Delectable chocolate cookies are given a festive kick with the addition of espresso powder and peppermint candy canes. Peppermint Mocha Cookies are the perfect treat for any holiday cookie tray.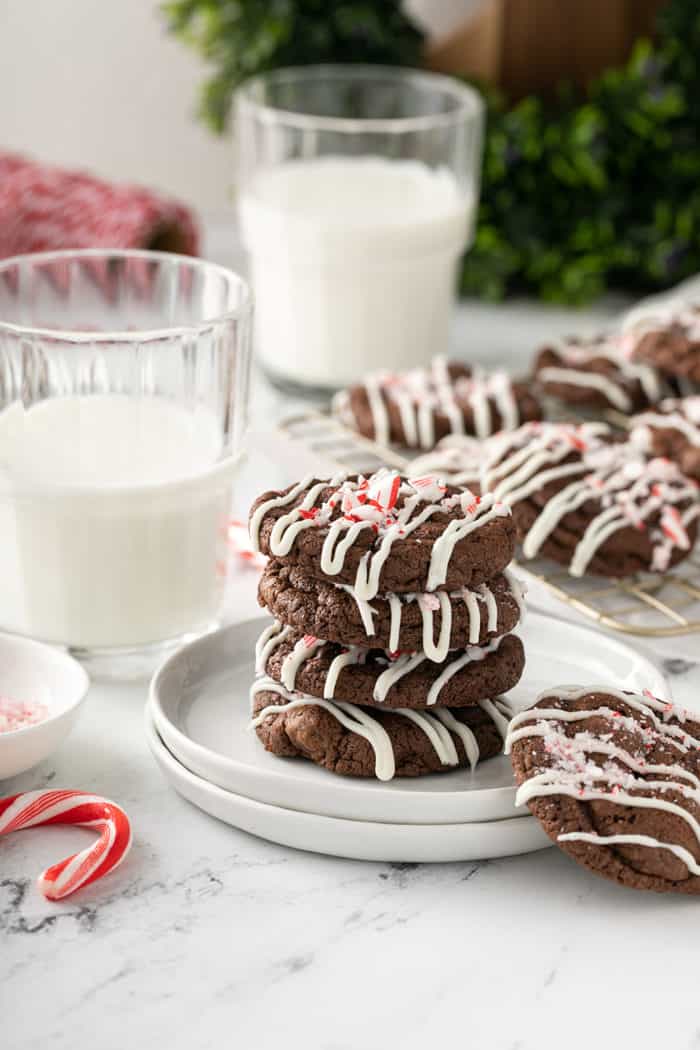 I had a ton of cookie recipes on my Christmas must-make list, and truth be told, some were pretty fancy-schmancy. But I decided that the list simply wasn't going to happen.
That's sort of the theme of the last few years, right?
Instead of stressing out, I'm making a few Christmas cookies that are simple, but absolute crowd-pleasers. Cookies like these Peppermint Mocha Cookies, plus Peanut Butter Blossoms, Rum Balls, and Snowball Cookies – they're simple, they're delicious, and everyone loves them, making them total wins in my book.
I'm most definitely cutting myself a break this year, and if you're in a similar situation, you should too.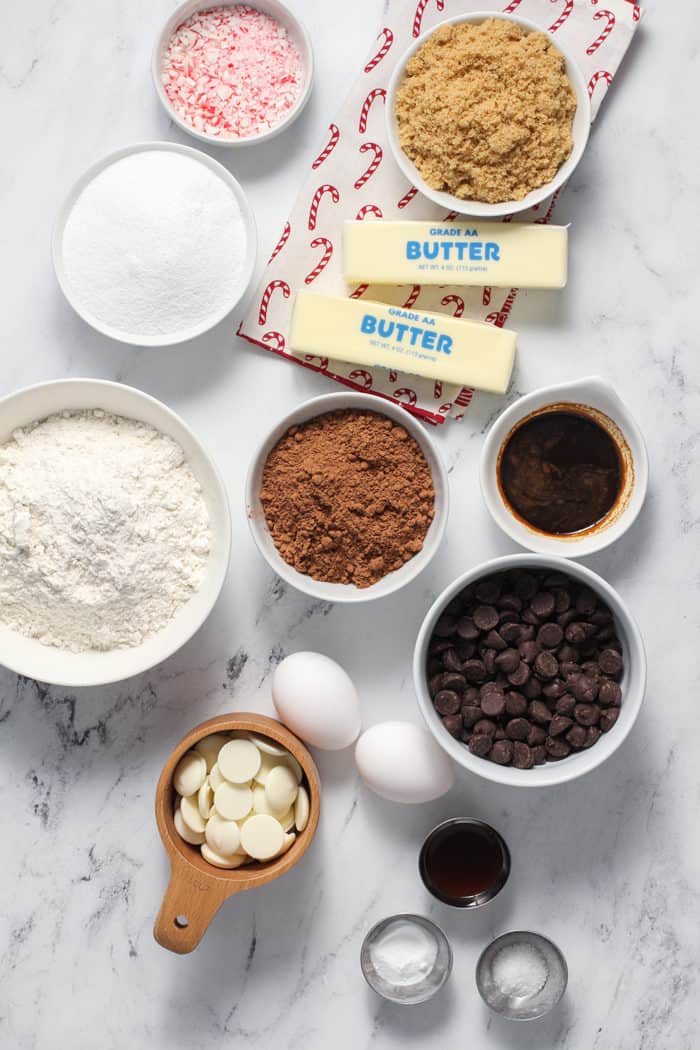 WHAT ARE PEPPERMINT MOCHA COOKIES?
Have you ever had a peppermint mocha at your favorite coffee shop? It's one of my favorite drinks this time of year.
It's hard to beat the combination of coffee, chocolate, and peppermint.
These Peppermint Mocha Cookies take everything you love about that seasonal drink and put it into cookie form.
The chocolate cookie dough is packed with espresso powder for that coffee flavor, along with chocolate chips or cappuccino/espresso baking chips.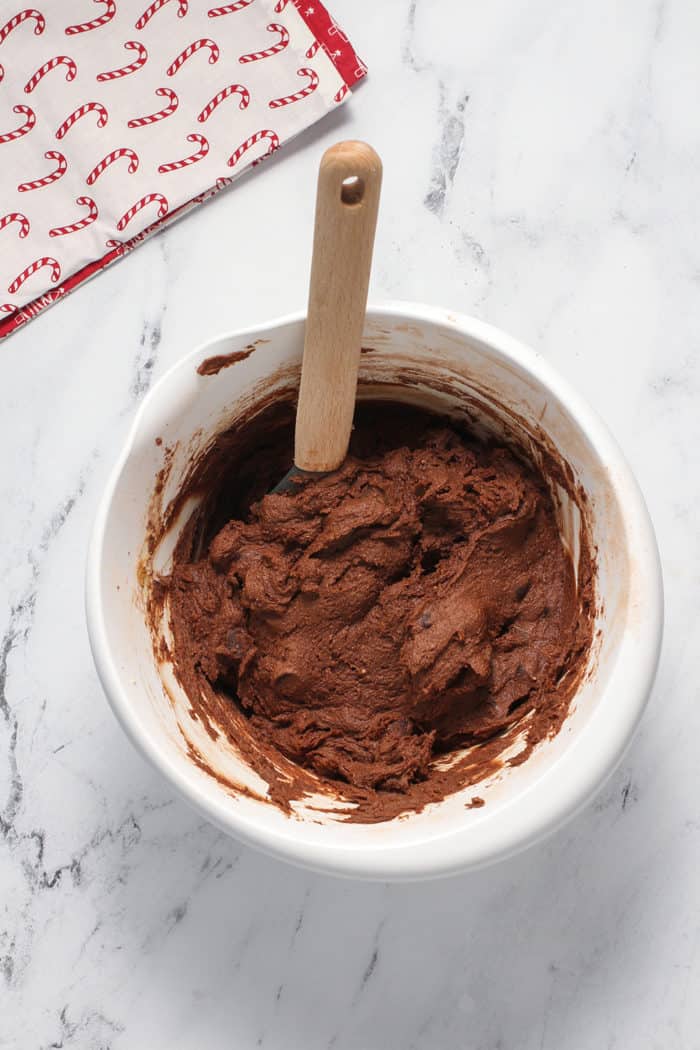 I like using the cappuccino or espresso chips in these cookies for the extra bit of coffee flavor. You can usually find them in the baking aisle at most major grocery stores, but they're also available online.
If you can't find espresso or cappuccino baking chips, or you don't want to go too heavy on the coffee flavor here, you can use bittersweet chocolate chips. The cookies will still be delicious!
After baking and cooling, these cookies get a drizzle of vanilla candy melts (or you can use white chocolate) and a heavy sprinkle of crushed candy canes to add that peppermint touch.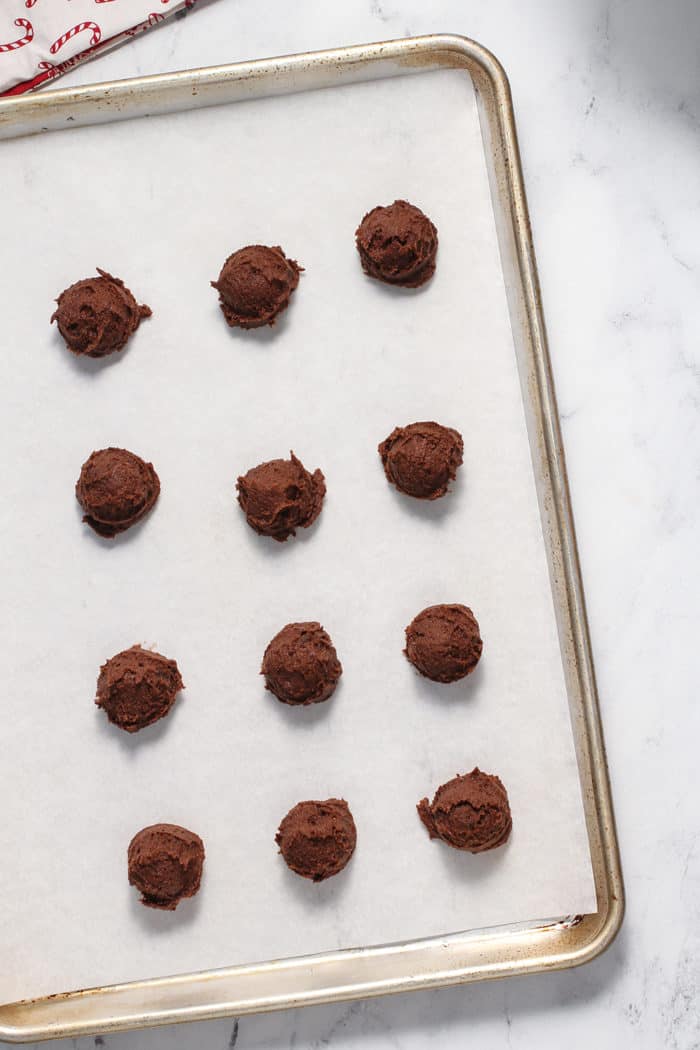 HOW TO MAKE THESE FESTIVE COOKIES
To make Peppermint Mocha Cookies, you'll need:
1 cup unsalted butter, room temperature (get my tips for how to soften butter quickly!)
1 cup granulated sugar
3/4 packed light brown sugar
2 large eggs
2 teaspoons pure vanilla extract
1 tablespoon instant espresso powder dissolved in 1 tablespoon hot water
2 cups all-purpose flour
3/4 cup unsweetened cocoa powder
1 teaspoon baking soda
1/2 teaspoon salt
1 3/4 cups cappuccino/espresso baking chips or bittersweet chocolate chips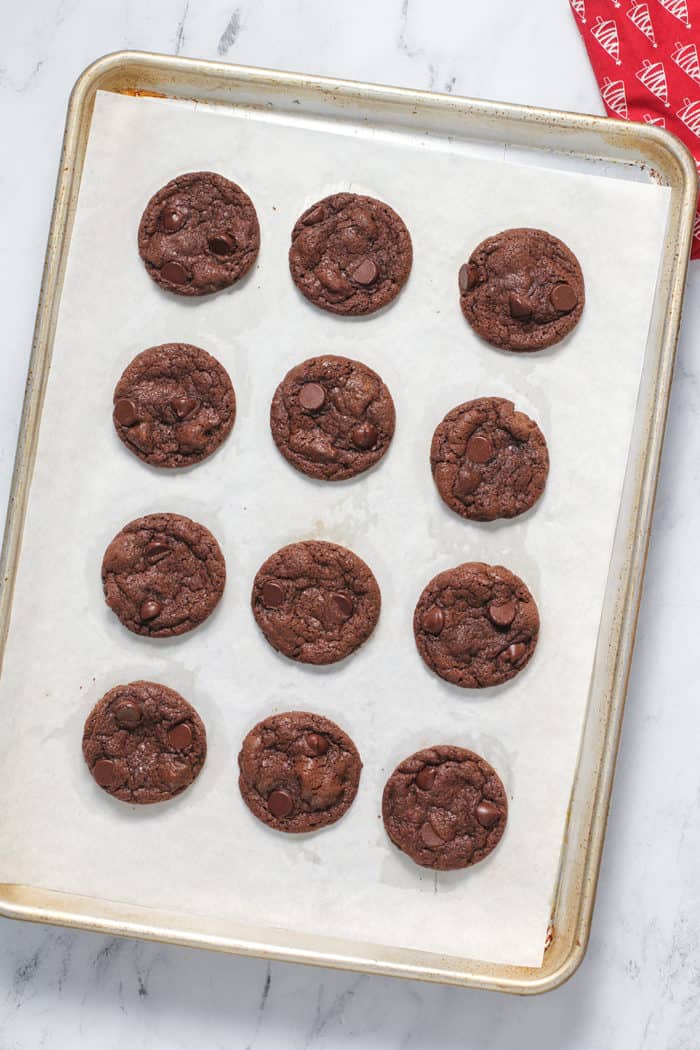 Use an electric mixer to cream together the butter and both sugars until smooth. Beat in the eggs, one at a time, then add the vanilla and the espresso.
Separately, whisk together the flour, cocoa powder, baking soda, and salt. Slowly add this to the butter mixture and mix just until combined. Fold in the baking chips.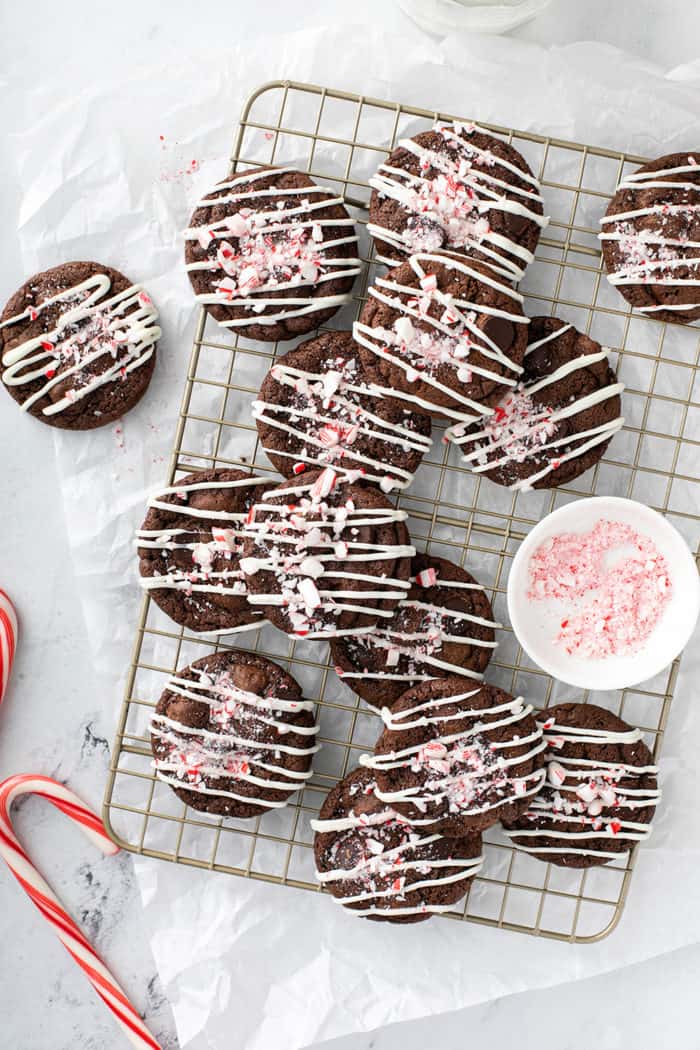 Use a cookie scoop to drop the dough onto lined cookie sheets. After the cookies have baked, let them cool on the baking sheet for about 5 minutes before moving them to a wire rack to cool completely.
Once cookies are completely cool, melt the candy melts according to package directions. Use a spoon or piping bag to drizzle the melted candy wafers over the cookies, then immediately sprinkle with crushed peppermint candy canes for that festive touch.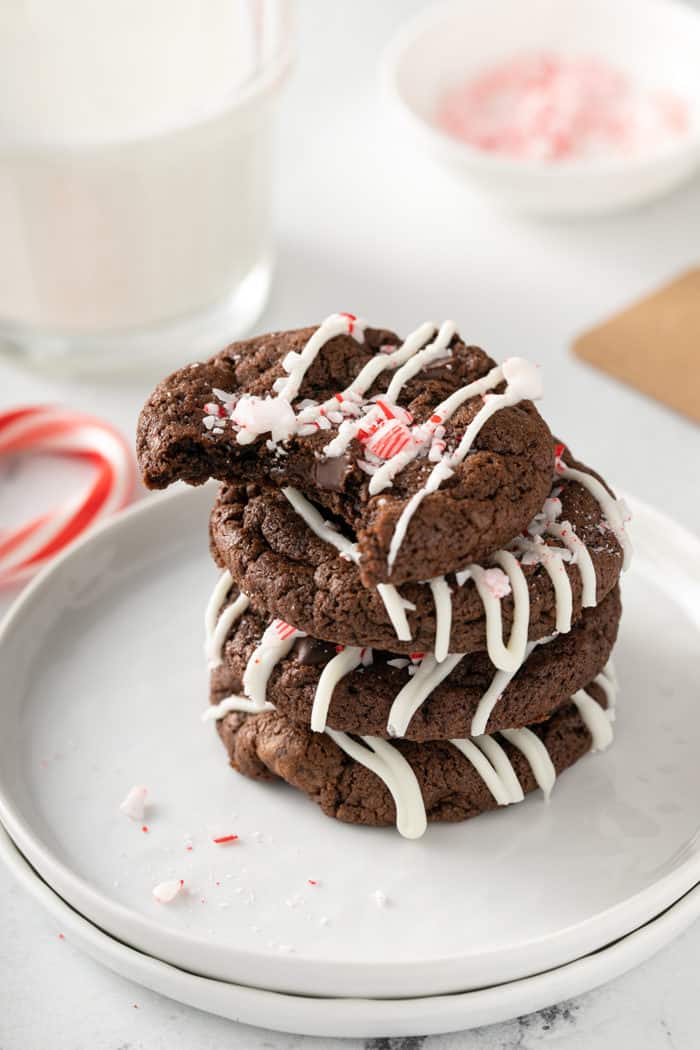 STORAGE TIPS
Store your Peppermint Mocha Cookies in an airtight container at room temperature for up to 5 days.
If you'd like to freeze them for later, you can either freeze them before or after baking.
To freeze the cookie dough, follow my directions for how to freeze cookie dough, then bake as many cookies as you like, whenever you like.
To freeze the baked cookies, place them in a zip-top freezer bag or in an airtight container separated by layers of parchment or waxed paper. Freeze them for up to a month.