Kids and adults alike will love these classic Peanut Butter Cup Cookies. Miniature Reese's cups are nestled into peanut butter cookie cups for an easy cookie that will be a hit at holiday cookie exchanges.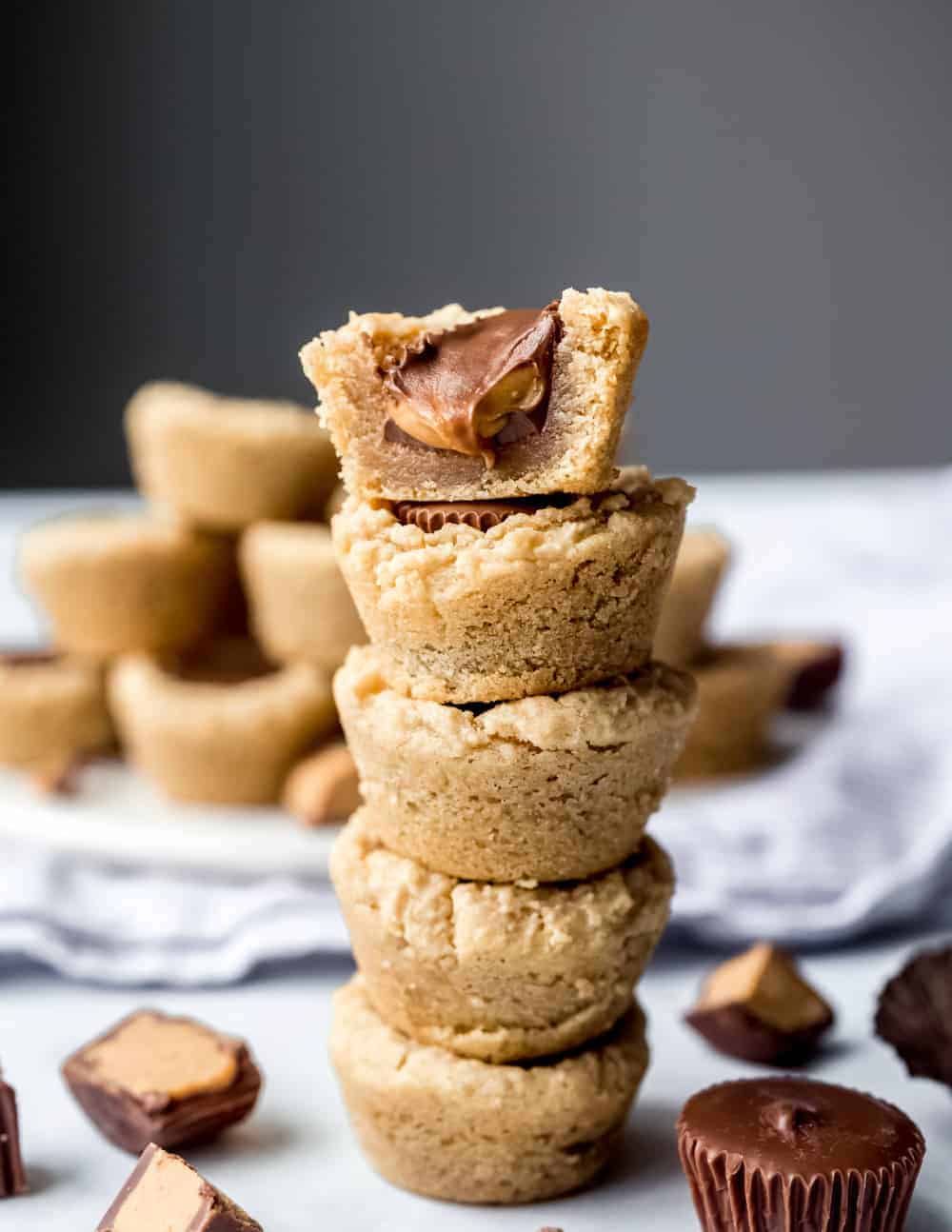 INTRO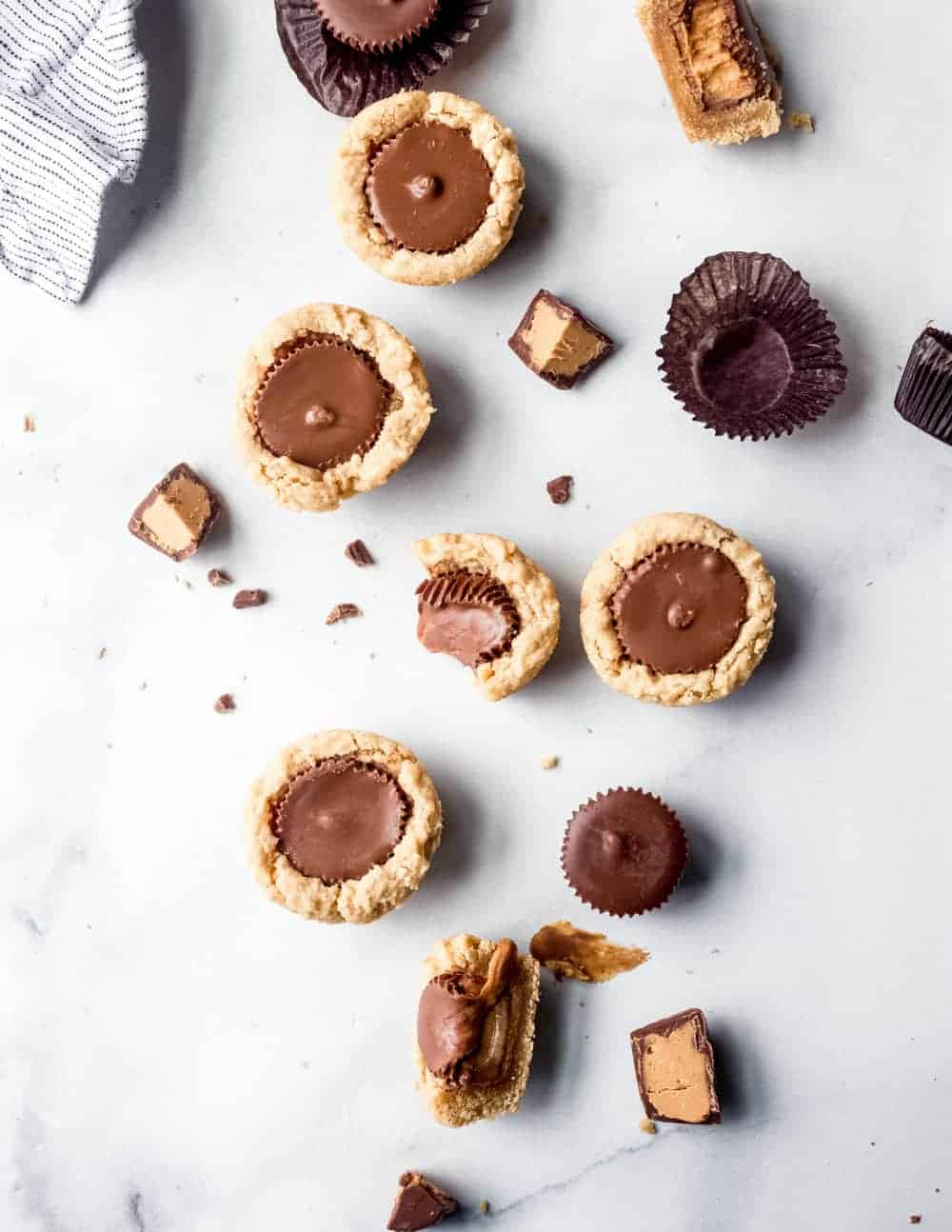 PEANUT BUTTER CUP COOKIES IN A MINI MUFFIN TIN
Have you had Peanut Butter Cup Cookies before?
I feel like they are a classic at holiday parties and cookie exchanges, along with Peanut Butter Blossoms and Rum Balls.
And honestly, it makes sense why. Peanut butter and chocolate were made to be together, and these cookies are quick and easy to make.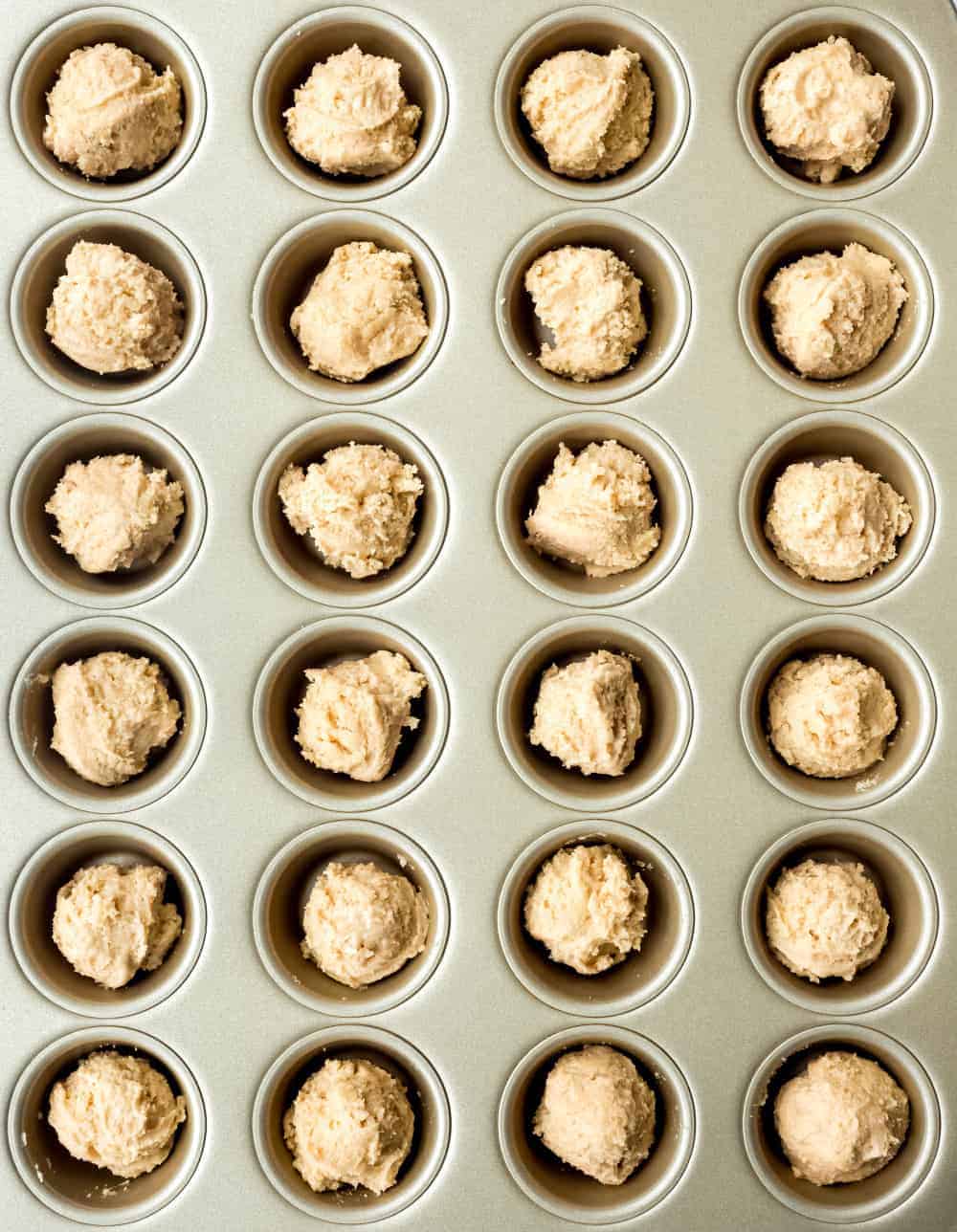 Instead of baking the cookies on a cookie sheet, like you would with Peanut Butter Blossoms or Mint Chocolate Cookies, the dough balls are baked in a mini muffin pan.
The muffin pan mimics the shape of the mini Reese's peanut butter cups that get pushed into the center of each freshly baked cookie.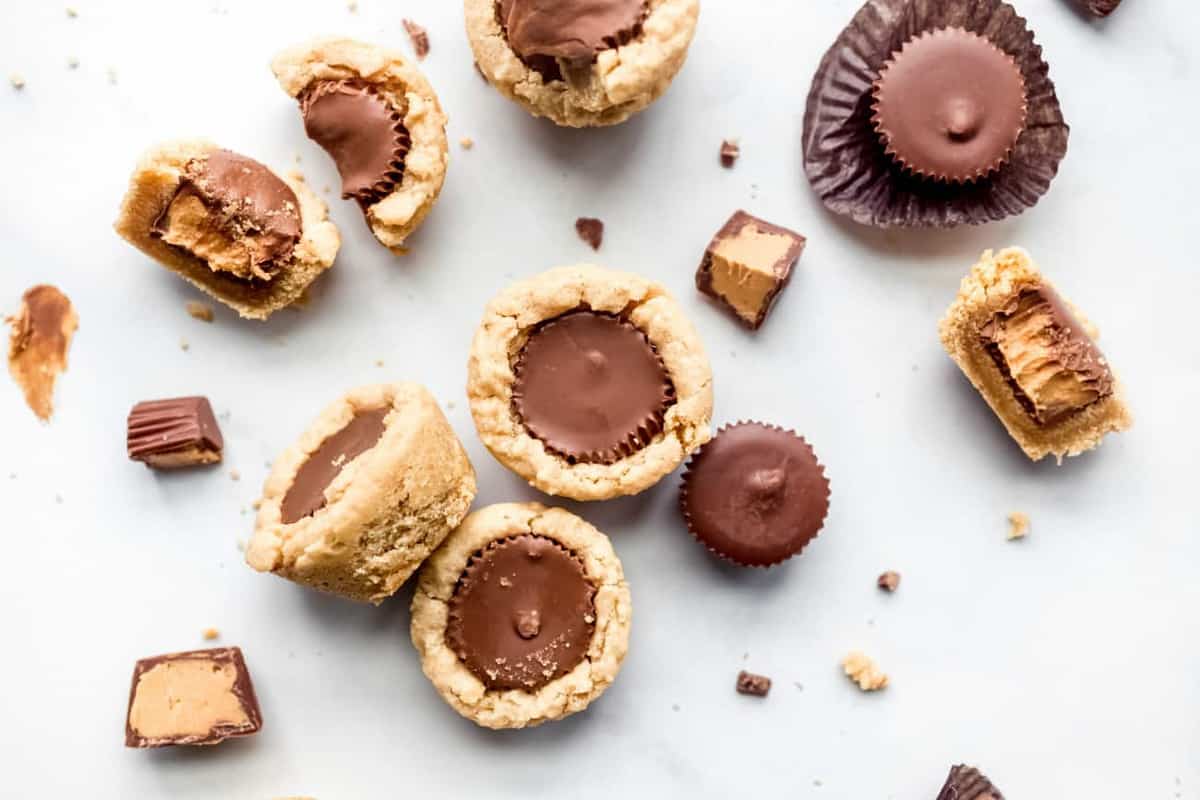 The whole thing makes for an adorable cookie cup that can be devoured in one or two bites.
Even better, they're a great use for any leftover Halloween candy you might still have laying around. Or even bags of holiday candy leftover from parties.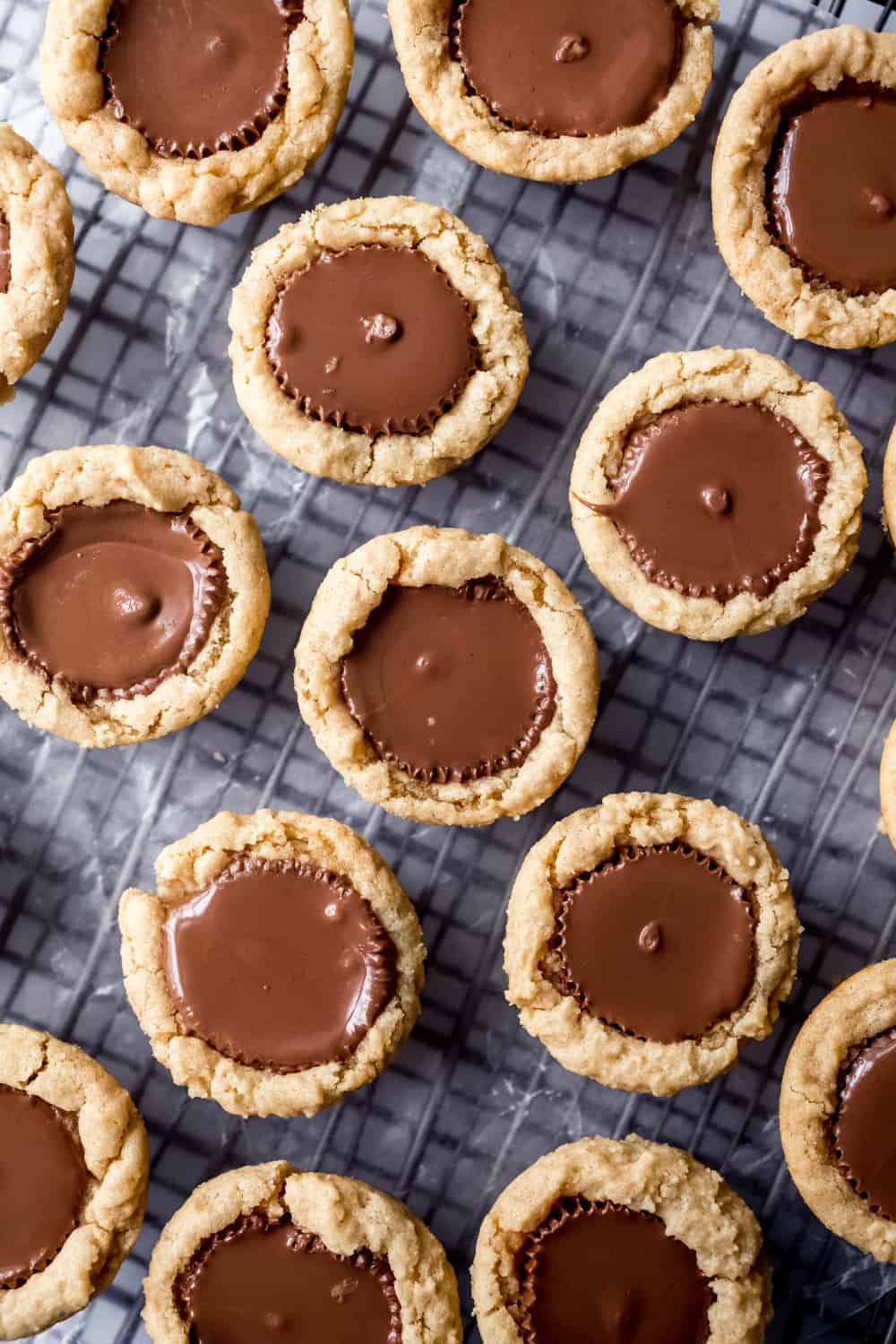 HOW TO MAKE REESE'S CUP COOKIES
The base for Peanut Butter Cup Cookies is a simple peanut butter cookie dough. The dough is very similar to the one used to make my Peanut Butter Sandwich Cookies.
Cream together the butter, peanut butter, and both the granulated and brown sugars. Both types of sugar play a role in the texture of these cookies, so don't skip either of them!
(Psst! Did you forget to soften your butter ahead of time? Try my tricks for how to soften butter quickly!)
After the sugars and butters are fluffy, in goes 1 egg, vanilla and a bit of milk. Then add the dry ingredients and mix well.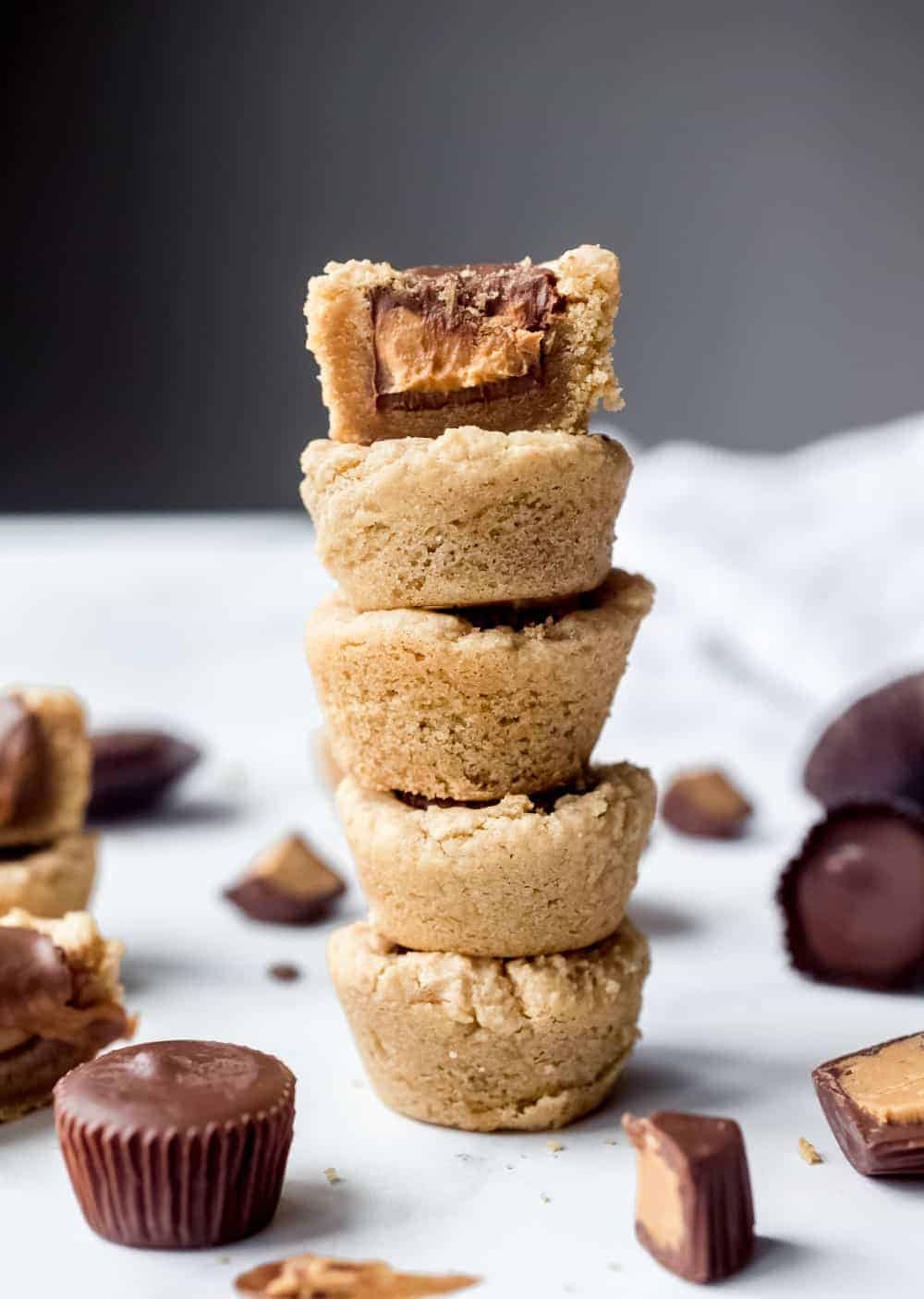 To shape the cookies, grab a small cookie scoop and scoop the dough into the wells of a mini muffin pan. Kids love helping to scoop the dough, so it's a great way to get them involved in the process.
After the cookies are baked, immediately press an unwrapped mini peanut butter cup into each cookie while they are still in the pan. Allow the cookies to cool before removing them from the pan so they maintain their cute cup shape.
These cookies are fun and easy and will be a hit with everyone at your holiday gatherings or cookie exchanges. Or freeze a batch to sneak bites of even after the holidays are over – I know I will.