Mint Chocolate Cookies are sweet, chewy, and chocolatey, with just the right amount of mint from the melted Andes mints on top! These cookies are easy to make for a holiday cookie exchange and are always a hit with anyone who loves mint and chocolate together.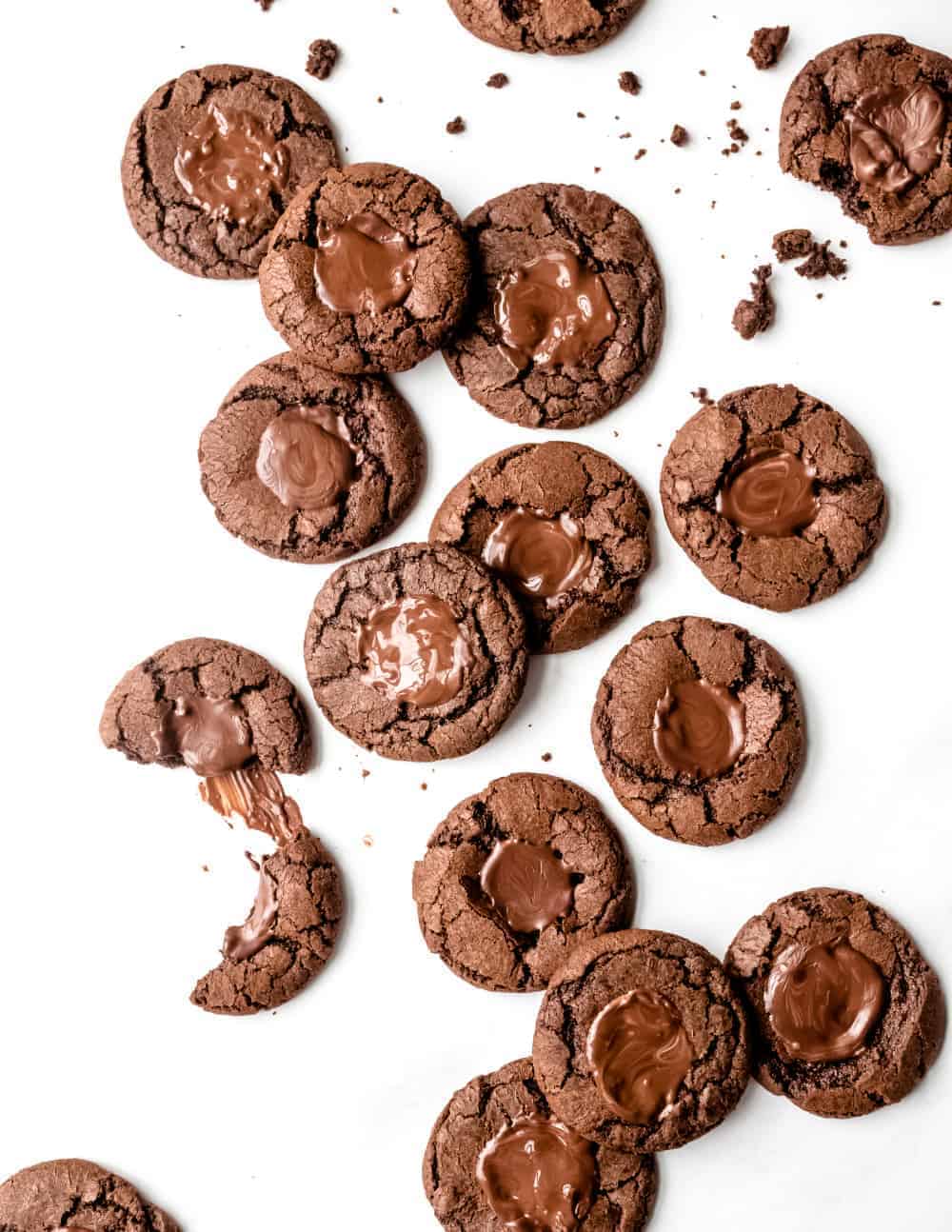 INTRO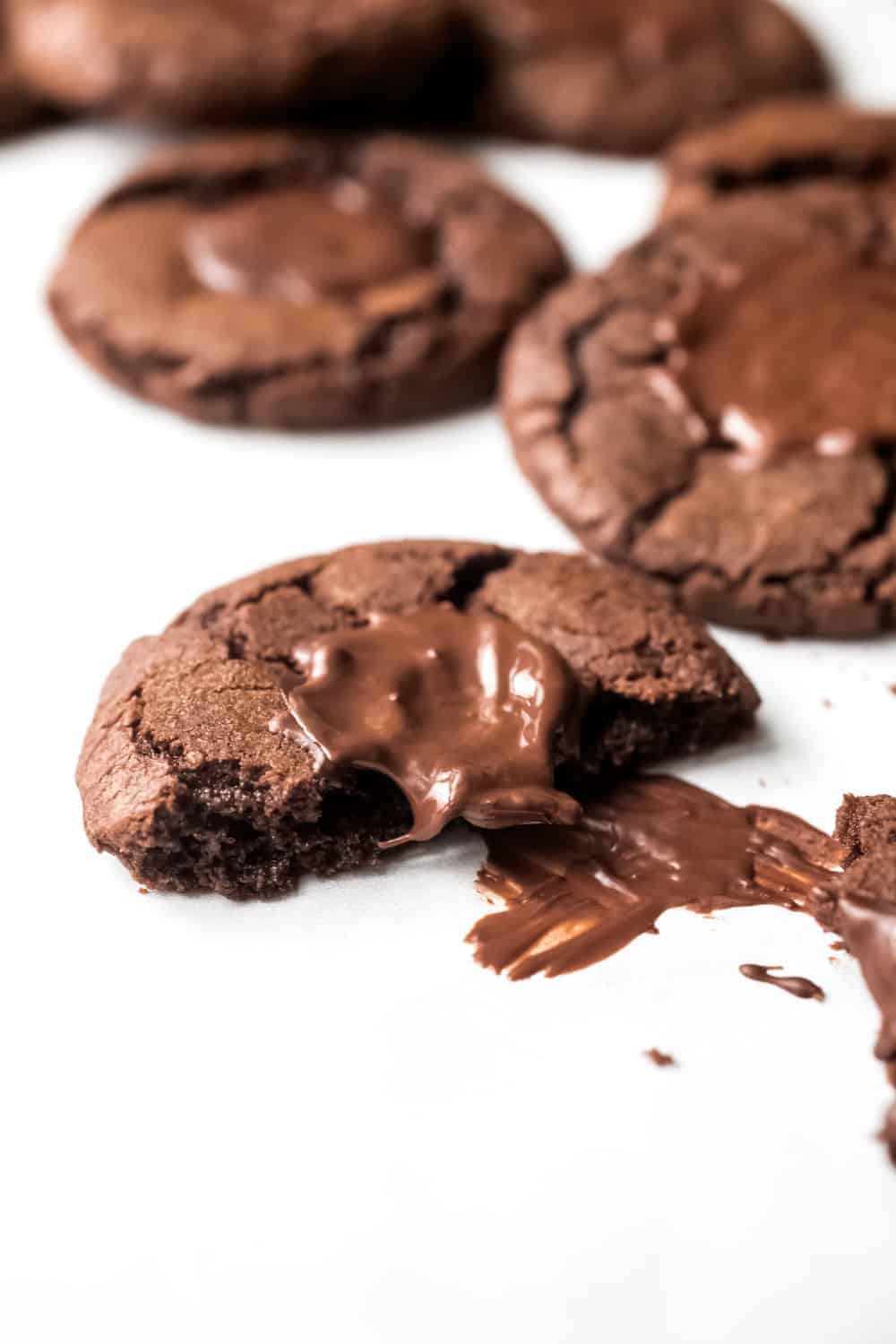 MY DAD'S FAVORITE MINT CHOCOLATE COOKIES
These Mint Chocolate cookies are easy, fun to make and all kinds of delicious. The taste is very reminiscent of Girl Scout Thin Mints, but in my opinion, the texture is much better!
Growing up, I always remember my dad buying Thin Mints by the trunk load (okay maybe a slight exaggeration), and stockpiling them in our freezer; he was convinced they tasted better cold!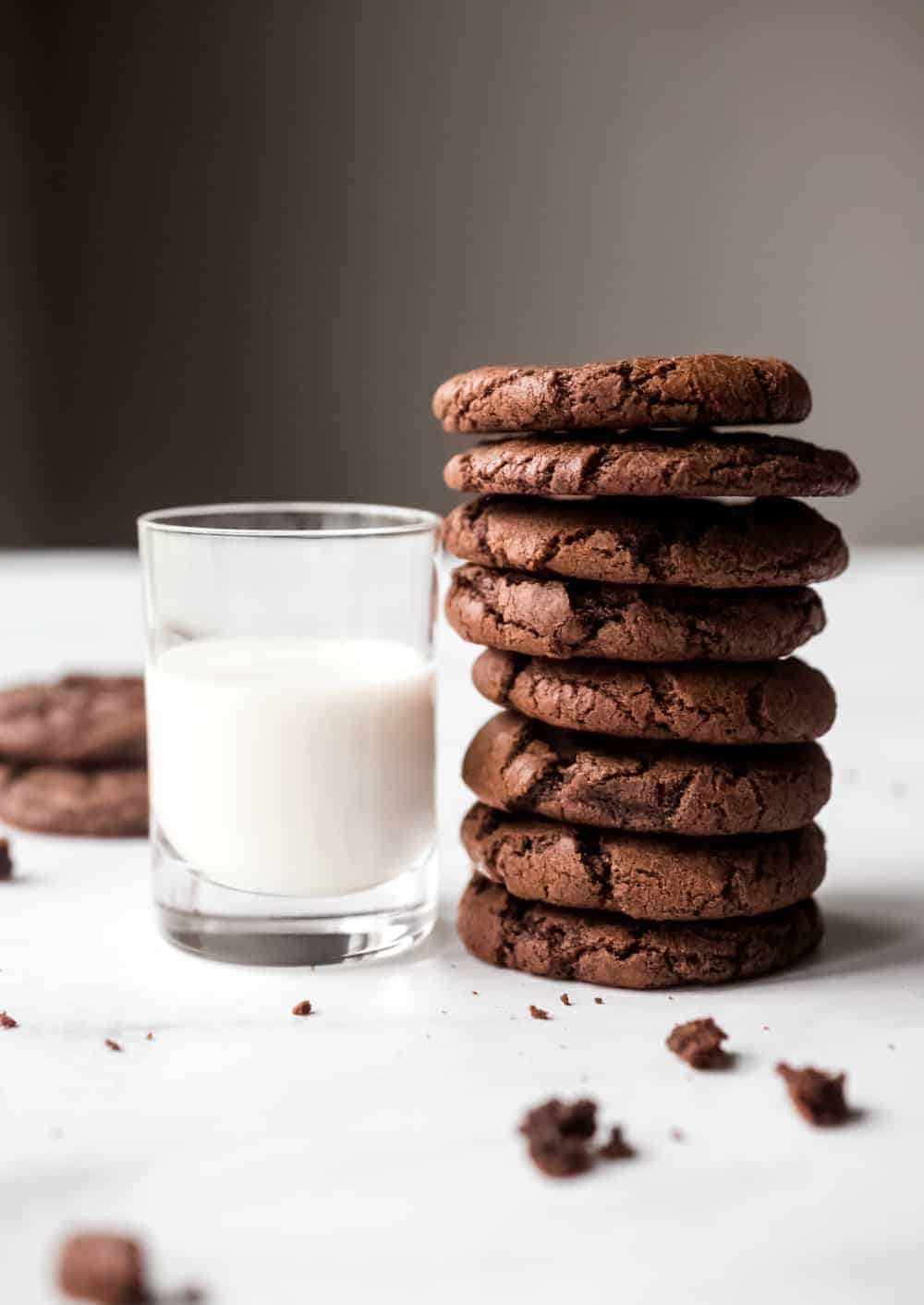 To this day, I still buy them, freeze them and eat them frozen while thinking of my dad with every bite!
So you can bet that my mint-chocolate-loving pops loves these cookies.
Unlike Thin Mints, which are…well, thin, these Mint Chocolate Cookies are chewy with a crackly outside. The hit of mint comes from an Andes mint that is melted on top after they come out of the oven.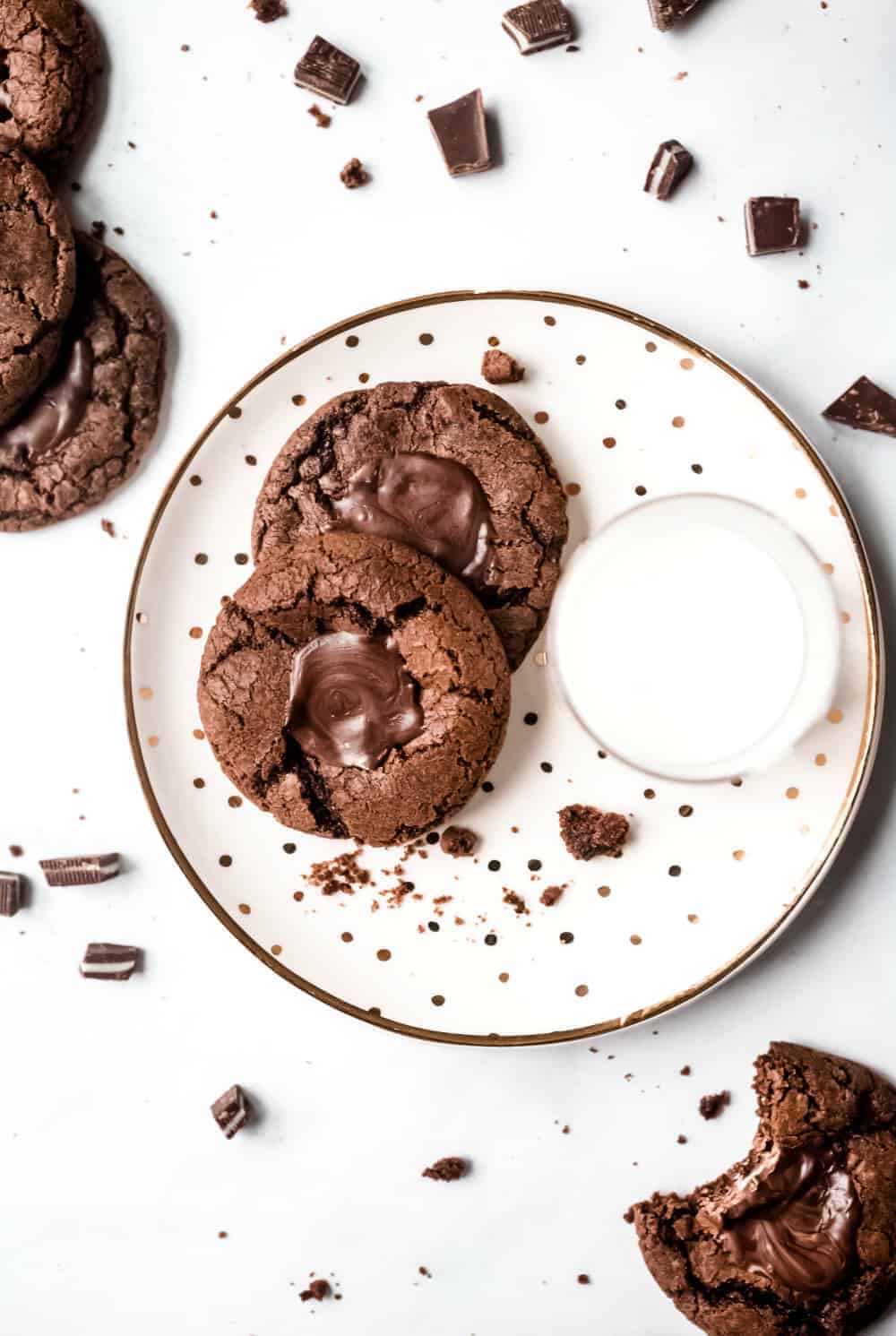 DECORATING MINT CHOCOLATE COOKIES
One of the best things about this recipe is that these cookies don't need any icing.
As much as I love Peppermint Cookies topped with cream cheese icing, or a sugar cookie topped with homemade buttercream frosting, sometimes you just don't want to mix together icing.
As soon as these chocolate cookies come out of the oven, top each one with half of an Andes mint or other mint wafer candy and spread the melted mint around the top of the cookie.
Ta-da! You've got a cookie that looks a little more special than a plain chocolate cookie, but with almost zero effort on your part.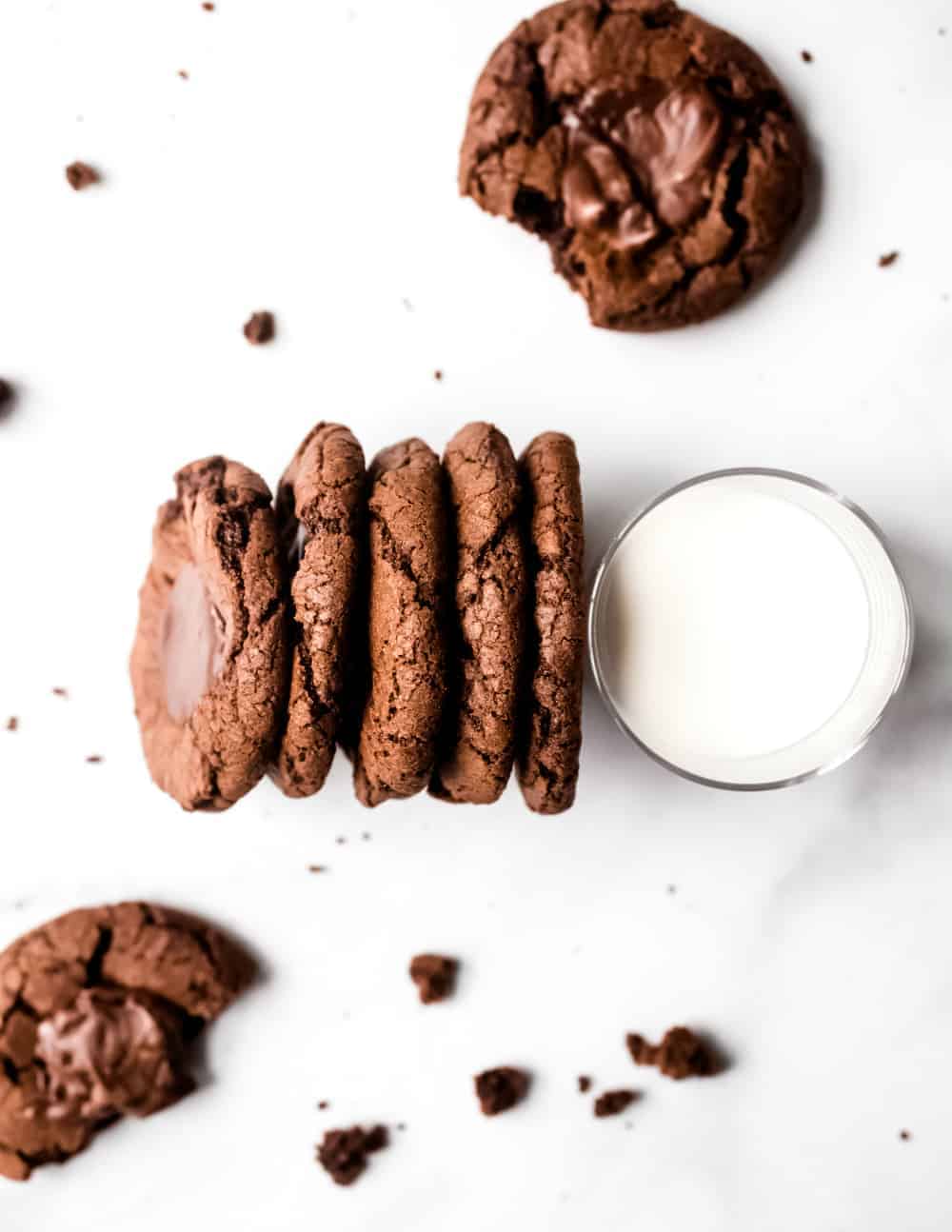 OTHER FLAVOR COMBINATIONS
Because the base cookie for this recipe is a chocolate cookie, and the mint isn't added until after baking, this recipe does open itself up to other flavor combinations if you don't love mint and chocolate together.
Much like my favorite Peanut Butter Blossoms, you could top the baked cookies with any flavor of chocolate kisses (the caramel-filled ones would be amazing!) or even mini peanut butter cups.
Or, you could bake these up with a group of friends and let each friend pick which candy she wants to top her cookies with. It's like a cookie decorating party, only for us lazy girls.
Bake up a batch of Mint Chocolate Cookies and take them to your holiday cookie exchange. Anyone who loves mint and chocolate will adore them!