If you've ever had cookies come out of the oven looking a little less than perfect, give this trick a try. Grab a drinking glass or a coffee mug and learn how to make perfectly round cookies.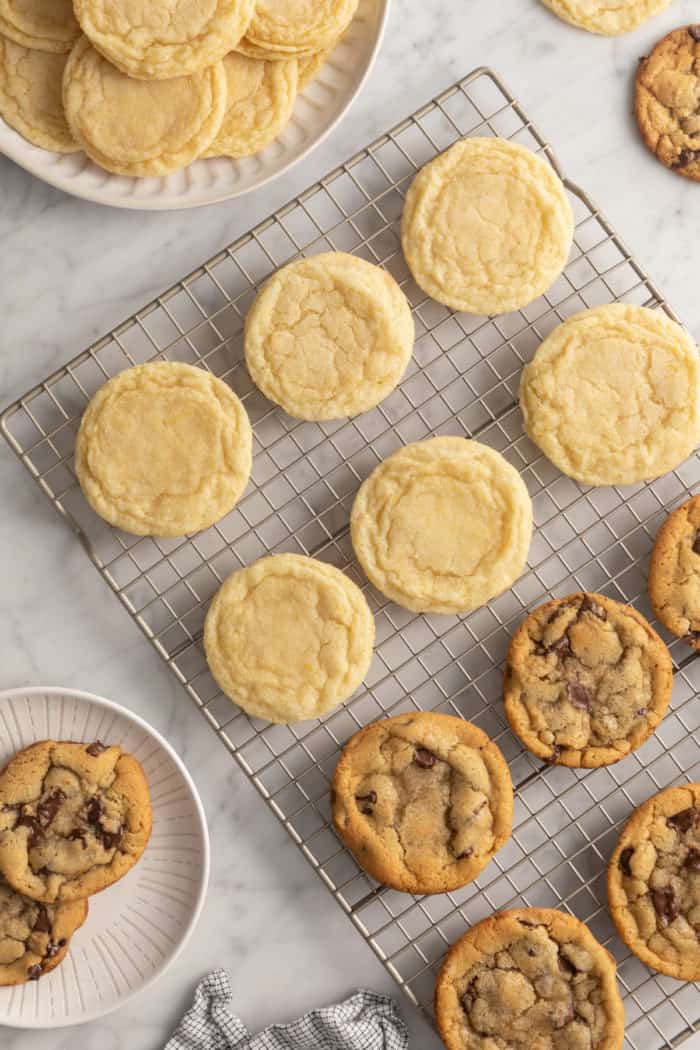 I've told you guys before how TikTok is my new favorite social media platform. I get so many great tips and tricks there, whether it's a recipe for cinnamon rolls with heavy cream or how to make your cookies perfectly round.
Yes, you read that right. Perfectly round cookies!
I saw this trick several months ago. I can't find the original video, but it showed the creator using a cup to reshape her freshly baked cookies into perfect circles.
I am happy to eat cookies in any shape or size, but sometimes I do want mine to look really nice, so I gave this trick a try and it worked great!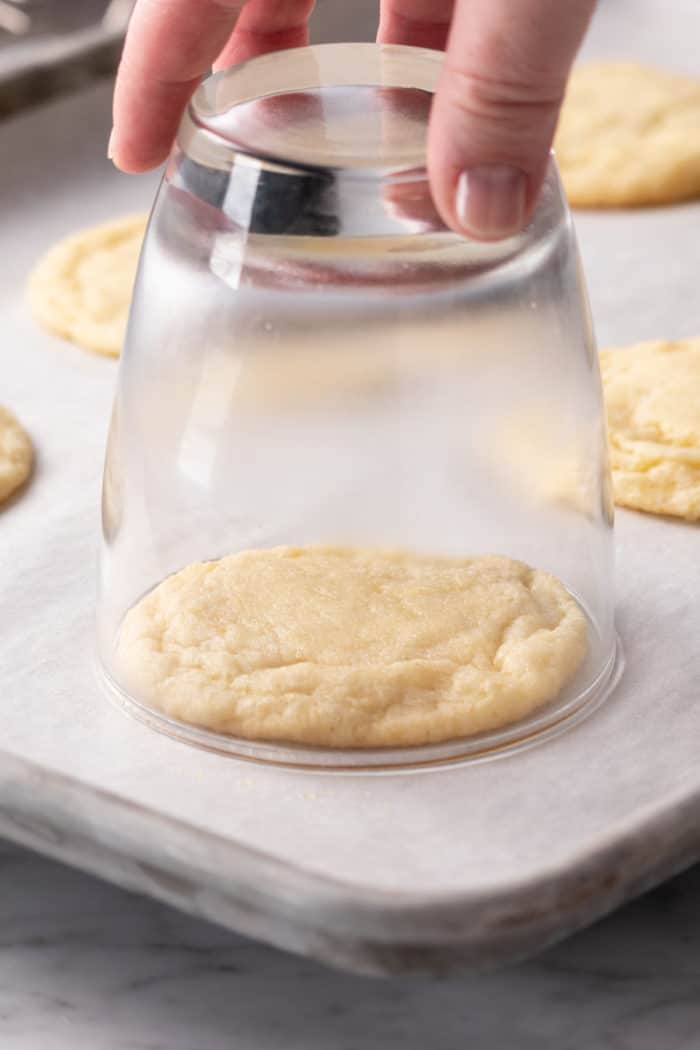 WHY WORRY ABOUT MAKING PERFECT-LOOKING COOKIES?
I'm gonna be honest: This is one of those baking tips that is mostly more about aesthetics than anything else.
Before you think I've lost it, I'll be the first to admit that it really doesn't matter what your cookies look like, so long as they taste good. Imperfections? Bring 'em on.
But there are times when I would like my baked goods to look nice, especially if I'm packaging them up as a gift. If I'm gonna make a batch of my favorite chocolate chip cookies for one of Elle's teachers or for a neighbor who just had a baby, I will put in the effort to make them look as pretty as they taste.
There is also one additional benefit to using the trick I'm about to share: It can make your cookies a bit thicker, especially at the edges, making them more chewy. And I'm a big fan of chewy cookies, 'kay?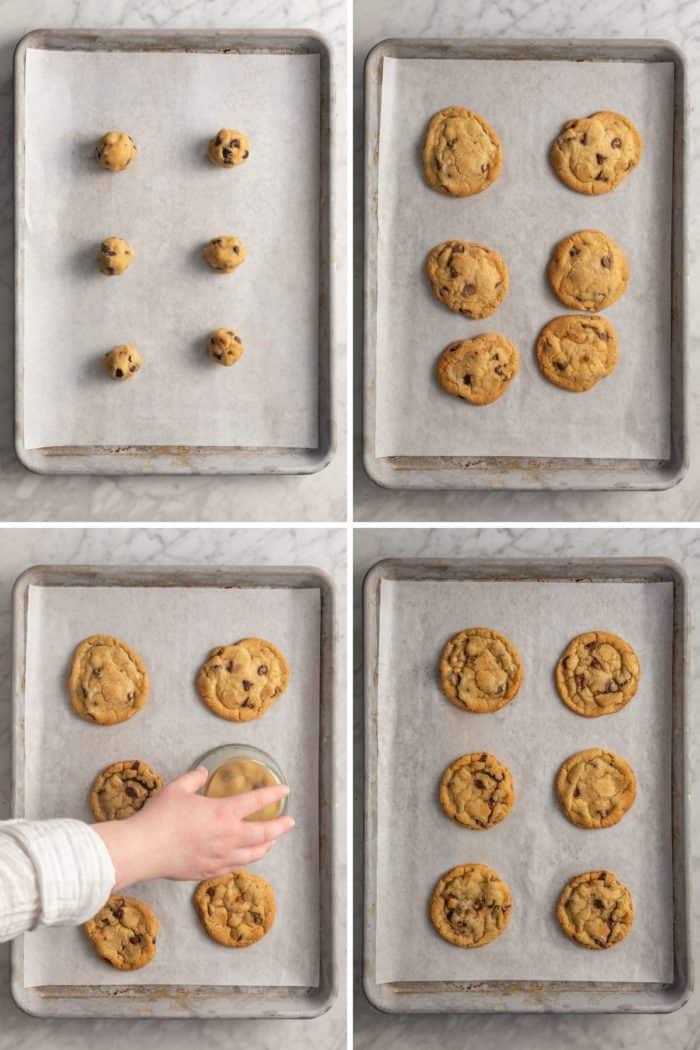 HOW TO MAKE PERFECTLY ROUND COOKIES
This is such an easy trick. I've tried it so many times since I first saw it on TikTok, and I can promise that it works! You just have to follow the instructions correctly.
What you'll need
All you'll need to make your cookies perfectly round is a round drinking glass or a coffee mug. The rim of the glass or mug needs to be bigger than your cookies, but not by a lot.
Make sure you have your glass or mug ready the second the cookies come out of the oven.
And of course you'll need freshly baked cookies! This trick works with just about any drop cookie: oatmeal raisin cookies, kitchen sink cookies, honey peanut butter cookies, and chewy lemon sugar cookies are all examples of recipes you could try this trick on.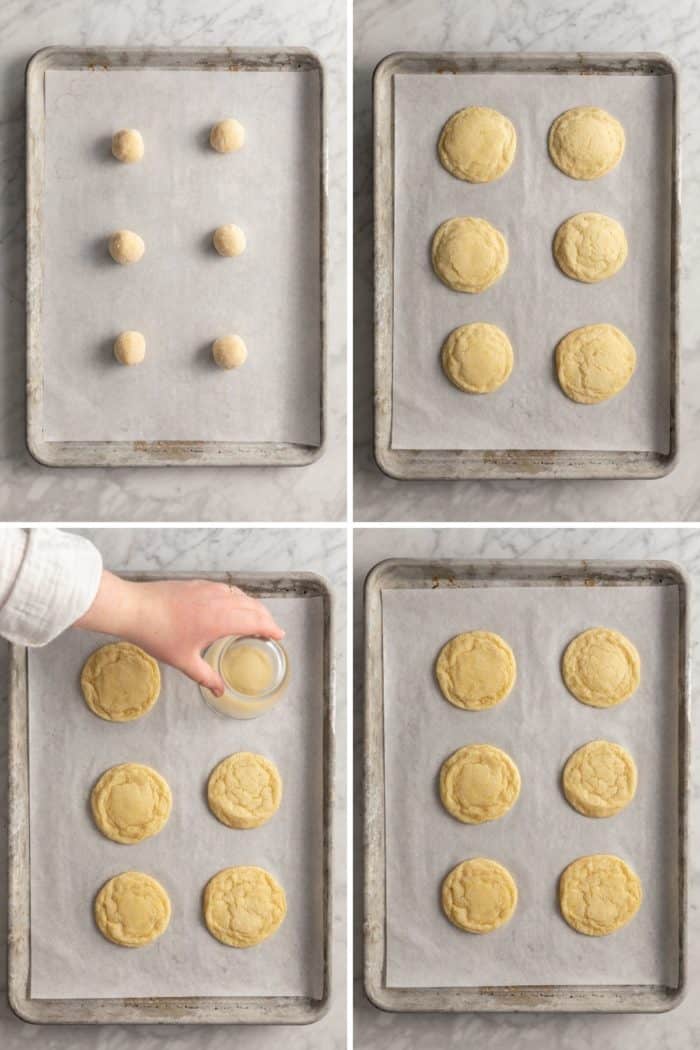 How to do it
I've seen some folks try this on TikTok and Instagram and have it not work for them, and I can always tell why it didn't work: they waited too long after the cookies came out of the oven.
You have to be ready to go the second you pull your baking sheet of cookies from the oven. They need to be molten hot from the oven in order for this to work – if they start to cool and set, it won't work.
As soon as the pan of cookies comes out of the oven, invert the glass or mug over one of the cookies. Move the glass or mug in a circular motion on the pan around the hot cookie for a few seconds. This will reshape the edges of the cookie into a perfect circle.
Lift up the glass/mug and repeat for each cookie while they are still hot.
You need to work quickly so you can get to all of the cookies while they're still hot, but don't stress about rotating the glass really fast. I've seen videos of people accidentally flinging cookies off the sheet because they tried rotating the glass so fast!
Just work at a quick, steady pace and you'll be just fine.
After that, just let the cookies cool on the baking sheet for a few minutes while they set into their new shape. After about 5 minutes, transfer the cookies to a wire rack to cool completely and enjoy!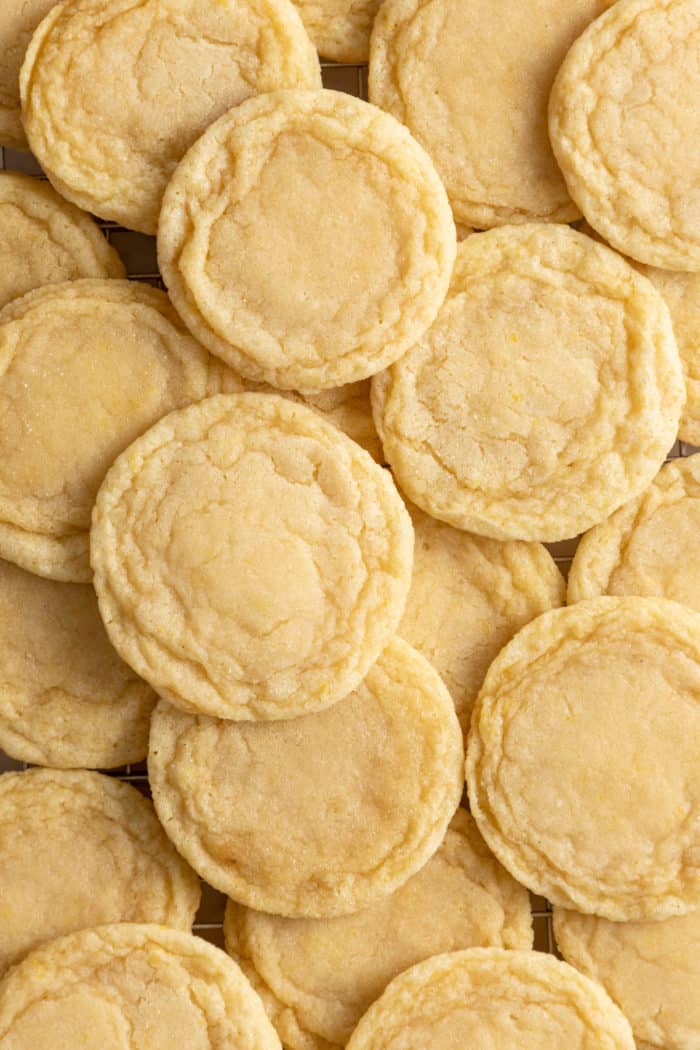 MORE HELPFUL BAKING TIPS AND RESOURCES
Looking for more baking tips and tricks? I have a whole category of baking basics posts to help you gain confidence in the kitchen! Here are some of my favorite resources: