Chewy Chai Sugar Cookies pack a flavor punch with a blend of chai-inspired spices. If you love chai, these are the cookies for you!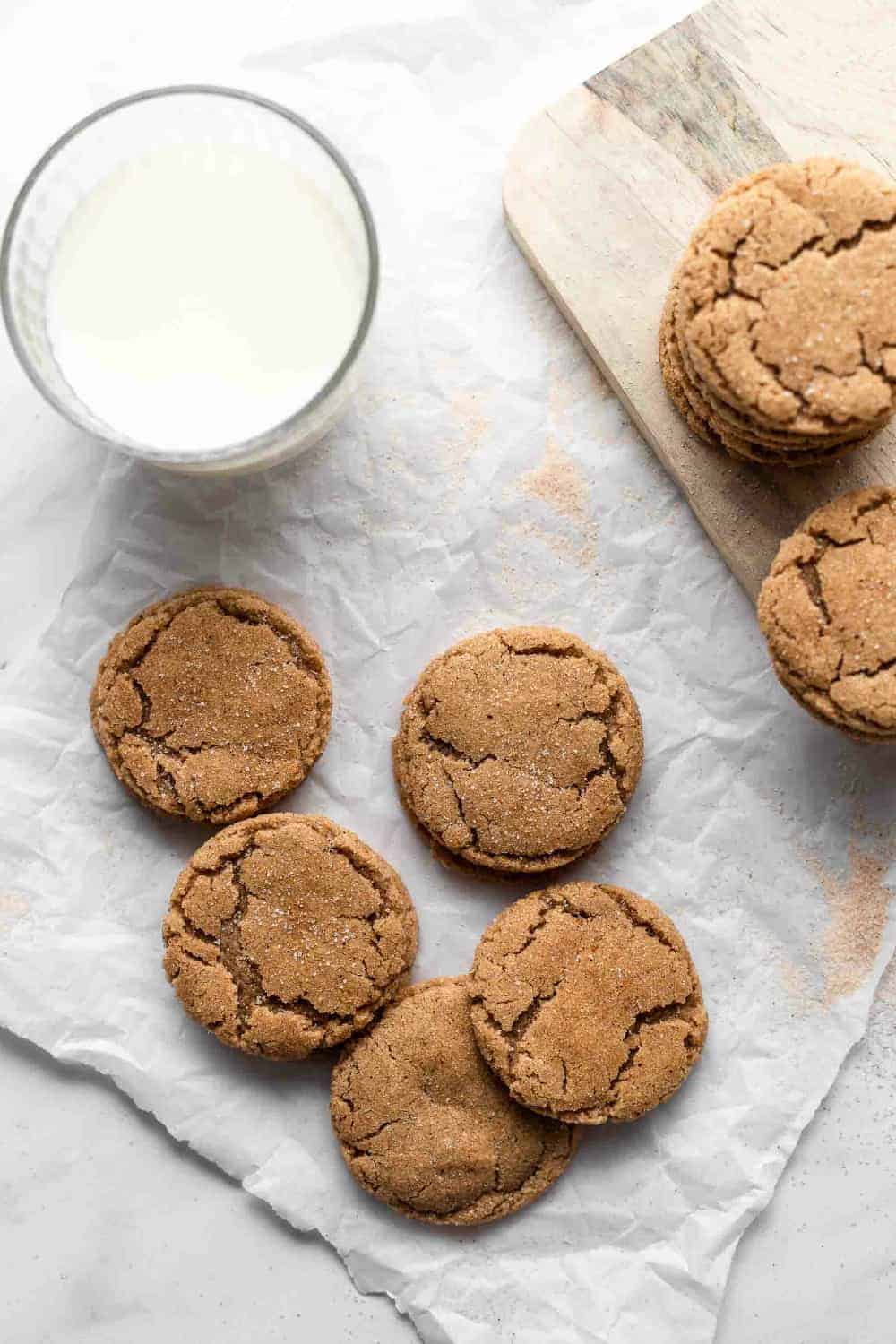 I feel like the older I get, the less interested I am in shopping inside actual stores.
You know with other humans, shopping carts and checkout lines?
Lately, I feel like I've been heavily relying on Instacart to do my grocery shopping. And every single time the little popup shows me how many hours I've saved by having them do my shopping just keeps me ordering allthethings from the app.
I do actually drive to pick up the groceries as opposed to having them delivered, so there's that.
Don't even get me started on Amazon Prime. Let's just say I'm on a first name basis with pretty much every single delivery driver in my town.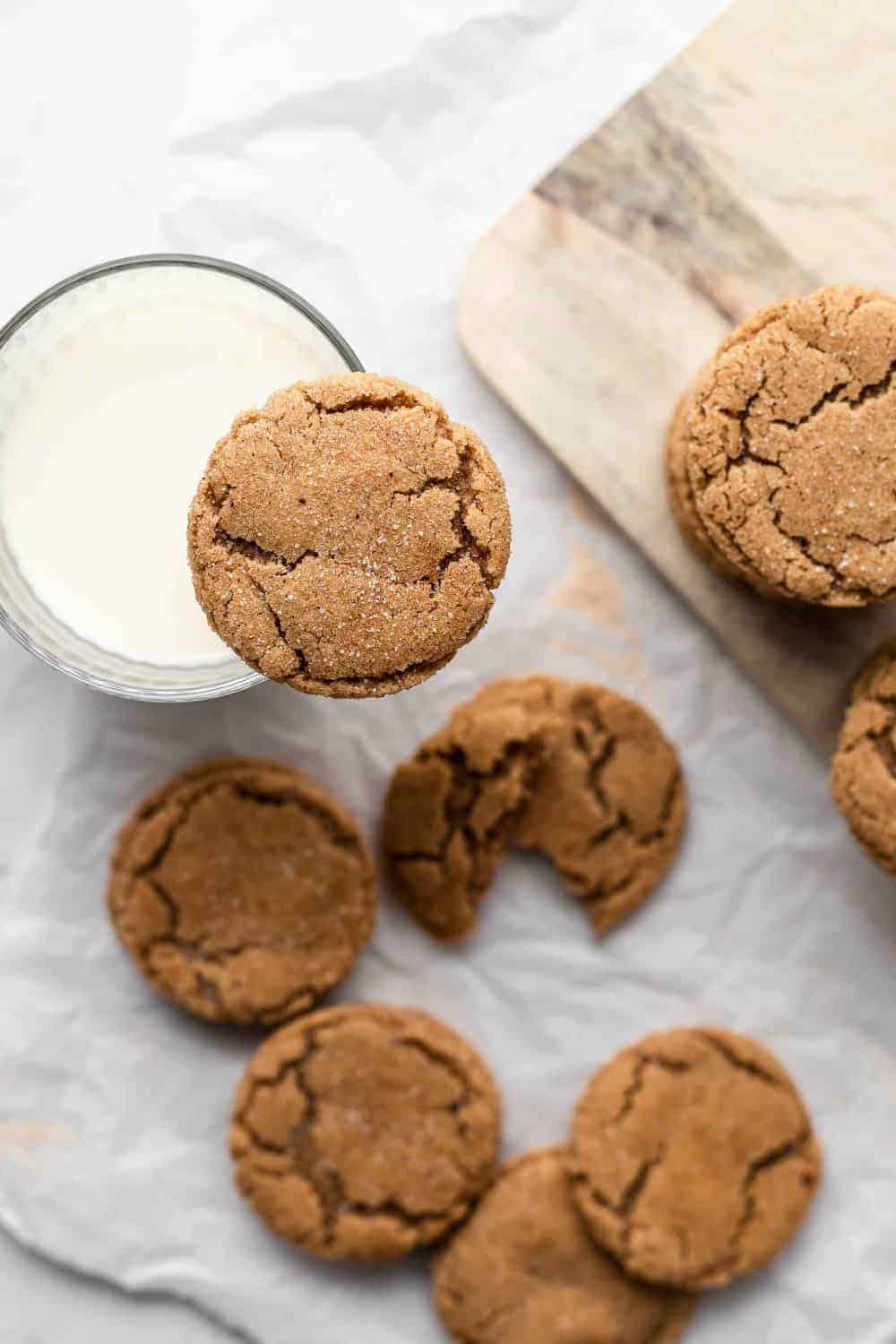 Since we have so many deliveries at this time of year, I love to leave a little box on the porch full of snacks, water and Gatorade for the delivery drivers to enjoy on their route.
While I'd love to say I thought of this, I actually got the idea from Kristen at Dine and Dish about 4 years ago and it's become one of our favorite holiday traditions.
This year, I'm thinking of packaging up homemade cookies to leave for them as well!
I mean, who wouldn't love to get Peanut Butter Blossoms, Chocolate Chip Cookies, or these Chai Sugar Cookies during the holidays?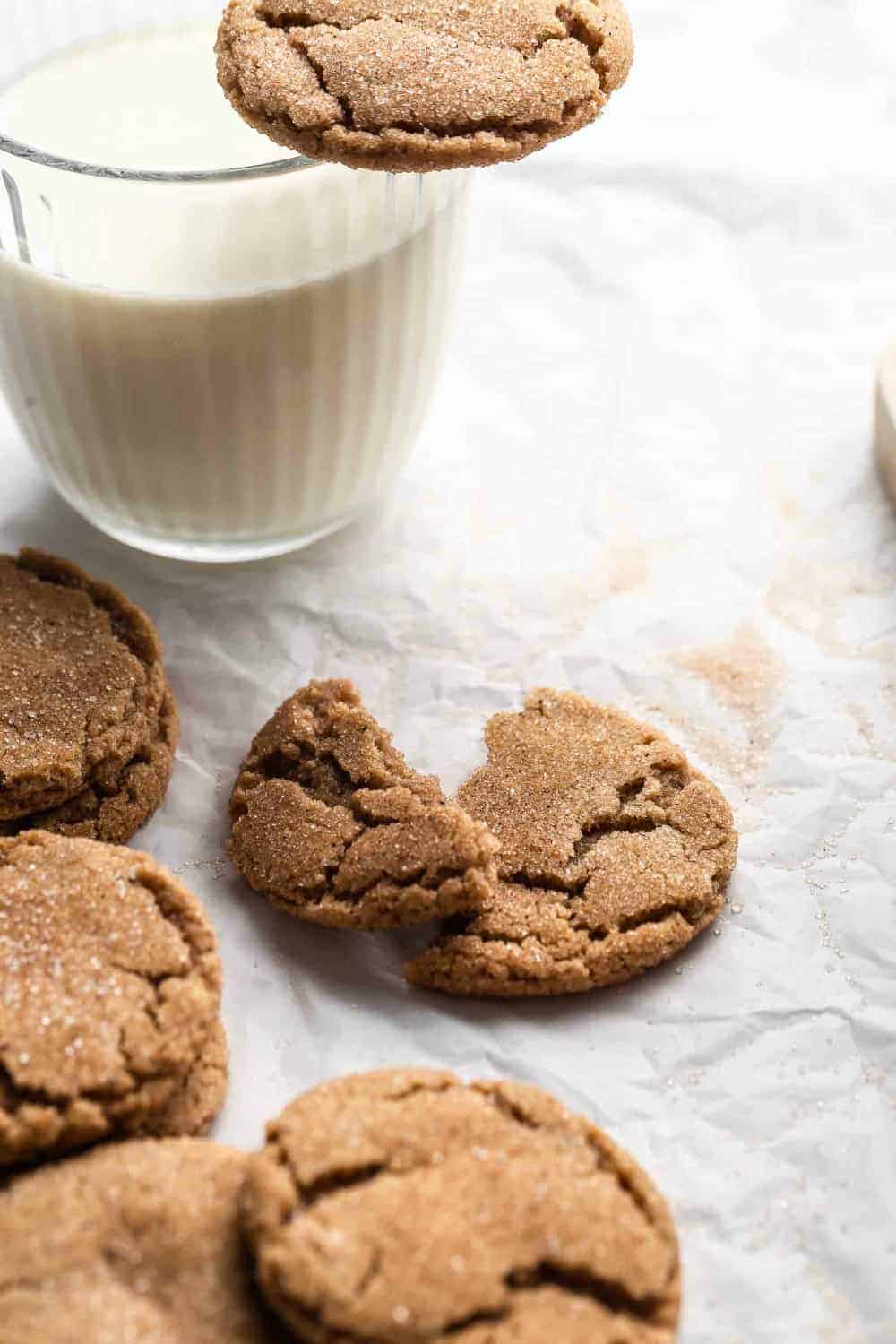 WHAT ARE CHAI SPICES?
Have you ever had chai?
"Chai" literally means "tea" in Hindi. In India, chai isn't just a type of tea…it is tea!
Here in America, chai refers to a spiced, milky black tea. The spices usually include green cardamom, ginger, cinnamon and black pepper. Sometimes other spices such as cloves or star anise are used as well.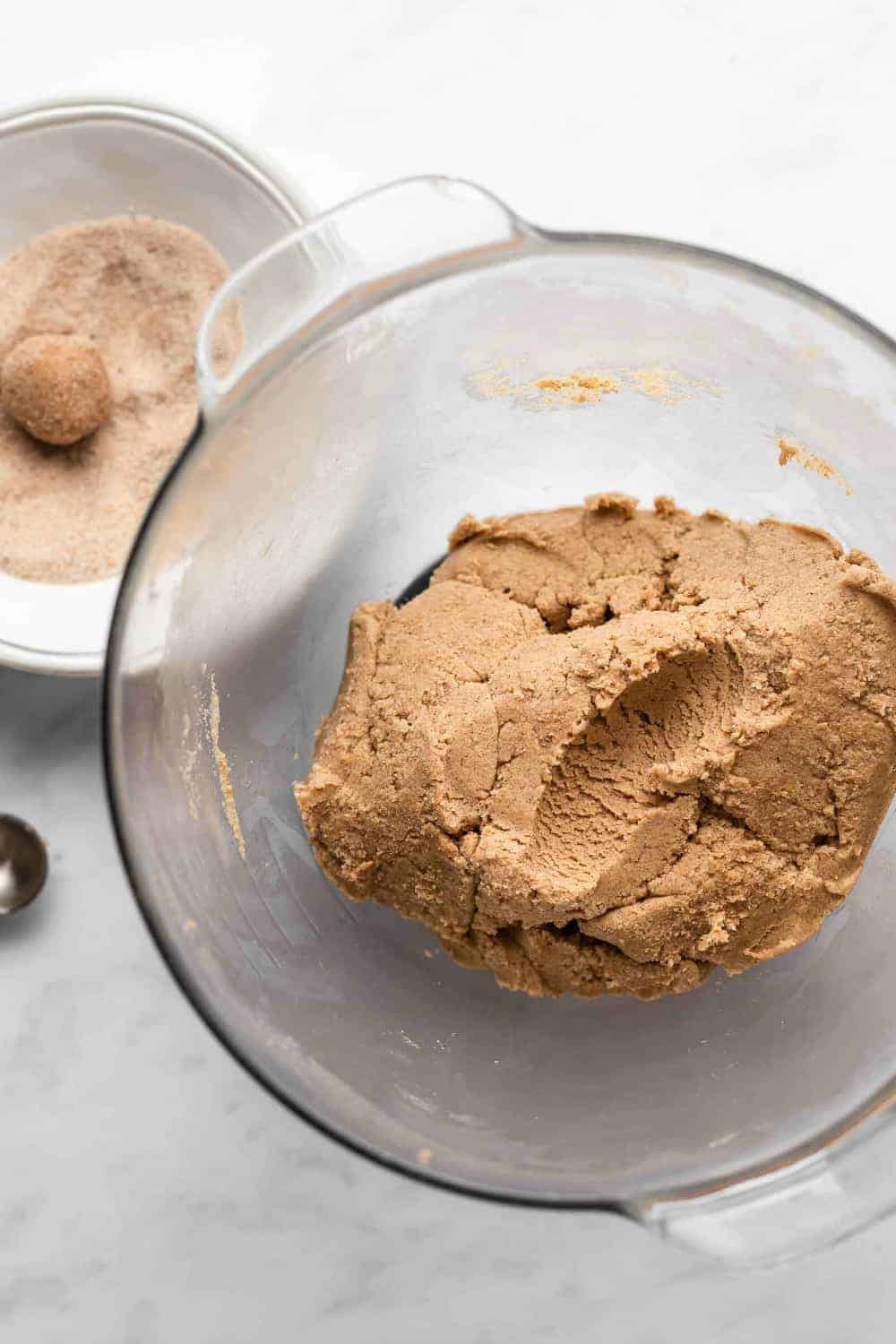 I love chai and like to use chai spices to flavor all sorts of baked goods, such as Maple Chai Cinnamon Rolls and Chai Spiced Candied Nuts.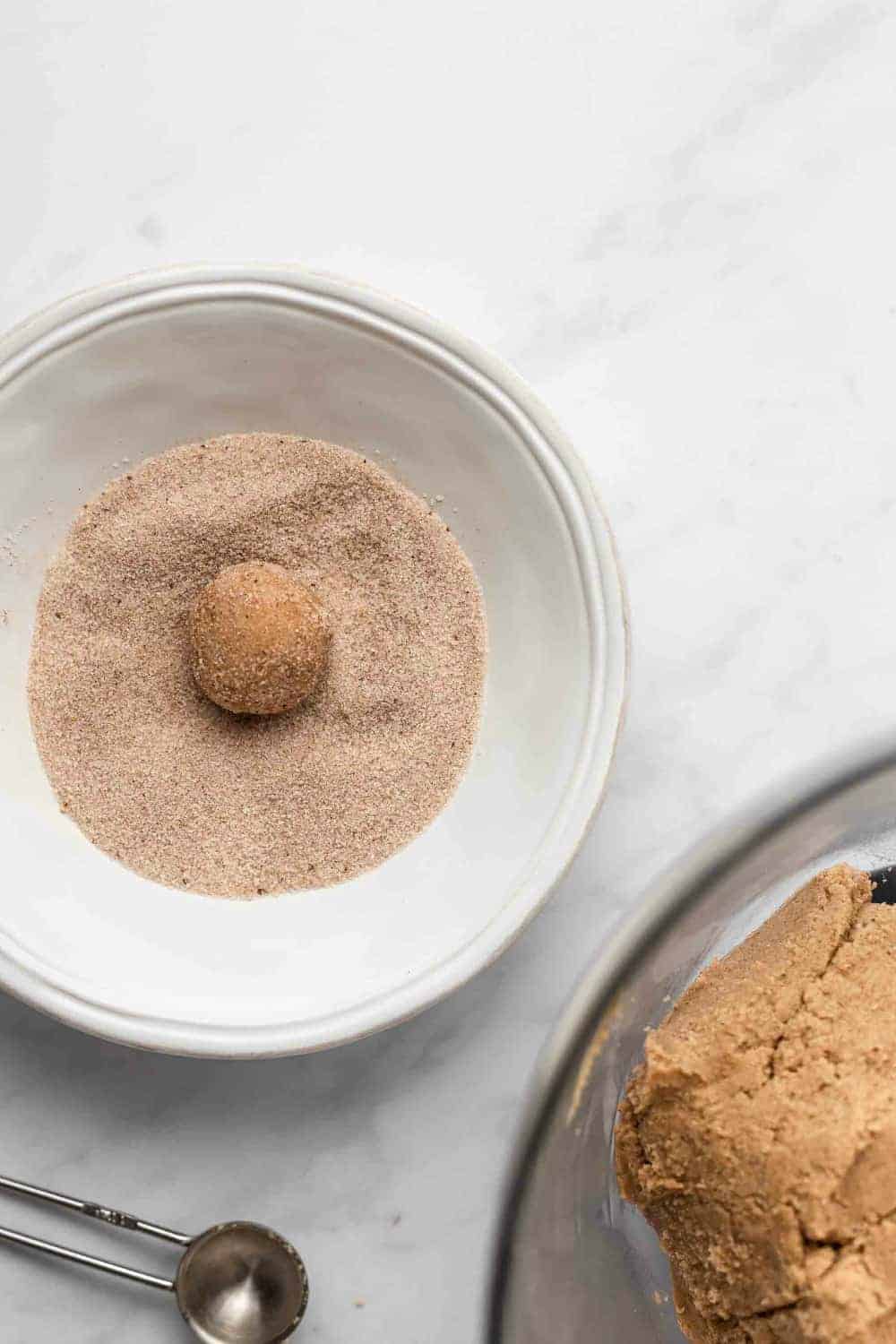 Pretty much anything that would be good with cinnamon would be good with chai spices. I even have a recipe for Chai Spice Blend that you can mix and keep on hand any time you want to add some chai flavor to your recipes.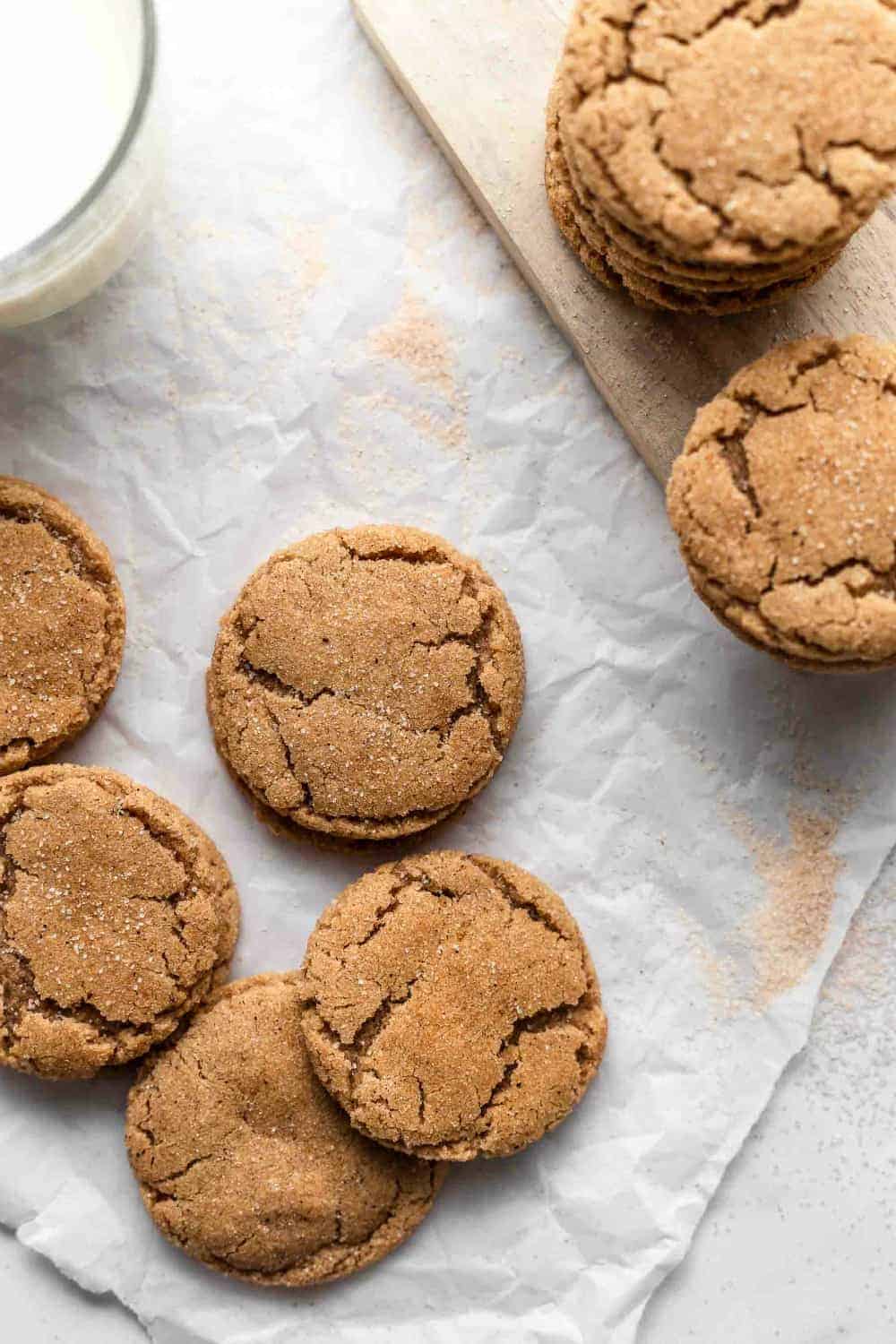 CHAI-SPICED SUGAR COOKIES
Since I know that chai spices are a great substitute for cinnamon, I was inspired by snickerdoodle cookies to see what might happen if I flavored a chewy sugar cookie dough with chai spices.
Spoiler: The result was amazing.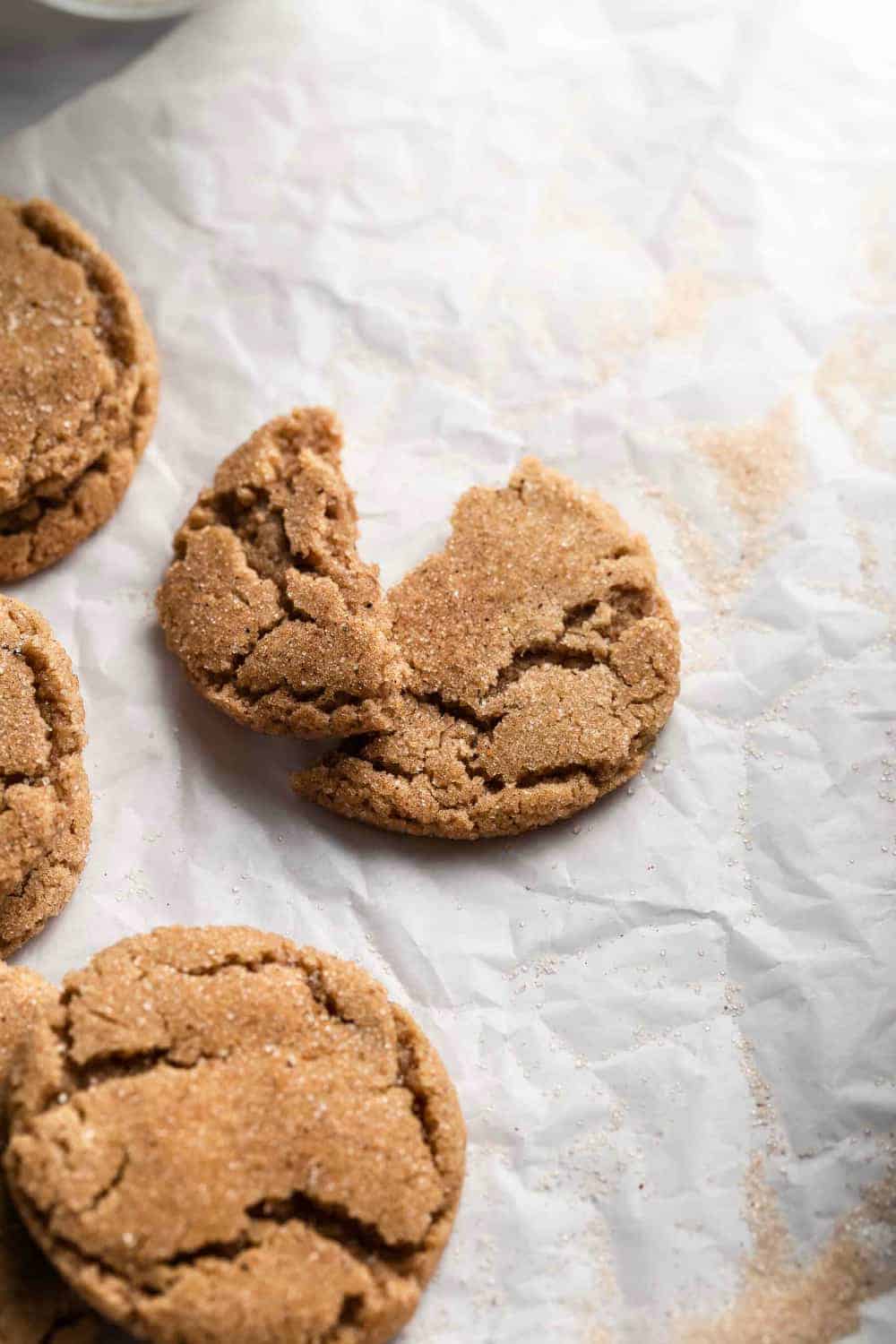 Cinnamon, cardamom, ginger, allspice and black pepper combine to create an incredibly aromatic spice blend that transforms a plain, chewy sugar cookie recipe into a complex and comforting cookie.
Bonus? Chai Sugar Cookies pair perfectly with a piping hot cup of tea.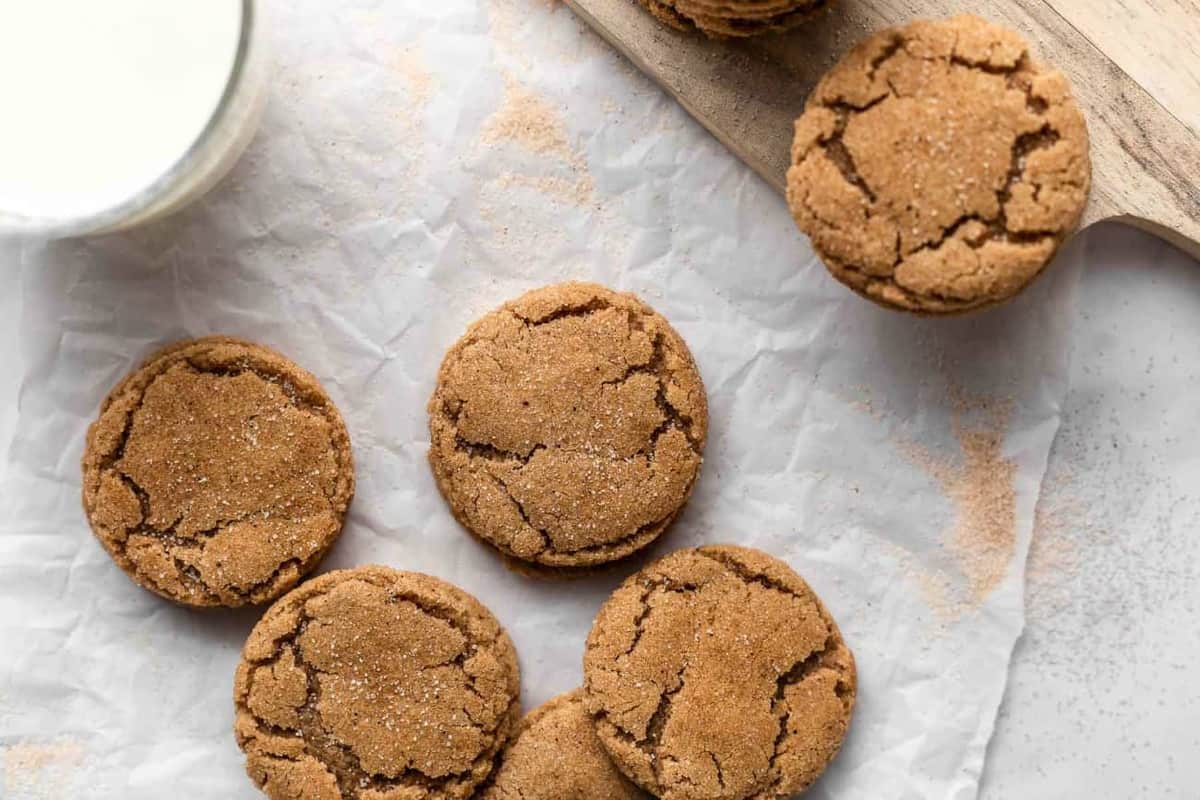 Make a batch of Chai Sugar Cookies, steep a pot of tea, and curl up to watch some Christmas movies with your loved ones.
They would also be a great cookie to take to a holiday cookie exchange! They are the perfect combination of familiar and new, with their chewy texture and spicy flavor.
I think you're going to love them.