This homemade Chai Spice Blend is the perfect warm and cozy spice mixture for the holiday season. Add it to pancakes, oatmeal, cakes, lattes and more!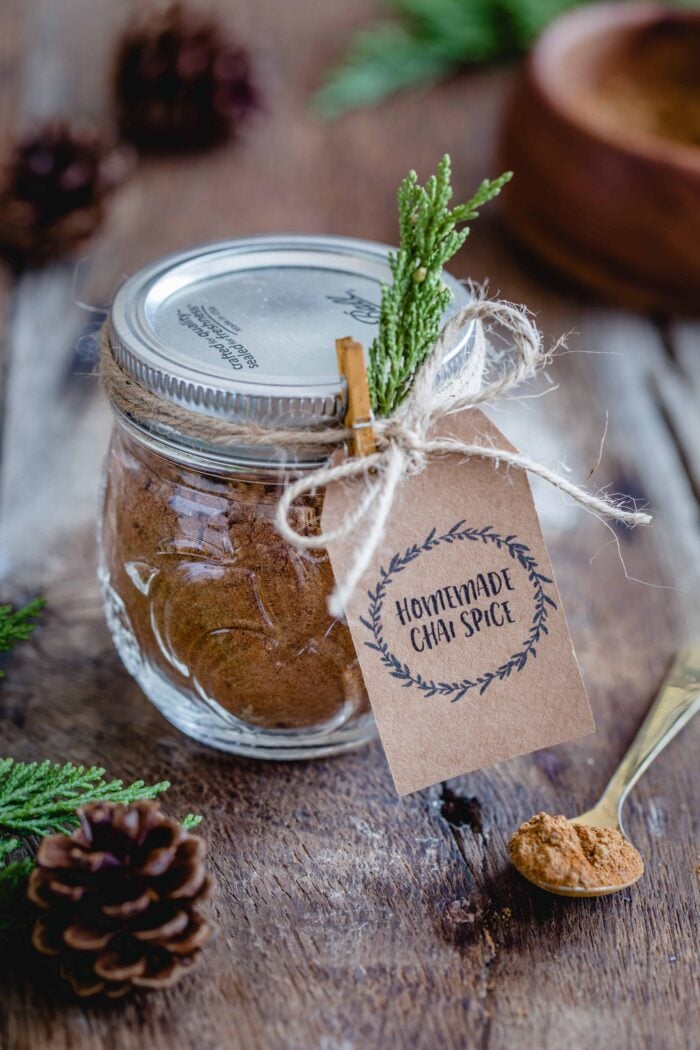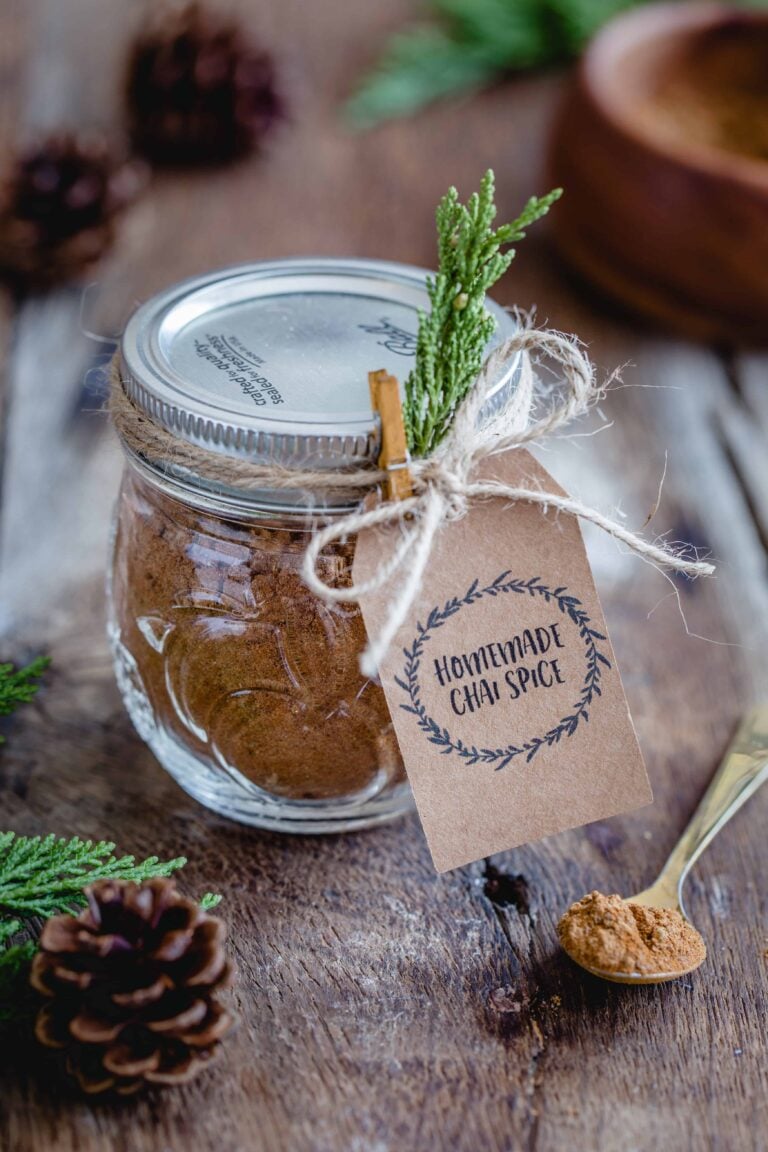 Let's chat Elf on a Shelf for a minute, shall we? After doing a Facebook Live last week and mentioning our little elf, Ella, I've received some pretty hilarious emails and comments about it.
One thing I've figured out is that people either love it *raises hand* or absolutely freaking loathe it.
We're #teamelfonashelf around here and honestly, I think Eric and I adore it just as much as Elle.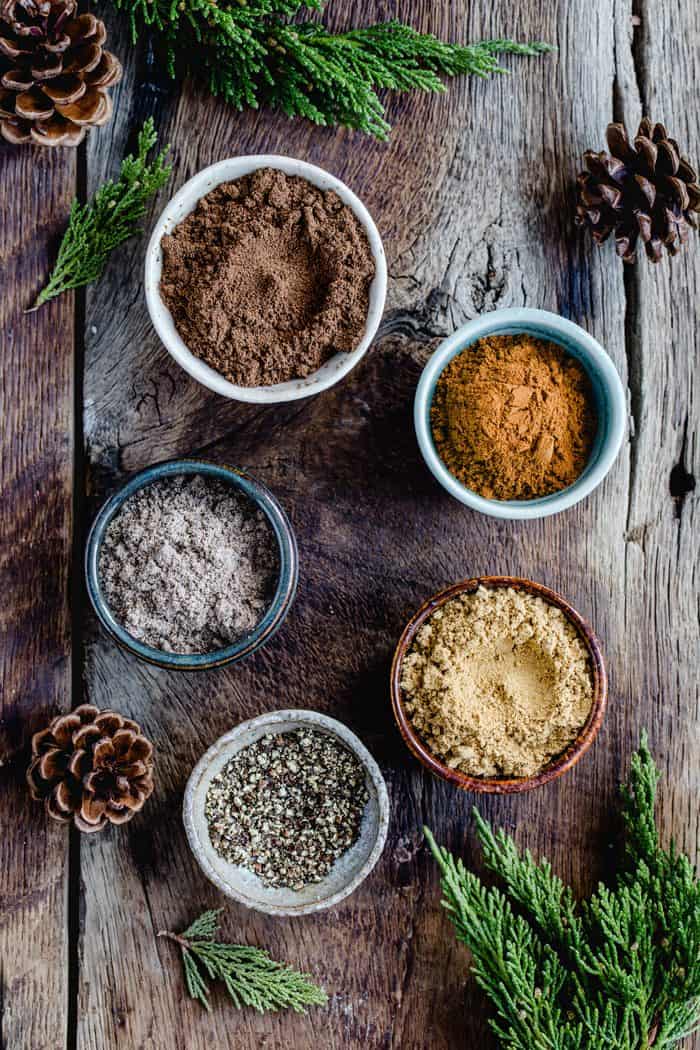 And if you promise to keep the hate mail to a minimum, I'll confess that although Ella refrains from doing anything too mischievous, she does have quite the wardrobe, her own mailbox, and adorable mini stationery.
We even have a set of magical red tongs that allow us to move her back to her shelf if we find her in a particularly precarious spot in the morning.
Overboard? Absolutely. But this holiday tradition is truly one of my absolute favorite things about the season and no one can convince me otherwise.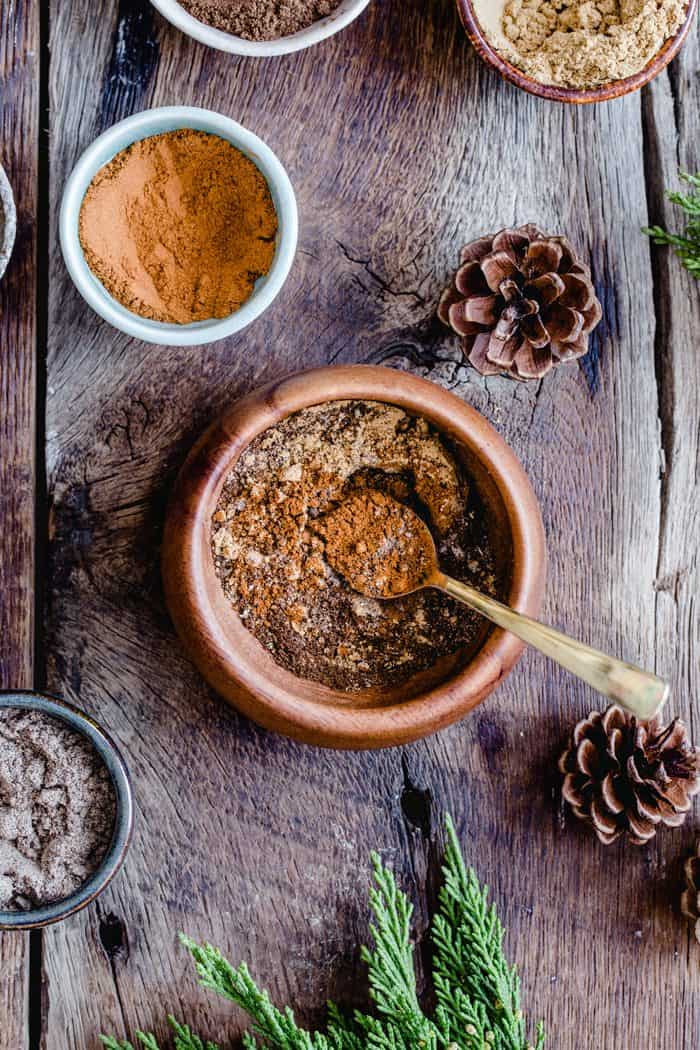 So, tell me, are are you an elf lover, or loather?
One of my other favorite things about the holidays are super simple DIY gifts for neighbors, coworkers, friends and family. There's just something so memorable about a handmade gift that makes it extra special.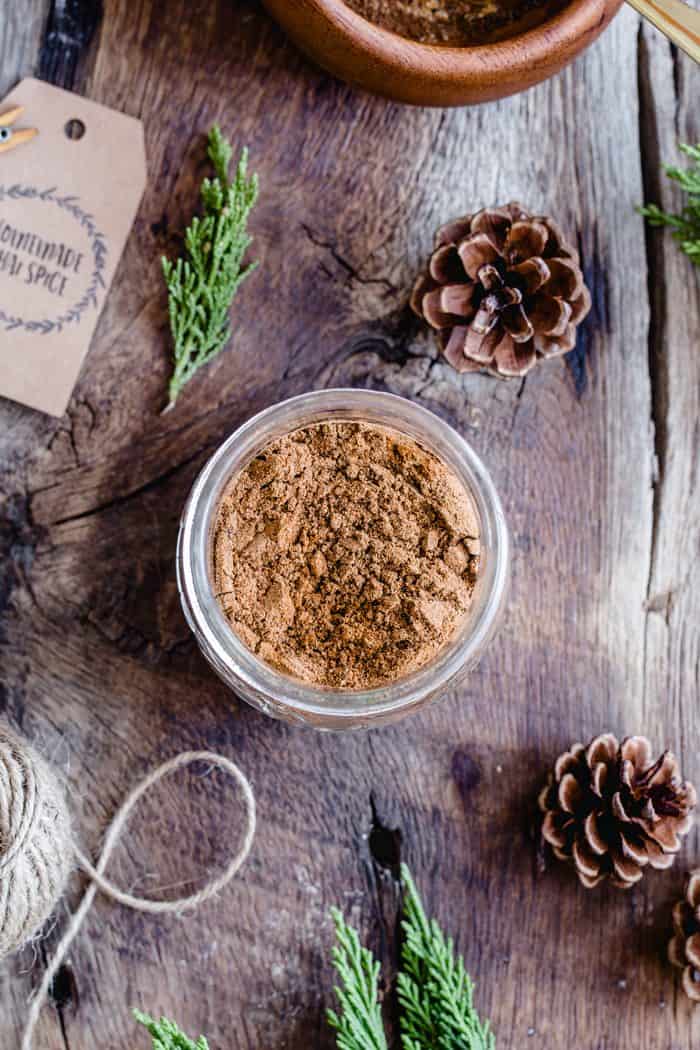 From homemade vanilla extract and infused vodka to an indoor s'mores kit and homemade hot cocoa mix, I've got you covered in the adorable homemade gift department!
And if you've been following My Baking Addiction for any length of time, you also know that I am a huge fan of homemade spice blends – especially during the holidays.
My homemade pumpkin pie spice recipe pretty much ends up in everything I make from September through February and is always one of the most popular recipes on my blog every fall.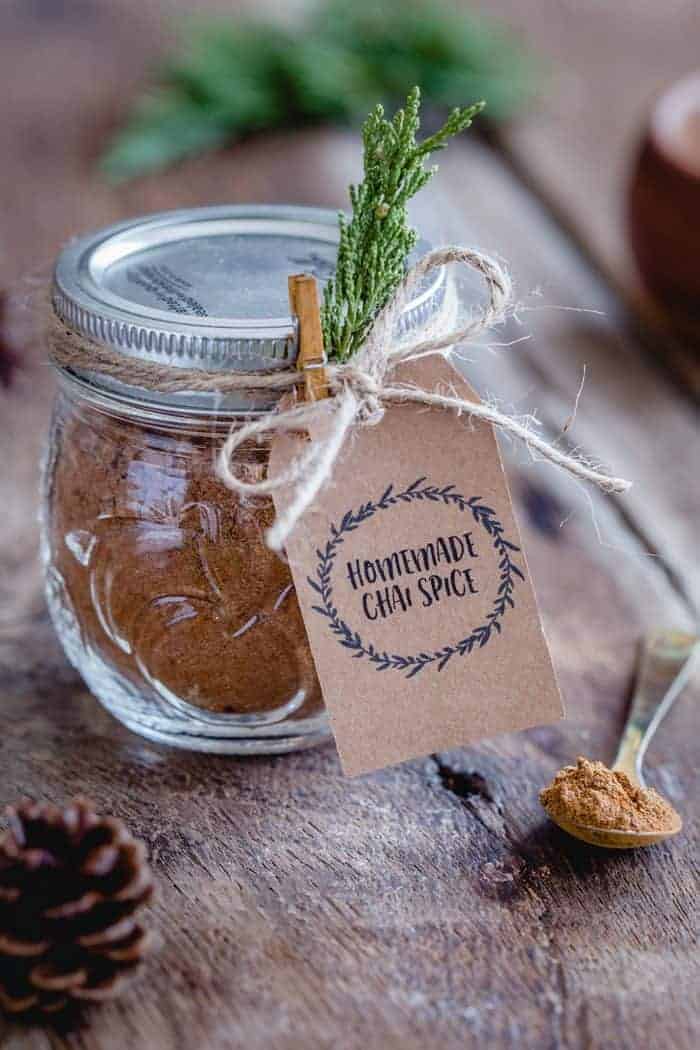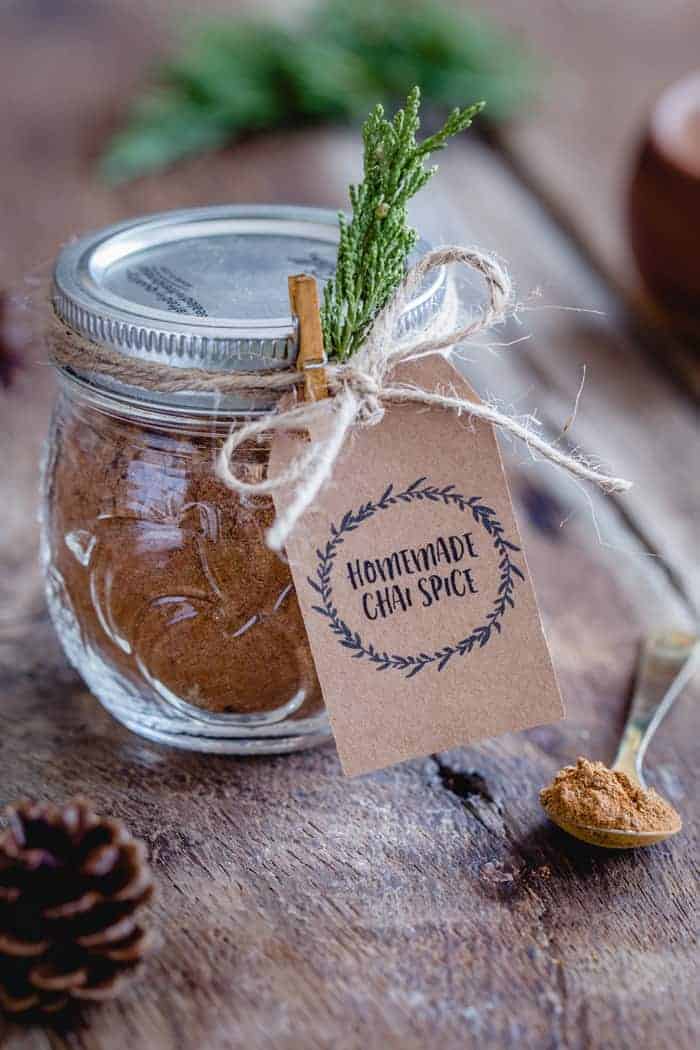 I've also shared apple pie spice which is equally as amazing and perfect for any apple dessert!
This year, I've been on a Chai tea kick and I decided that I wanted to infuse those deliciously cozy flavors into pretty much everything I am baking this holiday season.
If you've never made a homemade spice blend, they're pretty much the easiest thing ever. Measure everything into a jar, give it a shake, or whisk, add a pretty tag or bow and you're good to go.
You can double, triple and even quadruple the recipe for holiday gift giving.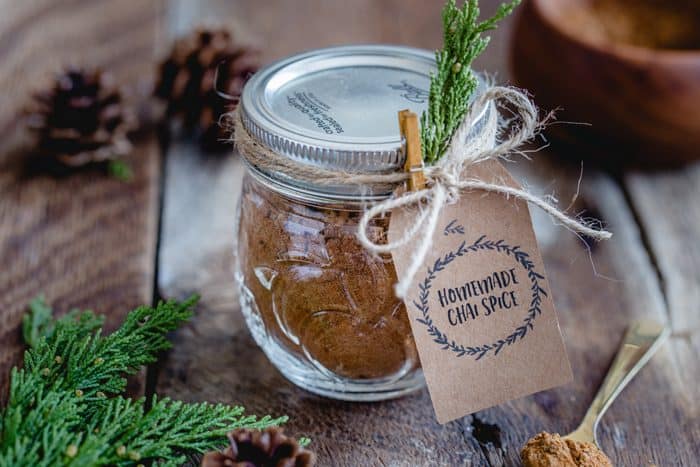 This chai spice blend is delicious in just about everything you're whipping up this holiday season from cookies and cakes to pancakes, eggnog and lattes!
I also love it mixed with some granulated sugar and sprinkled over warm, buttered toast for a spicy spin on cinnamon toast. It's also great for cinnamon rolls and spiced nuts. Seriously, I could go on and on!
Whether you're whipping this chai spice blend up to sprinkle on your morning oatmeal or for the perfect hostess gift, I hope you enjoy it as much as we do!