Maple Chai Cinnamon Rolls are a special twist on a classic brunch fave! Filled with warm chai spices and topped with maple frosting, these sweet rolls are sure to be devoured by friends and family this holiday season.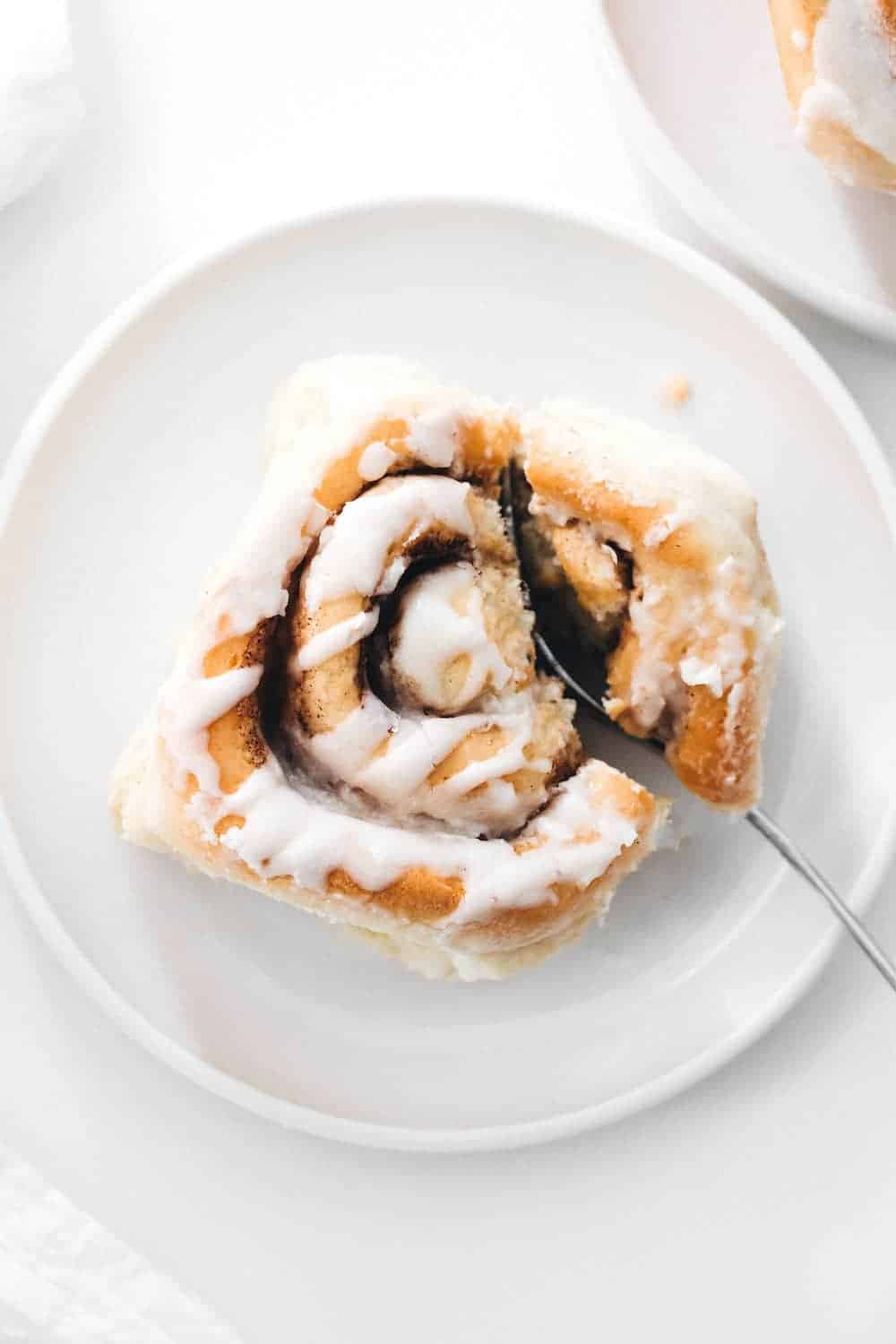 Do you ever make up flavor combinations in your head, and then get super excited once they move from paper to recipe?
Is that just me?
Well, even if it is, I'm really excited to share today's recipe with you.
I'm a big fan of chai. Once the weather turns cool, I am all about grabbing a chai latte at my local coffee shop.
Did you know that chai literally means tea? So when someone asks for a Chai Tea Latte, they're actually asking for a Tea Tea Latte.
It makes me giggle every time.
Anyway – these Maple Chai Cinnamon Rolls are the bomb.com, just like I hoped they would be.
Even if you've never made cinnamon rolls before, I think you'll be surprised at how easy it can be, and when the scents of maple and chai are wafting through your kitchen, you'll know it was worth the effort.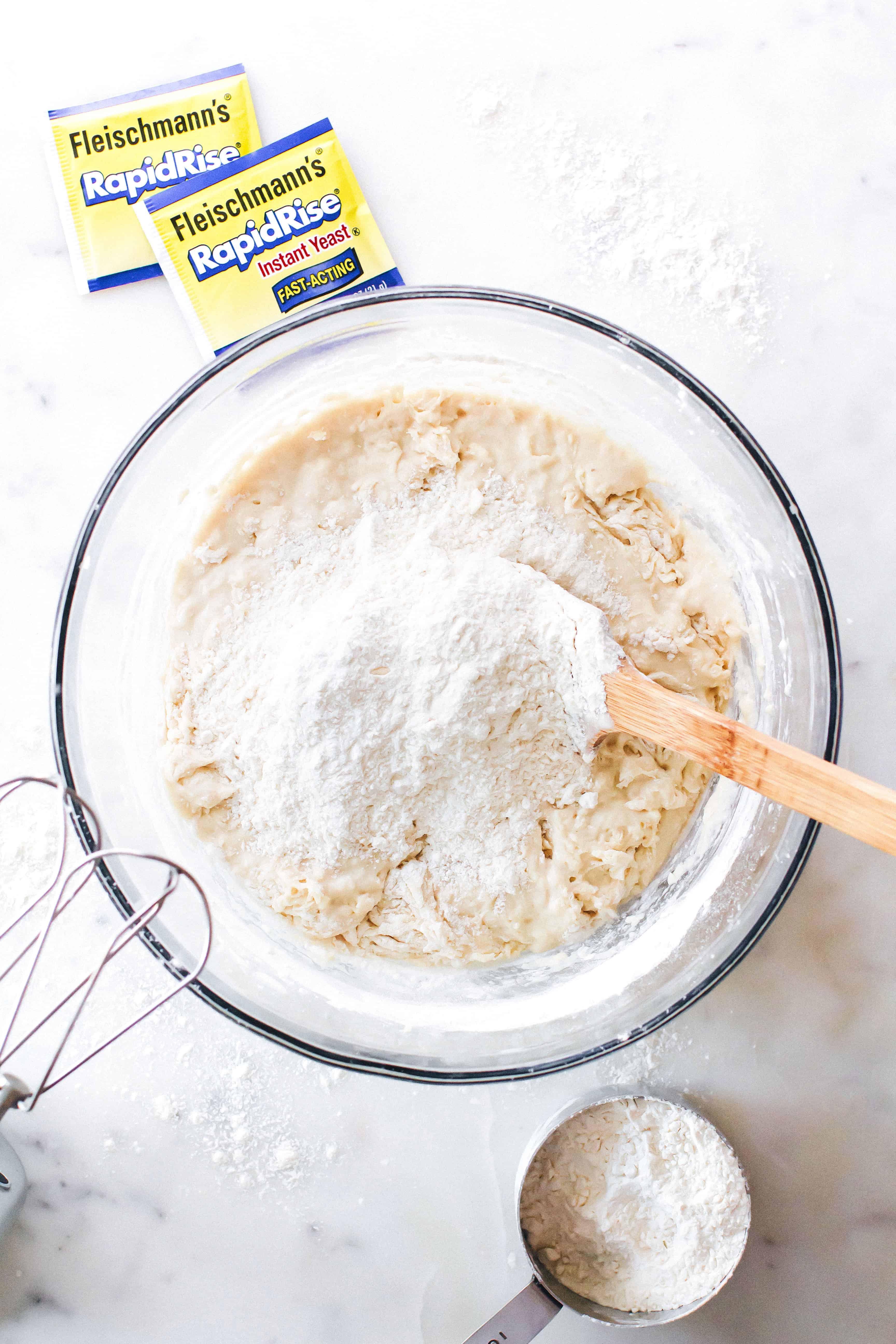 ARE CINNAMON ROLLS EASY TO MAKE?
Does anyone else have special memories of enjoying cinnamon rolls on holiday mornings?
It could be Christmas or it could be Mother's Day: warm, gooey cinnamon rolls are a holiday morning staple around here.
But I hear from so many friends and readers that they avoid making homemade cinnamon rolls because they think they are hard to make.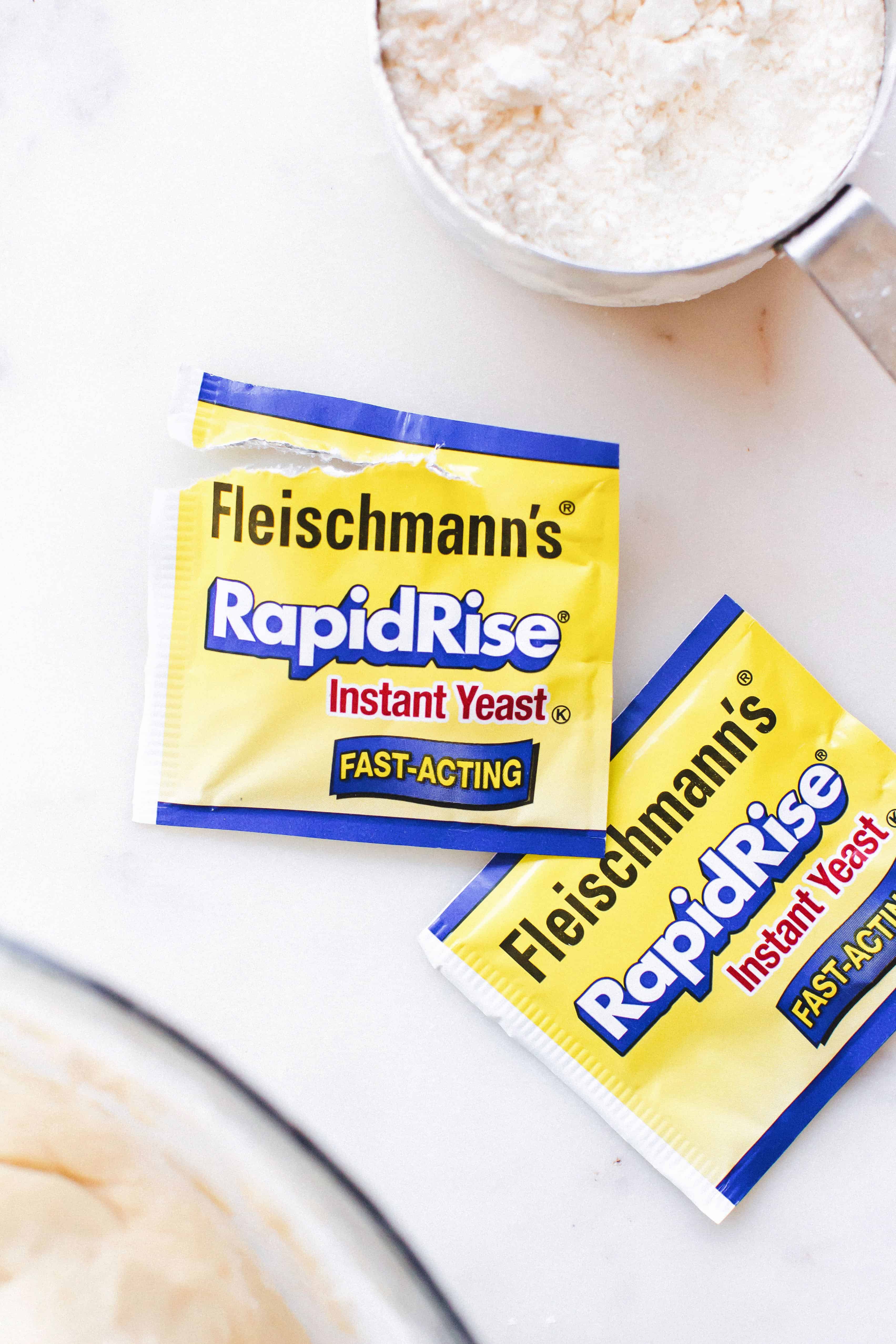 Luckily, they couldn't be more wrong. Even though a lot of beginner bakers find baking with yeast intimidating, it can be easy when you pick the right recipe and the right ingredients.
I like to grab Fleischmann's® RapidRise® Yeast to make my Maple Chai Cinnamon rolls based on simple Beginner's Frosted Cinnamon Rolls.
Fleischmann's® RapidRise® Yeast, also known as instant yeast, takes a lot of steps out of the process of baking with yeast, making it simpler for beginners or even for old pros who just want to save a bit of time.
If you have about 2 hours of time, you can make homemade cinnamon rolls from start to finish to enjoy for any holiday brunch.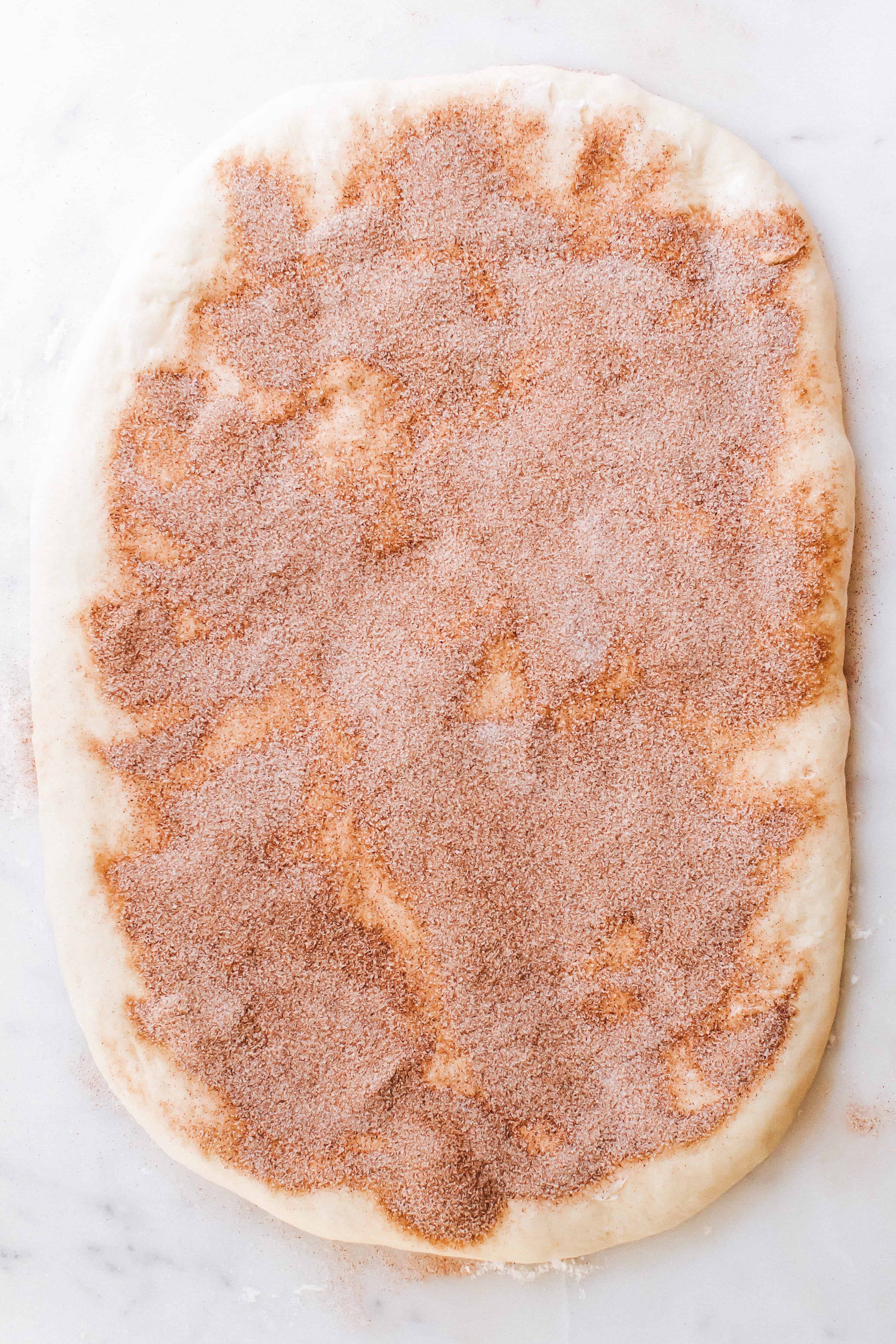 Because this recipe uses the RapidRise® Yeast, the initial rise time is only 10 minutes and you don't need to bloom the yeast in water or anything remotely fancy.
Just add the yeast directly to the dry ingredients and call it a day.
During the second rise and baking time, you can whip up some other brunch accompaniments, such as salted dark chocolate granola, banana pudding breakfast parfaits, pumpkin pancakes or overnight breakfast casserole.
See? Cinnamon rolls are so easy you can make them AND still have time to put out a full brunch buffet for your family or friends.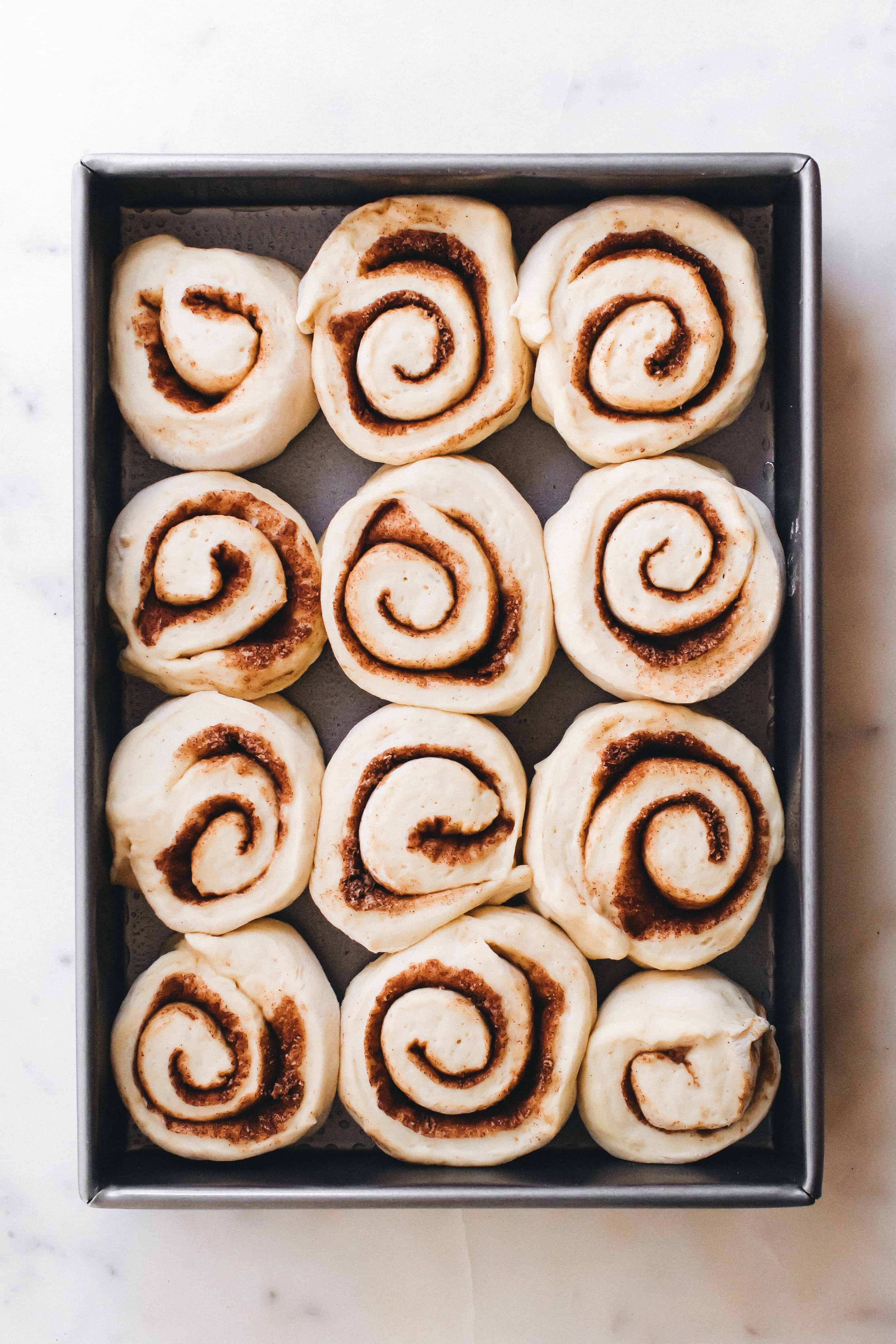 HOLIDAY MORNING CINNAMON ROLLS
As much as I love classic cinnamon rolls, I wanted to make something a little more special for this fall season.
Enter Maple Chai Cinnamon Rolls.
I love the sweet flavor of maple and who could resist those warm chai spices? I knew they'd be even more amazing together than they are apart.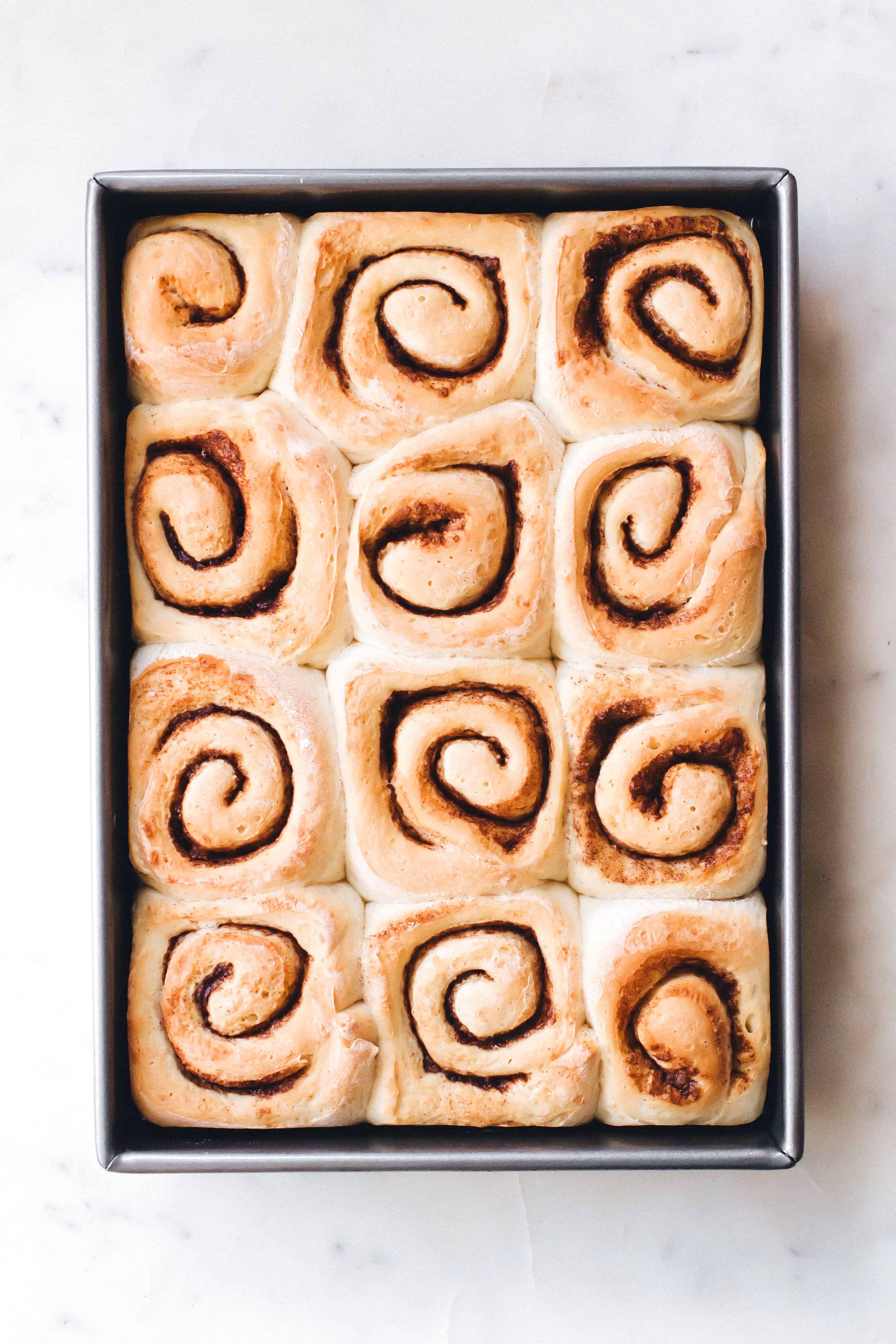 To give these Maple Chai Cinnamon Rolls their flavor, I added chai spices to the original cinnamon roll filling.
We're talking adding ginger, cardamom, allspice and a touch of black pepper to the cinnamon. These spices add depth and warmth to the classic filling.
I also added a maple frosting to the top. A little maple extract makes this frosting just as easy as the original recipe but even more flavorful.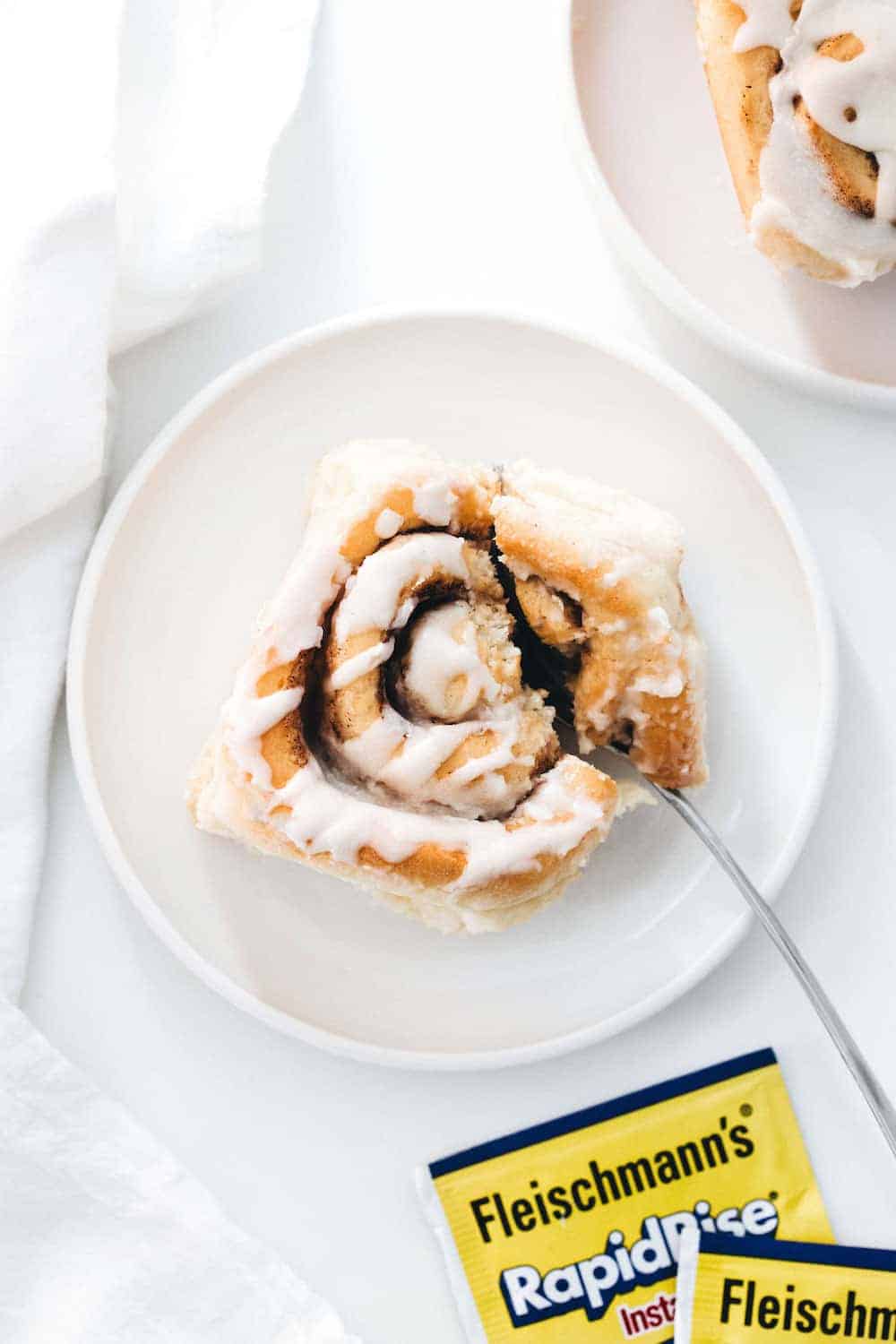 Give these Maple Chai Cinnamon Rolls a try this holiday season. If you have any left over, try freezing them individually and reheating them for 30-60 seconds in the microwave. They'll make for an ideal weekday morning treat.
Or maybe just make yourself an extra batch, because the chances for leftovers seem slim with cinnamon rolls this good.