Go-To Dough is a simple yeast dough recipe. It makes perfect cinnamon rolls and the perfect dinner rolls. It's a double-duty dough you can make in no time. Split it in half to make a batch of each!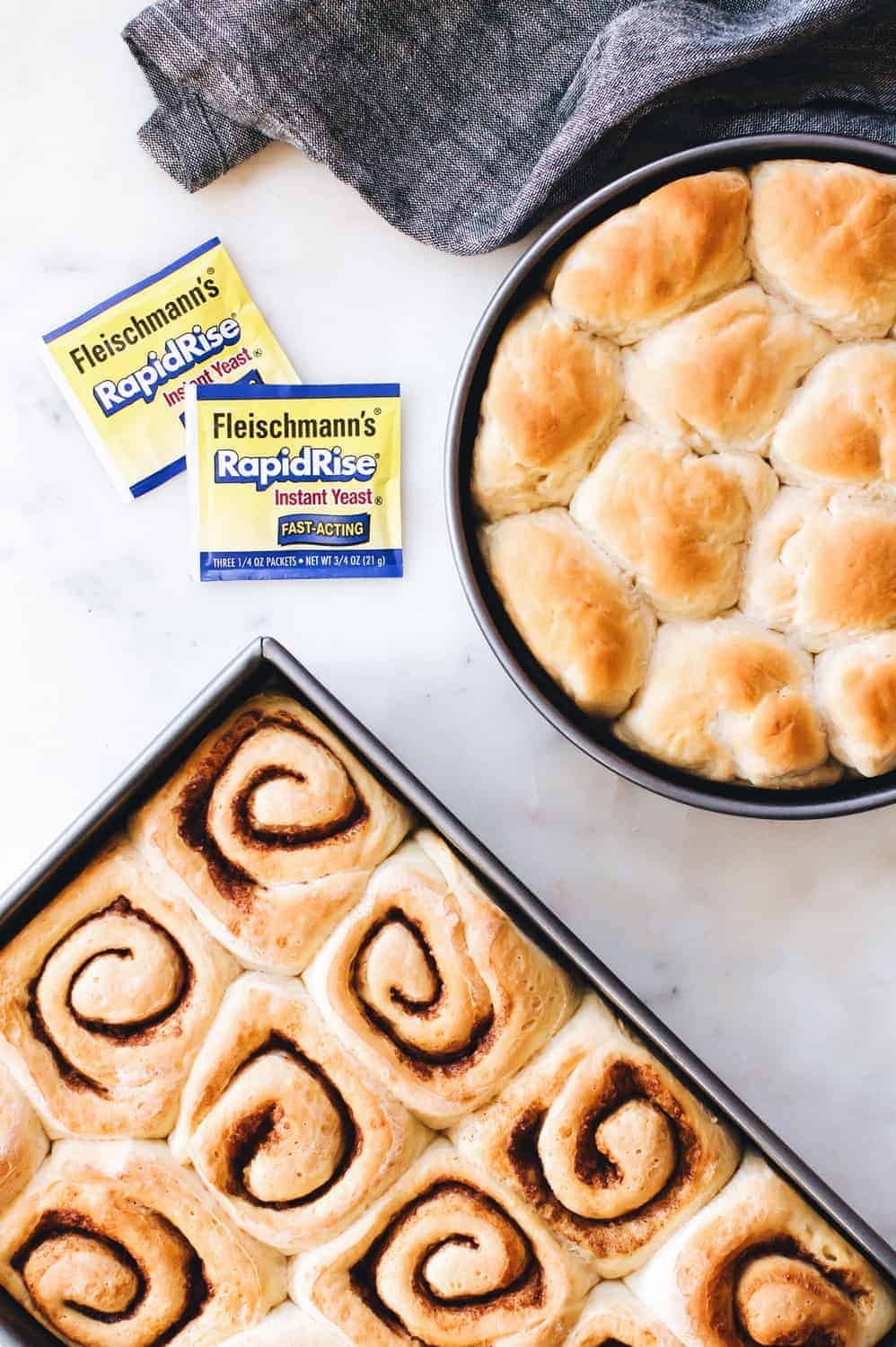 Since having Elle, I've become even more sentimental about the holiday season. As she gets older, I find myself trying to make every aspect of the season as magical as I can.
Whether it's a train ride that pulls into a glistening North Pole Village filled with caroling elves, or dressing up a certain elf that likes to sit on a shelf in adorable costumes, I am that mom. The one that tries to fill the season with as many magical memories as possible.
As I've mentioned before, I'm kind of a control-freak when it comes to holiday meals because I'm an absolute sucker for food traditions.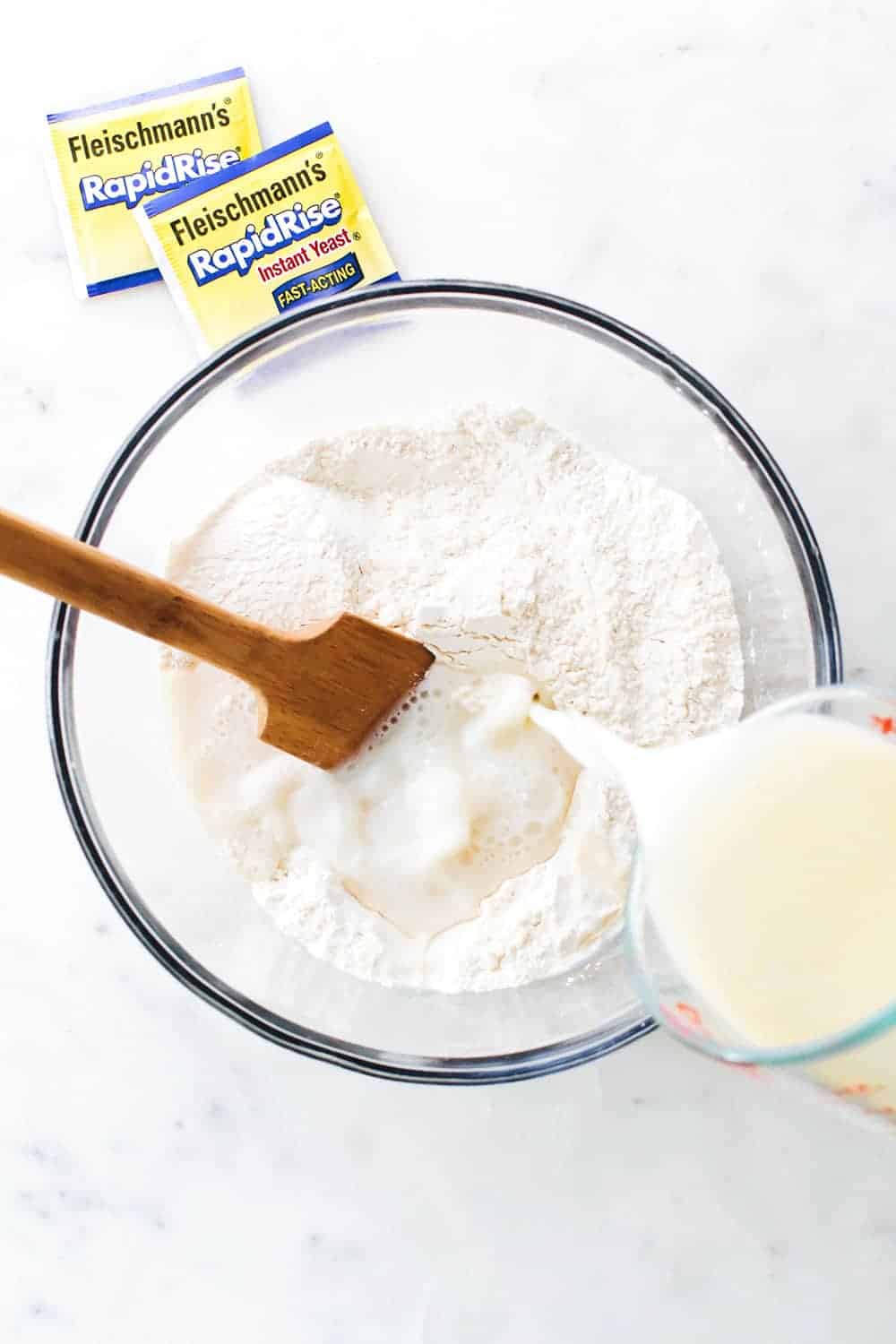 Sure, we add new items to the menus every year, but the core always stays the same. And honestly, I really want Elle to fondly remember my cheesecake and sweet potato casserole the way that I remember my Nana's Chicken Paprikash and Pumpkin Roll.
One of the traditions we started when we moved back to Cleveland was to have Christmas morning breakfast at our place.
I wake up super early to cook a holiday spread that includes pancakes, Make-Ahead Breakfast Casserole, fried potatoes, fresh fruit, sausage and of course – cinnamon rolls.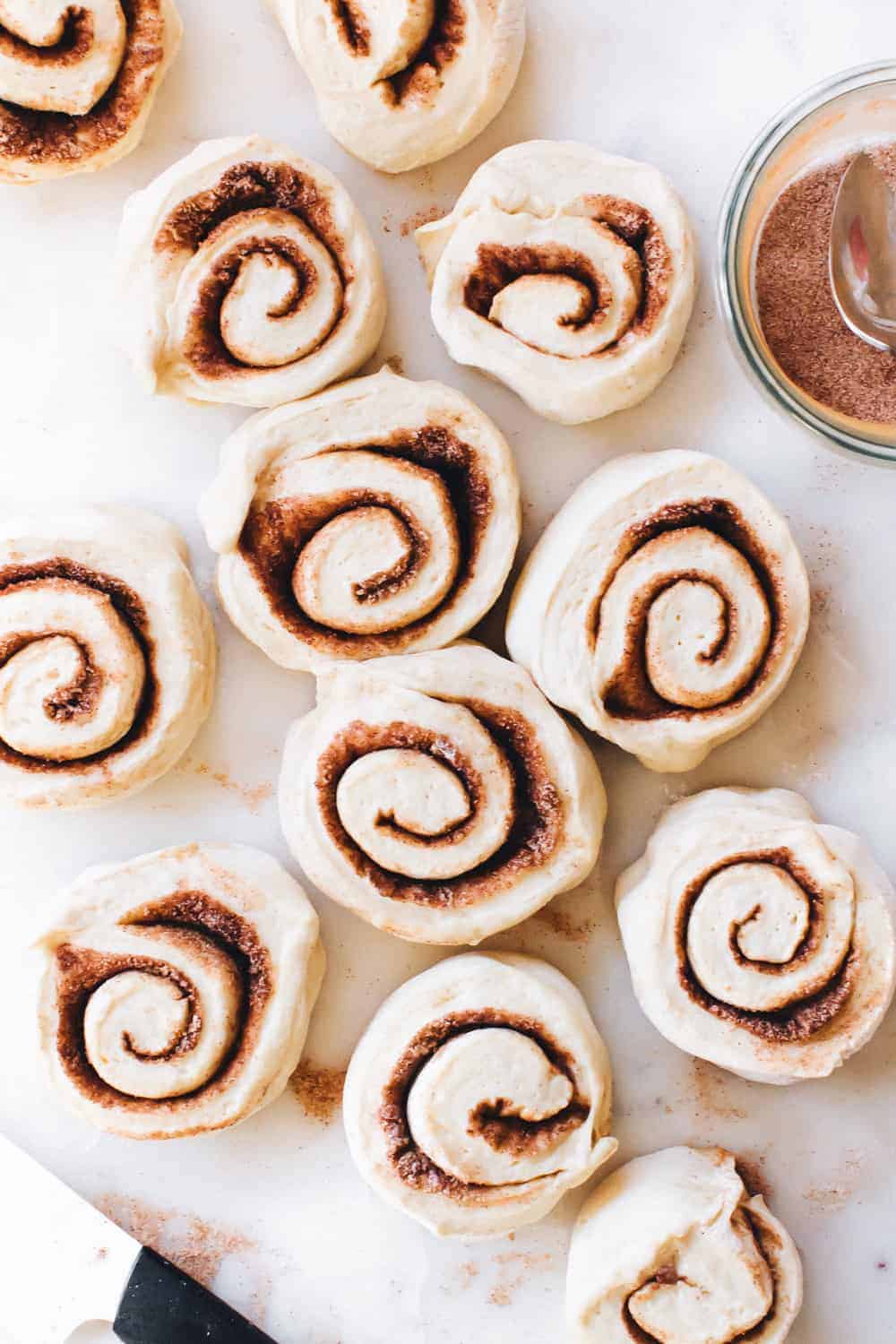 The grandparents gather here to watch Elle open her gifts from Santa and we all enjoy a delicious breakfast together.
Then we all split up for the afternoon, take naps and meet back at our place for dinner.
Yes, I cook two large meals in one day, but I wouldn't have it any other way.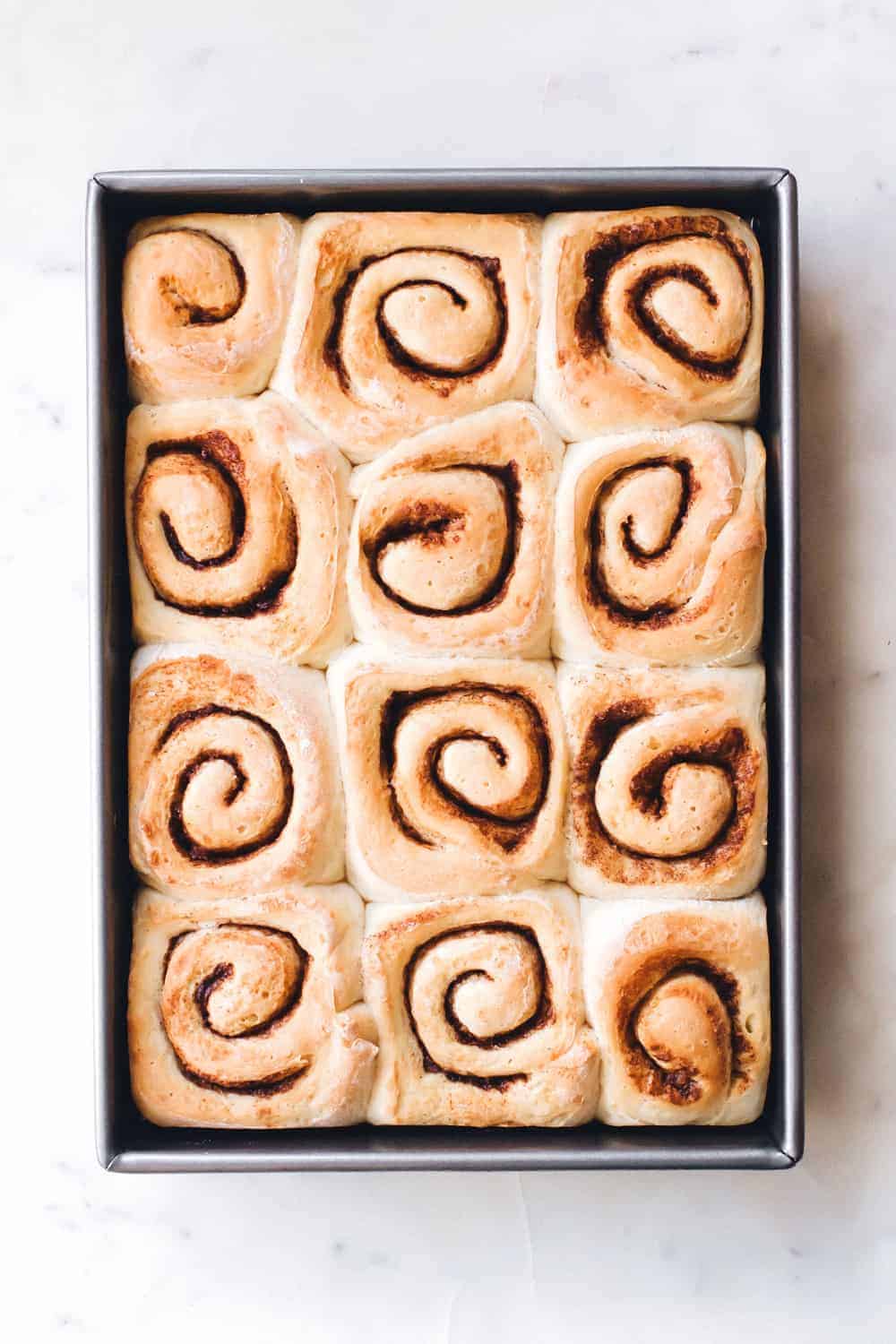 But I'd be lying if I didn't find ways to make certain recipes do double duty. I make a double batch of parboiled potatoes so that some become morning hash browns and the others become mashed potatoes later in the day.
Sausage gets served at breakfast and becomes part of my stuffing at dinner time. (Oh yes, stuffing with sausage is where it's AT.)
This Go-To Dough recipe does double duty as well. I use half of it for cinnamon rolls for breakfast and the other half for buttery dinner rolls.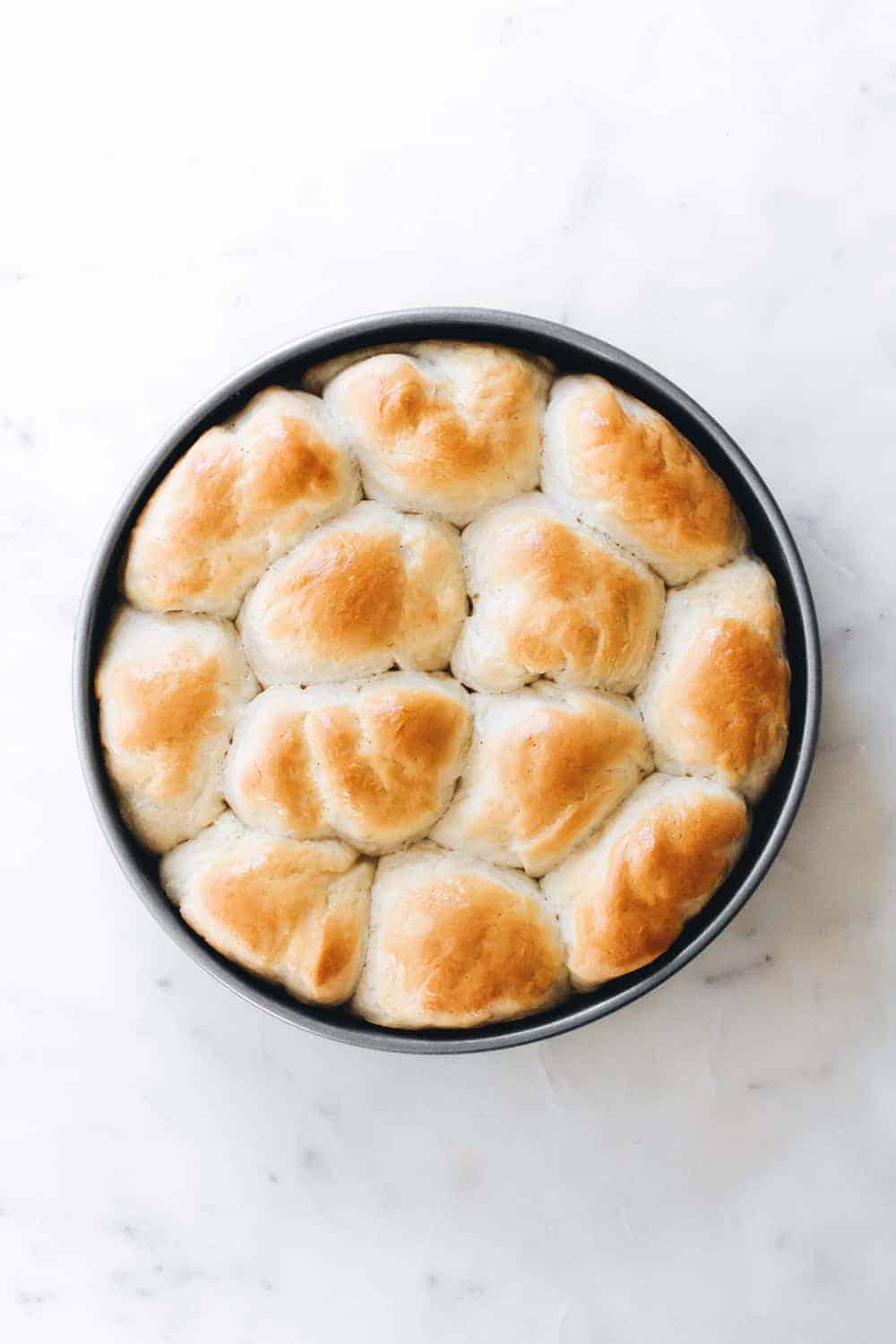 Yep, one dough recipe will have you serving up fresh baked goodness at two separate meals.
EASY YEAST DOUGH RECIPE
Yeast dough really doesn't have to be scary to make. Even though a lot of beginner bakers find baking with yeast intimidating, it can be easy when you pick the right yeast dough recipe and the right ingredients.
I like to turn to Fleischmann's® RapidRise® Yeast to make an easy, foolproof Go-To Dough. Fleischmann's® RapidRise® Yeast takes a lot of steps out of the process of baking with yeast, making it simpler for beginners – or let's be honest, even for old pros who just want to save a bit of time.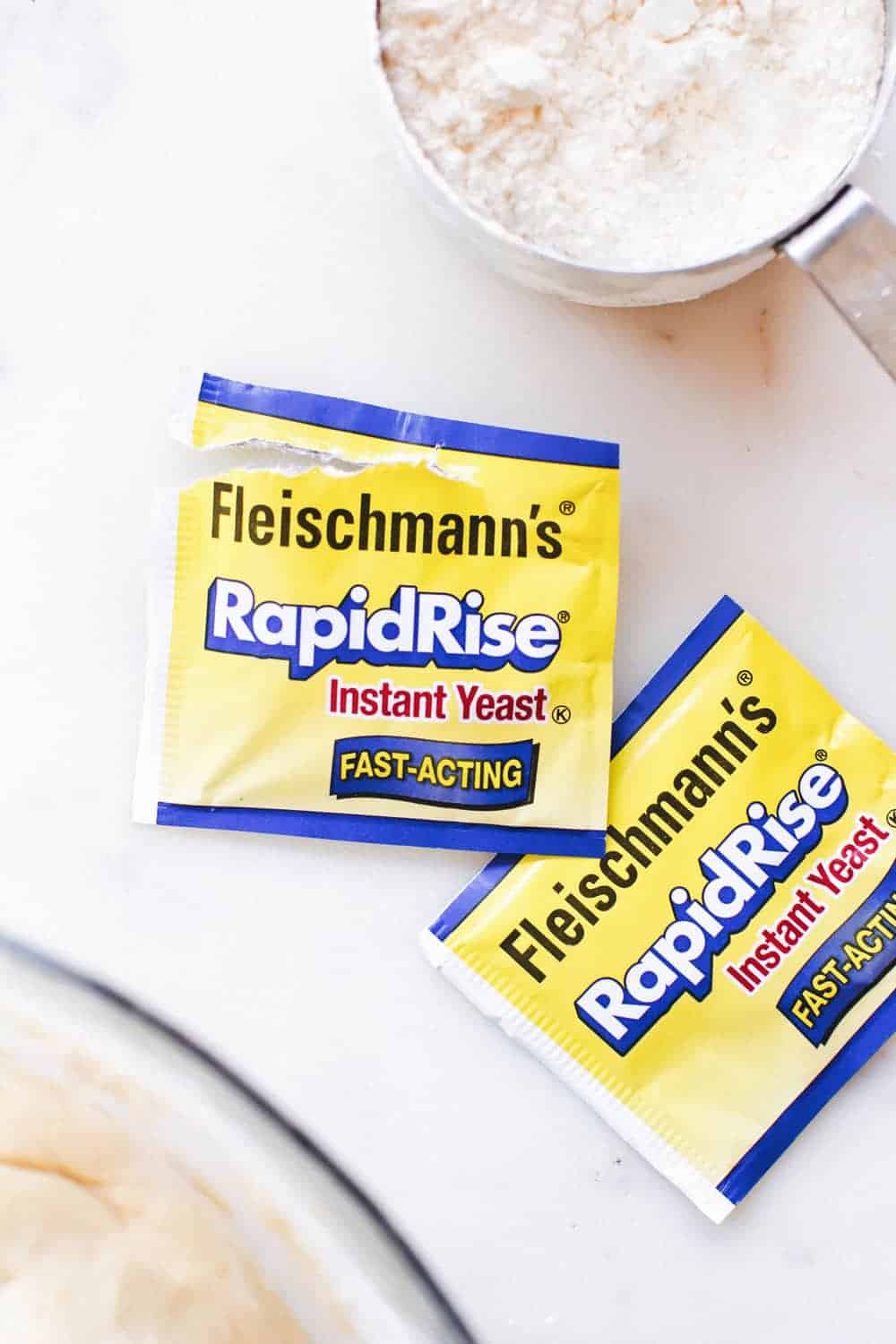 I've worked with Fleischmann's® for years because, in my opinion, it's the best and most reliable yeast on the market. From Sour Cream Rolls to Easy Pizza Pockets and Cinnamon Sugar Soft Pretzel Bites, Fleischmann's® Yeast gives me perfect results every single time.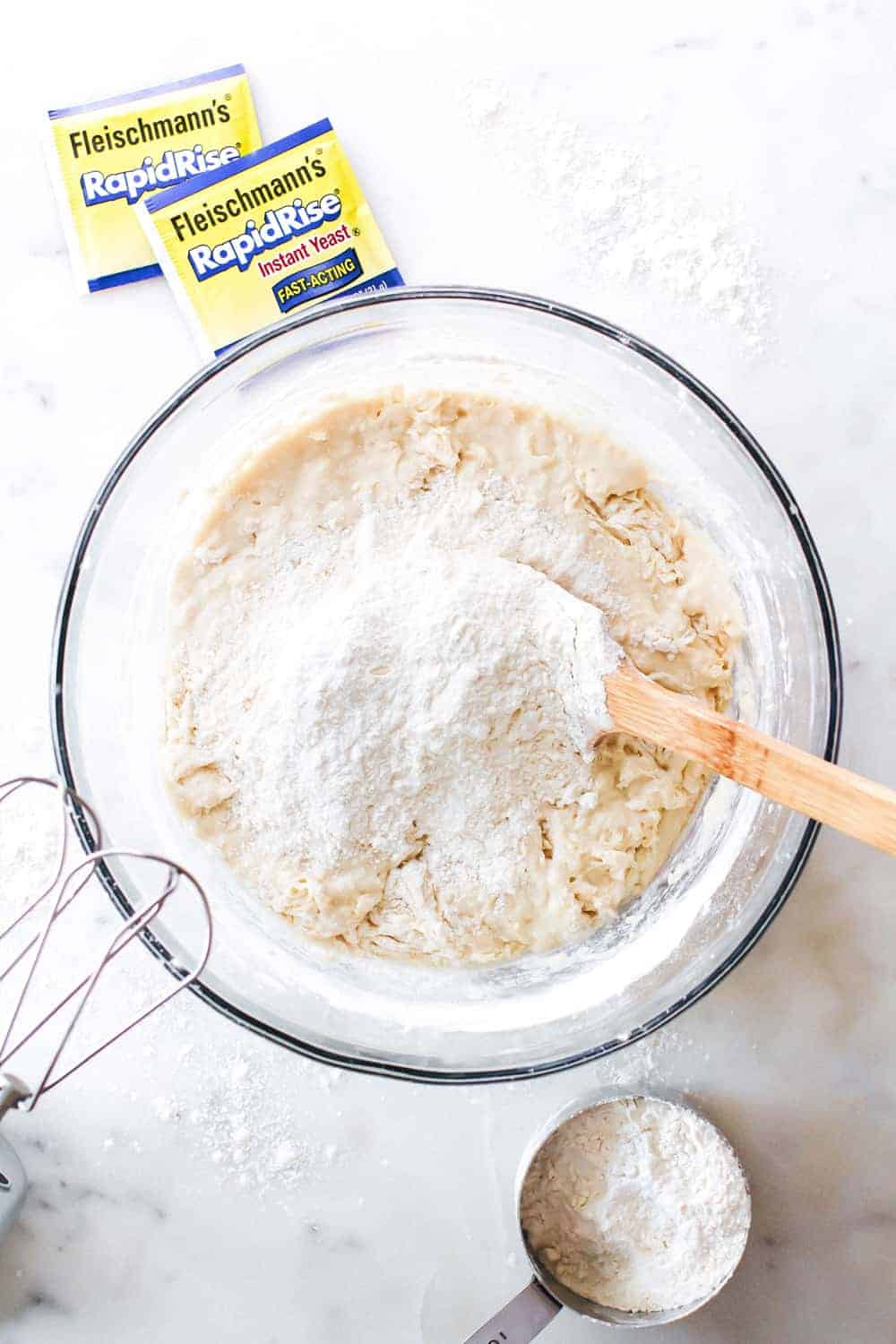 This Go-To Dough is a great yeast dough recipe for beginners because it is super versatile. You can use this one yeast dough to make two different recipes – cinnamon rolls and dinner rolls.
How great is that? Breakfast and dinner with one recipe. That's my kind of dough.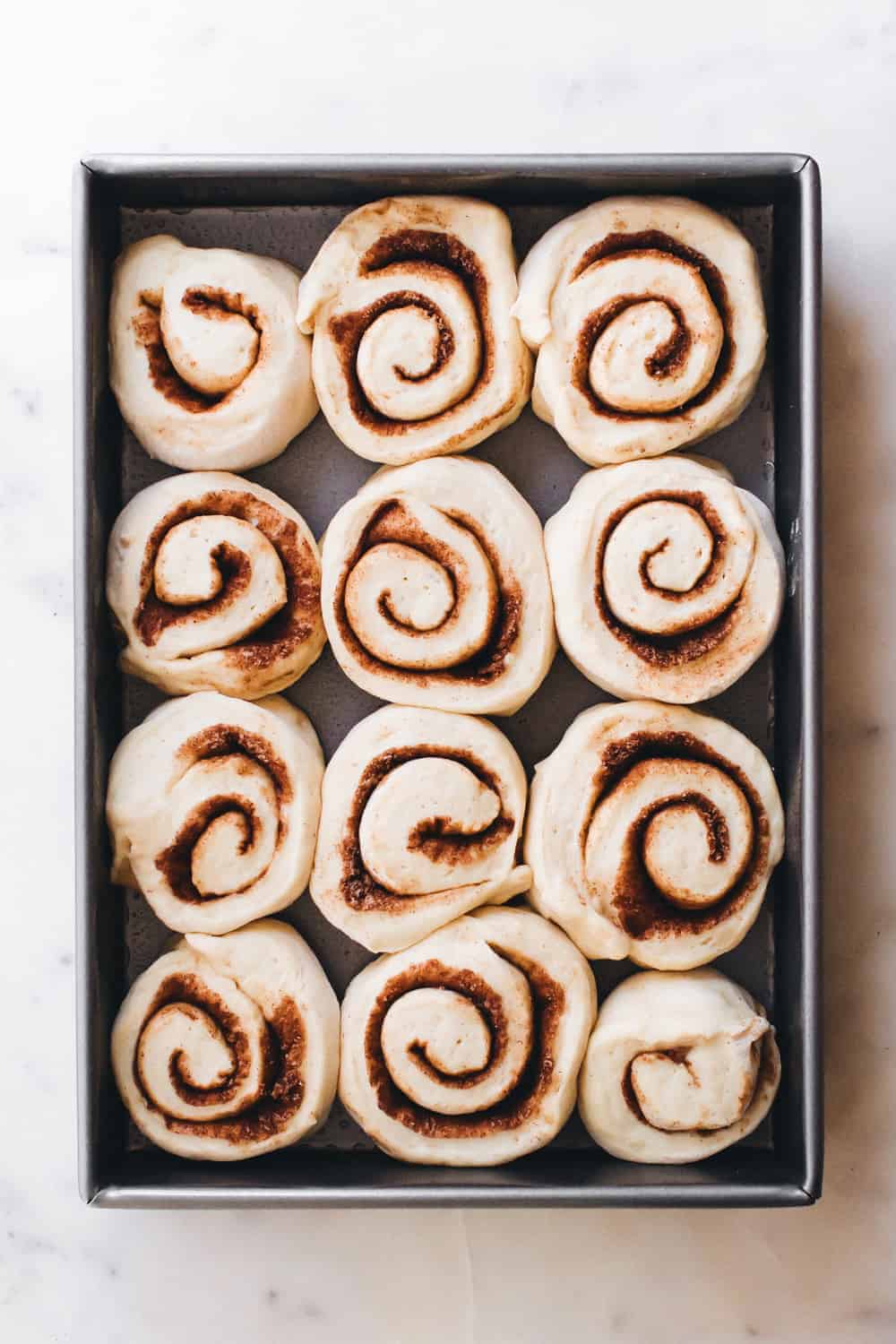 CINNAMON ROLL DOUGH
Once you've made your Go-To Dough, allow it to rest for 10 minutes before splitting it in half.
Use the first half to make Beginner's Frosted Cinnamon Rolls. Using Go-To Dough as a cinnamon roll dough produces cinnamon rolls that are pillow soft and full of flavor.
Spread the cinnamon roll dough with softened butter and sprinkle with cinnamon-sugar before rolling it up and slicing into 12 equal pieces.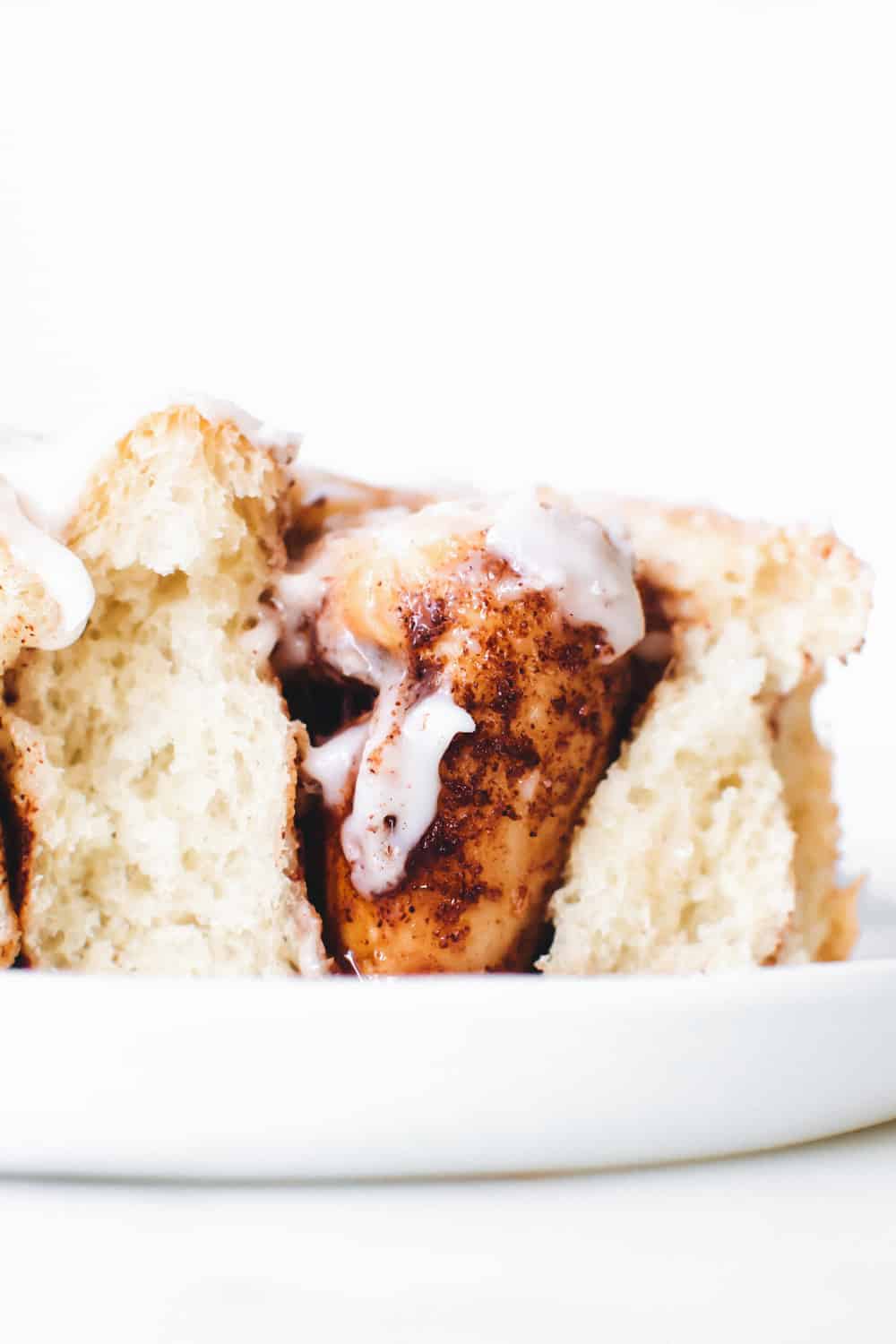 These finished Frosted Cinnamon Rolls are topped with a sweet vanilla frosting. I like to frost these cinnamon rolls when they're still a little bit warm, so the frosting melts down into the swirls of the cinnamon rolls.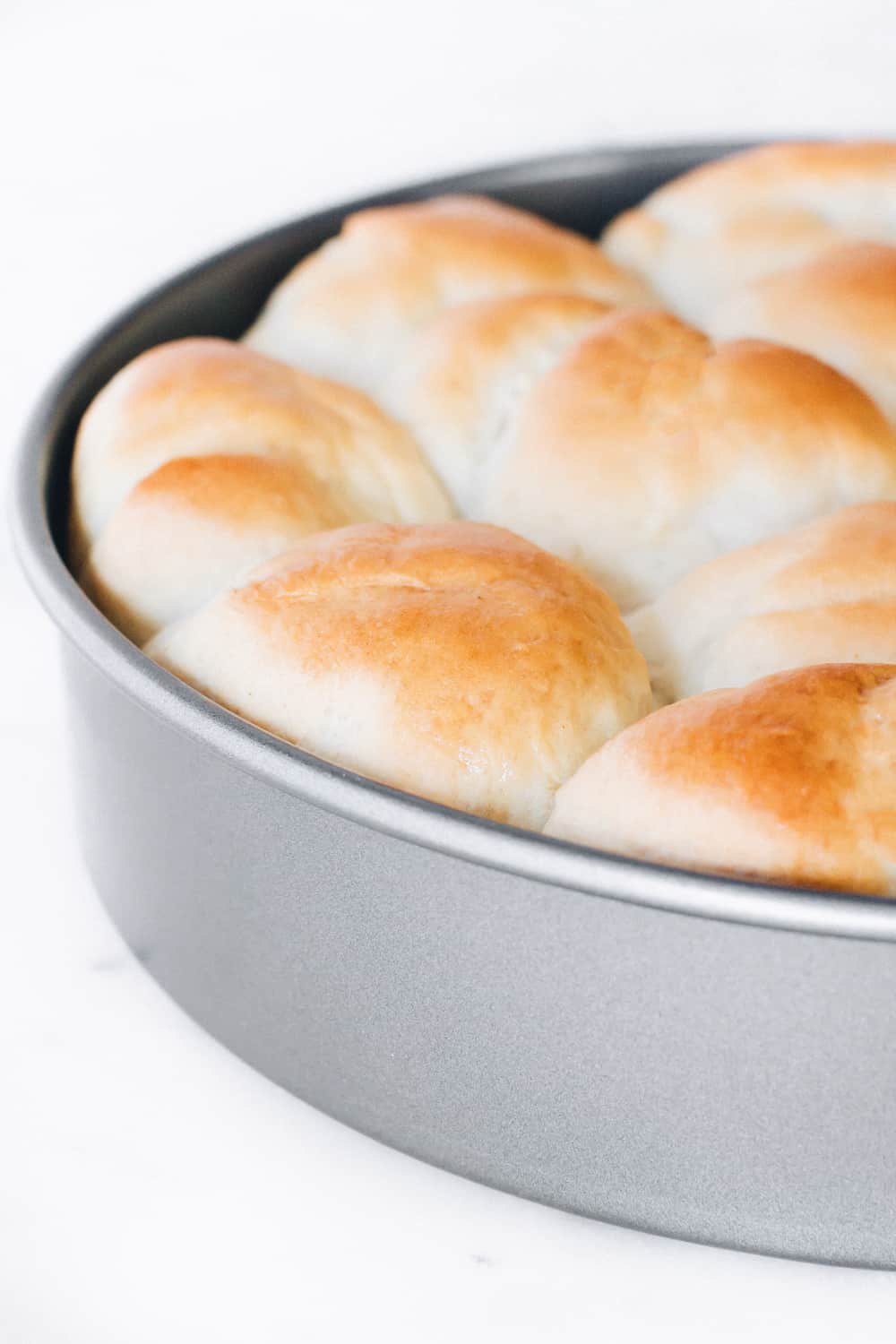 EASY DINNER ROLL DOUGH RECIPE
The only thing easier than using the first half of the Go-To Dough as a cinnamon roll dough is using the second half as an easy dinner roll dough.
To make dinner rolls, all you need is the second half of the Go-To Dough and some melted butter. Yep, that's it.
Simply cut the dinner roll dough into 12 pieces, roll them into balls, and place them into a greased pan. Unlike the Frosted Cinnamon Rolls, these Go-To Dough Dinner Rolls will only need to rise for about 30 minutes before baking.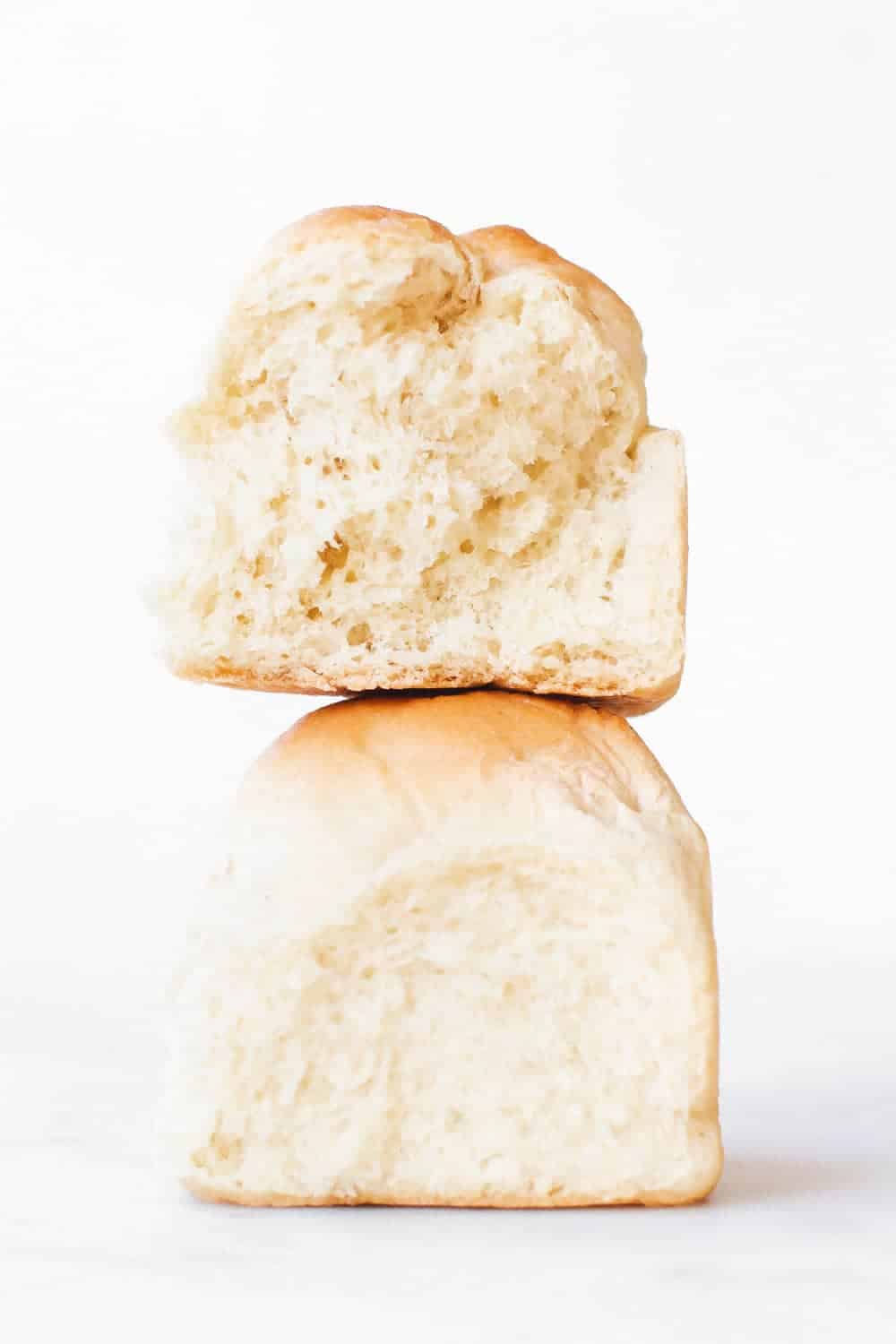 Brush the finished dinner rolls with melted butter if you like. Who wouldn't want a bit of extra melted butter on a fresh-from-the-oven dinner roll?
Don't be scared by baking with yeast. Give this Go-To Dough recipe a try and whip up a batch of Beginner's Frosted Cinnamon Rolls and Go-To Dough Dinner Rolls with the resulting dough. Your family will be impressed and I can guarantee you'll want to come back to this dough again and again.