Easy Pizza Pockets come together in a snap and are totally delicious. Fill them up with your favorite pizza toppings for the perfect game day snack!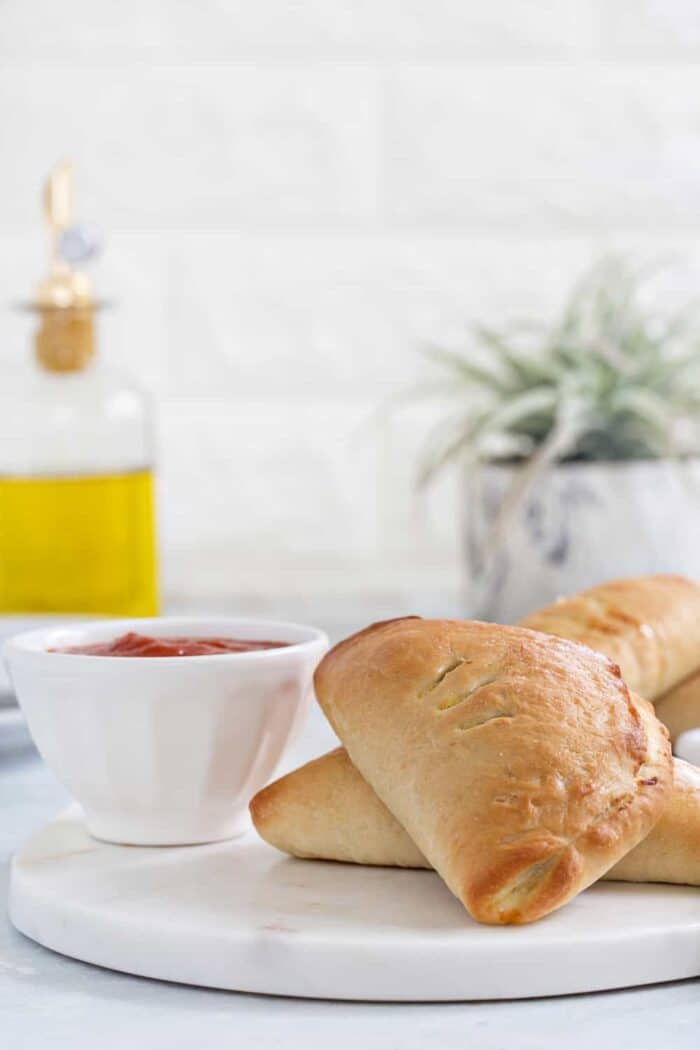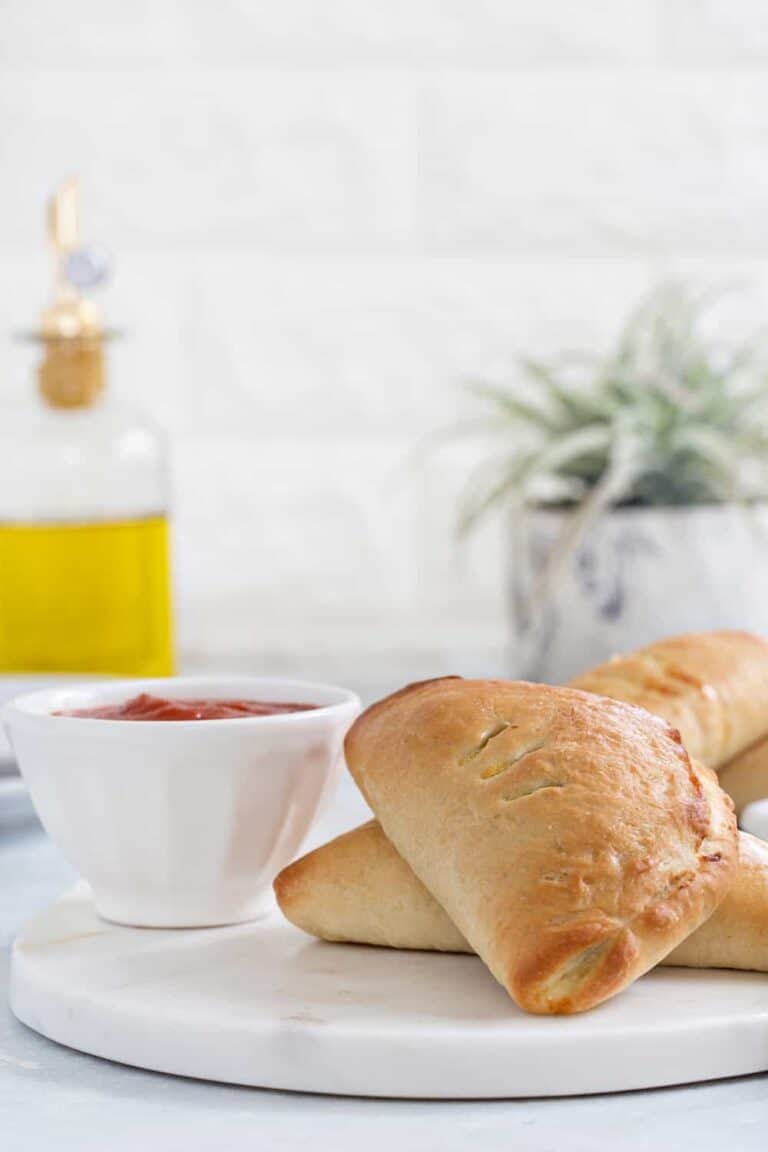 I'm going to be honest with you here, I have no interest in football. Like zero.
All I know is that the Browns went 0-16 and someone organized a Perfect Season Parade in the city. 🙄
I also know that my husband has been shouting things at the television and I don't even bother questioning what all the ruckus is about (yes, I'm 80 and use the word ruckus on the regular) because quite frankly, I just don't care.
Now, game day grub? That's where this girl shines. Because pizza and dips.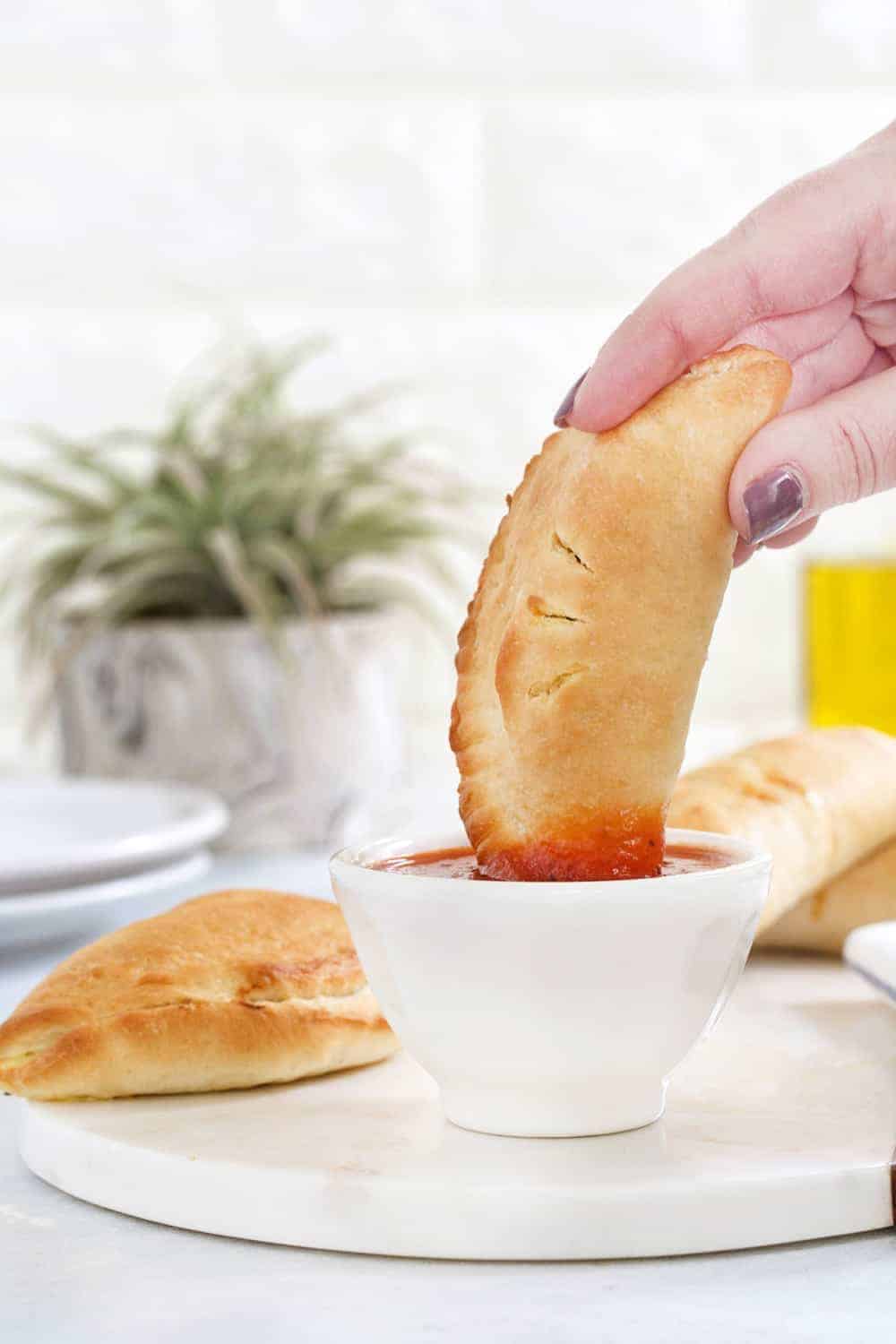 Although I'm no stranger to take-out on game nights, I also love to put together spreads of simple party food that people can snack on all night long.
From Easy Crockpot Pulled Pork and Jalapeño Popper Dip to Cinnamon Sugar Soft Pretzel Bites and Chocolate Bourbon Pecan Bars, I've got the big game menu on lockdown.
But this year, instead of ordering pizza from our favorite local spot, we're going to have ourselves a little pizza making bar so everyone can create their very own easy pizza pockets.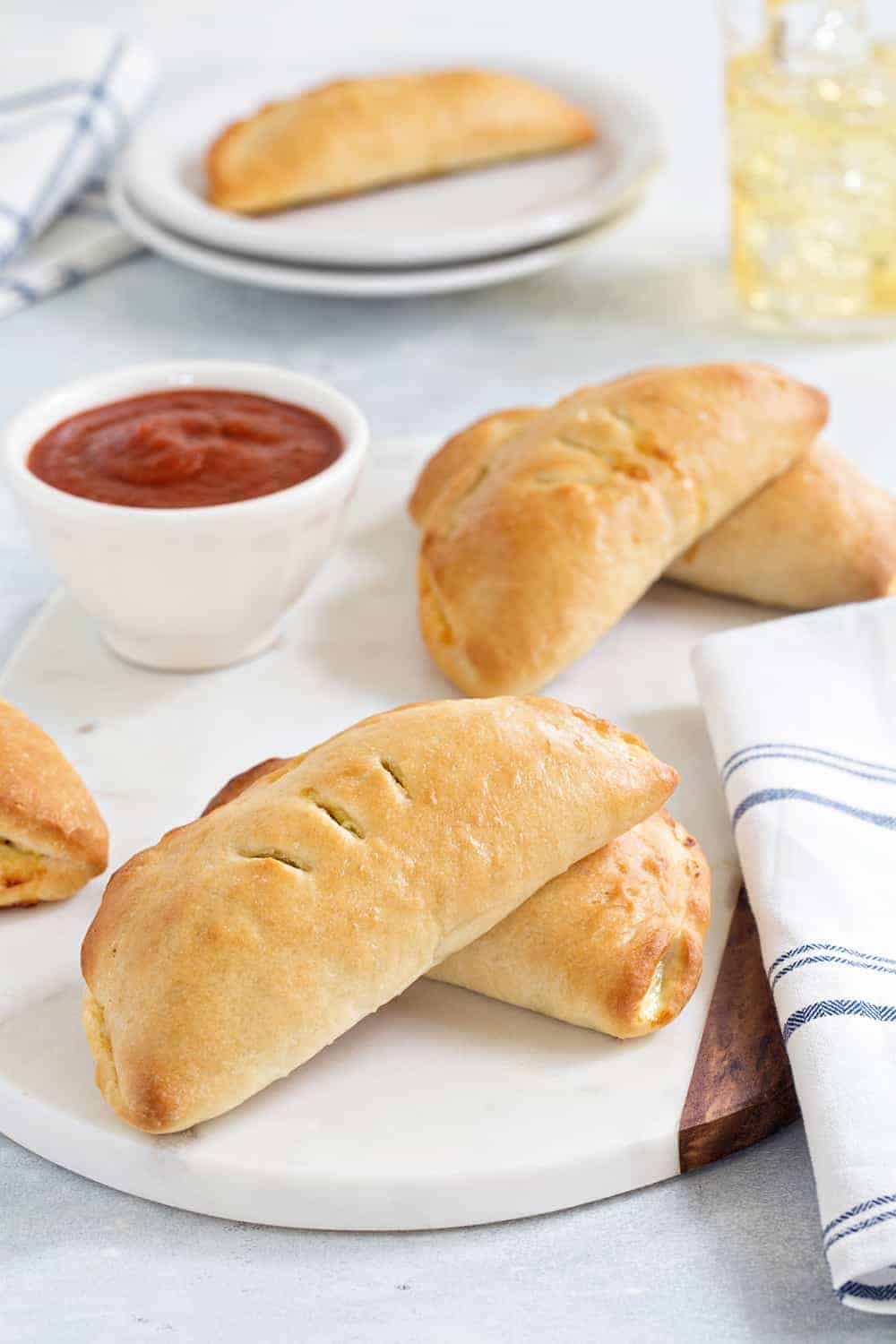 We're a calzone loving family, but we can never agree on the fillings. Some of us love traditional items like pepperoni and cheese (raises hand), while others favor veggies, or all the meats.
Then there's my dad who doesn't like ricotta cheese. How that's possible, I'm not even sure.
Easy pizza pockets for the win!
Everyone can customize their own and my dad doesn't have to spend any time trying to meticulously scrape the ricotta off of his pepperonis.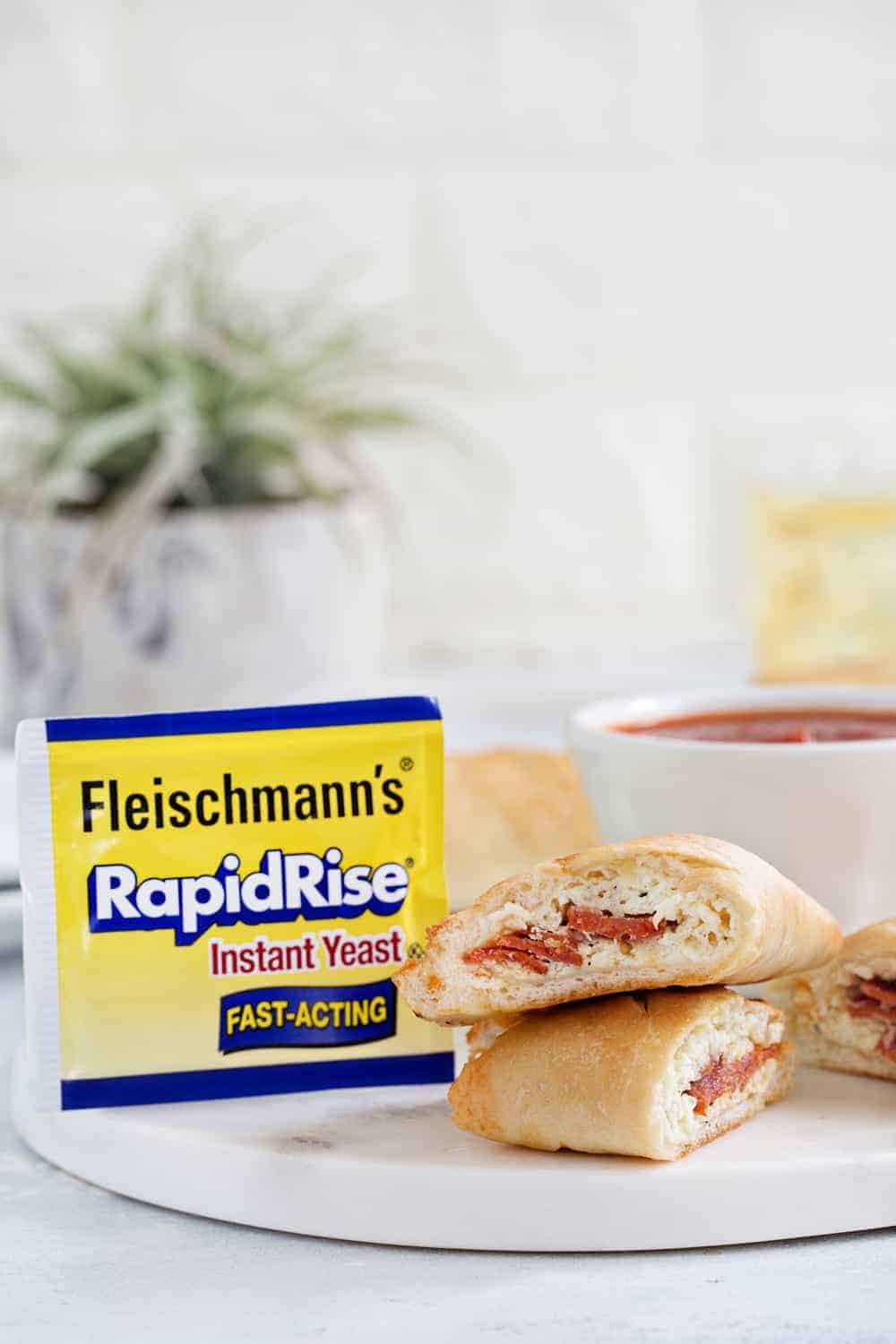 The thing I love about this recipe is that dough calls Fleischmann's® RapidRise™ Yeast, so there's not a lot of rise time if you want to make these on the fly.
However, if you want to make the dough ahead of time, you can totally do that too. Just make the dough according to the recipe, cover it loosely, and pop it into the refrigerator for up to 24 hours.
Come back to it when you're ready to whip up your easy pizza pockets and finish up the recipe. Easy peasy!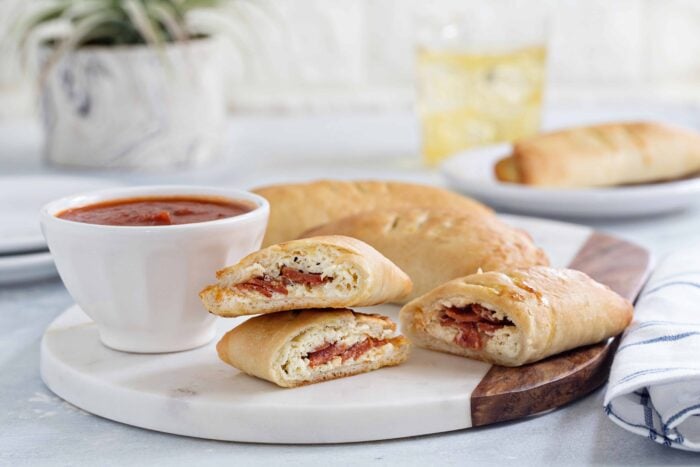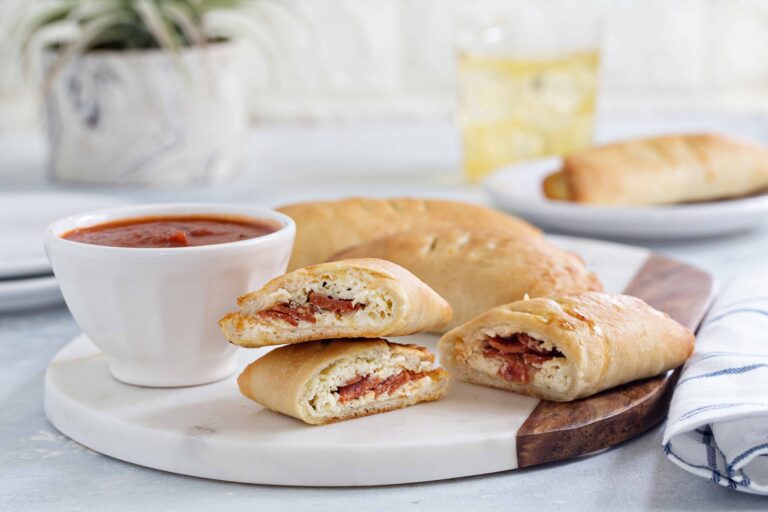 If you're feeling fancy, go for fillings like prosciutto and basil. Or keep it simple with ham and pineapple or mushroom.
Are you Team Pineapple? It's a big bone of contention in our household, and I'd love to know how you feel about it.
Does it work as a Pizza Pocket filling, or not?