Cinnamon Sugar Soft Pretzel Bites are so easy to make at home. Serve them up with a sweet cream cheese icing for the ultimate game day snack!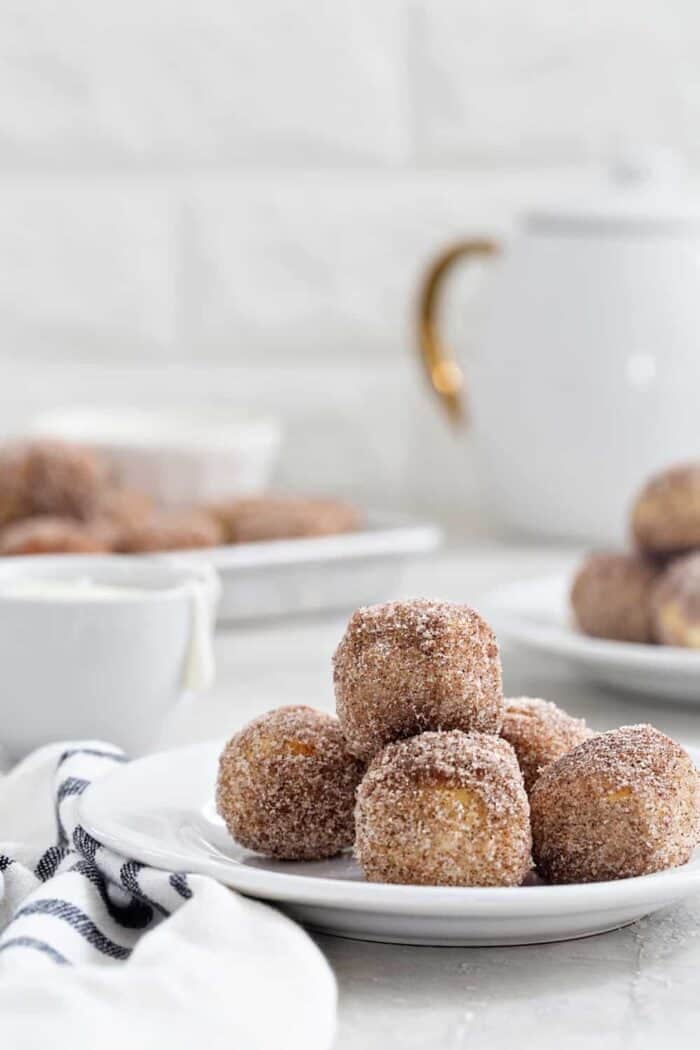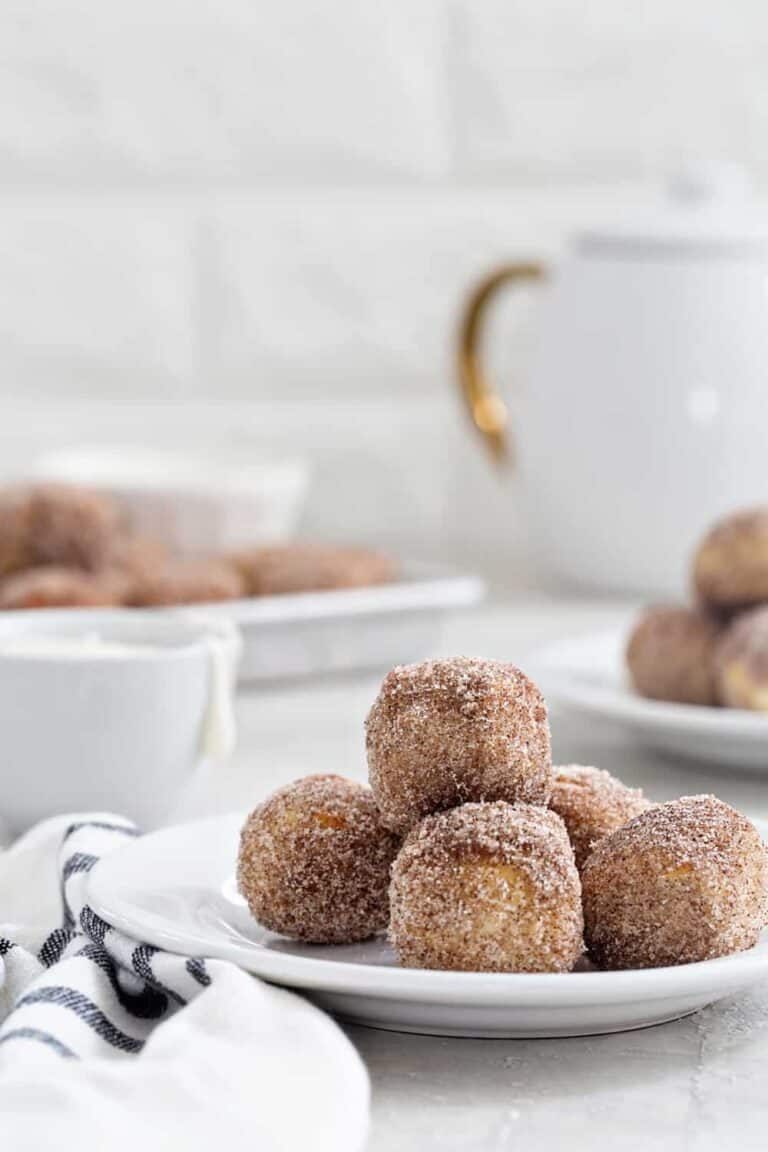 Hello there, 2018!
I hope you all had an amazing holiday season full of friends, family, relaxation and of course – food.
It's been a minute since I've last posted here on My Baking Addiction and I totally miss you guys!
I had originally planned on taking a week or so off after the holidays to get my life organized, and I had big plans! Complete with new color coordinated bins and fancy labels.
However, the flu took me out for well over a week. And let me just tell you, it was no joke. I honestly don't think I've ever been that sick as an adult.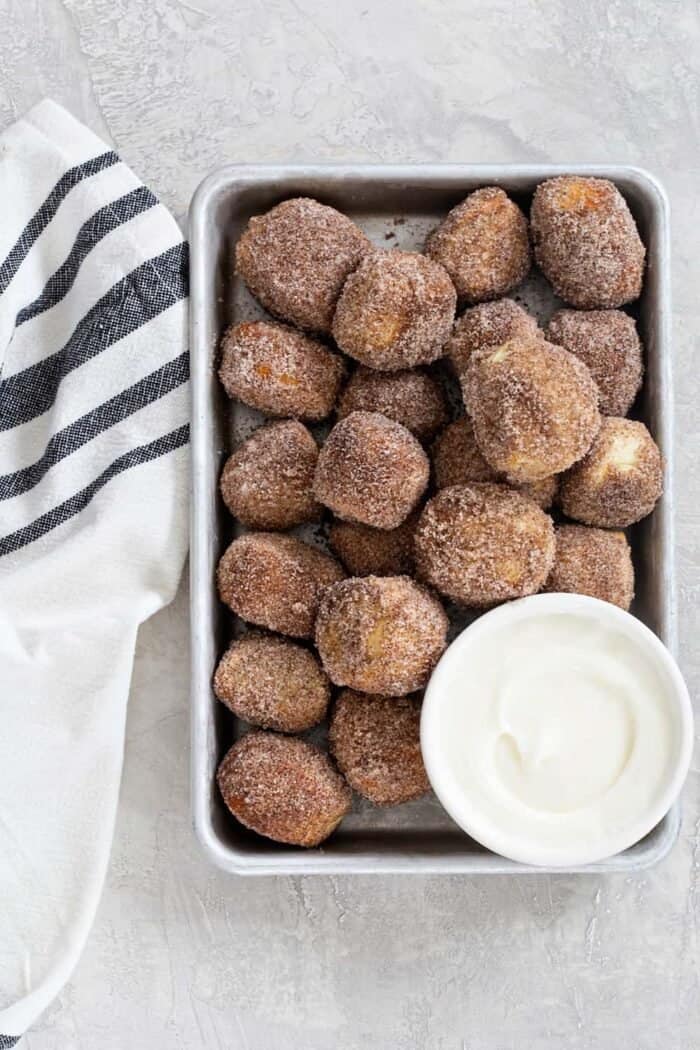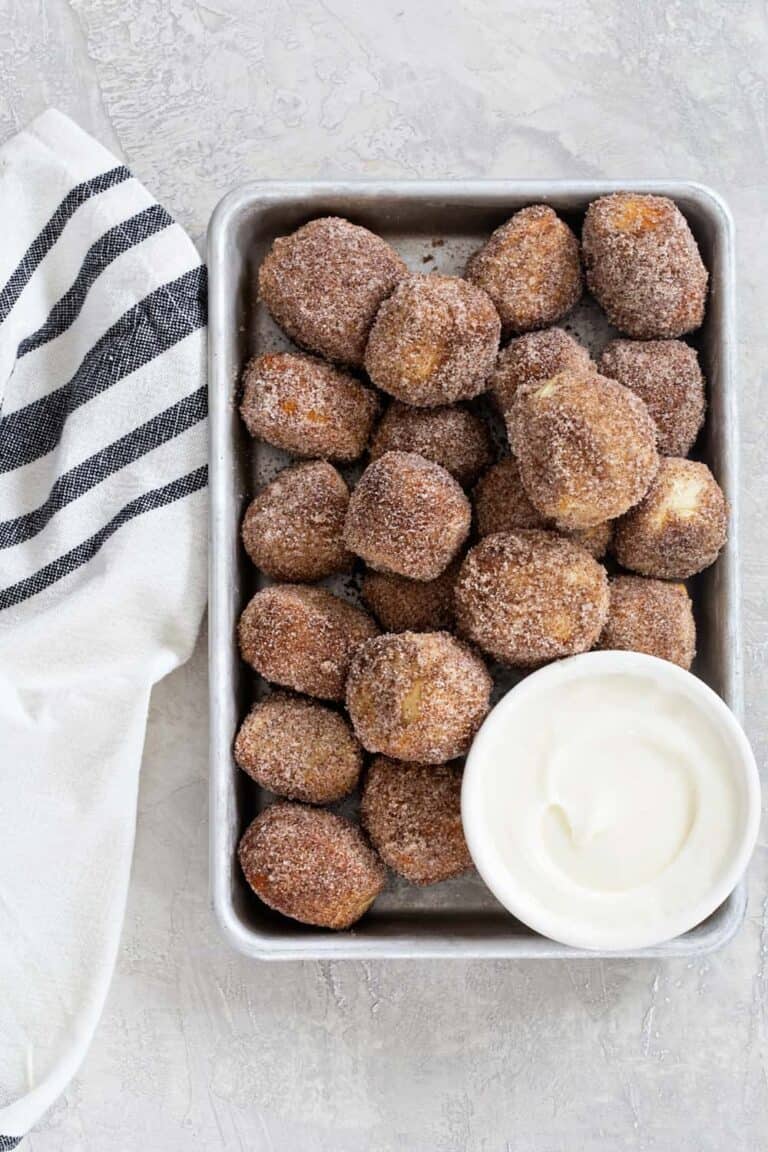 Then my little babe got it, so we've been doing lots of fever monitoring, couch snuggling and TV watching. But now that I am feeling almost back to normal, aside from a ridiculous cough, I'm going to get back to posting here on MBA starting with these Cinnamon Sugar Soft Pretzel Bites.
If you're at all like me, you live for a good mall pretzel. There's just something about a warm, fresh-out-of-the-oven soft pretzel that gives me all the feels.
However, I literally never go to the mall. So unless I'm traveling and hit up the pretzel shop at the airport, I'm pretzel-less.
While I was sick, I only wanted carby foods, so I was craving things like bagels, scones, and you guessed it – soft pretzels.
As soon as I started to feel like a human again, I decided to whip up a batch of homemade soft pretzel dough.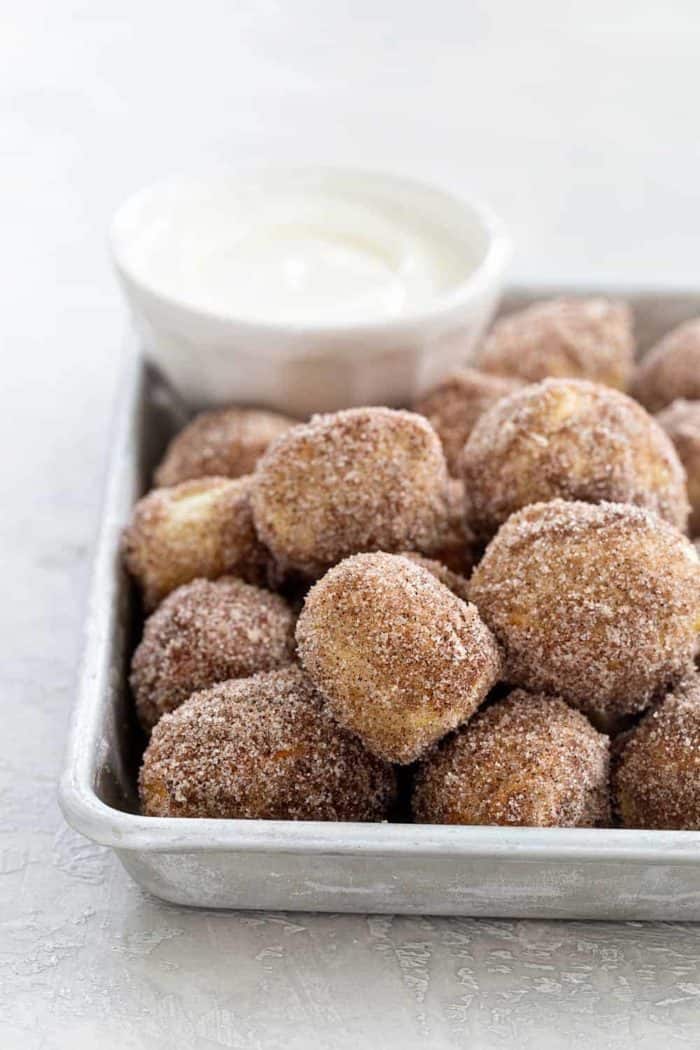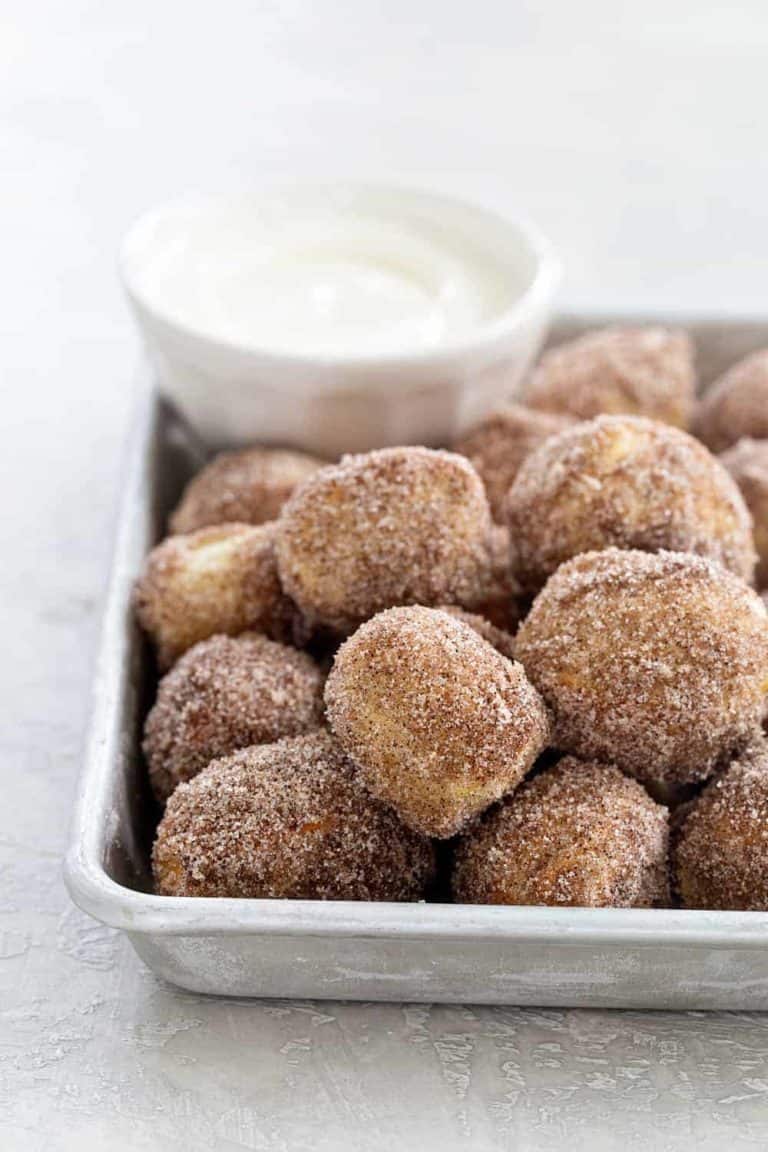 But these aren't just any soft pretzels. These little cuties are dipped in melted butter, rolled in a mixture of cinnamon and sugar, and served up with a side of sweet cream cheese dip.
You know what would also be amazing? If you subbed in my chai spice blend for the cinnamon. Gah, why didn't I think of this sooner? Hello, Chai Spice Soft Pretzel Bites, I see you in my future.
Making soft pretzels at home is actually super simple. And the great thing about this recipe is that it's perfect for beginners, which means it's a great activity for the whole family.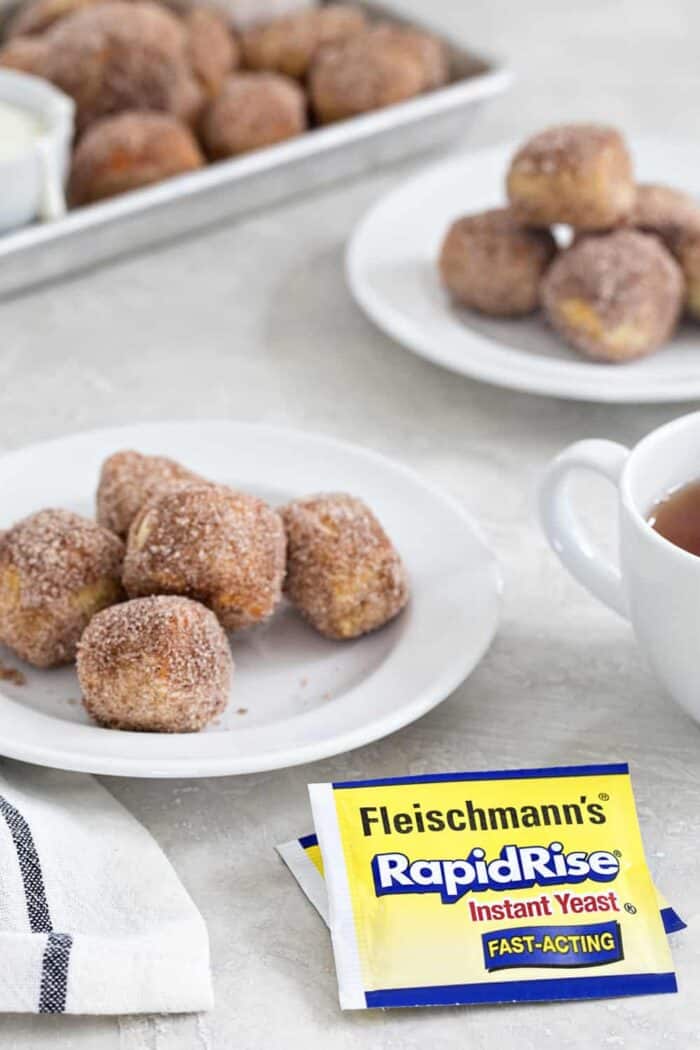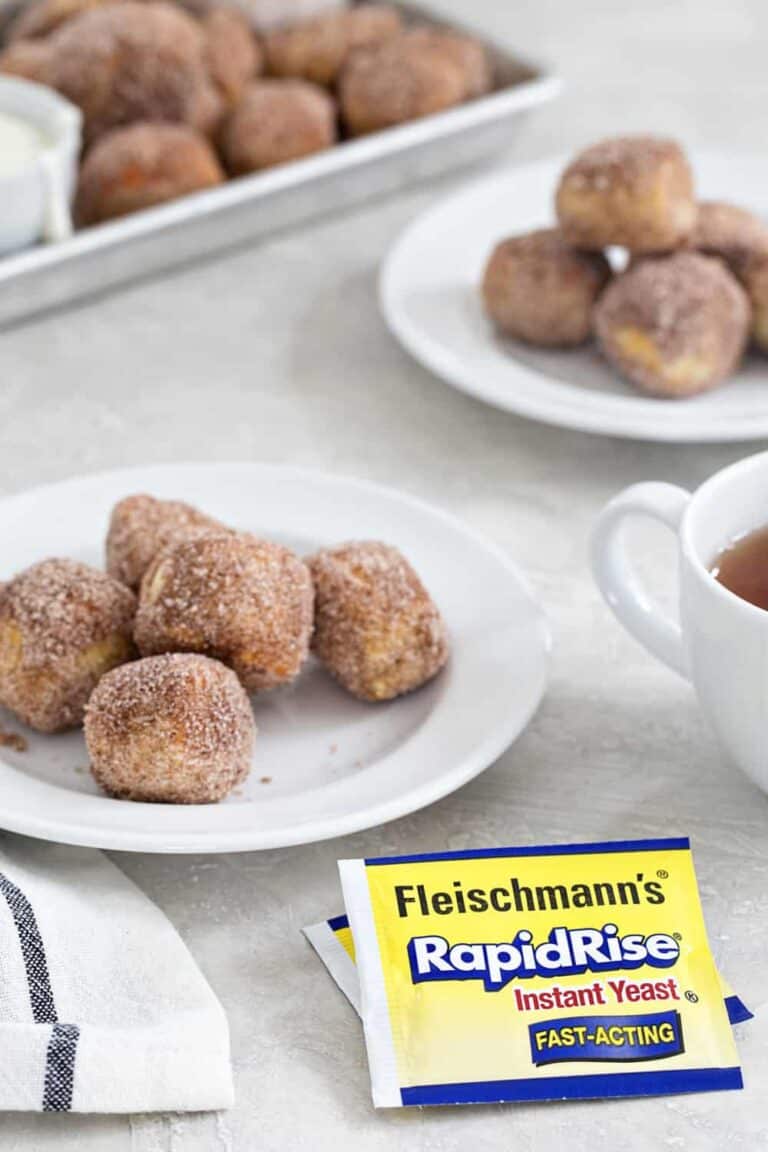 Thanks to Fleischmann's® RapidRise™ Yeast, there's not a lot of rise time which means you'll be enjoying these Cinnamon Sugar Soft Pretzel Bites in less than an hour from start to finish!
I've worked with Fleischmann's® for years because in my opinion, it's the best and most reliable yeast on the market. Whether I'm whipping up Overnight Chai Spice Sweet Rolls, Garlic and Herb Beer Bread Rolls, or homemade soft pretzels, Fleischmann's® Yeast gives me perfect results every single time.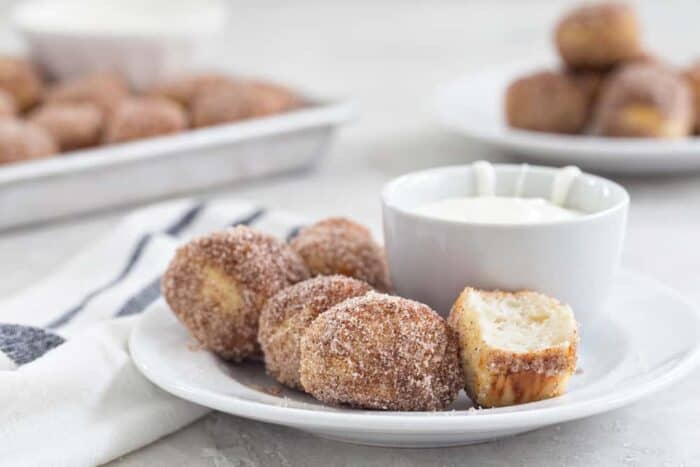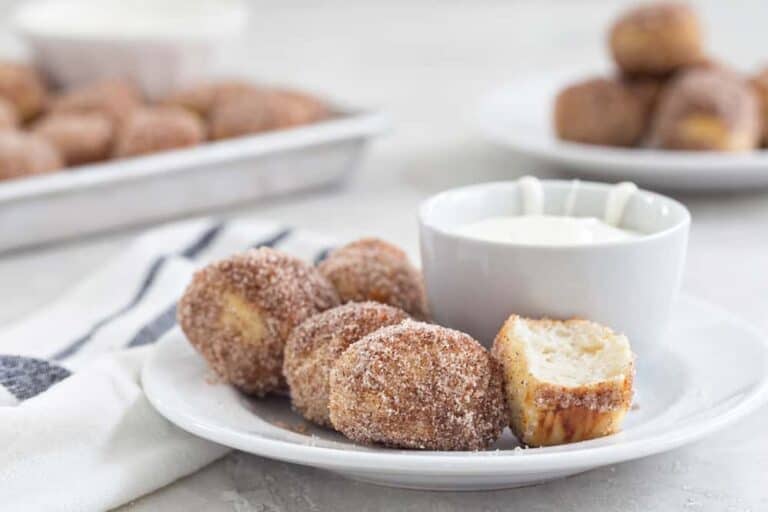 A lot of homemade soft pretzel recipes require you to boil the dough for about 20 seconds in a mixture of water and baking soda to achieve a nice brown, shiny exterior. However, I don't find that step to be necessary here, but I might delve into this topic further in an upcoming recipe.
In the meantime, Elle and I are indulging in these sweet pretzel bites while we play some ABC Mouse and do some coloring while snuggled up together on the couch.
It stinks that she's sick, but I'll let you in on a Mama-secret. I'm also really enjoying the snuggles. And the pretzels. But the snuggles are top notch.
Looking for more recipes using Fleischmann's®? Be sure to check out these Blueberry Walnut Muffins and this Taco Pizza Pie!