Garlic and Herb Beer Bread Rolls are light and delicious. They're perfect as a side to any meal, but go especially well with turkey and stuffing!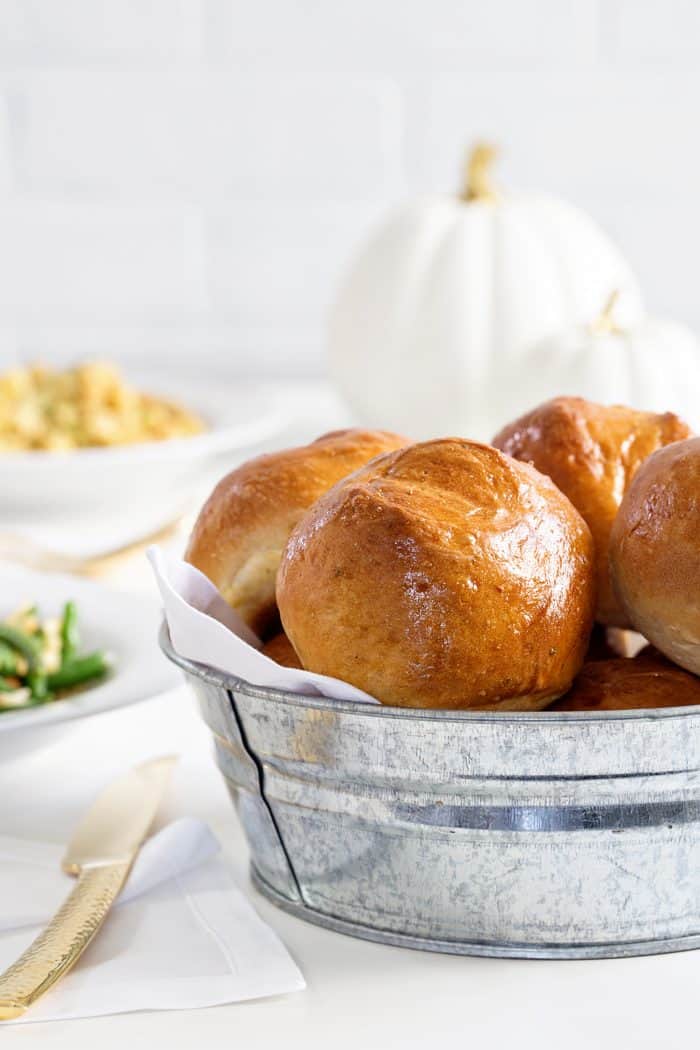 It's no secret that Thanksgiving is one of my favorite days of the year. This year we're hosting about 15 people for dinner and a few more for dessert, so it's crunch time over here.
If you happened to catch my post for Chocolate Bourbon Pecan Bars, you already know that I am a bit of a control freak when it comes to our Thanksgiving dinner.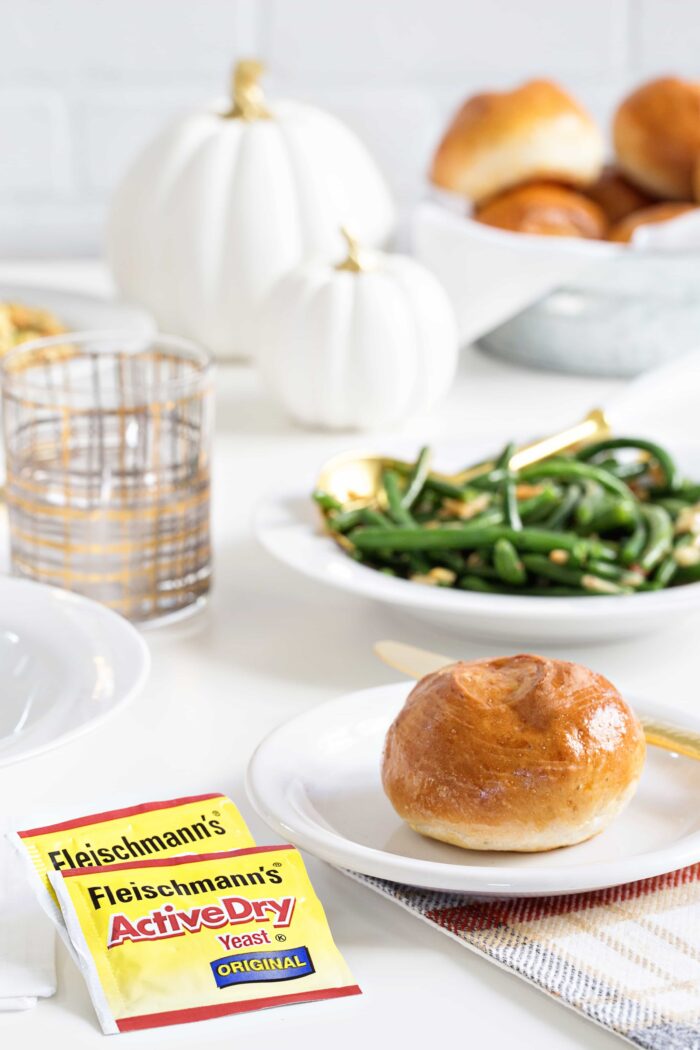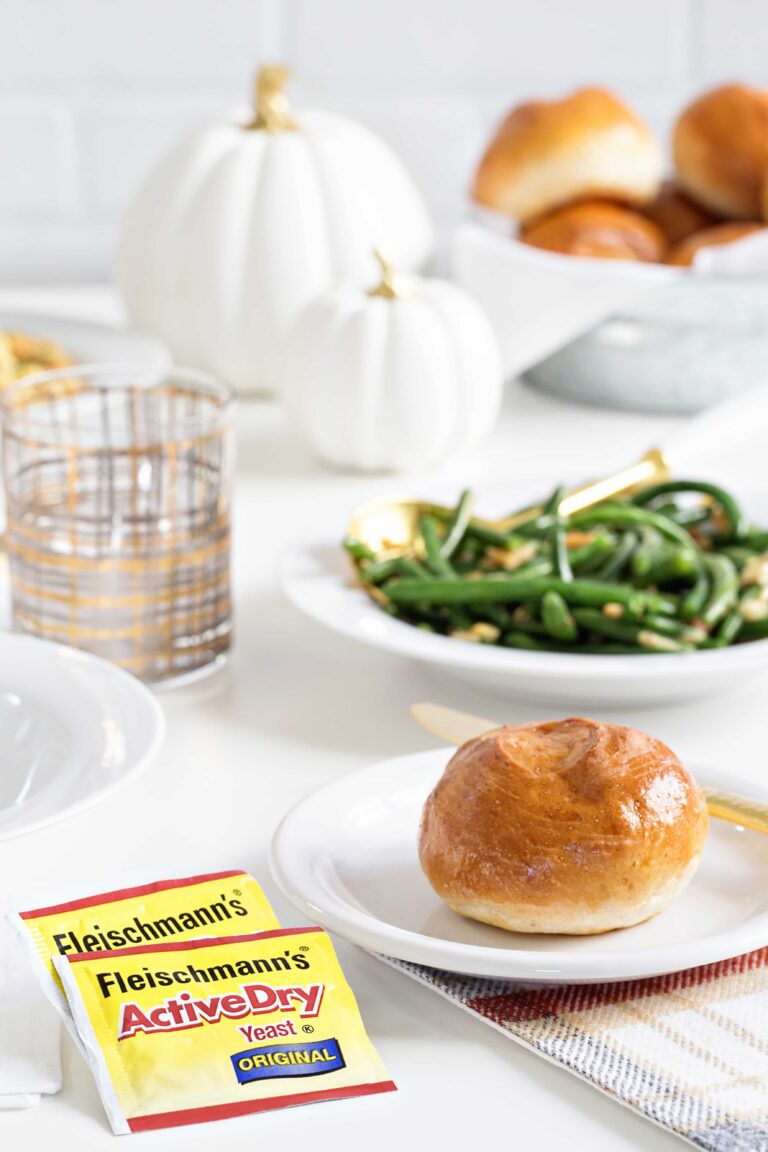 And although I have quite the cooking and baking list ahead of me in the coming days, I can prep a lot of it ahead of time. Which definitely reduces the stress level just a bit.
I am one of those people that keeps track of what I make for Thanksgiving dinner every year, and even have a schedule planned for each day starting the Monday before the big day.
There are the obvious recipes that show up every year like mashed potatoes, stuffing (yes, we call it stuffing even though we cook it outside of the bird), and sweet potato casserole, but I also love adding in new recipes like sweet corn casserole, glazed carrots, and different types of dinner rolls.
Because what's Thanksgiving dinner without rolls slathered in butter to sop up all the delicious gravy?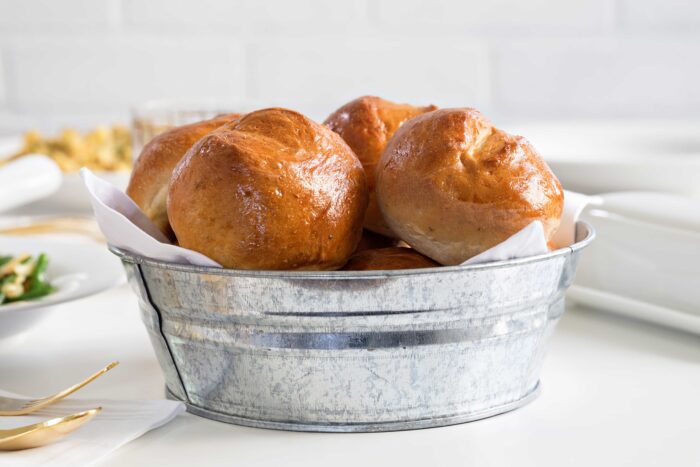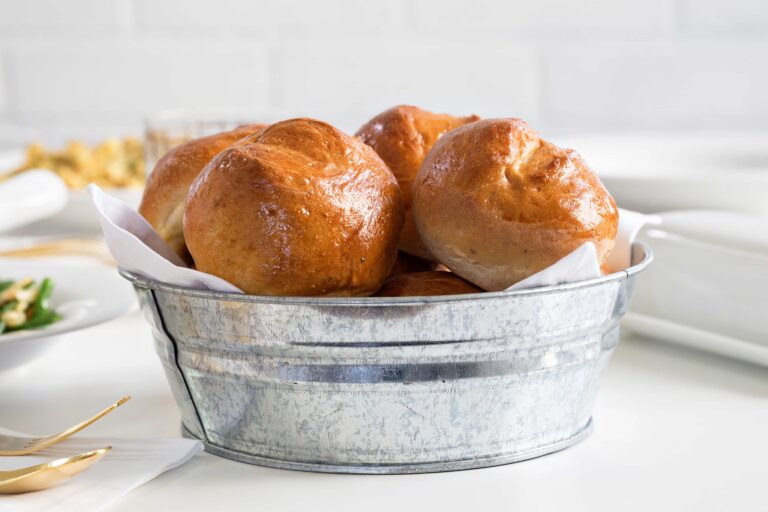 I know homemade bread and rolls might be a bit intimidating to some of you, but I promise you'll have success with any of these recipes. All you need is a little patience and Fleischmann's® Yeast. It provides the best rise, and your rolls and bread will be pillowy soft and light.
You may not think of homemade rolls as something you can make in advance, but you totally can! Simply get your dough made according to recipe directions. Cover the dough loosely and refrigerate. Come back to it within 24 hours, remove it from the fridge and resume rising.
From Potato Rolls and simple Brown and Serve Rolls to these Garlic and Herb Beer Bread Rolls, homemade rolls are a must for Thanksgiving.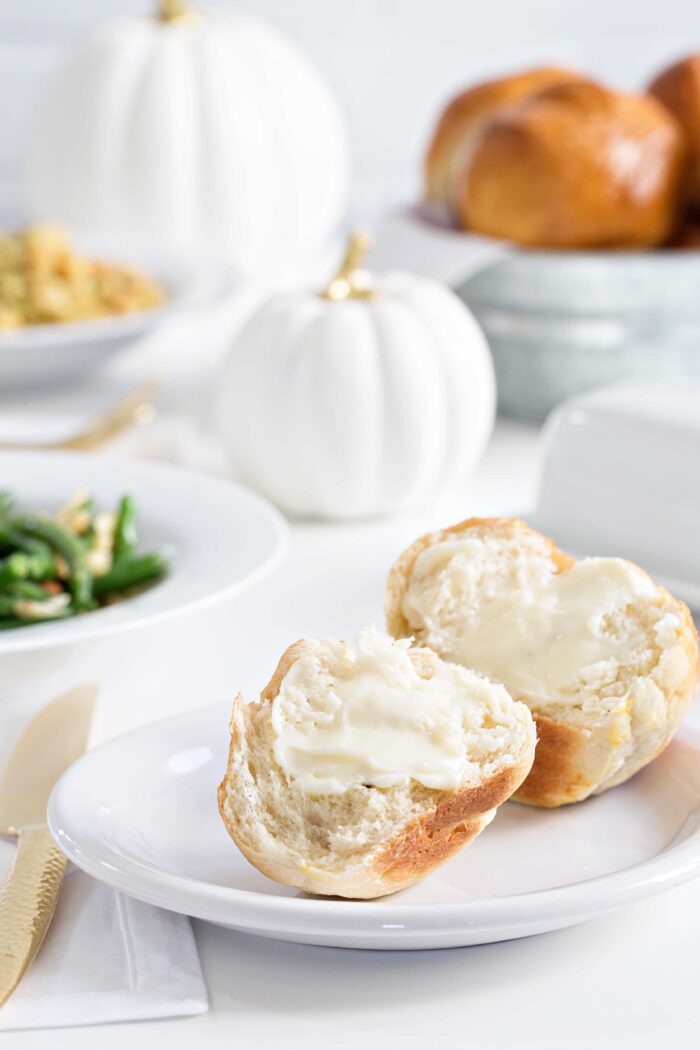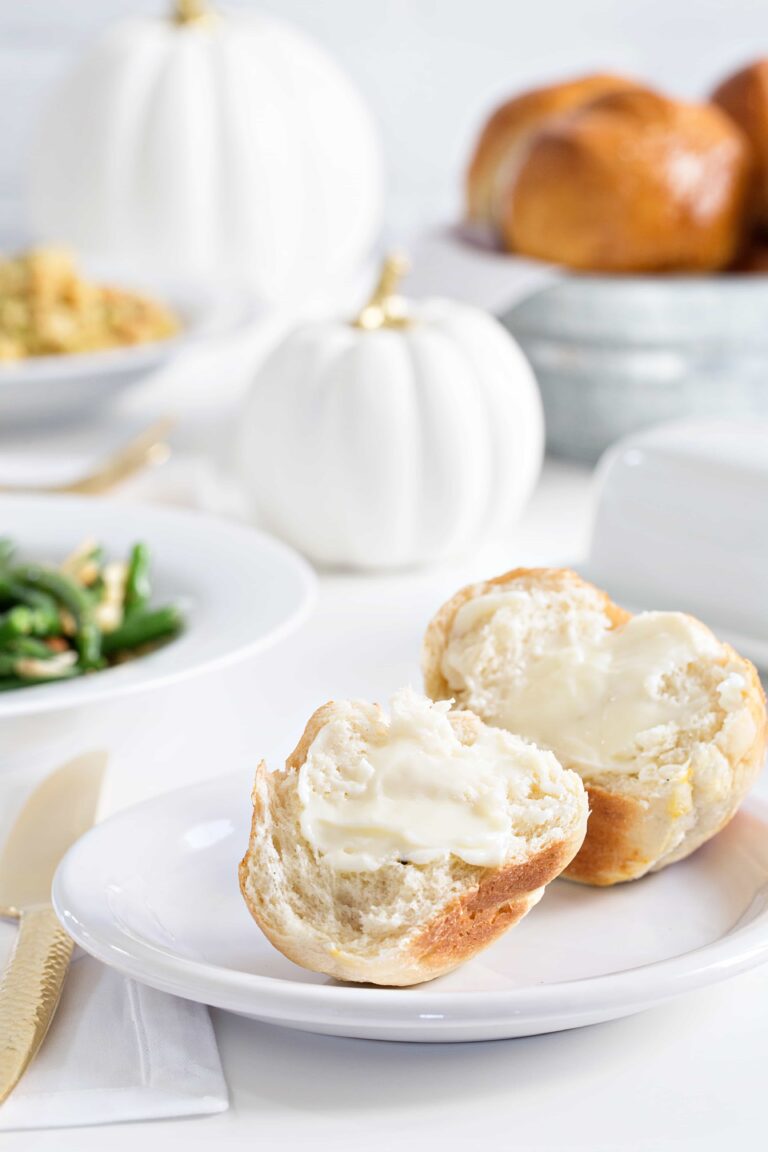 These Garlic and Herb Bread Rolls are loaded with flavor thanks to the beer, Italian seasoning, and garlic powder. An egg wash gives them a gorgeous, glistening appearance that makes them worthy of any Thanksgiving feast.
Even if you don't like beer as a beverage (*raises hand*), I ask that you try baking with it at least once. The flavor beer can impart to your baked goods is pretty magnificent.
Because the dough gets hot enough, all the actual alcohol content bakes out, but it leaves you with fantastic, deep flavors that you just can't get without it.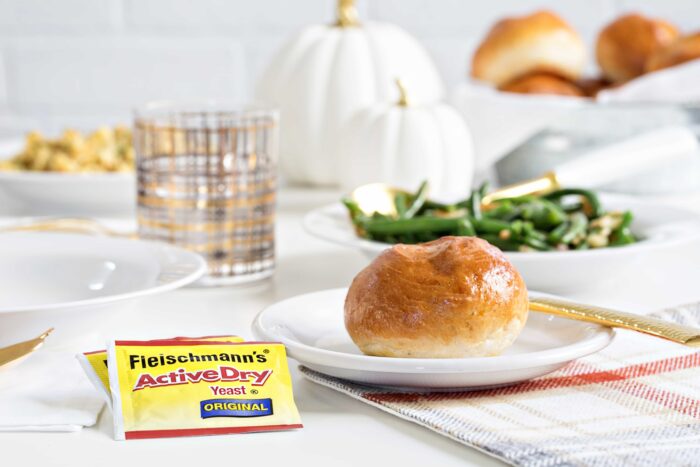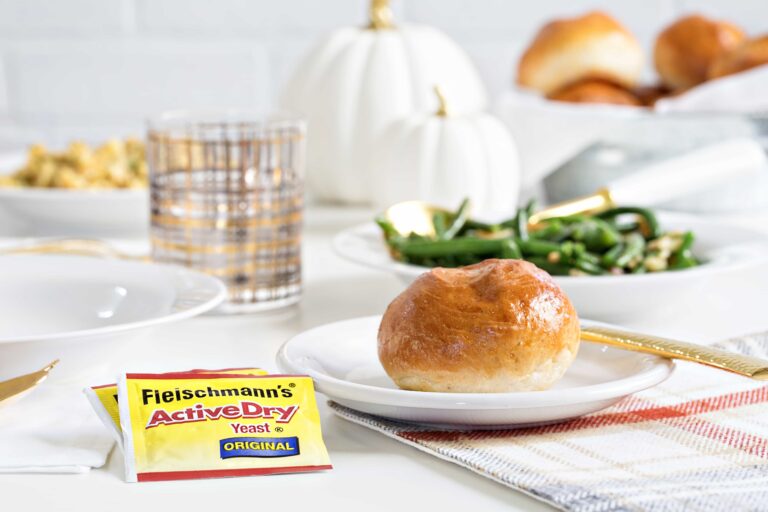 After making these Garlic and Herb Beer Bread Rolls, we've been noshing on leftover rolls as lunchtime sliders – perfect with ham, turkey, and cheese. So make a double batch. You'll want more of these babies for leftover sandwiches, piled high with turkey, stuffing, and a little bit of cranberry sauce.
We can't be the only ones that think "leftover sandwiches" are sometimes even better than the actual meal, right? Football on the television, a toasty fire, and a few of these on a plate. Sounds like pure bliss to me.
For more delicious recipes using Fleischmann's® Yeast, be sure to check out this Garlic Parmesan Pull-Apart Bread and these Overnight Toffee Cinnamon Rolls!