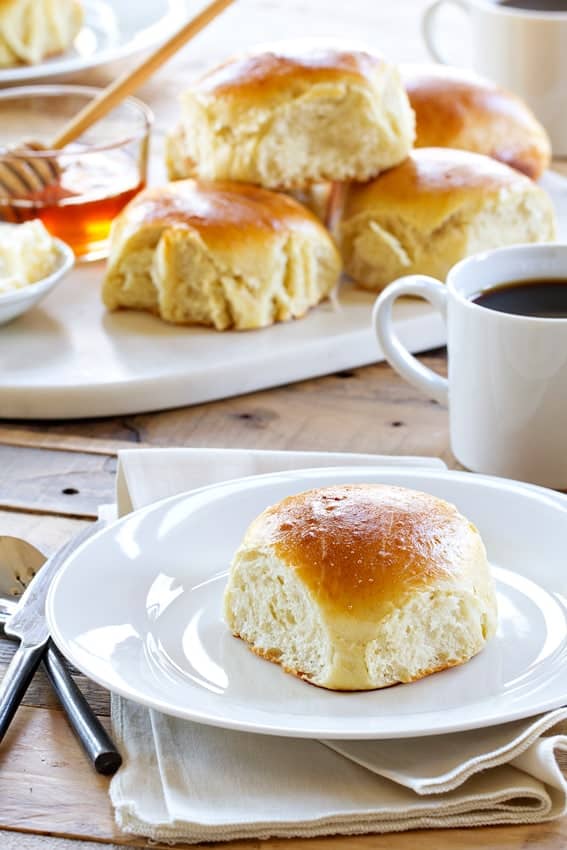 Potato Rolls are soft, delicious and the perfect bread pairing for your Thanksgiving dinner. A touch of honey gives them a delightful hint of sweetness.
This is a sponsored post on behalf of Fleischmann's® Yeast as a Bake a Little Extra Blog Ambassador. Thank you for continuing to support the brands that make My Baking Addiction possible.
Can you even believe that Thanksgiving is next week? Don't bother checking your calendar, I'm for real, it's next week.
Although I am so not prepared for the big day, I can say that I feel a little ahead of the game because I decided to preorder my fresh turkey from a delivery service. So basically, I can go ahead and check the bird off the list.
I love Thanksgiving. I mean, it's pretty much the best food holiday ever. And I'm not even talking turkey. I'm talking ALLTHECARBS.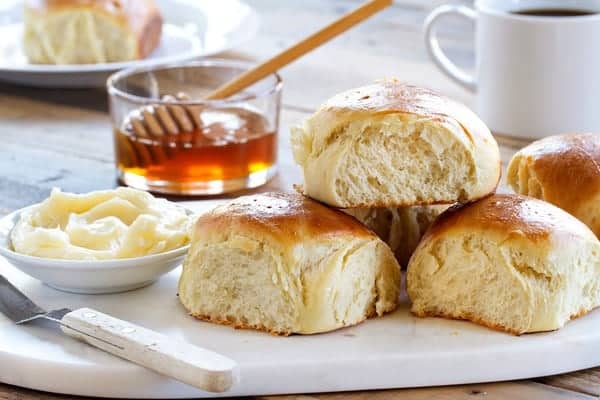 From stuffing, mashed potatoes and gravy, and sweet potato casserole to pumpkin cheesecake, pumpkin roll and every delicious dish between, Thanksgiving is my dream food day.
Since this will be our first Thanksgiving in our new home, I simply had to play hostess. And although I love going all out for certain holidays, we've decided to keep Thanksgiving pretty simple this year and have a small group of family over to share a feast.
Although I haven't crossed much off my Thanksgiving to-do list, I'm not stressing because I think I have my Thanksgiving game plan down to a science. And it always includes making things like stuffing, homemade cranberry sauce, and cranberry fluff ahead of time.
Since no Thanksgiving menu is complete without homemade dinner rolls, I had to test drive this year's recipe for potato rolls before the big day.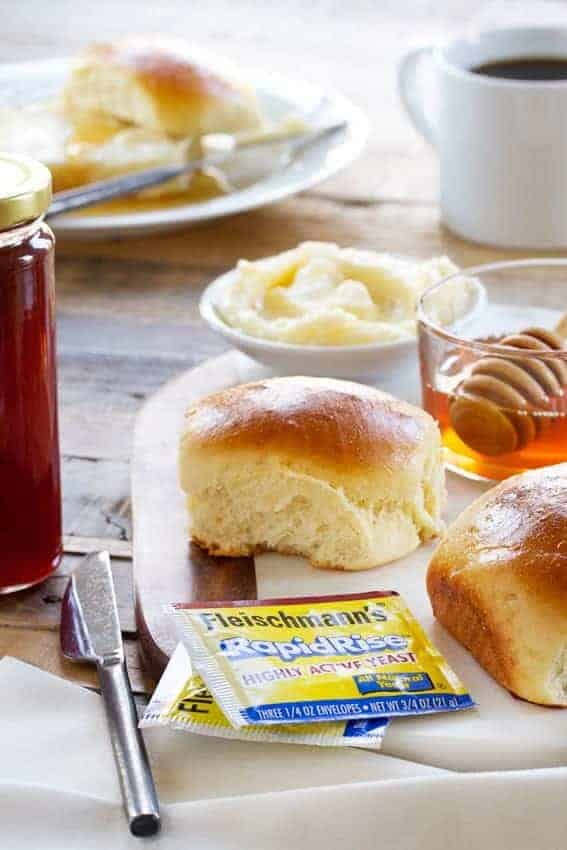 These potato rolls are soft, tender and they come together in no time thanks to Fleischmann's® RapidRise™ Yeast. You can even save time by making your dough beforehand, refrigerating it, and using it when ready.
We've been eating our test batches with pretty much every meal of the day, and at a few points in between. One of these babies slathered in cinnamon honey butter and a cup of joe? An afternoon snack fit for a Queen. We also used the leftovers as slider buns and they were perfect!
I added in a bit of honey along with the sugar, and I'm so glad I did. There's a depth of flavor in these rolls that's hard to beat.
Of course, you can purchase already made rolls for your Thanksgiving dinner, but in my opinion, there's nothing better than fresh-from-the-oven rolls. And trust me, everyone will appreciate the time you took to bake a little extra! I'm telling you, you better double the batch. Even if your crew doesn't eat them all on the big day, you'll be so glad you have extra for breakfast on Friday.