Homemade Cranberry Sauce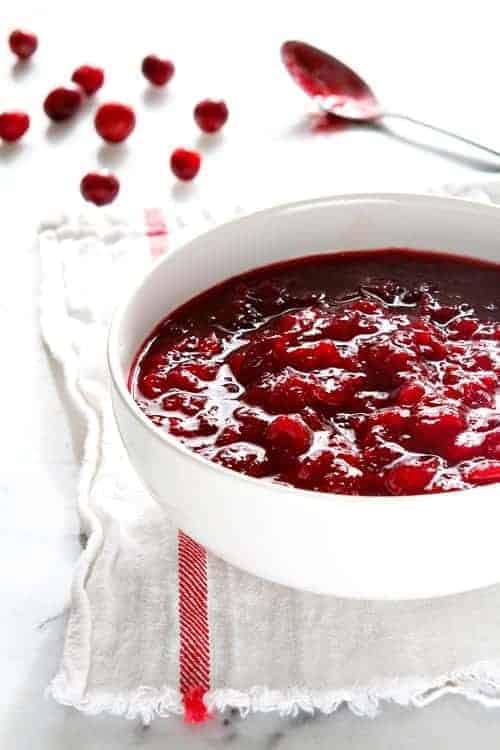 Tart, fresh cranberries combine with sugar, orange juice and a splash of Grand Marnier to create an incredibly delicious homemade cranberry sauce.
If you caught my post for Cranberry Fluff, you may remember me discussing the fact that I am a self-proclaimed turkey disliker. Not a hater, just a disliker. No matter how it's cooked – fried, brined, roasted, smoked – it's just not my fave. I'm a side dish girl through and through, but I'll definitely dabble with the bird if it's slathered in a bit of homemade cranberry sauce.
I've had this recipe for homemade cranberry sauce in draft mode since 2011. Yep, THREE Thanksgivings have come and gone since I started this post. Every year, I've forgotten to share it with you until it's just too late. Last year, I can most definitely blame being ridiculously pregnant – which was pretty much my excuse for everything in 2013. But this girl isn't pregnant, so I have no excuse this year. And since I decided to share some of my favorite side dishes with you this holiday season, I knew this homemade cranberry sauce had to be at the top of list.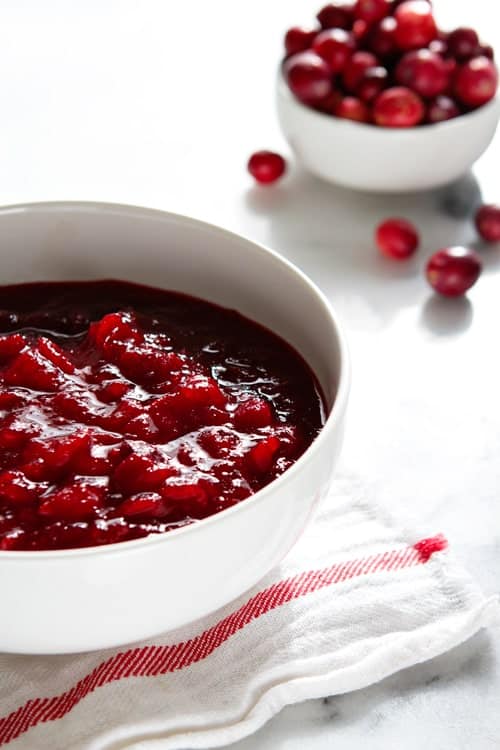 A couple of weeks ago, I was grabbing a quick bite to eat with my aunt and had a Turkey Cranberry Flatbread Sandwich from Panera Bread. It immediately brought this homemade cranberry sauce to mind. Have you tried that sandwich? It's tasty, but I can't wait to recreate it using homemade Thanksgiving leftovers because I'm fairly certain it will be amazing. At that moment I added an alert to my phone and calendar to post this recipe ASAP.
Now, I know it's ridiculously easy to pop open a can of store-bought cranberry sauce and jiggle it out onto a pretty, festive plate, but trust me, homemade cranberry sauce is almost as easy. I promise.
Not only is it super easy to make, it is incredibly delicious. Tart, fresh cranberries are cooked with brown and white sugars, freshly squeezed orange juice, a touch of spice and just a hint of Grand Marnier. The flavors blend together to create a bright spot on your Thanksgiving plate that both teases the palate and provides a little freshness from all the heavy, gravy-laden sides.
Whether you're in charge of the entire Thanksgiving spread this year or just a side dish, skip the jiggly stuff in a can. Your own boozy cranberry sauce is SO much better, and it'll be ten times better in that Thanksgiving leftover sandwich. Trust me on this one, guys.
Looking for more cranberry recipes?
Orange Cranberry Scones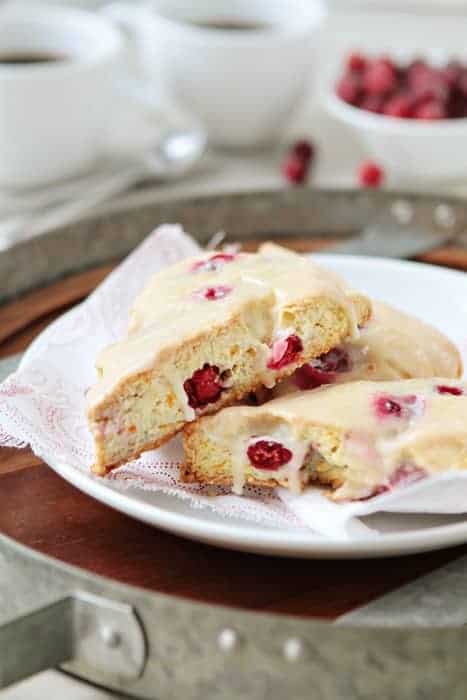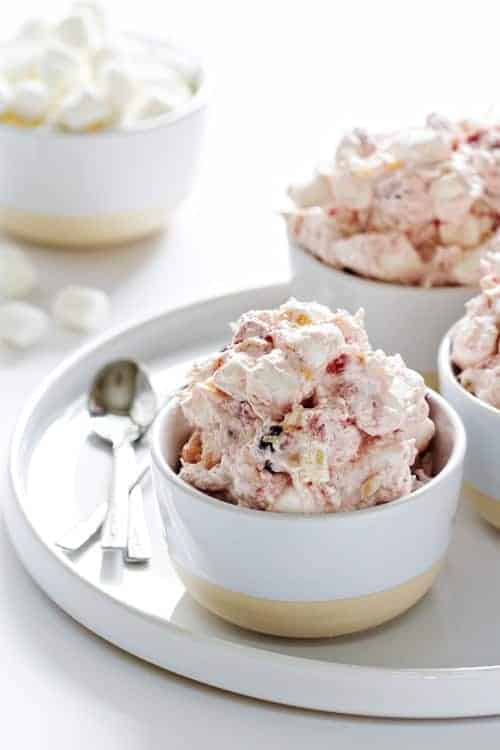 This post may contain affiliate links. We are a participant in the Amazon Services LLC Associates Program, an affiliate advertising program designed to provide a means for us to earn fees by linking to Amazon.com and affiliated sites.