These Cranberry Brie Bites are as delicious for a date night in as they are for a holiday gathering. And the best part? They're incredibly simple to make!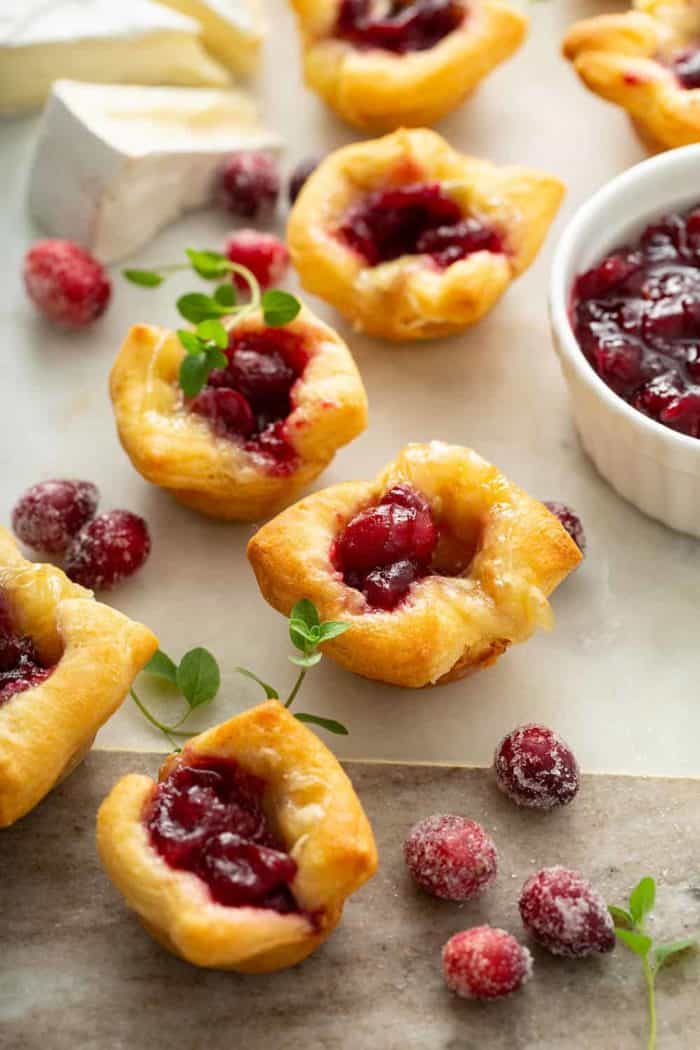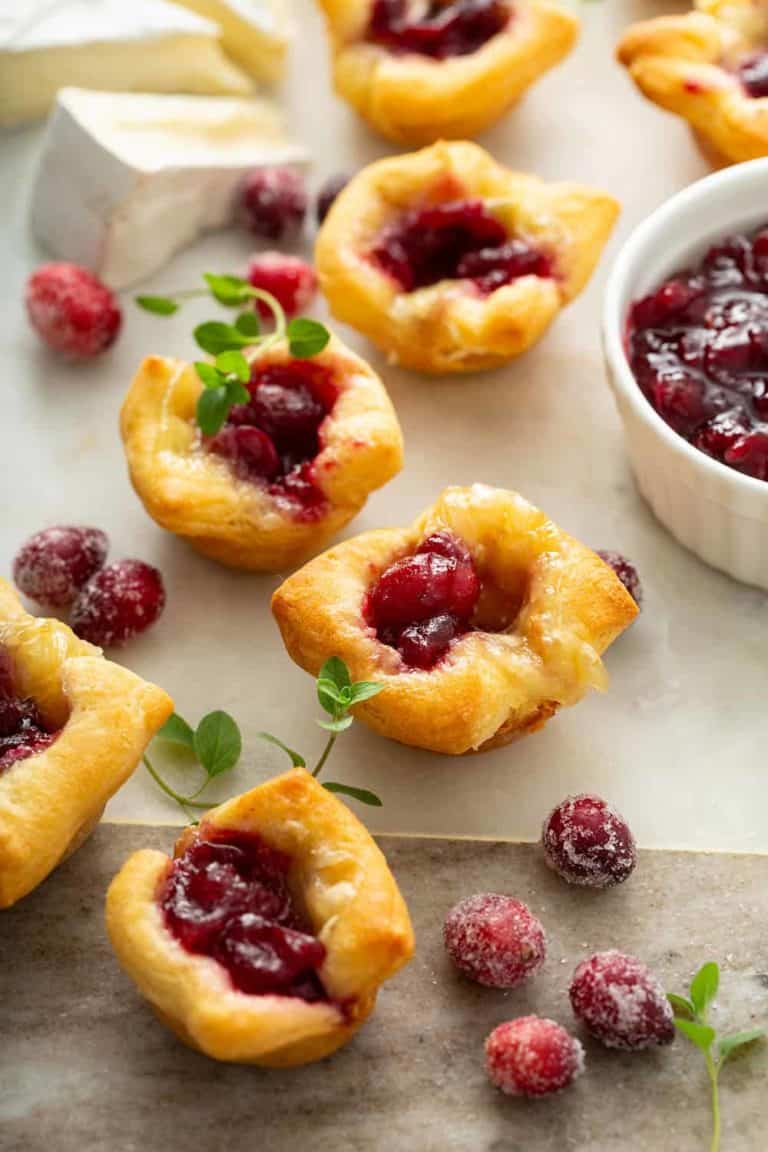 Back when I waited tables at a high-end steakhouse, I developed a pretty decent obsession with baked brie.
We served it all warm and gooey with a sugary walnut topping, fresh fruit and grilled bread.
I could seriously eat it every single day for dinner and never tire of it.
And while I still love brie, it's kind of been off my radar for a couple of years until my friend Stephie brought up these cranberry brie bites and now I'm obsessed all over again!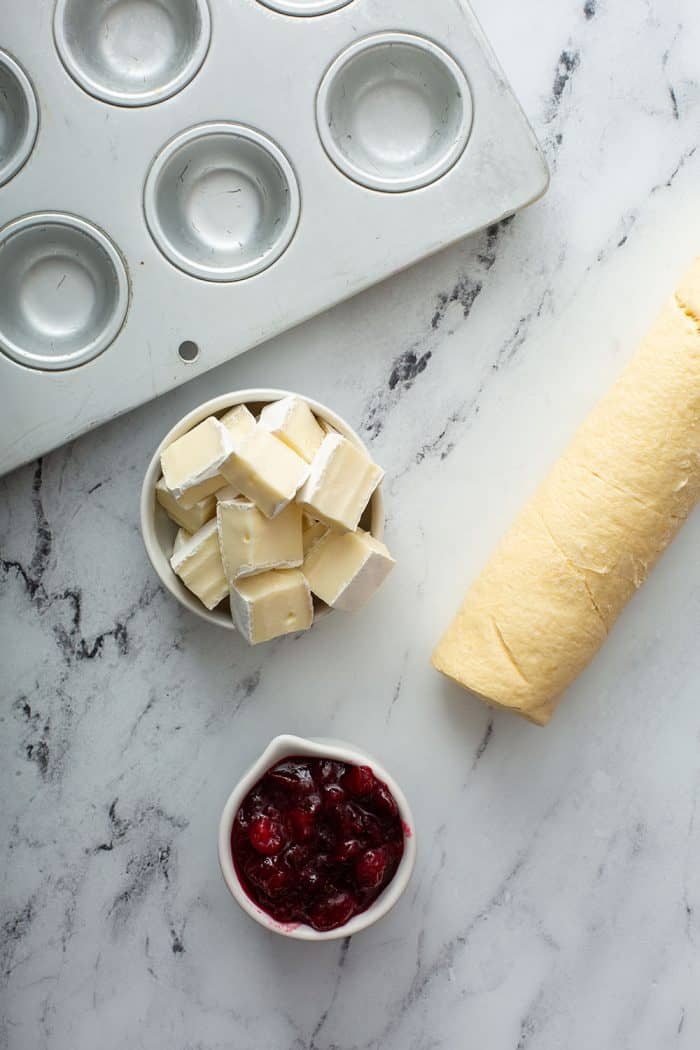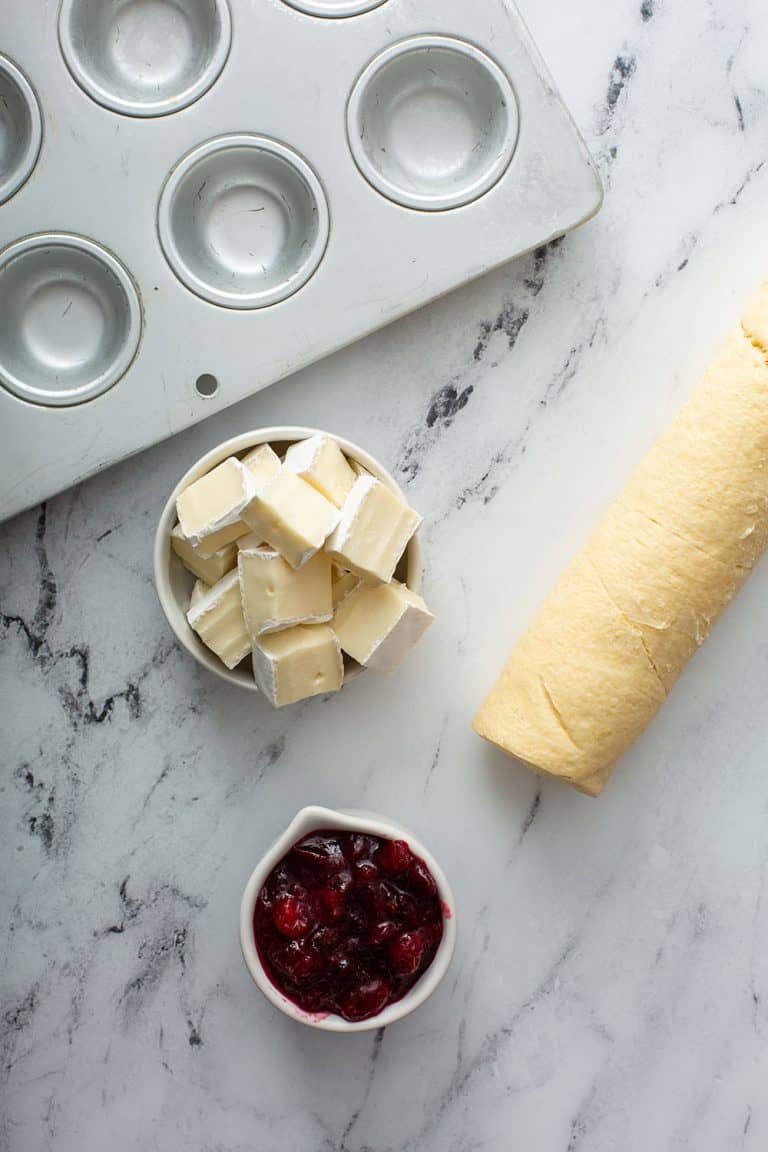 CRANBERRY BRIE BITES WITH CRESCENT ROLLS
You know when I make you guys a recipe promise, I'm going to make good on that.
I promised you ways to use up leftover Homemade Cranberry Sauce after Thanksgiving. Yesterday I gave you the easiest recipe ever with Cranberry Cream Cheese Dip.
Today I'm adding to the list of easy appetizer recipes for you to keep in your back pocket with these Cranberry Brie Bites.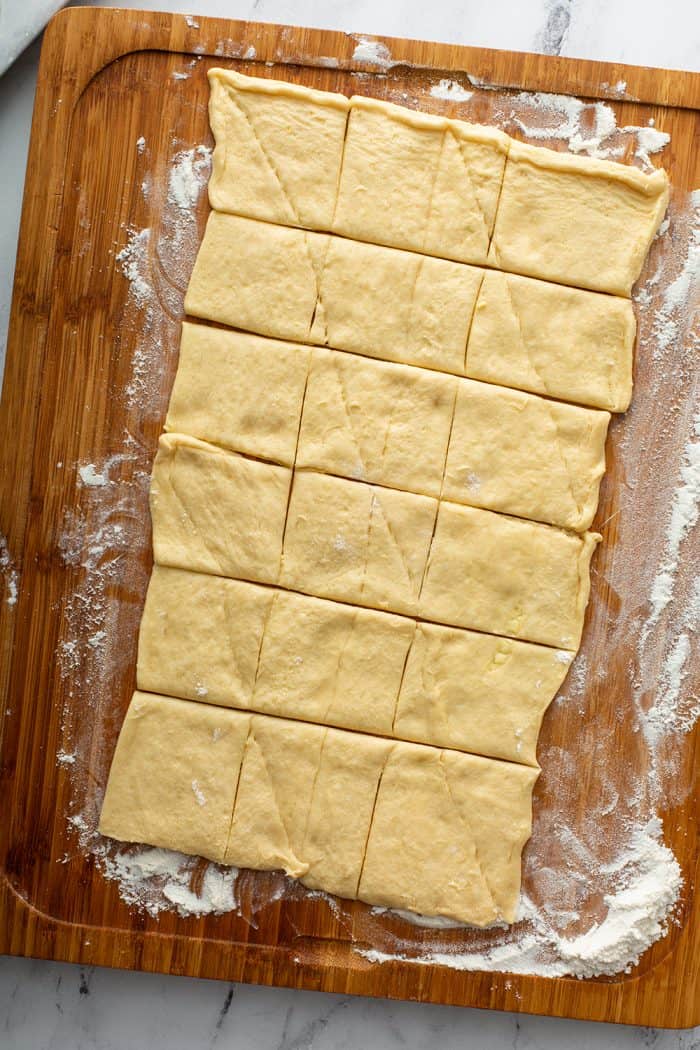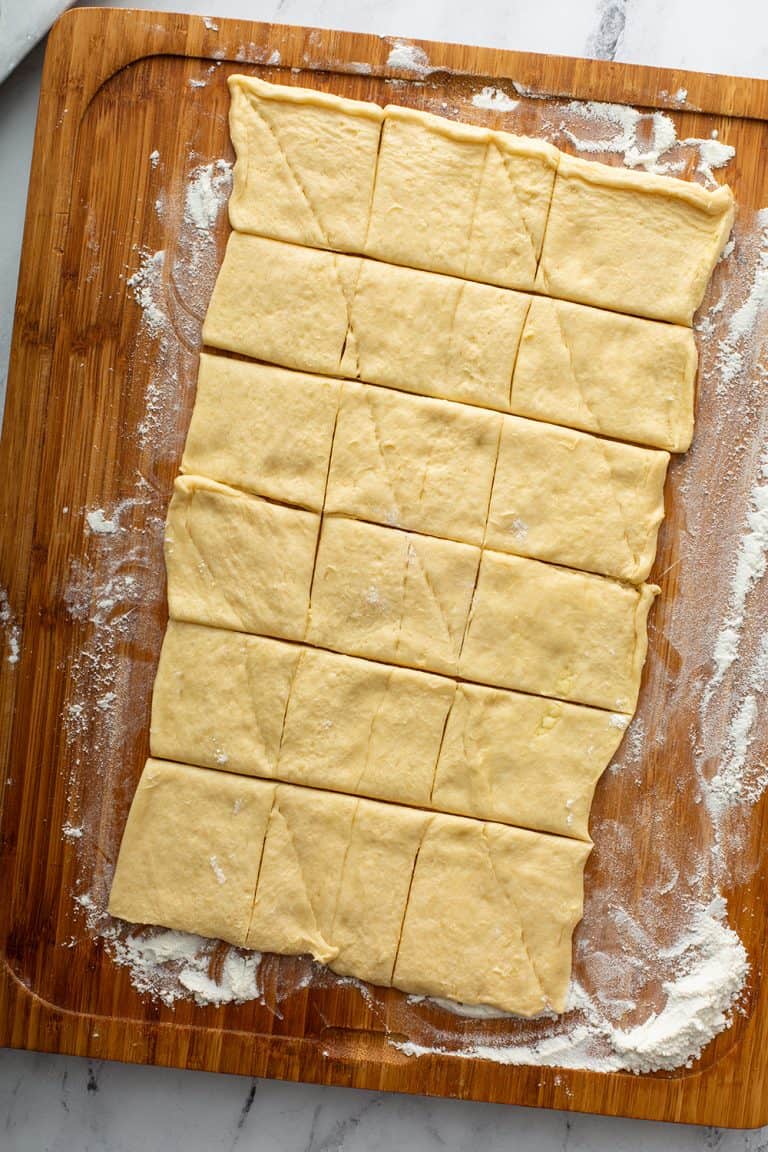 You only need a few things to make these delicious little bites:
A tube of crescent roll dough
Cubes of brie cheese
Cranberry sauce
I actually kind of love crescent rolls. Anyone else? I mean, they're great on their own (no shame), but they are also pretty great in recipes.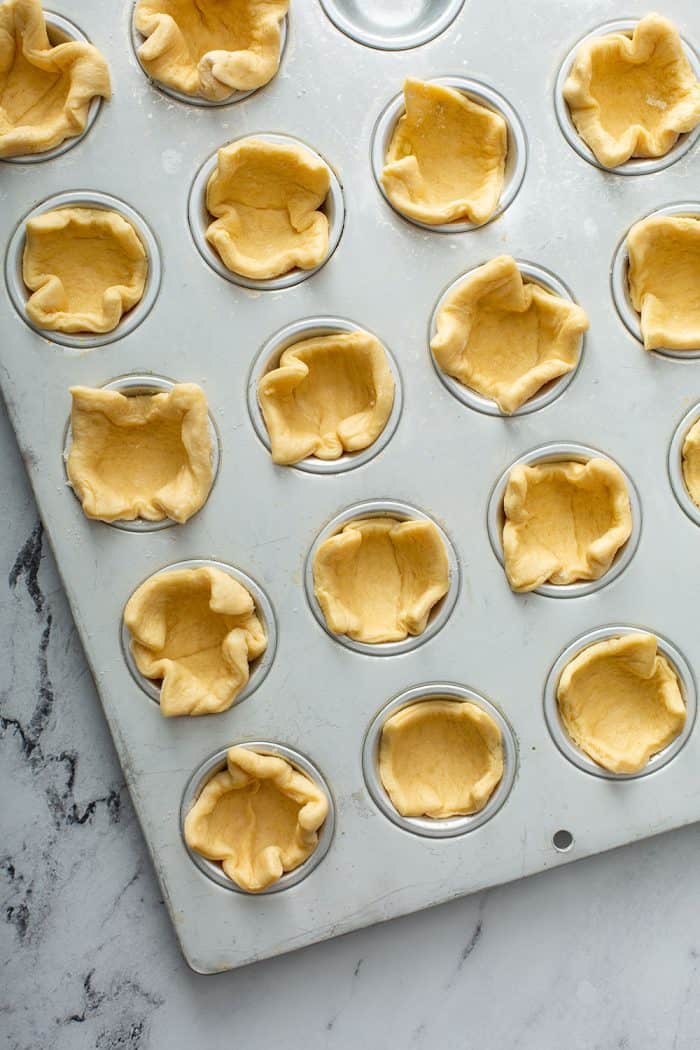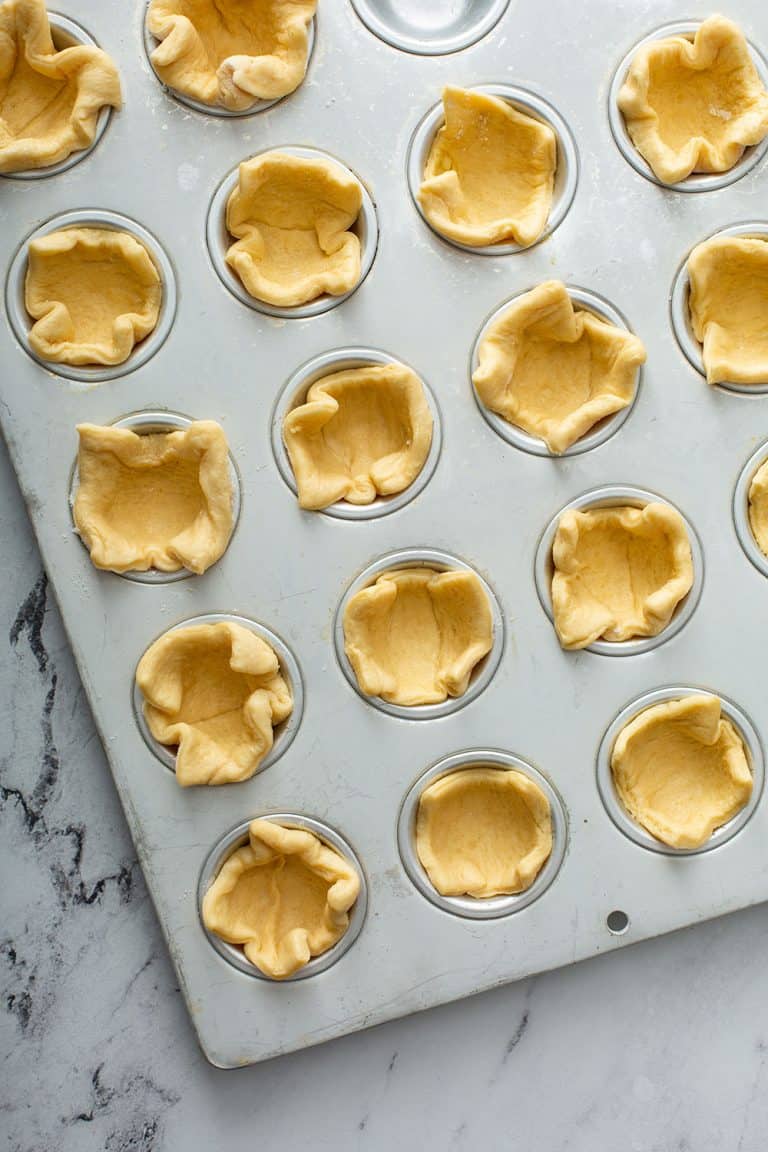 Whether it's rolling them up with cinnamon and sugar for cinnamon crescent rolls or using them as a base for a Midwestern vegetable pizza, they're a great staple to keep in the fridge.
I love combining the buttery crescent dough with tangy brie cheese and tart cranberry sauce for these little bites.
They're fancy enough for a holiday gathering but easy enough to make for a date night in or a movie night with your friends.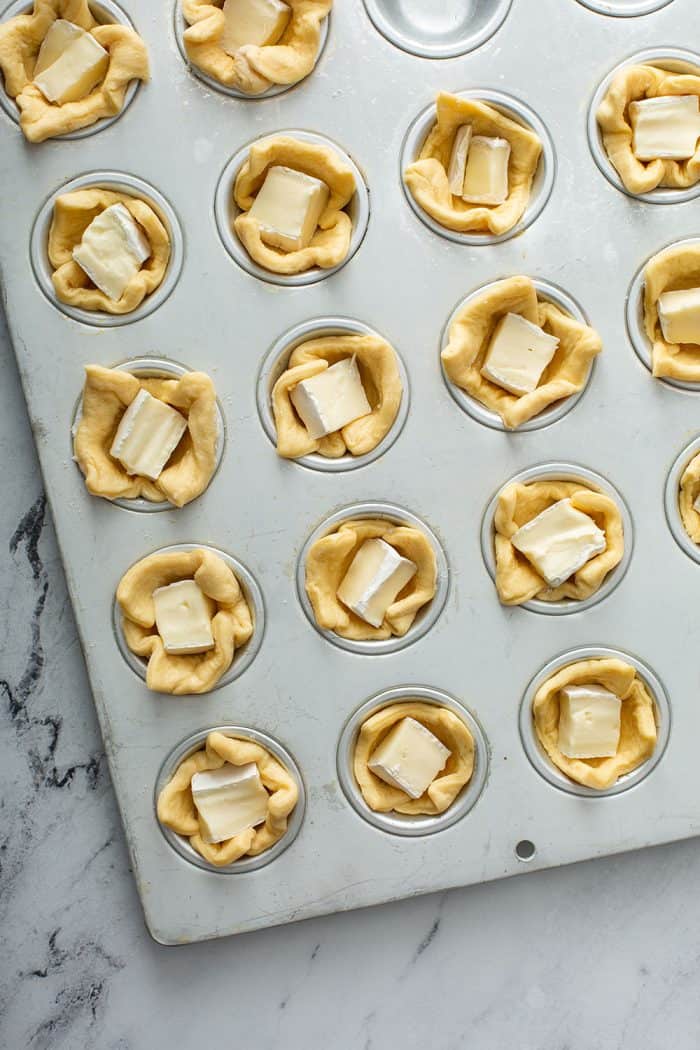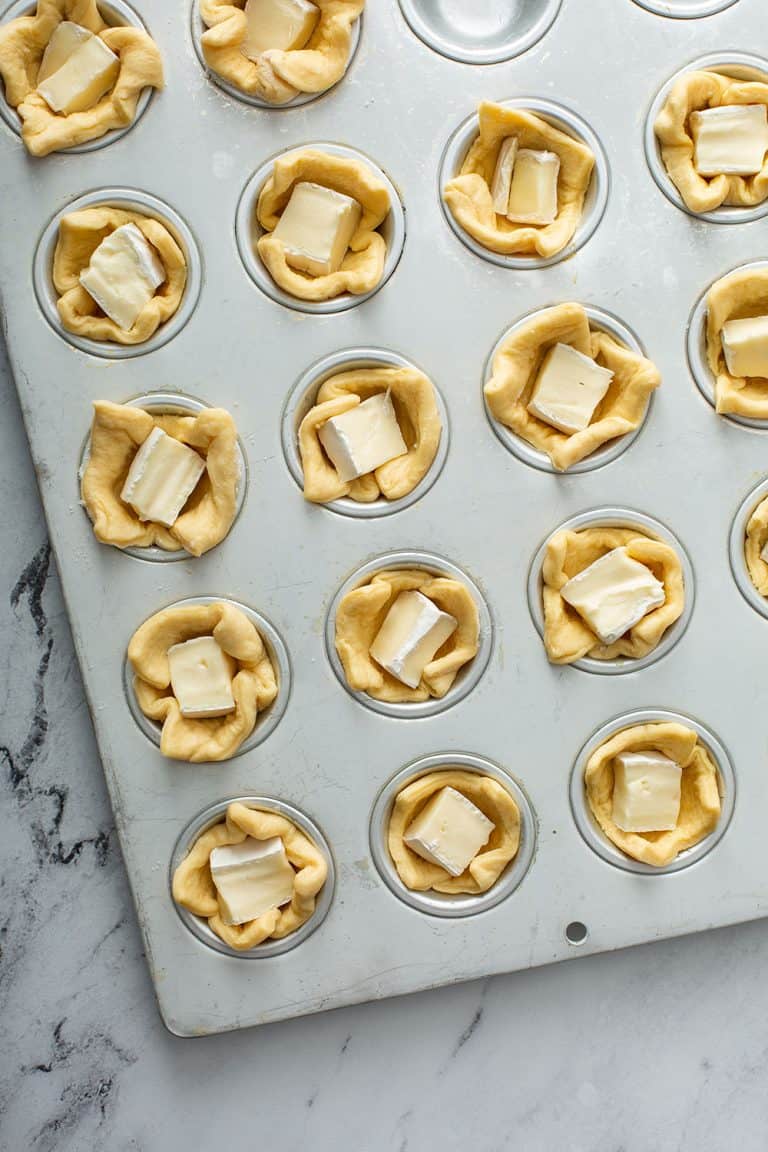 HOW TO MAKE THESE CRANBERRY BRIE BITES
Start by cutting the brie into small pieces. You'll need about 4 ounces of brie for this – for me, that was half of a wheel.
Use the other half to make a second batch of these bites or melt it into a grilled cheese.
Set the brie aside and unroll your crescent rolls. Gently press the seams together and cut the dough into 18 rectangles.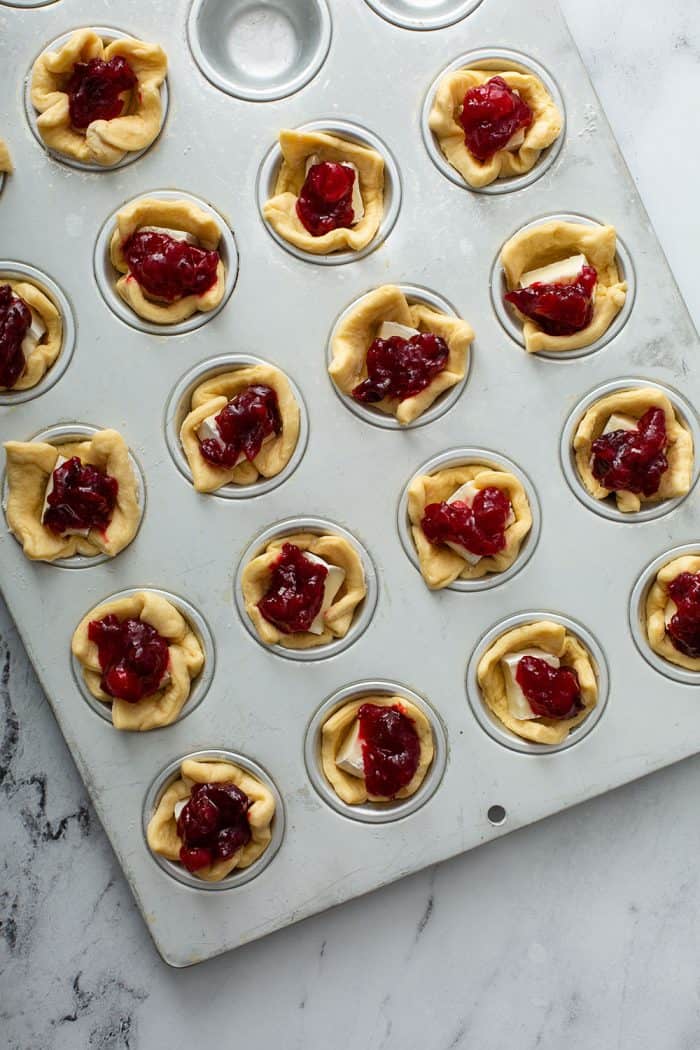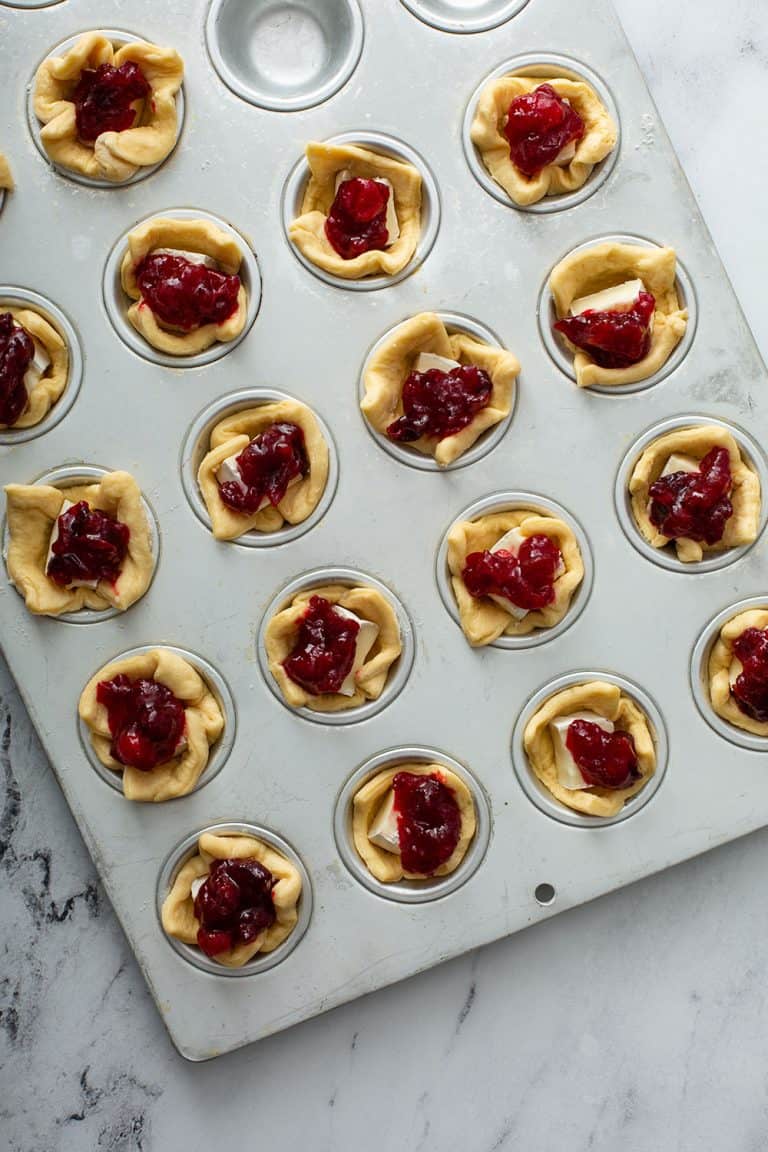 Press each piece of dough into the cup of a mini muffin tin. Add one of the pieces of brie and top with a teaspoon of cranberry sauce.
After about 10 minutes in the oven, the crescent dough will be golden brown, the brie will be melty, and the cranberry sauce will be bubbly.
Basically, they'll be absolute perfection. Just try to let them cool long enough to not burn your mouth before you inhale them!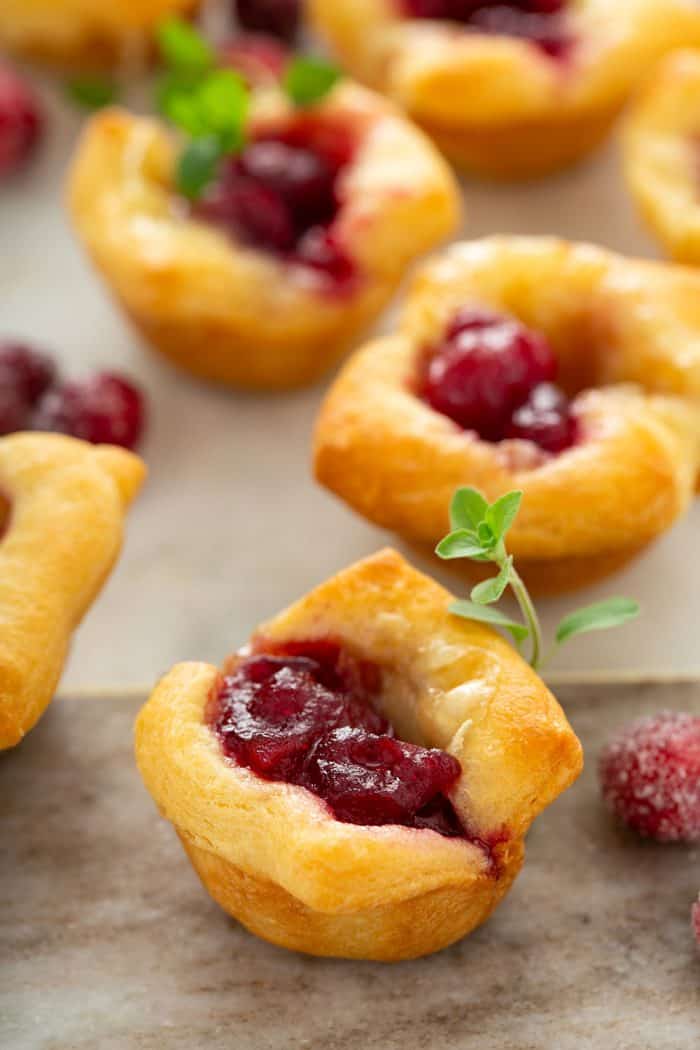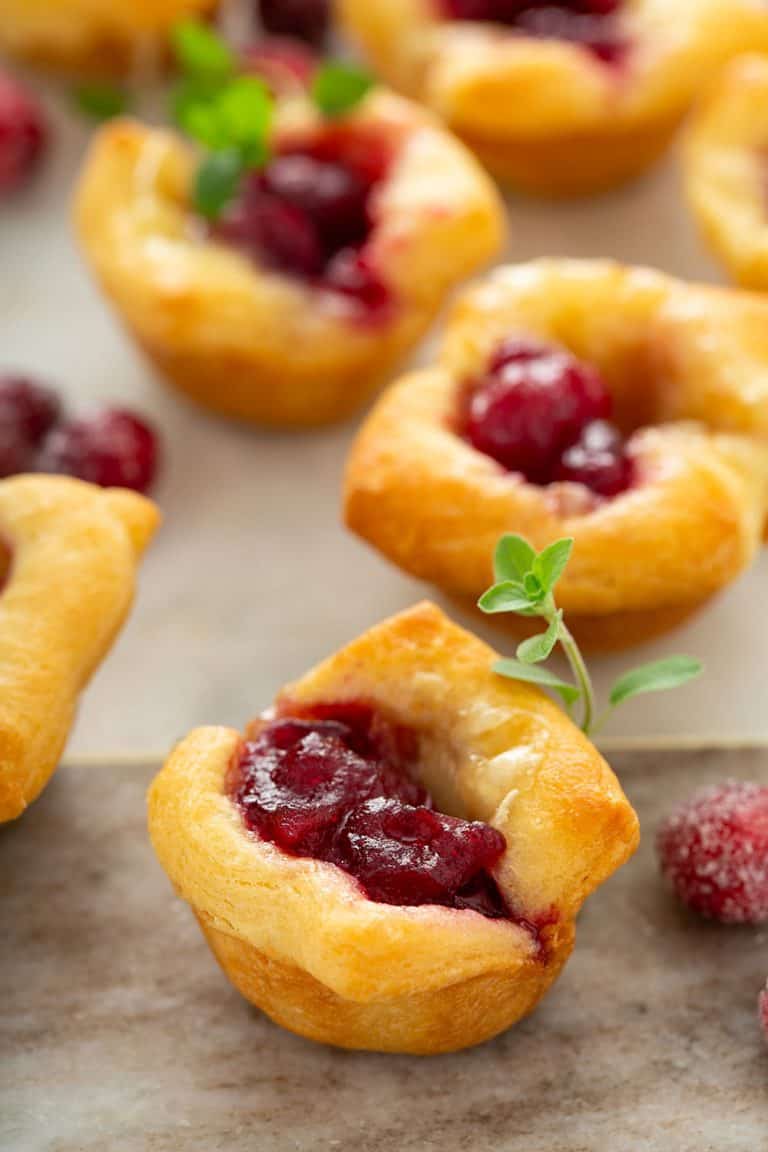 VARIATIONS ON THIS RECIPE
For me, the combination of crescent dough, brie, and cranberries is pretty hard to beat, especially during the holidays.
But there are a few ways you could change this recipe up if you'd like.
Don't have crescent roll dough on hand? Try using puff pastry instead.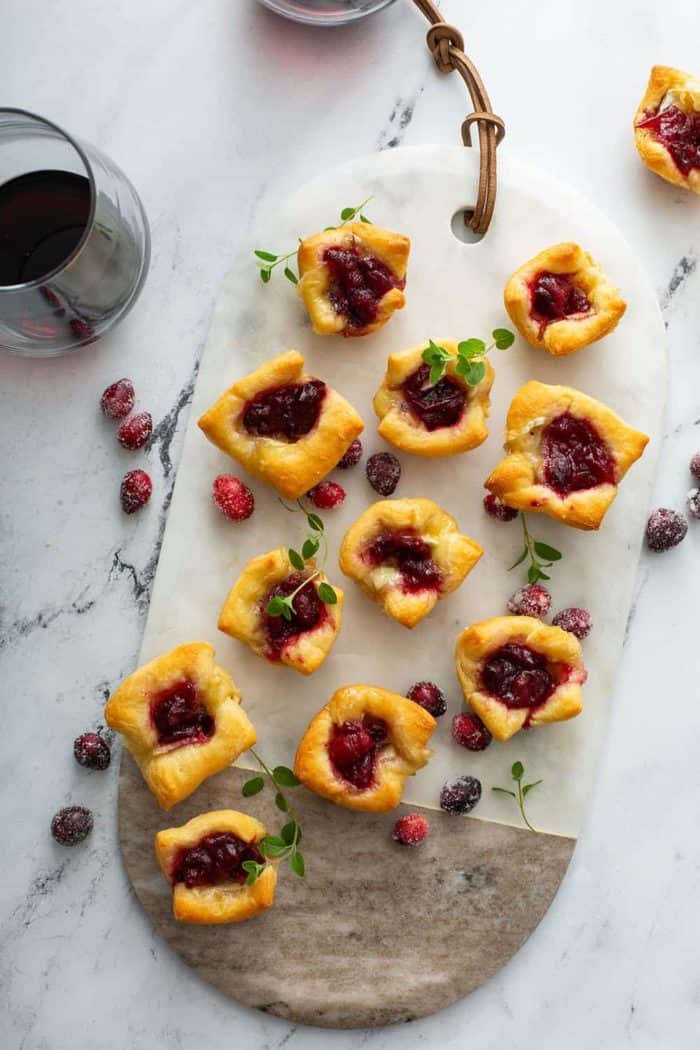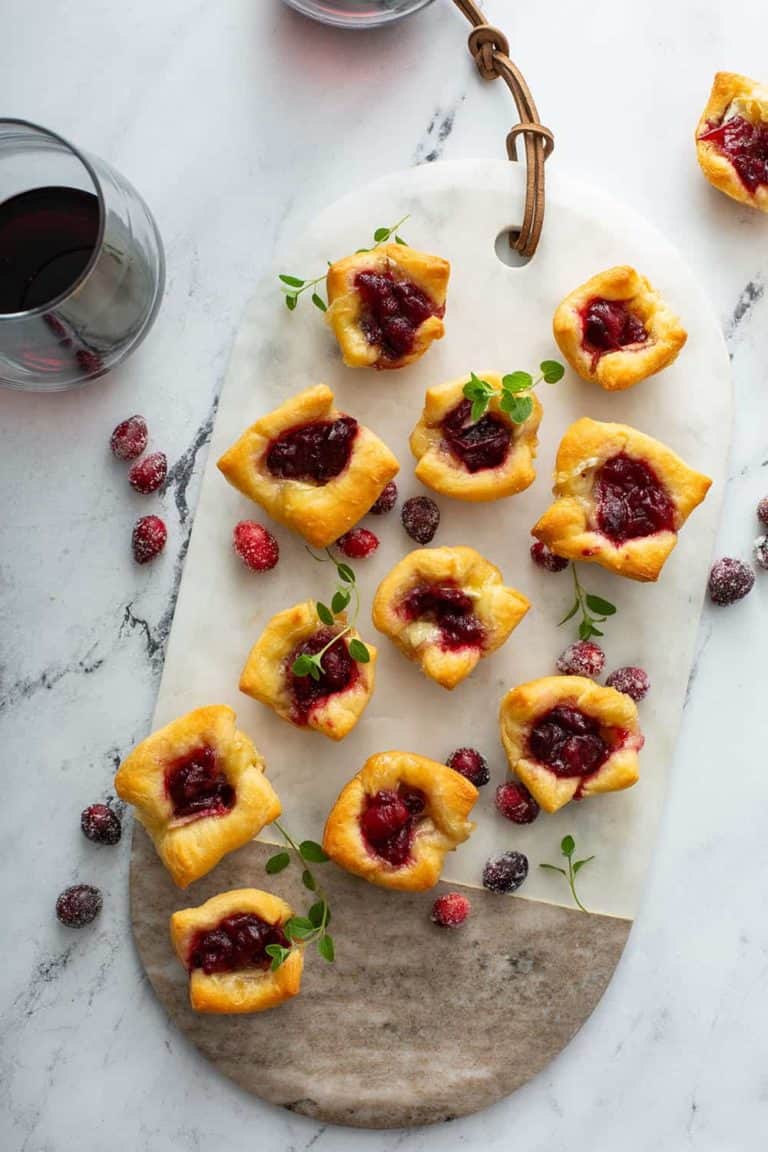 Don't like brie? Use cubes of cream cheese!
Not into cranberry sauce? These bites would be delicious with blackberry jam instead.
A plate full of Cranberry Brie Bites, a mug full of wassail, and a cozy blanket on the couch with my family is about all I could possibly want this holiday season.