Overnight Chai Spice Sweet Rolls are the perfect breakfast for Christmas morning. Make them the night before and let them rise while you're opening gifts. Simple and delicious!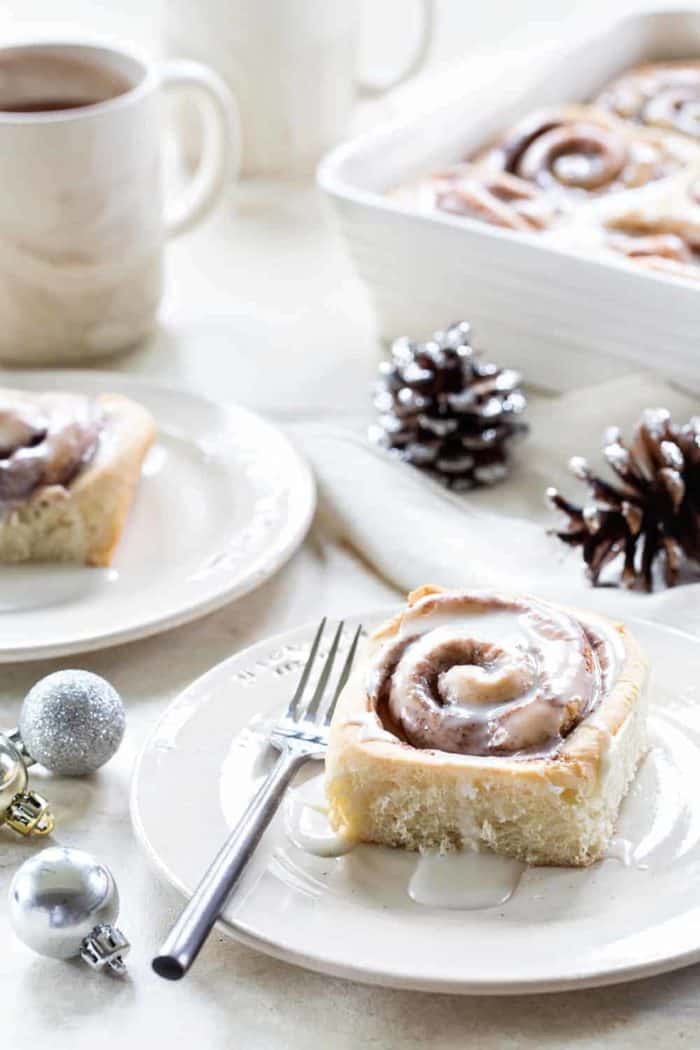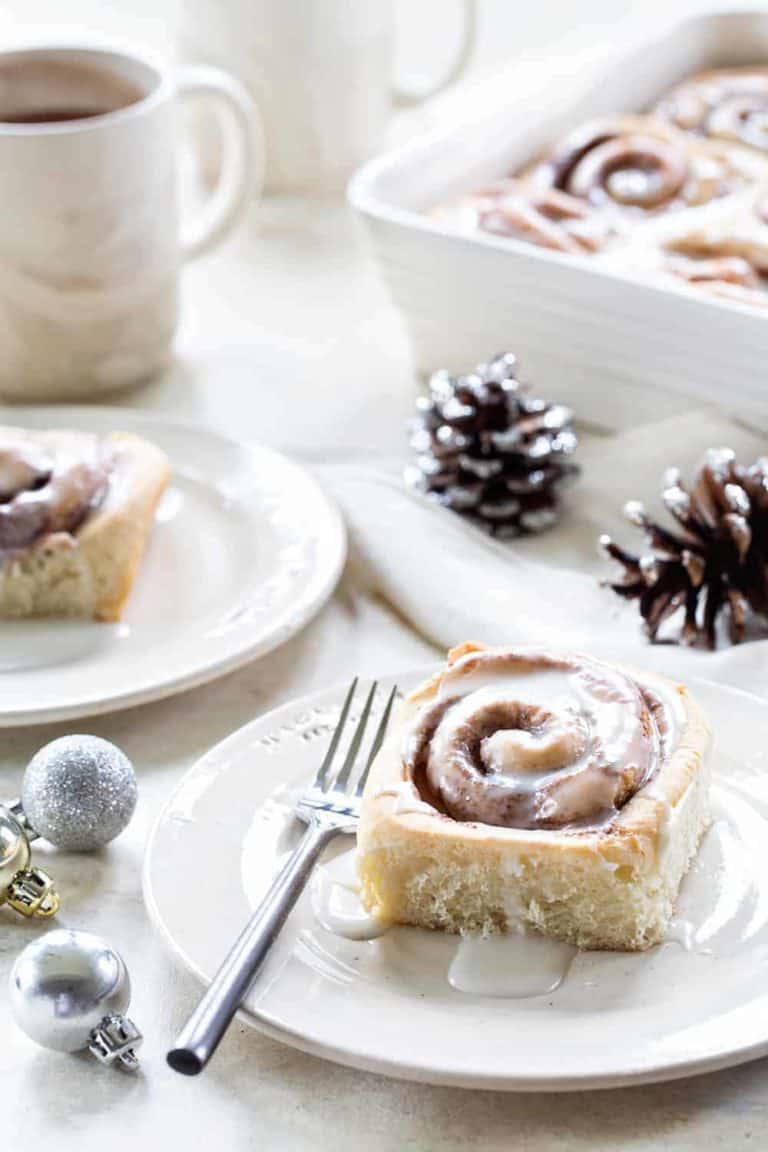 We've hosted Christmas morning every year since we've moved closer to family and it's become one of my favorite holiday traditions.
Everyone creeps in before Elle is awake and gets to watch her open gifts from Santa. It is the absolute BEST.
Since a box of cereal and a gallon of milk isn't going to cut it on Christmas morning, I typically throw together a simple, but delicious breakfast spread complete with pancakes, make-ahead breakfast casserole, bacon, fresh fruit and, of course, sweet rolls.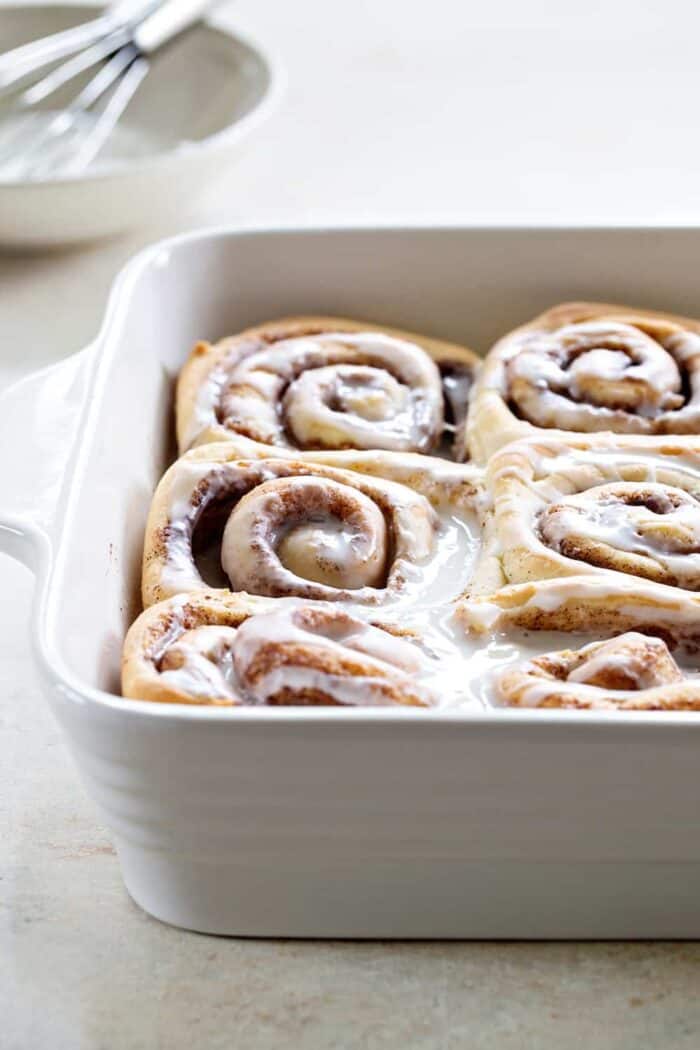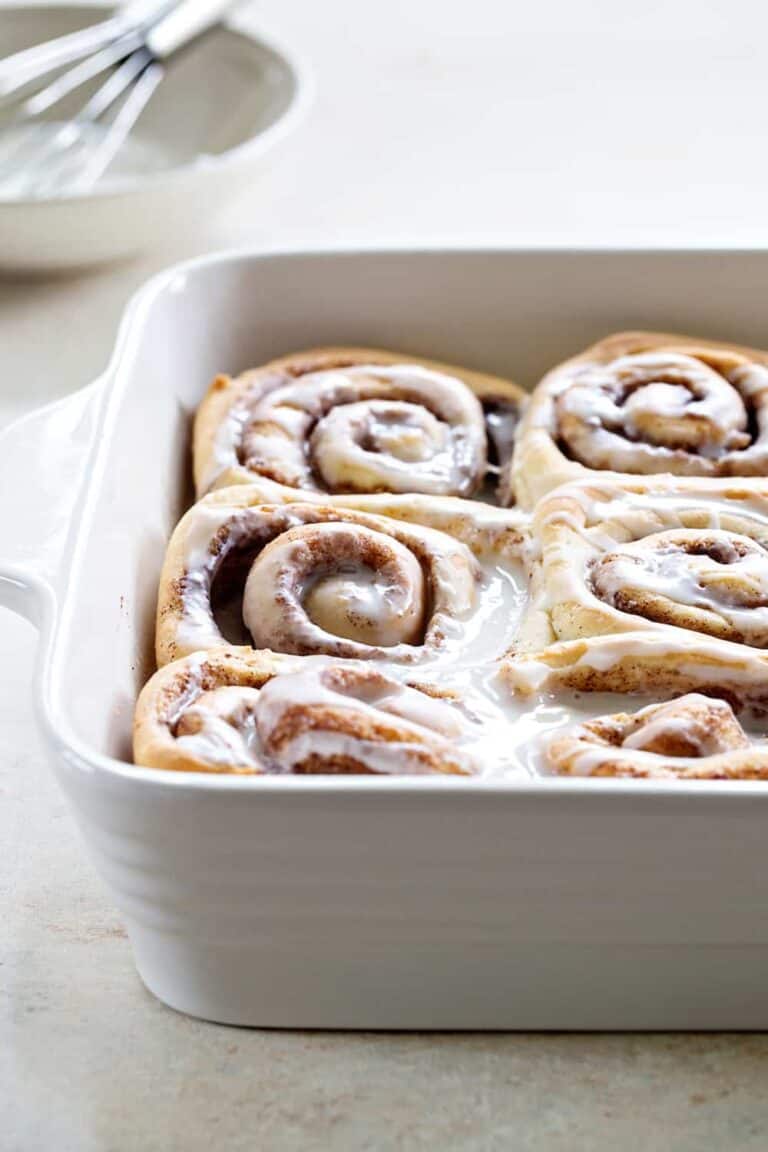 Oh, and lots of coffee, because let's be real. Santa-anticipating toddlers tend to wake up at ridiculous o'clock.
Sounds like a lot, right? Before you roll your eyes, hear me out, because Christmas morning breakfast doesn't have to be complicated. In fact, you can prep almost everything the night before.
I know homemade cinnamon rolls are a little more work than popping open a can, but the taste can't begin to compare, it's so worth it! And even though they might be a little intimidating to some of you, I promise you'll have success with them and once you make them yourself, you won't want to turn back.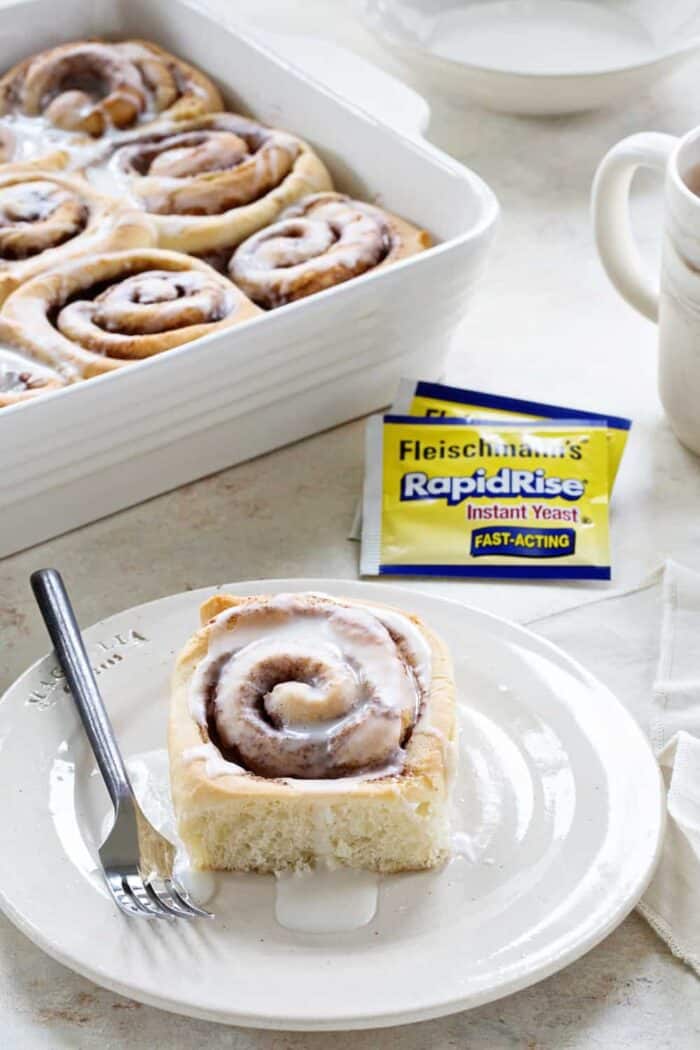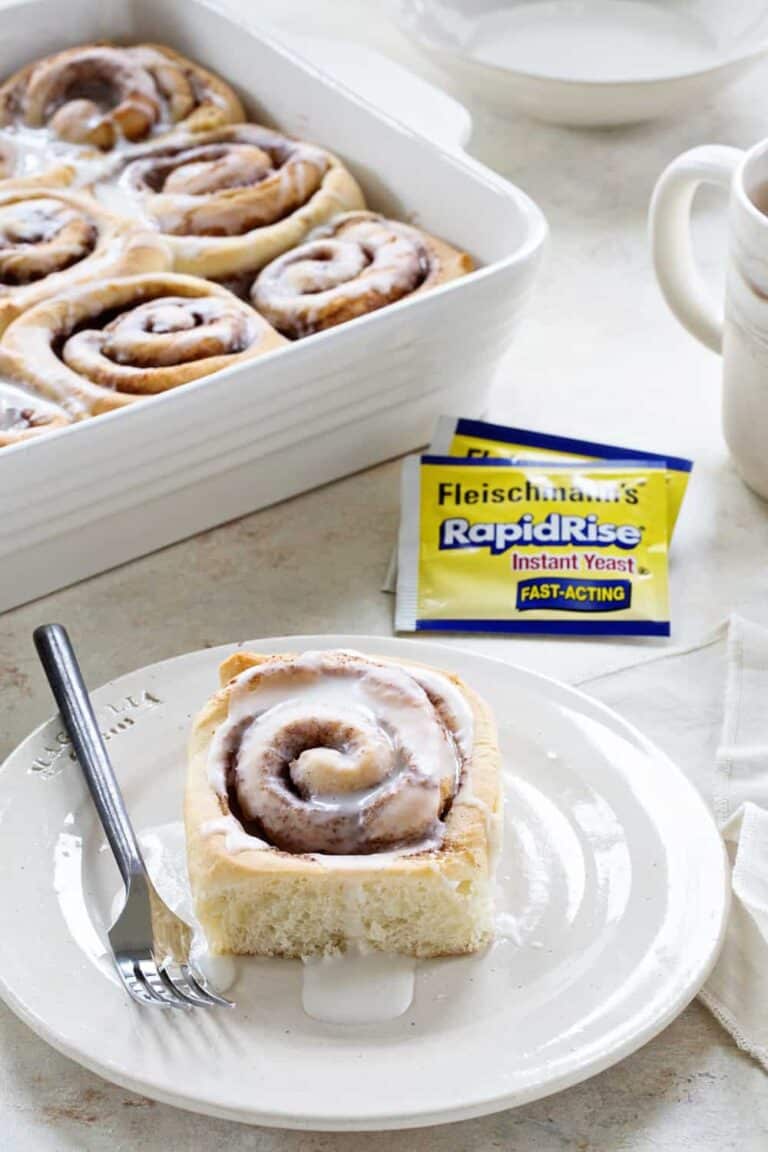 All you need is a little patience and Fleischmann's® RapidRise™ Yeast. It provides the best rise, so your rolls will be pillowy soft and delicious.
These overnight chai spice sweet rolls come together with ease and are loaded with flavor thanks to my homemade chai spice blend.
To make these chai sweet rolls the night before, you simply make everything according to recipe directions, but after you slice the rolls, loosely cover them and pop them into the refrigerator.
Come back to them within 24 hours, remove the pan from the fridge and resume rising. Easy peasy, and ready to bake!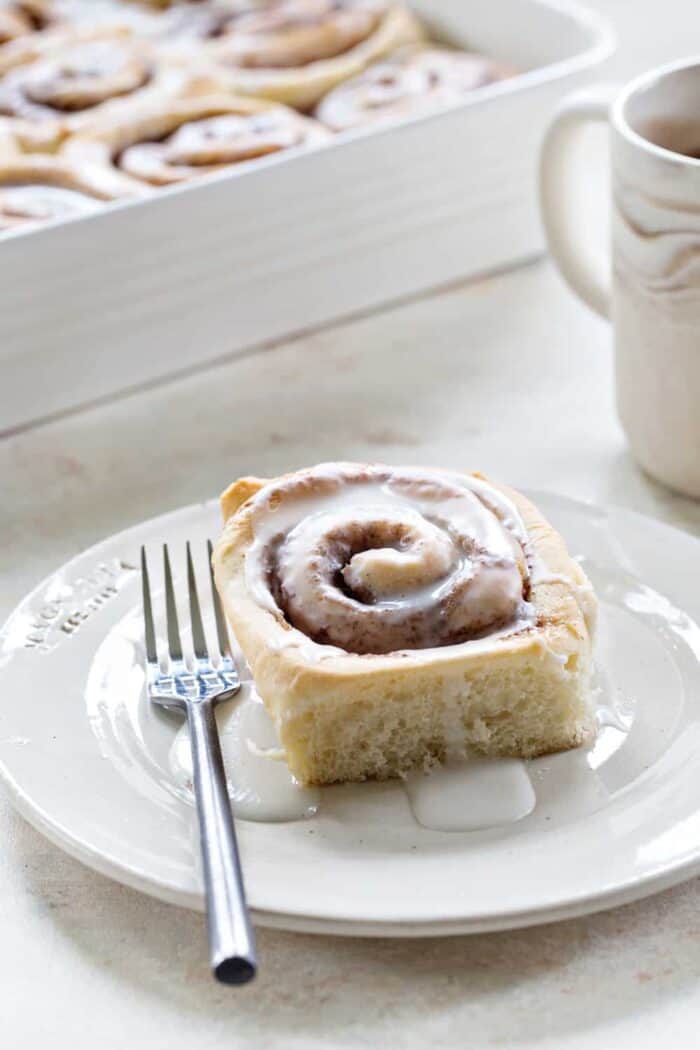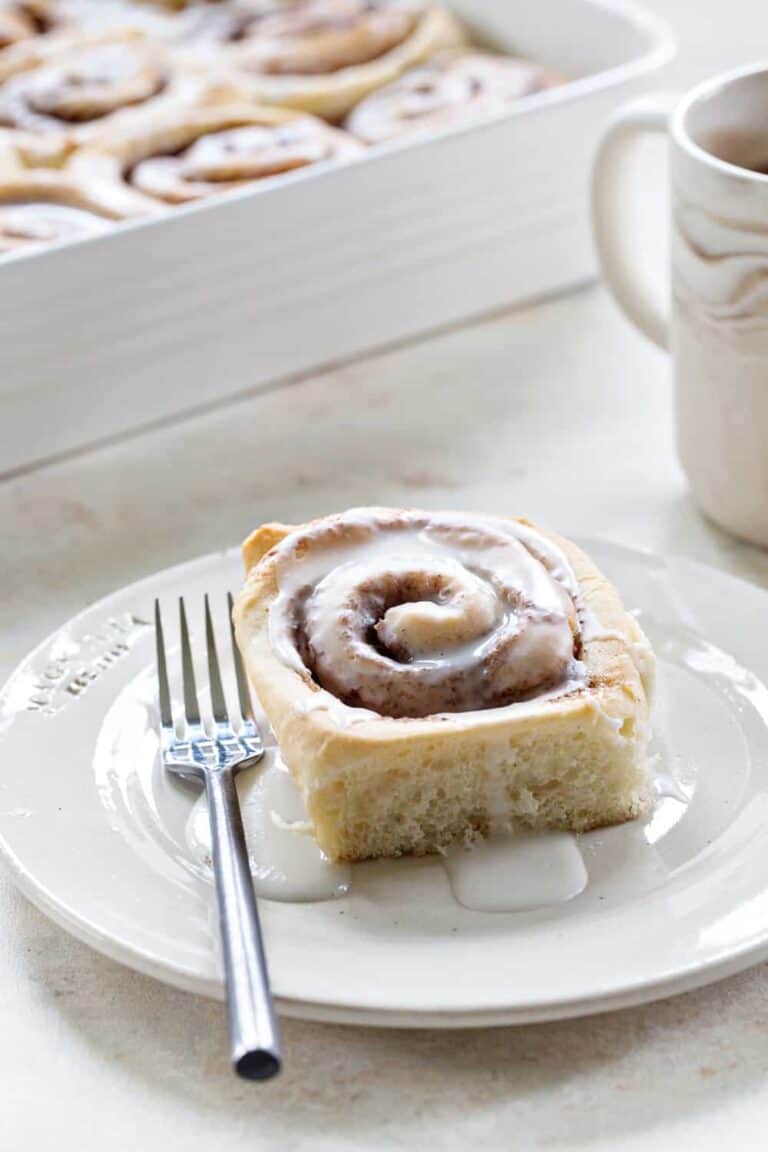 Elle absolutely loves helping me with cinnamon rolls and can actually be pretty independent with many of the steps.
I often give her part of the dough and let her go to town on her own – my girl has become a pro at spreading butter with an offset spatula and slicing up sweet rolls with unflavored dental floss.
Yes, you read that right, use dental floss to slice your cinnamon rolls. It creates less pressure than a knife and keeps the filling from squishing out all over your counter.
Better rolls AND less clean up? You're sold. I know you are.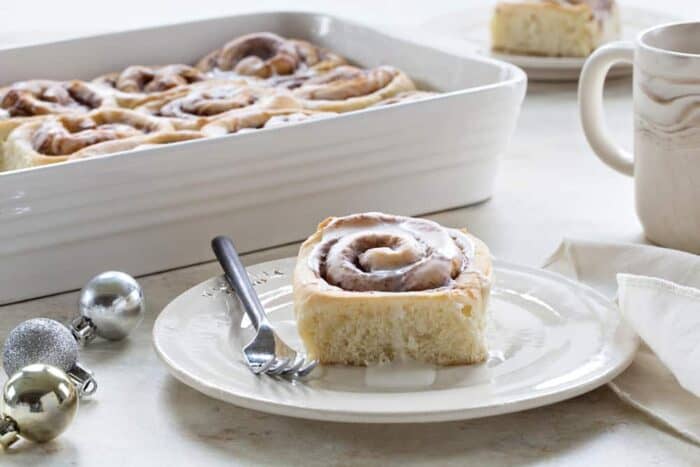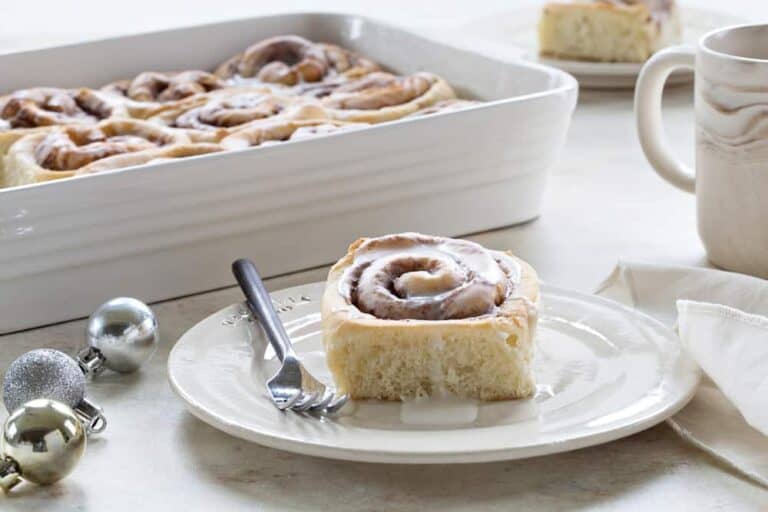 I actually keep a roll of unflavored floss in my kitchen drawer, just for this use. Trust me, you'll never slice them with a knife again.
Let's talk about the glaze on these rolls for a second too. This super simple frosting doesn't require anything special, but it's what elevates these rolls from just good to OH WOW!
Just a few simple ingredients you've already got on hand – powdered sugar, butter, milk and good quality vanilla extract. That's all you need to make the most delectable sweet roll glaze. You'll never need another recipe.
Whether you're looking for a delicious breakfast treat for Christmas morning or looking to wow your co-workers with the ultimate breakfast potluck food, these overnight chai spice cinnamon rolls are sure to please!
For more delicious recipes using Fleischmann's® Yeast, be sure to check out this Garlic Parmesan Pull-Apart Bread and these Overnight Toffee Cinnamon Rolls!