If you love jalapeño poppers, you'll love this dippable version! Jalapeño Popper Dip is easy to make, deliciously cheesy, and perfect for everything from parties to movie night to game day.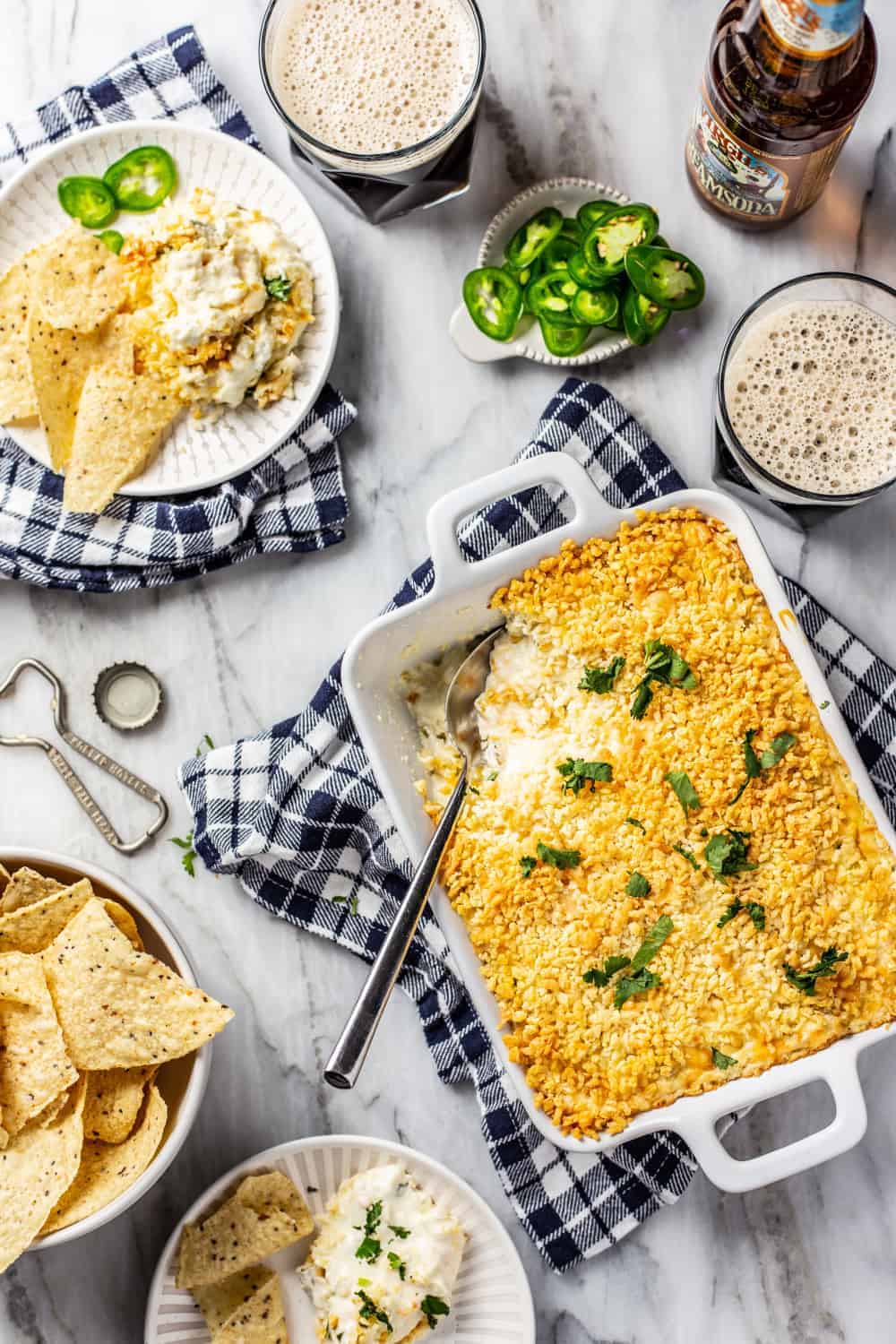 INTRO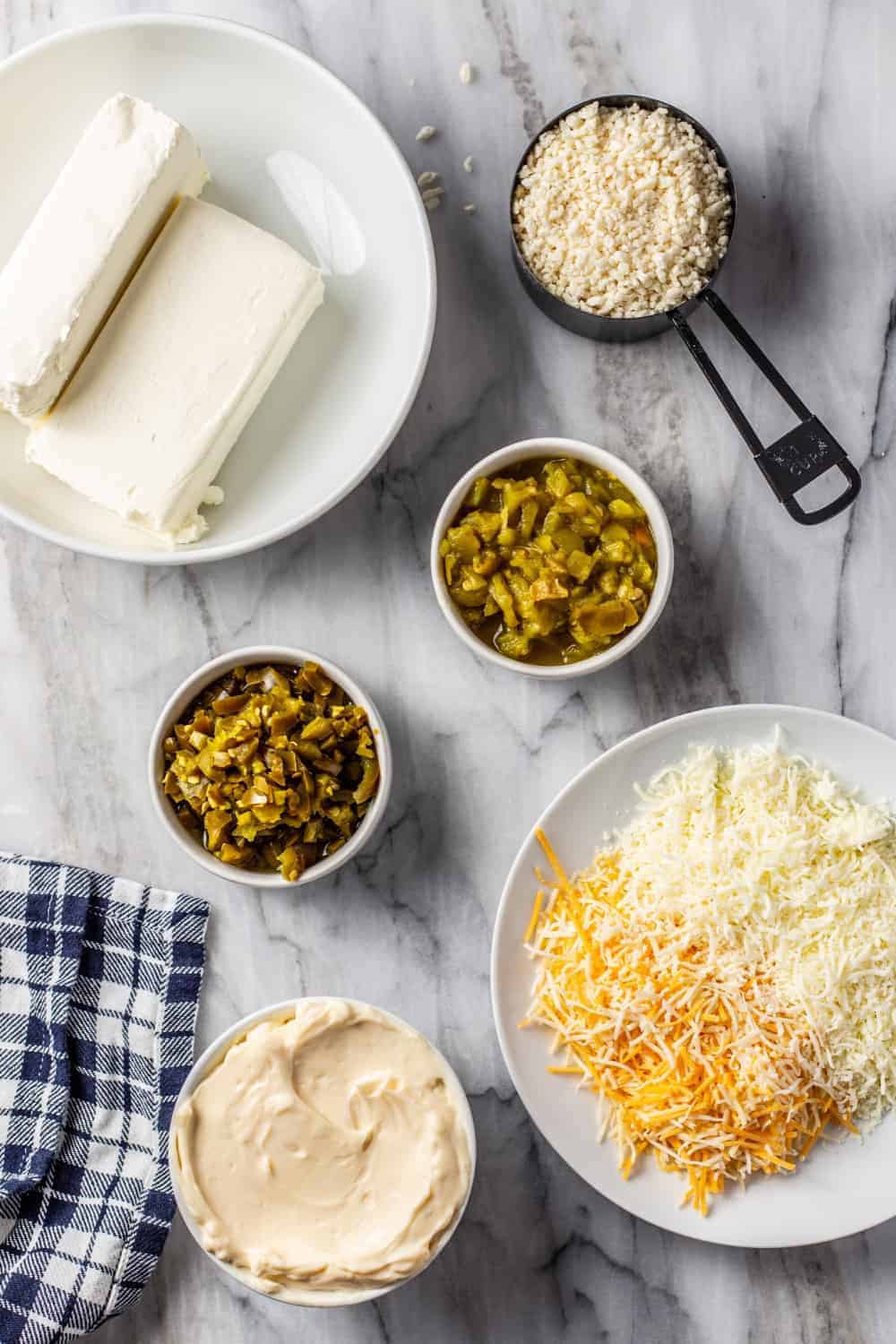 JALAPEÑO POPPER DIP WITH PANKO TOPPING
Jalapeño poppers are always a hit at parties. Spicy and cheesy, they're one of the first appetizers to disappear at any party I'm at.
But the biggest downside to this snack is actually making them.
Having to prep the peppers and the filling and then assembling them? No thanks.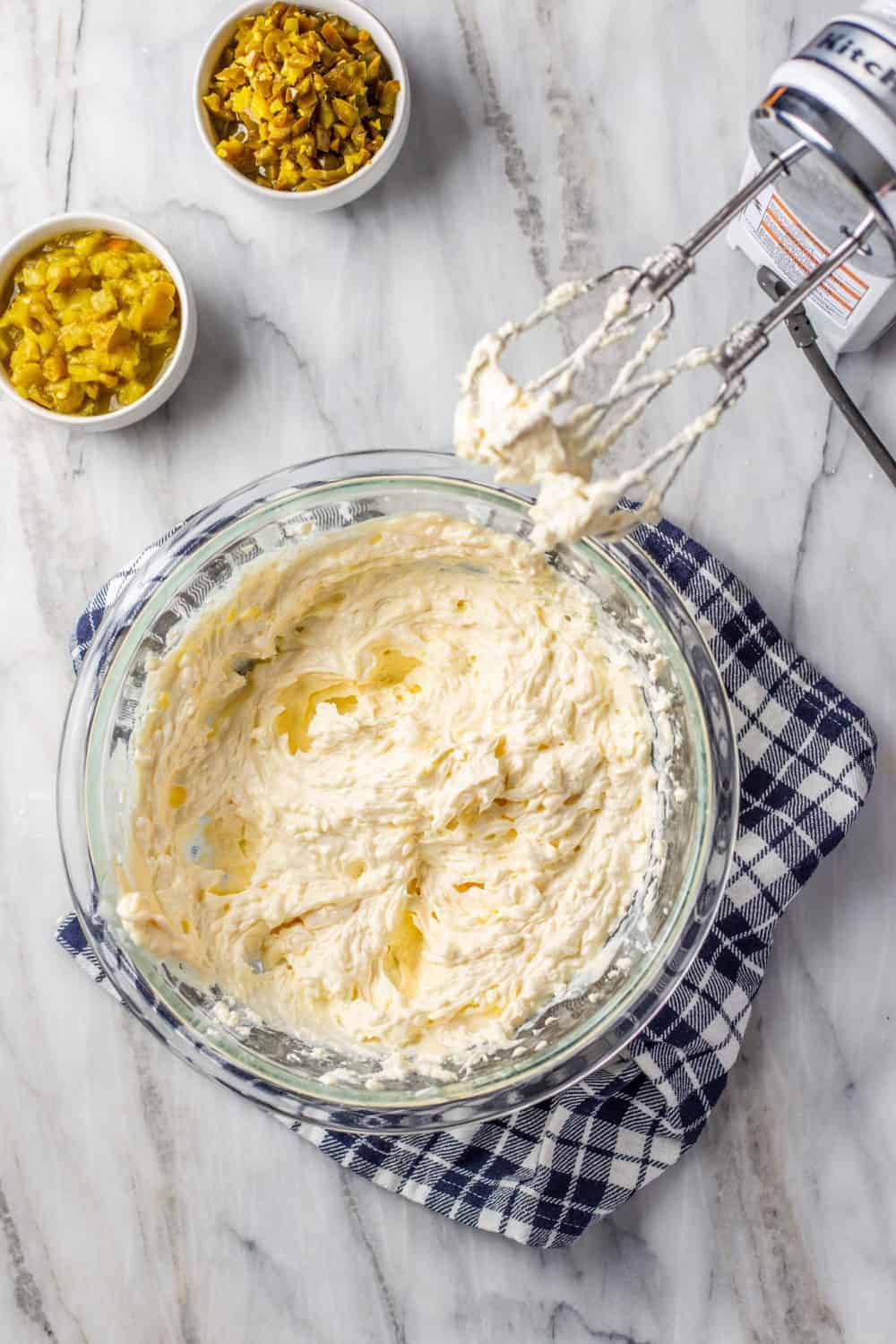 When I'm planning snacks for a family movie night, party, or game day, I like to keep things easy with recipes like my Spicy Taco Cheese Ball, Sweet and Spicy Snack Mix, and French Onion Dip. AKA delicious recipes without any individual assembly required.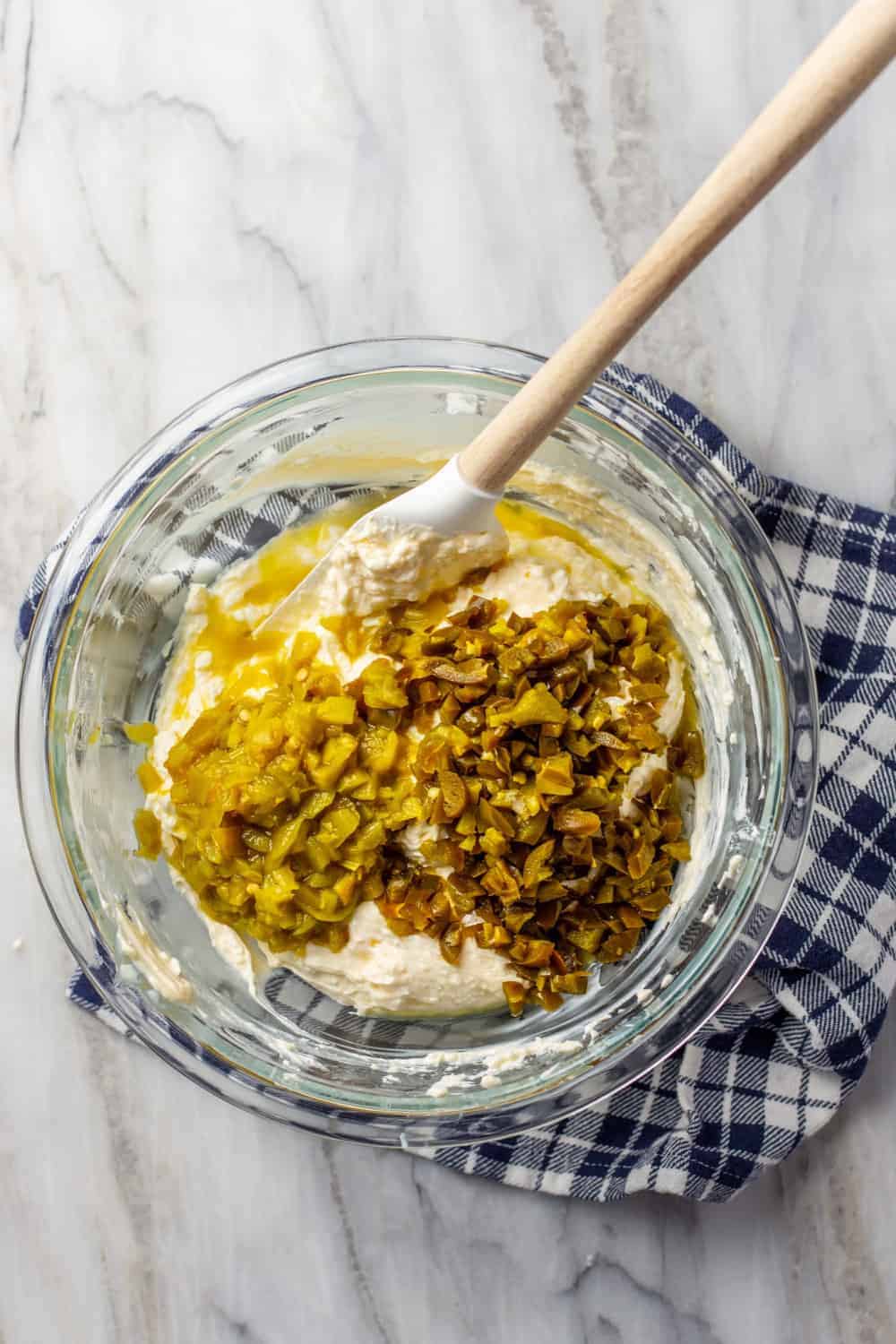 My Jalapeño Popper Dip follows this trend. I took all of the flavors of a jalapeño popper and put them into a creamy dip with a crispy panko topping.
The best part? You can have this dip ready to pop into the oven in under 10 minutes.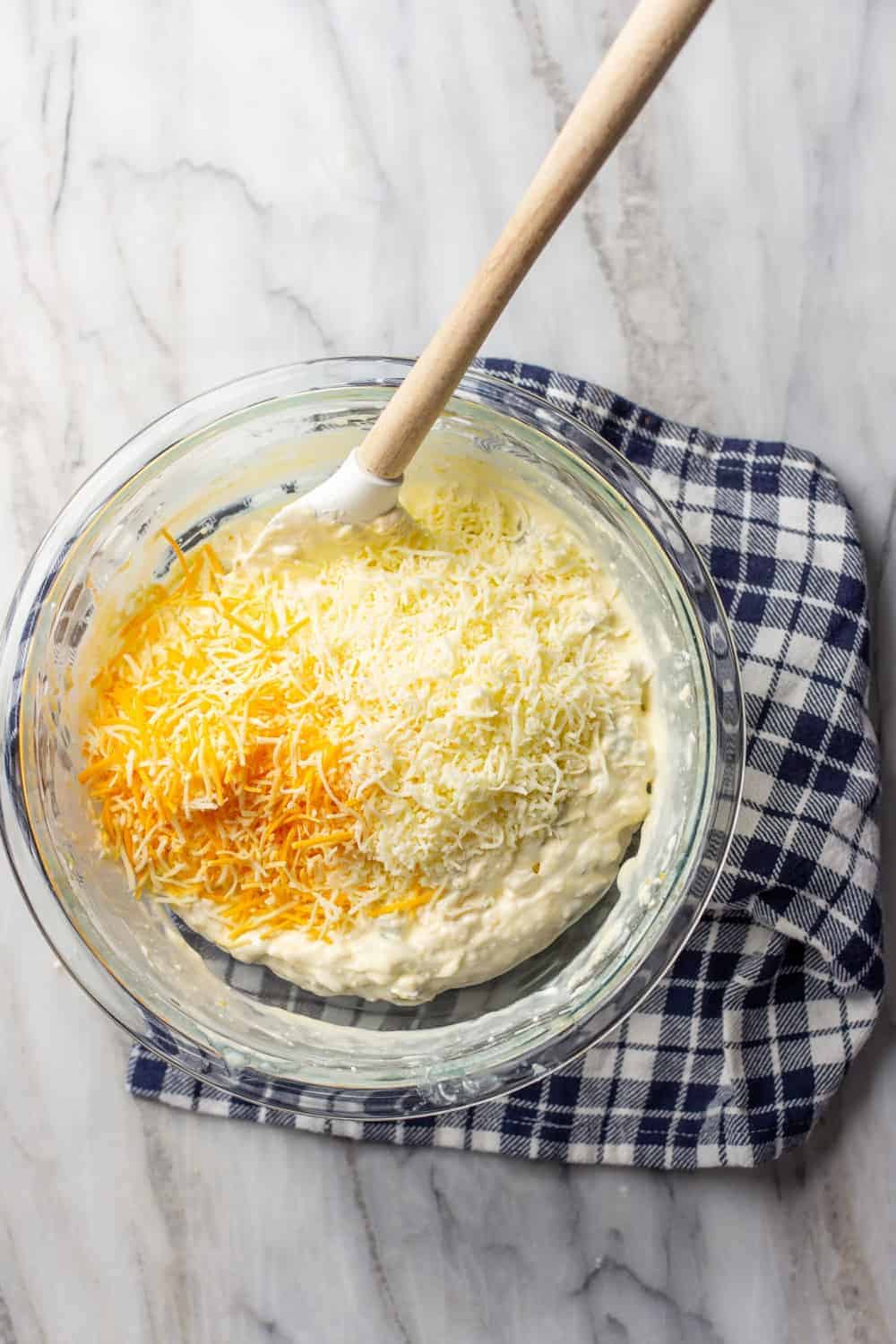 HOW TO MAKE JALAPEÑO POPPER DIP
This Jalapeño Popper Dip recipe uses 4 different cheeses:
Cream cheese
Shredded Mexican-style cheese
Shredded mozzarella
And freshly grated parmesan
To make the dip, the cream cheese gets blended together with mayonnaise until nice and smooth.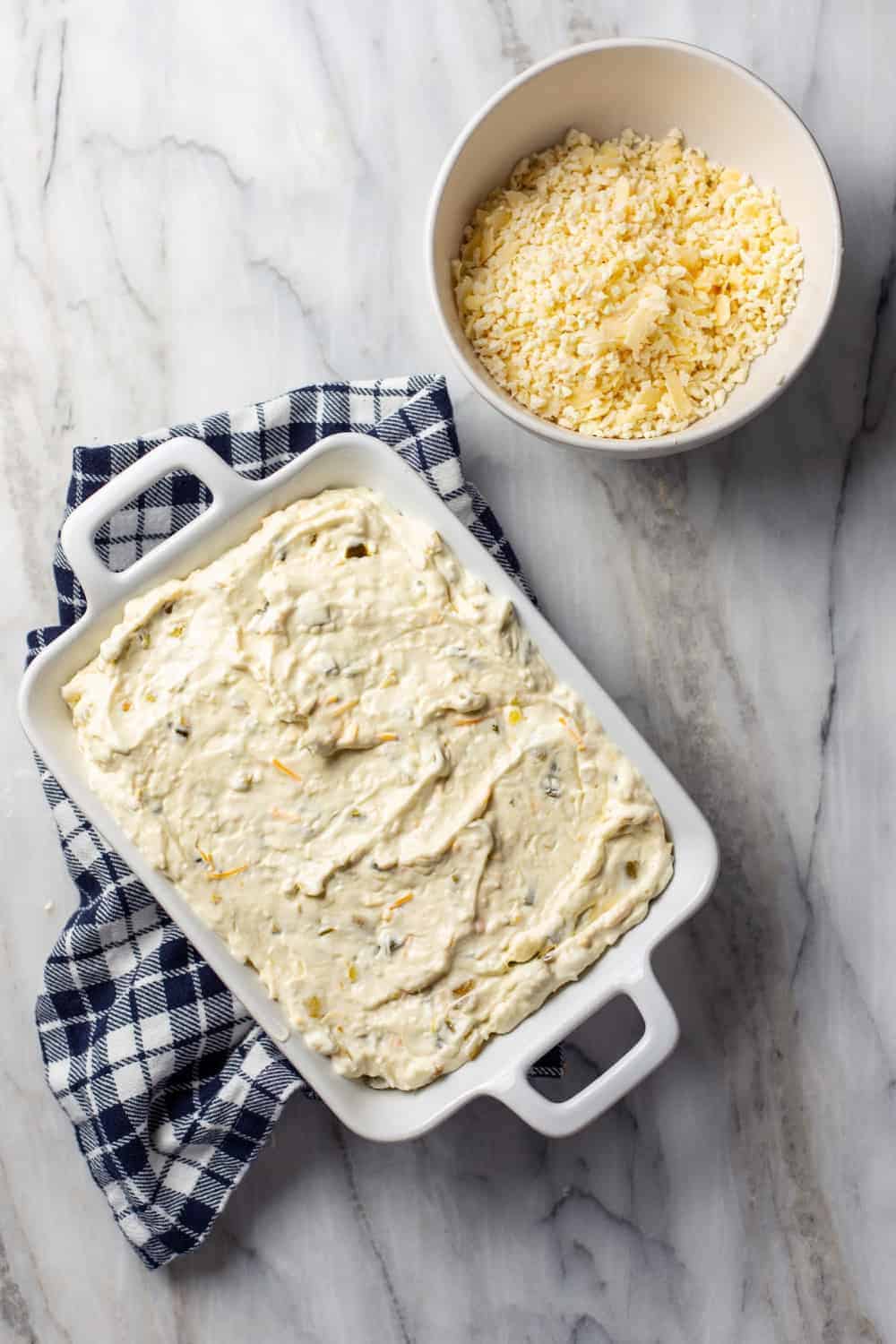 Then fold in a can of diced green chiles and a can of diced jalapño peppers along with the Mexican-style cheese and the mozzarella.
Spoon all of this into a baking dish before topping with the panko and parmesan and baking until hot, bubbly, and lightly browned.
Even though this dip is best when baked with the crispy panko topping, you can leave off the panko and parmesan and pop the dip into the microwave until hot and bubbly if you're in a hurry.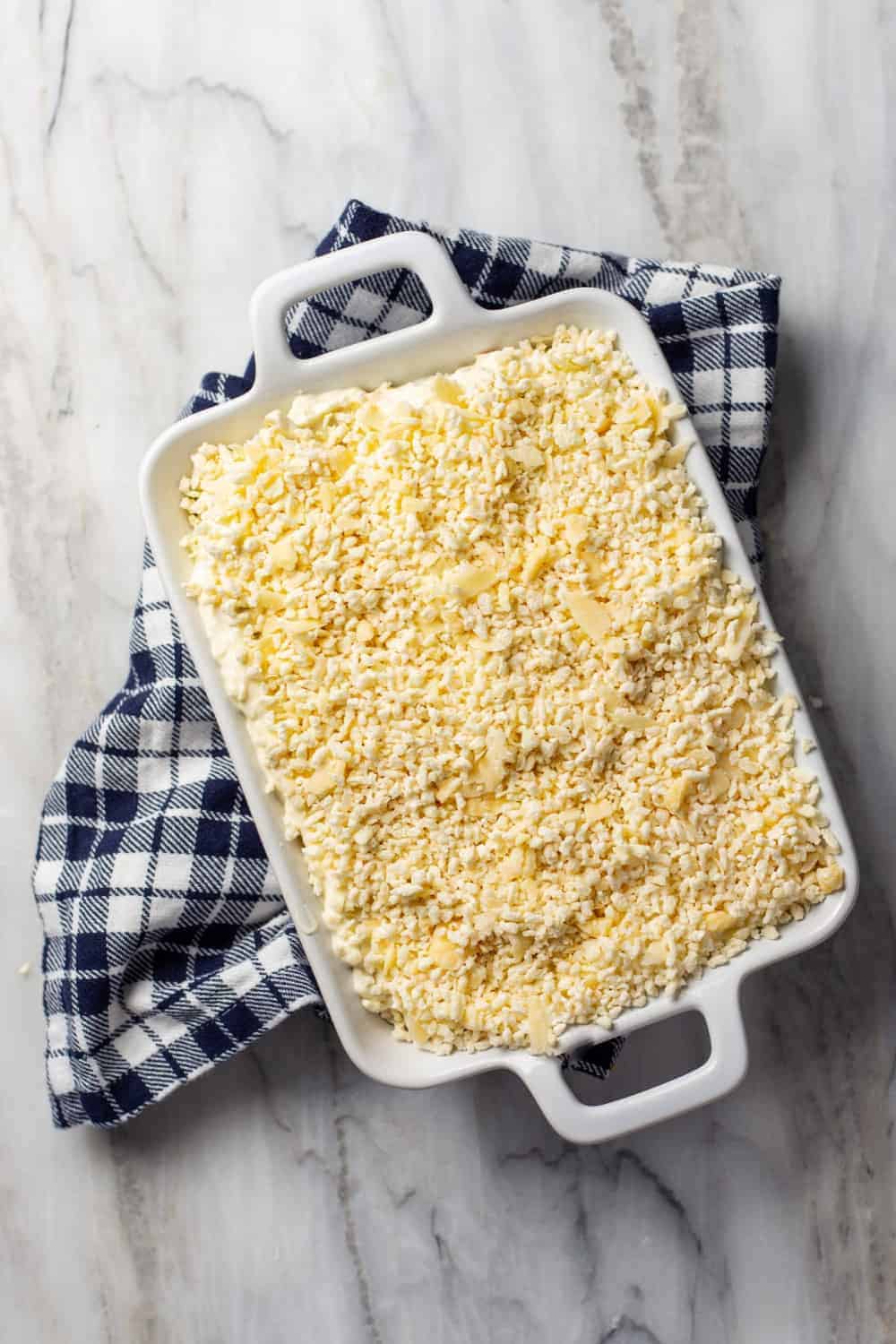 CAN YOU MAKE JALAPEÑO POPPER DIP AHEAD OF TIME?
Like all of my favorite snacks, Jalapeño Popper Dip can be made ahead of time.
It's convenient to be able to assemble the dip several hours or even a day ahead of time and bake it just before serving.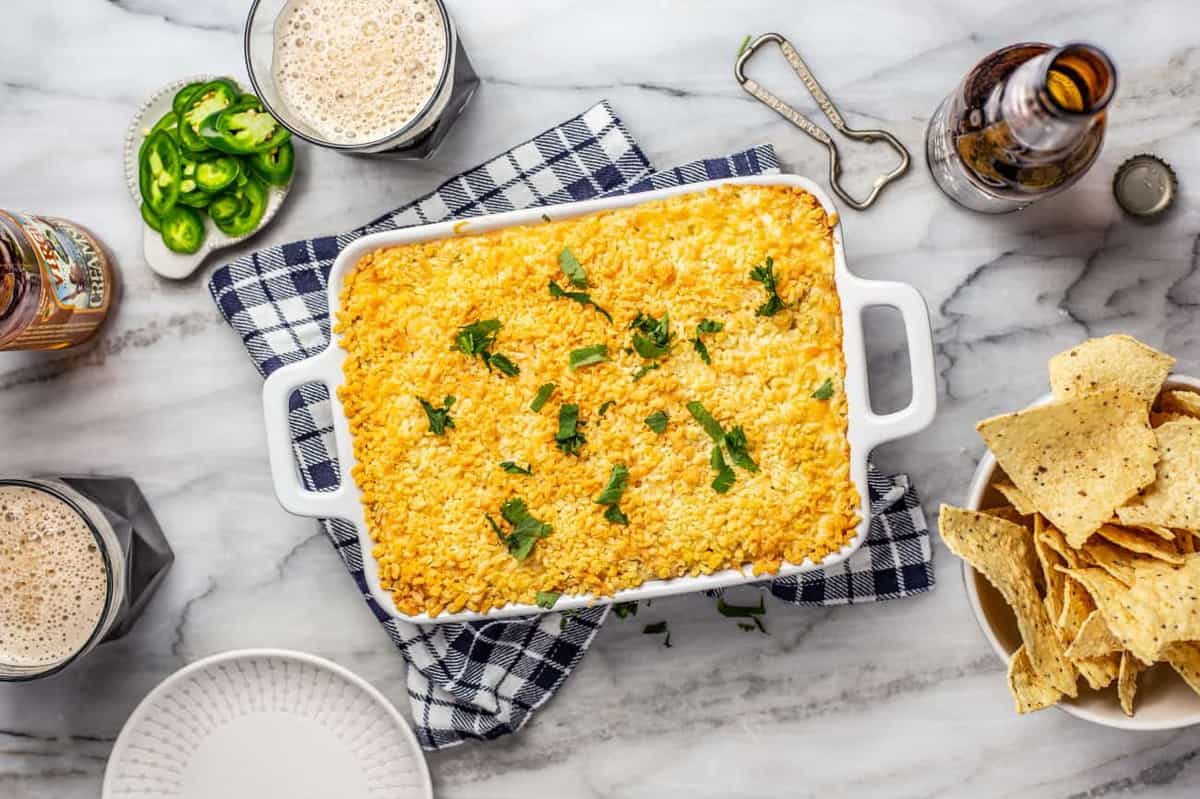 If you choose to go this route, follow the instructions through step 3. Cover the dip and refrigerate.
When you're ready to bake the dip, sprinkle on the panko and parmesan topping while the oven preheats, then bake according to the recipe directions.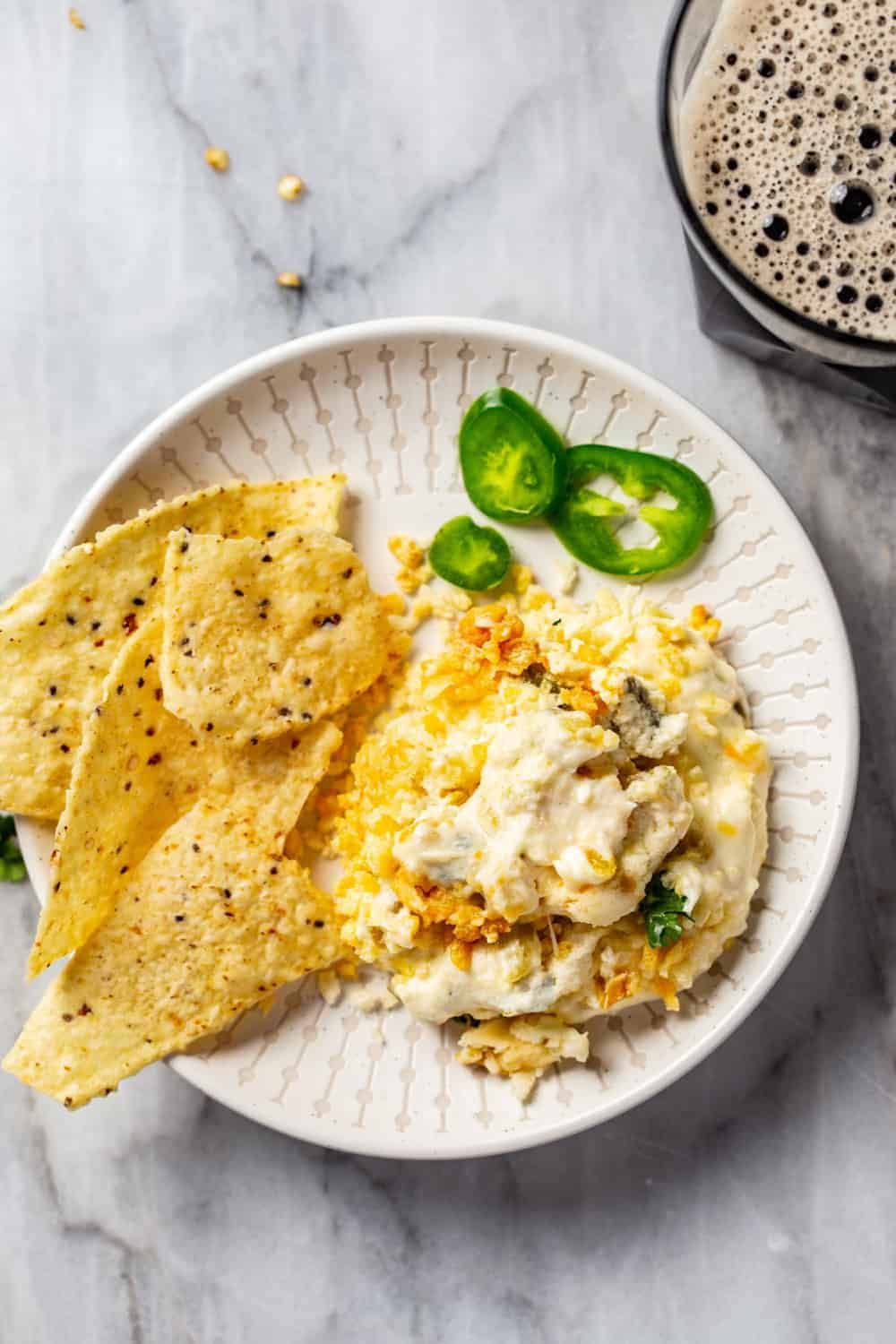 CAN YOU FREEZE JALAPEÑO POPPER DIP?
If you really want to work ahead, you could even freeze the Jalapeño Popper Dip.
Make sure you spread the dip into a freezer-safe dish. I also recommend putting it into a dish that can go straight from the freezer to the oven without shattering.
Just like with refrigerating the dip, leave off the panko and parmesan topping. Cover tightly and freeze until ready to bake.
Once ready to enjoy, remove from the freezer, top with the parmesan and panko, and pop it into the oven. You will likely need to bake the dip for 10-15 extra minutes when baking from frozen.
Keep an eye on the popper dip the last 10 minutes or so of cooking. If it starts to get too brown, lightly cover with foil to prevent it from browning more while the dip finishes baking.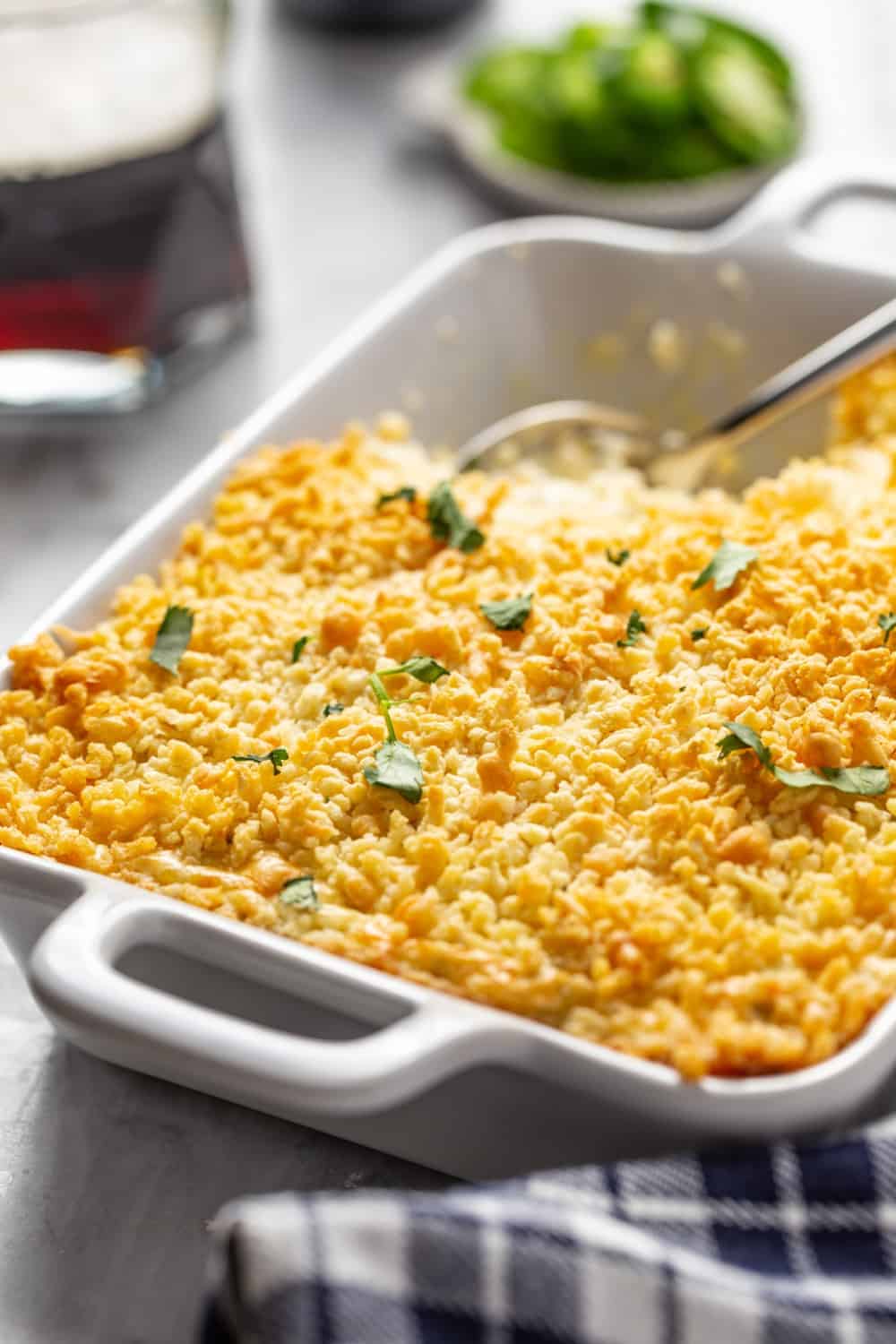 HOW TO SERVE THIS DIP
So what goes with Jalapeño Popper Dip? Anything you can dip, really!
I love to serve it with toasted French bread, tortilla chips, and crackers. I also like to put out some raw veggies – the crunchy, cool veggies are a yummy contrast to the hot, creamy dip.
And, of course, you'll probably want a nice cold beer or even a frozen mason jar margarita with your popper dip!
Whether you make Jalapeño Popper Dip for a family game night snack or your next party, you'll love how easy this recipe is to make and your friends and family will love how delicious it is!