Sour Cream Rolls are flavored with onion salt and dried green onion to add a sour cream and onion spin to your holiday table. Even better? These rolls are made in a muffin tin so they're easy as can be.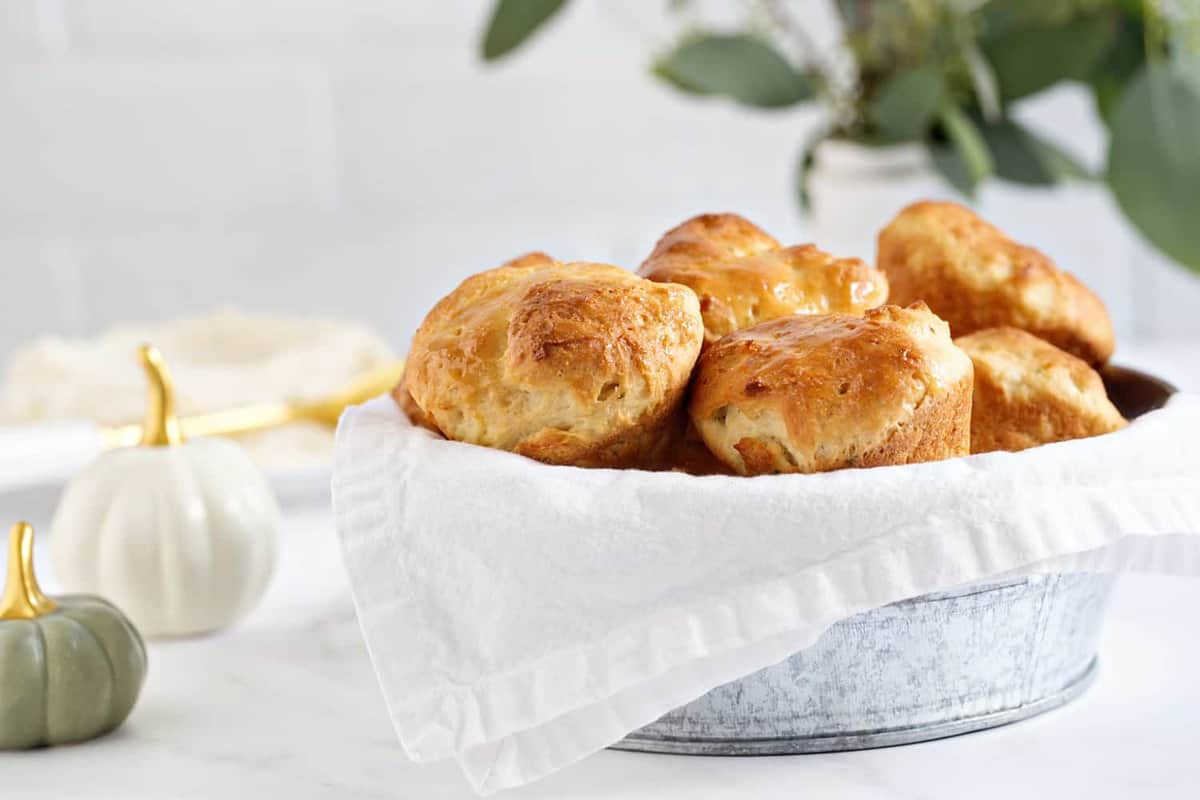 Let's talk about baking with yeast for a minute. Wait, don't go anywhere, I promise it's easier than you think.
For some reason, this is the time of year when I pretty much live for making homemade bread and rolls.
In my opinion, there's just nothing better. Yep, total carb lover here.
Whether it's a batch of Garlic Pull-Apart Bread paired with pot roast, or Mini Cinnamon Rolls on a chilly Sunday morning, our house is typically brimming with carby goodness at this time of year.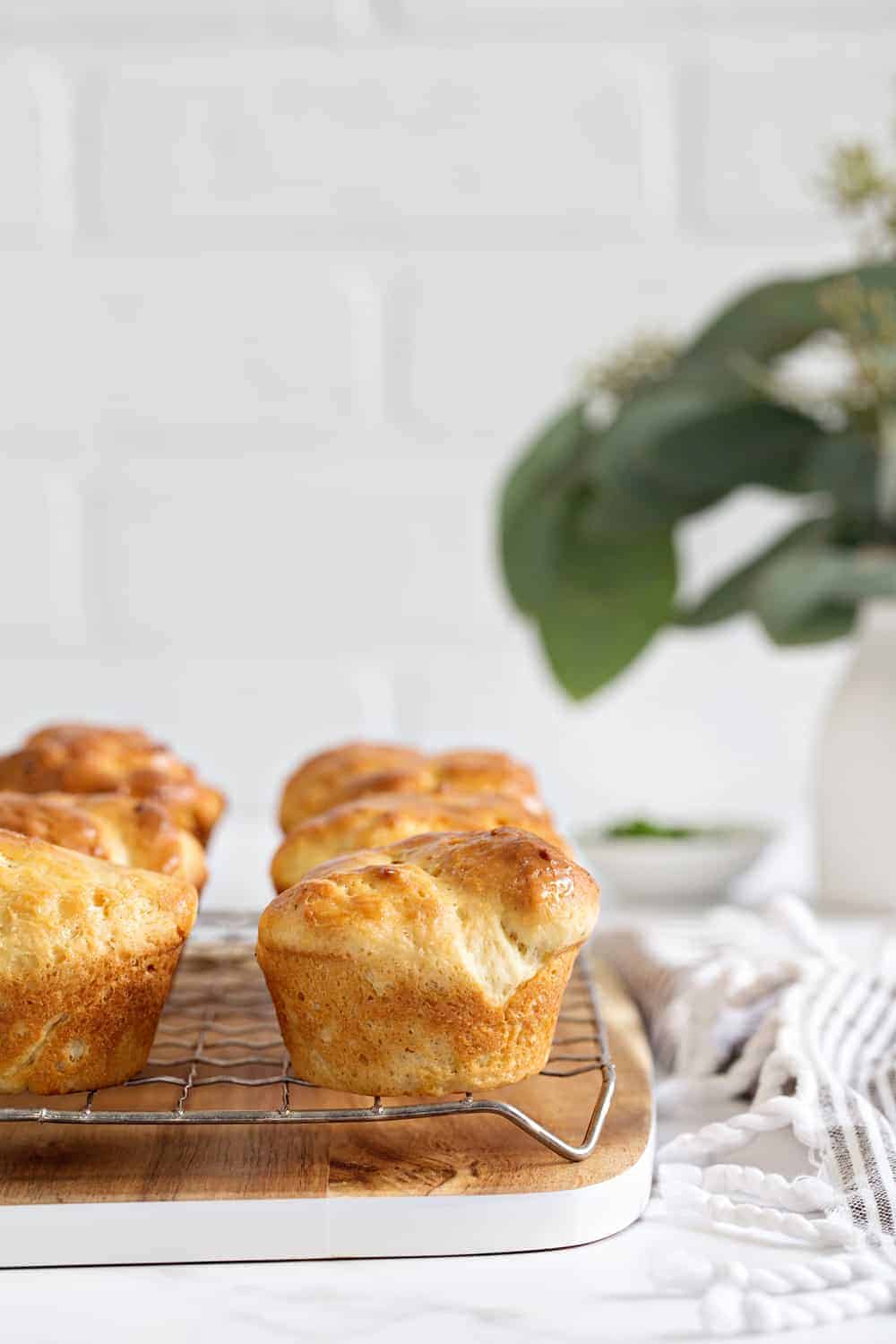 Even though I conquered my fear of yeast years ago, I find that so many people I chat with are intimidated when it comes to the thought of working with yeast.
But no worries. I've got you.
When it comes to baking with yeast, you really only need a little patience, a solid recipe, and high-quality Fleischmann's® Yeast.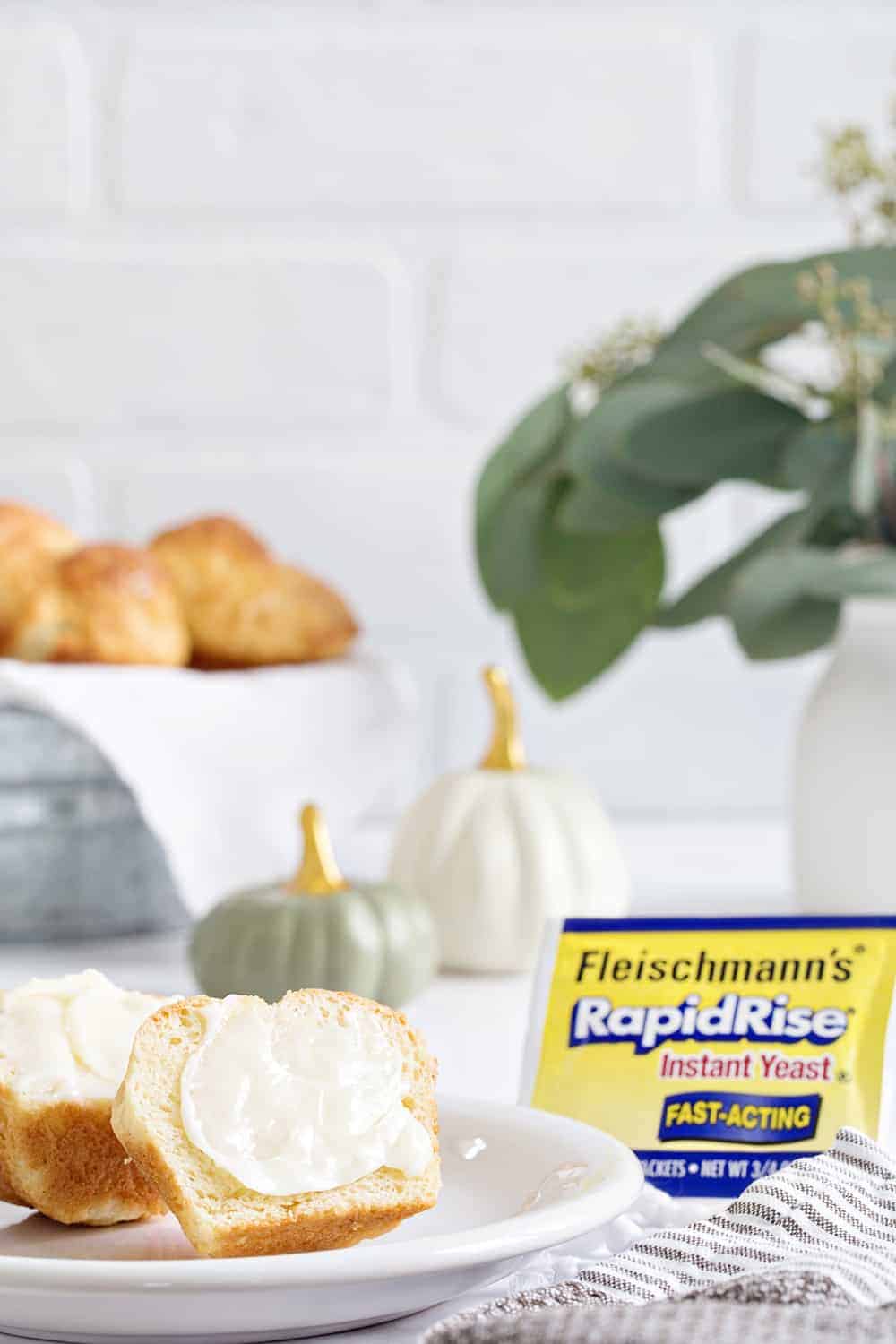 I've worked with Fleischmann's® for years because in my opinion, it's the best and most reliable yeast on the market. Whether I'm whipping up Overnight Chai Spice Sweet Rolls, Brown and Serve Rolls, or Cinnamon Sugar Soft Pretzel Bites, Fleischmann's® Yeast gives me perfect results every single time.
I also recommend starting with a simple recipe just like these Sour Cream Rolls.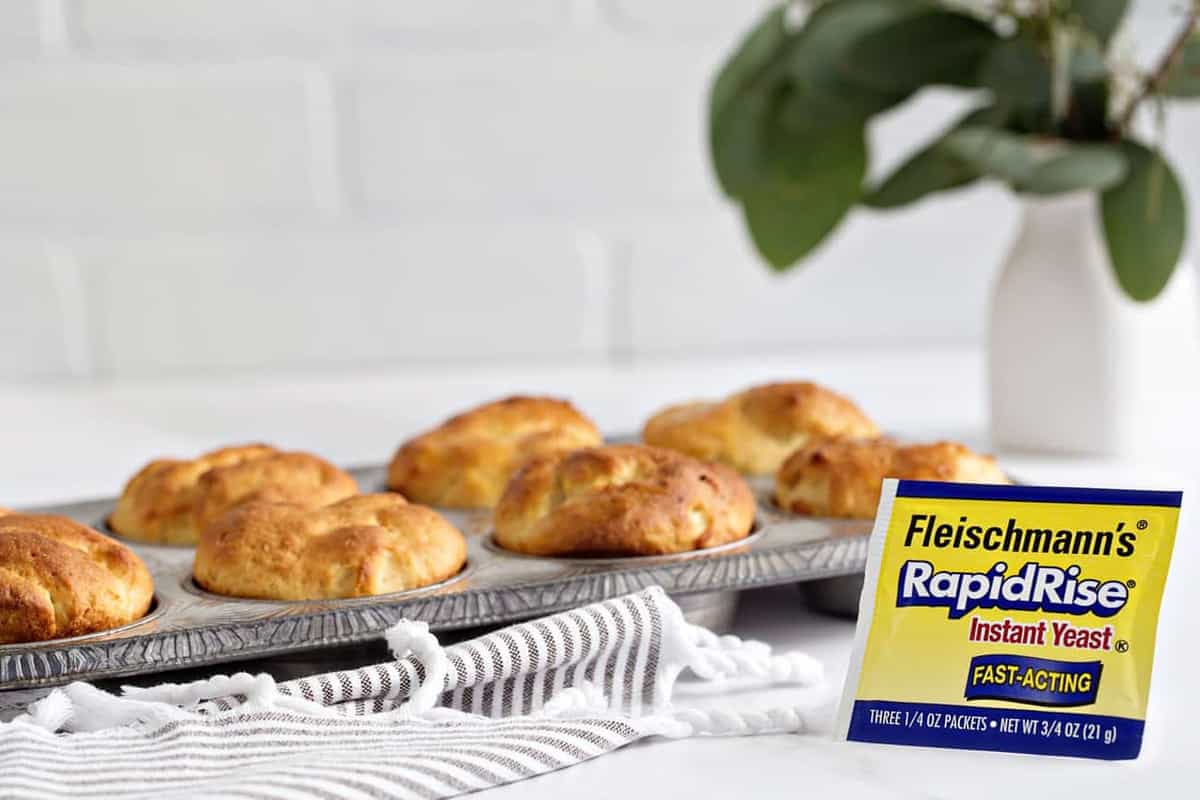 Honestly, these rolls couldn't be easier. Everything is whipped up with an electric mixer, there's no kneading and they're baked in a muffin tin, which mean you don't even have to form them.
Simply use a cookie scoop or two spoons to divide the dough into the muffin wells, let them rise for an hour and into the oven they go.
Thanks to Fleischmann's® RapidRise™ Yeast, there's not a lot of rise time which means you'll be enjoying these Sour Cream Rolls in no time.
I promise they're easy enough for a weeknight! Seriously though, how good would these be with chili?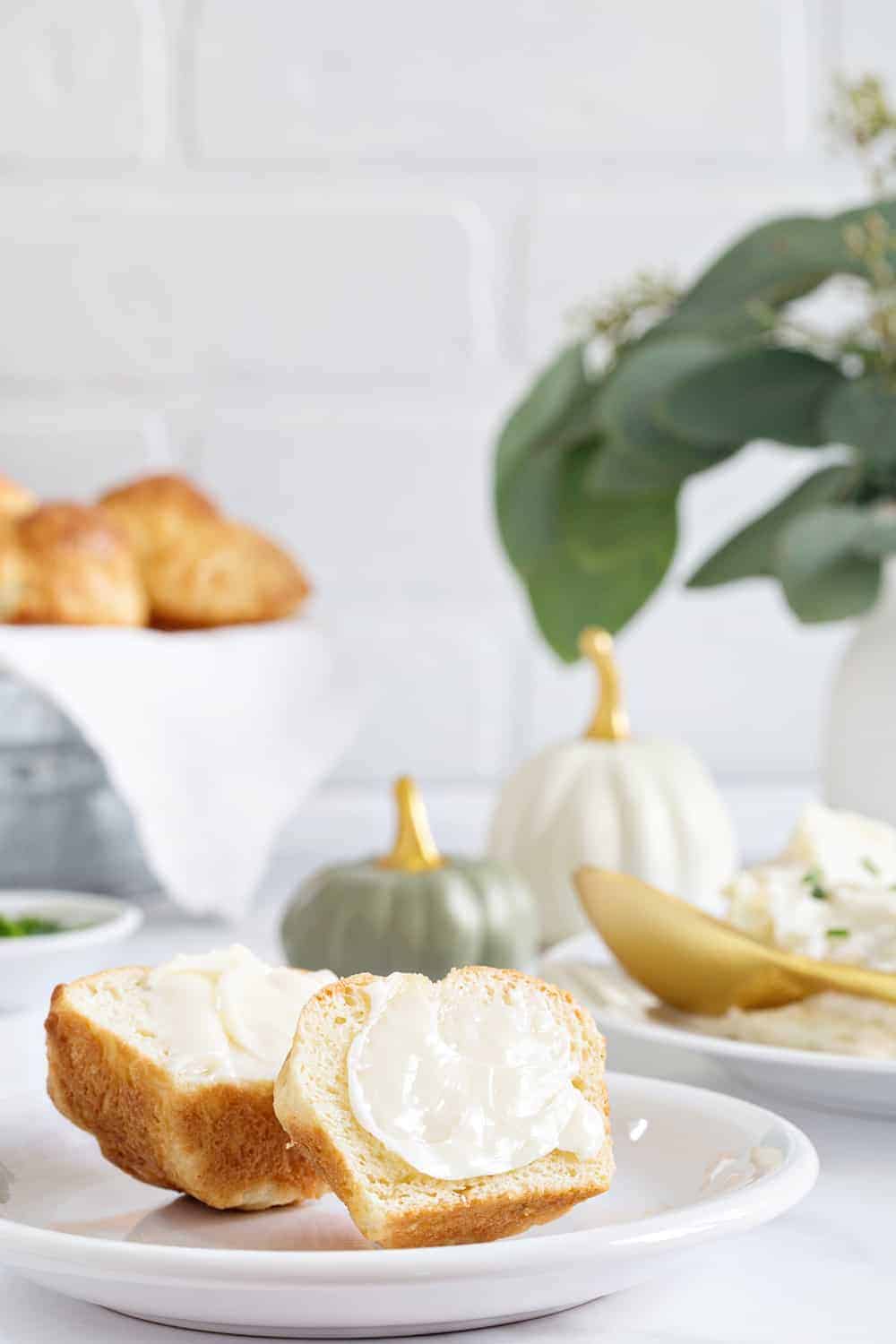 SOUR CREAM AND ONION ROLLS
As it turns out, adding sour cream and onion flavor to yeast rolls is really easy.
You probably have most of what you need to make these Sour Cream Rolls in your pantry already.
The recipe starts with all of the basic yeast roll ingredients, including our favorite Fleischmann's® RapidRise Yeast.
From there we'll reach for sour cream to add a slight tang to the rolls. To get the onion flavor, I swapped out the salt in this recipe for onion salt and added some dried green onion, partly for flavor and partly to give the rolls that characteristic sour cream and onion look.
ONION SALT VS ONION POWDER
Most of us already have onion salt or onion powder or both in our pantries. So what exactly is the difference between onion salt and onion powder?
Onion salt is basically just onion powder combined with salt. I like keeping onion salt on hand because it lets me salt food and add onion flavor at the same time.
If you don't have onion salt on hand, you can use onion powder instead. Just make sure you add some salt, too! I'd recommend adding about 1/2 teaspoon of salt and 3/4 teaspoon of onion powder.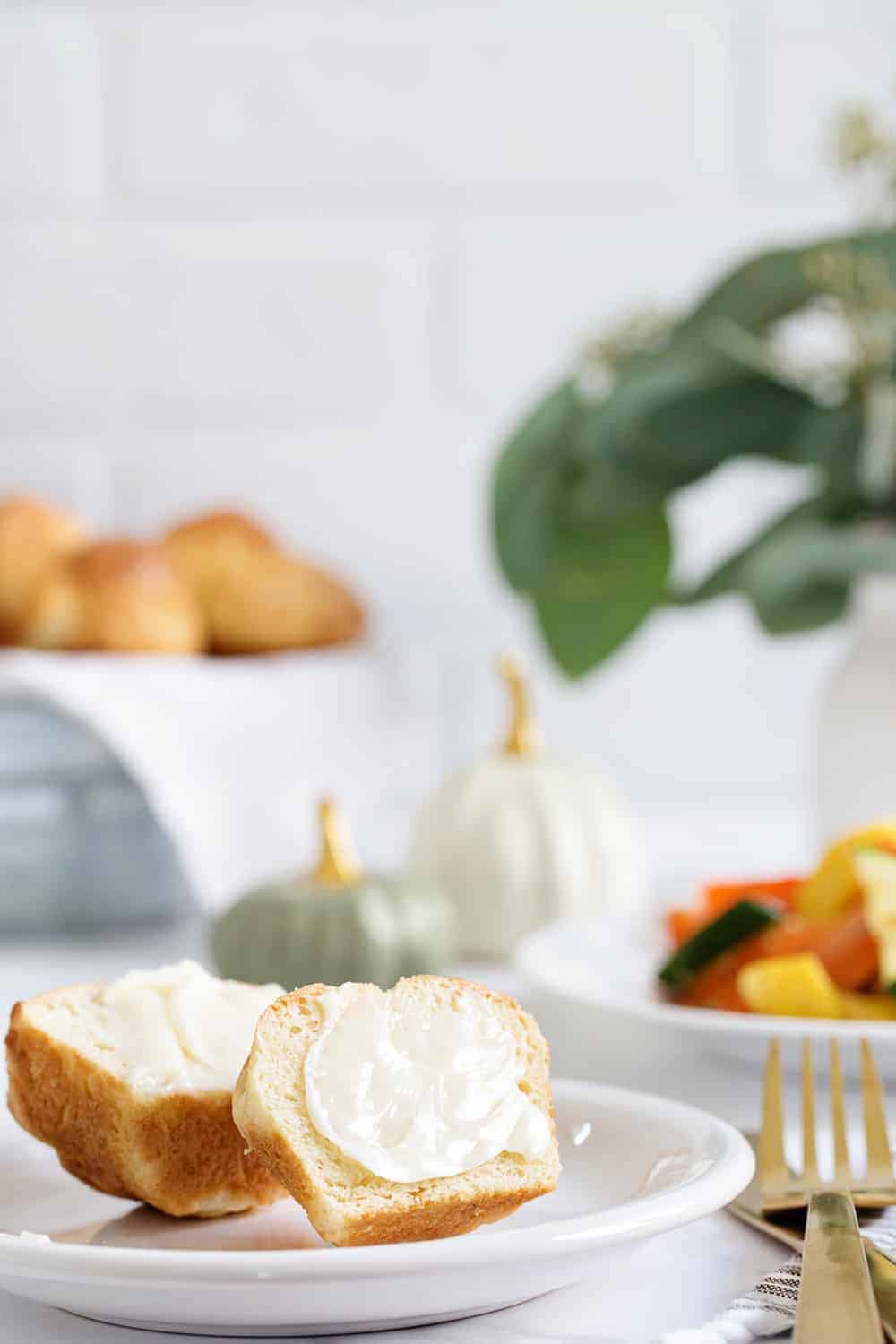 EASY SOUR CREAM ROLLS RECIPE
Sour Cream Rolls are the perfect yeast roll recipe for beginners or anyone on a time crunch.
Because Sour Cream Rolls use Fleischmann's® RapidRise Yeast, we can add the yeast directly to the dough and the rolls only need to rise once.
And while I do usually find kneading and shaping dough to be relaxing, like with Garlic and Herb Beer Bread Rolls or Potato Rolls, sometimes I just don't have time. Sour Cream Rolls to the rescue – we don't have to knead or shape them.
That's right. You can go right from mixing together the dough to spooning it into greased muffin tins. After one rise, they go straight into the oven.
Honestly, when it comes to the holidays, the easier recipes can be, the better off we all are. I know I'll be reaching for this Sour Cream Rolls recipe for all sorts of holidays from here on out.