Hummingbird cupcakes are a classic Southern dessert. Filled with fruit and nuts, these party-ready cupcakes will make everyone hum with excitement!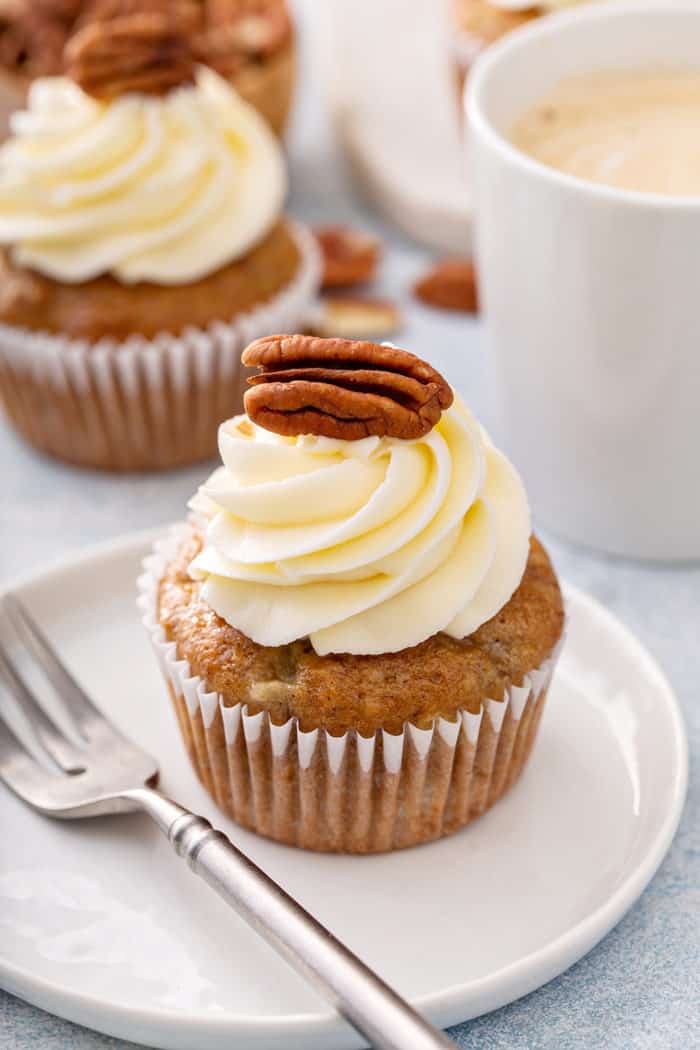 INTRO
I first shared this Hummingbird Cupcake recipe from my friend Megan of the blog Stetted several years ago. Given their springy flavors, I thought you all might need a refresher on how delicious these cupcakes are!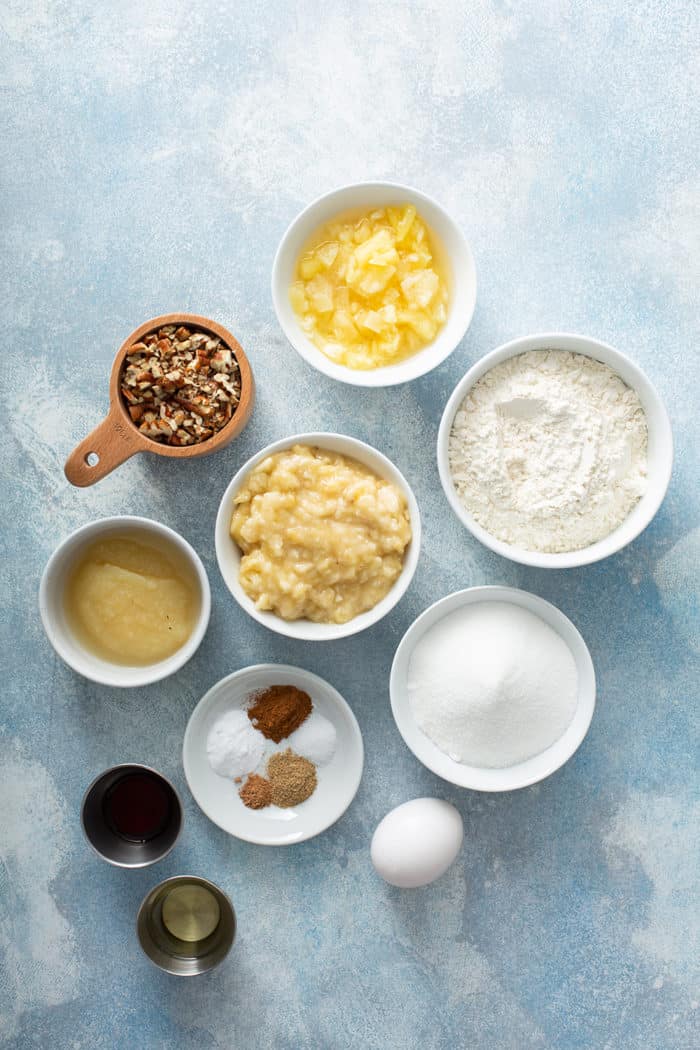 WHAT IS HUMMINGBIRD CAKE?
Hummingbird cake is almost more like an amped-up banana bread, but I think that's what makes it so amazing, because I LOVE banana bread (especially Dominque Ansel's Banana Bread or Chunky Monkey Banana Bread). It's usually a layer cake, but I opted to make Hummingbird Cupcakes for easy serving.
Hummingbird Cupcakes are filled with bananas, crushed pineapple, spices, and pecans — or walnuts if you're not in the South — and then topped with a cream cheese frosting. Most people say it's called "hummingbird" cake because everyone hums in happiness like the tiny bird when they eat it!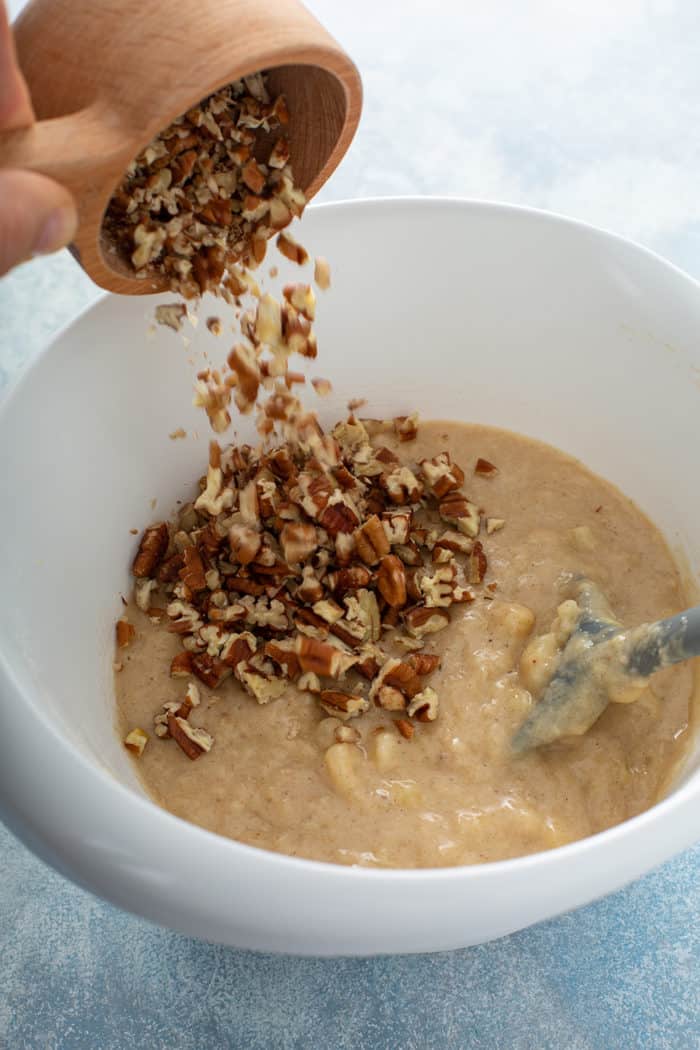 I use cinnamon, cardamom, and nutmeg as the spices in this cake, but feel free to use your favorite baking spices. Some recipes call for ginger instead of cardamom, so it just depends on what you prefer.
If you can use fresh grated nutmeg, please do! It's so much better than the pre-ground jar from the store, and whole nutmegs are actually not too expensive.
I've also used applesauce in this cake to replace some of the oil. Since there is already a lot of fruit in the cake, the applesauce blends in perfectly. If you like, you can add shredded coconut to the cake or the frosting, or even garnish the cupcakes with toasted coconut, but I like it without.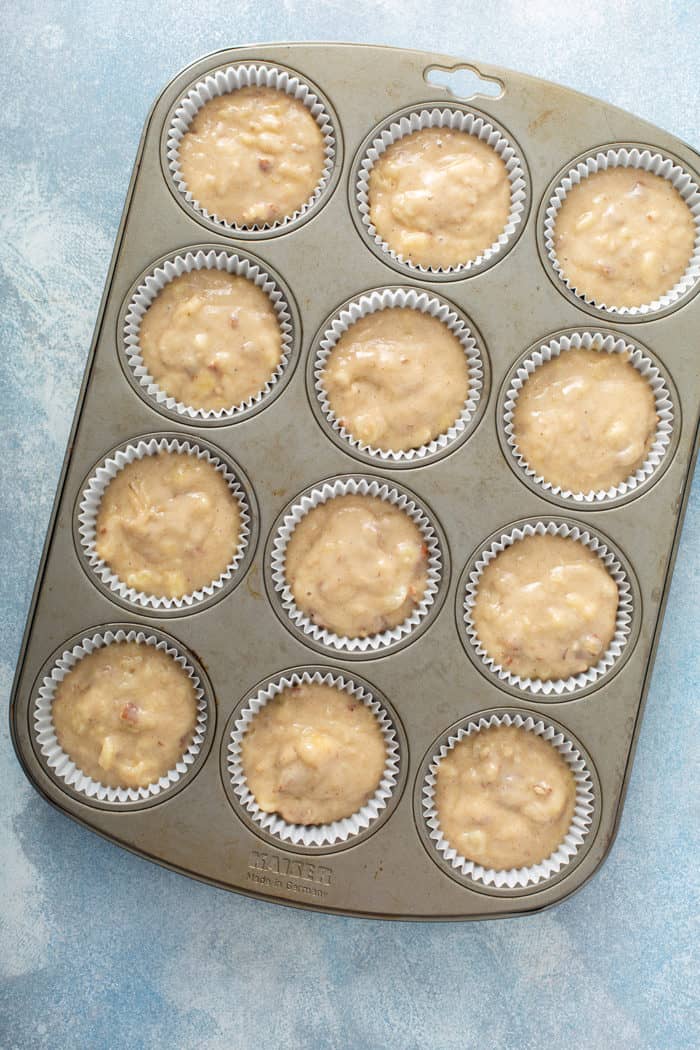 HOW TO MAKE THESE CUPCAKES
You know what's great about these cupcakes? Since they use oil, instead of butter, you can mix them together quickly by hand!
Here's what you'll need to make these cupcakes:
1 1/2 cups all-purpose flour
3/4 cup sugar
1/2 teaspoon baking soda
1/2 teaspoon cinnamon
1/4 teaspoon salt
1/4 teaspoon ground cardamom
Pinch grated nutmeg
1 egg
1/4 cup applesauce
1 1/2 tablespoons olive or vegetable oil
3/4 cup mashed banana (about 2 large bananas)
4 ounces crushed pineapple, undrained
1 teaspoon pure vanilla extract
1/2 cup pecans, chopped (optional)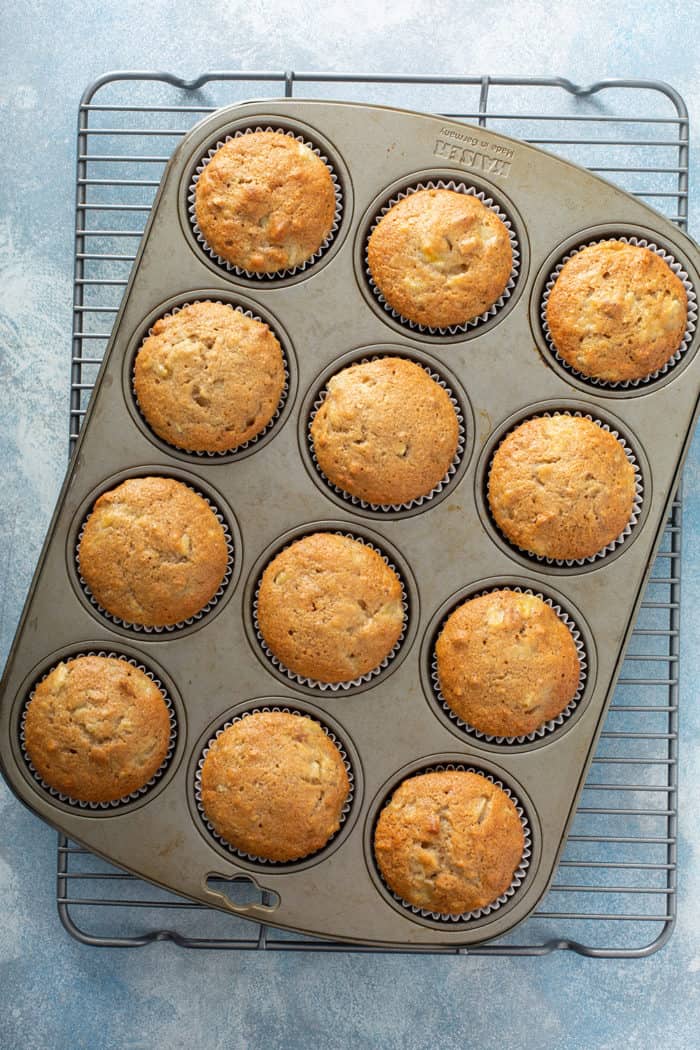 Don't be intimidated by the long list of ingredients. A chunk of those are the spices, and I promise they bring a lot to the cupcake party.
Whisk together the flour, sugar, spices, baking soda, and salt. Set the dry ingredients aside.
In another bowl, whisk together the egg, applesauce, pineapple and its juices, banana, and vanilla. Stir in the dry ingredients and then the pecans until everything is just combined.
Scoop the batter into a lined cupcake tin. This recipe will make 12 cupcakes – the perfect amount, if you ask me.
Bake the cupcakes for 18-20 minutes, then let them cool completely on a wire rack before topping with cream cheese frosting.
If you don't like cream cheese frosting, you can always top them with homemade buttercream frosting. But the cream cheese frosting is traditional!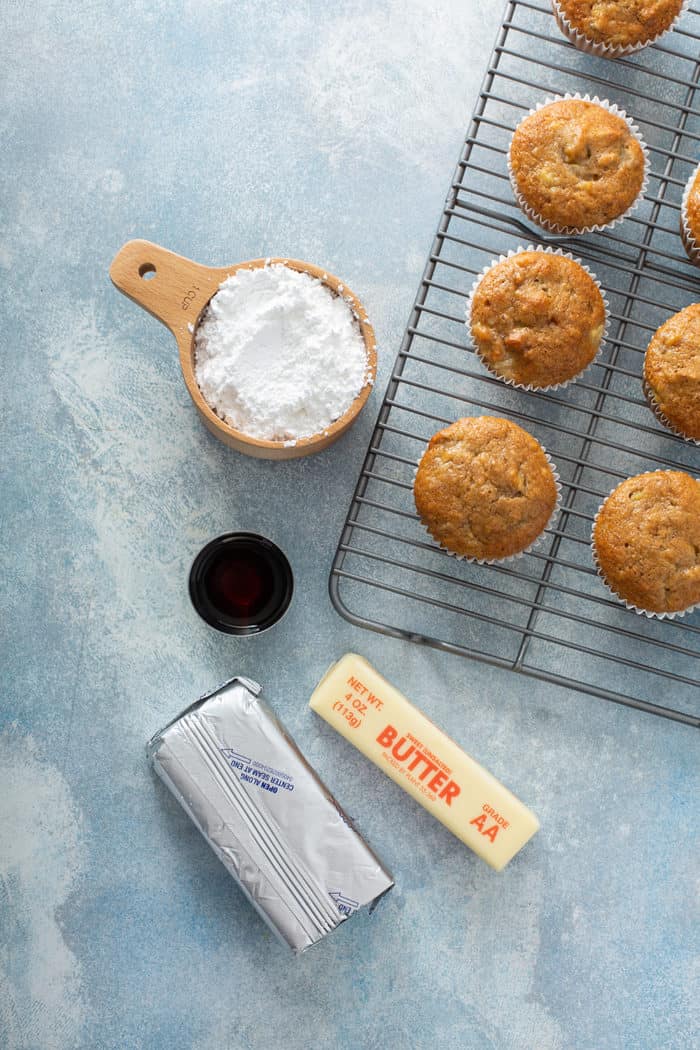 HOW TO STORE HUMMINGBIRD CUPCAKES
I always like to store cakes and cupcakes with cream cheese frosting in the refrigerator. Pop the cupcakes in a covered container and they'll keep in the refrigerator for up to 3 days.
Let the cupcakes sit out at room temperature for about an hour before serving to take the chill off of them.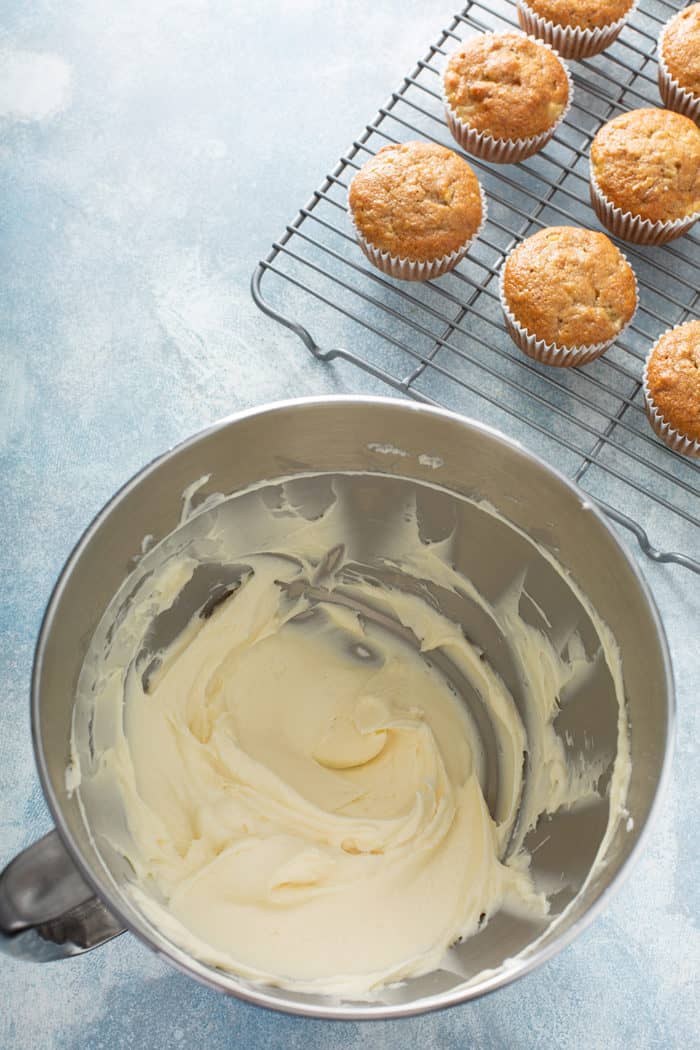 CAN YOU FREEZE THESE CUPCAKES?
If you want to make your Hummingbird Cupcakes more than a day or two ahead of when you plan to serve them, you can always freeze them.
I recommend freezing the cupcakes unfrosted and frosting them just before serving or taking them to a party.
Wrap each cupcake in plastic wrap, then place the cupcakes in a zip-top freezer bag. Make sure to get out as much air as possible before sealing the bag tightly.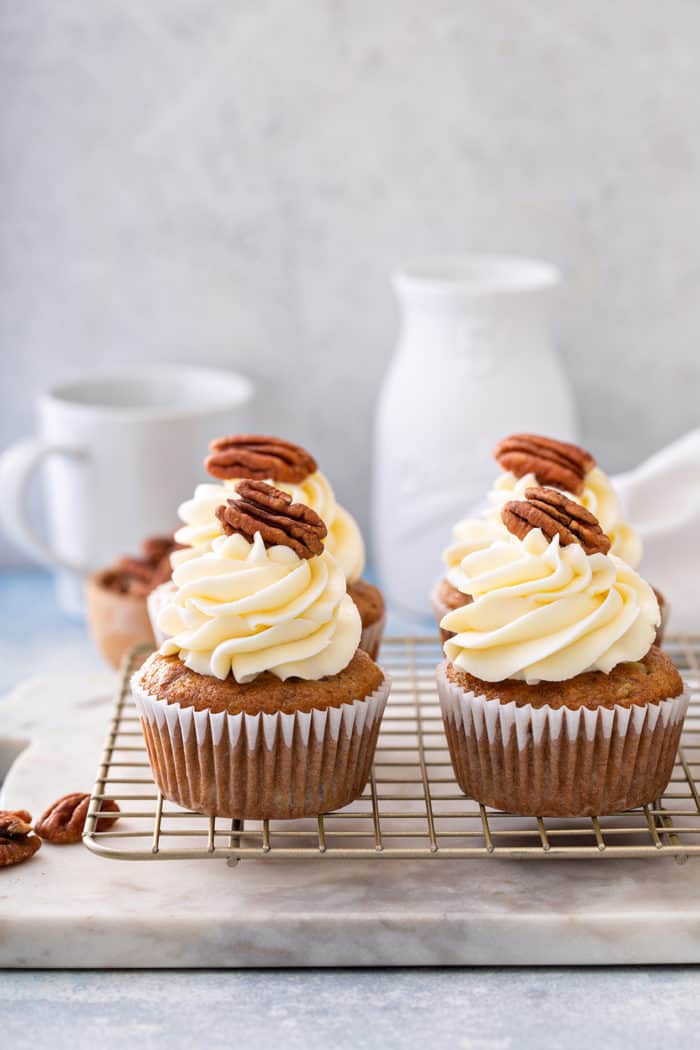 Label the bag and freeze the cupcakes for up to a month for best flavor, but I have frozen cake for up to 3 months and it still tasted great. Double wrapping the cupcakes will help if you want to freeze them for longer.
When you're ready, let the cupcakes sit at room temperature to thaw, then whip up a fresh batch of the frosting and decorate as desired.
You can freeze frosted cupcakes, but I would recommend that more for leftovers that you want to hang onto – not for a full batch of cupcakes you plan to take to a party.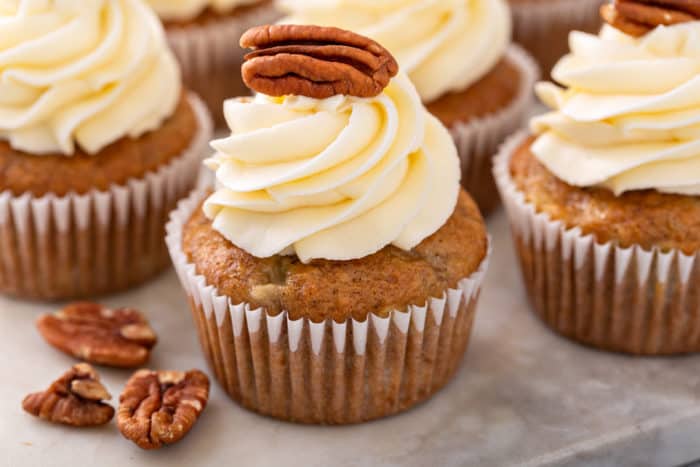 If you're freezing frosted Hummingbird Cupcakes, place the cupcakes on a plate or sheet tray in the freezer until frozen through. Then place the cupcakes in a freezer-safe container. This will help keep the frosting from getting smashed.
Let the cupcakes thaw on the counter for an hour or two or in the refrigerator overnight before enjoying.
If you love banana bread or Moist Banana Cake, I know you'll love these Hummingbird Cupcakes! They'll be a hit at your next party or get-together.