Hummingbird cupcakes are a classic Southern dessert. Filled with fruit and nuts, these party-ready cupcakes will make everyone hum with excitement!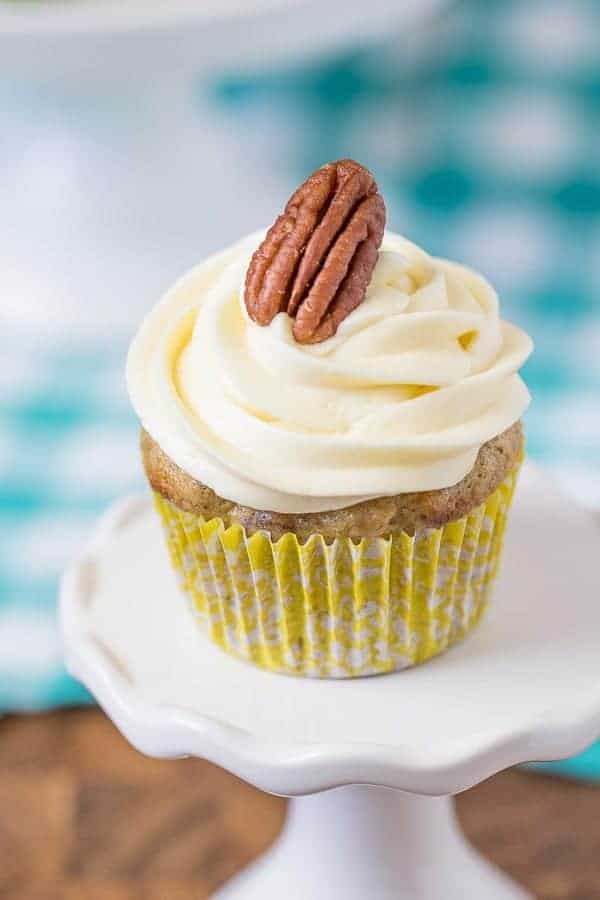 This is a guest post from the lovely Megan of the blog Stetted. I hope you love these Hummingbird Cupcakes as much as I do. Enjoy!
One of the things I've realized I love to do as an adult is throw parties. It could be the food blogger in me, but I have a suspicion it has to do with living in Texas the past 12 years.
While not everyone includes Texas in the "South," Texans are definitely just as proud of their hospitality as any other Southerner. Plenty of food and drink must be available at all times, even if that means you have to run to the store five minutes before the party starts. You also must make sure everyone else eats before you do, even if the food does run out.
Also key at a good party is plenty of dessert, like Texas Sheet Cake or Salted Caramel Pecan Blondies. Though, I know from my experience of Lutheran potlucks that that isn't limited to the South!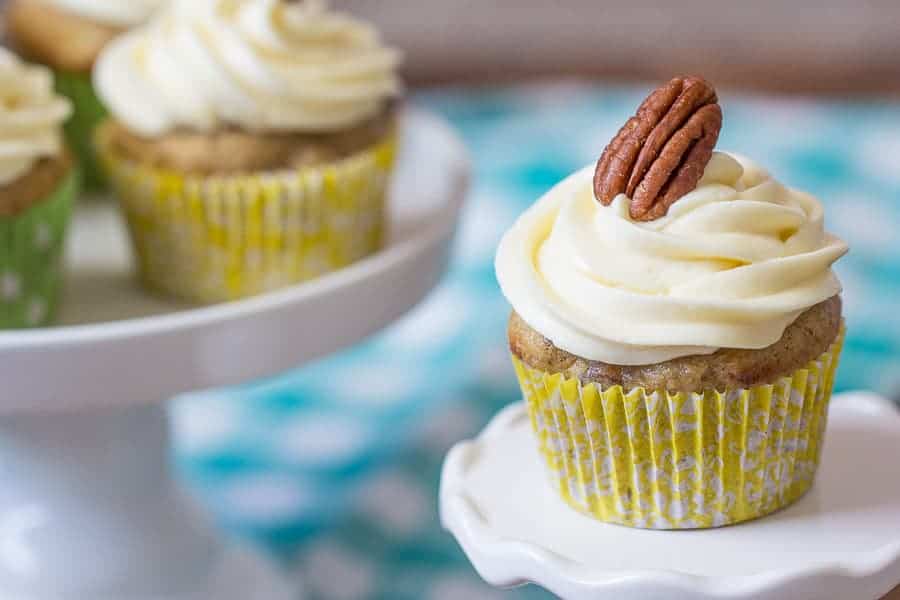 One dessert that is popular down here is Hummingbird Cake. This fruit-filled cake originated in Jamaica, but quickly became popular in the South when it was featured in Southern Living magazine.
The cake is almost more like an amped-up banana bread, but I think that's what makes it so amazing, because I LOVE banana bread. It's usually a layer cake, but I opted to make Hummingbird Cupcakes for easy serving.
Hummingbird Cupcakes are filled with bananas, crushed pineapple, spices, and pecans — or walnuts if you're not in the South — and then topped with a cream cheese frosting. Most people say it's called "hummingbird" because everyone hums in happiness like the tiny bird when they eat it!
I use cinnamon, cardamom, and nutmeg as the spices in this cake, but feel free to use your favorite baking spices. Some recipes call for ginger instead of cardamom, so it just depends on what you prefer. If you can use fresh grated nutmeg, please do! It's so much better than the pre-ground jar from the store, and whole nutmegs are actually not too expensive.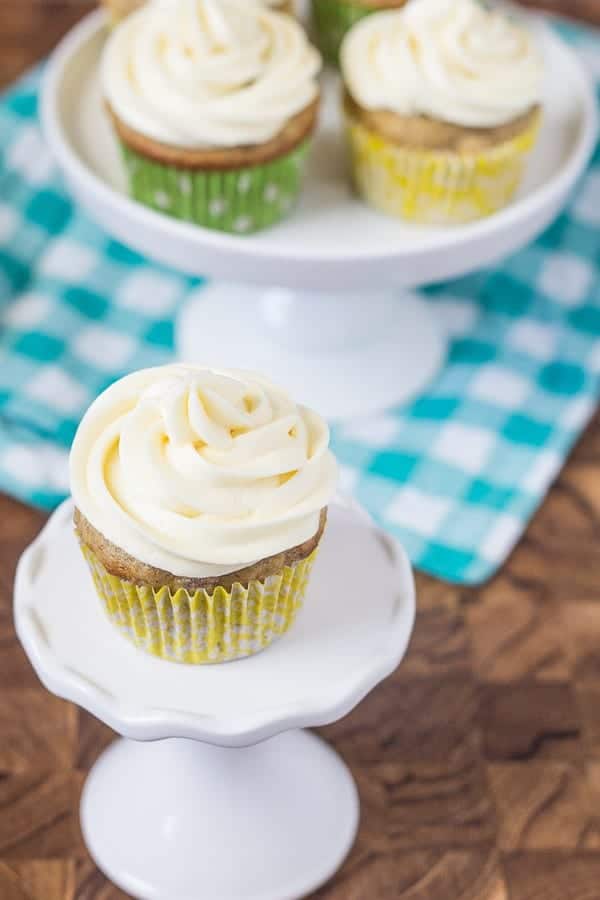 I've also used applesauce in this cake to replace some of the oil and make it a tiny bit healthier. Since there is already a lot of fruit in the cake, the applesauce blends in perfectly. If you like, you can add shredded coconut to the cake or the frosting, but I like it without.
This recipe makes 1 dozen cupcakes, the perfect amount for using up wayward bananas. You can also easily double the recipe for parties, or if you want to make it into a layer cake instead.
Try these Hummingbird Cupcakes for your next family gathering!
If you're looking for more delicious cupcake recipes, be sure to check out these Cherry Cheesecake Cupcakes and these Lemon Lime Cupcakes here on My Baking Addiction.