Dominique Ansel's Banana Bread is rich and flavorful, with a perfect crumb. If you take banana bread seriously, this is the loaf for you.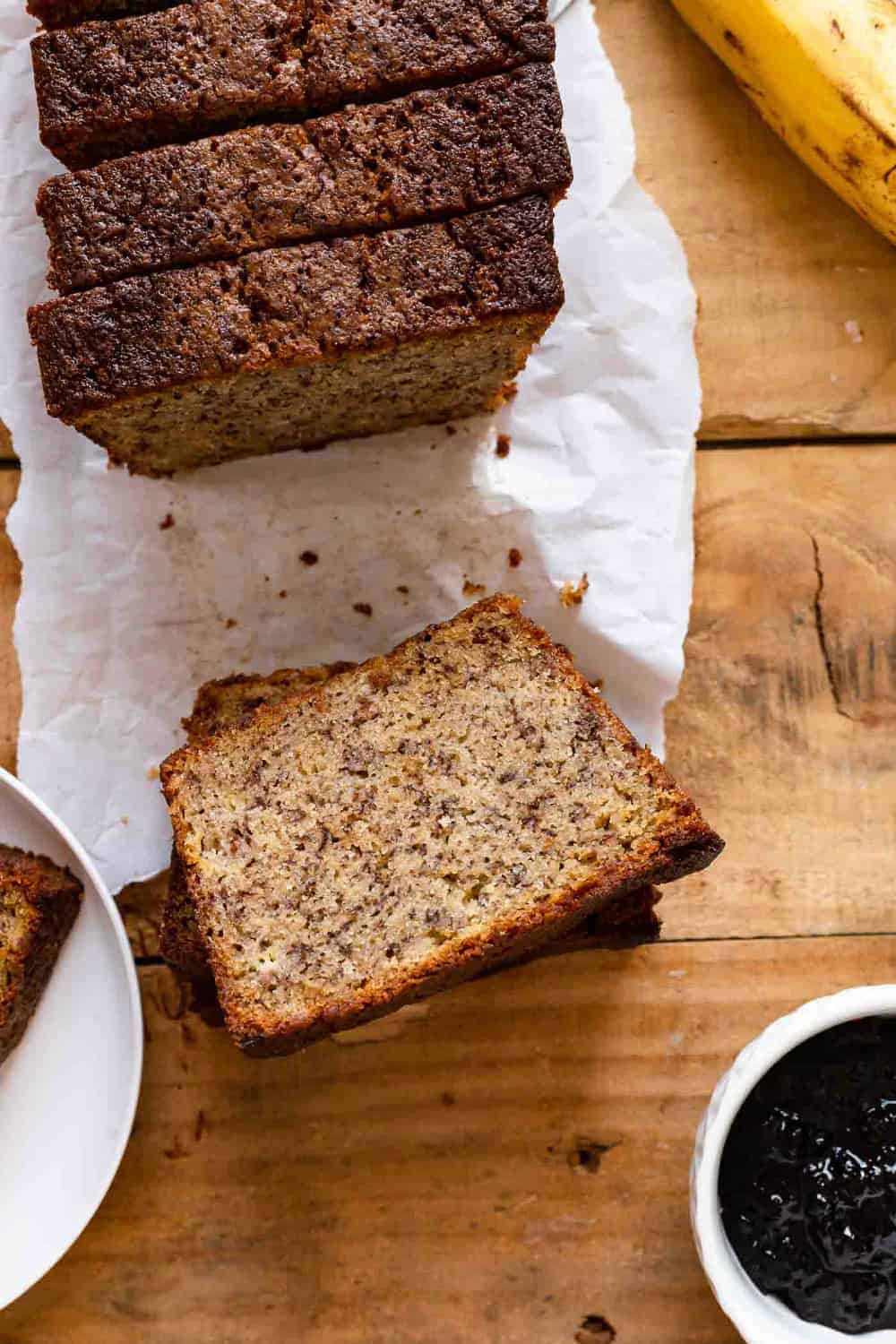 Okay, I'll admit, when my friend Amber first insisted I make this recipe, I was dubious. There's a lot of butter.
Like, a lot a lot.
I am here to tell you it's worth every single solitary calorie. This is some fantastic quick bread.
I've had some really great banana bread in my time, as evidenced by my recipes for Triple Berry Banana Bread, Rum Coconut Banana Bread, Bourbon Banana Bread, and even Make Ahead Banana Bread Coffee Cake.
But I am here to tell you that my husband is beyond obsessed. He's asked me to make it three times in the last two weeks, and since I often fancy it up with a crackly cinnamon-sugar top (an addition I highly recommend), he just can't get enough.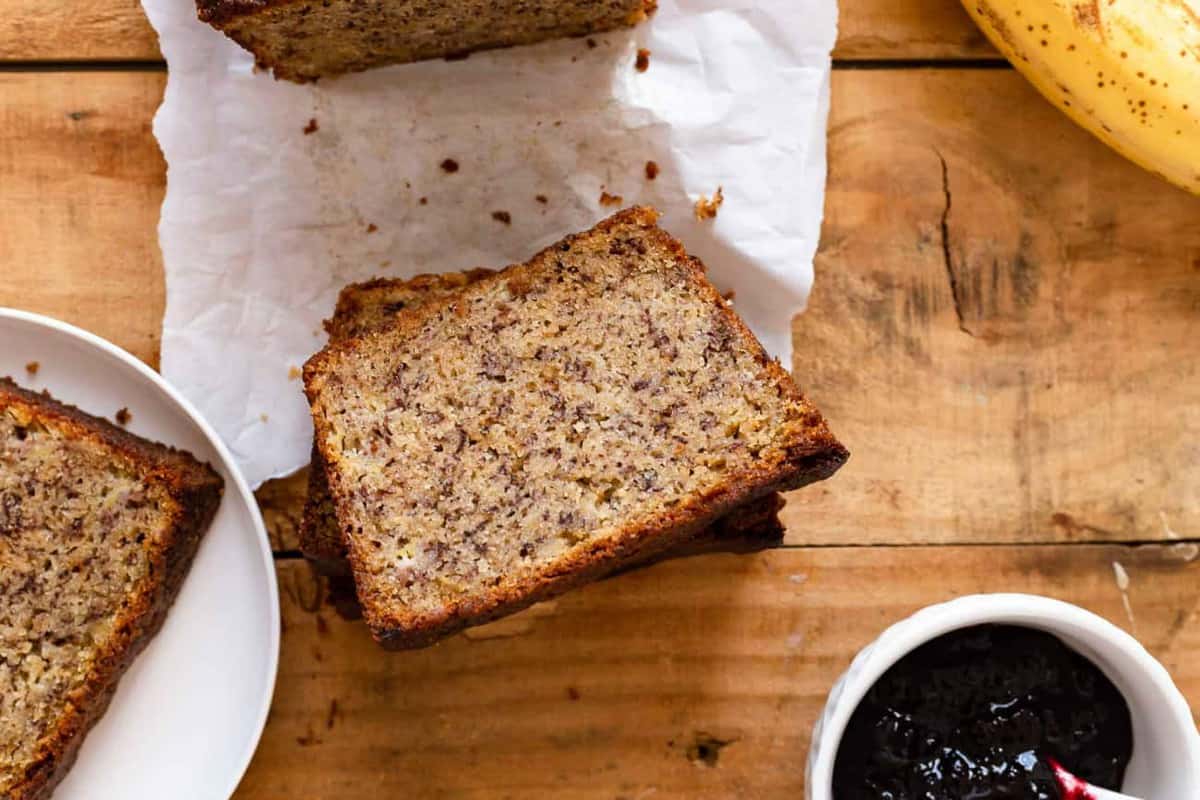 You know what no one wants? Scalped banana bread.
Do you know what I have? Three loaves of it.
Why? He can't stop cutting the top off and eating it. So, coming soon, you may see a muffin top recipe that's a riff on this one, just for people like Eric that can't get enough of caramel-crunchy quick bread topping.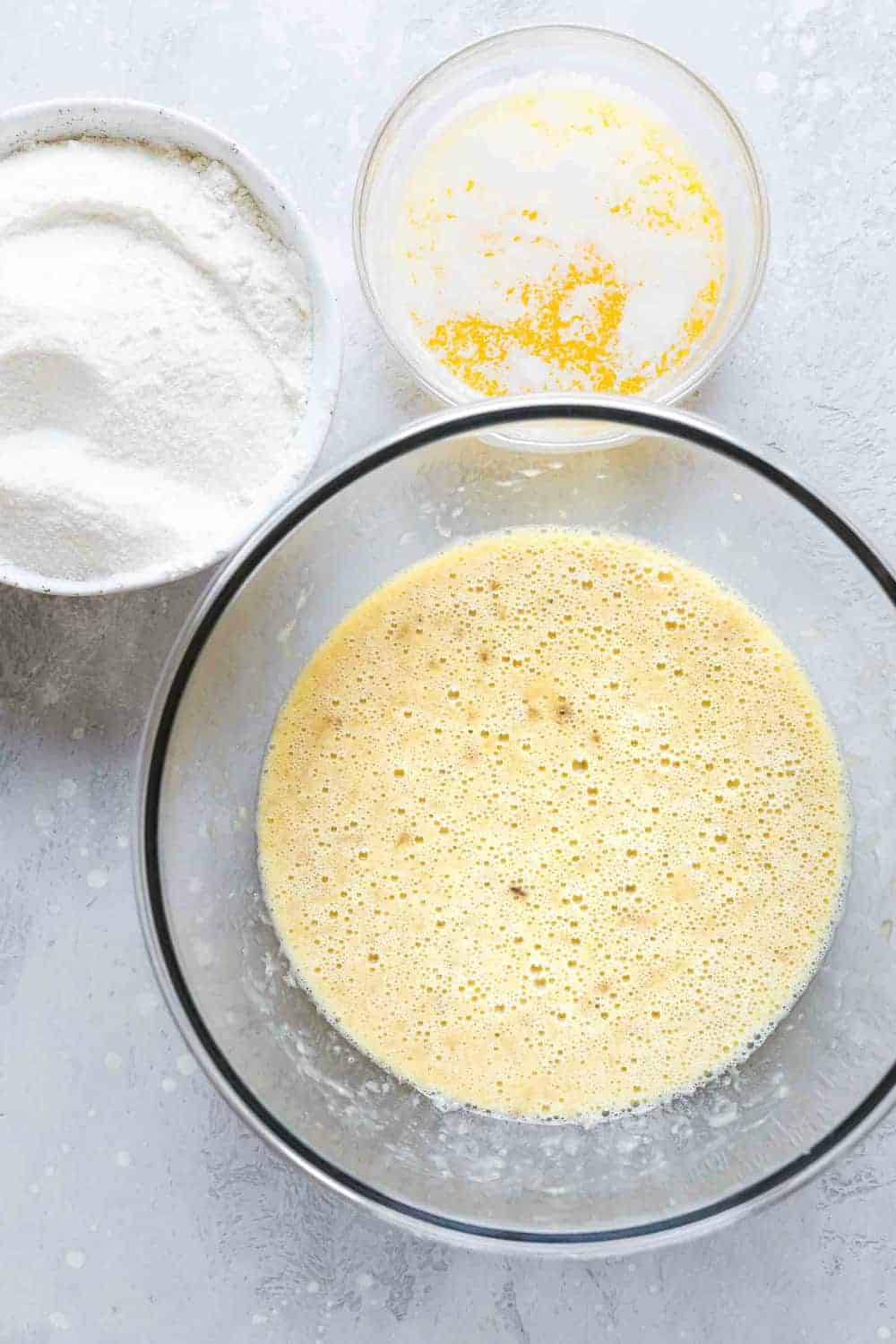 WHO IS DOMINIQUE ANSEL?
He's the genius behind the Cronut. If you've never had one, it's a donut made from croissant dough.
It's usually filled with some type of cream or jelly – I've had key lime curd and vanilla bean before – and it put his bakery on the map in New York City.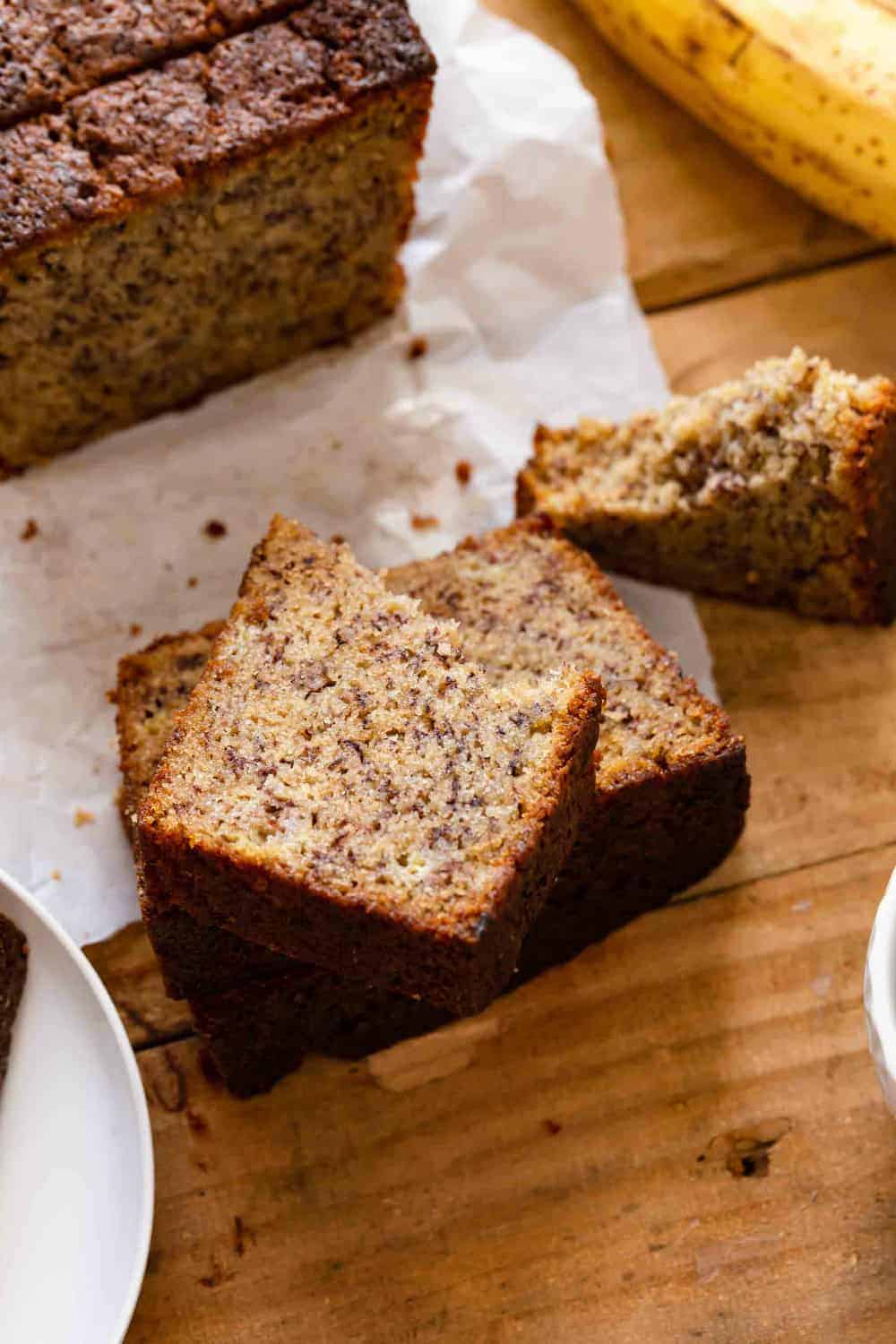 So I knew going in that this recipe would be pretty phenomenal.
When Amber told me about it, I knew it had to be pretty major, she normally isn't a huge fan of banana bread. But when she said she couldn't stop making this one with her boys, I knew I had to try it, and share it with you.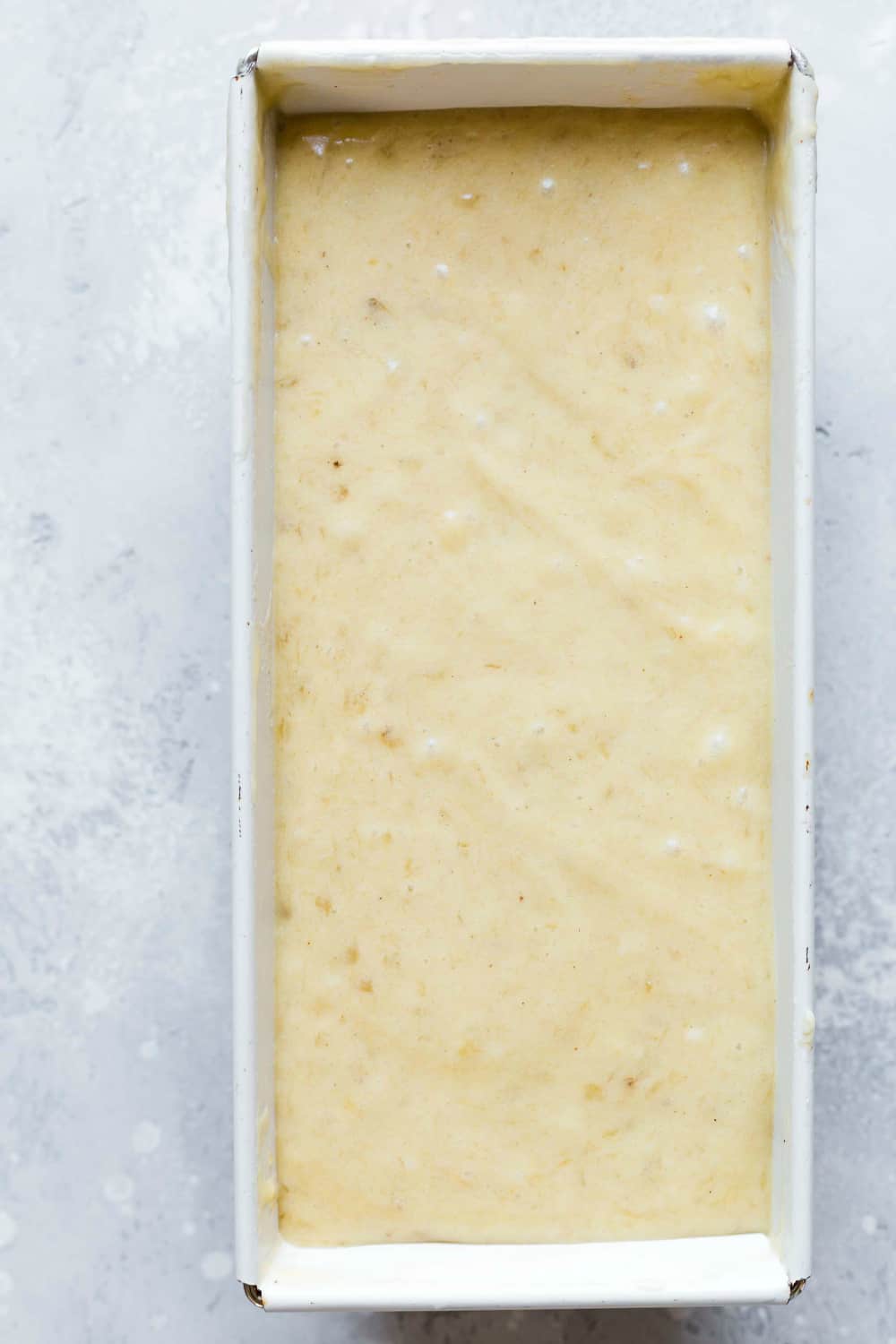 WHAT MAKES THIS BANANA BREAD SPECIAL?
The added butter and eggs, plus an extra banana compared to the usual recipes, makes for an all-around richer quick bread. It would easily stand up to grilling, like pound cake, and even topping with ice cream, if you want to go crazy.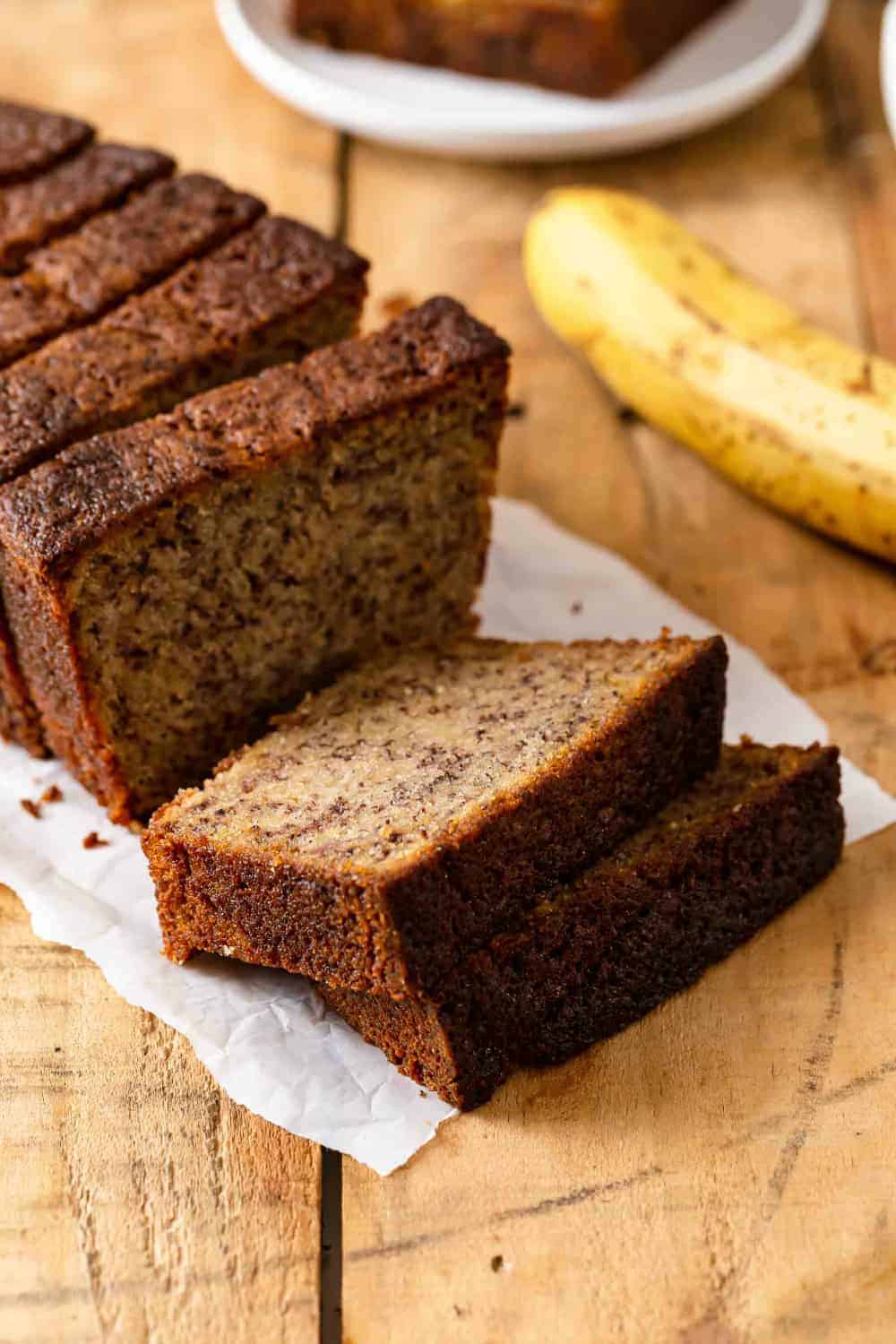 Even if you don't have bananas going brown right now, I implore you to toss them in the microwave and get this bread going.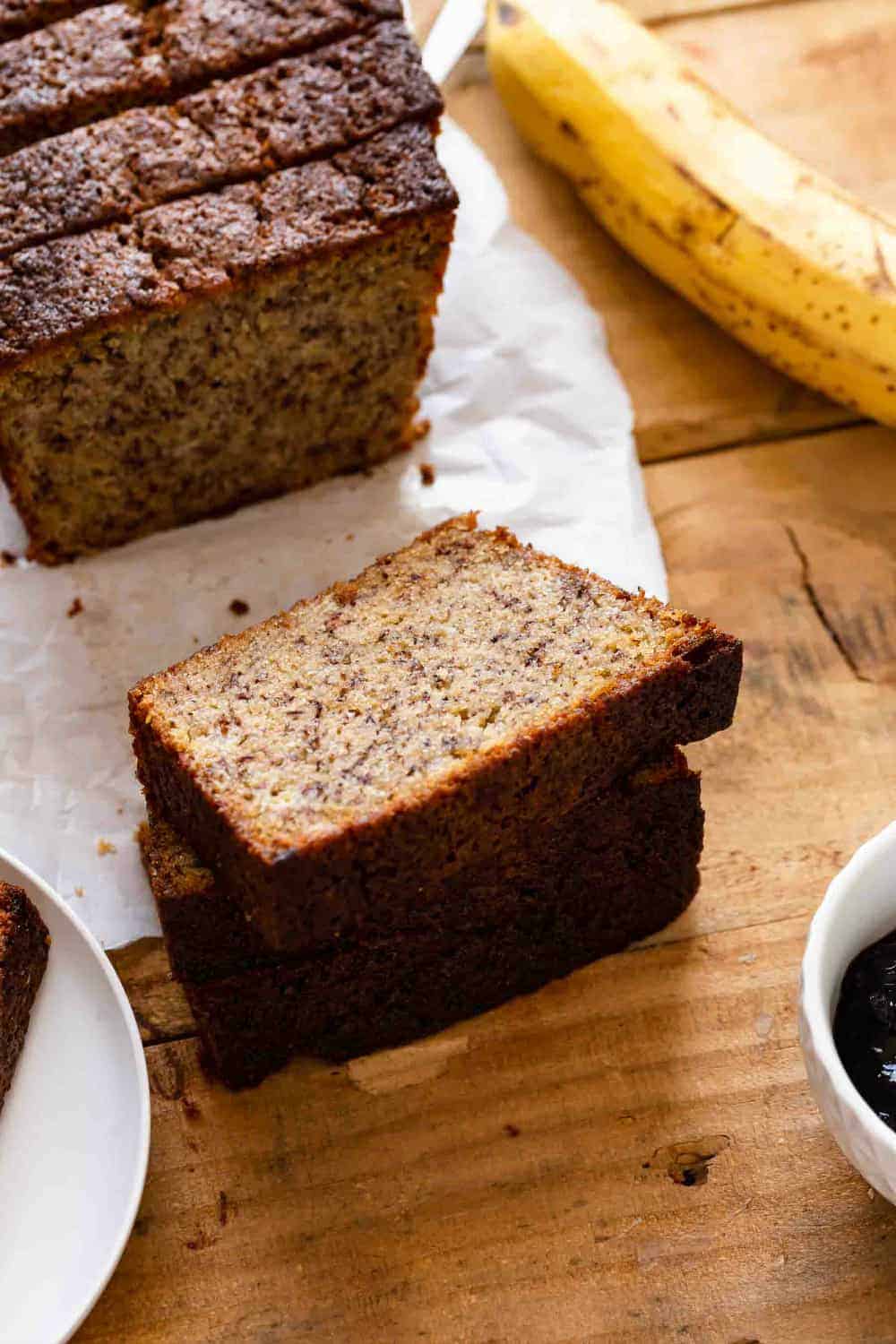 HOW DO YOU RIPEN BANANAS FASTER?
There are three ways to do it.
Use a brown paper bag. Closing it tightly over the bananas will allow the ripening process to quicken because you're trapping the ethylene gas bananas emit as they ripen. It will speed up the entire process if it has nowhere to escape.
Bake them, unpeeled, in the oven on a cookie sheet. Use a 300°F degree oven, and bake them for 15-30 minutes, just until the skins of the bananas turn black. Allow them to cool, then mash and use as normal.
Microwave them (this is the quickest option). Poke the banana all over with a fork, then place on a paper towel and zap for 30 seconds at a time until your banana reaches the desired tenderness. I would not do multiple bananas at a time, as the heating can be inconsistent.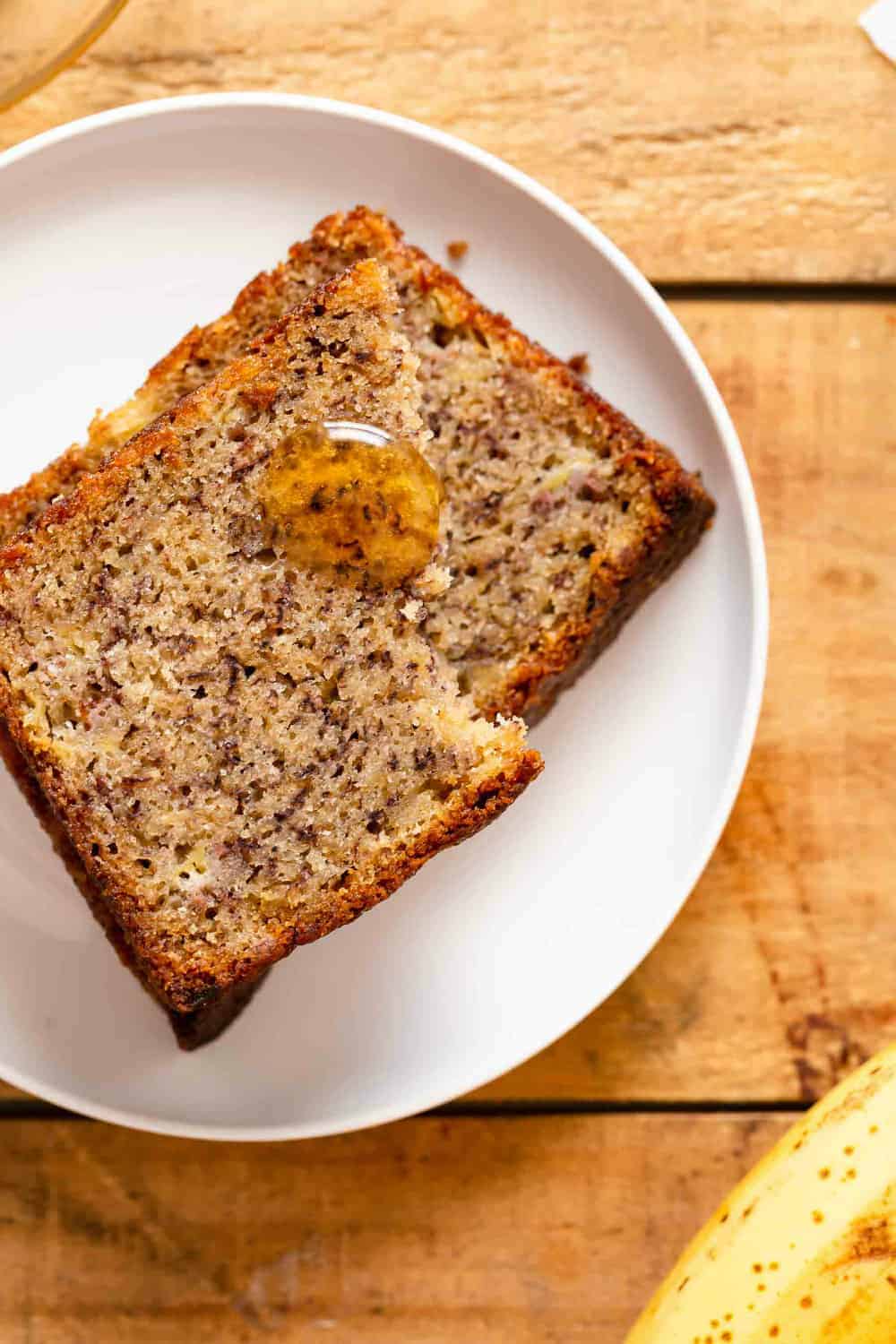 Now you have no excuses. Grab some bananas, and make this bread right now. I swear you won't regret it, and I want to hear what you think of it, so please make sure to tag me on social #mybakingaddiction or come back and leave a comment.