If you read MBA on a regular basis, you know we just moved into our brand new house. Turns out, just because all of your things are moved in, doesn't necessarily mean the construction process is over. Basically I've been stuck in the house for days, hanging out with crews of painters, trimmers and floor putter-inners. Yeah, that's so not a word, but I was vibing with the -er suffix.
Our house is pretty much in disarray, so I'm scrambling to organize Easter at the last minute. Because naturally amidst the chaos, I volunteered to host dinner. And I'm going to be honest here, dinner includes a ham from the Honey Baked Ham Company and my favorite Strawberries & Cream Cake purchased from a bakery. Don't judge, that cake is everything.
Since I can't possibly be the only one throwing an Easter celebration together at the last minute (and with chaos all around me), I thought I'd share some quick and easy Easter dessert recipes. From Ambrosia Salad to No Bake Lemon Oreo Cheesecake, I've got you covered with deliciously simple and totally doable recipes to wow your guests.
Ambrosia Salad // Ambrosia is a creamy fruit salad loaded with pineapple, mandarin oranges, coconut and miniature fruit-flavored marshmallows. The light pastel color makes the perfect dessert for Easter brunch.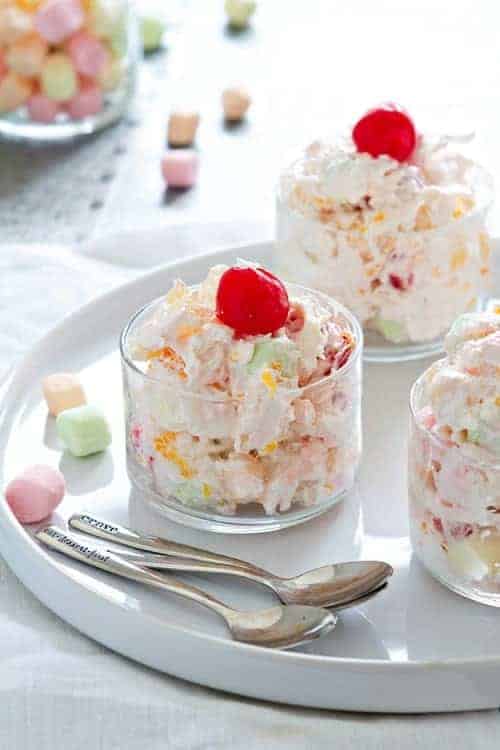 Cake Mix Cookies // Super easy cake mix cookies are given a festive Easter twist with the addition pastel buttercream and sprinkles.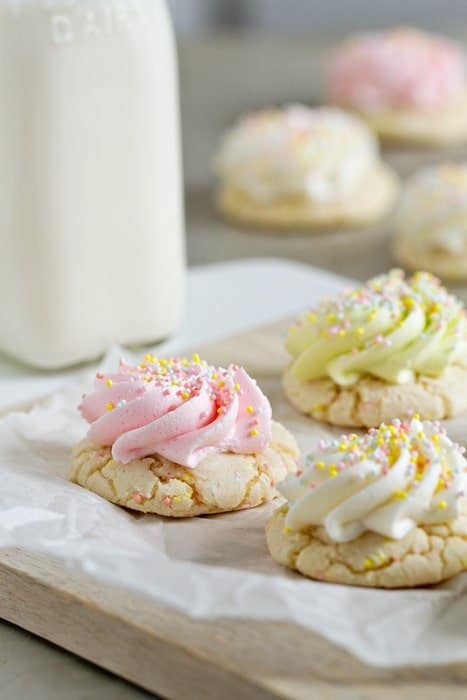 Loaded Candy Cookie Bars // Packed with Cadbury Mini Eggs, marshmallows, and two kinds of chocolate chips, these Loaded Candy Cookie Bars will satisfy just about anyone's sweet tooth.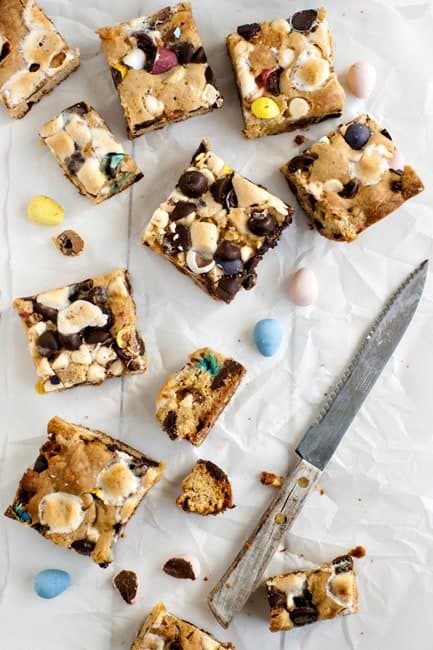 Cadbury Cream Egg Cupcakes // If you love Cadbury Cream Eggs as much I do, these delightful cupcakes are a must-make. The use of a boxed mix makes them super simple! And you can resist that gorgeous buttercream?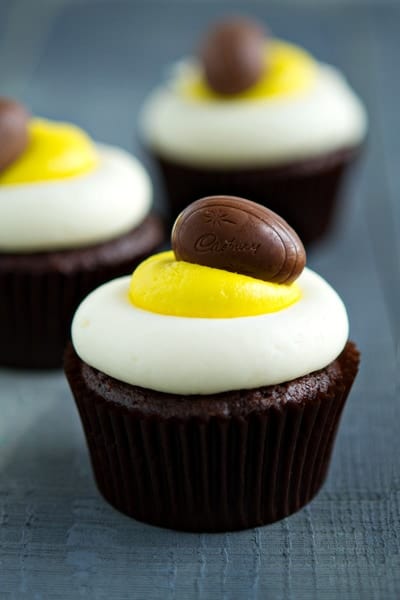 No Bake Lemon Oreo Cheesecakes // As soon as spring hits, I am all about lemon. Throw in cream cheese and Oreo cookies and this is pretty much spring dessert perfection.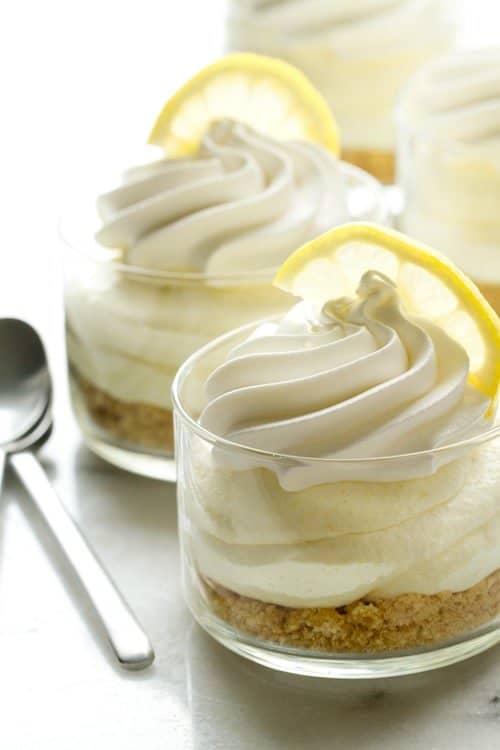 Mini Lemon Meringue Pies // Store bought tart shells and microwave lemon curd makes these mini lemon meringue come together in a snap.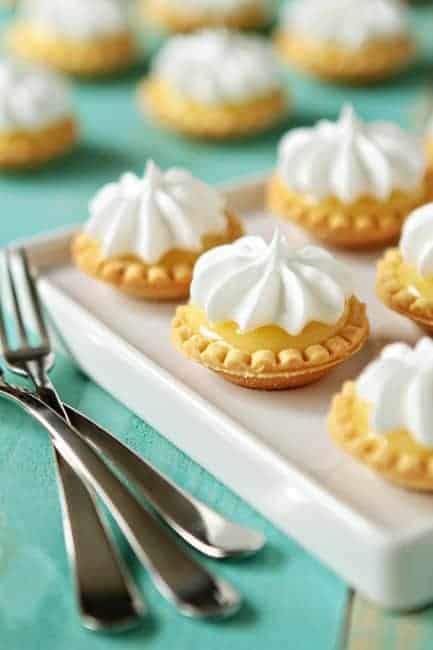 Cheesecake in a Jar // If you have few extra minutes on your hands, I highly suggest this cheesecake in a jar. Topped with fresh, spring berries, this dessert is sure to please. Who can resist cheesecake – especially when it's baked in a cute jar.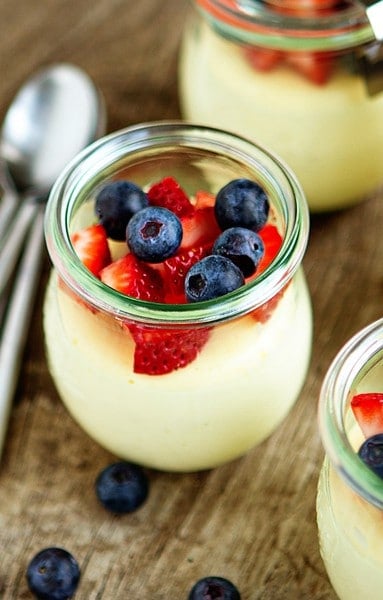 There you have it – 7 simple recipes to choose from. They'll make you look like an Easter superstar. The only person that needs to know just how easy these desserts are to make is you. Because I'm certainly not telling!