Tortilla Soup is a hearty meal that will keep you warm this winter. Top it with your favorite tortilla chips and taco toppings for a bowl of soup you'll really crave!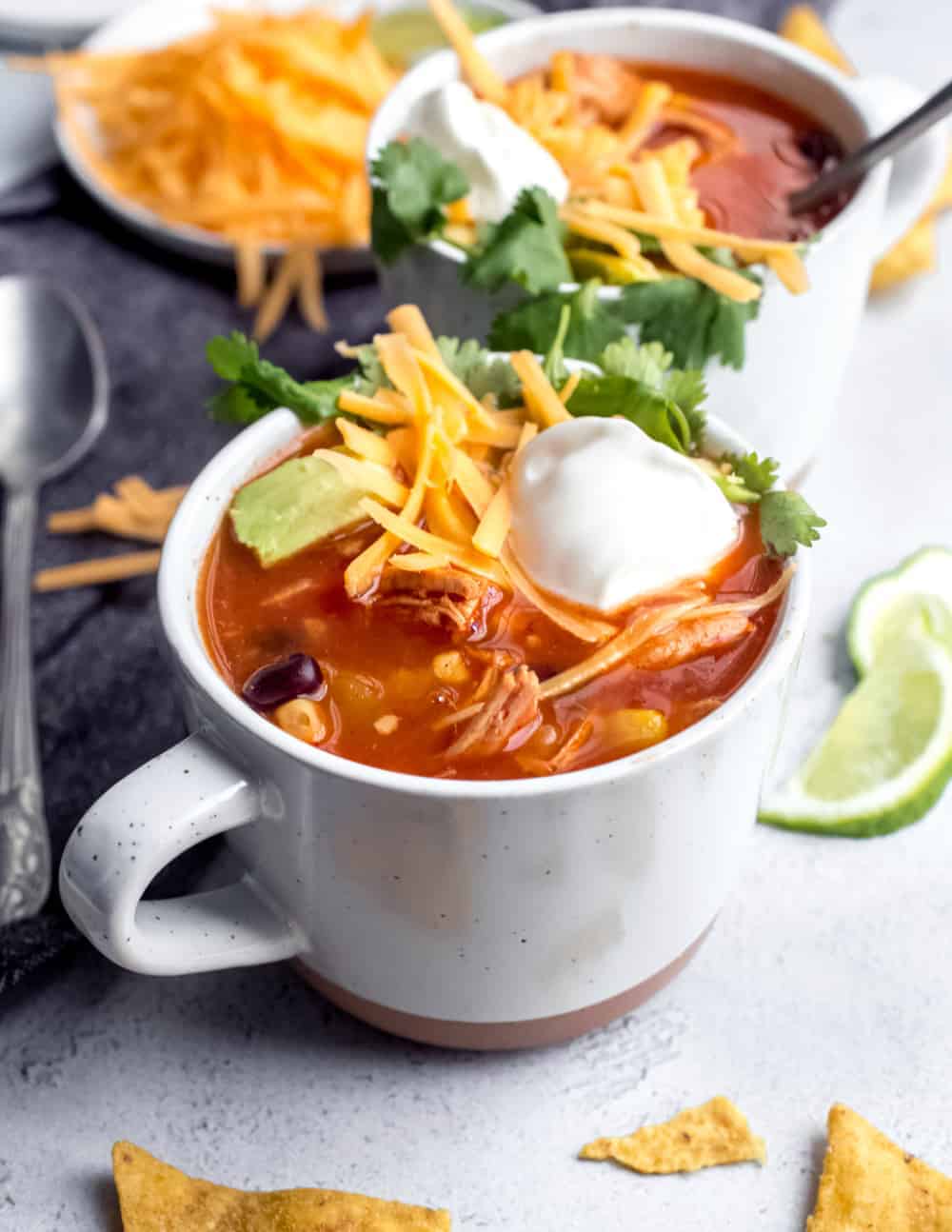 I've decided that now that Christmas is over, I am ready for Spring. However, Ohio is not cooperating in the least. While I don't mind the cold weather, it's the gray skies that really get to me.
I actually have one of those daylight light therapy lamps in my Amazon cart and after the past few days, I'm about to hit the checkout button and give it a whirl.
Have you ever used one? If so, I'd love to hear your thoughts!
I'd also love to hear about your favorite easy weeknight dinners as I'm trying to branch out a bit for our weekly meal plans.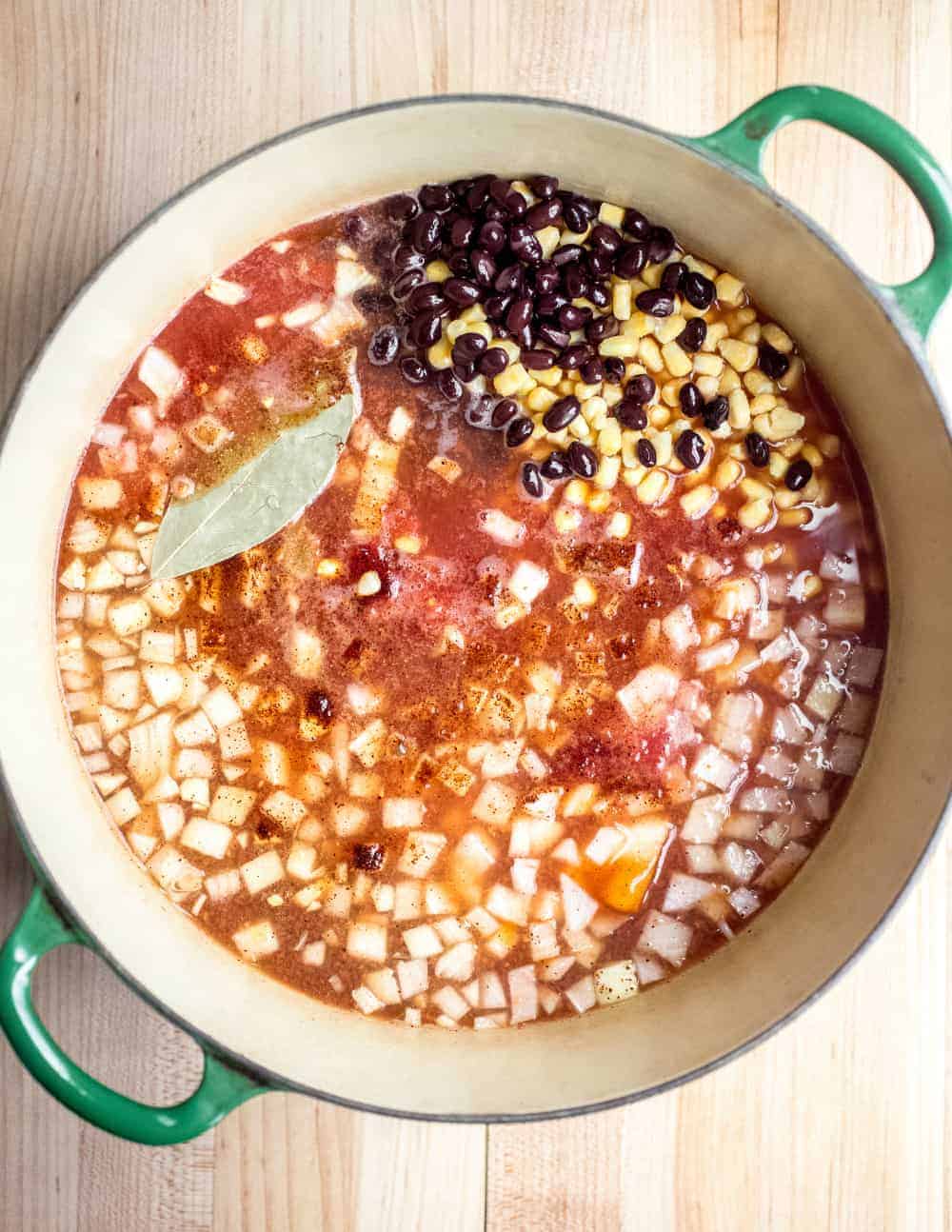 EASY TORTILLA SOUP
Easy is the name of the game these days. I have to accept that I'm simply in a season of life where easy dinners are the only dinners I have much interest in making.
When the weather is cold, soup is an obvious go-to choice. Toss everything into a pot, let it simmer, eat it up.
Pretty easy, right? Whether it's Sausage and Lentil Soup, Lasagna Soup, Bacon Corn Chowder, or Stuffed Pepper Soup, it's a bowl of easy comfort and I'm all about that right now.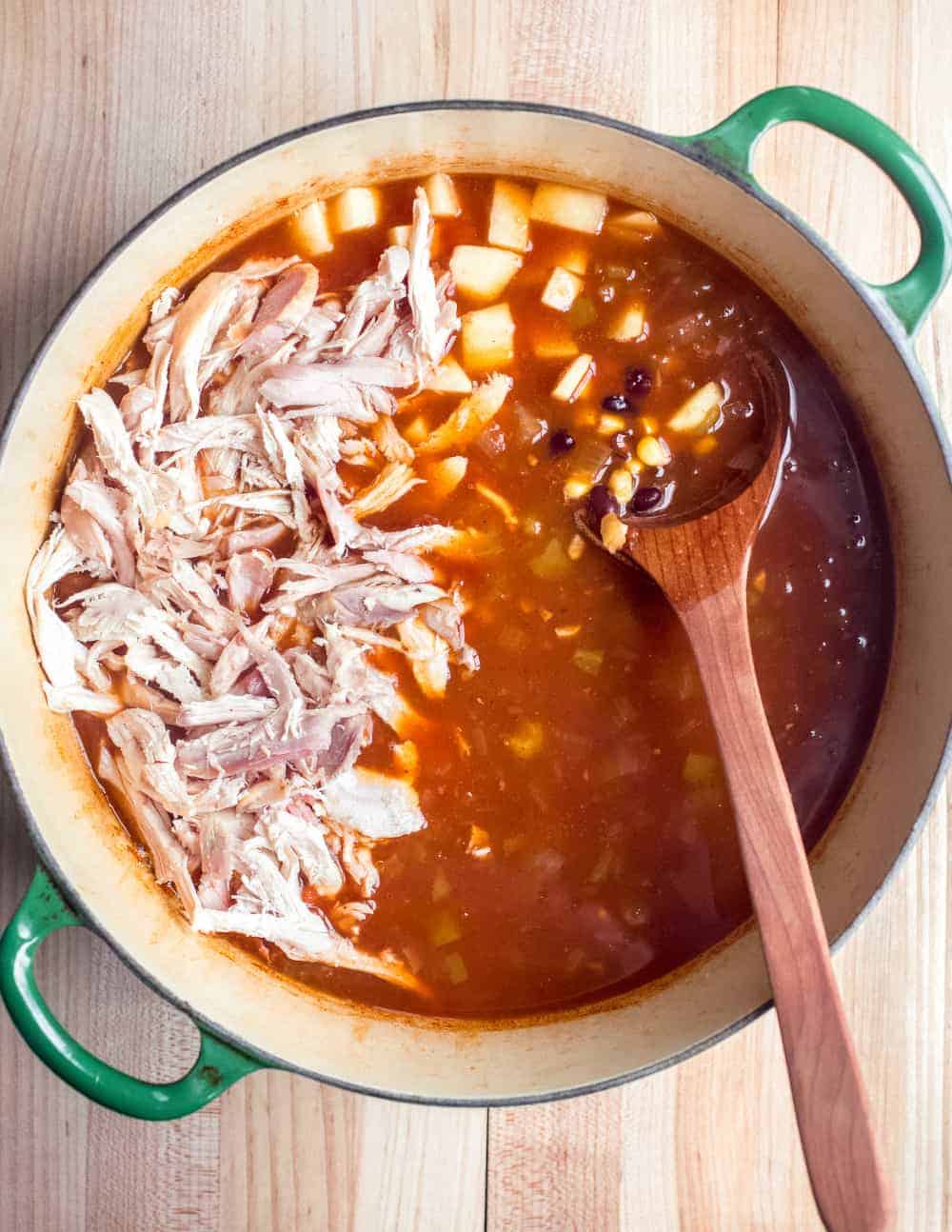 Lately, we've been really into Tortilla Soup. This version is loaded with potatoes, corn, black beans, and green chiles, and gets loads of flavor from a can of enchilada sauce and handful of spices.
I like to pick up a rotisserie chicken at the store and shred the meat to use in my Tortilla Soup, but a few cups of any shredded chicken you have on hand would work just fine.
Even though this soup simmers on the stove for a couple of hours, there is very little prep involved. It's really a pretty hands-off recipe! You can even simmer it in a slow cooker on low if you prefer that route.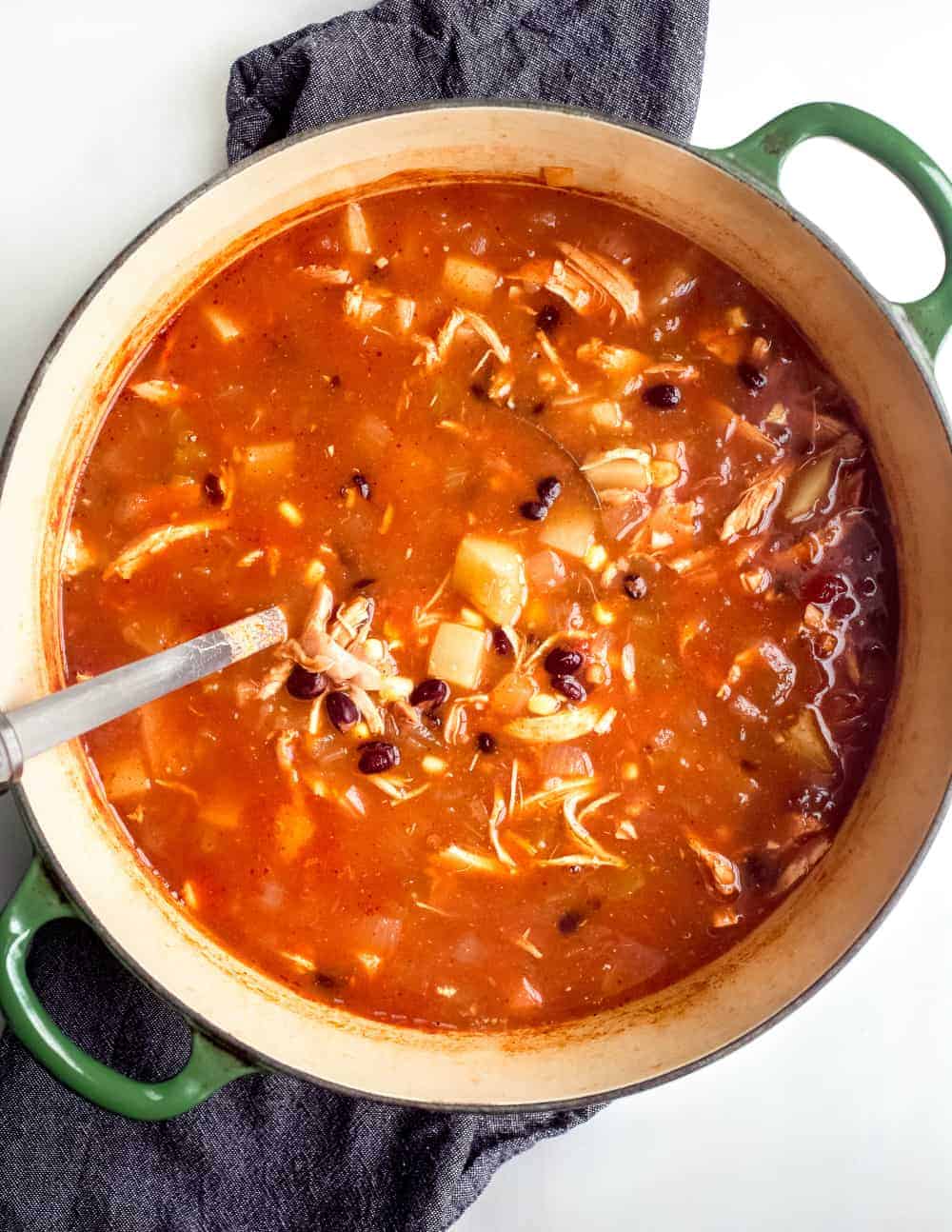 HOW TO SERVE TORTILLA SOUP
Everyone in my family likes their Tortilla Soup served up a little differently.
Of course we all love adding some tortilla chips, but some of us like sour cream and shredded cheese while others like their soup with hot sauce and lots of fresh cilantro.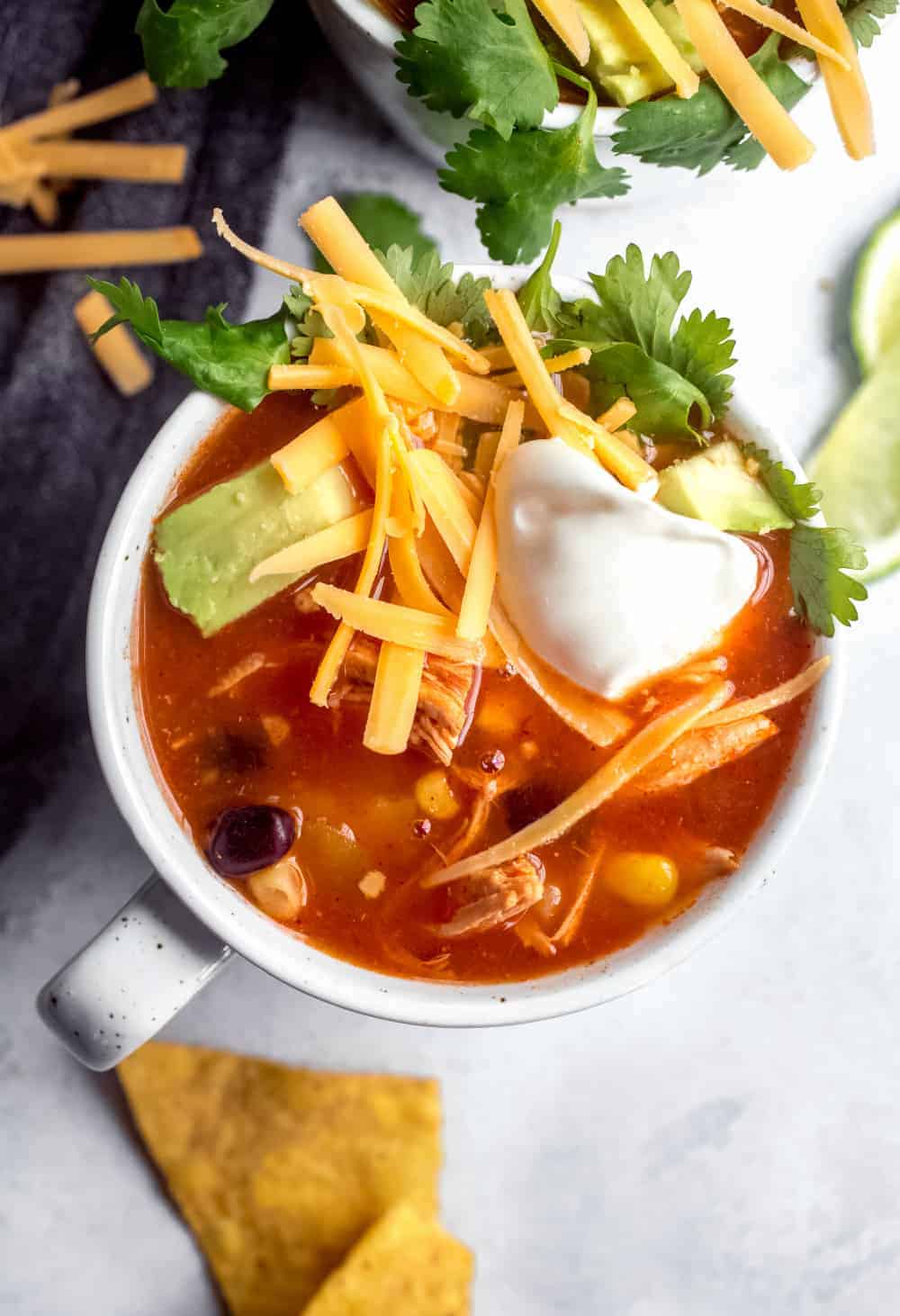 Other toppings ideas include diced avocado, slices of fresh or pickled jalapeños, and lime wedges.
If you make this soup for a crowd, put out a variety of toppings in little bowls and let everyone choose what they like!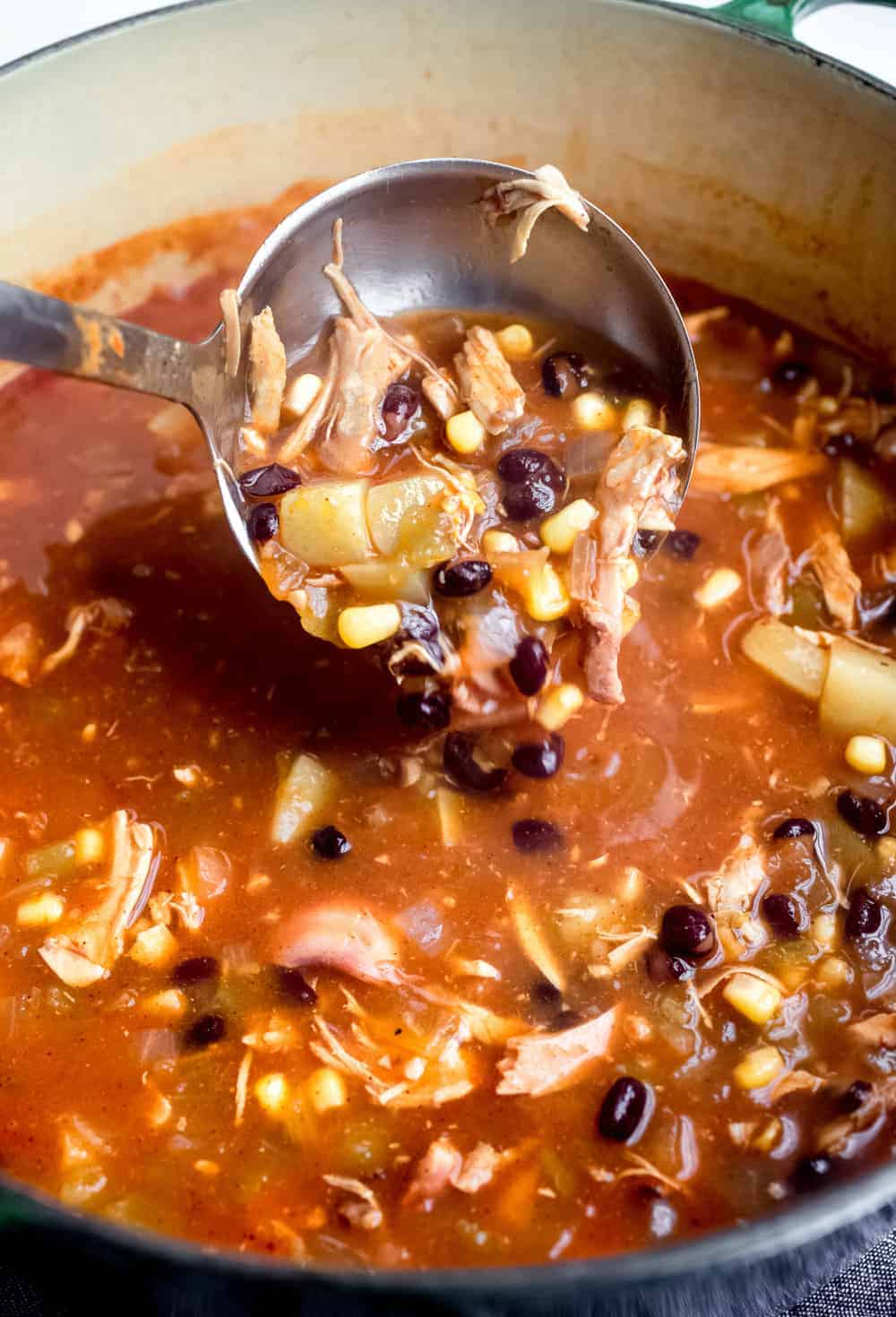 IS TORTILLA SOUP GLUTEN FREE?
Soups like this one are great because they can absolutely be made gluten-free if needed.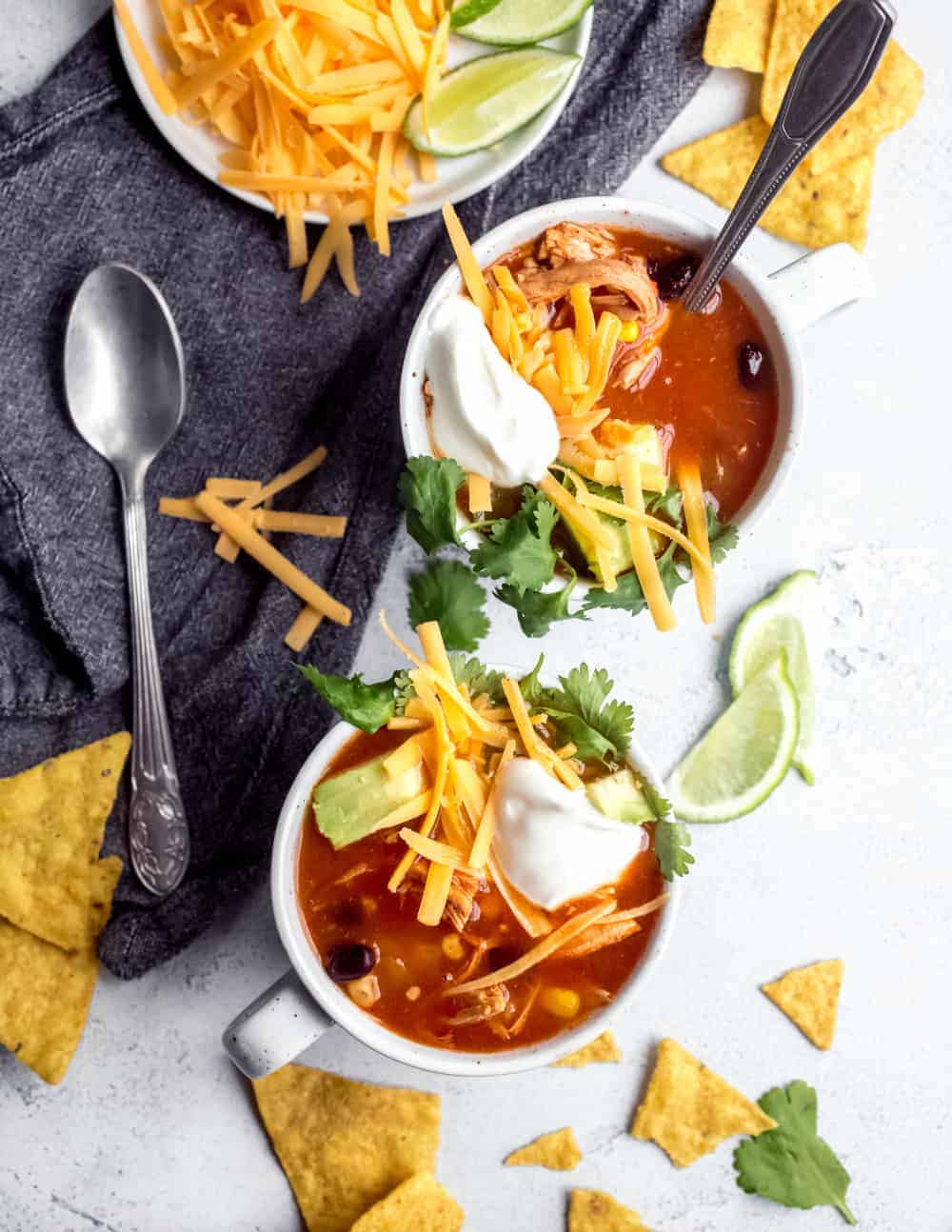 Because my Tortilla Soup is not thickened with flour or anything wheat-based, just make sure that all of your ingredients – such as the enchilada sauce and hot sauce – are gluten free. That'll ensure the soup is safe for those on gluten-free diets.
And of course make sure to use gluten-free tortilla chips for topping the soup! This is, after all, Tortilla Soup.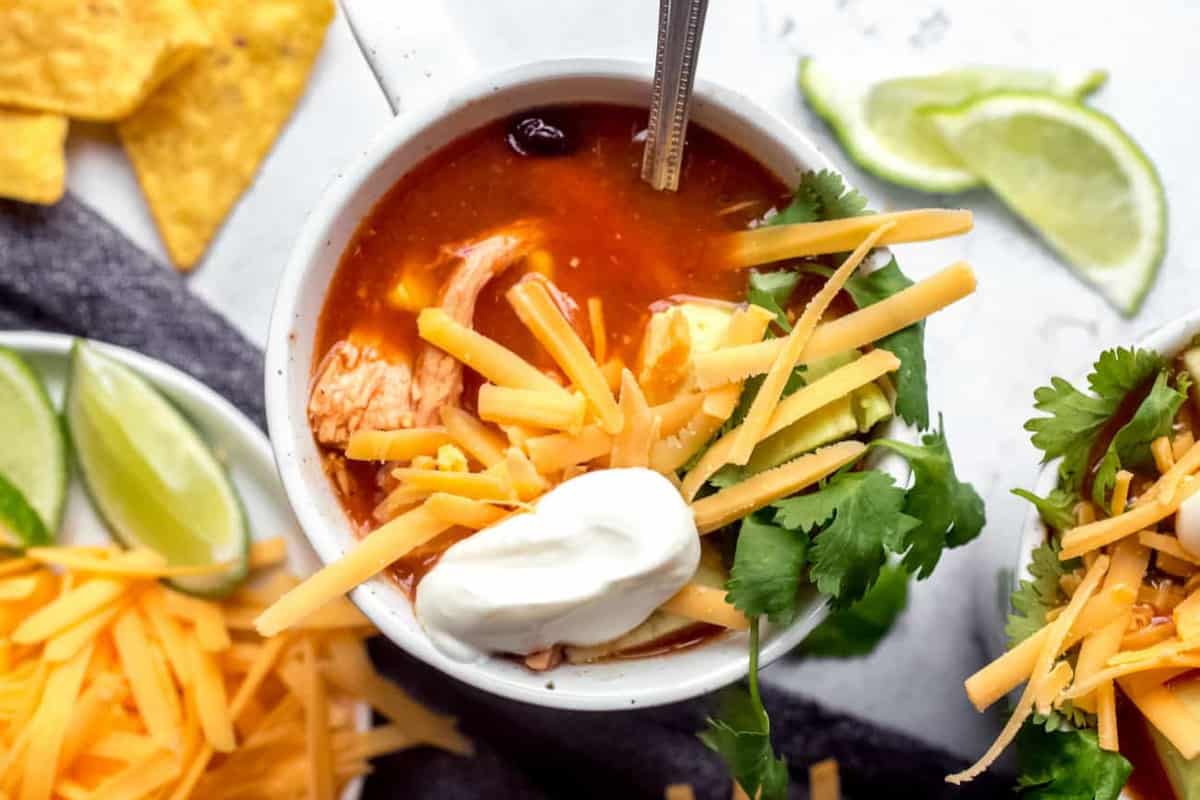 Photography updates by Smells Like Home