Apple Cider Donuts are loaded with delicious fall flavors. Celebrate the season with this old-fashioned treat the whole family will adore!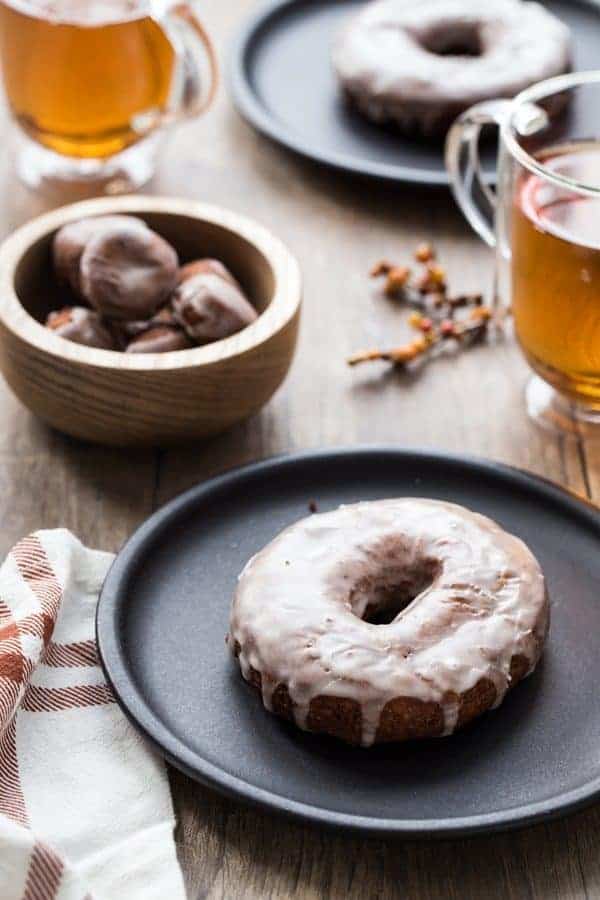 This post is sponsored recipe development on behalf of Crisco®. All opinions are my own. Thank you for continuing to sponsor the brands that make My Baking Addiction possible.
It's finally chilly here in Ohio, which means it's almost time for sweater weather, fall decorating, and pumpkin spice everything. I may have jumped the gun and put out all my fall decor weeks ago, but I'm so glad it's finally appropriate now. I couldn't wait anymore!
One of my absolute favorite things about fall is our annual trip to the orchard. We round up the family to spend the afternoon together picking apples, going on hay rides, and winding our way through the corn maze. And although I adore all of those things, my absolute favorite thing about our day at the orchard are warm apple cider donuts served up with a piping hot cup of spiced cider.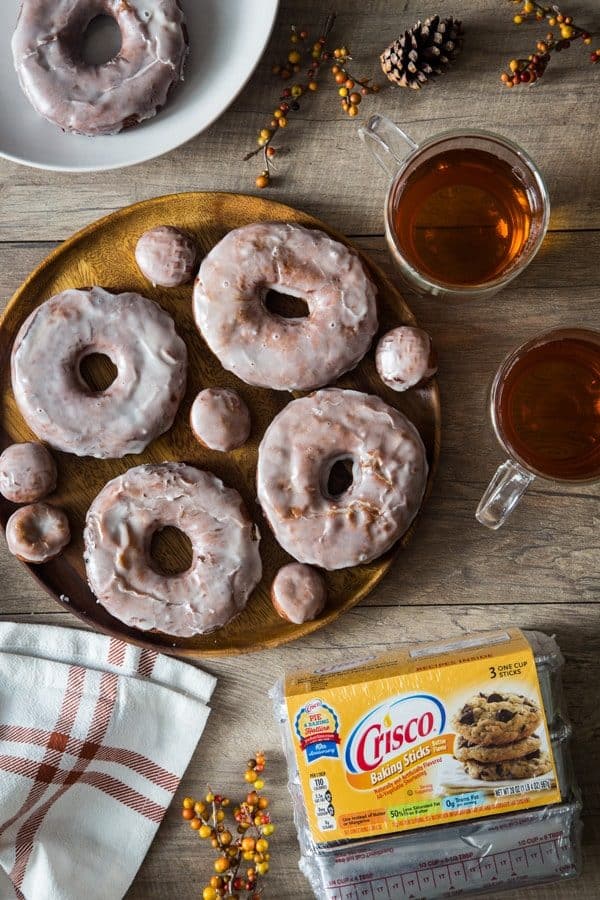 When Crisco asked me to collaborate with them to share a delicious fall recipe, creating a version of those magical apple cider donuts in my own kitchen was a no-brainer. Something we can enjoy long after orchard season has passed. After a lot of trial and error, I think I've come up with a scrumptious recipe that is full of fall flavor. Judging from Eric and Elle's inability to stop devouring them at record speed, I think your family will agree.
The secret to apple cider donuts is boiling high quality apple cider until it becomes syrup-like in texture. This process really concentrates the rich, deep flavors of the cider and makes for an ultra-flavorful donut. And although these donuts are pretty great with a toss in cinnamon sugar, I had to take them a step further by dipping them into an apple cider glaze.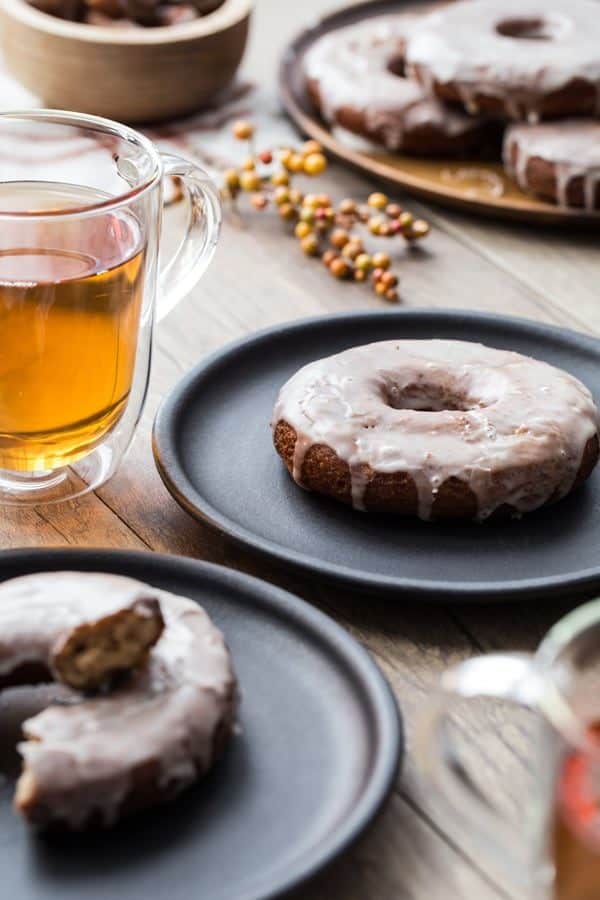 The texture of these donuts is absolute perfection, I have to tell you. They're light and fluffy, and perfectly tender. They keep their texture for several days, and make a wonderful fall breakfast several days in a row, especially with coffee or tea on a chilly morning.
With all that recipe trial and error, I couldn't even get close to the right texture and flavor until I used Crisco® Butter Flavor All-Vegetable Shortening. (I used the sticks because I find them so wonderfully convenient for measuring, but you can use the canister just as easily.)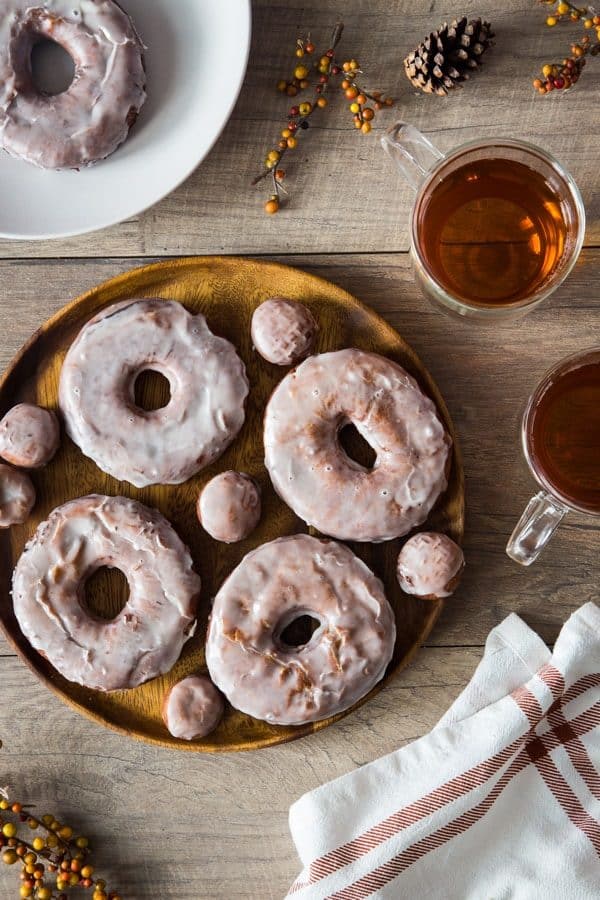 There's just something so amazing about finally cracking one of your favorite recipes for yourself. When you figure out the ingredient that did it, you just want to kiss the packaging. Kidding. But kind of not.
You might be thinking, oh, but she's frying! That's scary! I have to tell you, though, these delectable cake-like donuts are actually way easier than you'd think. All that frying really needs to be easy is some prep work to set up your assembly-line. With your oil ready to go, tools for flipping and pulling the donuts from the pan, and paper towel ready for draining, it becomes as easy as 1-2-3.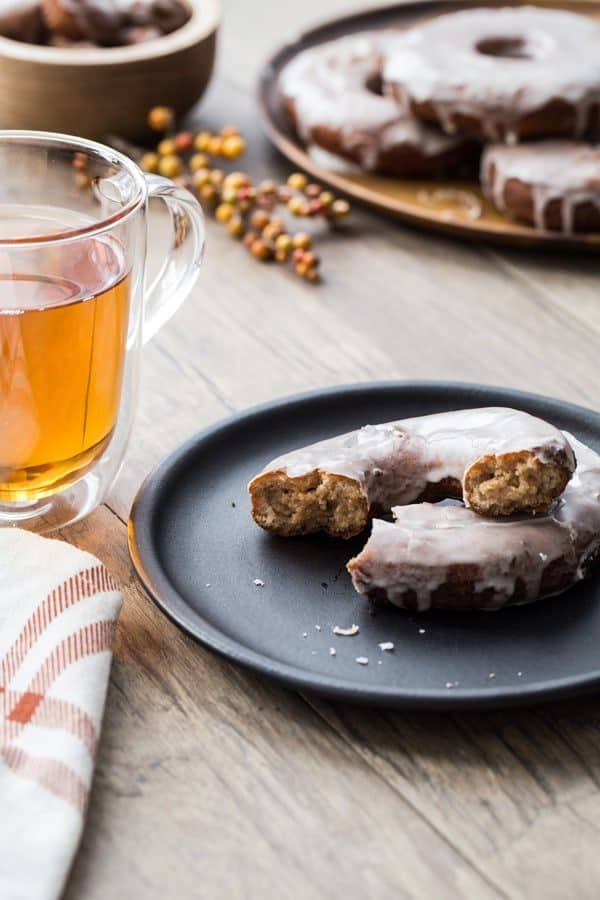 These sweet apple donuts are everything you want in a fall treat. Whip them up before a chilly day out enjoying the last of fall's colors, or make them at night to go with a fun fall movie and some popcorn. I'll be the first to admit my copy of Hocus Pocus has been on repeat for weeks, and we're not stoppin' just because Halloween has been and passed. I can't imagine a more cozy evening!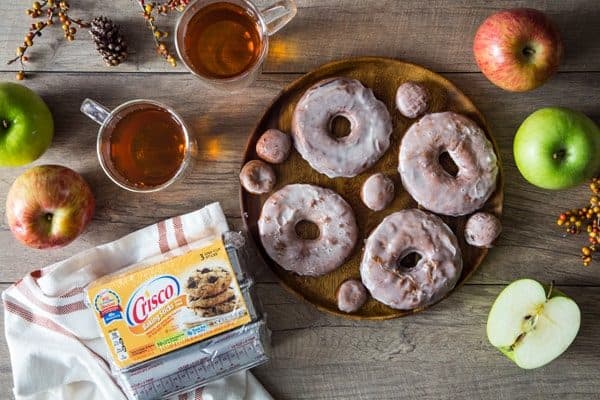 For more delicious recipes using Crisco®, be sure to check out this Chocolate Coconut Zucchini Bread and these Apple Hand Pies!
Visit Crisco.com or search #CriscoCreators on social media to find more great recipes! If you need help with your holiday baking this year, the Crisco® Pie & Baking Hotline is a great one-stop resource. Just call 1-877-367-7438 for real-time expert advice and tips for all your baking needs.