Banana Crumb Muffins are loaded with sweet banana flavor. With a cinnamon crumb topping, these muffins are the ideal afternoon snack or special breakfast treat!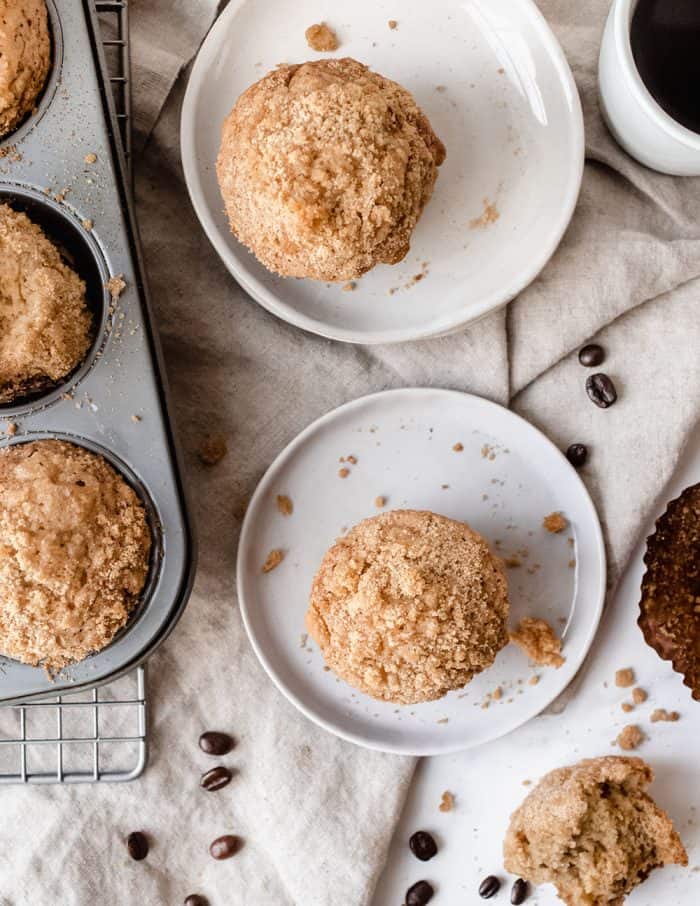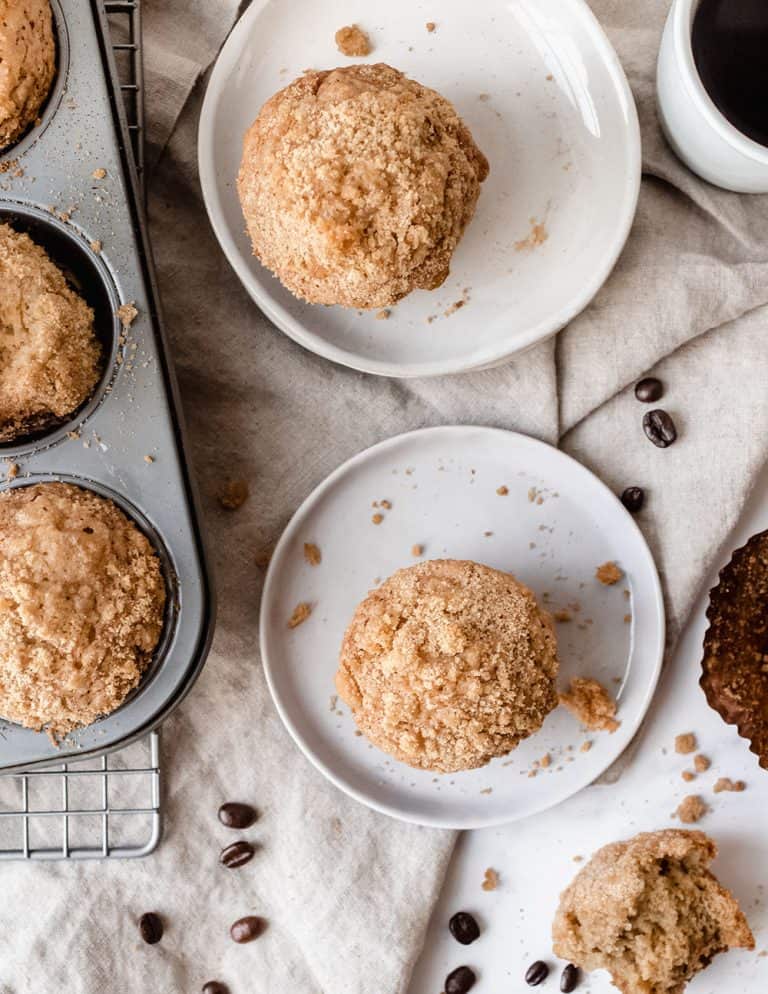 Do you have that one recipe saved on your phone, tagged in your favorite cookbook, or filed away in your recipe box that you go back to time and time again?
Being that I pretty much test and create recipes multiple times a week, there isn't always time for repeats, but these Banana Crumb Muffins have been a favorite for years.
There's just something about a muffin and warm cup of coffee that just speaks to me.
MY FAVORITE BANANA CRUMB MUFFINS
I love bananas. However, as soon as the slightest brown speck appears, they're dead to me.
Needless to say, I end up with quite a few inedible-to-me bananas on my counter. And although brown bananas make me twitch a little, I just can't throw them away.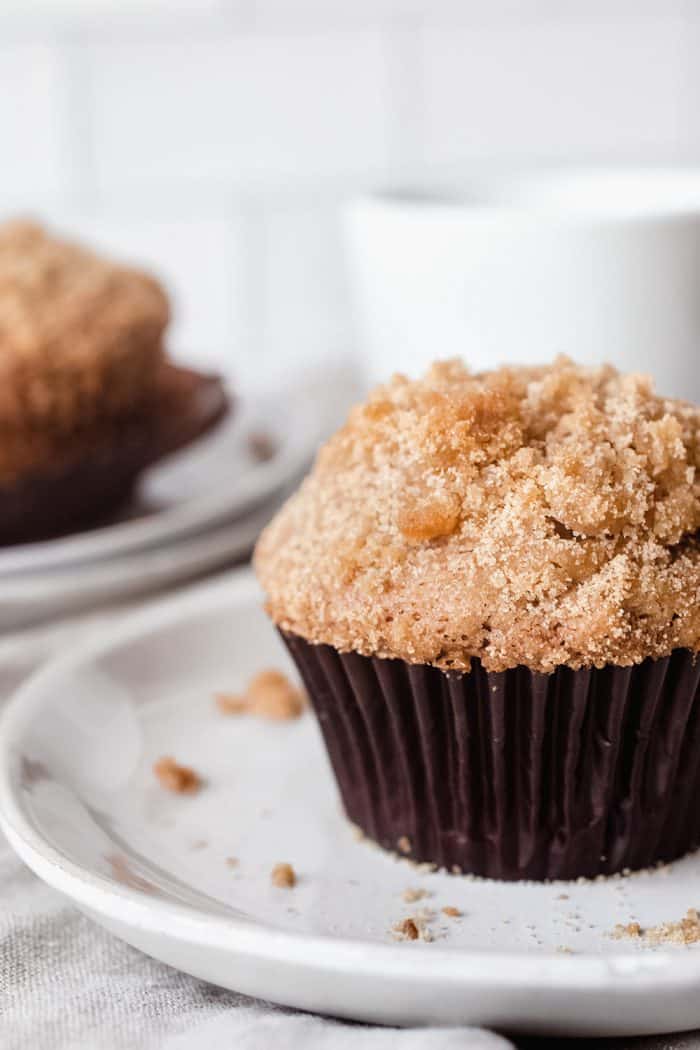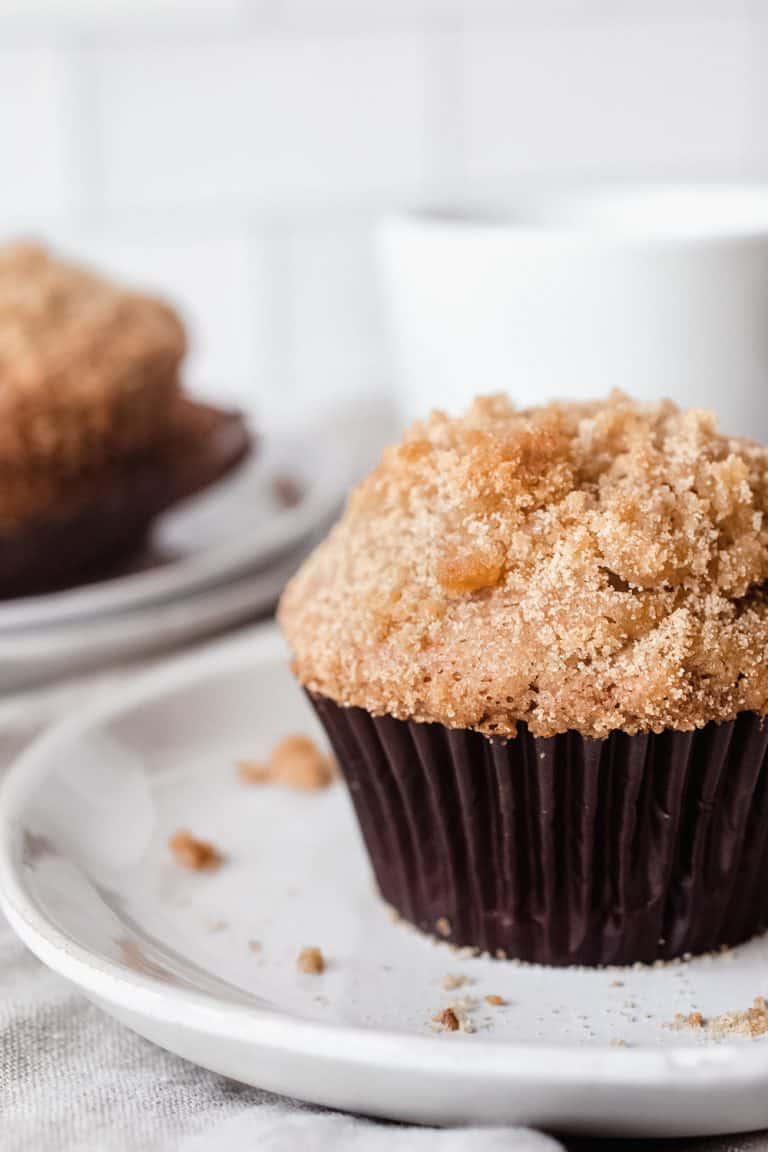 So instead, I do what any responsible banana eater should do – I make banana desserts!
Luckily, bananas make up some of my favorite desserts and sweet treats, such Dominique Ansel's Banana Bread, Moist Banana Cake, and Banana Split Dump Cake.
These Banana Crumb Muffins are also on that list.
This recipe is loaded with banana flavor that's only heightened by the addition of a sweet and cinnamon-y crumb topping. They're perfect for breakfast, a mid-morning snack, or in my case – last night's dinner.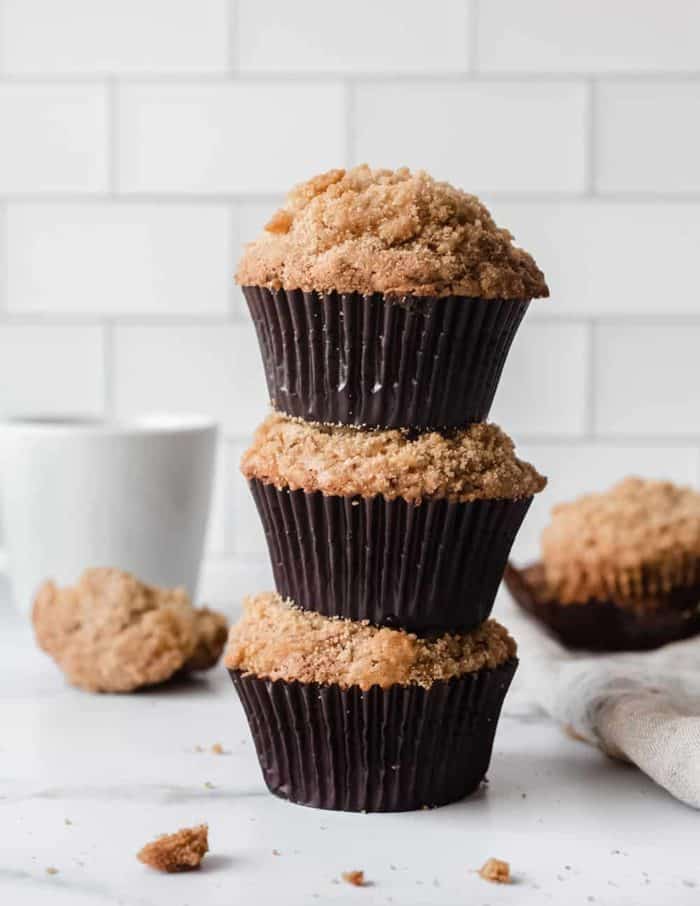 HOW TO MAKE BANANA CRUMB MUFFINS
I love making muffins. They're super quick to make and are easy to make with kids.
Most muffin and other quick bread recipes follow the muffin method:
Combine the dry ingredients in one bowl
Combine the wet ingredients in a separate bowl
Add the wet ingredients to the dry ingredients
Bake and enjoy!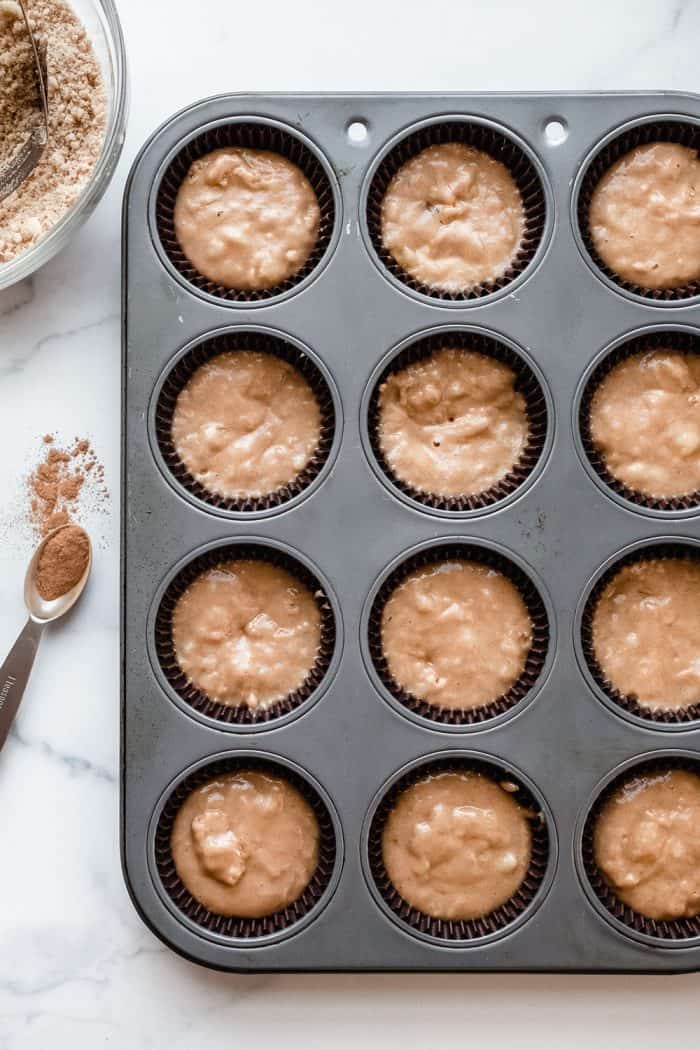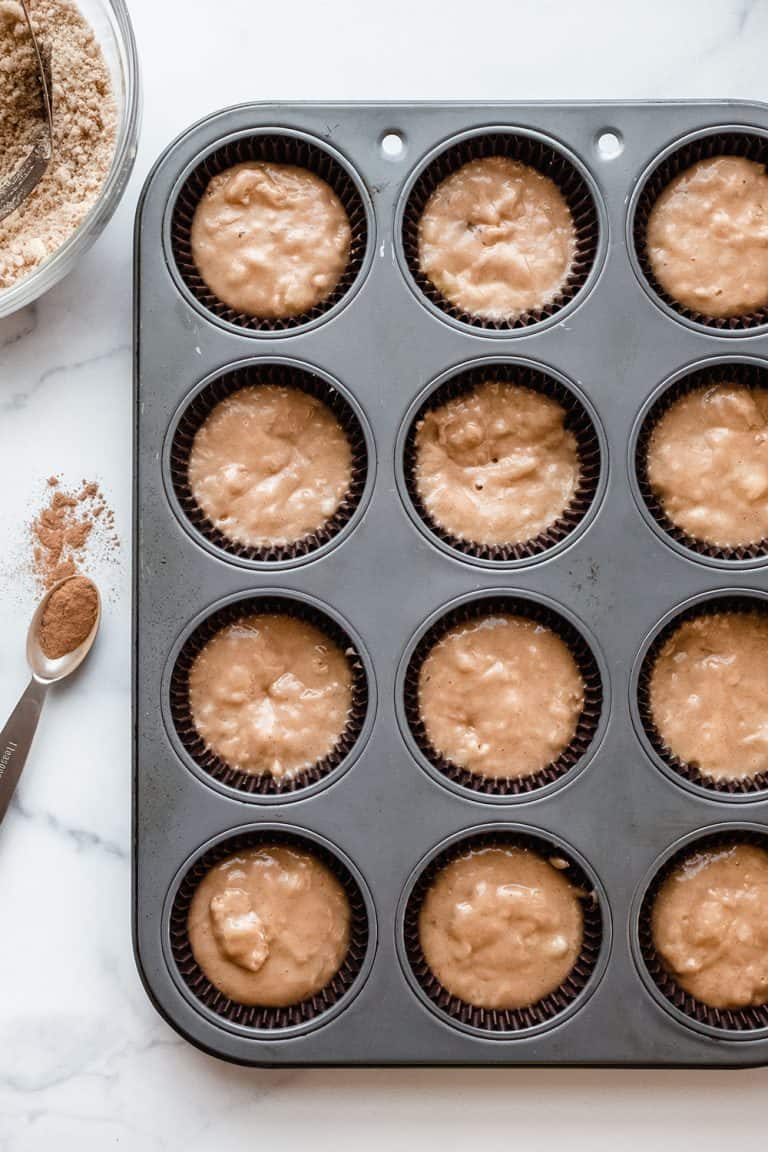 For Banana Crumb Muffins, there's one additional step: Adding the crumb topping!
Once the muffin batter is in the muffin tin, mix together the brown sugar, flour, and cinnamon. Cut the butter into this mixture until it is crumbly, then sprinkle the topping evenly over the muffin batter before baking.
As the muffins bake, the crumb topping will form a delicious crumbly crust on top.
If you love muffin tops as much as I do, you'll go crazy for the tops on these!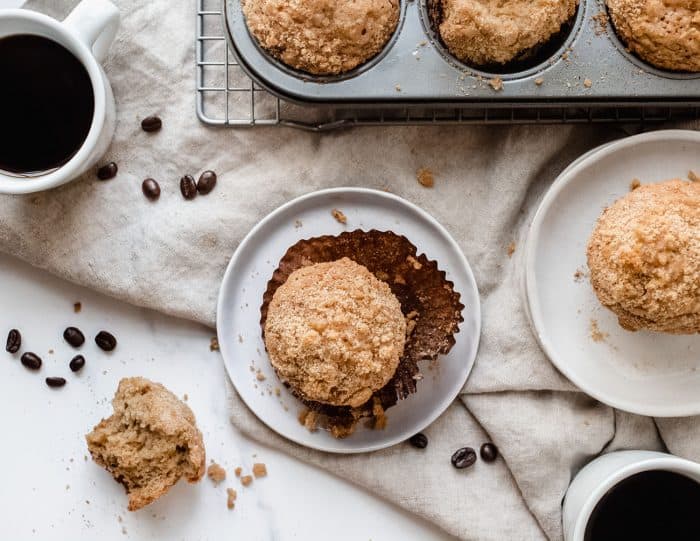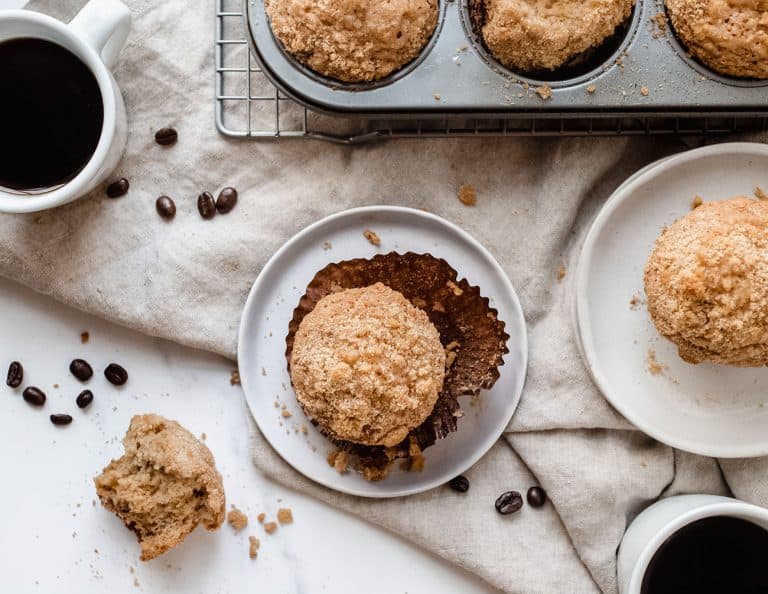 CAN YOU FREEZE BANANA MUFFINS?
One of the most common questions I get on nearly all of my recipes is, "Can I freeze this?"
Banana Crumb Muffins are perfect for freezing.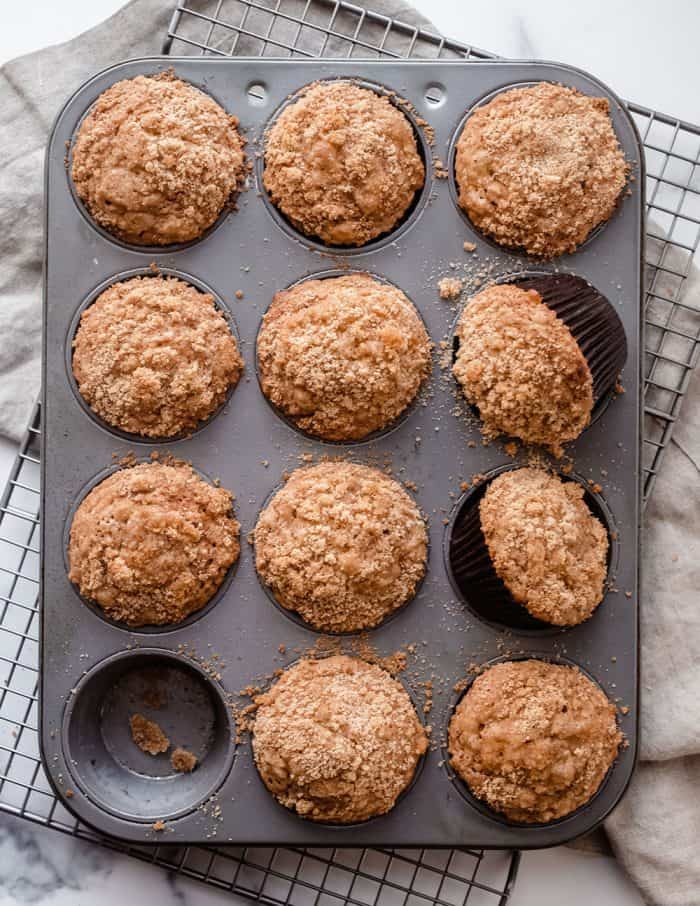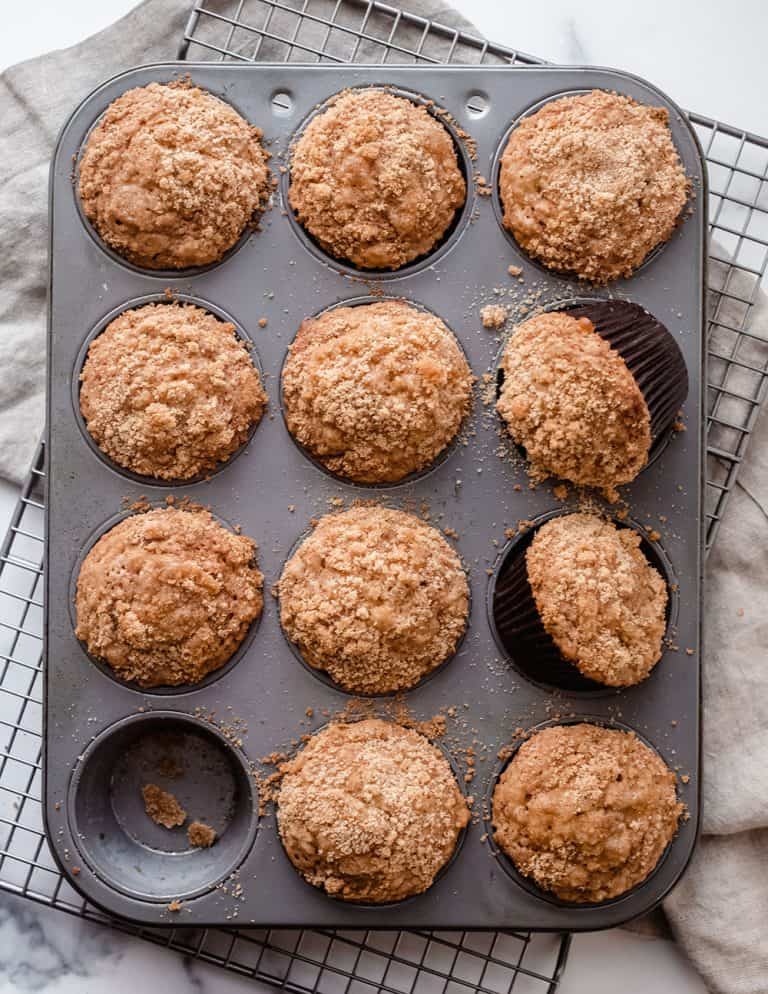 Just pop the fully cooled muffins into a freezer-safe zip-top bag and into the freezer. When you're ready to enjoy a muffin, later that week or 3 months down the road, just warm it in the microwave for 30-60 seconds.
You'll be glad you took the time to make and freeze a batch of Banana Crumb Muffins for a quick breakfast or snack on a busy weekday!