Flaky pie crust, sweet chocolate filling and toasty pecans make for the best Chocolate Pecan Pie. No Thanksgiving dinner would be complete without a slice of this chocolatey pie – don't forget the whipped cream!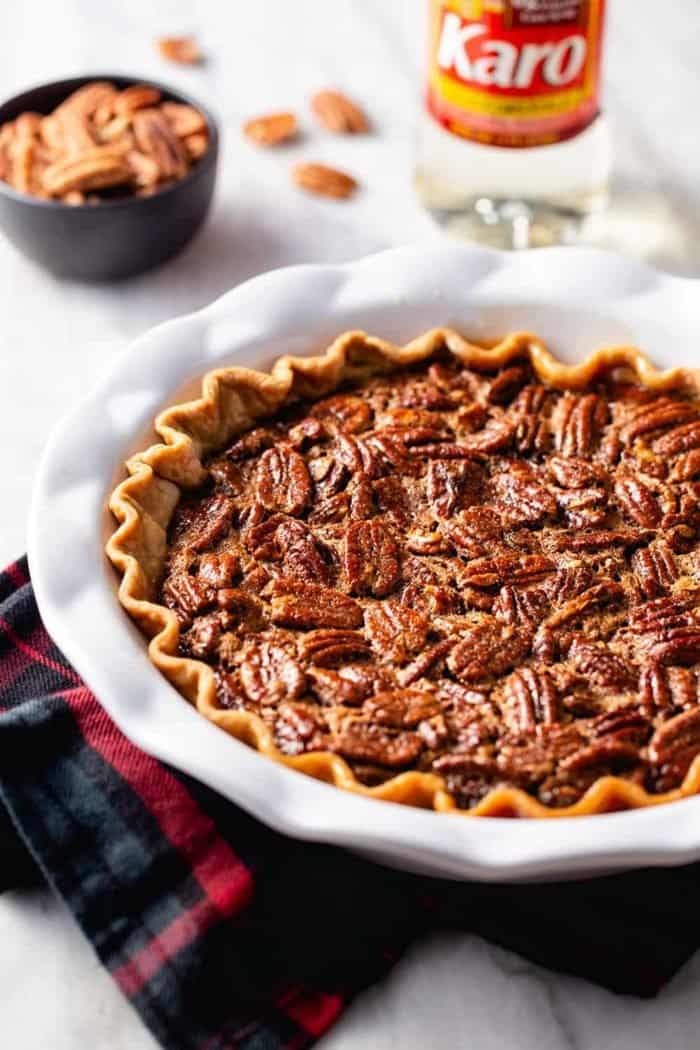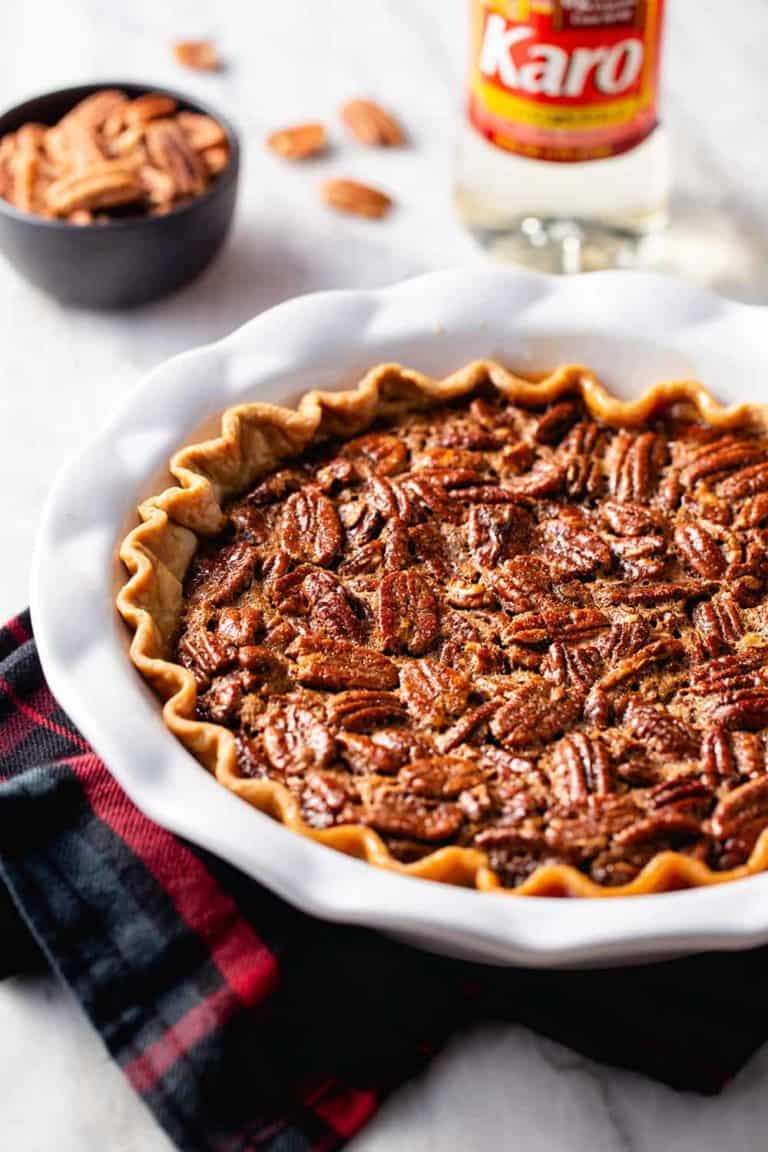 Do you have a recipe that is a must at your Thanksgiving table?
I definitely have friends that have to have certain dishes every year, or they can't consider it to be Thanksgiving.
For some it's green bean casserole. For others it's corn casserole or cranberry sauce.
For my family, it's homemade pecan pie. It's just tradition!
If my loved ones aren't able to end their meal with a slice of pecan pie, they just don't believe that it's Thanksgiving dinner.
And I'm not gonna lie, homemade pecan pie does have some serious nostalgia for me. One bite and I'm right back to being a kid and enjoying Thanksgiving at my Nana's house.
This year, I did decide to change up the classic slightly. Don't worry, my family will still get their pecan pie – it'll just have a chocolatey twist to it.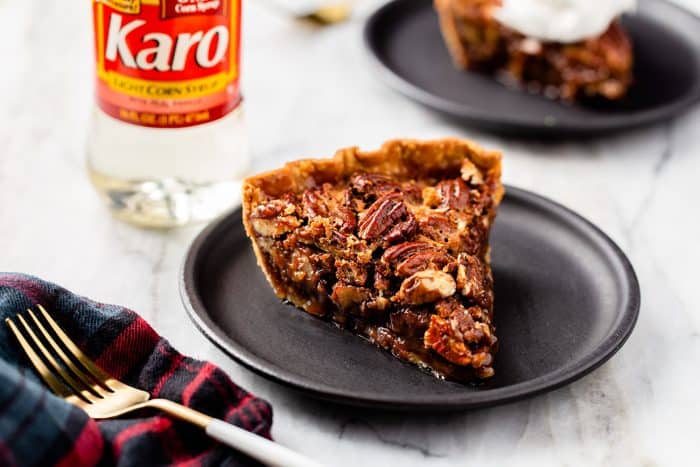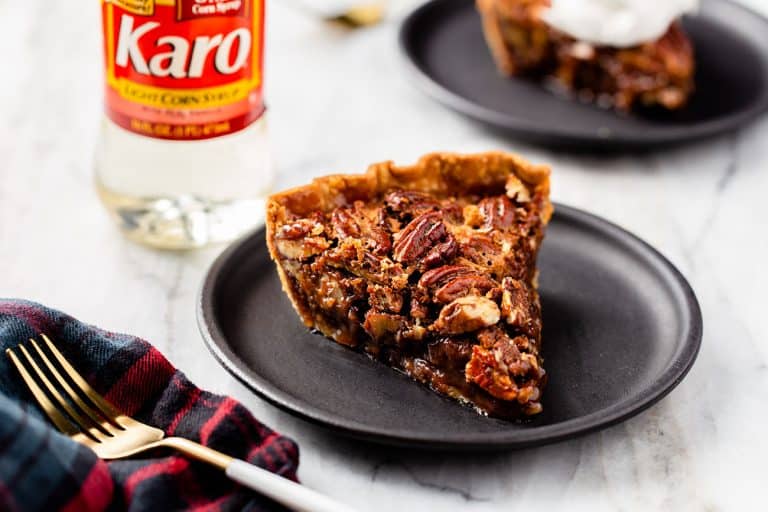 MY FAVORITE CHOCOLATE PECAN PIE RECIPE
Have you ever had Chocolate Pecan Pie?
It is everything you already love about a classic pecan pie – flaky crust, toasty pecans, sweet filling – with the addition of chocolate in the filling.
The first time I made this pie, I shared a few slices with some of my neighbors. They said it tasted just like brownie batter married with a pecan pie.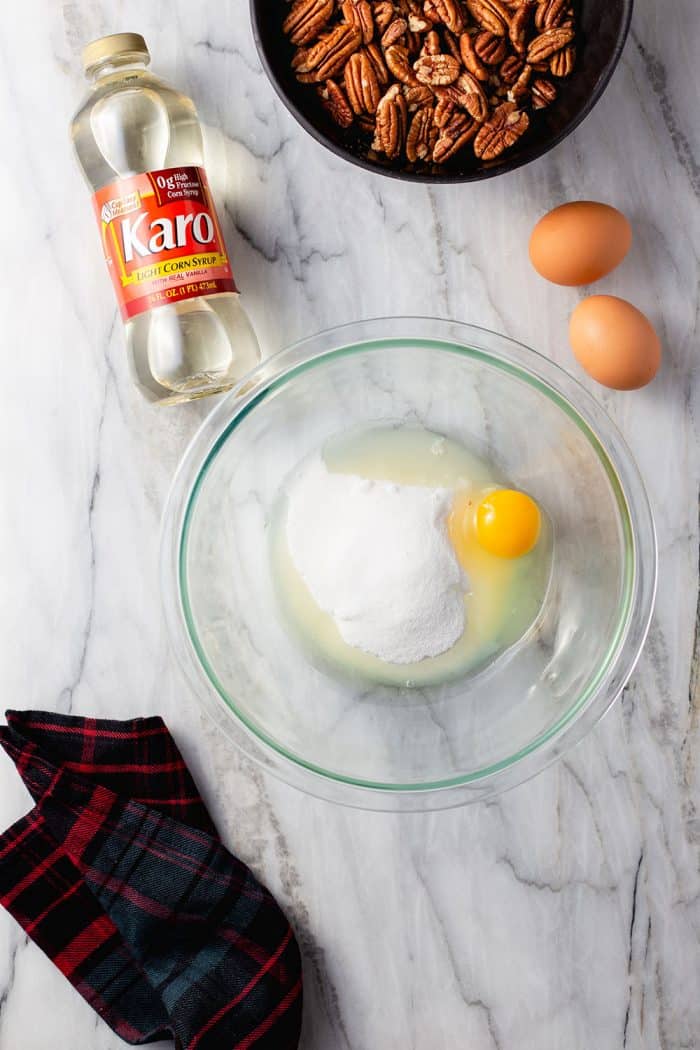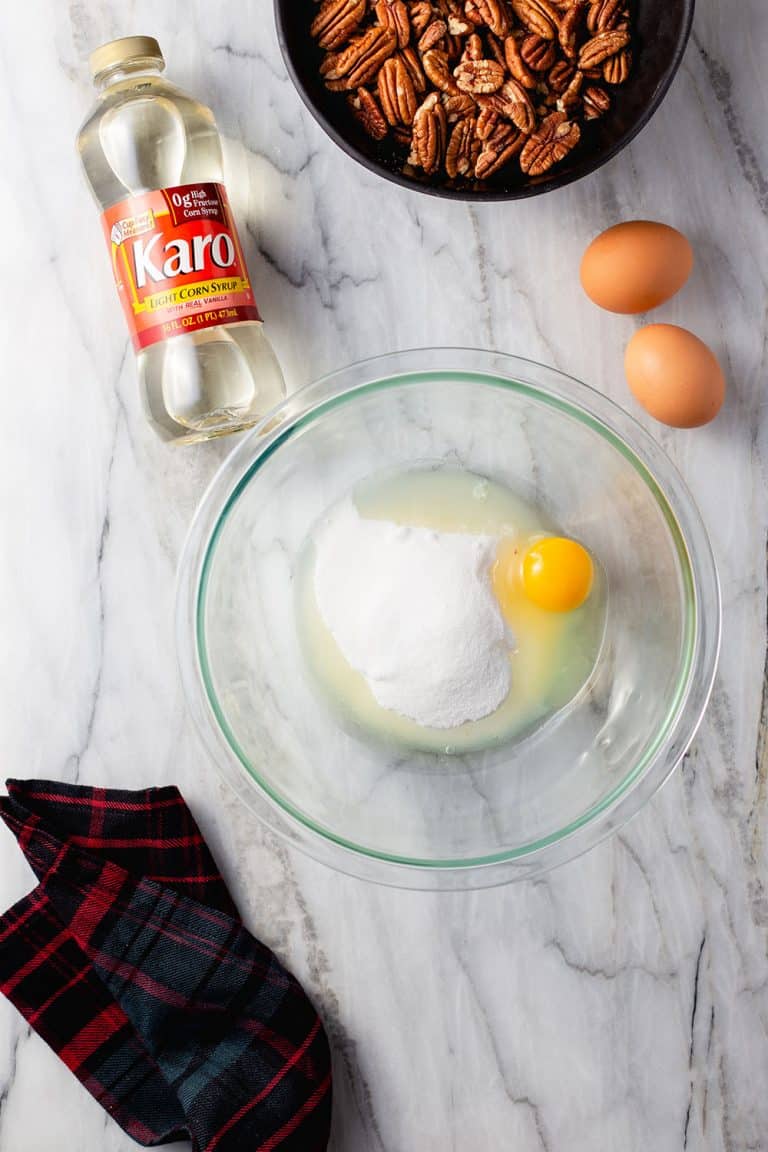 Honestly, does it get better than that?
Karo® Corn Syrup is the secret ingredient for getting that perfectly ooey-gooey texture that makes this pie so irresistible. Southern mamas and grandmothers have trusted Karo® Corn Syrup for decades, so you know it's the key to a perfect pecan pie.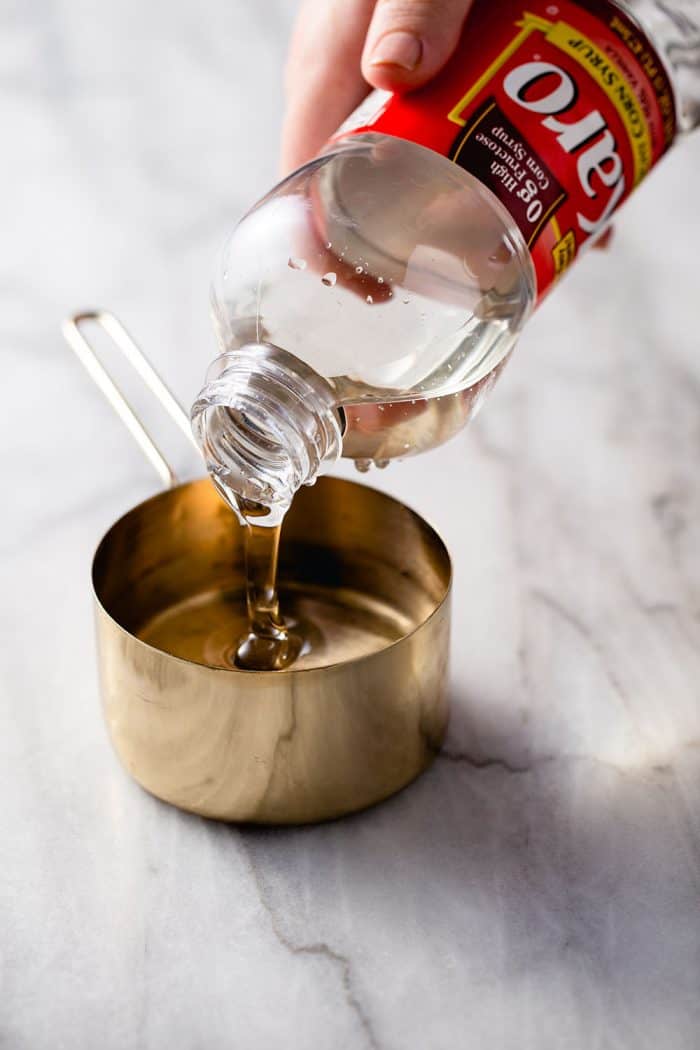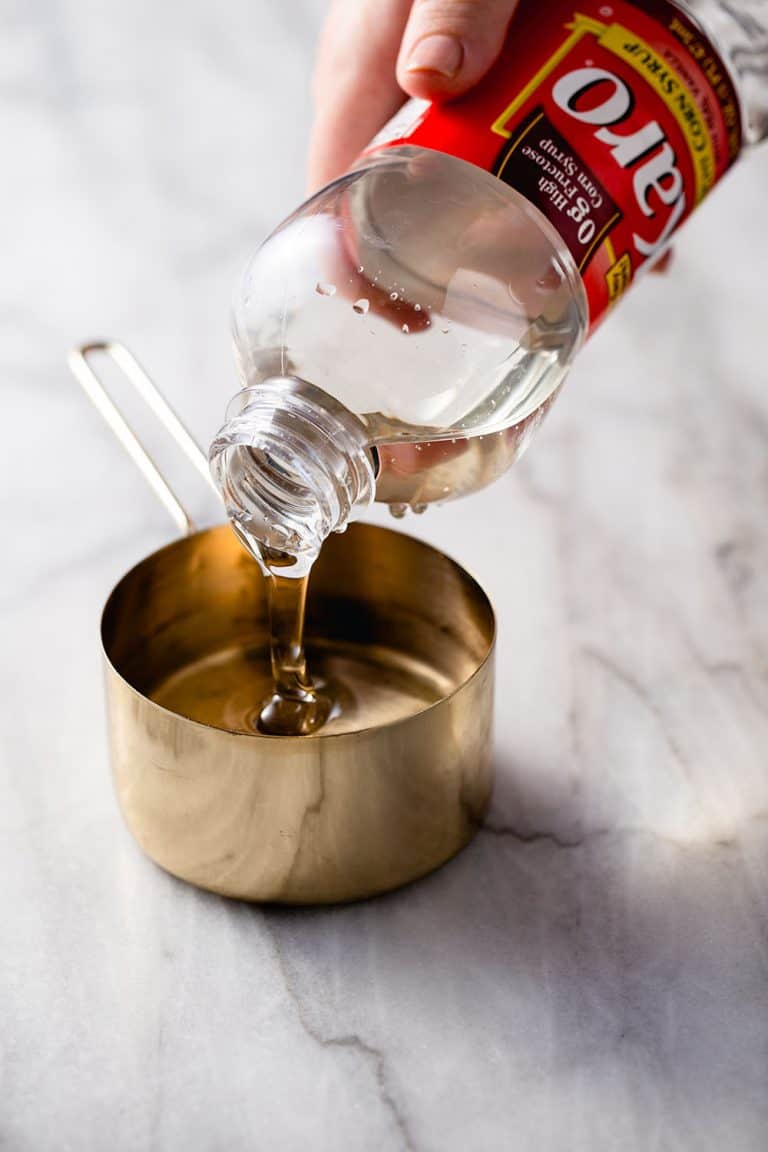 It also keeps the sugars in the filling from crystalizing, so your Chocolate Pecan Pie is not just perfectly sweet, it's silky smooth every single time.
Honestly, you might need to make two Chocolate Pecan Pies this year – they'll disappear that fast.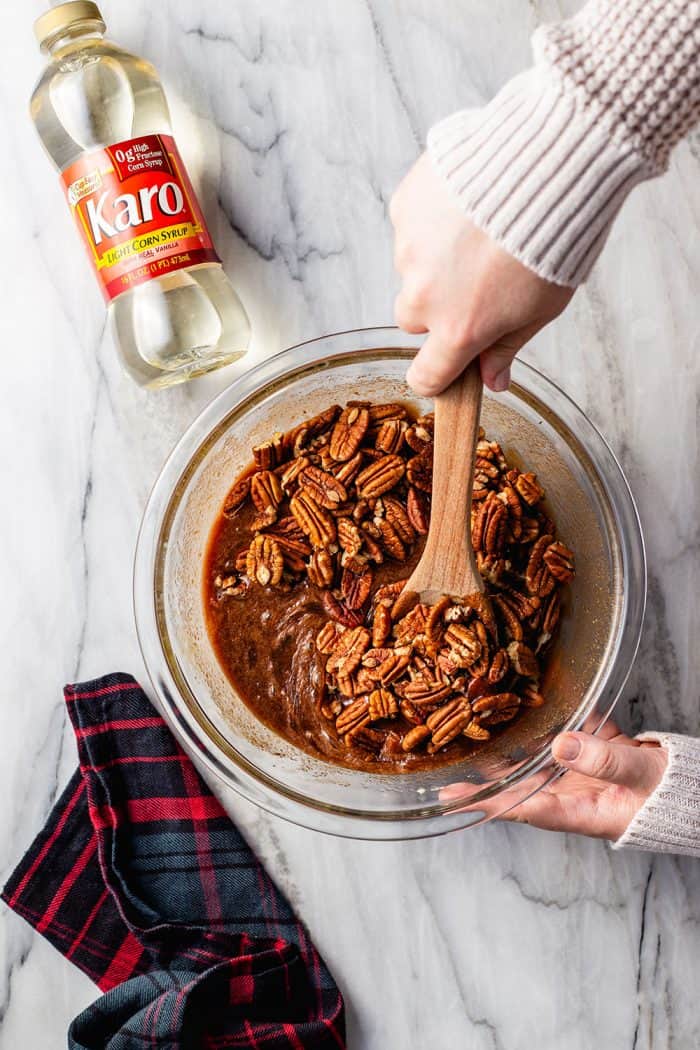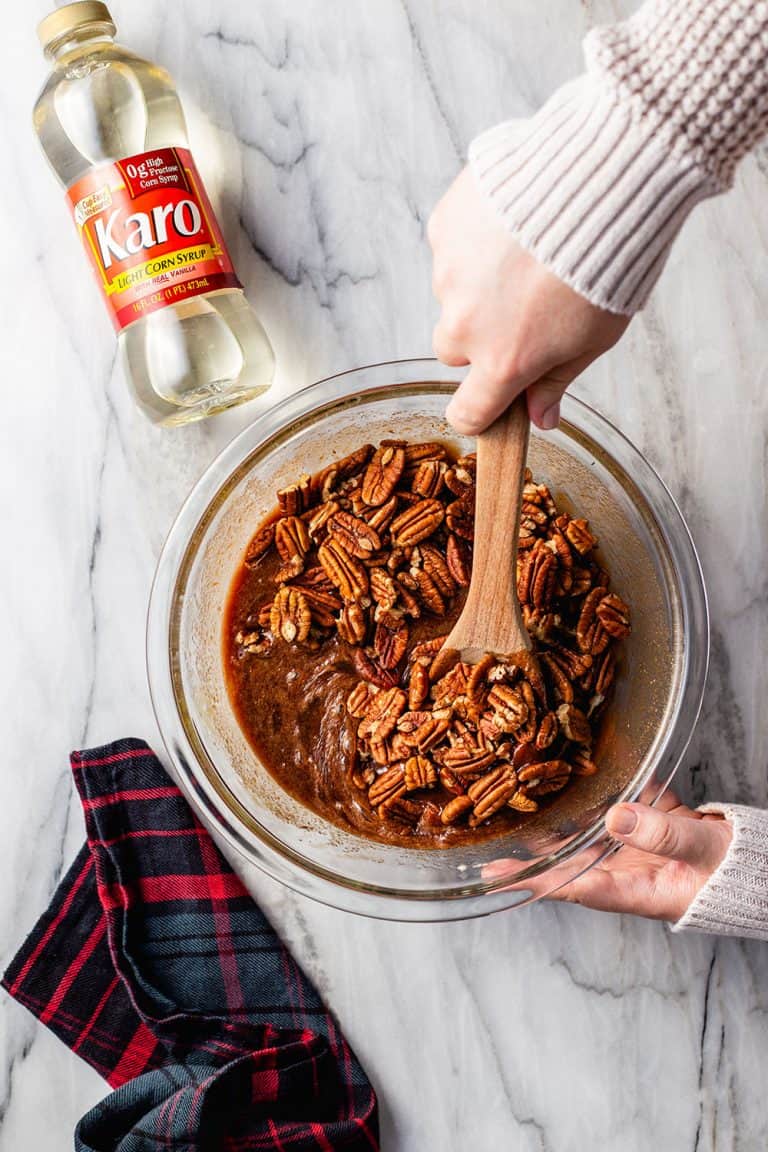 HOW TO MAKE CHOCOLATE PECAN PIE
Start with an unbaked pie crust. You can make your own flaky pie crust, but I also won't judge you if you decide to reach for your favorite store-bought pie crust.
Once your pie crust is ready, this Chocolate Pecan Pie comes together in 3 steps:
Whisk together the filling ingredients
Pour the filling into the unbaked pie crust
Bake!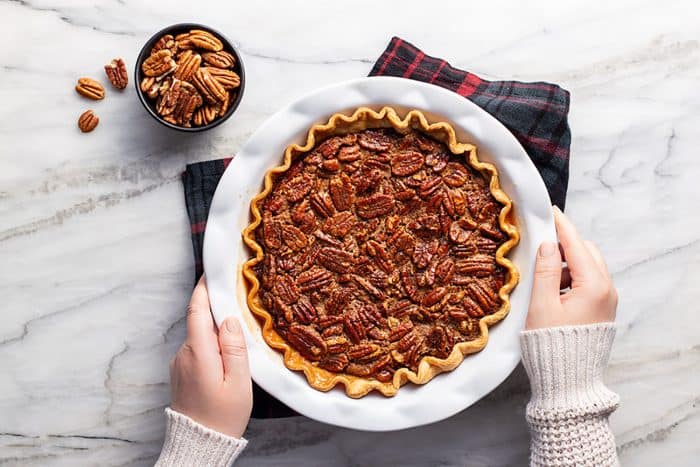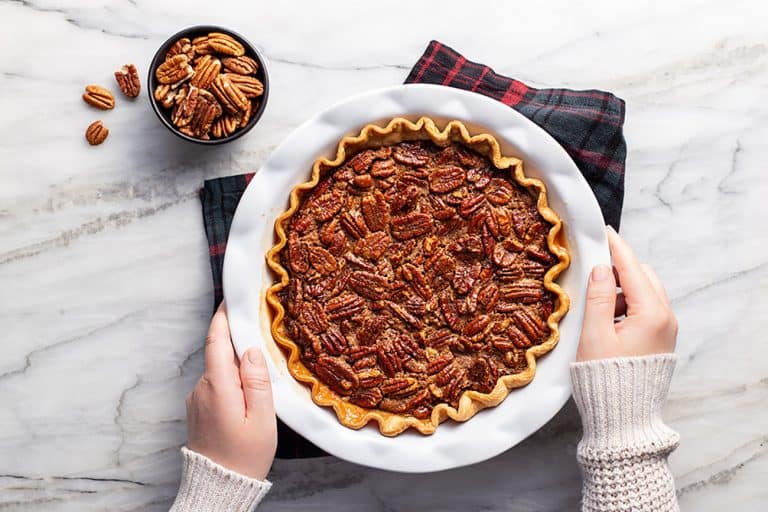 That's it. The hardest part of making this pie is waiting at least 2 hours for it to cool before you slice into it.
Don't forget to serve it up with a dollop of homemade whipped cream.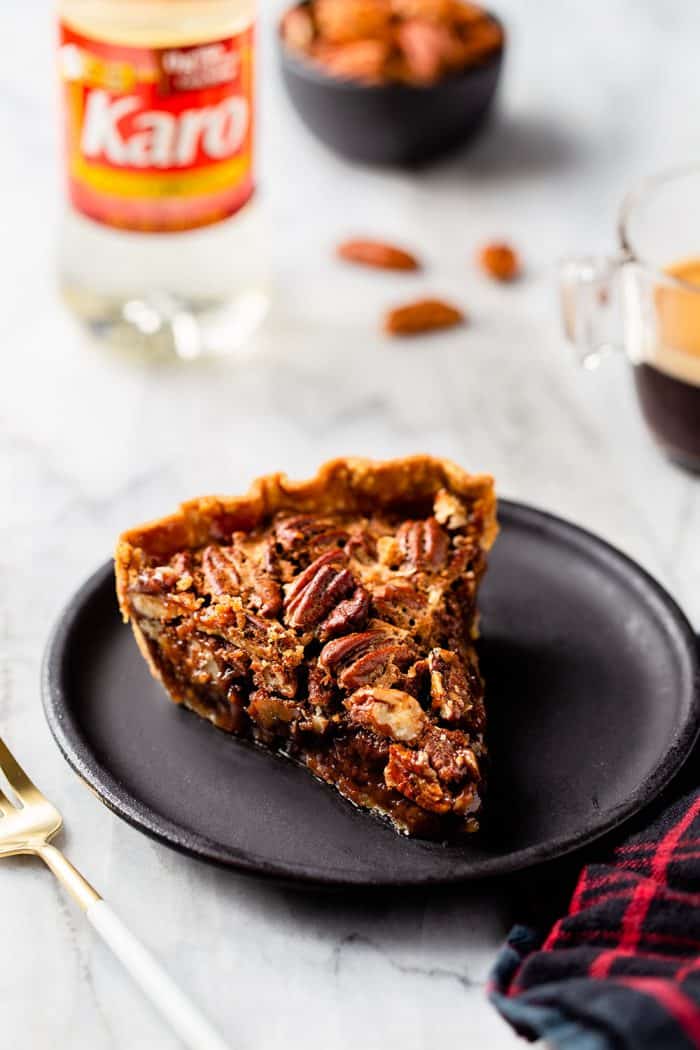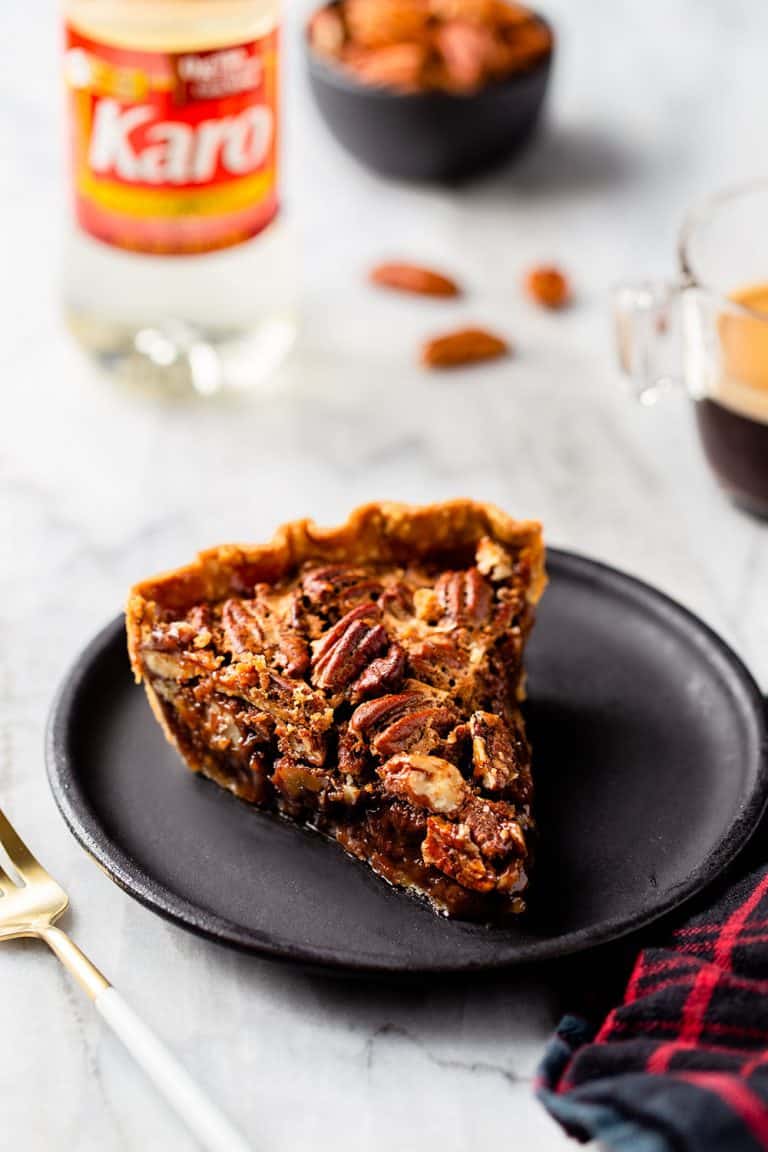 HOW TO STORE CHOCOLATE PECAN PIE
If you have any pie left over, make sure to store it in the refrigerator.
Since the pecan pie filling has eggs in it, it's best to keep it in the fridge if you aren't going to eat it within a few hours.
Put the pie in an airtight container and store it in the refrigerator for up to 3 days.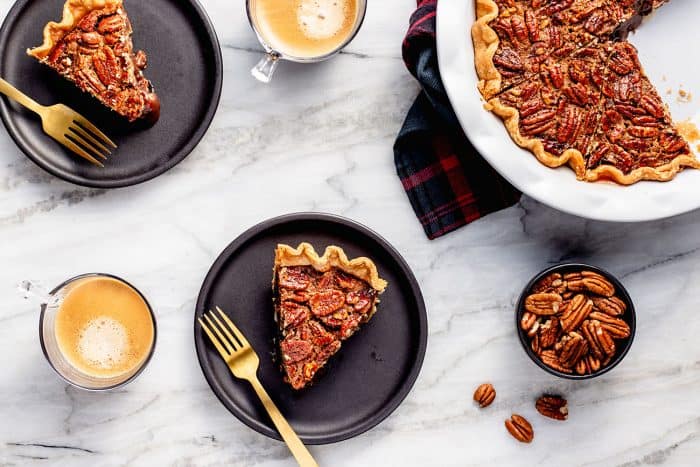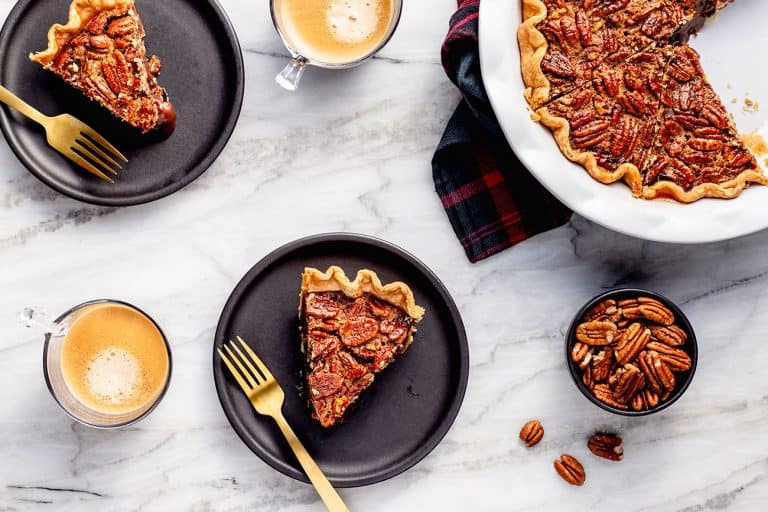 CAN YOU FREEZE CHOCOLATE PECAN PIE?
Looking for a longer-term storage solution? Try making this pie ahead of time and freezing it until Thanksgiving.
To freeze, wrap the cooled Chocolate Pecan Pie tightly. At minimum, wrap it in foil and then place it in a zip-top freezer bag. Seal in a vacuum sealer to be extra safe.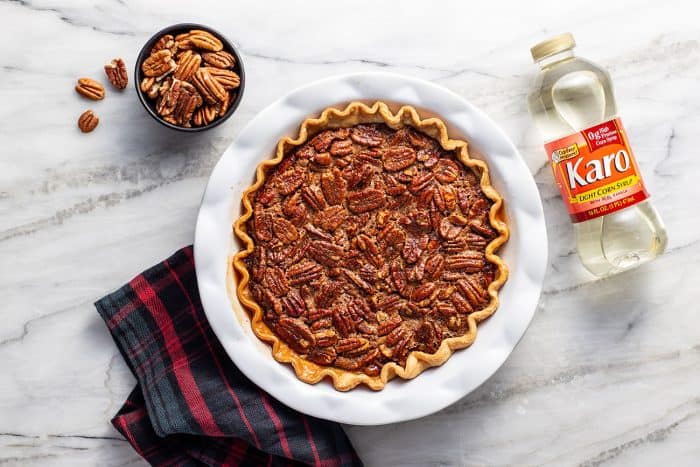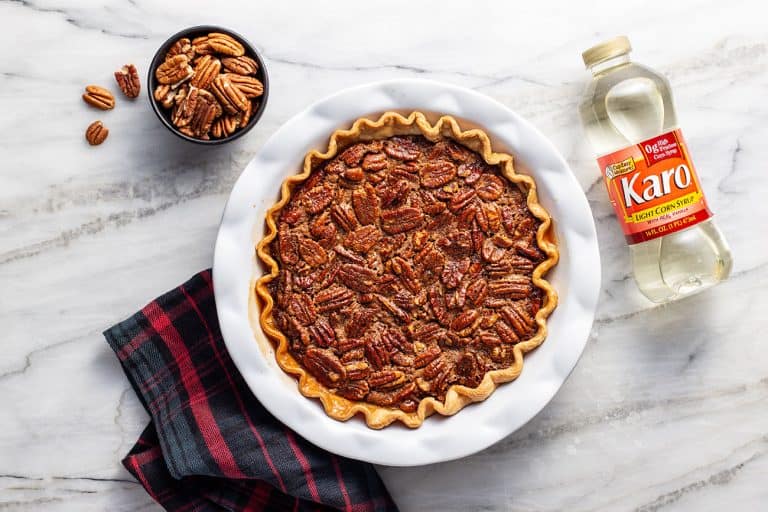 Then freeze! The pie will last at least a couple of months in the freezer.
Before serving, simply thaw, unwrap and reheat for about 20 minutes in a warm oven (around 350°F).
Just make sure you set aside a slice of pie for yourself when you serve it, or else your family might gobble it up before you can get a bite!