A Frozen Pineapple Mango Daiquiri is the ultimate hot weather cocktail: smooth, cold, fruity and not-too-sweet. Put them on the short list for your next summer night soirée!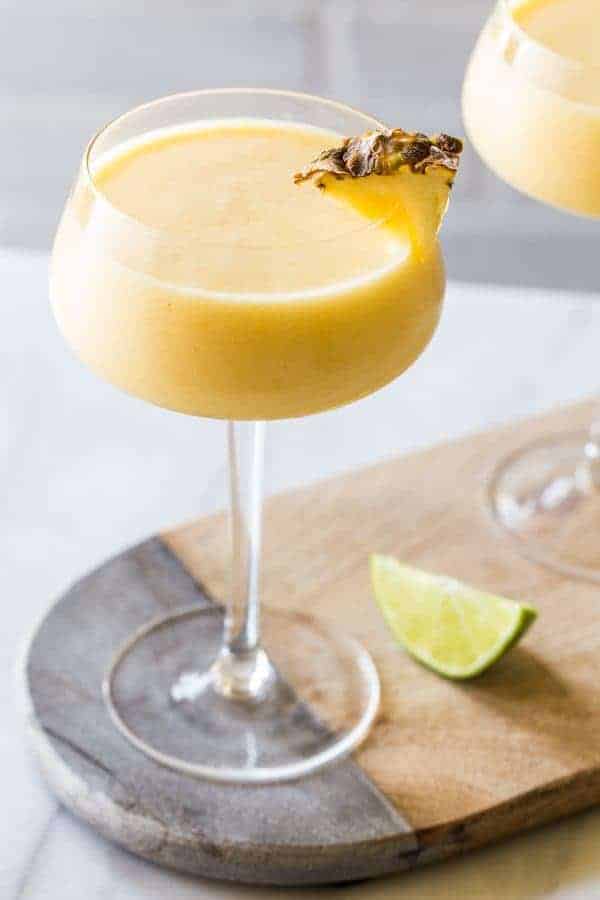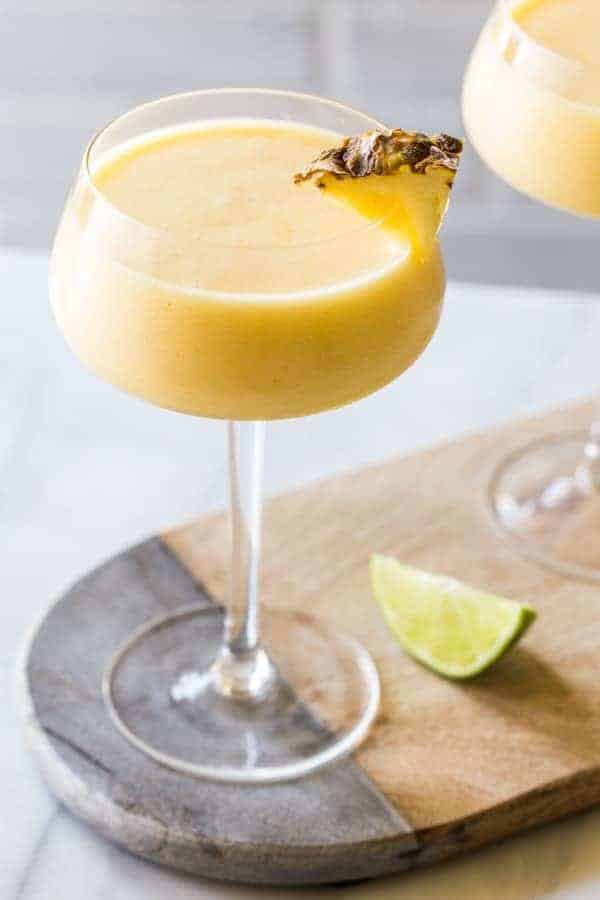 Hello! I'm Emily from Jelly Toast and I'm here to share a delicious summer cocktail with you.
Can we all agree that the longer days and warm weather are a welcome balm after a long, gray winter? Let's toast with a few Frozen Pineapple Mango Daiquiris to celebrate that summer vacation is officially upon us!
I have never been a huge hot weather fan, but this year I am singing a new tune. The sunshine is beyond welcome. I will gladly slather on some sunscreen and wander outside to soak up a little warmth.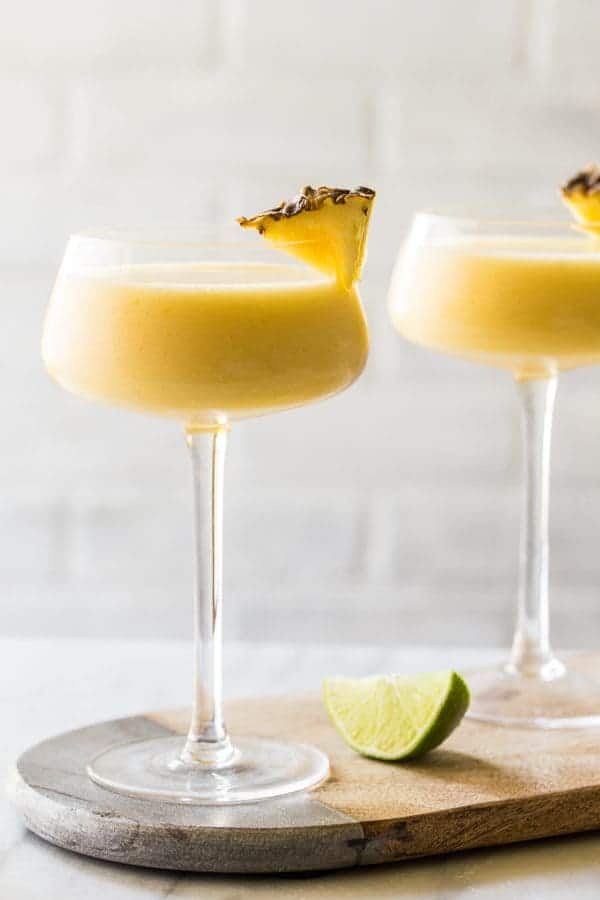 Today was our kiddos' last day of school and it was a somewhat bittersweet day. The kids had an amazing school year but we are more than ready to turn off the alarm clocks and savor some lazy summer mornings and long, hot nights.
Speaking of summer nights, we recently finished a big patio project in our backyard complete with a new fire pit. My husband and I have been enjoying kicking back near the fire after the kids are off to bed, listening the the crackling logs and sipping on some summer cocktails.
I'm thinking a frozen strawberry margarita, sparkling berry sangria, or one of these frozen pineapple mango daiquiris are just the right cocktail for a summer night.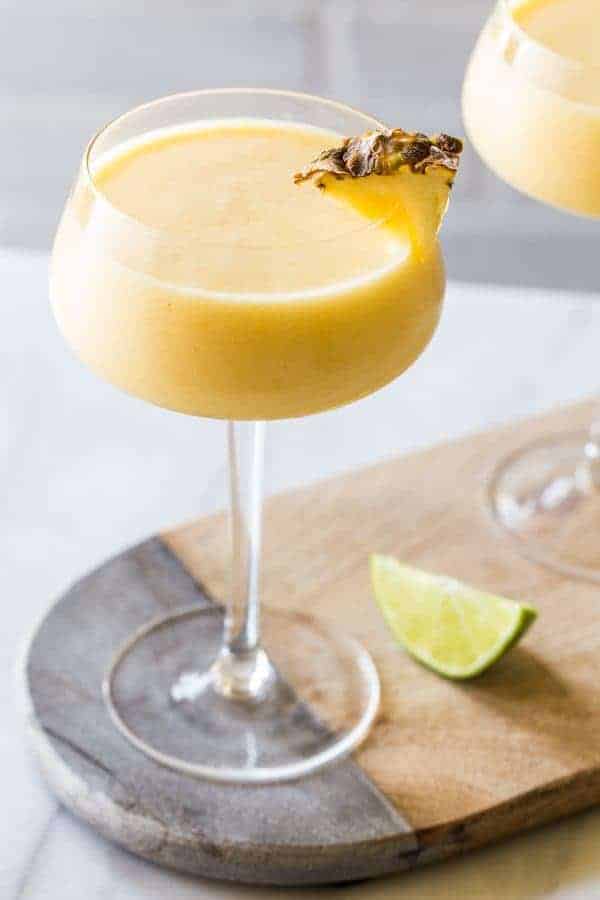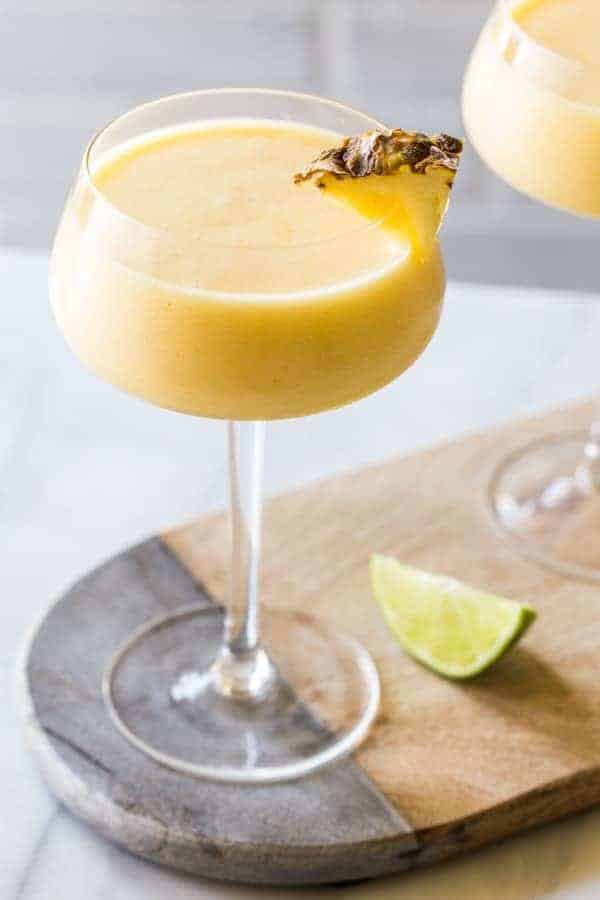 Last weekend, I whipped up these frozen pineapple mango daiquiris and, ohmygoodness were they amazing! Smooth, cool, and just sweet enough to be indulgent without being overly sweet. Making these frozen pineapple mango daiquiris is simple using fresh pineapple, some fresh or frozen mango plus a bit of crushed ice for easy blending.
The sweetness of the pineapple with a touch of mango added enough to sweetness for our taste plus it paired beautifully with the white rum. A touch of lime for some zest and this cocktail is a winner.
I'm hard pressed to think of a better way to enjoy a sunset with one of these lovely summer cocktails in my hand.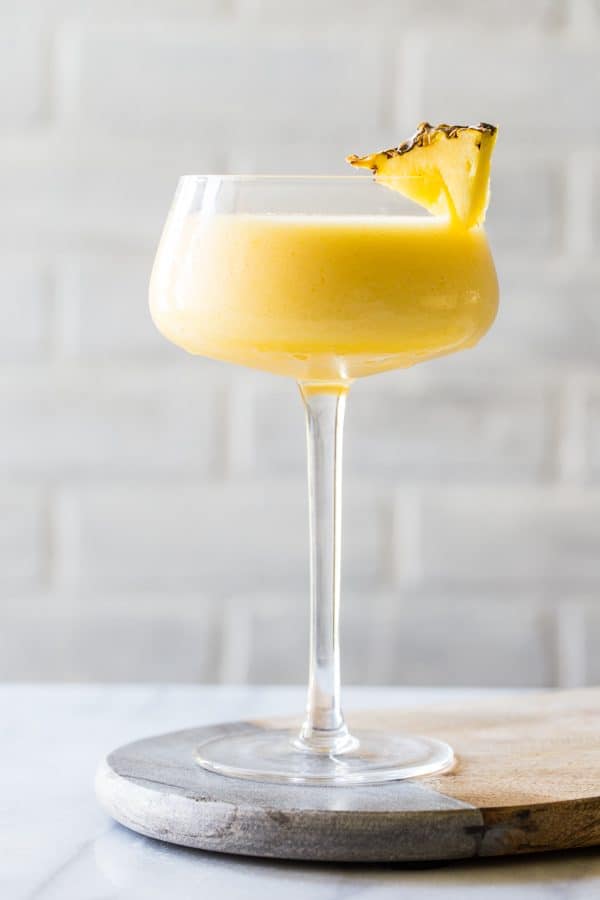 For more delicious summery cocktails, be sure to check out this Pineapple Upside Cake Cocktail and this Tiramisu Martini here on My Baking Addiction.