Homemade Blue Cheese Dressing is creamy and tangy. Forget store-bought salad dressings; this homemade version is easy to make and tastes so much better.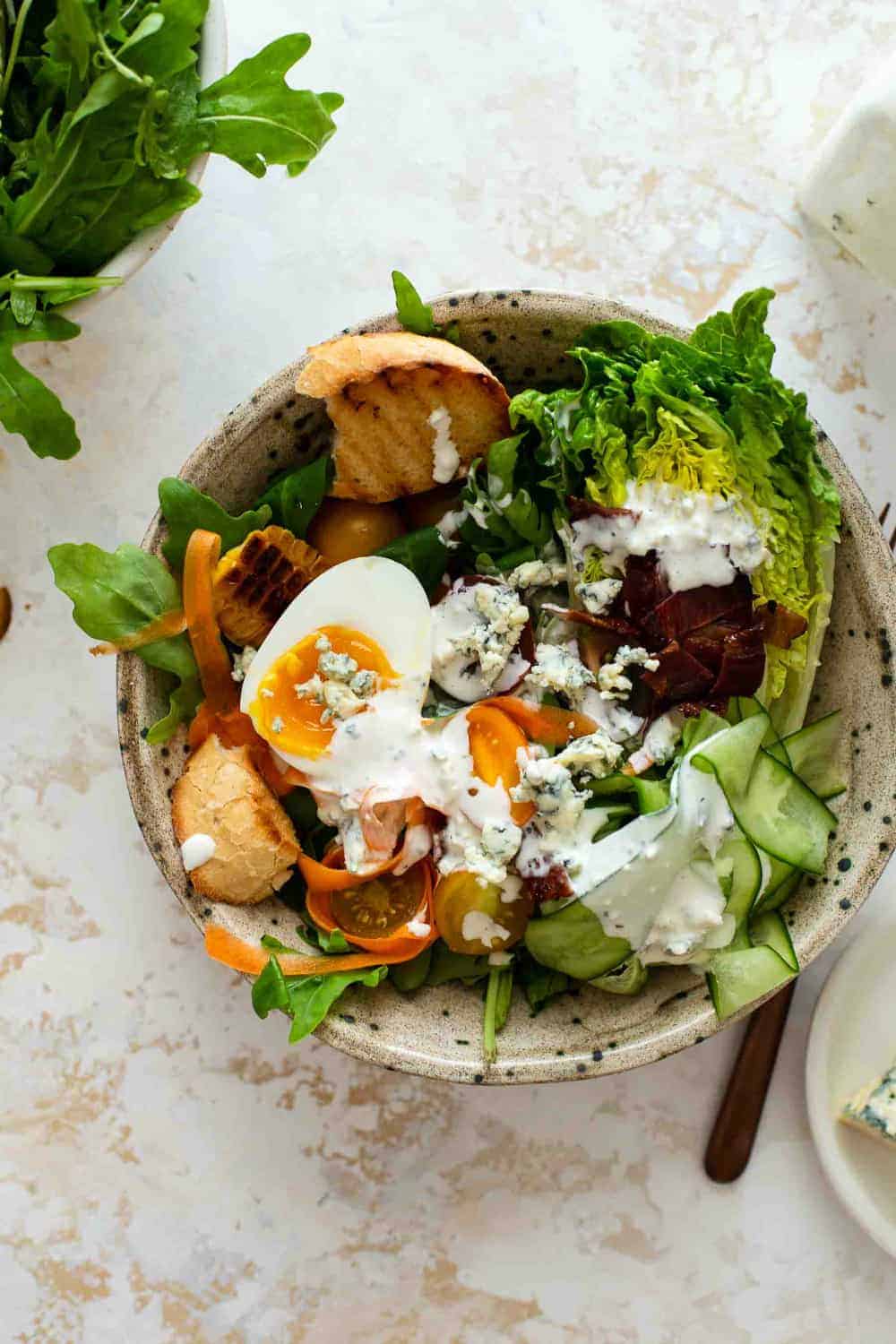 I don't know what it is about this time of year, but all I've been wanting to eat is salad.
From wedge salads and simple grilled chicken salads to Greek-style topped with gyro meat, I've been whipping up salads for lunch and dinner all month long.
Now that Elle is back in school, having a few of these quick and easy dinner salads in my repertoire makes weeknight meals a breeze.
I'm even known to forgo the grilling situation for shredded rotisserie chicken from Costco. Seriously, it couldn't be easier.
To top these salads, I definitely have a fridge full of dressings because everyone seems to love something different around here.
There's fruit-infused vinaigrettes, a variety of ranch flavors, even poppyseed and thousand island. But there's one style of bottled dressing you'll never find in my fridge – blue cheese dressing.
If I'm honest, I loathe the stuff. Doesn't matter which brand, trust me, I've probably tried it, they are just a no go for me.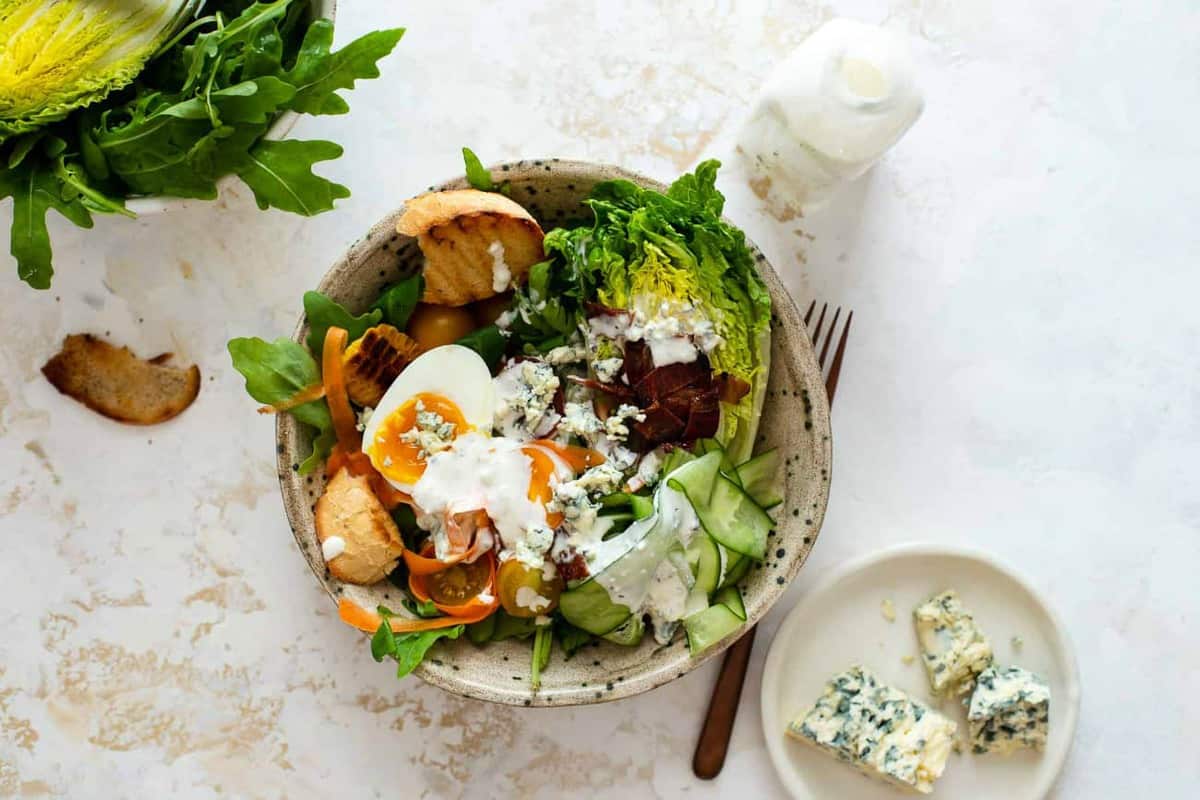 WHY HOMEMADE DRESSING IS SO MUCH BETTER
You know how sometimes you have a preconceived notion of a random food item, and refuse to touch it based on that preconception? That was me and blue cheese dressing.
My scorn for the popular salad dressing was based purely on my experiences with the store-bought bottled variety of blue cheese dressing, and I'd never known any different.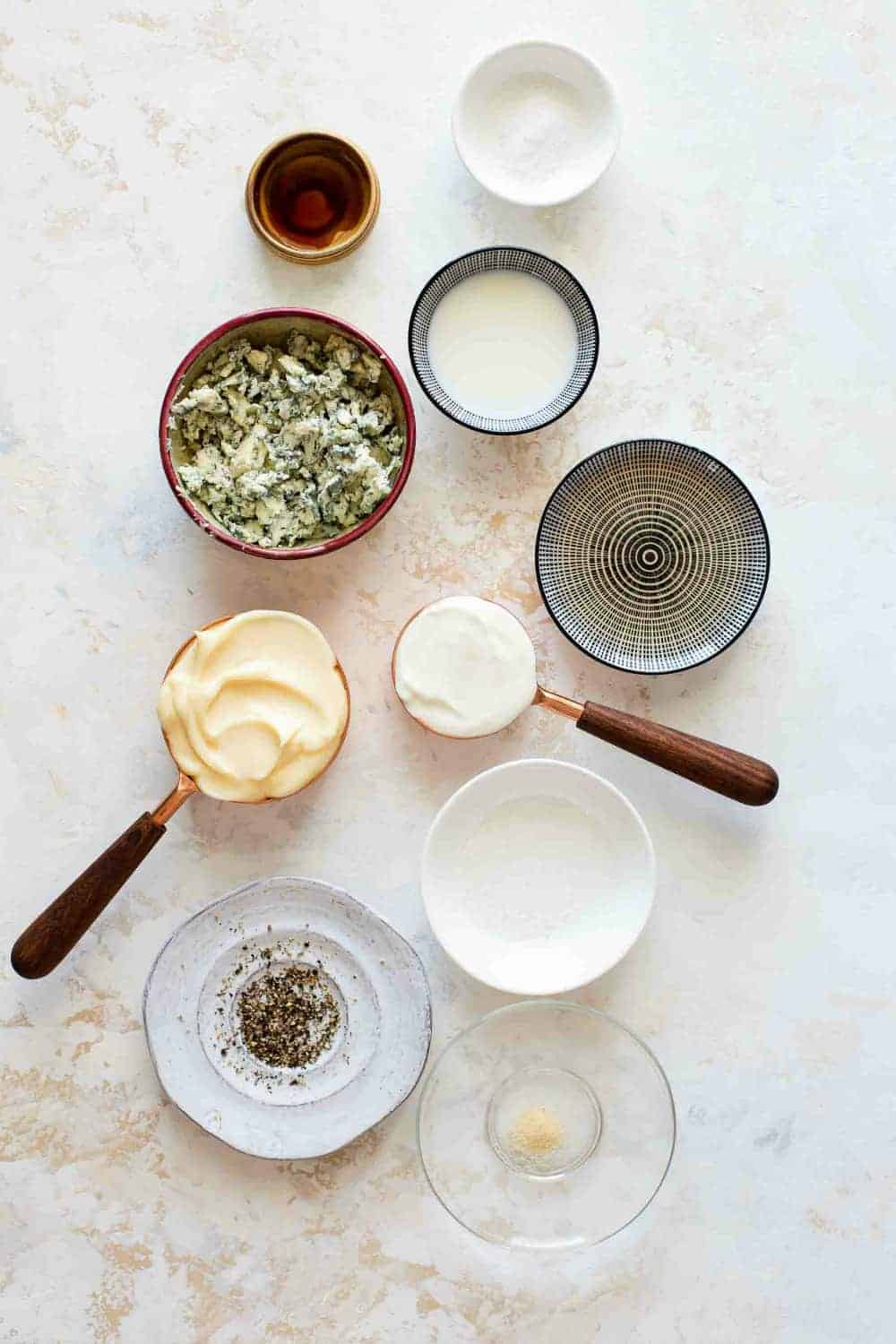 To this day, the thought of it makes me a little bit sick.
I became fond of blue cheese many years ago when I was working part time as a server at a local high end steak house. One of my coworkers coerced me into trying the homemade blue cheese dressing.
I succumbed to the peer pressure and dipped the corner of carrot stick into the thick, creamy concoction and was fully prepared to wince in disgust. But it was delish and I was immediately a convert.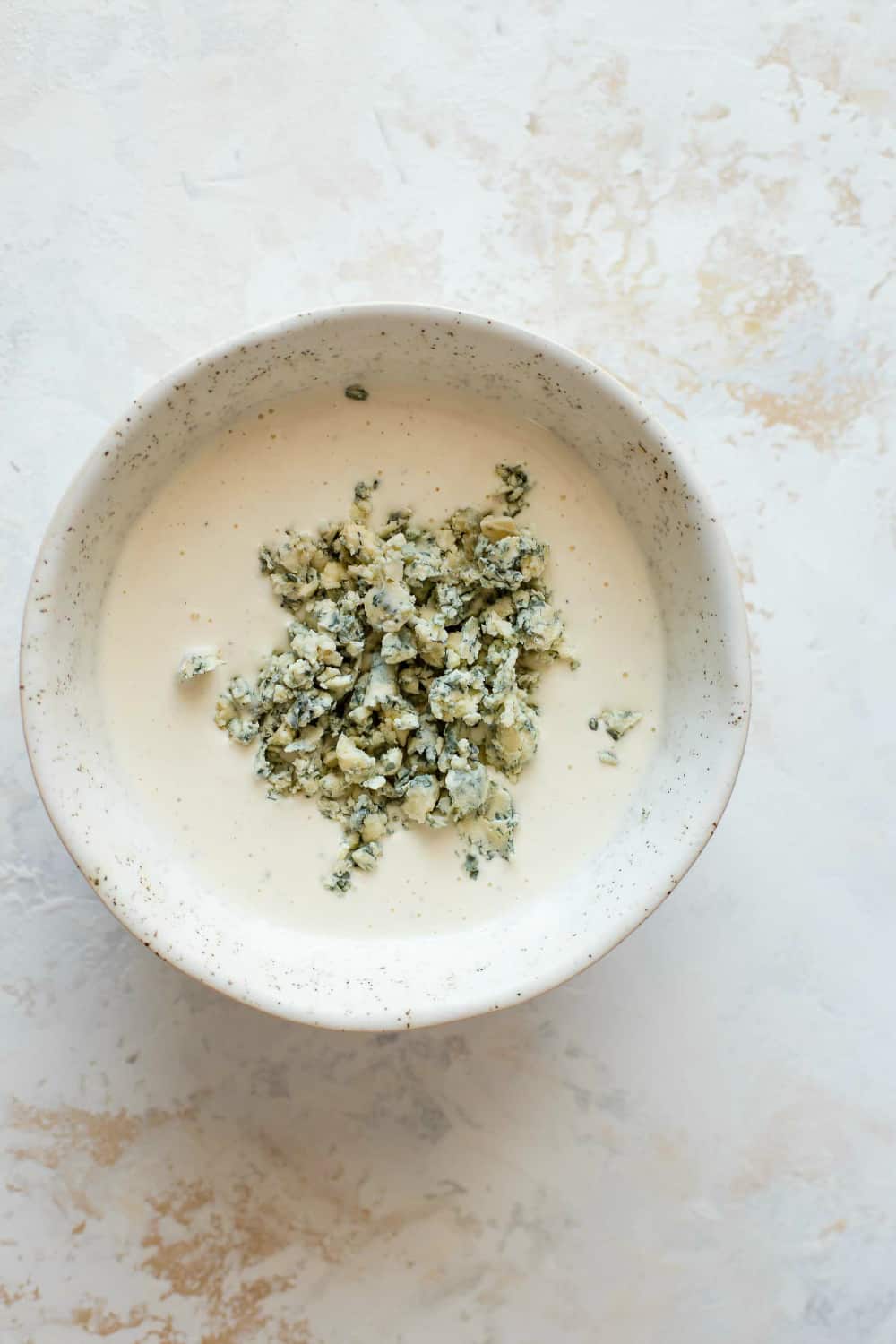 Like with my salted caramel sauce or funfetti cupcakes, it didn't take long to figure out that the store-bought stuff can't even hold a candle to the homemade version.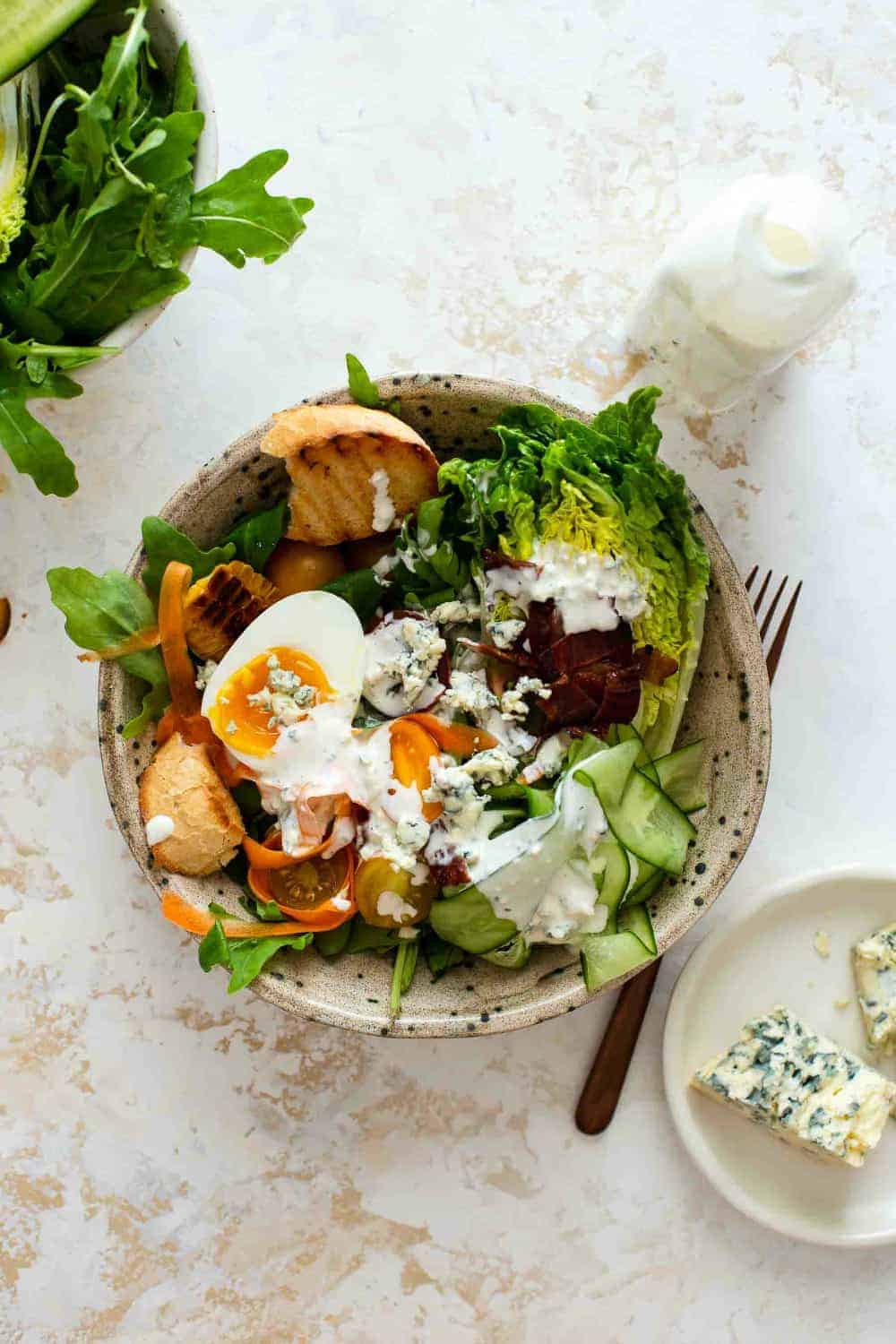 HOW DO YOU MAKE BLUE CHEESE DRESSING?
Although I have always been a ranch girl, I now find myself craving blue cheese dressing.
Luckily, homemade blue cheese dressing comes together easily and only gets better as it hangs out in the fridge, so I always make enough to last for a few days!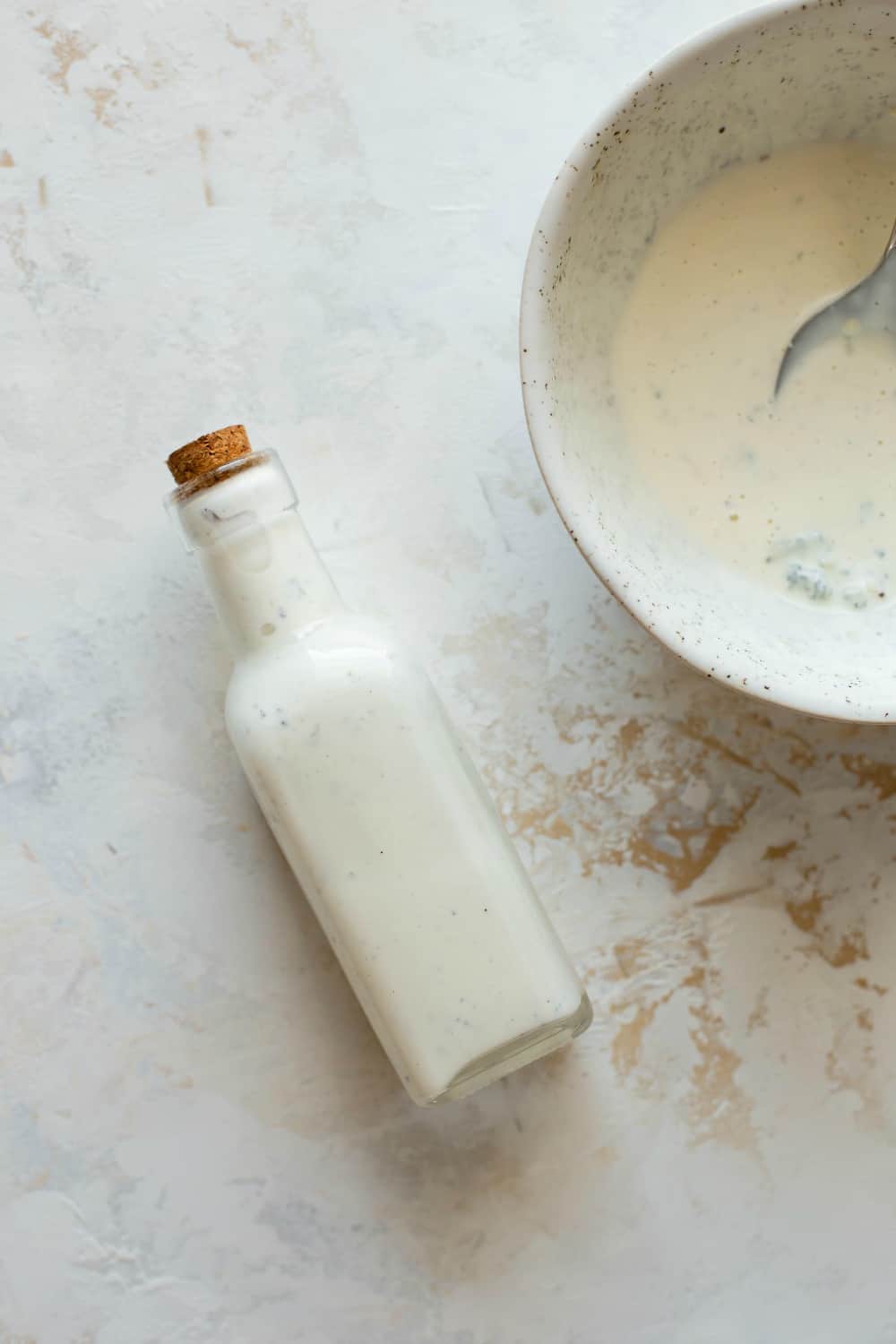 Truly, this recipe couldn't be easier. Just whisk together the mayo, sour cream, milk, and a few other ingredients to add some tang. Then fold in the blue cheese!
Since you're making this at home, you can use a super mild or a super funky blue cheese. Some people love that funk and others don't, but with this recipe you hold all of the power.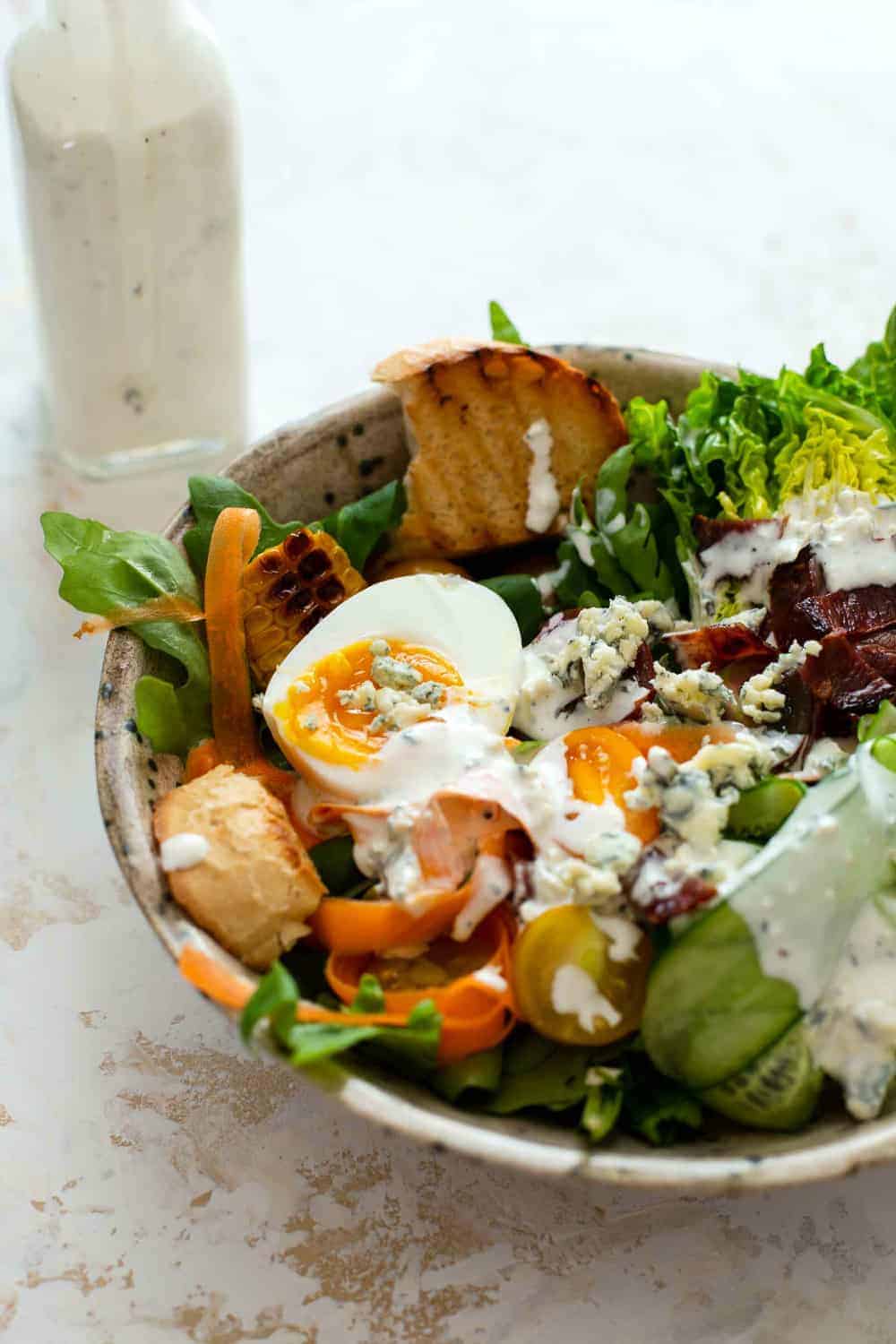 HOW CAN YOU SERVE THIS RECIPE?
There are plenty of ways to enjoy your homemade dressing! Try it: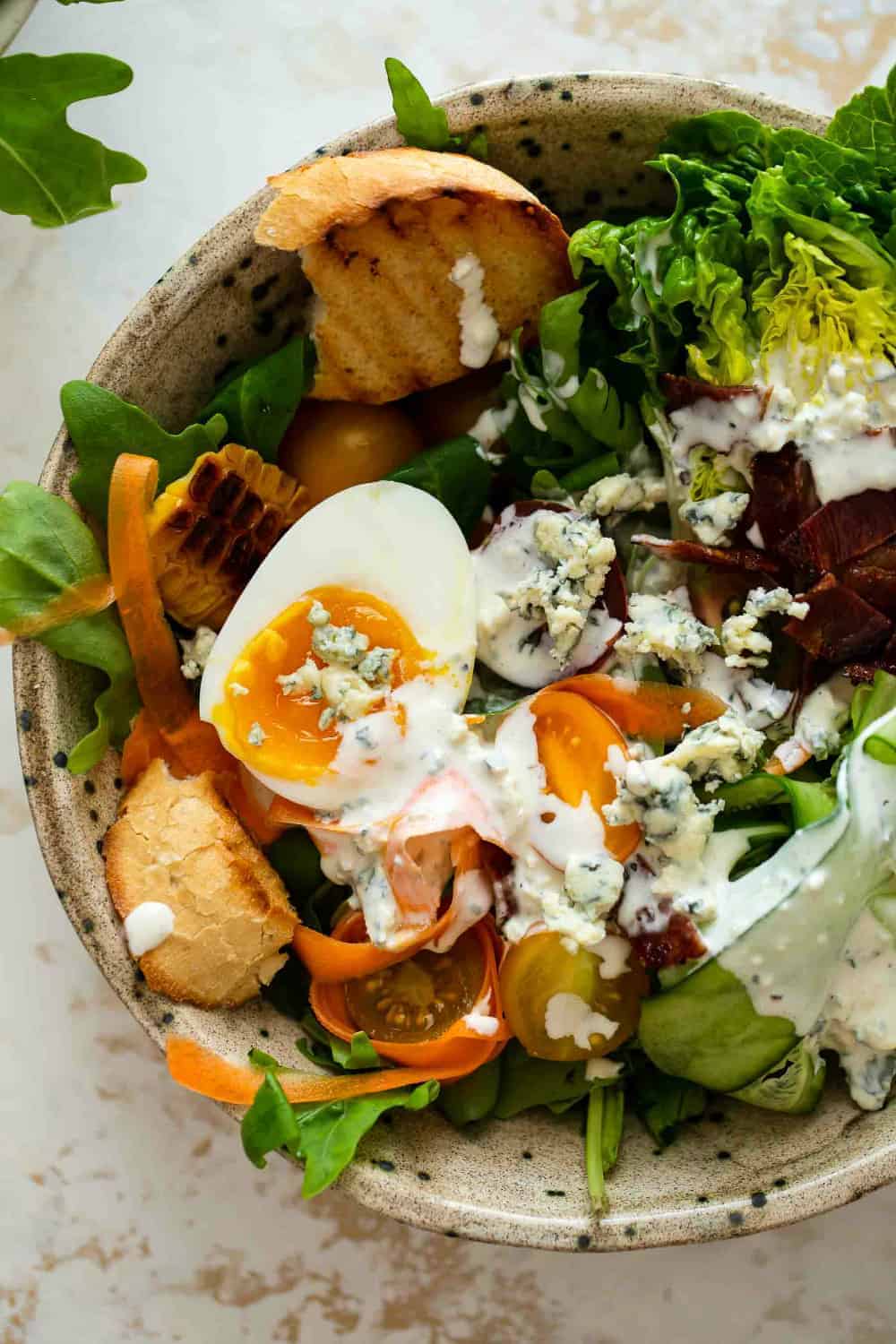 If you've been skeptical of blue cheese dressing, give this recipe a try! I know that this homemade version will convert you and your family into blue cheese fans.