Got a craving for a baked potato with all the fixings? Learn how to bake potatoes at home and you'll never need to head to a restaurant for a perfectly fluffy potato again!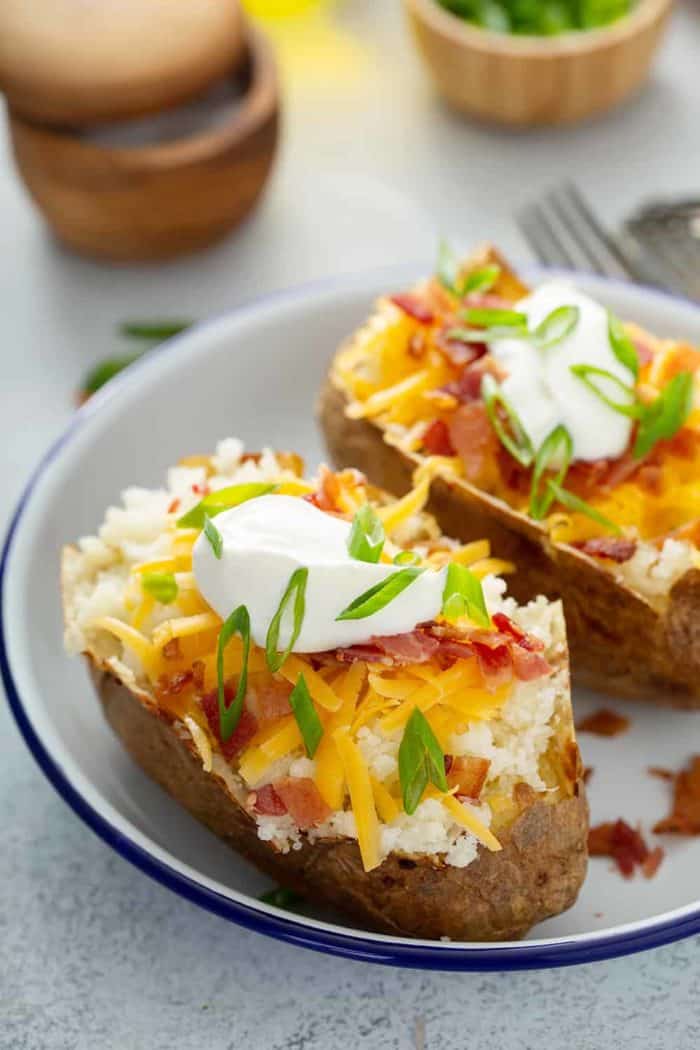 Who else loves a fluffy restaurant baked potato?
There's just something about ordering a steak at a restaurant with a baked potato on the side, all loaded up with butter, sour cream, cheese, and chives. It's fluffy and creamy and salty and so good.
Don't get me wrong. I love potatoes every which way. Twice-baked potatoes, jo jo potato wedges, scalloped potatoes, mashed potatoes…
But there's just something about a baked potato with salty, crispy skin.
You can even use baked potatoes in recipes like baked potato soup!
So let's learn how to bake potatoes so we can enjoy a restaurant-style side dish right at home.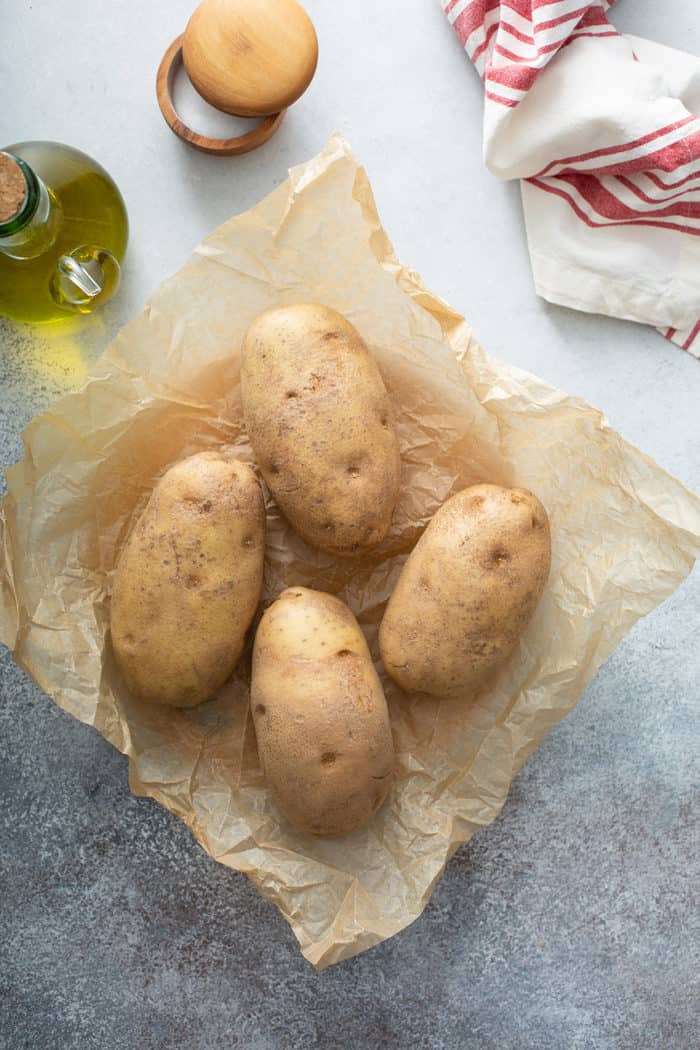 HOW TO BAKE POTATOES IN THE OVEN
Using the oven is of course the most classic way to bake potatoes.
To make these, you'll need:
Russet potatoes
Olive oil, canola oil, or melted butter
Kosher or sea salt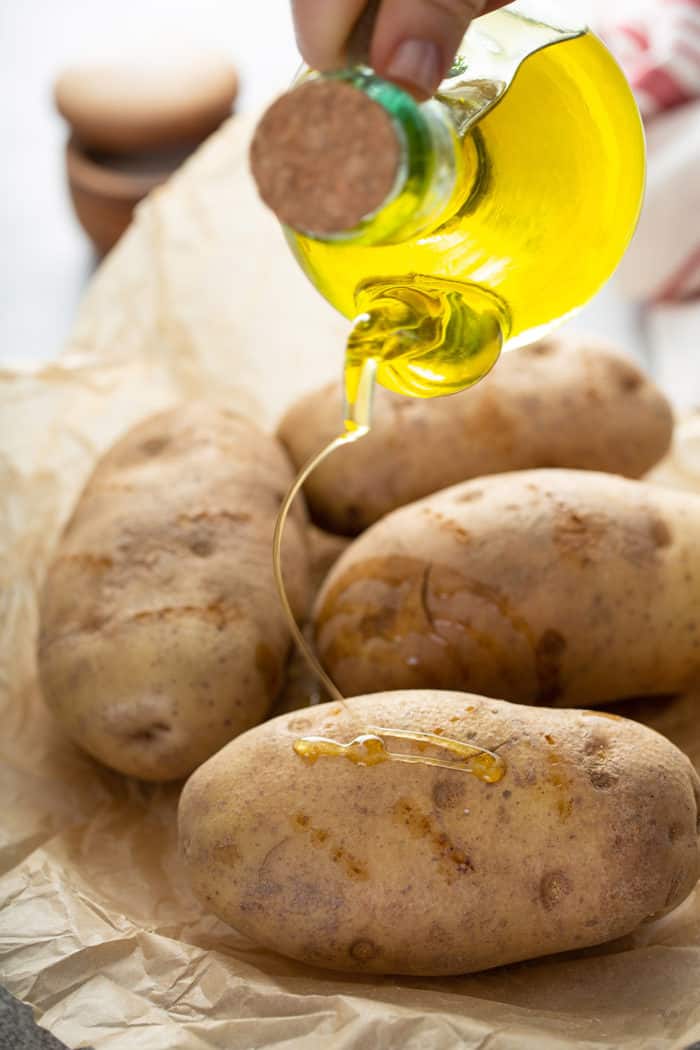 The nice thing about baking potatoes is that you can make as many or as few as you need.
Poke each potato several times all over with a fork. Drizzle on 1-2 teaspoons of the oil or butter and sprinkle each generously with the salt.
Use your hands to massage the oil and salt evenly over the surface of the potatoes.
Place the potatoes on a wire rack set over a baking sheet and bake at 425℉ for 45-60 minutes, depending on the size of your potatoes. You'll know they're done when a fork or skewer goes through the centers with no resistance.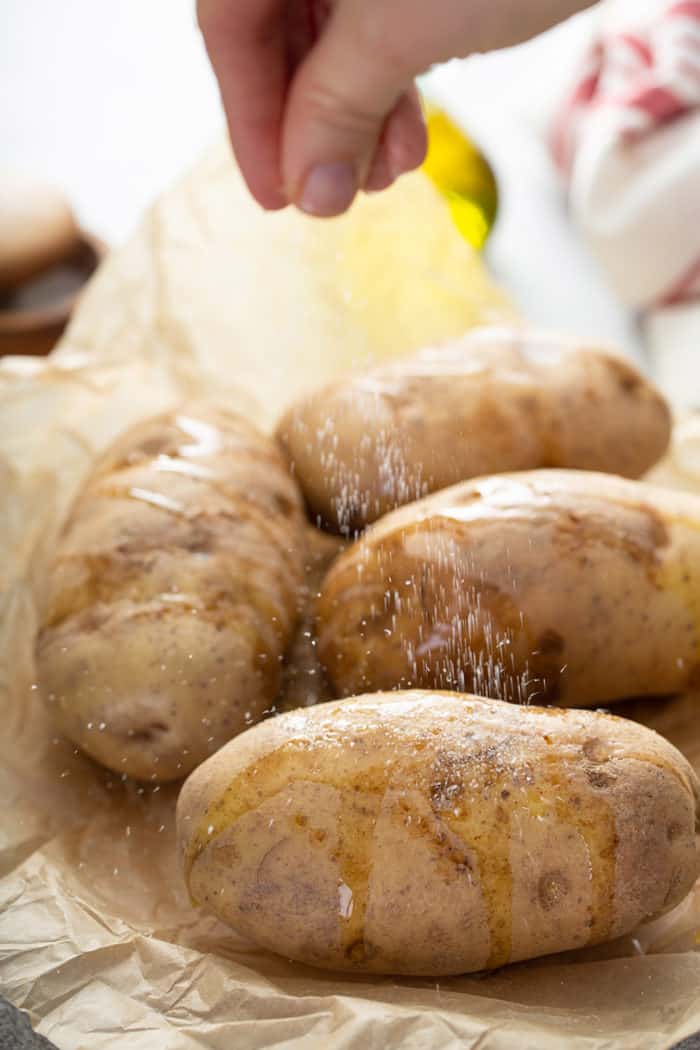 WHY USE A WIRE RACK?
The best thing about restaurant potatoes is the beautiful crispy skin, right?
Placing the potatoes on a wire rack on top of a baking sheet makes room for air flow around the entire potato. This helps them bake more evenly for a fluffy center and a crispy exterior!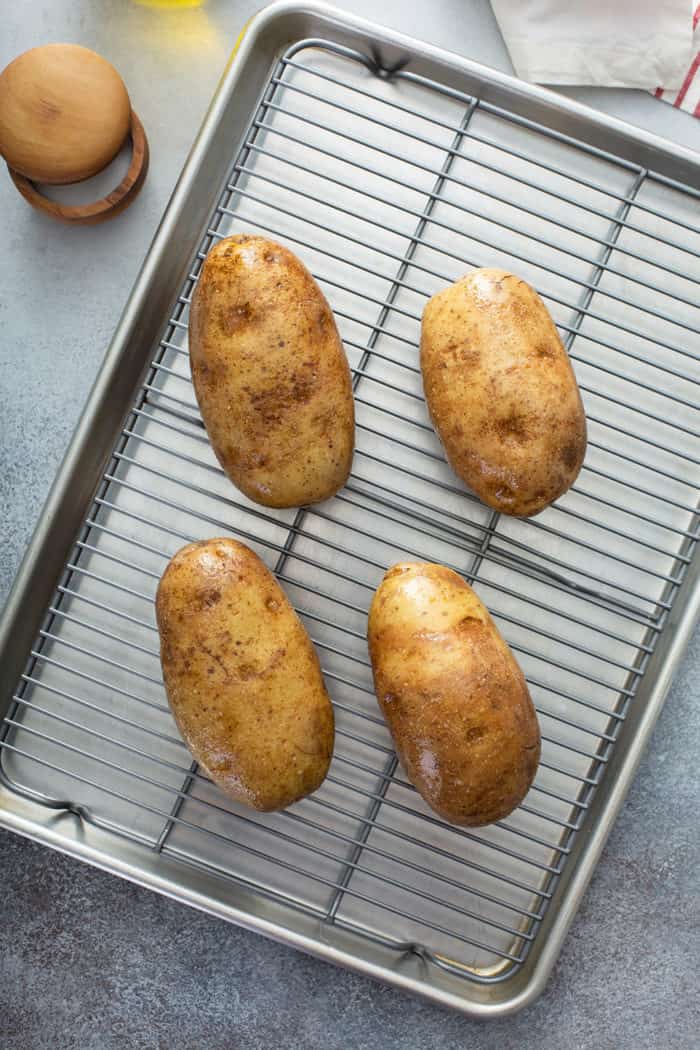 CAN I SPEED UP THE BAKING PROCESS?
In a hurry?
If you really want your potatoes to come out like you'd get them at a restaurant, you really can't rush the process.
You can shave a bit of time off the baking by wrapping each potato in foil before it goes in the oven. This can speed things up by anywhere from 5-15 minutes, depending on the size of the potato.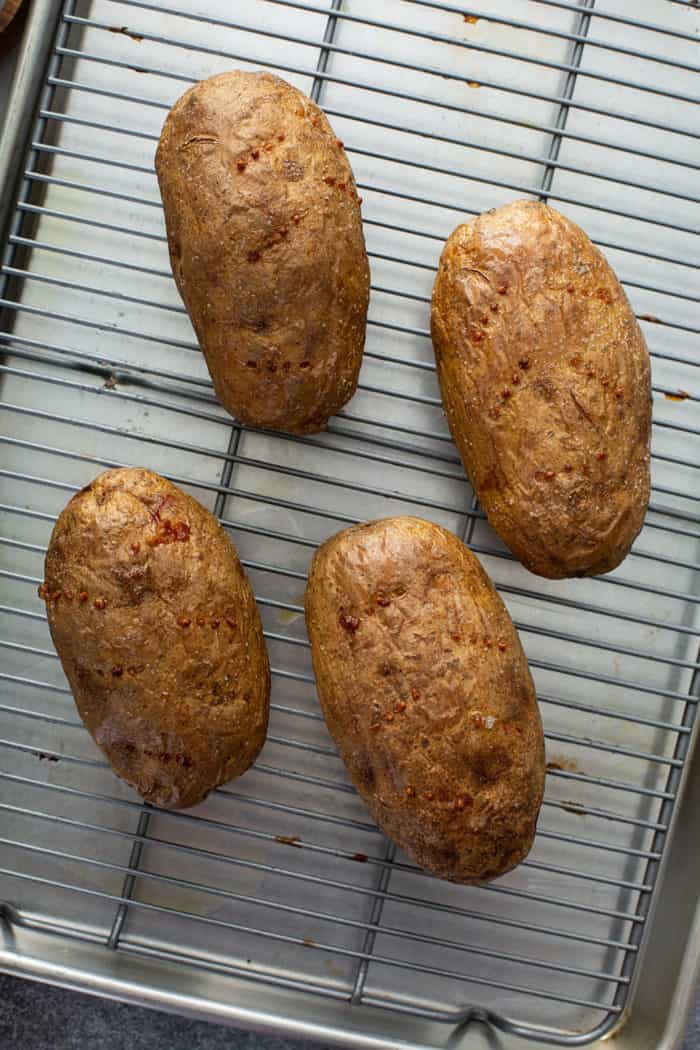 BAKED POTATOES IN THE AIR FRYER
If you have an air fryer, it's a great way to bake up fluffy potatoes with crispy skins!
Follow all of the oven-baking instructions, but place the prepped potatoes in the air fryer basket and cook at 400℉ for 40-45 minutes.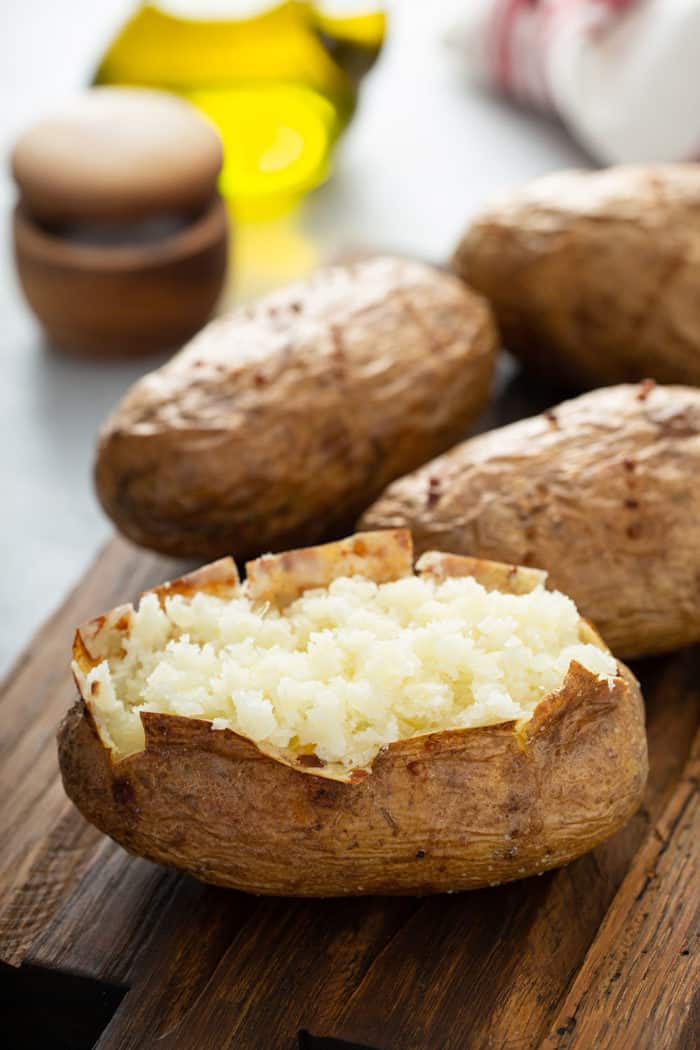 Depending on the size of your air fryer, you might only be able to cook 2-3 potatoes at a time with this method, but it's a good option if you don't want to heat up your oven or are only feeding a few people.
I won't judge you if you're a butter-and-salt-only kind of person, but me? I'll take mine loaded with all the fixings: sour cream, cheese, bacon, chives. The works!