Jo Jo Potato Wedges are thick and satisfying! They're crisp on the outside and fluffy on the inside and they're sure to become your new favorite side dish.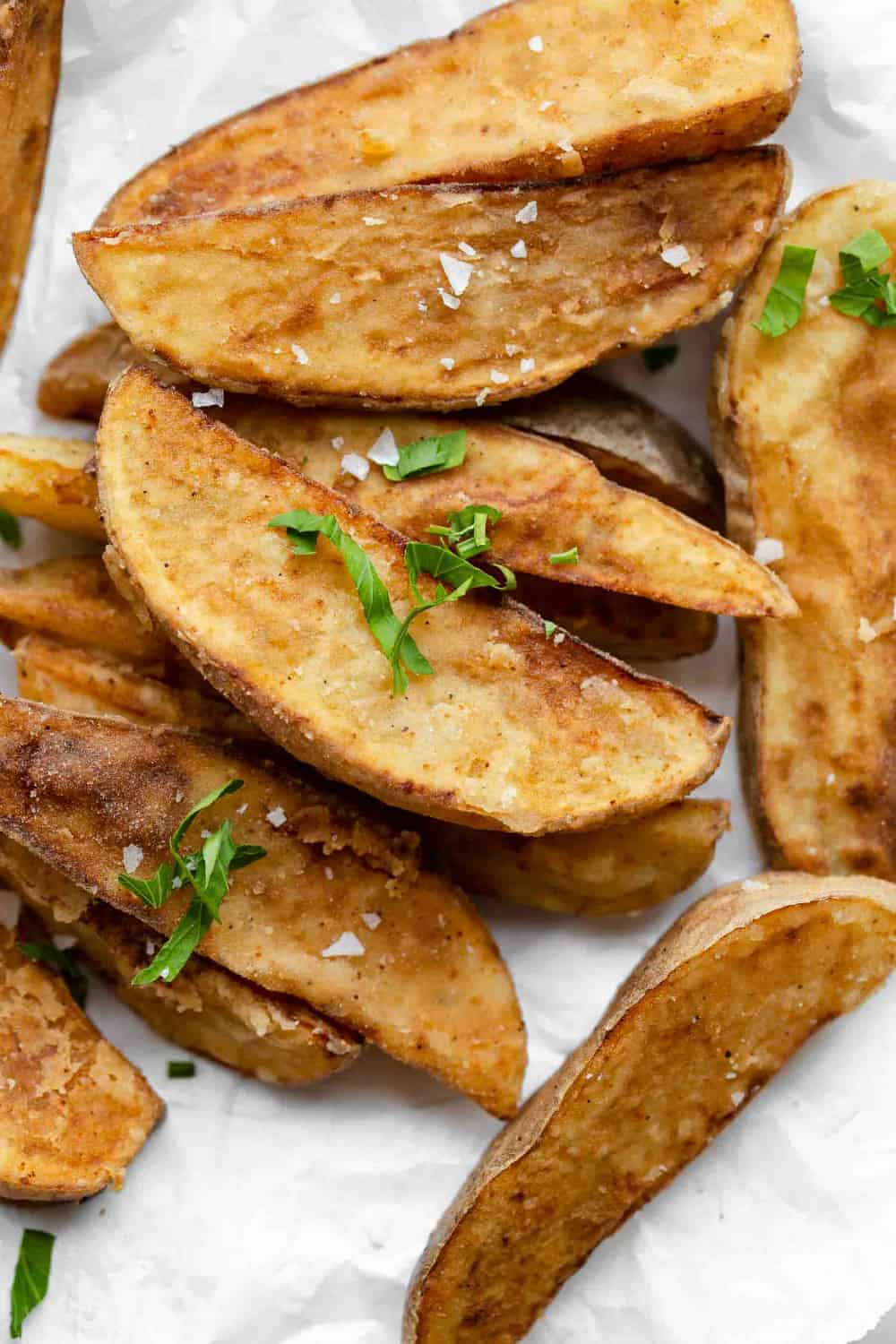 I can't believe it's already back-to-school week. And while I know some of you mamas are ready for a break, this mama is super sad about it.
We've been trying to soak up the final few weeks of summer and trying to get things organized around here. Cleaning out closets and drawers, shopping for new school clothes and getting a meal plan ready for the next week.
Since things are a little hectic, I've been trying to keep things simple for dinner with our tried and true favorites. Dinners like Chicken Picatta, Honey Soy Chicken and Rice, Ritz Cracker Chicken, and Homemade Sloppy Joes with Jo Jo Potato Wedges have been in heavy rotation around here.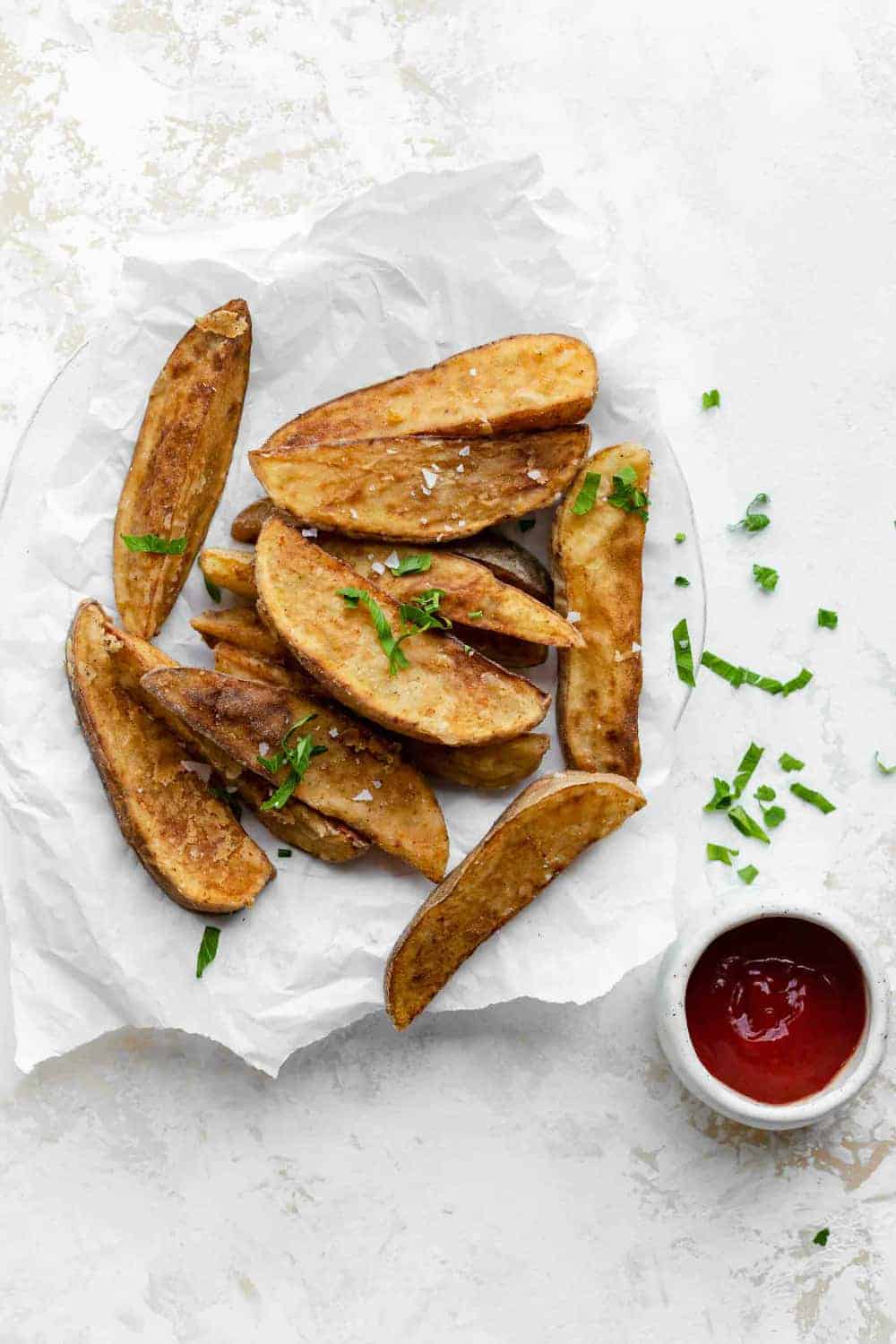 WHAT ARE JO JO POTATOES?
I'm thinking that the term Jo Jo Potatoes may be a midwestern thing, but I'm not entirely sure.
All I know is that when I reference Jo Jo Potatoes to people outside of Ohio, they look at me like I'm a little crazy and I often get, "You mean potato wedges?"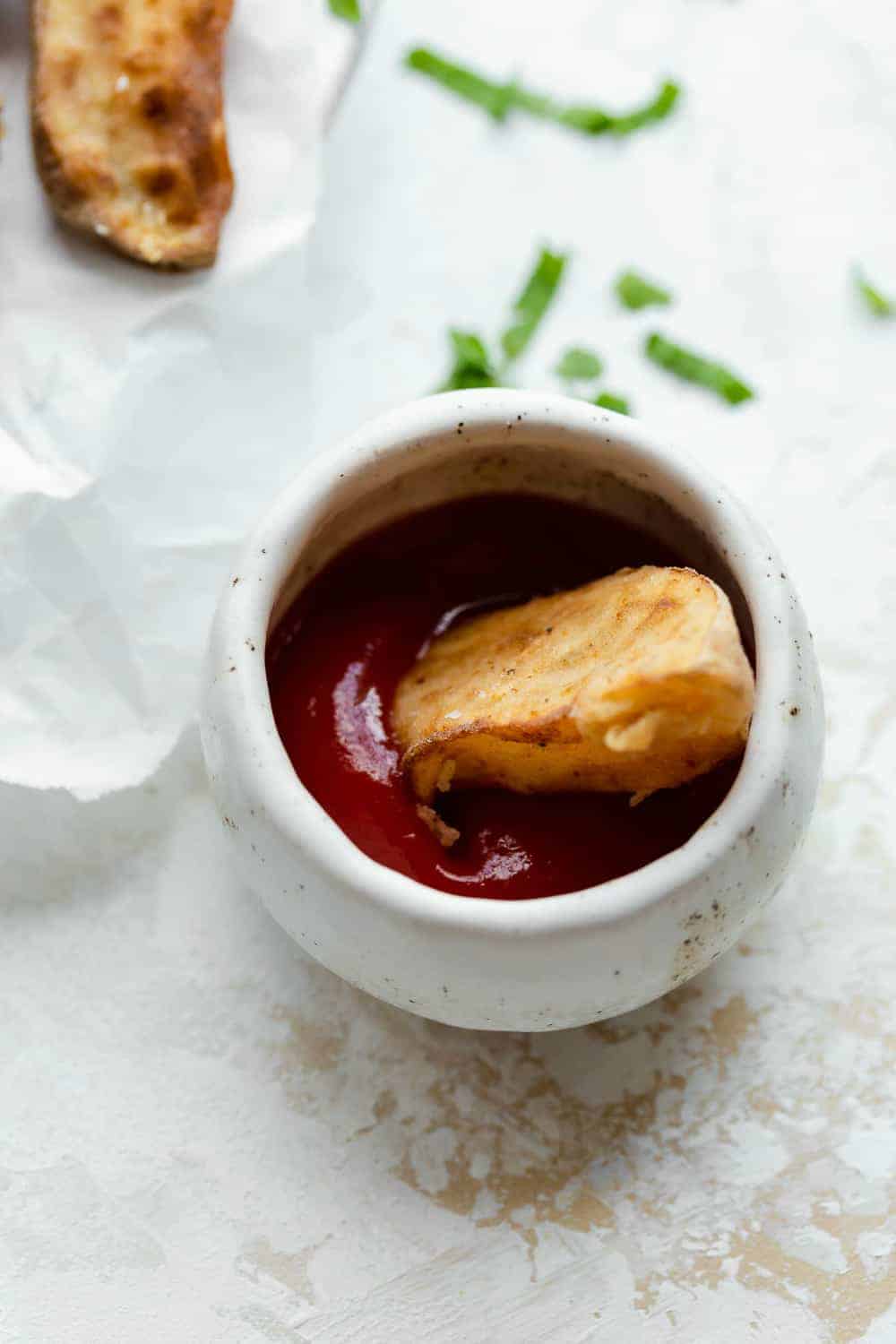 No, I mean Jo Jo Potatoes, you know the kind you can buy at gas stations and convenience stores alongside fried chicken? Then I immediately lose them because I mentioned actually consuming fried food purchased where gasoline is sold.
Ahhh, Ohio – I love you.
In all seriousness, Jo Jo Potatoes are wedges of potatoes that are coated in a seasoned flour and fried to crispy, golden brown perfection. And even though the outsides are nice and crisp, the insides are fluffy like a perfectly baked potato.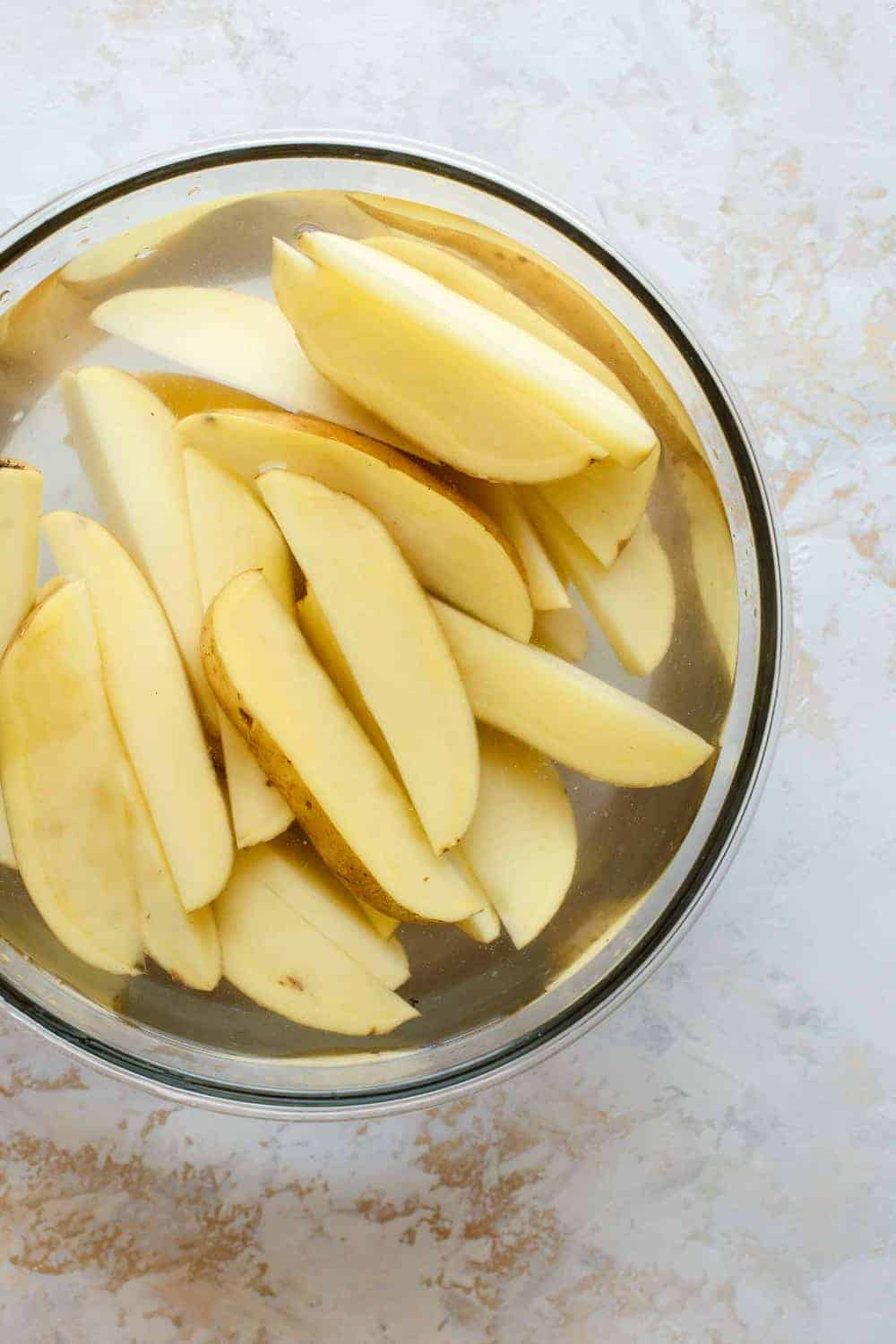 HOW TO MAKE FRIED POTATO WEDGES
Don't let deep frying intimidate you. Making these potato wedges is actually really easy!
Start by soaking your cut potatoes in water for 20 minutes. Because we are using baking or Russet potatoes, they have a lot of starch in them.
Soaking the potatoes before frying them removes some of the excess starch to make them extra crispy!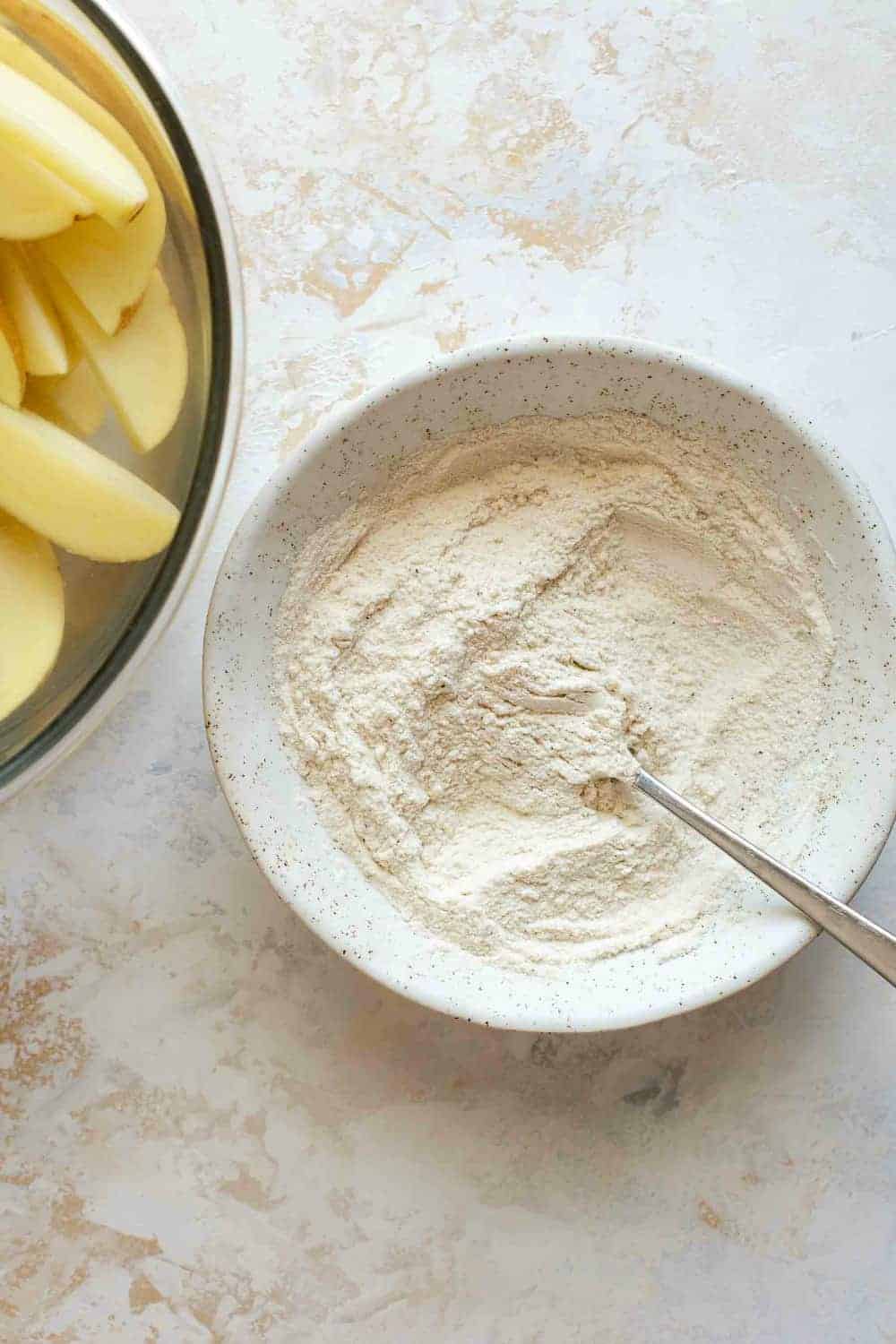 After their soak, the potatoes get a dredge in some seasoned flour and a short rest before frying.
I have a deep fryer that I prefer to use when frying these potato wedges. It's easy to use and prevents me from having 375-degree oil splattering in my kitchen.
I use it for everything from these potatoes to fried pickles and apple cider donuts. For me, it was well worth the investment.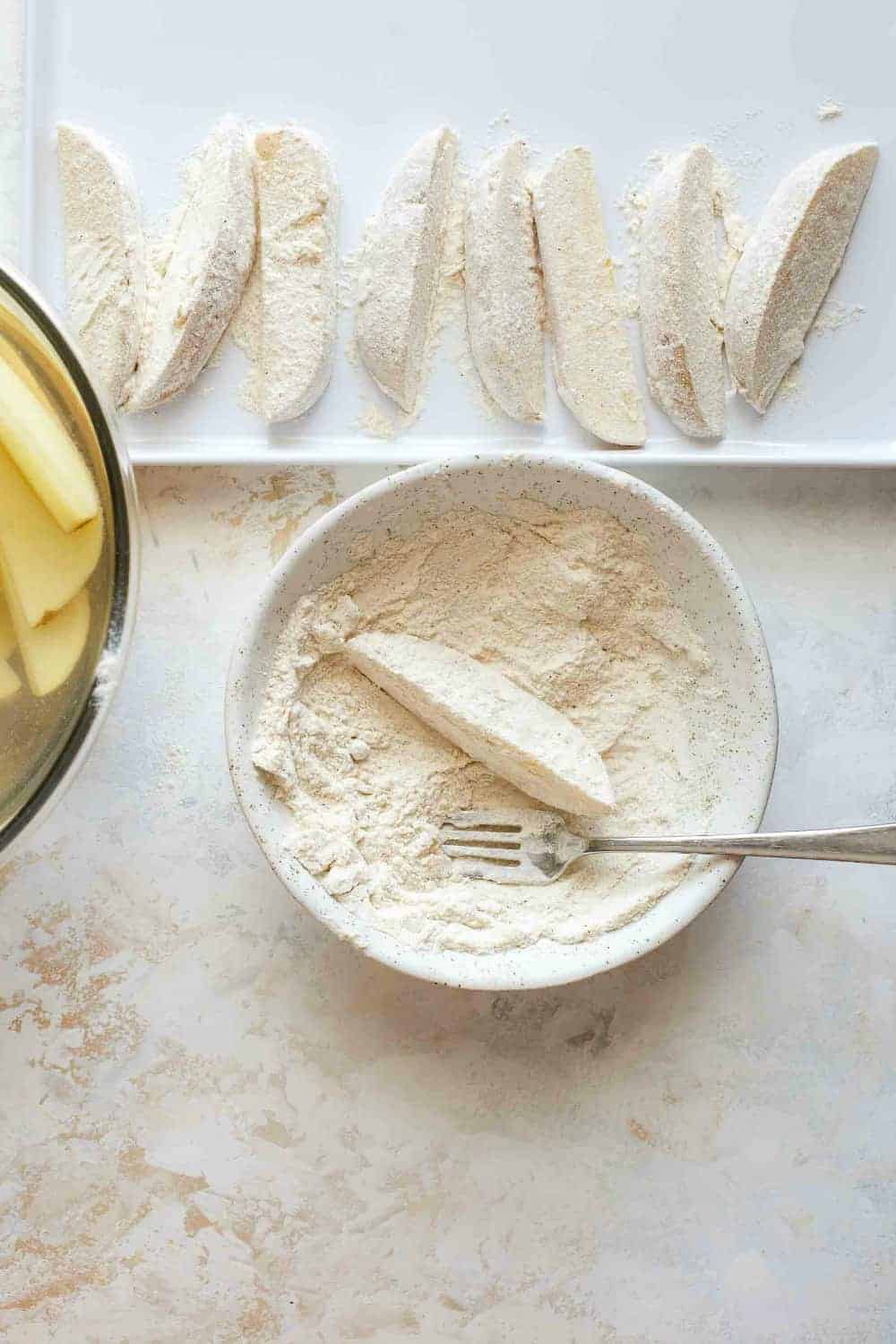 However, you can definitely fry these in a large Dutch oven on your stovetop. Just make sure you have at least 3 inches of oil in the pot. I also recommend using a fry thermometer to keep an eye on the oil temperature.
When frying the potatoes, make sure to cook them in small batches. You don't want to crowd the fryer or bring the temperature of the oil down too much by cooking in large batches.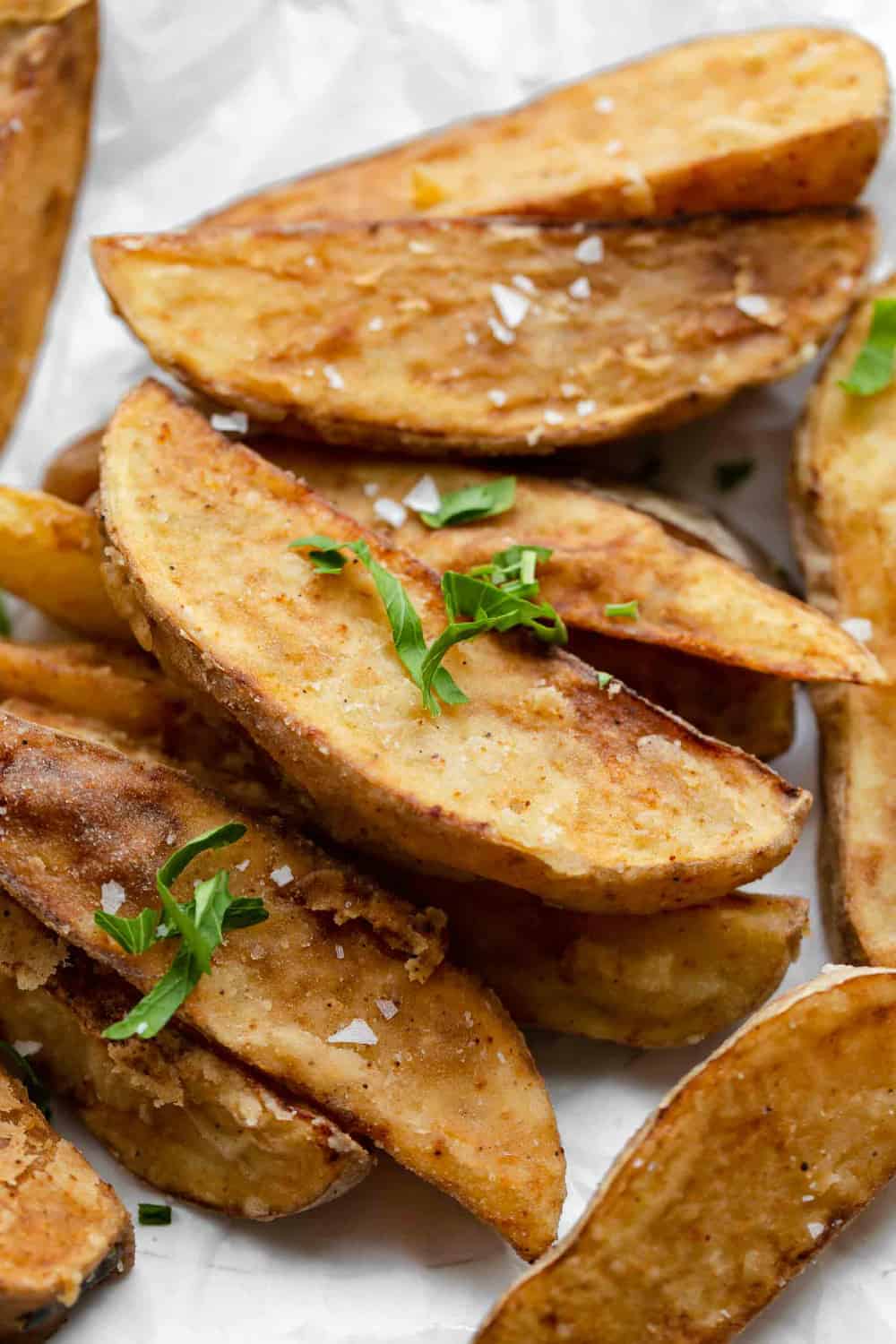 When the oil temperature comes down too much, that's when the food soaks up excess oil and becomes greasy! So adjust your heat source as needed to keep the temperature right around 375℉.
The potatoes should be done after about 7-8 minutes. Drain them on paper towels and sprinkle them with a little extra salt while they're piping hot if you like!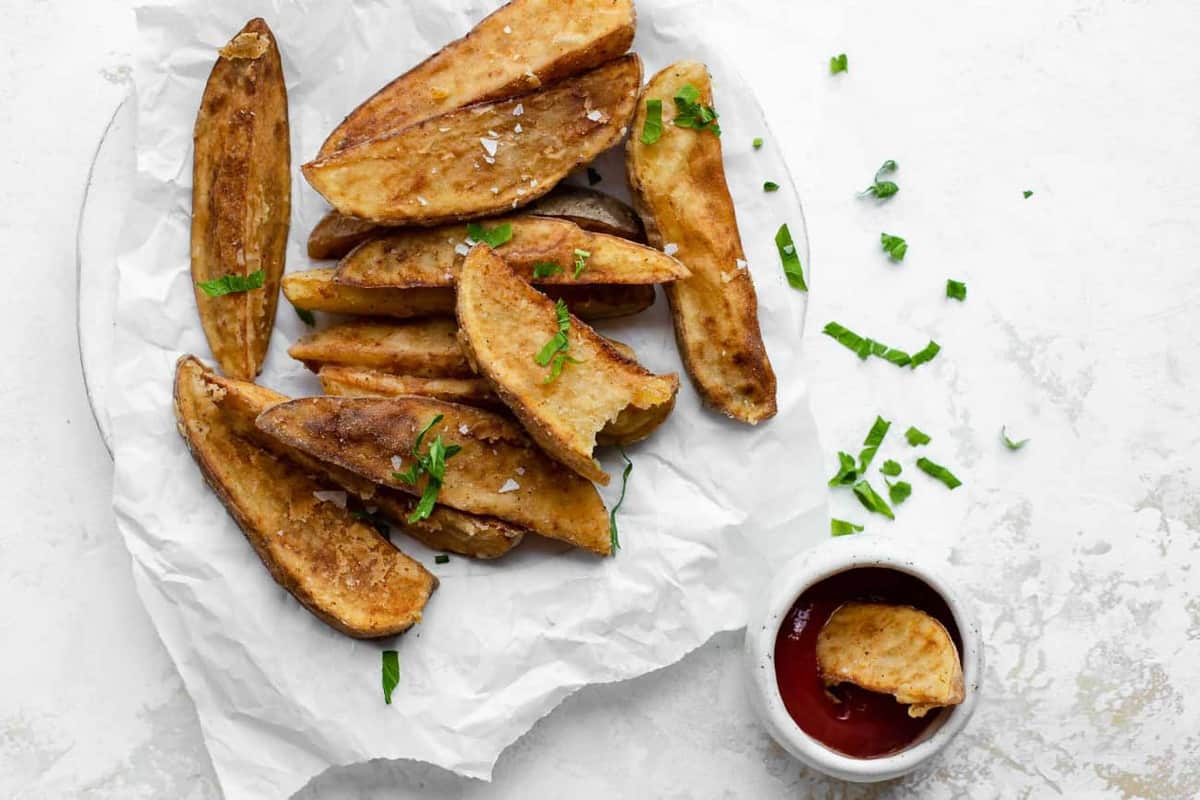 CAN YOU MAKE JO JO POTATOES IN AN AIR FRYER?
I know that everyone's new favorite gadget is the air fryer. I even have one that I love!
I tried making Jo Jo Potatoes in the air fryer and sadly, they just didn't turn out the way they do when they are deep fried. The breading got a bit chewy and the texture just wasn't quite right.
That doesn't mean you can't make great potatoes in the air fryer! I'm working on a recipe for you that I hope to share soon. But in the meantime, I recommend sticking to the deep fryer for this exact recipe.
Serve these golden brown beauties up alongside Instant Pot Pulled Pork and enjoy what might just be the perfect meal.