Honey Soy Chicken and Rice is a great weeknight family dinner. Chicken cooked in a sweet and sticky sauce flavored with garlic and ginger is served with rice and broccoli for a complete meal in one bowl.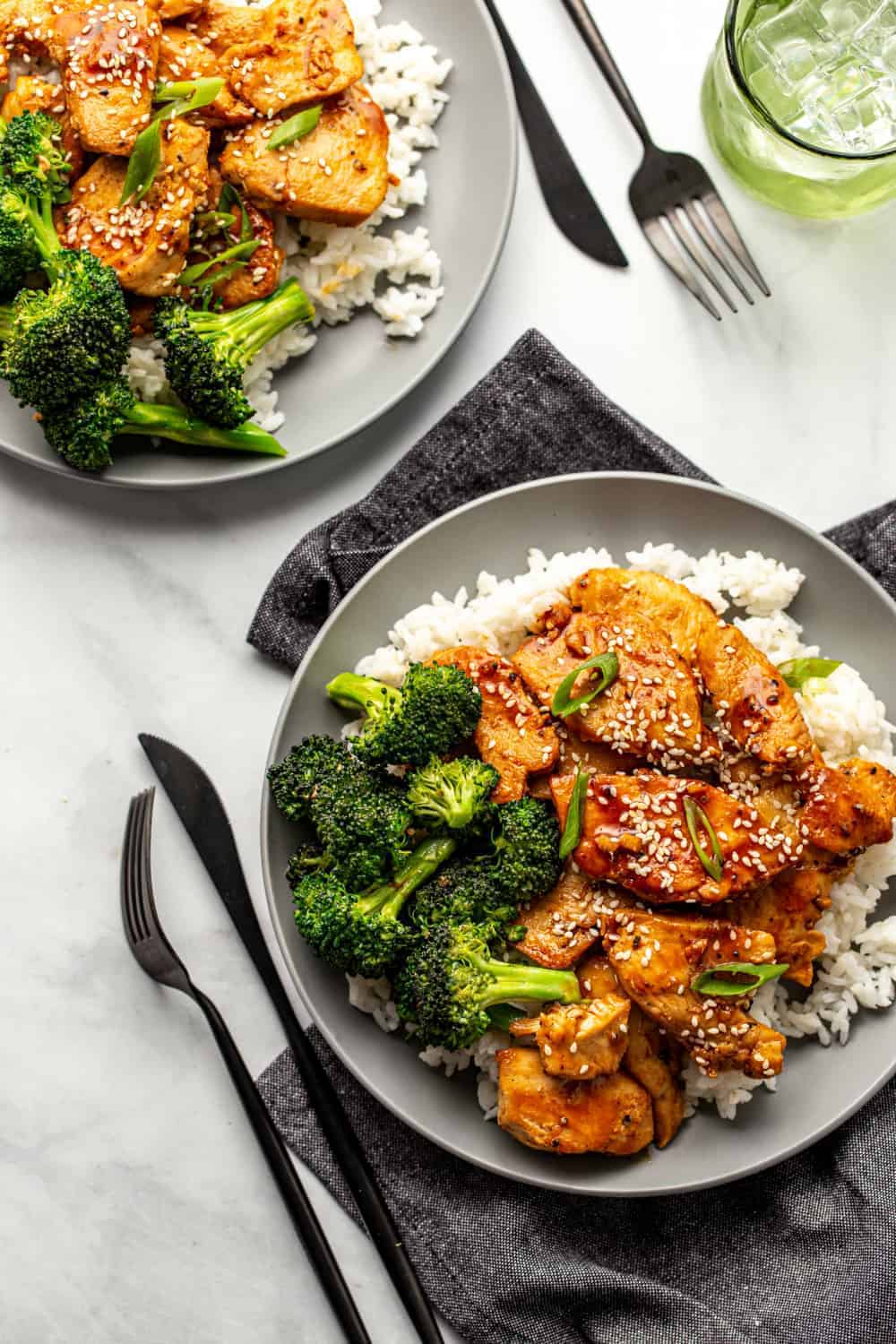 You guys, it's June!! Someone please tell me where the last 5 months have gone?
I feel like we went from wrapping Christmas gifts straight to the last day of school in the blink of an eye.
And now it's June and I'm bracing myself for a summer of "I'm bored" comments from my school loving, social butterfly of a 5-year-old.
We're over here trying to find the balance between dance, karate, piano and just living our best summer lives.
Hopefully the weather decides to cooperate at some point considering it's a whopping 52 degrees in Ohio today.
Since summers can be a little unstructured around here, I'm trying to stock the freezer and fridge with ingredients for recipes that are super easy to make and that we love.
From Chicken Picatta and Instant Pot Pulled Pork to my favorite recipe for Baked Ziti, we're pretty stocked in the grocery department.
Last week I was getting my meal plan organized and realized that even though I've been making this Honey Soy Chicken and Rice since I was pregnant with Elle, I've never shared it with you!
I've honestly made it countless times over the past 6 years and we never get tired of it. I typically serve my portion over caul-rice and Elle and Eric eat it over brown or white rice since they are both strongly against anything that has to do with cauliflower. Either way, it's totally delicious and the leftovers are perfect for summer lunches on the fly!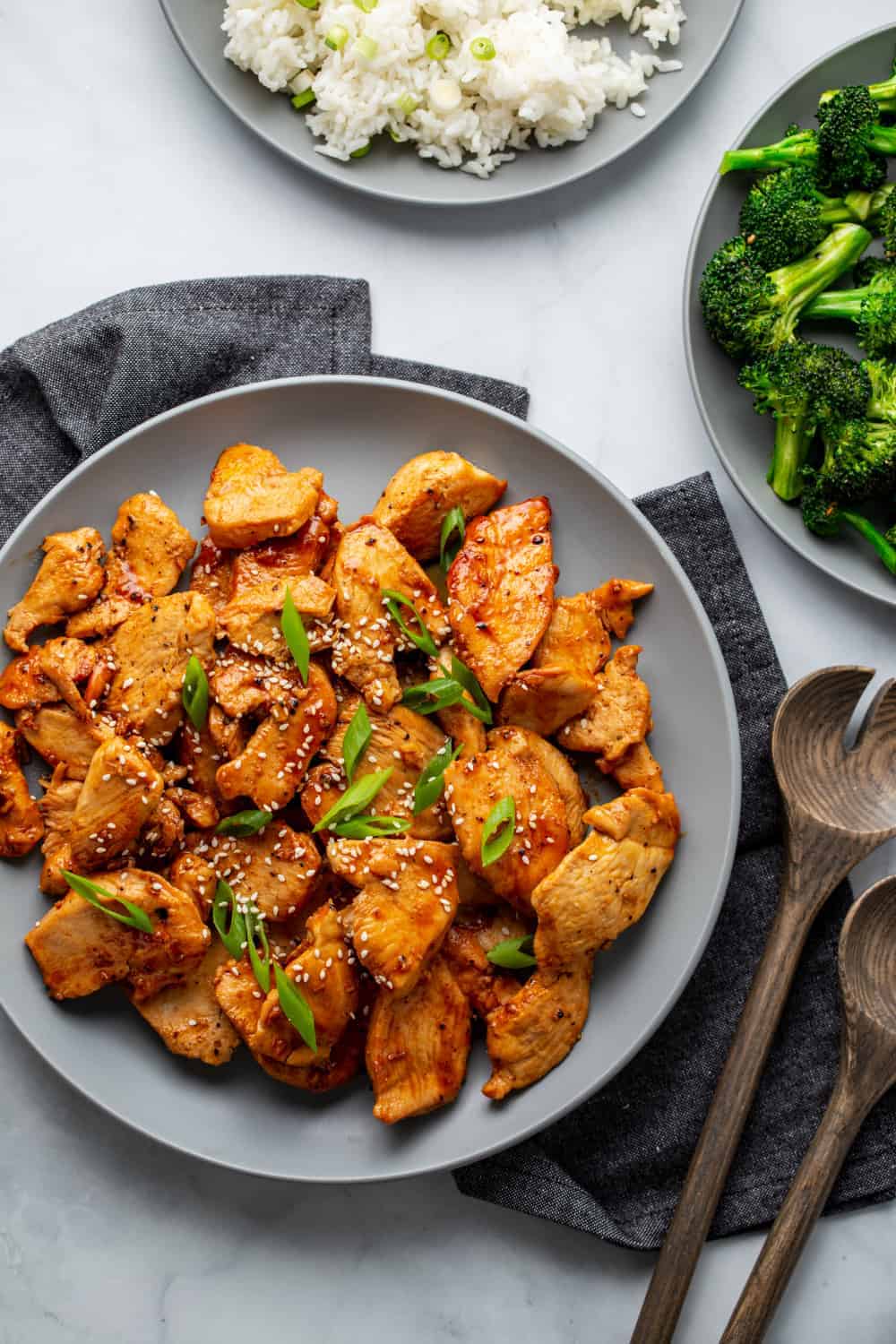 HONEY SOY CHICKEN: AN EASY TAKEOUT ALTERNATIVE!
I know that picking up the phone and ordering takeout is easy, and it's a great way to support local restaurants! And they always have amazing dishes I could never recreate at home.
But honestly? Making Honey Soy Chicken and Rice is pretty easy, too.
Hear me out on this. Here's how ordering takeout usually goes for us: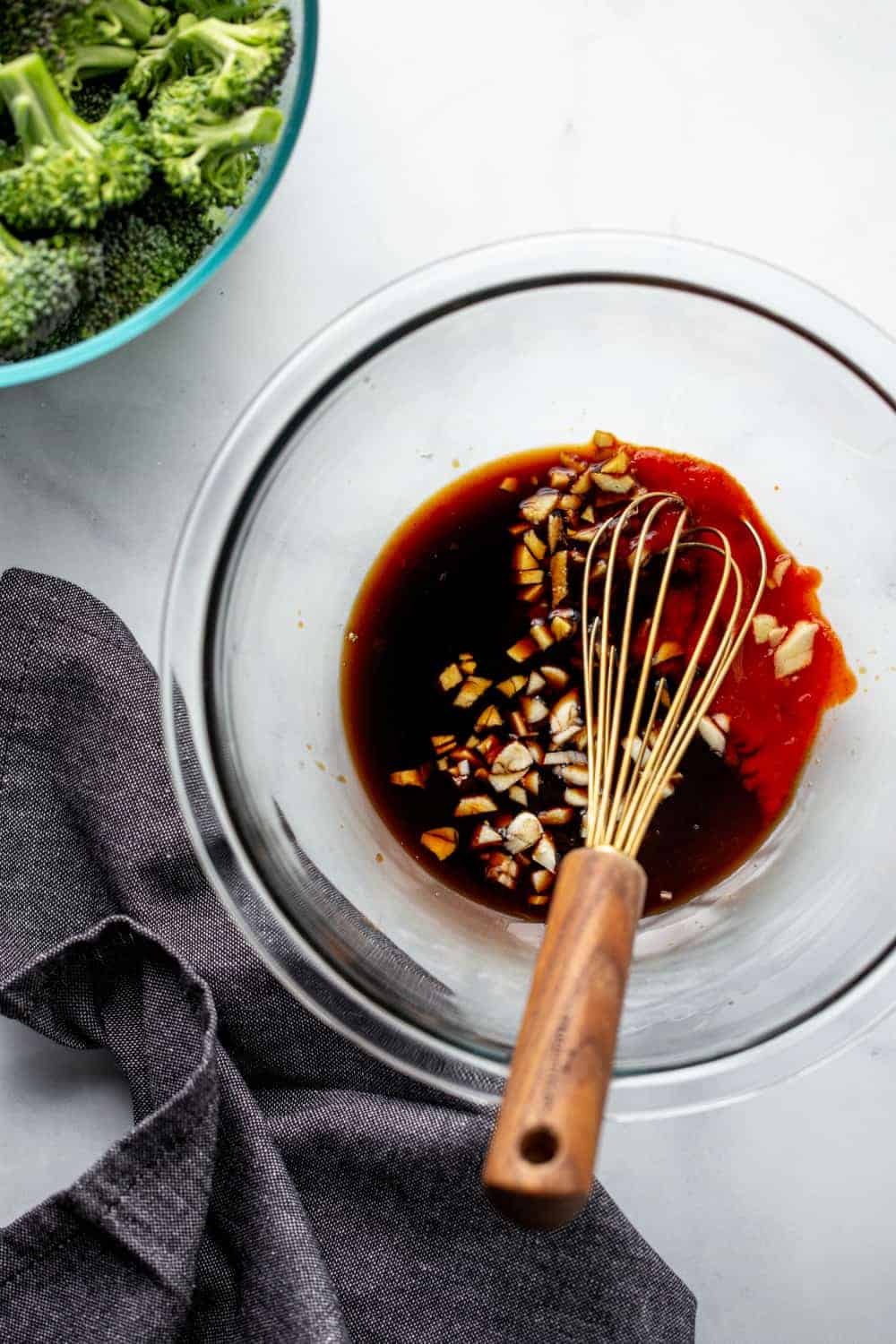 Spend 5-10 minutes trying to decide where to order from. Spend another 10 trying to agree on what to order. Wait at least 30 minutes, usually more, waiting for the food to be delivered. Realize we ordered way too much food. Eat too much and feel overly full.
Sound familiar to anyone else?
This Honey Soy Chicken and Rice can be made in less than 30 minutes. Great for those nights when no one can agree on what restaurant to order from or when you're watching your eating-out budget.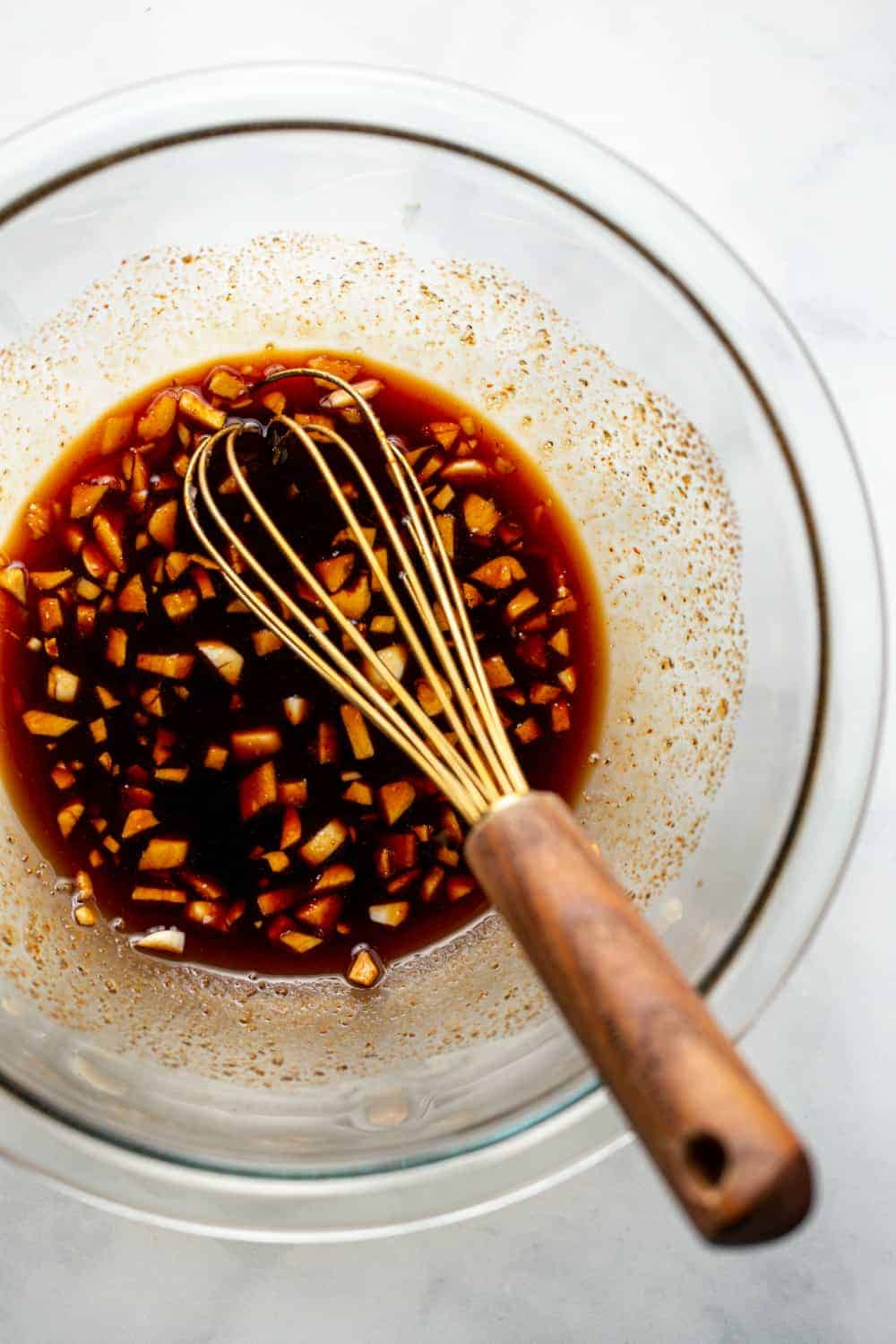 I originally found this family favorite on allrecipes. I like to serve it with cooked broccoli to make it truly a full meal in one bowl, but feel free to try it with your favorite veggie instead!
I also recommend adjusting the hot sauce based on how spicy you like your food. If you don't like a lot of spice or are making this for your kiddos, I'd use less hot sauce. If you really love to sweat? Add more!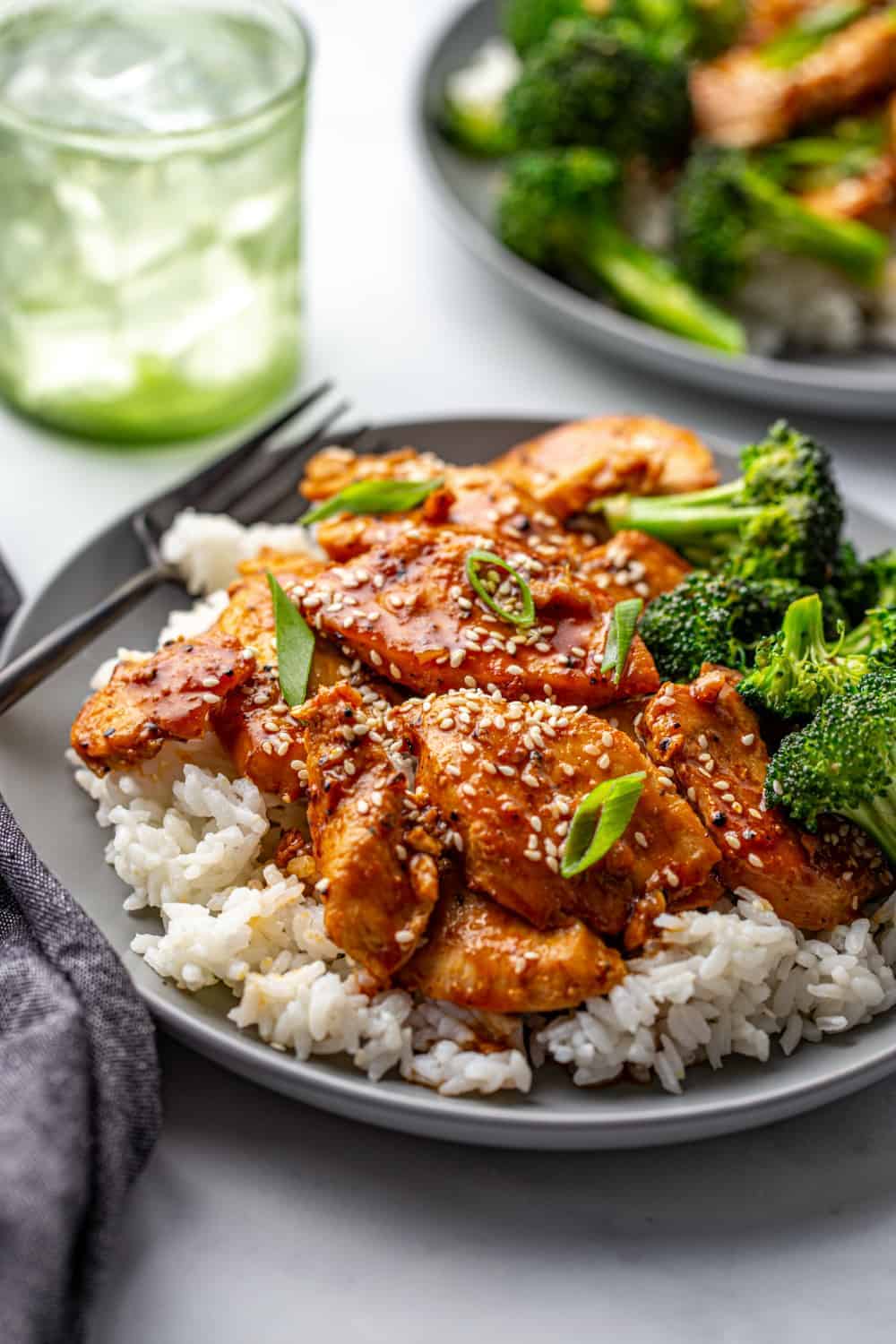 WANT MORE HOMEMADE TAKEOUT RECIPES?
Given how ordering takeout tends to go, I've come up with a few different copycat versions of restaurant recipes to make at home.
If you like this Honey Soy Chicken and Rice, you might enjoy homemade broccoli beef, brown garlic stir-fry sauce, easy sesame chicken or teriyaki chicken and broccoli.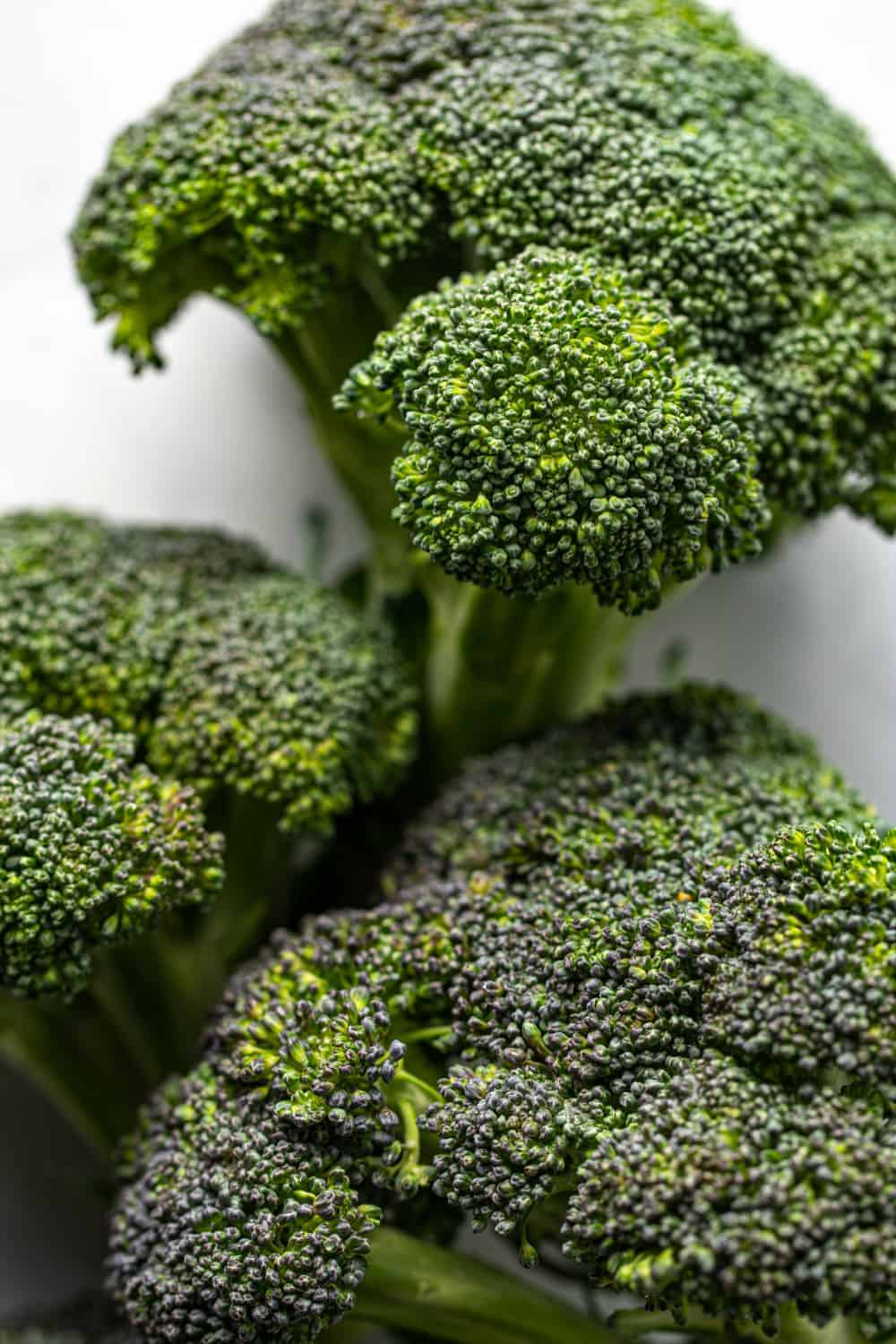 Of course, we don't just love making Asian takeout recipes at home. We also love making homemade Zuppa Toscana, Jo Jo potato wedges, and Chipotle barbacoa.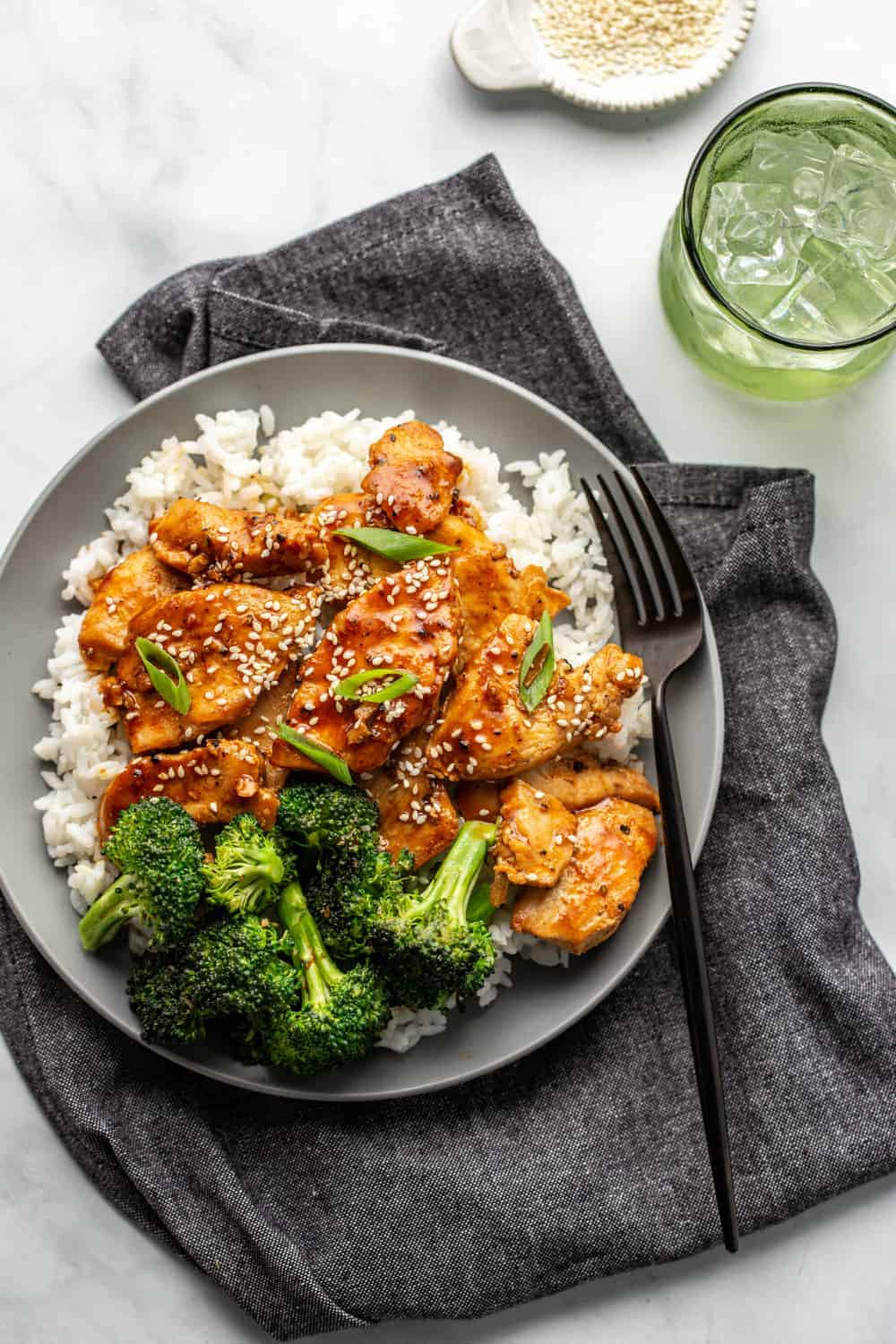 And don't forget dessert and drinks! We're a little bit obsessed with Stoli Doli (at least, the adults are!) and J. Alexander's carrot cake.
Because sometimes getting that all-in agreement on a carryout restaurant is harder than whipping up a quick meal at home.