Loaded with sausage, potatoes and kale, this homemade version of Olive Garden's Zuppa Toscana soup is sure to become a family favorite.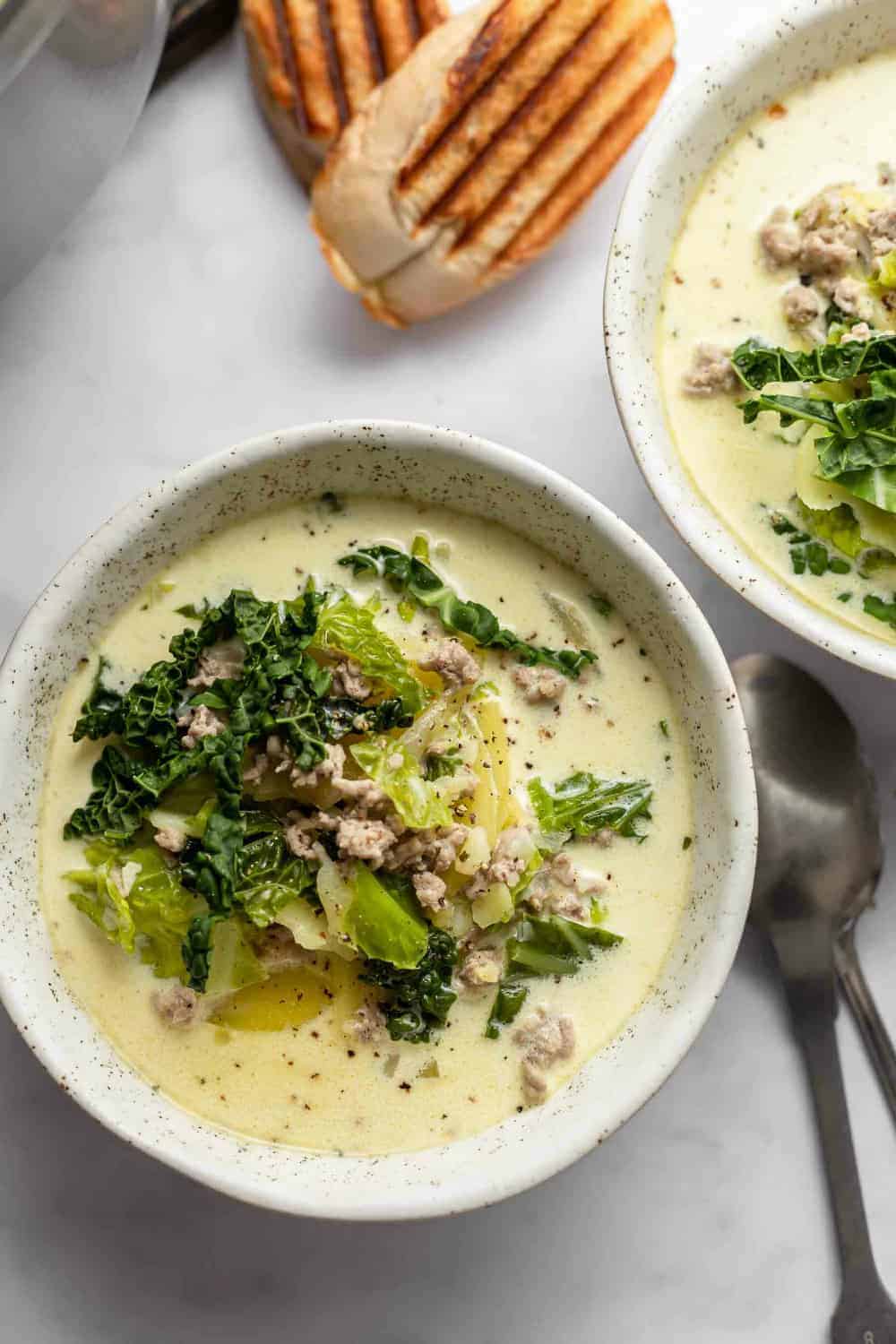 Welp, it happened.
I got sick the week before Christmas.
I feel like this is every parent's worst nightmare. You have 86 million things to take care of, go to, wrap, etc, and suddenly you feel like you've been hit by a Mack truck.
Thank goodness for easy meals like this Zuppa Toscana. It's saving me this week and I couldn't be more ok with that.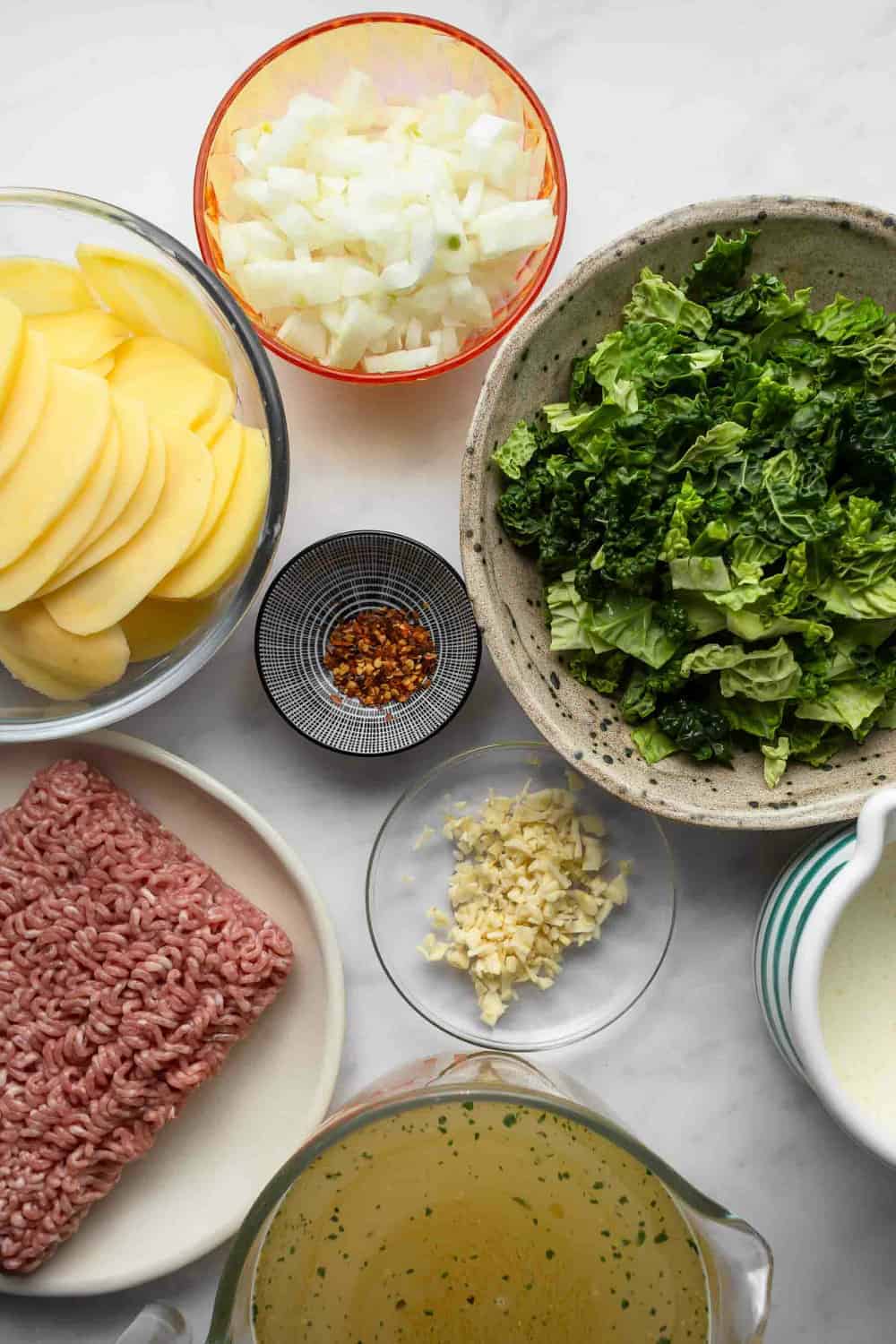 COPYCAT OLIVE GARDEN ZUPPA TOSCANA
I've been on a bit of a soup kick lately.
In my opinion, there's no better way to warm up on a cold, dreary day than with a bowl of homemade soup. Sausage and Lentil Soup, Turkey Noodle Soup, Lasagna Soup…I love them all alongside a slice of buttered Beer Bread or sourdough bread.
And since Olive Garden's Zuppa Toscana is a family favorite, I thought I'd try making it from scratch instead of calling in a take-out order. This soup seriously came together quicker than a drive to our local Olive Garden and I didn't even have to change out of my yoga pants.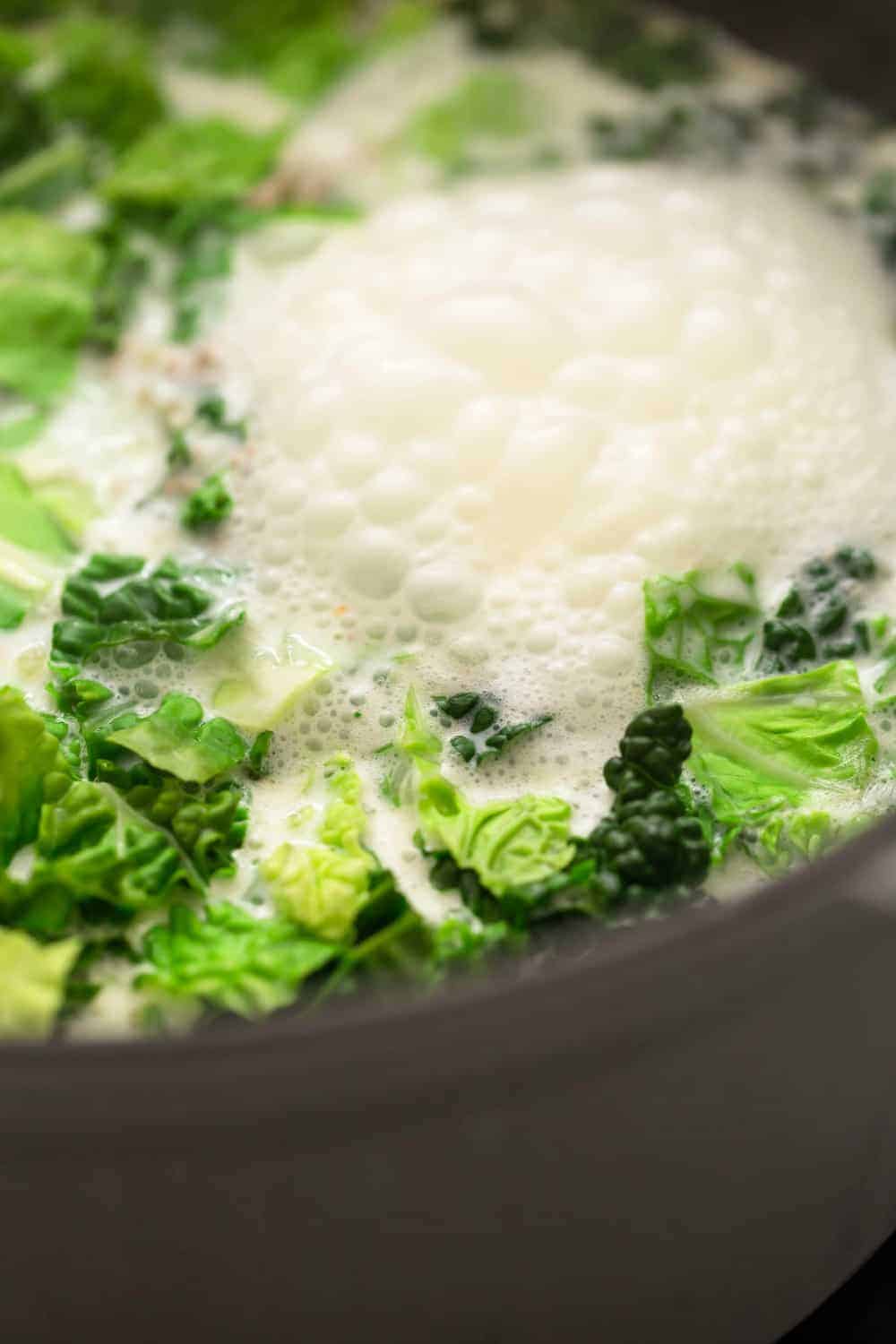 And let me tell ya, homemade Zuppa Toscana soup is unbelievably good and tastes pretty much identical to the Olive Garden version.
We enjoyed this recipe so much that I made it twice in three days. The first time I made it with sweet Italian sausage, but I decided to kick things up a notch the on second batch and loaded it with hot Italian sausage, more potatoes, and a heavy sprinkling of crushed red pepper flakes.
Being that I'm a lover of all things spicy, the hot Italian sausage version was my favorite, but if you like things a little on the milder side, the original recipe is a total winner.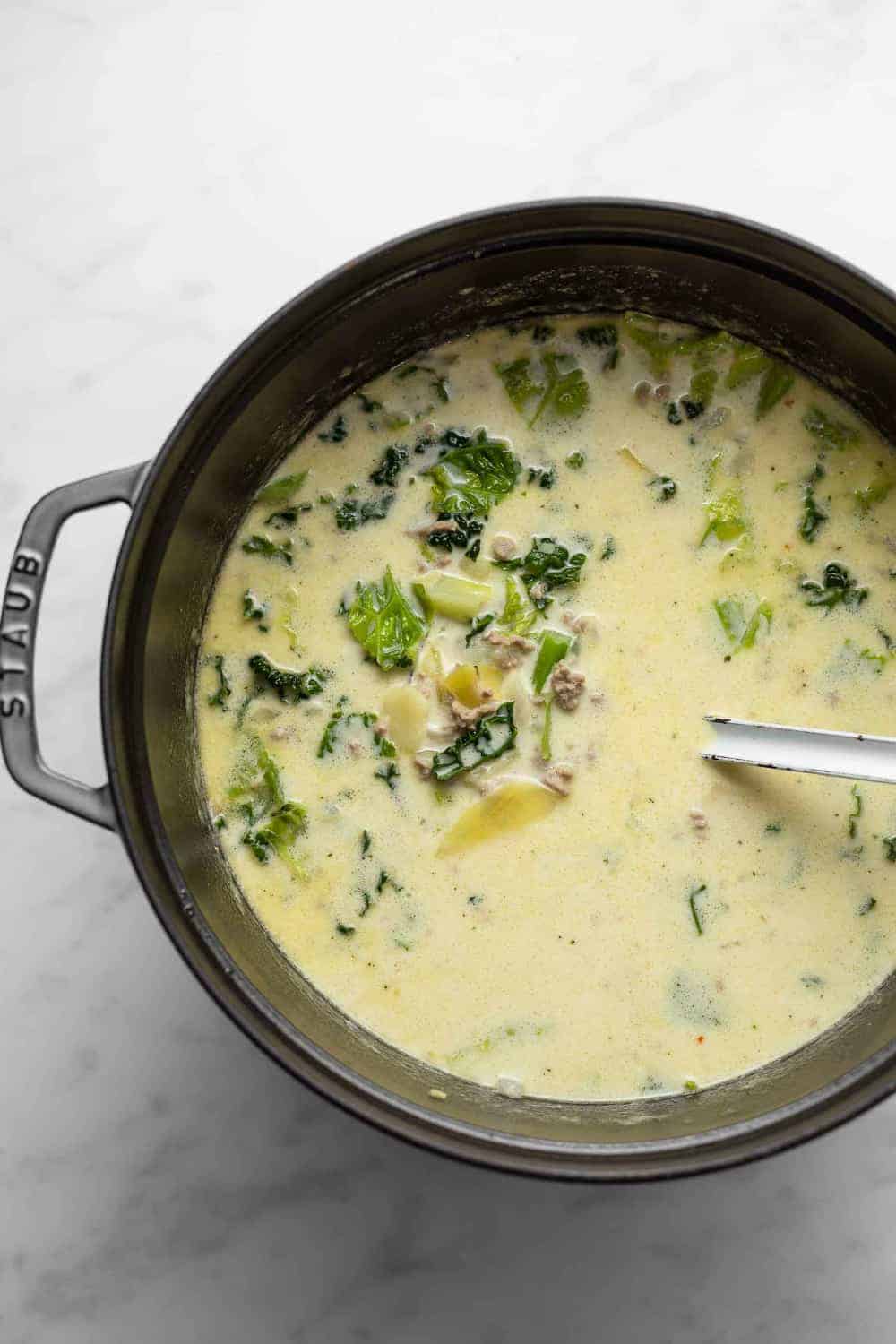 HOW TO MAKE ZUPPA TOSCANA AT HOME
This Zuppa Toscana recipe comes together quickly; it only takes about 30 minutes to cook!
To make this recipe, simply:
Cook the sausage in a large Dutch oven
Add the onions, garlic and red pepper flakes
Add potatoes, broth and water; cook until the potatoes are done
Add the cream and kale and season to taste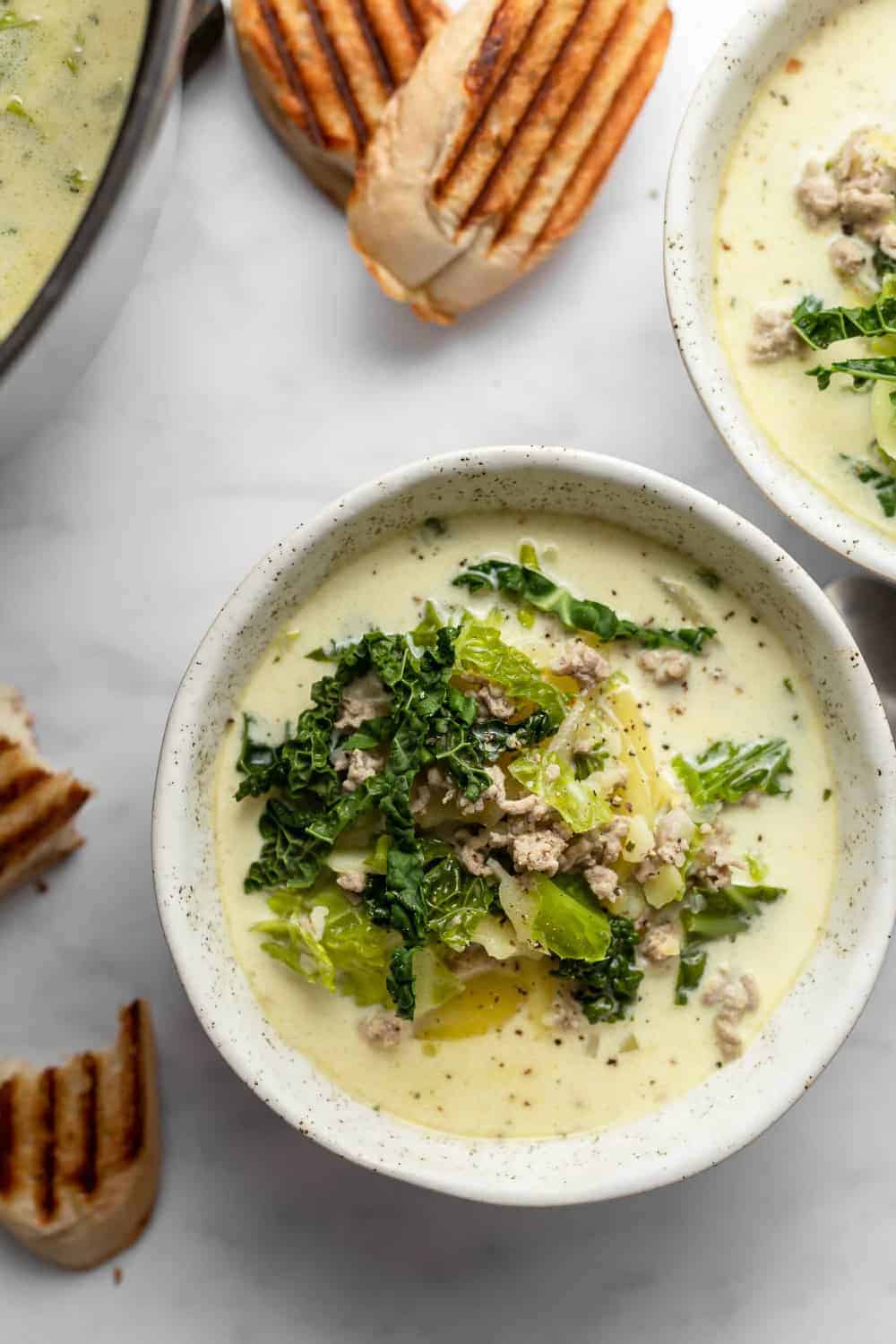 Soups like this are great because you can make them with ingredients that you probably already have on hand.
Since this soup comes together so quickly, it's a great option for a weeknight dinner when everyone has activities they need to get to. Throw this soup on the stove and everyone can help themselves to a bowl whenever they get home.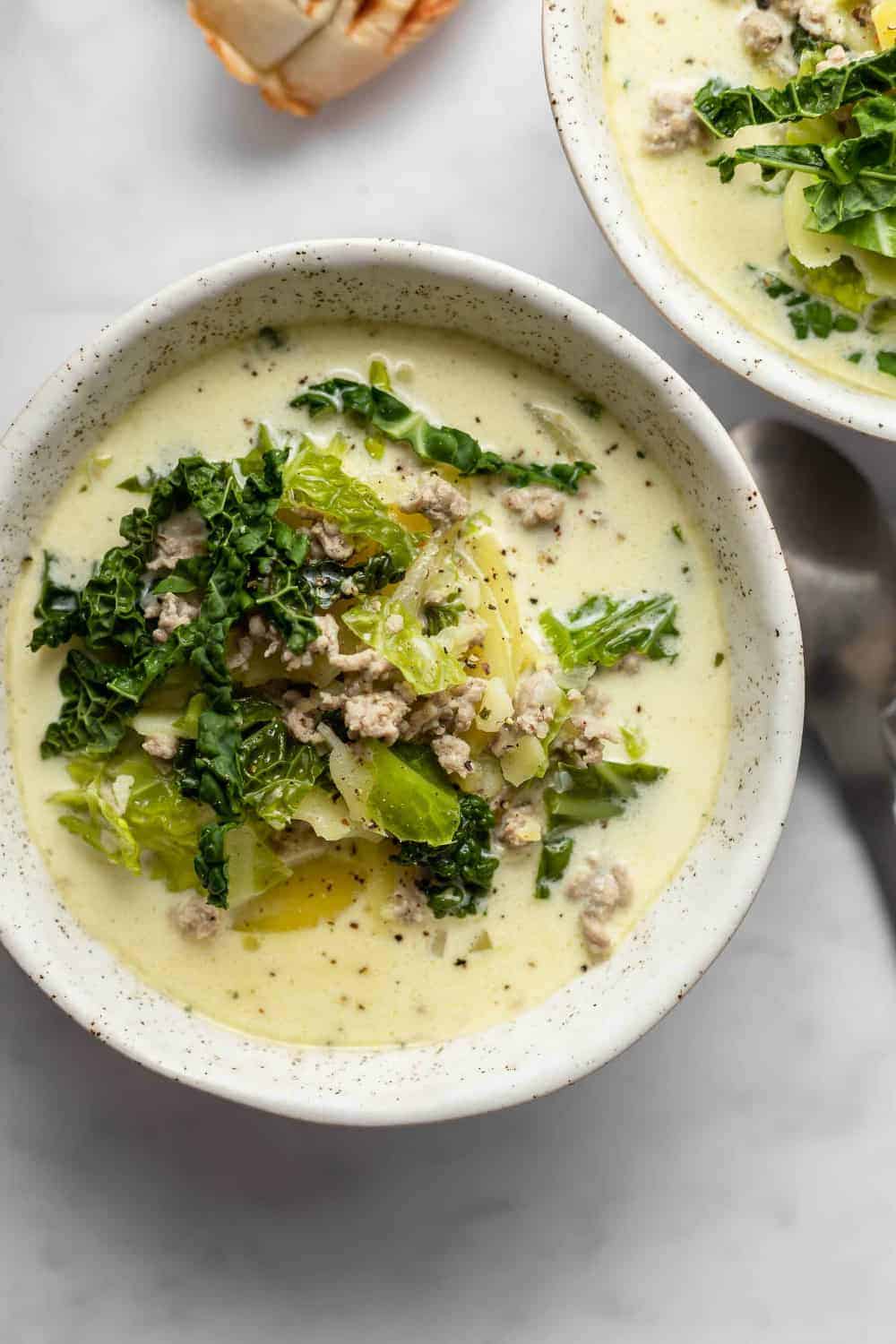 CAN YOU FREEZE ZUPPA TOSCANA?
I don't typically recommend freezing soups made with a lot of dairy. They can sometimes change in texture or separate when thawed. No thanks.
That said, you could prepare this soup up until the point of adding the cream and the kale. Let it cool, then freeze it in an airtight container.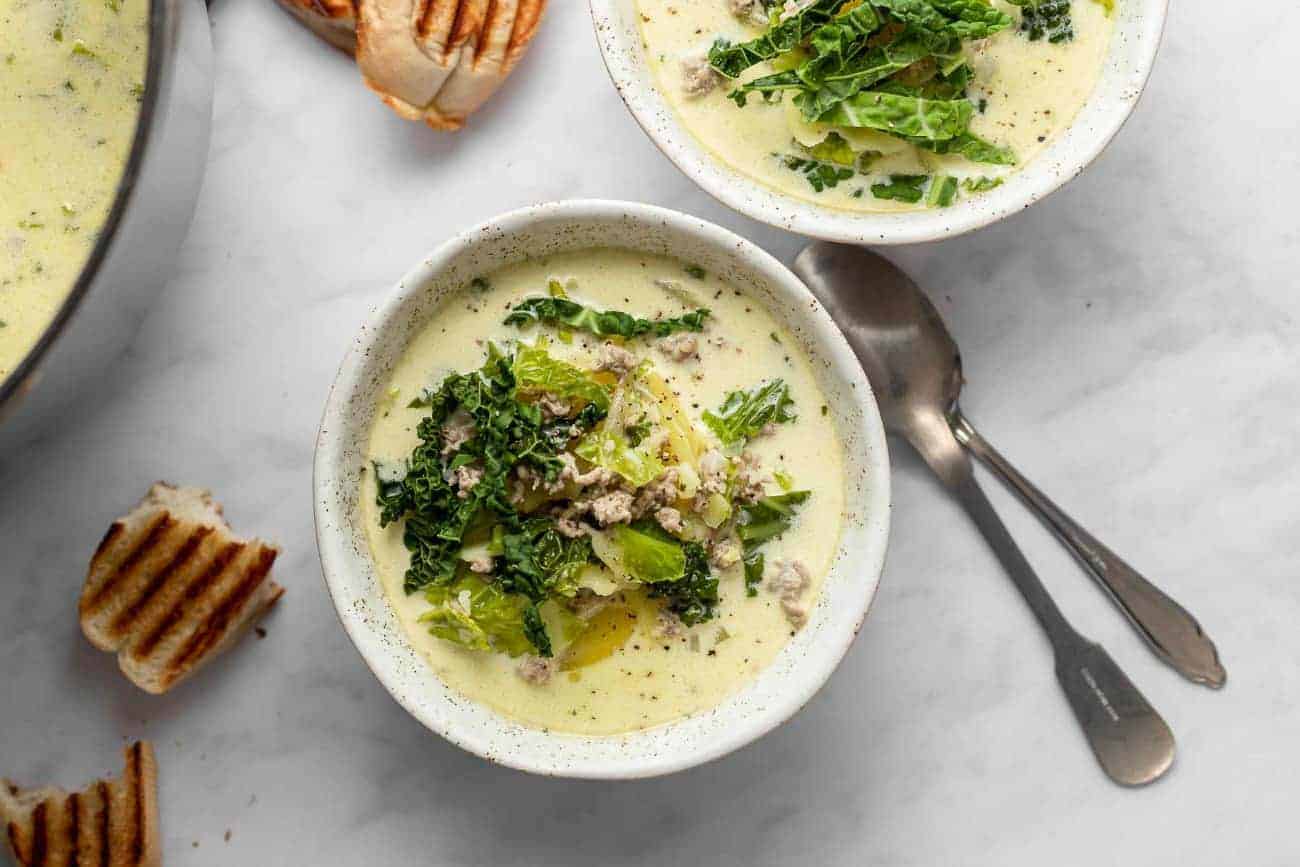 When you're ready for dinner, just bring the thawed soup to a simmer before adding the cream and kale and cooking for 10-15 minutes as noted in the recipe.
You'll still cut down on the prep time needed on the day you want to eat your Zuppa Toscana, without sacrificing on texture or flavor!