Beer Bread is a super simple and quick bread that will become a weeknight favorite to serve alongside all of your hearty fall and winter meals.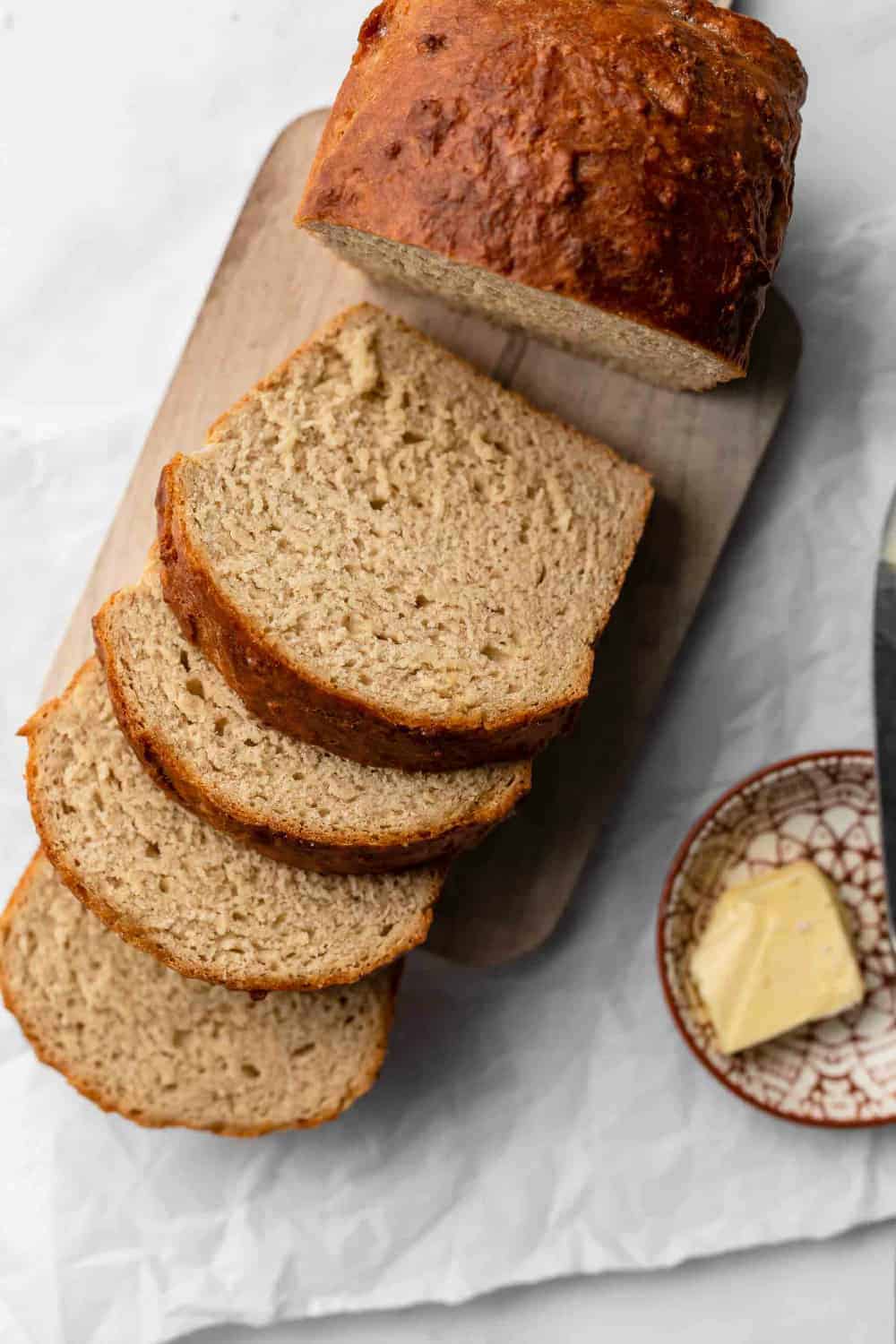 I'm in full on cozy food mode. I'm talking casseroles, soups, chili, and stews – they're pretty much all I want to make and eat at this time of year. And typically there's always leftovers for the following day which is definitely a bonus!
When comes to cozy meals like sausage and lentil soup, roasted poblano beef stew and easy chicken chili, I'm a definitely fan of bread as a side.
Whether it's homemade cornbread, Parker House Rolls, a loaf of crusty bread from the market, or crescent rolls from a tube, these types of meals just need to be paired with some carby goodness.
Today, I'm sharing one of my very favorite recipes for homemade Beer Bread that's been on My Baking Addiction for years, we just freshened up a bit. It's simple, delicious and perfect for this time of year!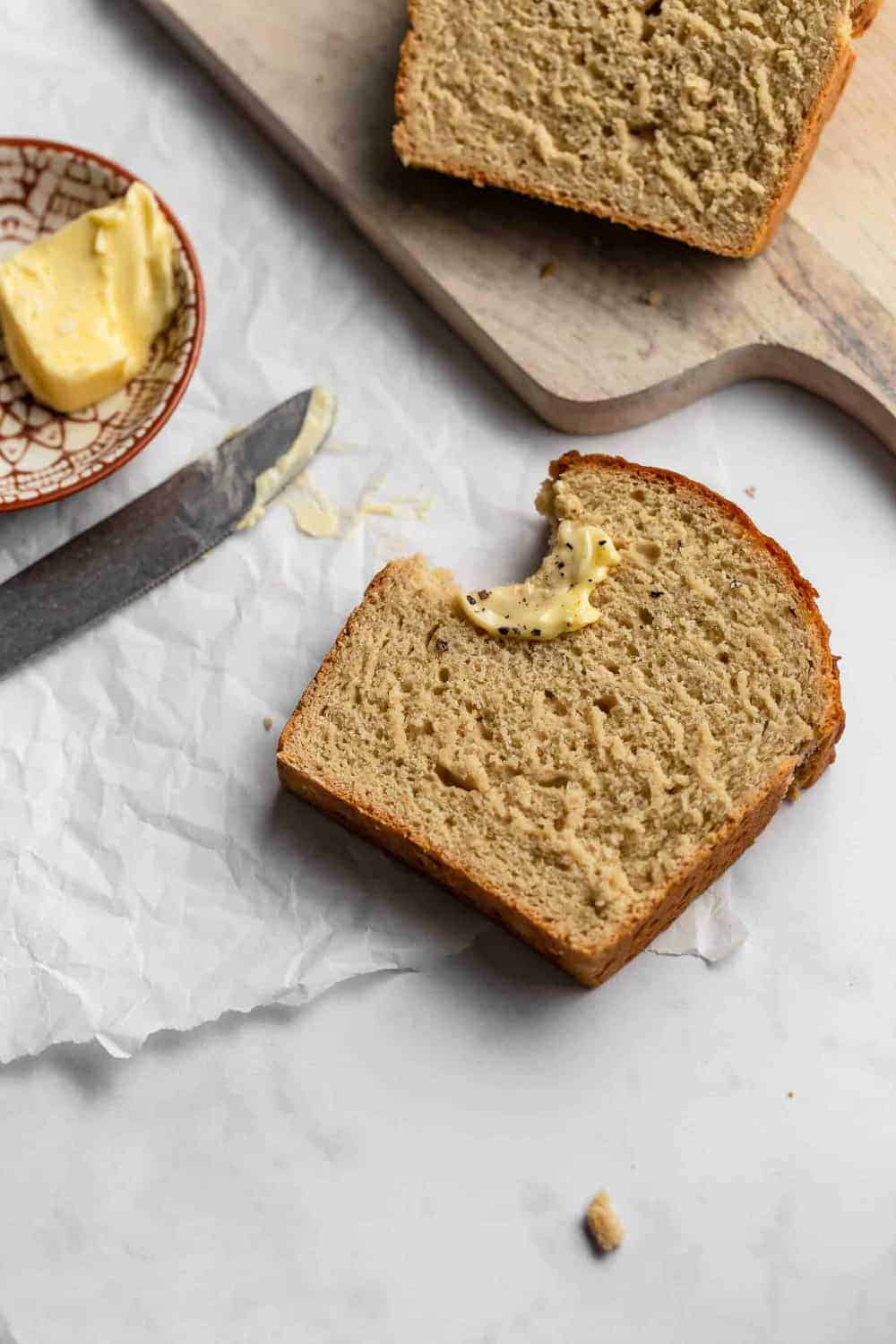 CLASSIC, EASY BEER BREAD RECIPE
This bread literally takes five minutes to prep and requires only five simple ingredients.
That's right. FIVE! That's it!
Self rising flour, salt, sugar, beer, and melted butter are all you need to make this beer bread recipe.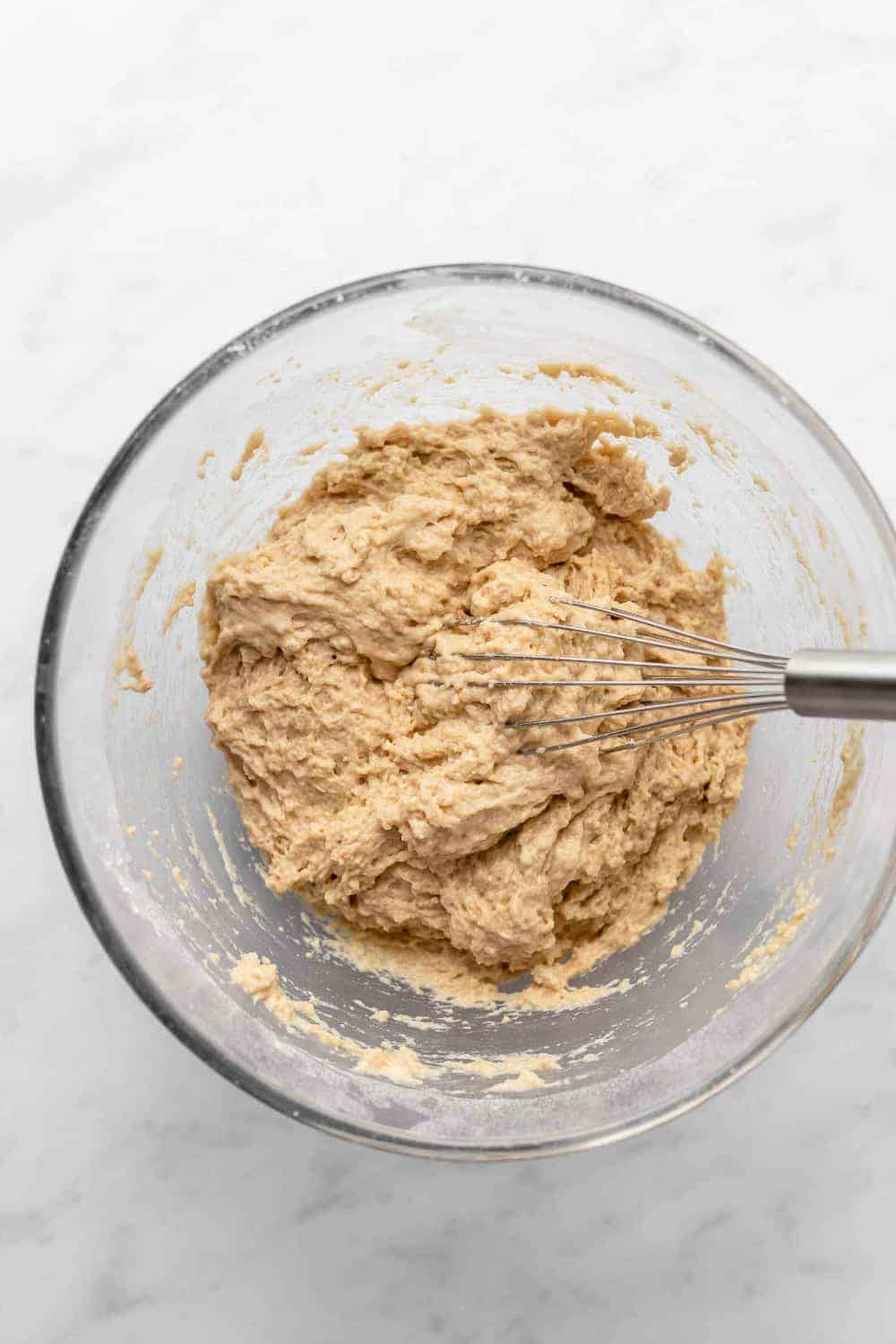 The sweetness of the bread complements the subtle notes of the beer, but if you aren't big on slightly sweetened breads, simply cut down the sugar to ¼ cup.
Serve this bread alongside any of your favorite soups, such as Sausage and Lentil Soup, Turkey Noodle Soup, or Stuffed Pepper Soup.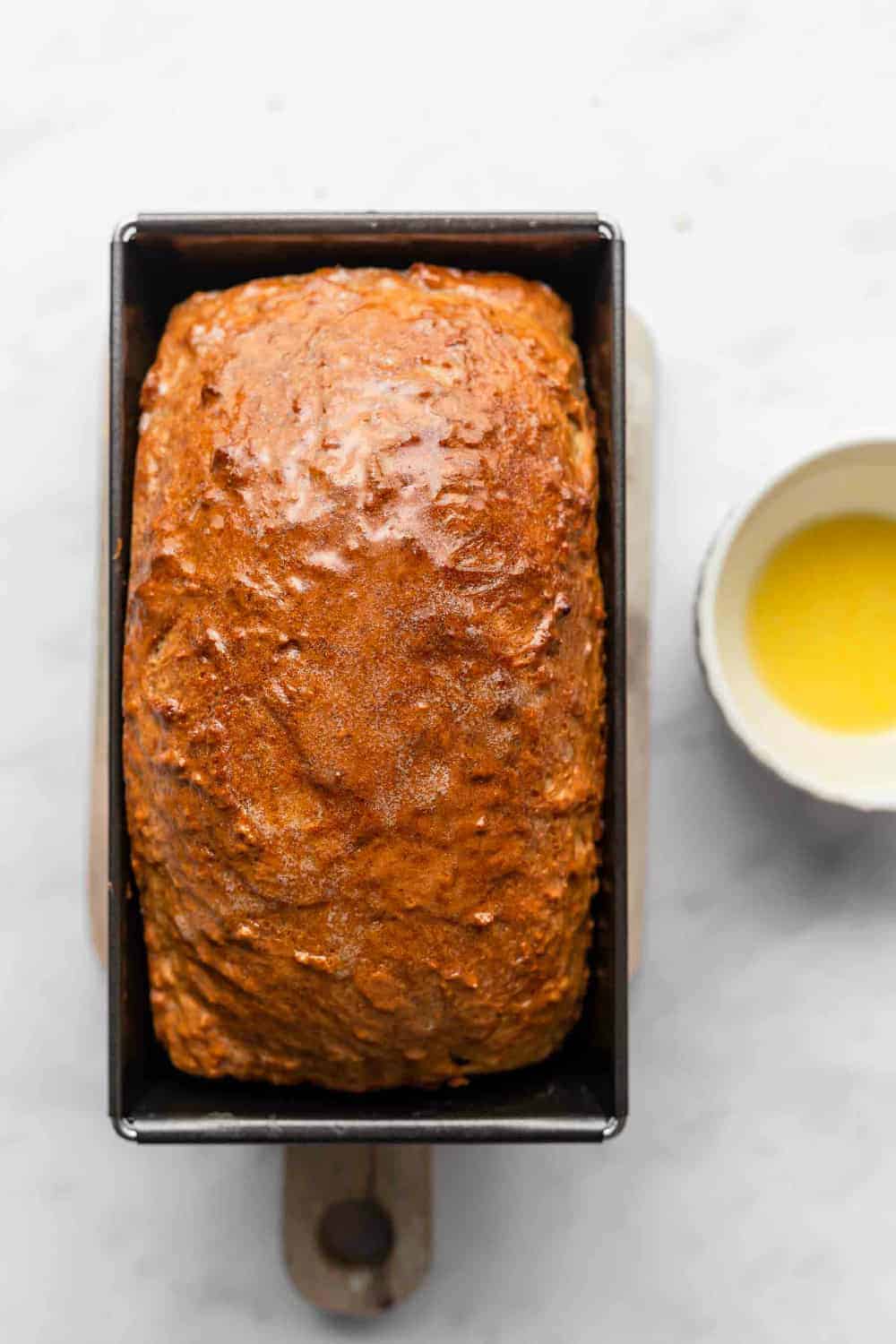 It's also amazing toasted and spread with some butter and Slow Cooker Apple Butter.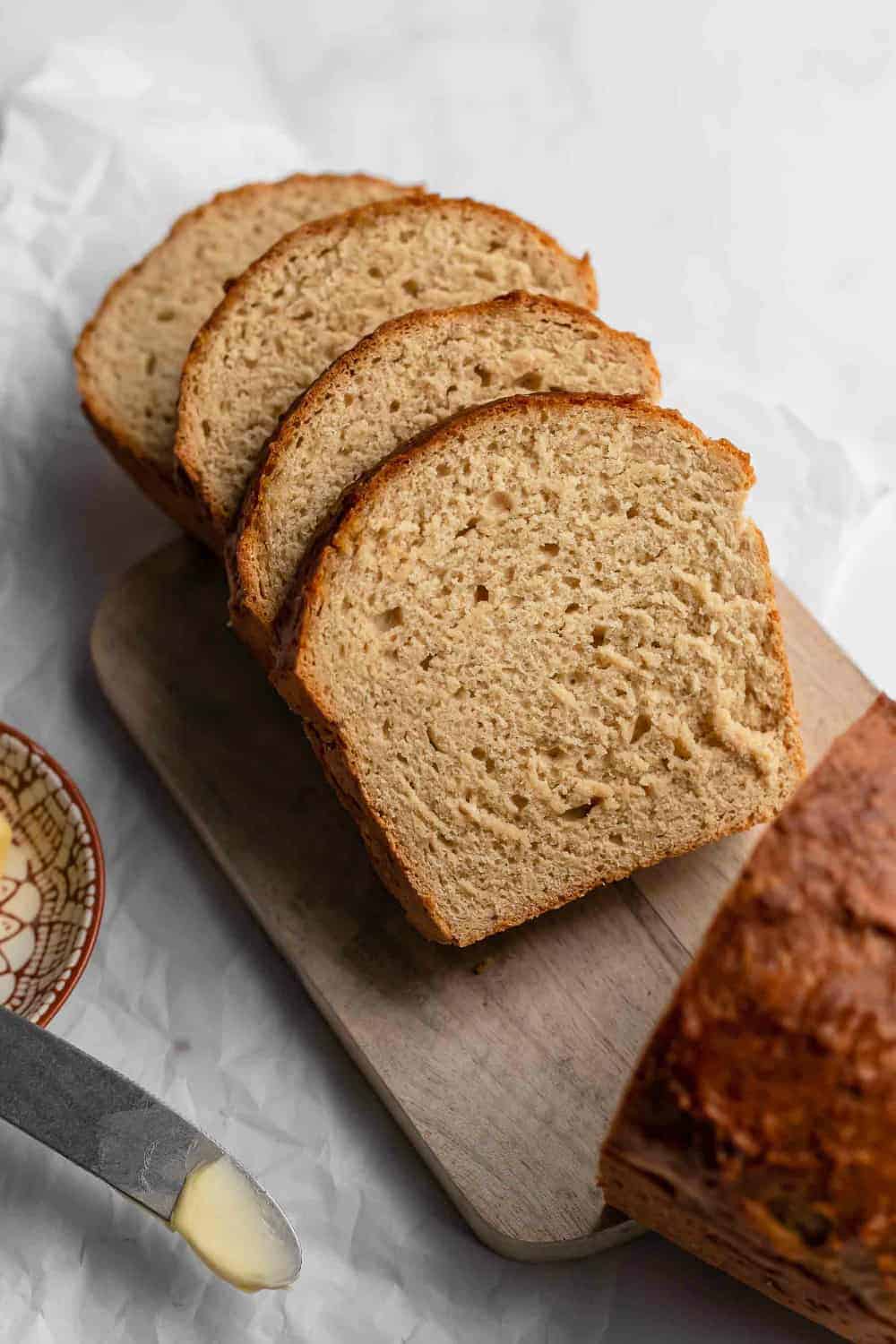 HOW TO MAKE BEER BREAD
This recipe will make you wonder why you ever purchased a beer bread mix because it's just as fast and just as tasty.
All you have to do to make this Beer Bread is mix together all of the ingredients except the melted butter.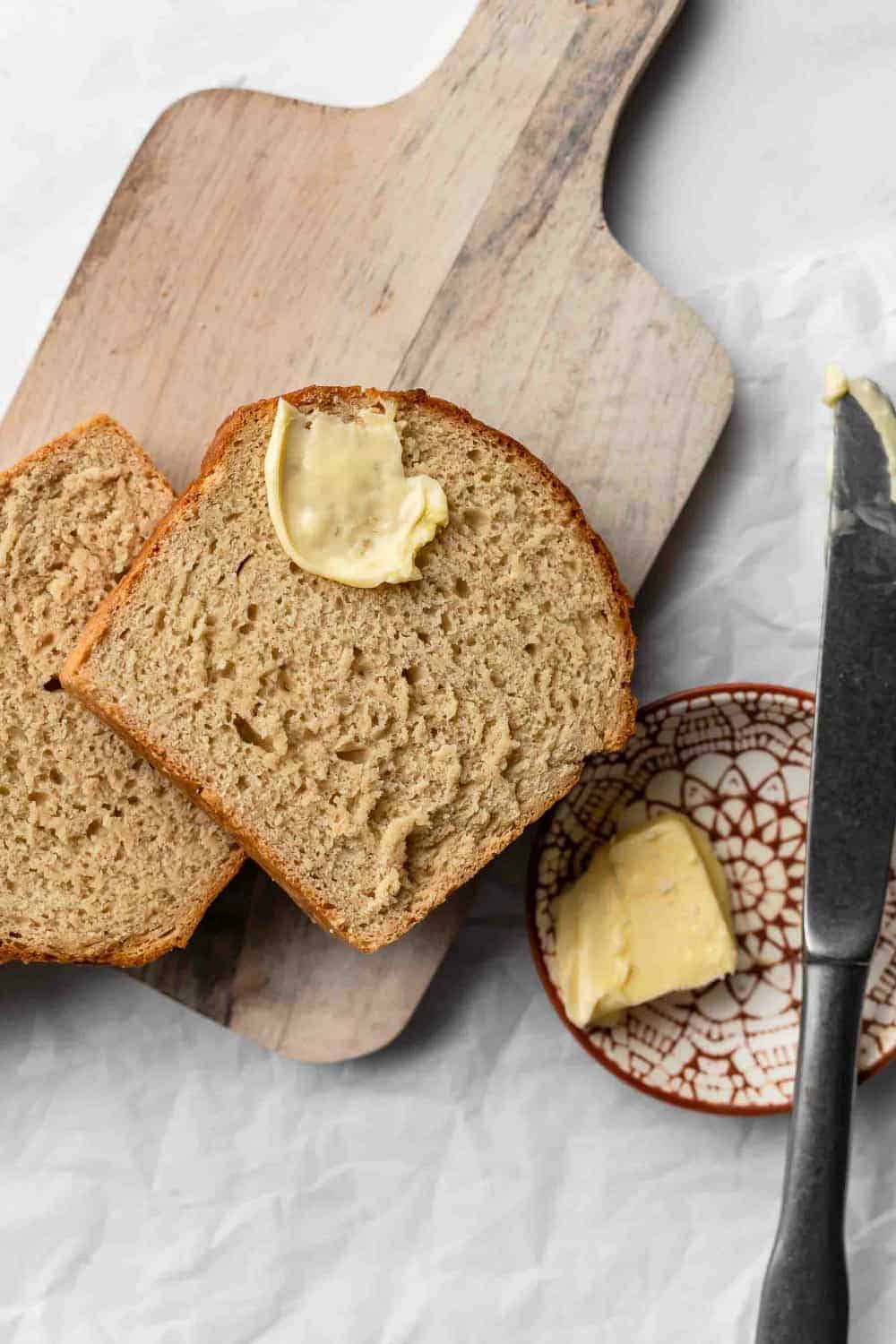 For the beer, I like to use whatever light or medium-bodied beer we have on hand in the fridge. Simply use your favorite!
Once the dough is mixed together – it will be sticky! – pour it into a greased loaf pan and bake.
During the last three minutes of baking, brush the top of the loaf with melted butter. After all, who doesn't love a beautiful, golden, buttery crust on their bread?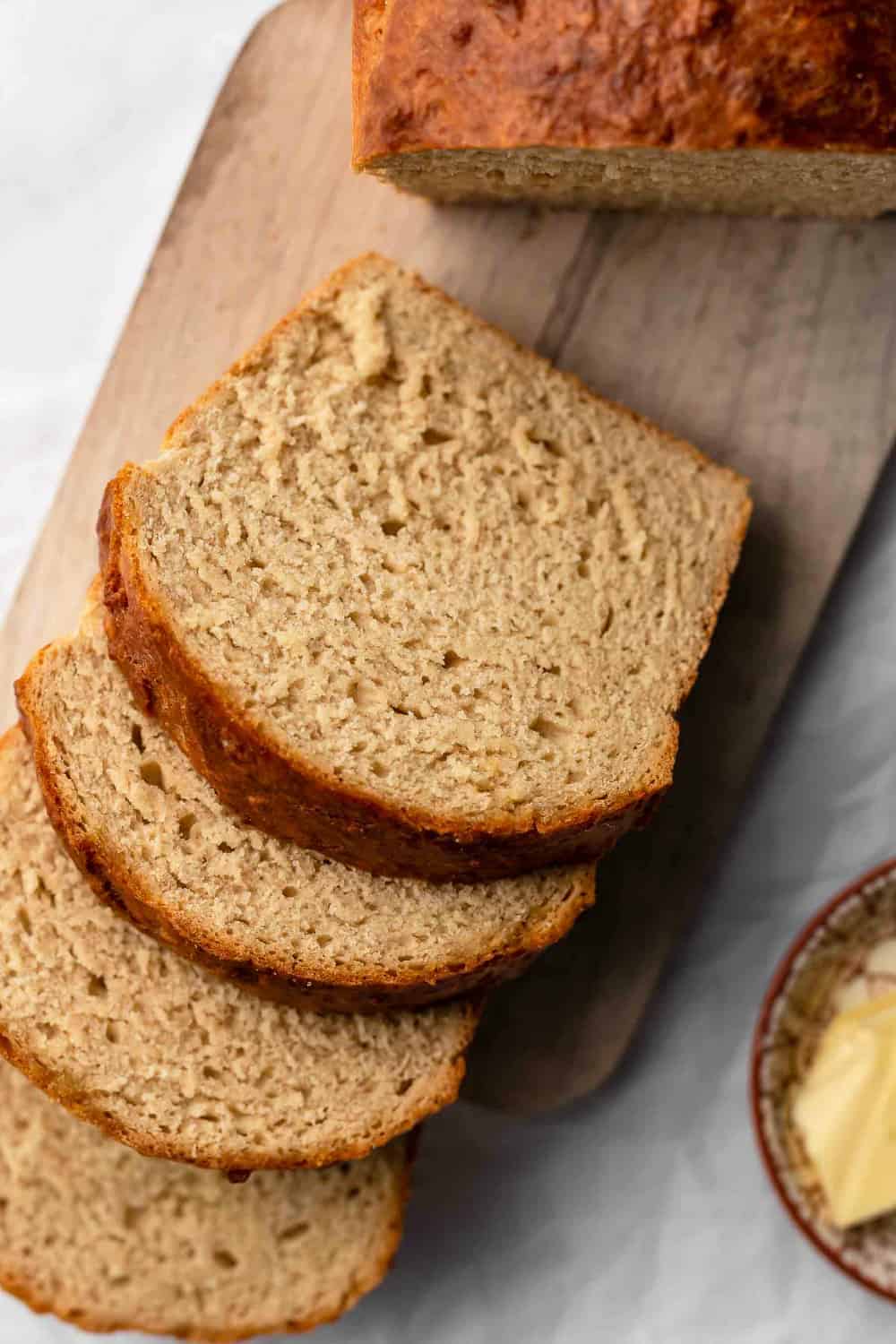 HOW TO JAZZ UP BEER BREAD
This beer bread is a great base recipe and has all kinds of jazzing up potential.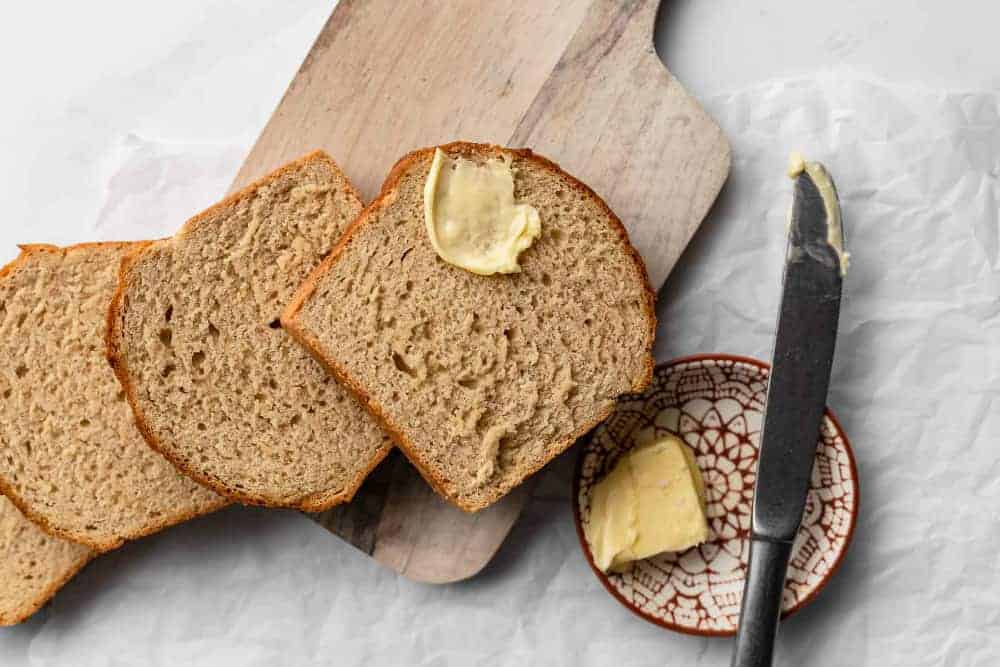 Ingredients you could add to this recipe include:
Fresh, chopped herbs such as rosemary or thyme
Shredded cheeses such as cheddar or pepper jack
Minced raw garlic
Roasted garlic
Finely diced jalapenos
Simply add your mix-ins of choice when you stir together the dough and bake as directed.
Whether you enjoy a jalapeno-cheddar version alongside a bowl of classic chili or make it as directed, you will love having a loaf of fresh-made bread ready in an hour.