Easy Chicken Chili is so simple! Rotisserie chicken, tomatoes, corn, and beans are simmered with your favorite chili spices for a total win at dinner time.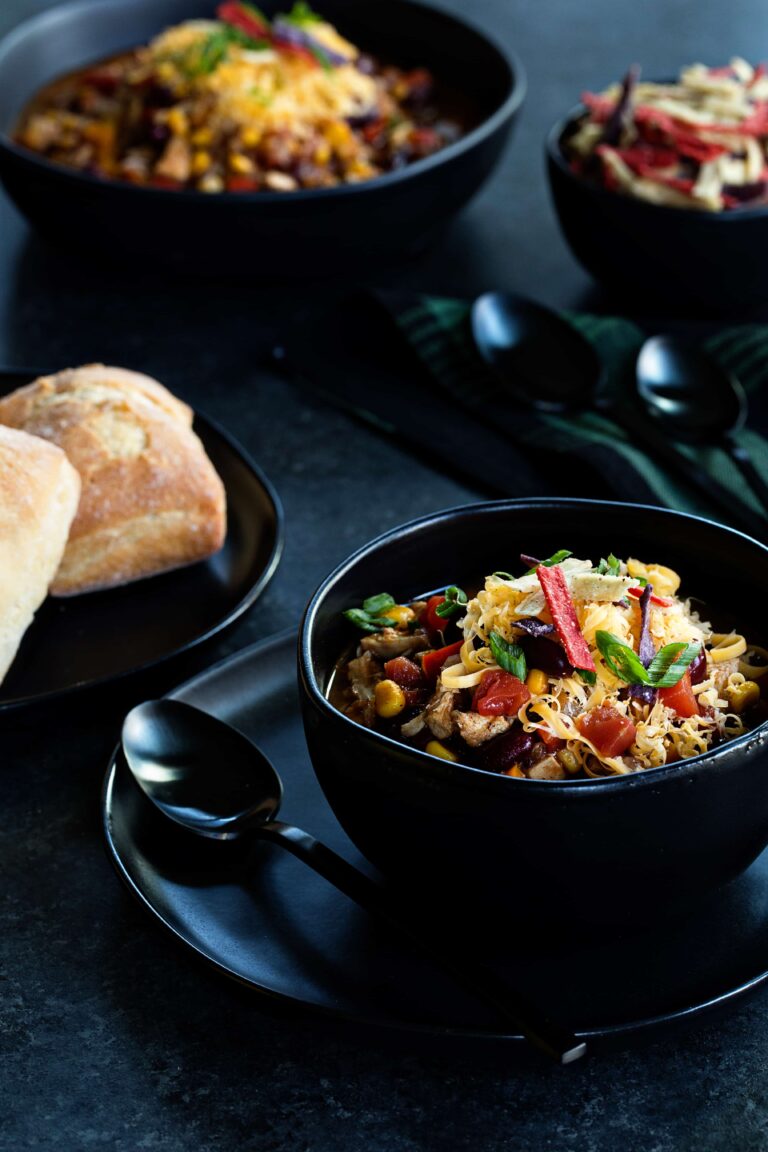 You guys, we're in full on holiday mode over here and I'm all kinds of overwhelmed. Between work, decorating, shopping, and a minor basement renovation, I feel like we've been going nonstop for weeks.
You might remember me telling you that my husband tore his ACL while playing basketball a few weeks back. Well, the swelling has finally gone down enough to schedule surgery, so we're trying to get as much done as we can before he's laid up for a bit.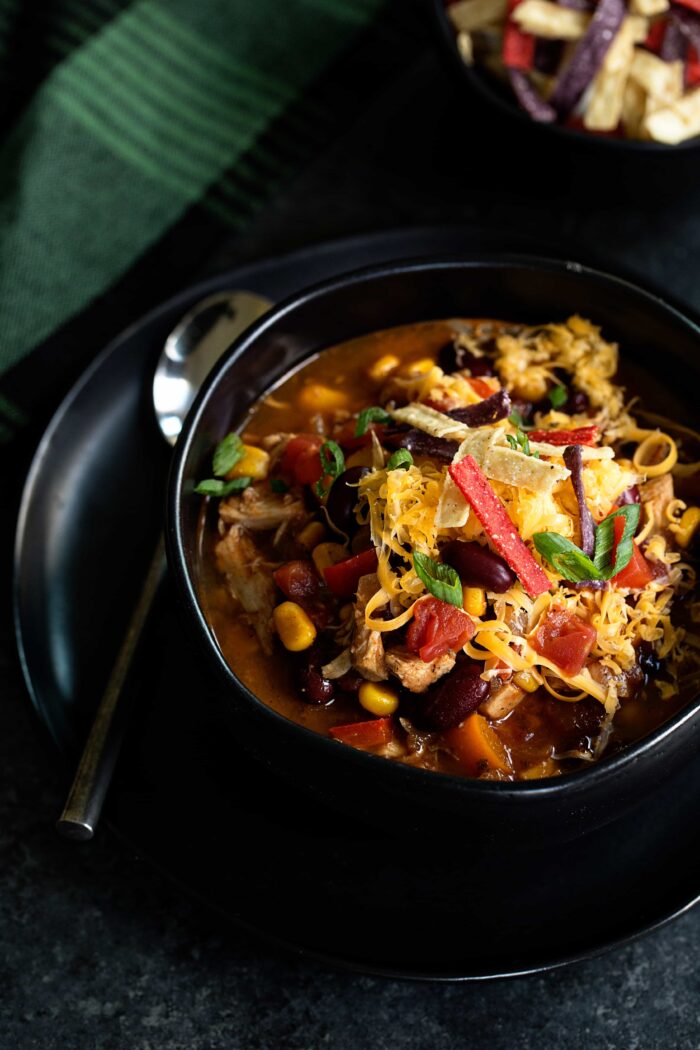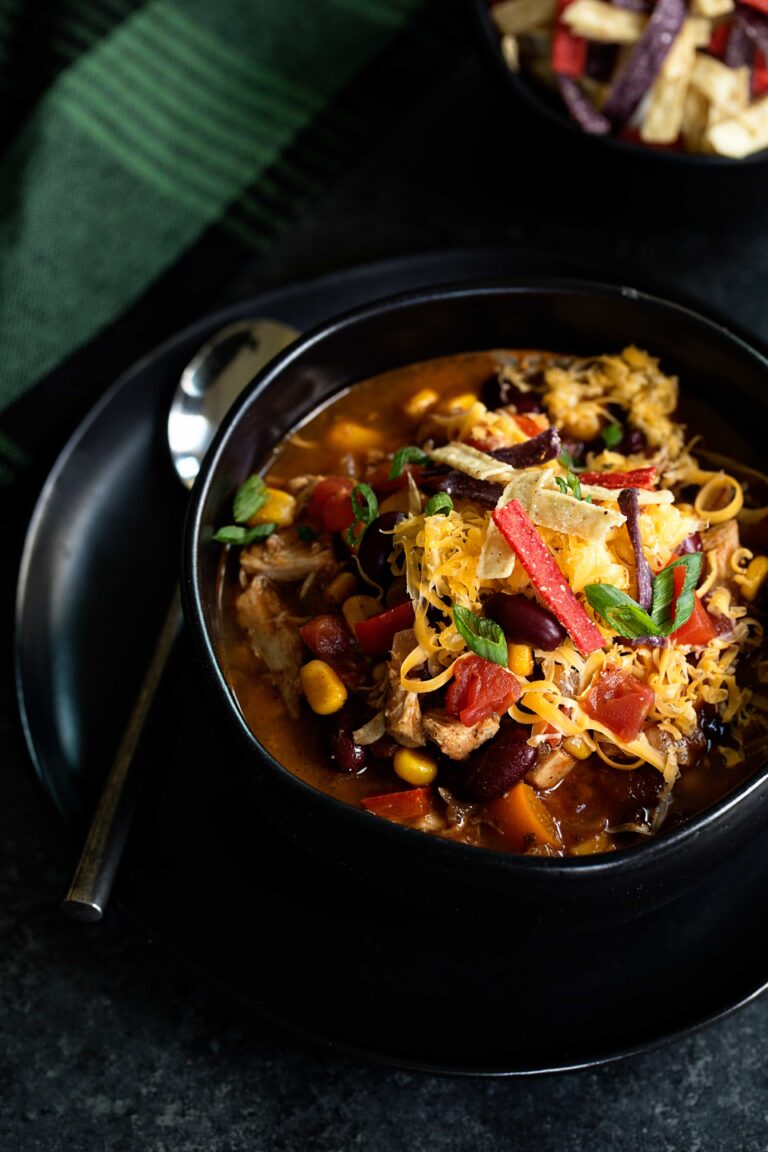 So we've basically become the annoying neighbors with a decked out house while most people still have their corn stalks and jack-o-lanterns adorning their porches.
I promised we wouldn't actually turn them on until Thanksgiving, but we couldn't resist. And to be honest, I'm not even sorry about it.
Since we've been so busy, I've really been slacking in the cooking department.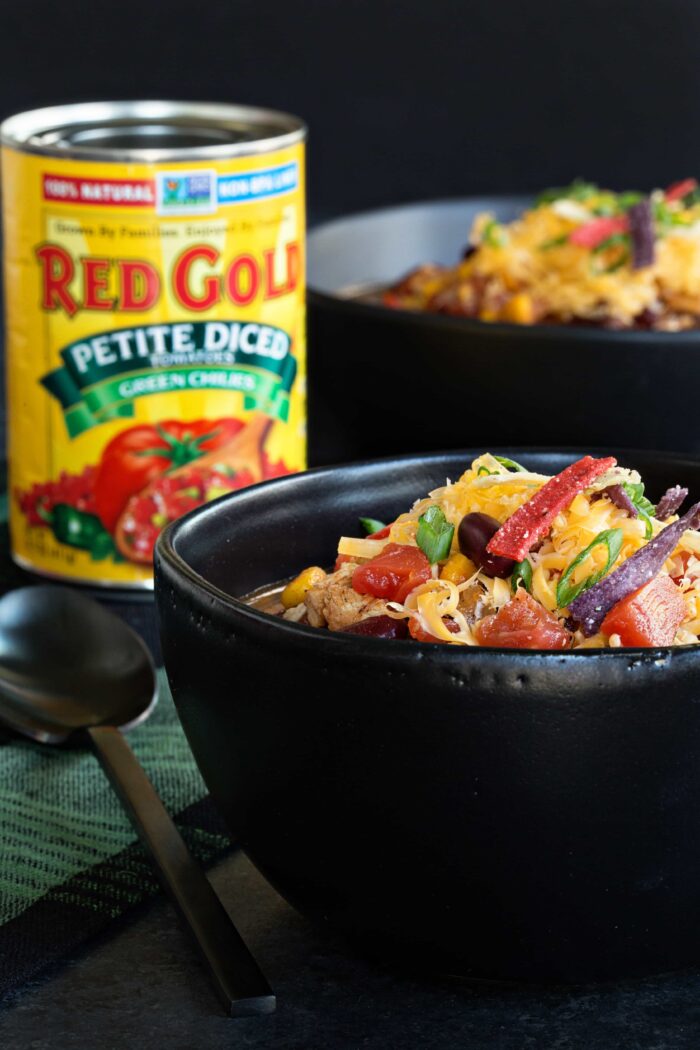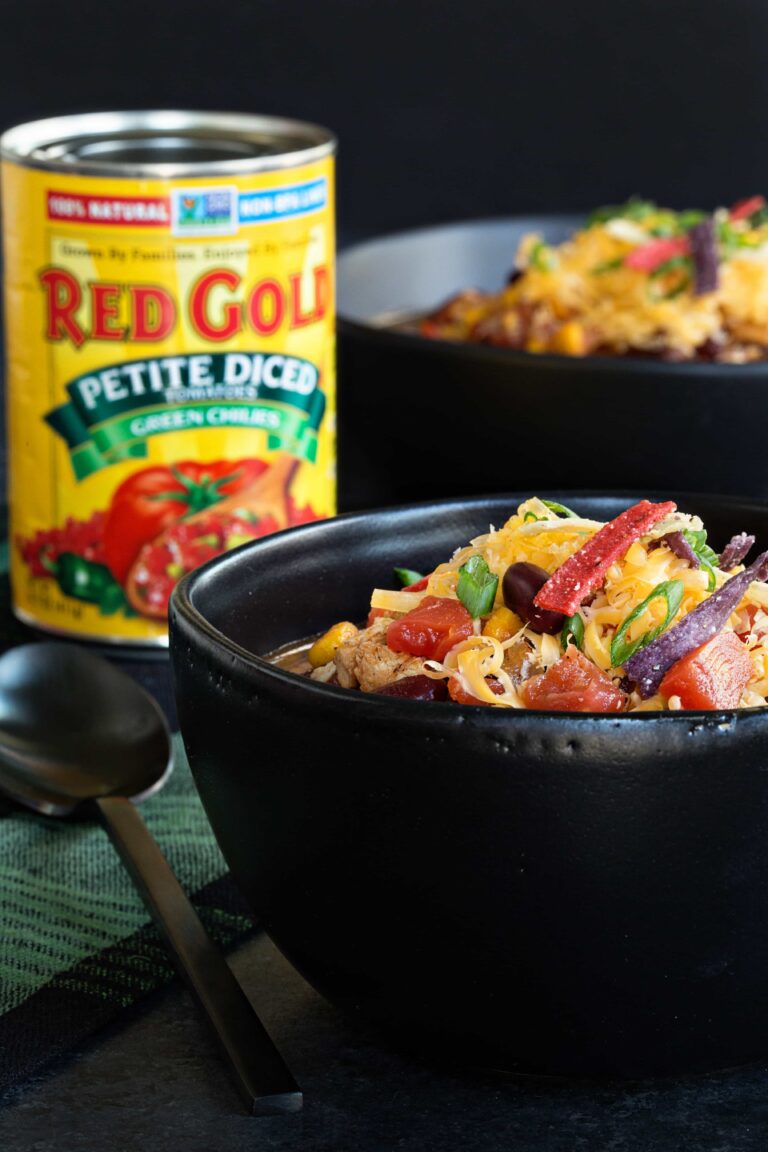 Let's just say we've been relying on drive-thru windows and delivery A LOT lately. I decided to get my act together before I had to add our pizza guy to my Christmas shopping list.
I don't know about you, but there is just something so comforting about a pot of chili simmering away on the stove. Especially when that chili comes together in a matter of minutes using super simple ingredients.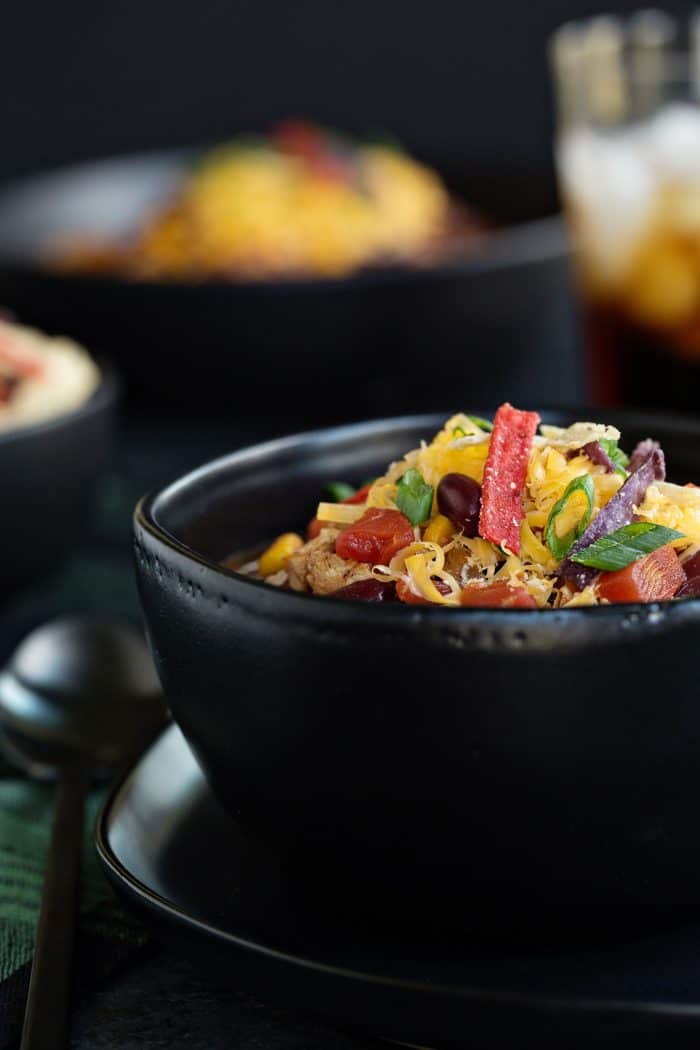 It's perfect for a weeknight, or a family gathering. Invite the whole gang over for a family chili cook-off, or serve up a chili bar with all the fixings.
I love topping this Easy Chicken Chili with tortilla strips, sour cream, green onions, and of course – cheese!
It's that time of year when we make special recipes that show others our love and appreciation; making our best means using the best ingredients, like Red Gold tomatoes.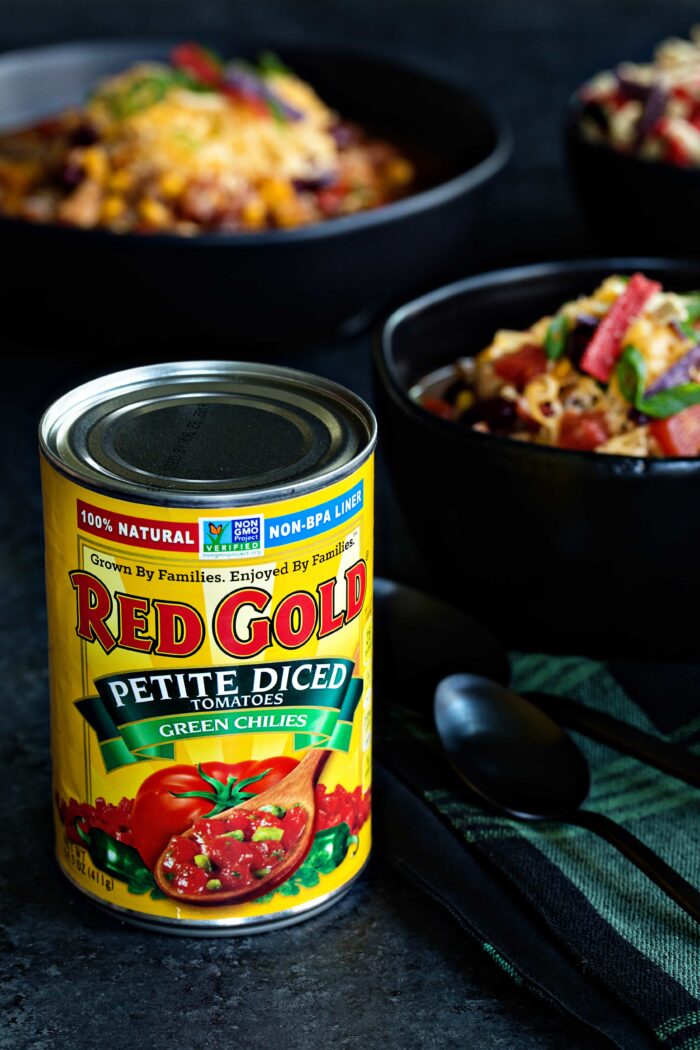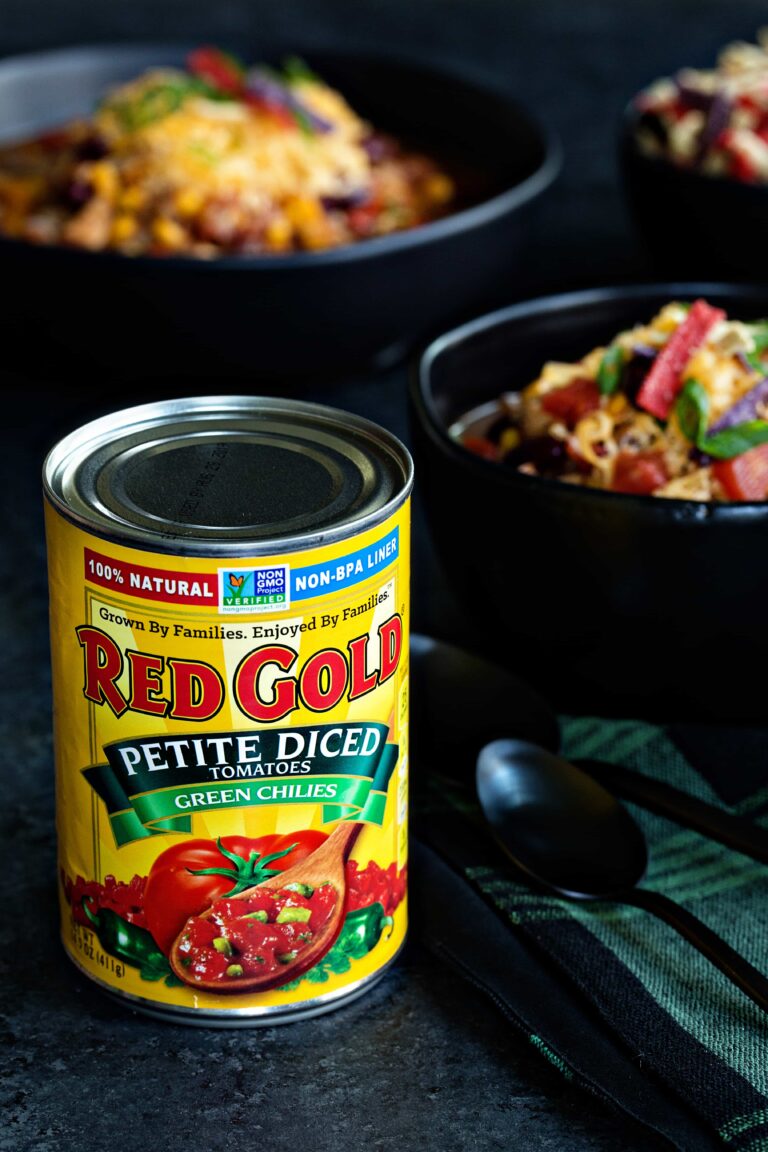 Red Gold Tomatoes have been family grown on Midwest farms for over four generations. They started partnering with farmers in 1942.
Since then, they've focused on sustainable growing and efficiently packing the freshest, best tasting tomatoes in the world. Their tomatoes are canned within hours of being picked and they're Non-GMO Project verified, which is always something I can get behind.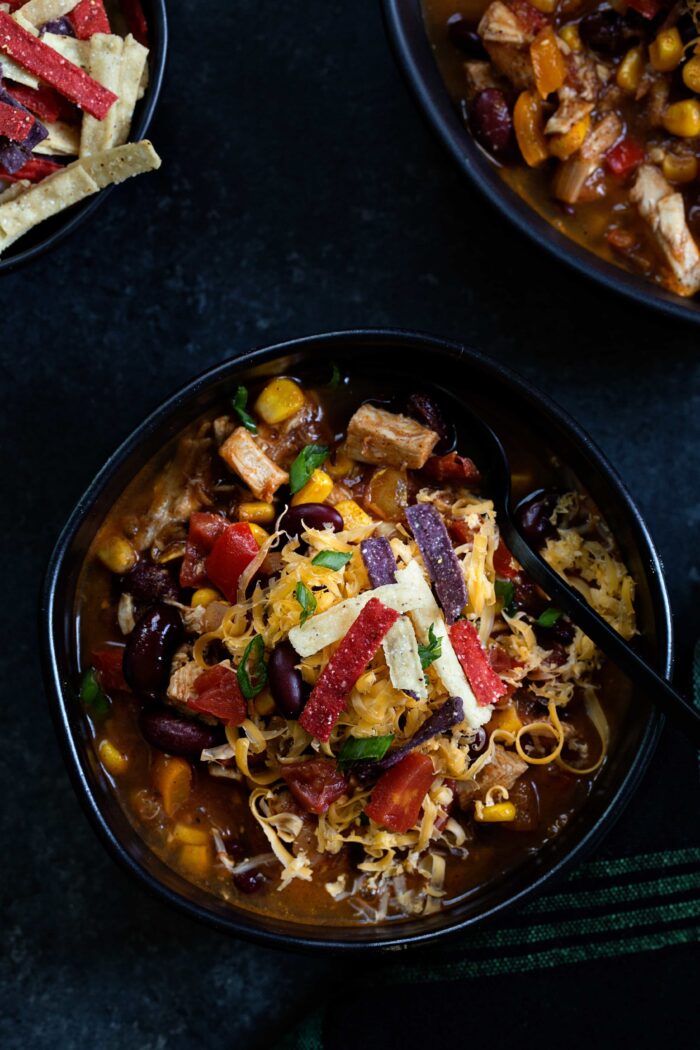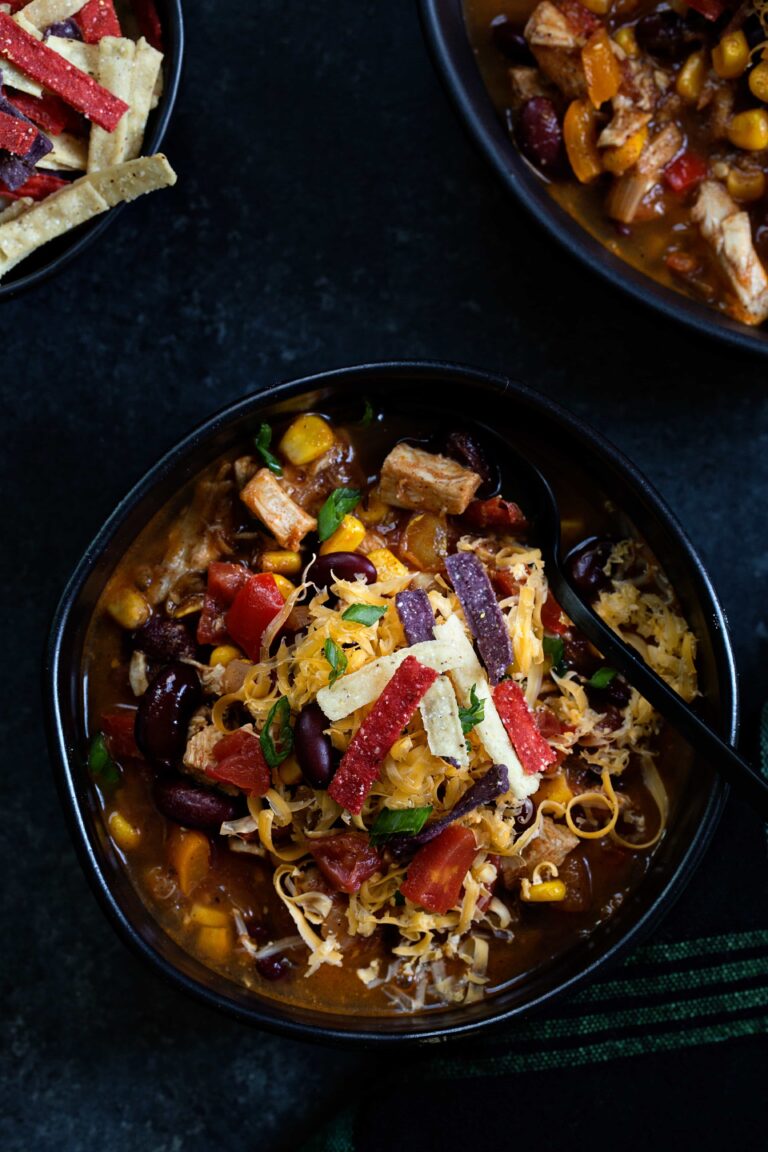 We absolutely loved them in this chili. Tomatoes add just the right amount of acid and spice in a meal like this, and texture is important too.
I think you're going to love cozying up with this alternative-to-beef chili, and please don't skip the cheese and sour cream, and extra tortilla strips! The add-ins are everything that makes chili awesome for dinner.
I haven't tried this Easy Chicken Chili in the slow cooker, but I bet it would be amazing.
Looking for more delicious dinner recipes? This Stuffed Pepper Soup is amazing and these Easy Baked Pork Chops , Instant Pot Chili or Chicken Detox Soup are always a crowd favorite.