Stoli Doli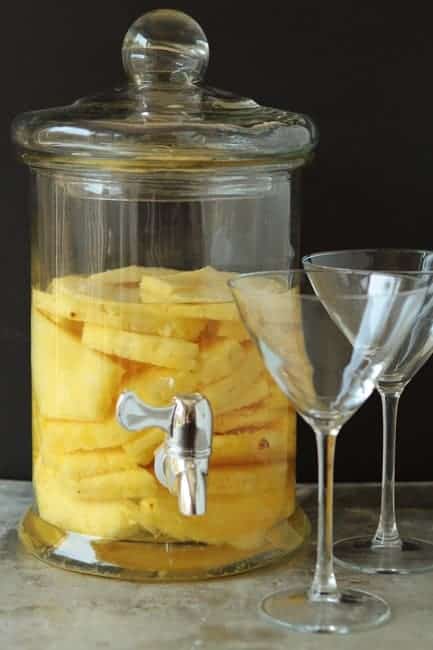 A couple of weeks ago, my friend proposed a road trip – to a mall! Somerset Mall is about 1 1/2 hours from where we live. Despite the crazy humid weather and ridiculous construction along the route, I agreed because this girl simply can't refuse a trip to Anthropologie.
Within about 5 minutes of being inside the mall, my friend fell in love with a pair of jeans from Nordstrom. Despite his 6'5″ frame, they needed some serious attention from a tailor to have a proper fit. This whole hemming situation left us with some serious time to kill, so we decided on an early dinner.
The mall has a few great chain dining options like P.F. Changs and J. Alexander's (one of our faves), but since both of those restaurants are near our home town, we decided to try a new-to-us place – The Capital Grille.
We were greeted by a gorgeously dark, rich atmosphere with dim lighting and an incredibly friendly server named Steve. Steve escorted us to a cozy table in a separate area of seating off of the main dining area, and it almost felt gasp! – romantic.
When he learned we were newbies to Capital Grille, Steve navigated us through the menu, offering suggestions for his favorites as well as narrowing down a few of our top picks. We both opted for steaks, which were pretty damn fantastic; however the real star of the show came before we'd ever taken a bite. Their signature cocktail – The Stoli Doli, has stolen both our hearts.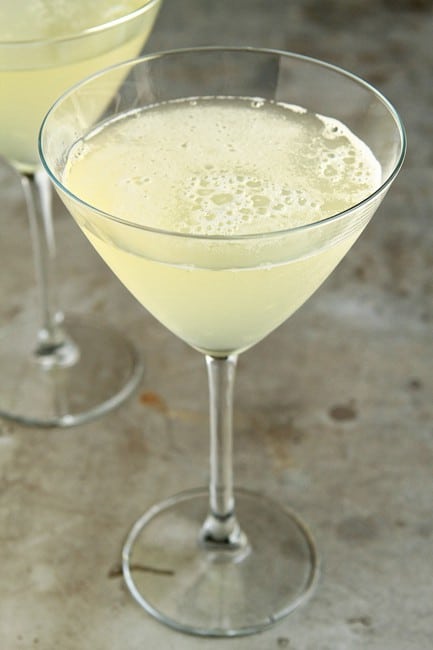 You guys know that I am not much of a drinker, but this cocktail could very well change all that – it's smooth, refreshing, and downright delicious. After gushing to Steve about how awesome it was, he convinced me to order just one more and spilled the details as to how the Stoli Doli is made.
It's basically Stoli Vodka that is poured over sliced, fresh Dole pineapple – hence the Stoli Doli name. He said to place the pineapple in a jug, pour a bottle of vodka over it to cover the pineapple, and then let it sit for about 12 days.
Of course, we wanted to know how the pineapple tasted after the infusion process, but Steve warned us to stay far away from the pineapple because it's incredibly disgusting. We can tell you that this is a definite affirmative because we just had to take a bite and promptly spit it out into the trash.
That very same weekend we decided we MUST make our very own batch of Stoli Doli. Here we are, 13 days later, and our result is pretty great! I don't think they're quite up to Capital Grille standards, but it's definitely pretty delicious. I'm quite the pansy, so I've been adding a little pineapple juice to mine.
Whether you're looking for a cocktail to beat the summer heat or you've been nominated to bring beverages to your next cookout, I'm fairly certain the Stoli Doli will be a huge hit!
Just be forewarned and drink responsibly! These seemingly sweet and unassuming cocktails can pack a pretty big punch!
Stoli Doli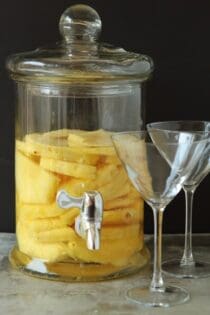 Ingredients:
1 fresh pineapple
1 liter Stolichnaya Vodka
Directions:
Slice the pineapple into chunks and place into a large container, preferably one with a spigot, such as a drink dispenser.
Pour the Stolichnaya Vodka directly over the fresh pineapple until the pineapple is covered with vodka.
Allow to sit for 12-14 days to infuse the vodka with the pineapple.
To serve, pour the pineapple infused vodka into a martini shaker filled with ice. Shake well and strain into martini glass.
Notes:
This recipe doubles well.
We infused our vodka at room temperature.
We strained our vodka, funneled it back into the Stoli bottle and stored it within the refrigerator.
The glass dispenser was purchased at Target.
All images and text ©
Follow Jamie on Instagram. We love to see what you're baking from MBA! Be sure to tag @jamiemba and use the hashtag #mbarecipes!
This post may contain affiliate links. We are a participant in the Amazon Services LLC Associates Program, an affiliate advertising program designed to provide a means for us to earn fees by linking to Amazon.com and affiliated sites.