A homemade take on the famous pineapple martini at The Capital Grille, Stoli Doli is incredibly easy to make and easy to drink.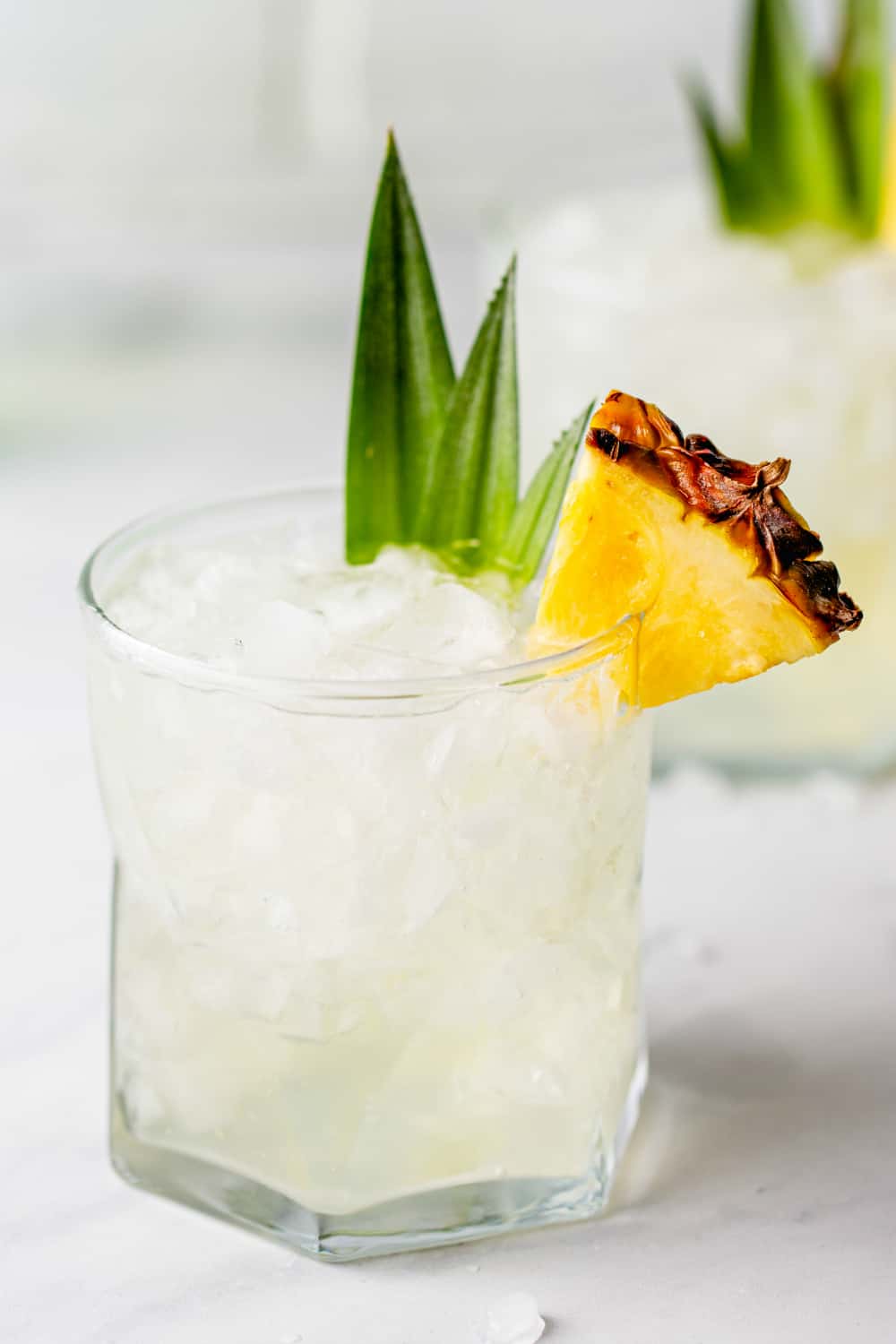 You guys know that I am not much of a drinker. Sure, I'll have a drink here and there, and I have definitely been known to make infused vodkas as holiday gifts for friends, but I just don't love a lot of alcoholic drinks.
But a few years ago, during a shopping trip with a friend, I discovered a drink that is smooth, refreshing, and downright delicious.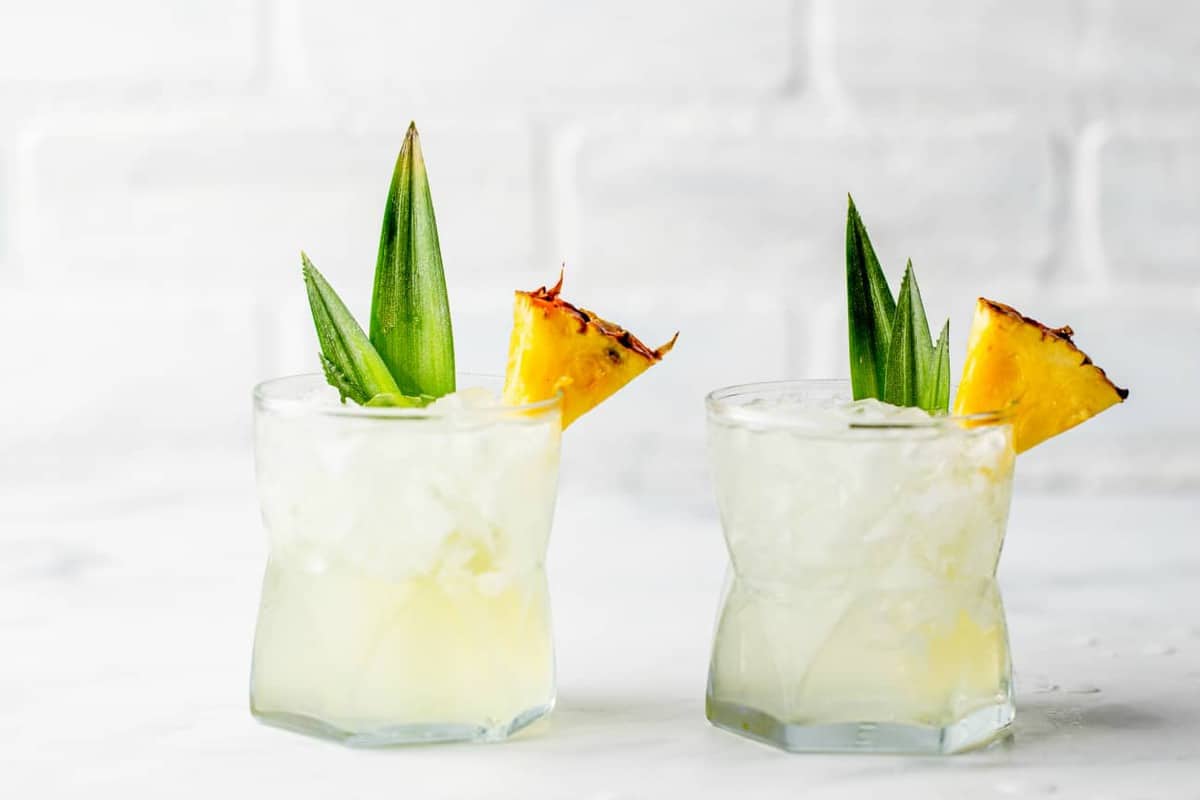 It was during my first dining experience at The Capital Grille that I tried the Stoli Doli. Let me tell you, if anything could change my opinion on cocktails, it would be this drink.
While the food at The Capital Grille was fantastic, the real star of the show came before my friend and I had ever taken a bite. The restaurant's signature cocktail – the Stoli Doli – immediately stole our hearts.
After gushing to our server that night about how awesome it was, he convinced me to order just one more and spilled the details as to how this drink is made.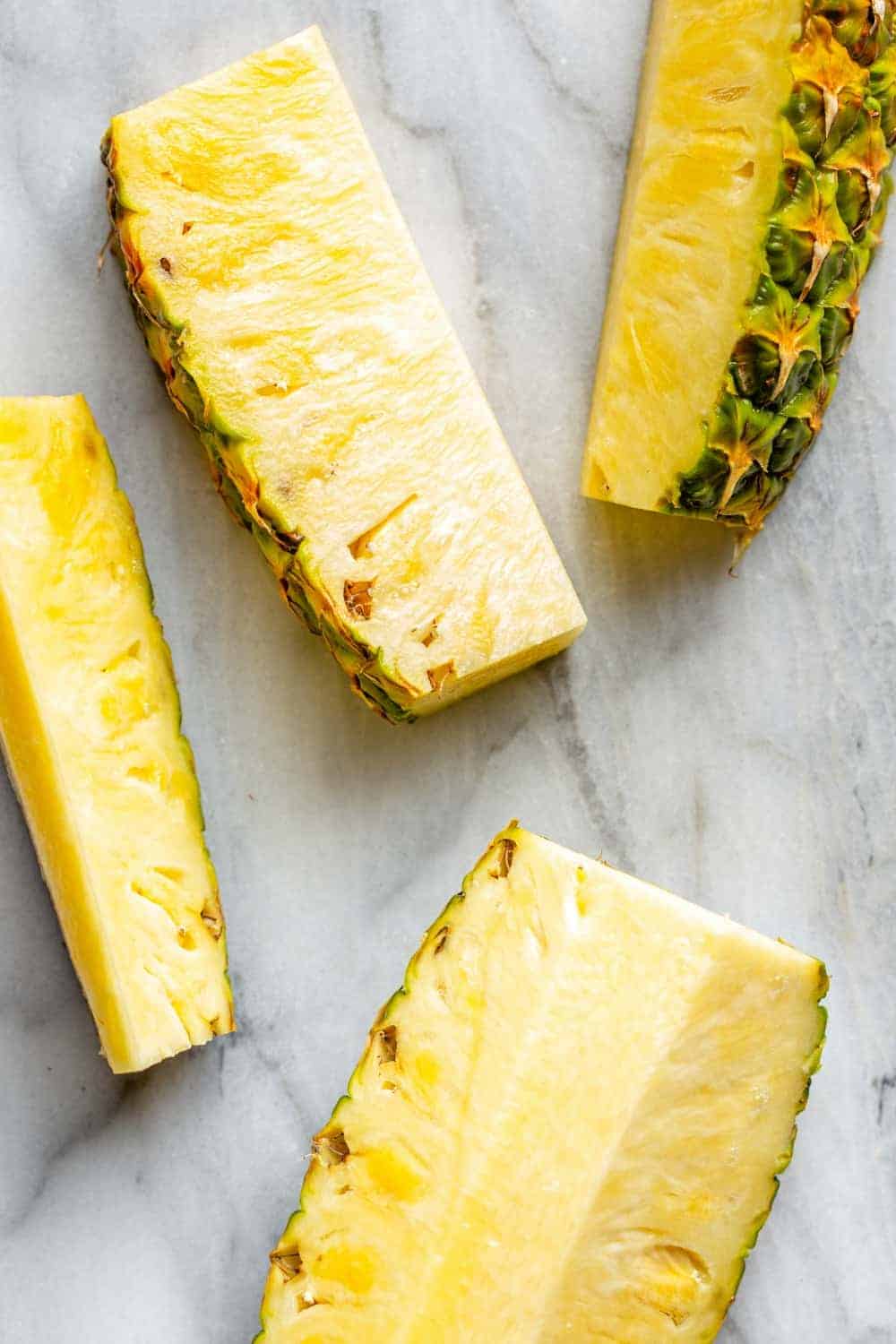 WHAT IS A STOLI DOLI?
This drink is basically Stolichnaya vodka that is poured over sliced, fresh Dole pineapple – hence the Stoli Doli name. Our server said to place the pineapple in a jug, pour a bottle of vodka over it to cover the pineapple, and then let it sit for about 12 days.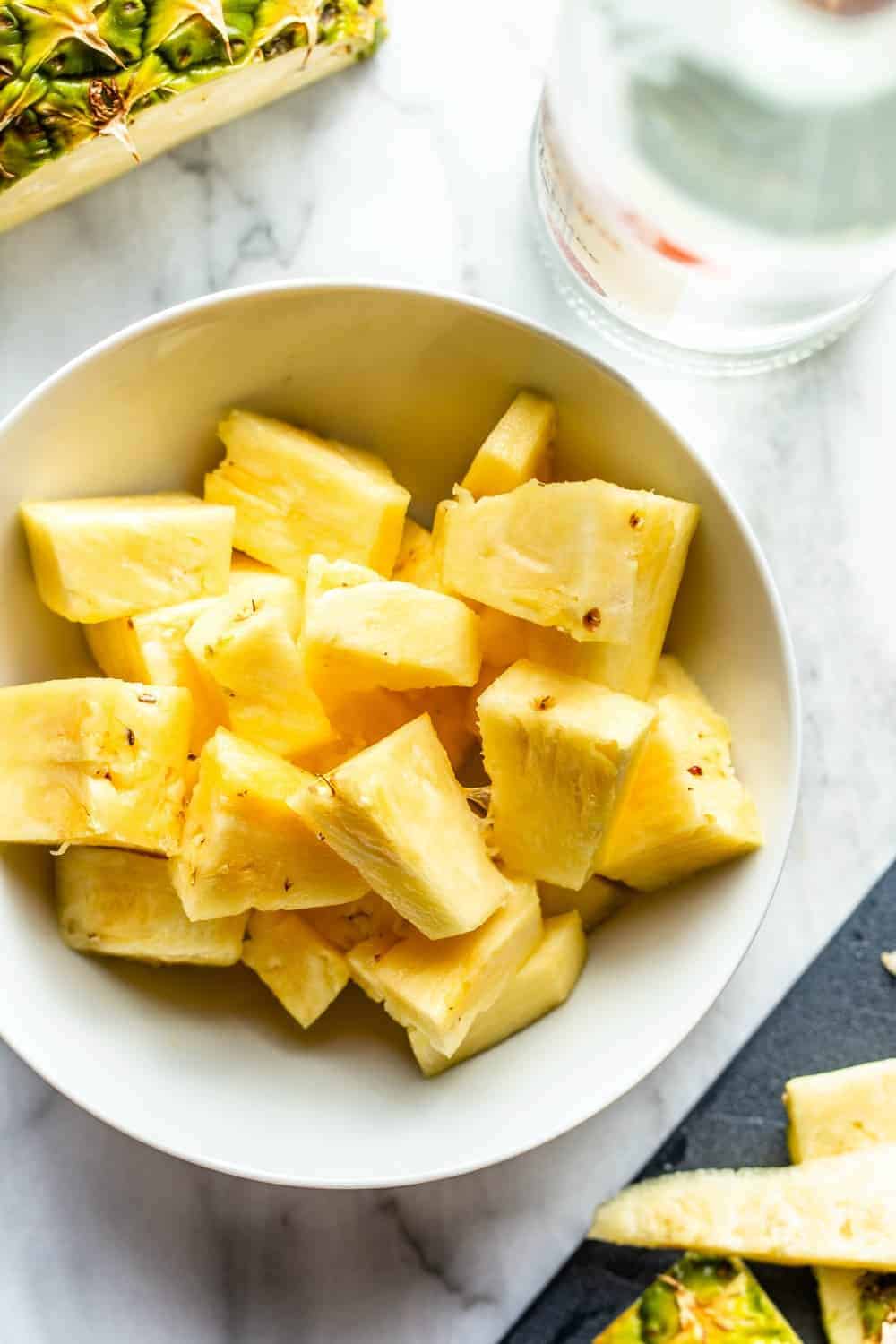 The infused vodka is then shaken with ice and served straight-up in a martini glass. The resulting cocktail is sweet, full of flavor and goes down easy.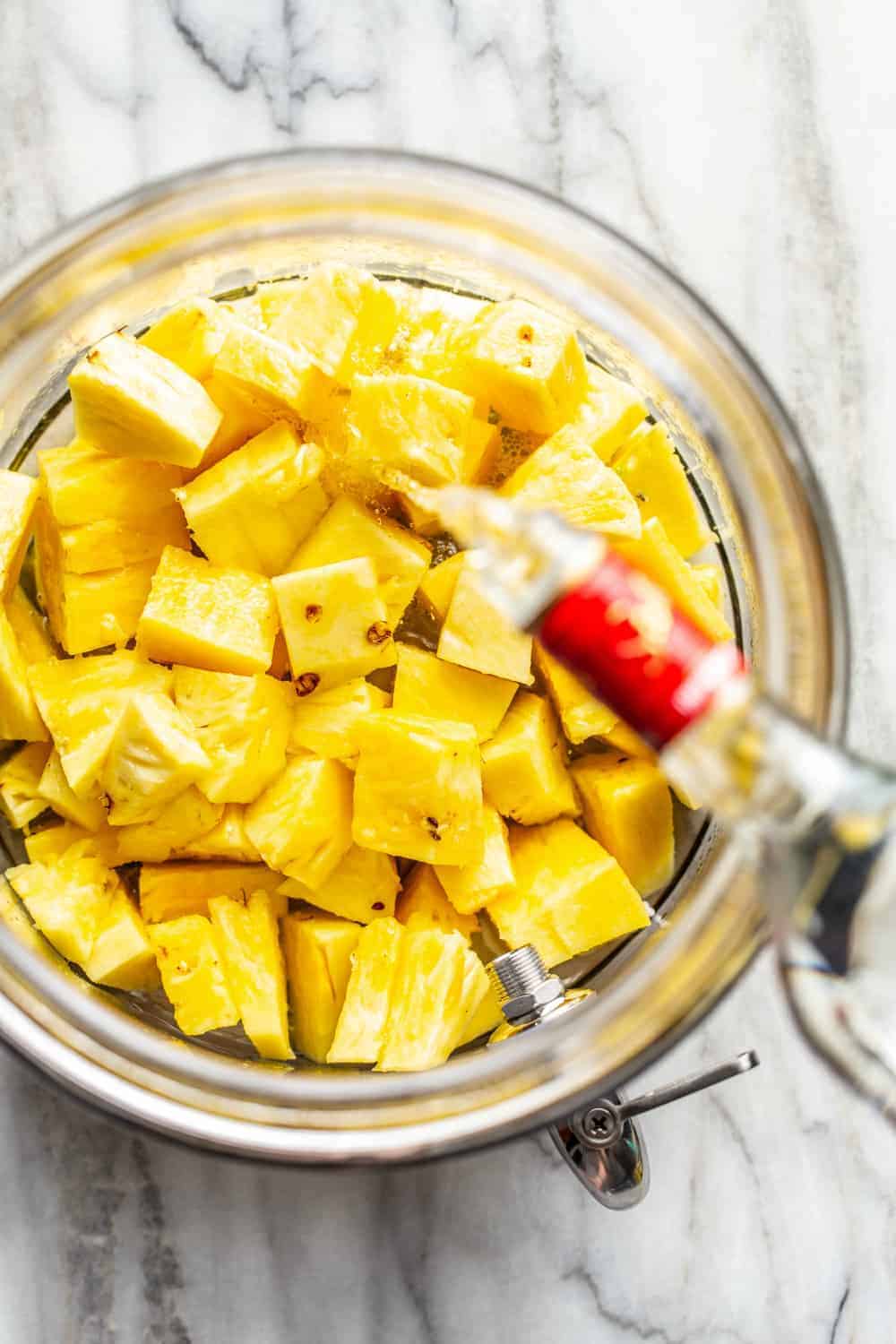 MAKING PINEAPPLE VODKA: IT'S SO EASY!
It might be borderline dangerous that Stoli Doli is every bit as easy to make as it is easy to drink.
I definitely recommend making your pineapple vodka with the best fresh pineapple you can find, though. Using a super sweet pineapple will make all the difference for the final drink.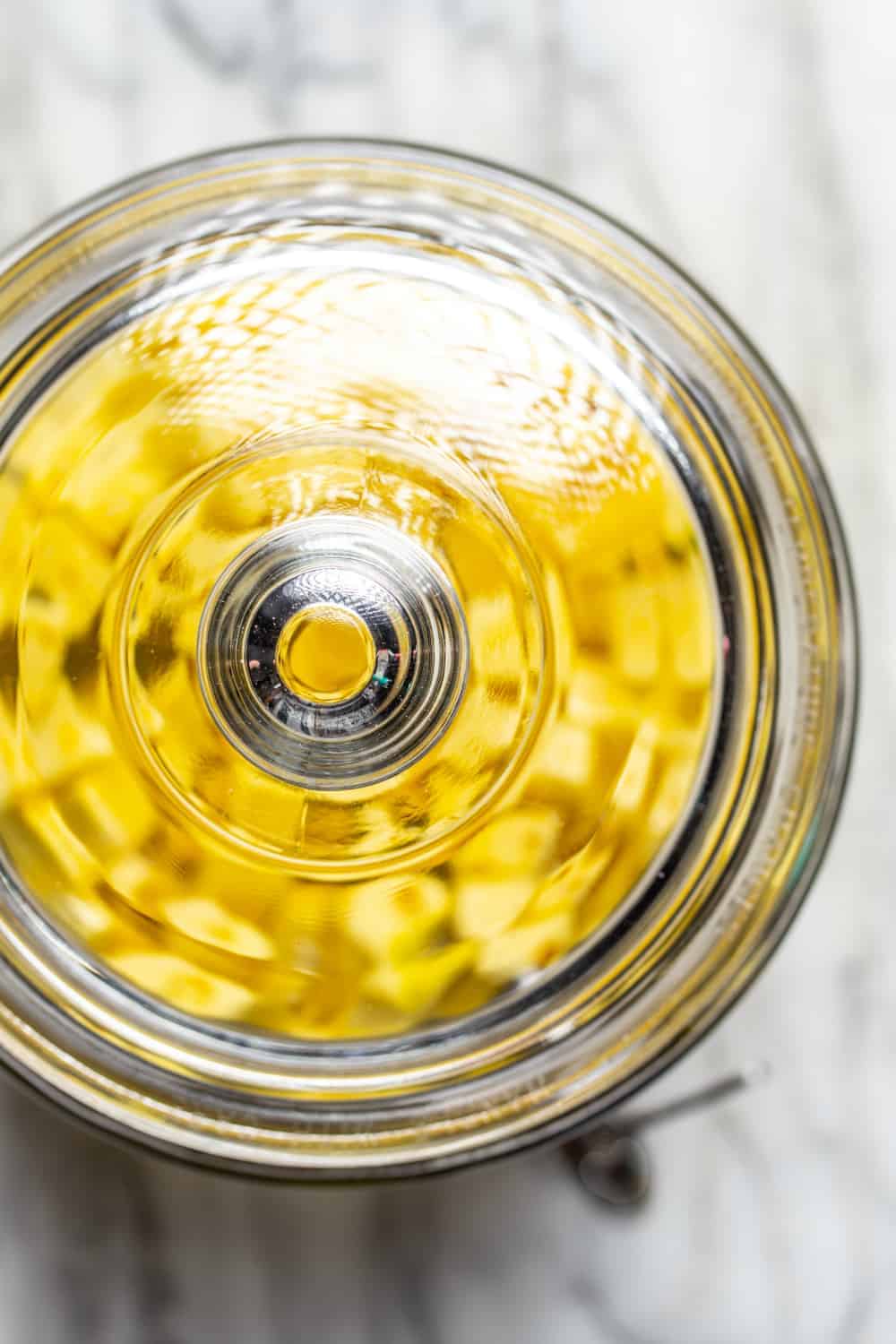 Infusing the vodka in a container with a spigot, such as a large drink dispenser, will also make it easier to transfer the Stoli Doli to bottles later.
We've made infused vodka recipes before, including Pecan Pie Vodka and Mulling Spiced Vodka, but this pineapple vodka is possibly the easiest of the bunch.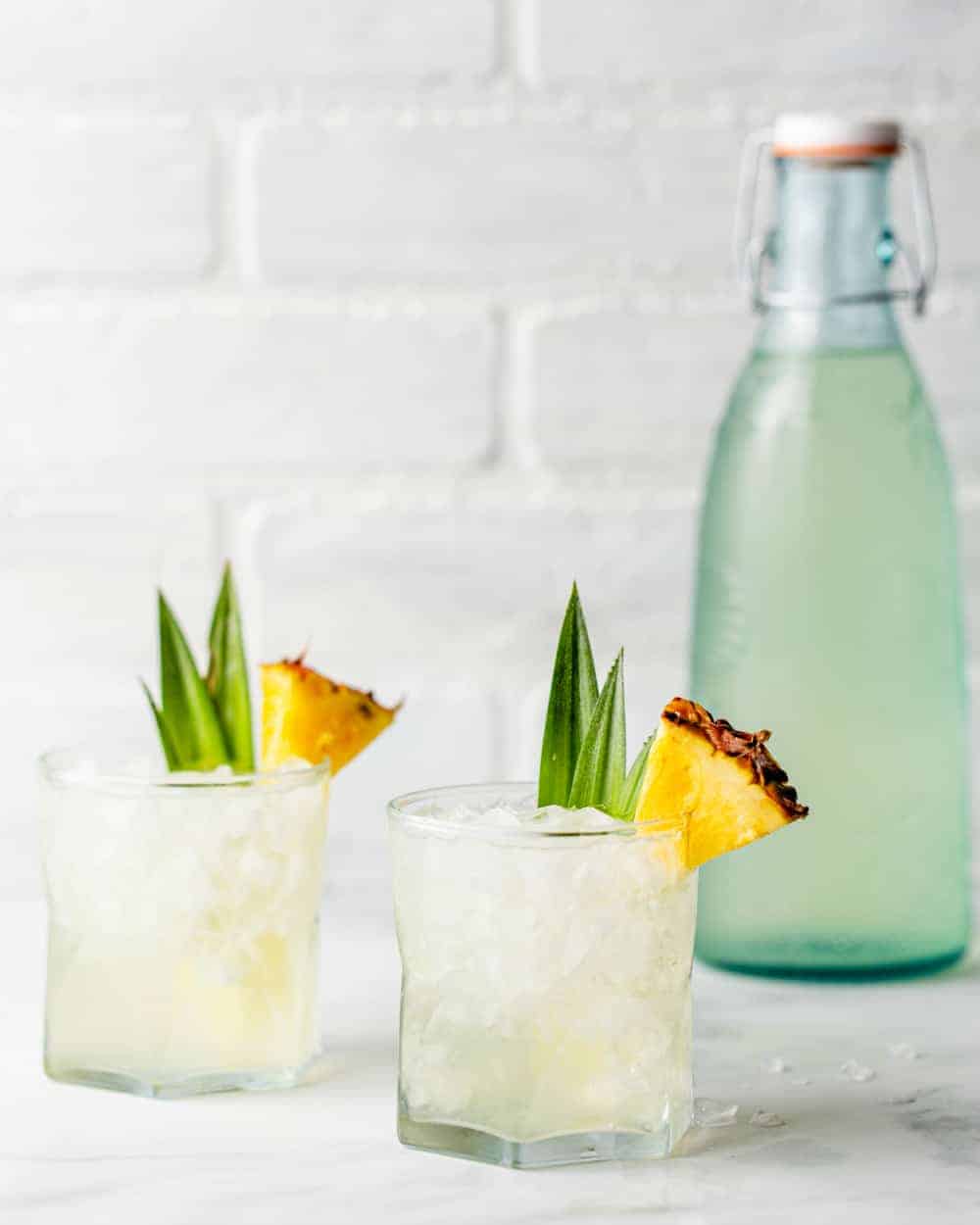 Just cut the pineapple into chunks and pour the vodka over it. I let mine infuse at room temperature for 12-14 days before straining it and pouring it into bottles.
Pro-tip: Don't save the pineapple after infusing! All of the flavor is gone, so just discard it. Ask me how I know…
While The Capital Grille serves theirs straight up in a martini glass, I often serve it on over ice in a rocks glass. If the Stoli Doli is too strong for you as-is, you can also add in a splash of pineapple juice to temper it a bit.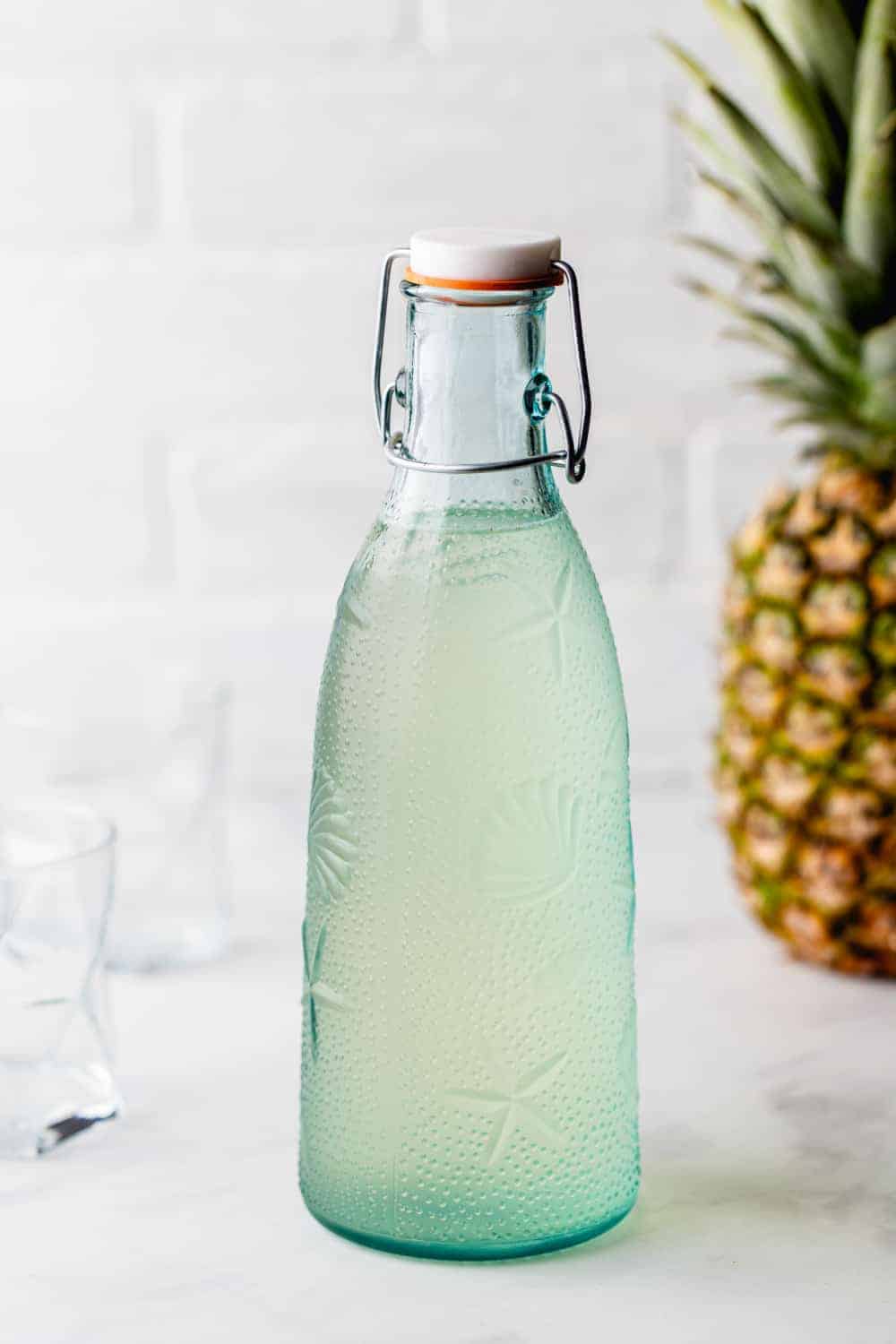 Whether you're looking for a cocktail to beat the summer heat or you've been nominated to bring beverages to your next cookout, I'm fairly certain the Stoli Doli will be a huge hit!
Just be forewarned and drink responsibly! These seemingly sweet and unassuming cocktails can pack a pretty big punch!