If you love tacos and burritos from Chipotle, you have to try this simple and delicious copycat Chipotle Barbacoa. Made in the slow cooker, this recipe is perfect for tacos, nachos, burritos and so much more.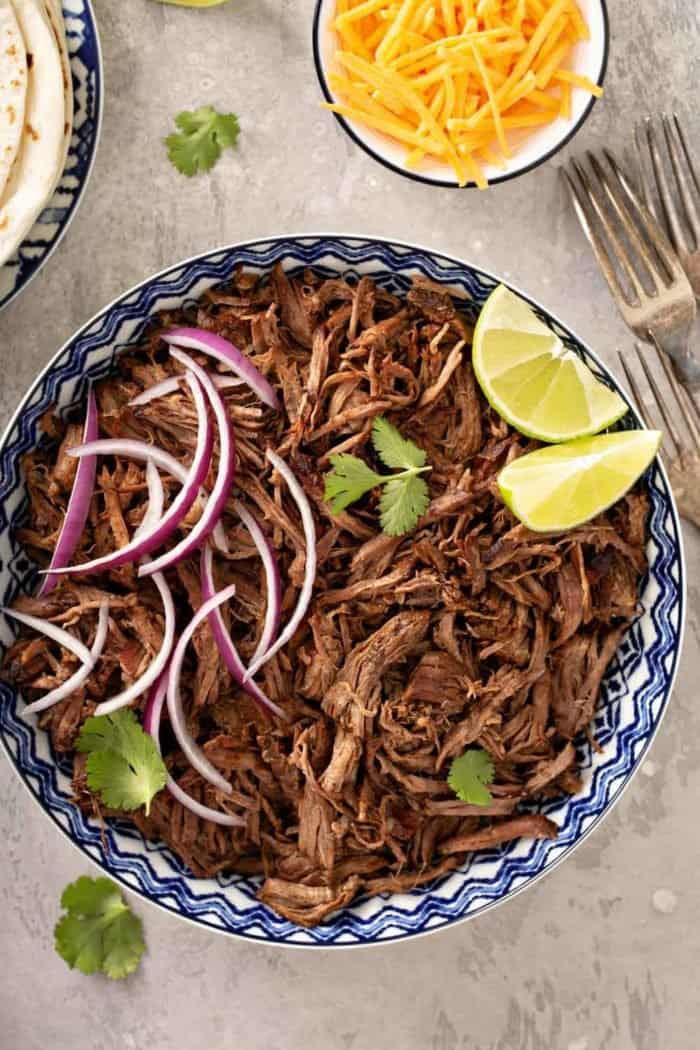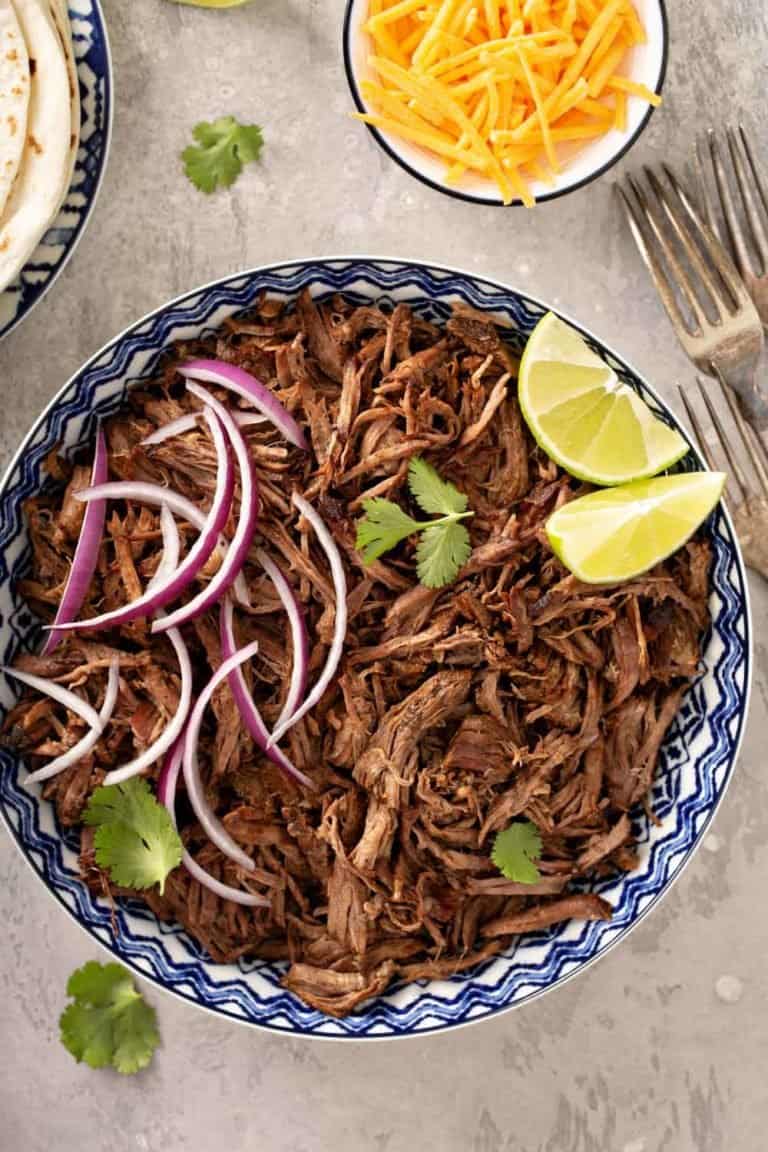 INTRO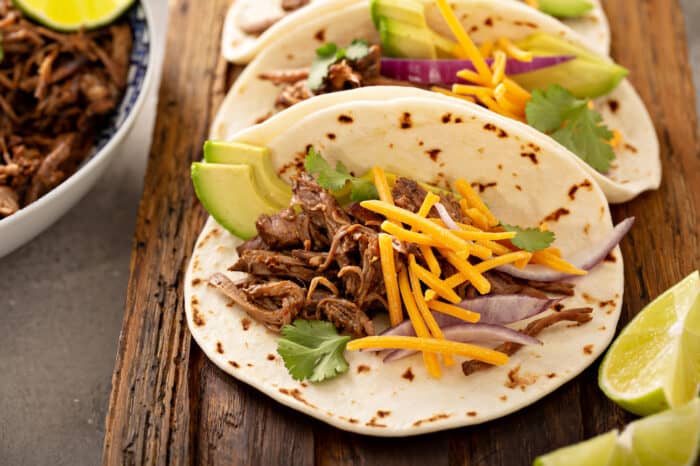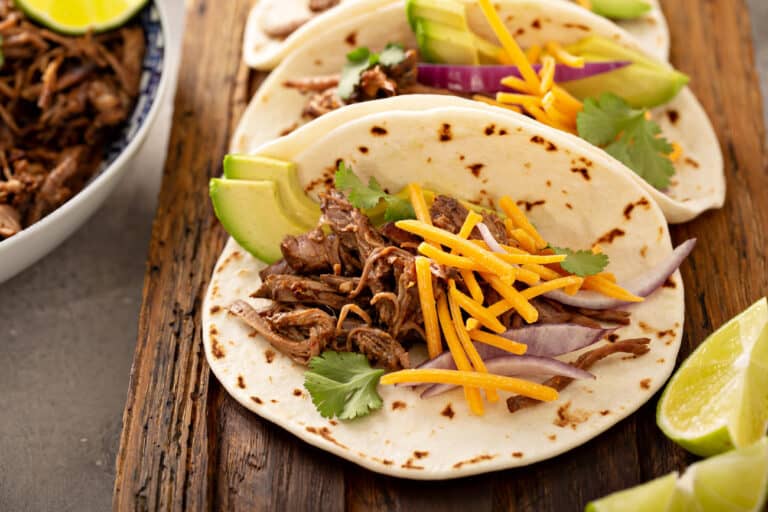 COPYCAT CHIPOTLE BARBACOA
You guys know that I love a good copycat recipe.
Whether it's a homemade version of Olive Garden's Zuppa Toscana, the Stoli Doli from The Capital Grille, or J. Alexander's Carrot Cake, I like being able to hack a restaurant recipe to enjoy at home.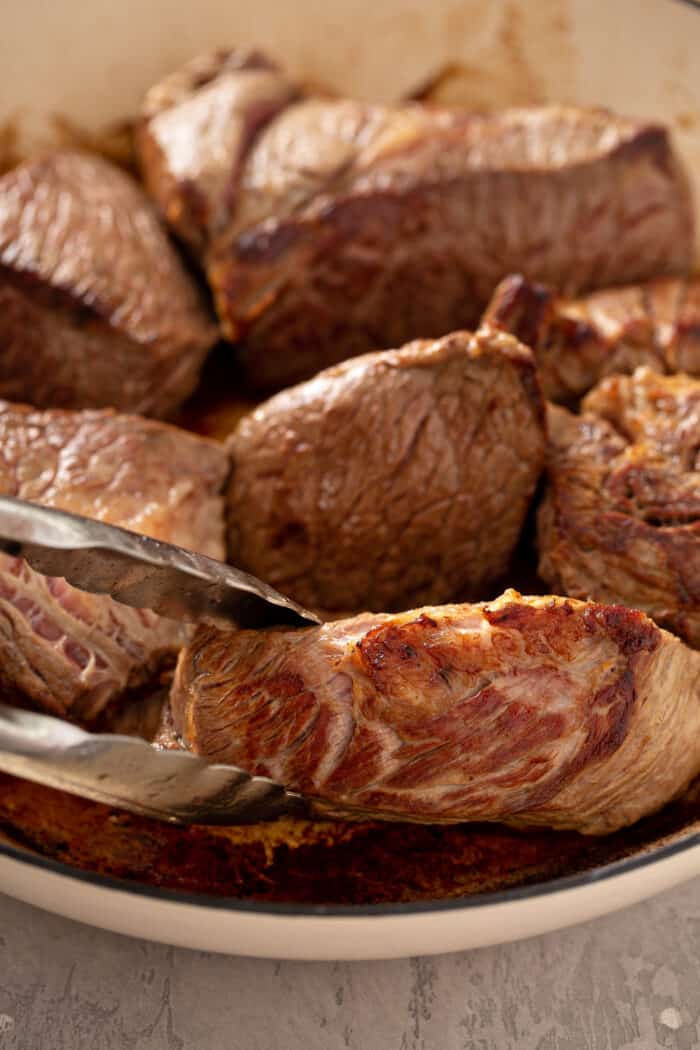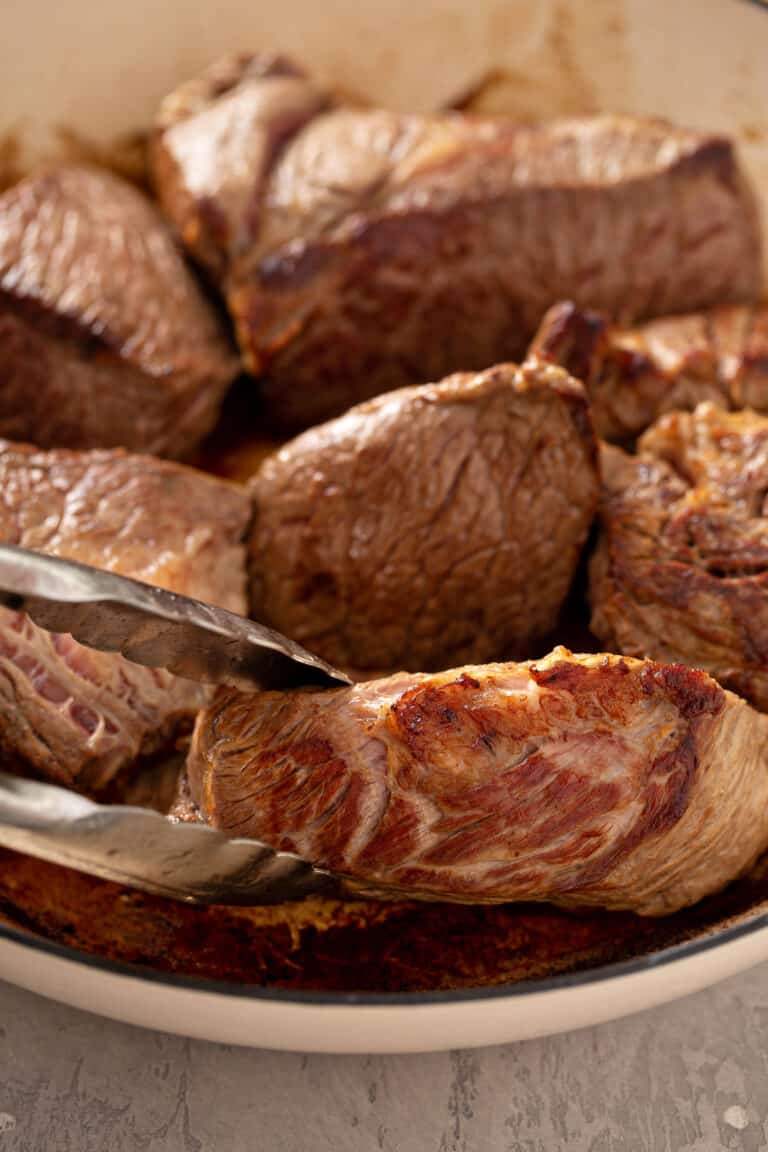 Just like my other copycat recipes, this Chipotle Barbacoa recipe does not disappoint. It's just as good as the original!
Not to mention, you can make 8 servings of this barbacoa for less than it would cost to feed a family of 4 at Chipotle.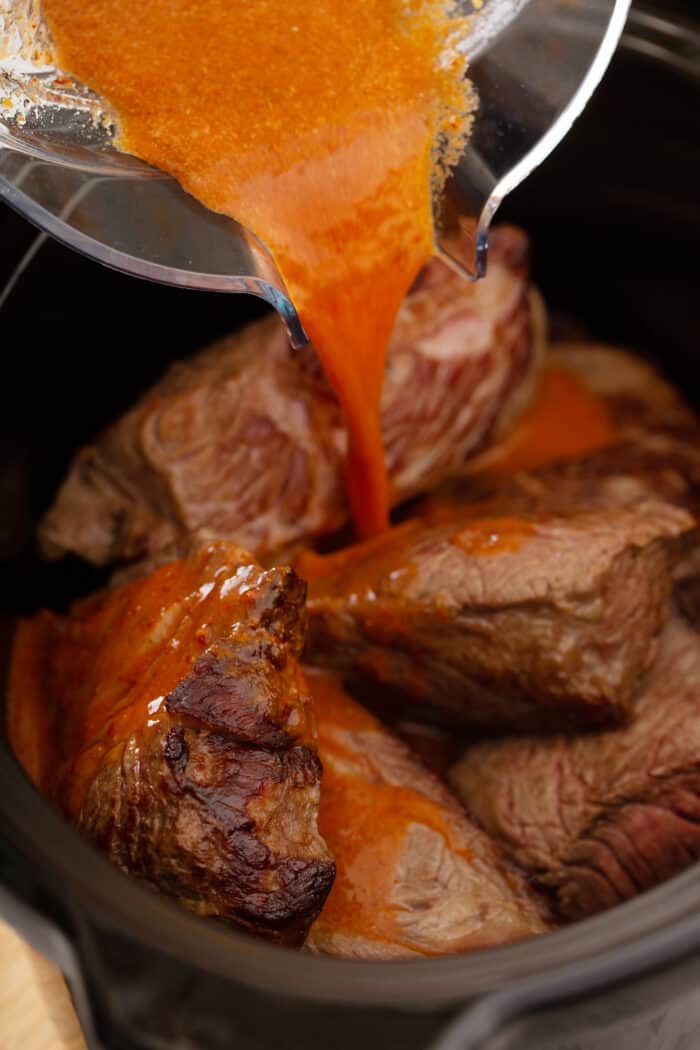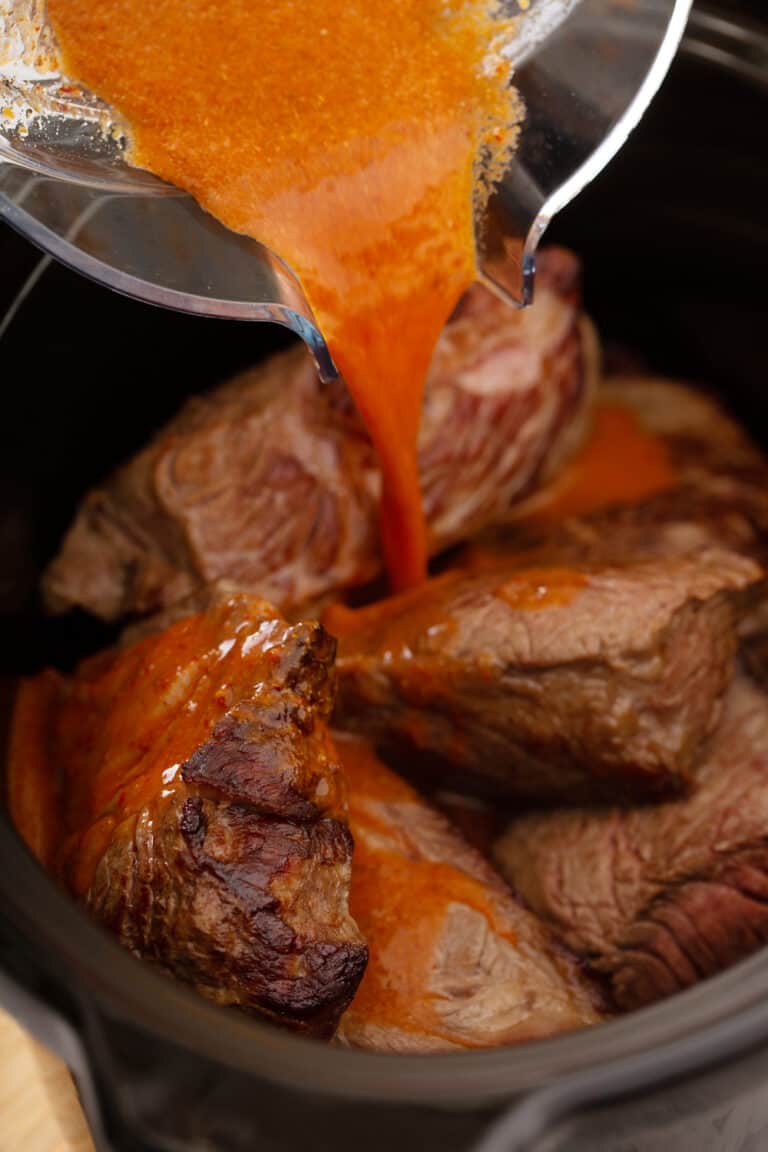 IS CHIPOTLE BARBACOA SPICY?
My brother introduced me to this recipe years ago and it's been a family favorite since then. I like to keep a can of chipotles in adobo in the pantry just in case a craving strikes!
My side of the family likes heat, and a lot of it. Basically, if there are not little beads of sweat gathering on our faces, it's just not hot enough.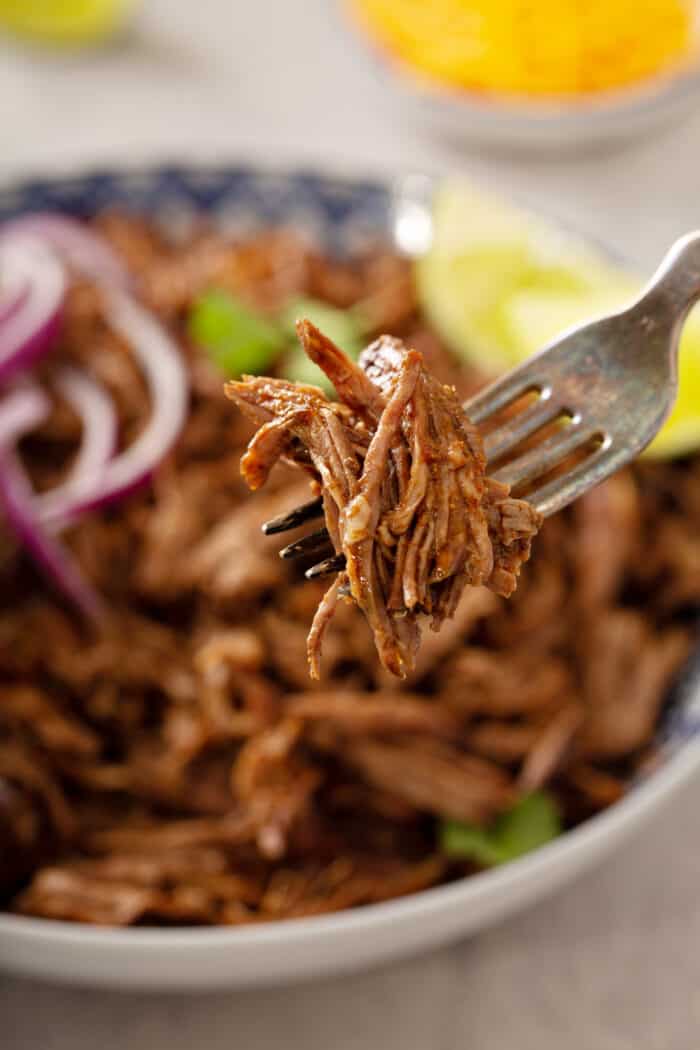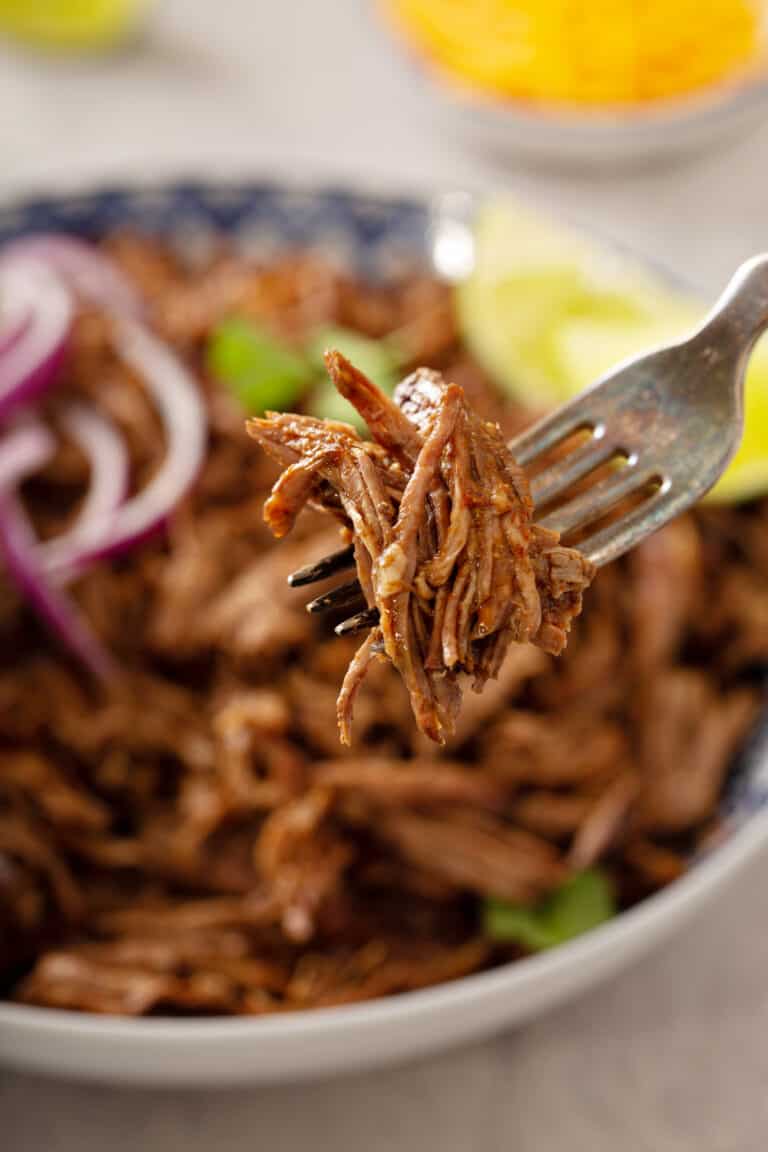 However, I also have to feed Eric, and he's definitely not a huge fan of spice, so I love that I can control the level of heat in this recipe by simply adjusting the number of chipotle peppers I include.
Since the rest of the ingredients add lots of flavor but no heat, adding more (or less) chipotle peppers is an easy way to make this barbacoa mild or spicy.
And if you're like me and have a family member who can't handle the heat like you can, I suggest keeping a bottle of hot sauce nearby to kick things up a notch.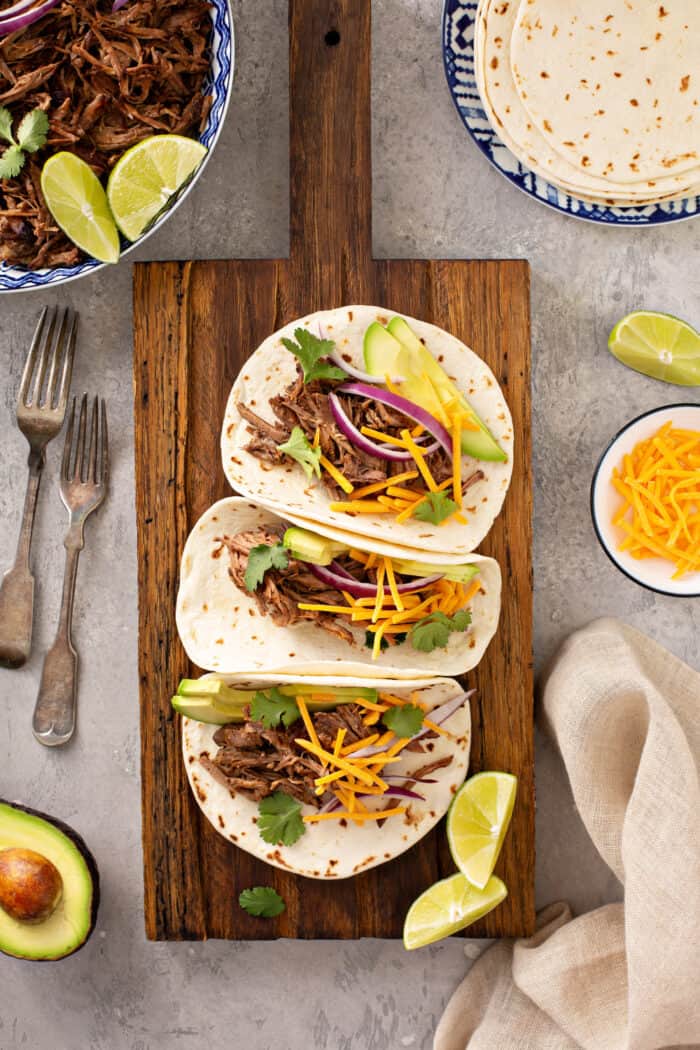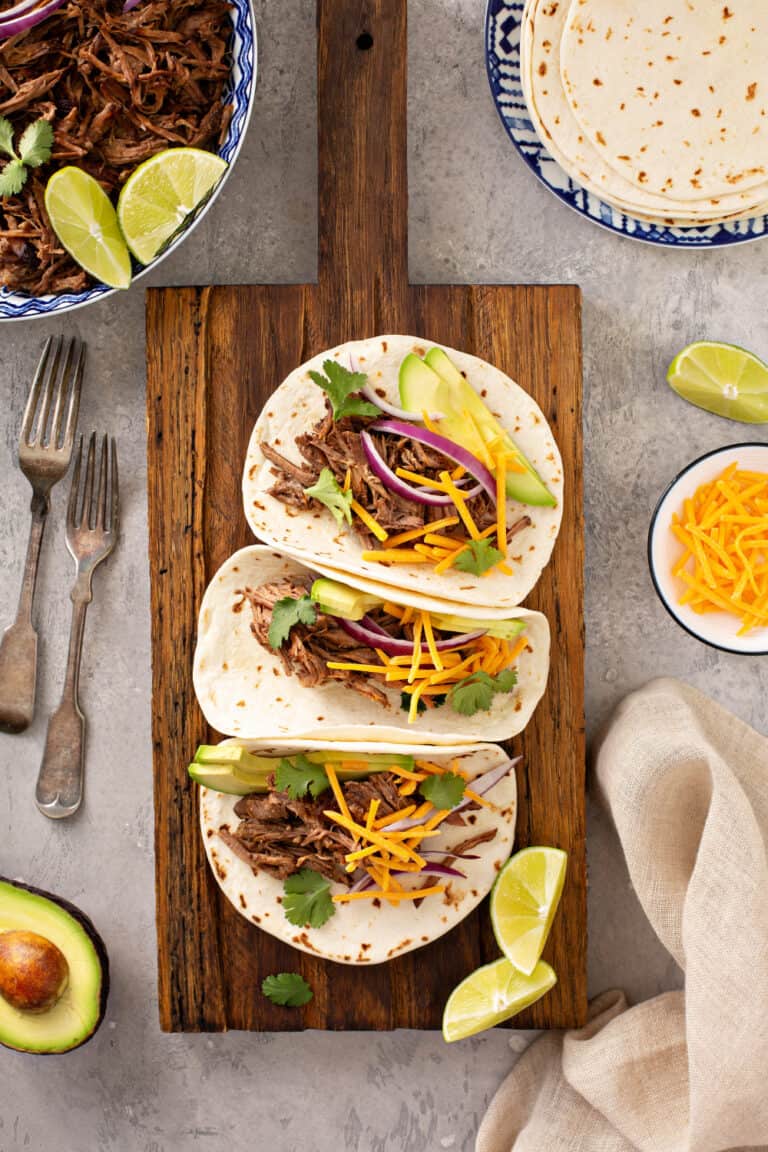 HOW TO MAKE CHIPOTLE BARBACOA
This Chipotle Barbacoa is made in the slow cooker, which takes a lot of effort out of this recipe. It's made in 3 main steps:
Prep and sear the beef
Blend the sauce and slow cook with the beef for 6 hours
Shred the barbacoa
I know, I know. Searing the beef means you have to wash an extra pan.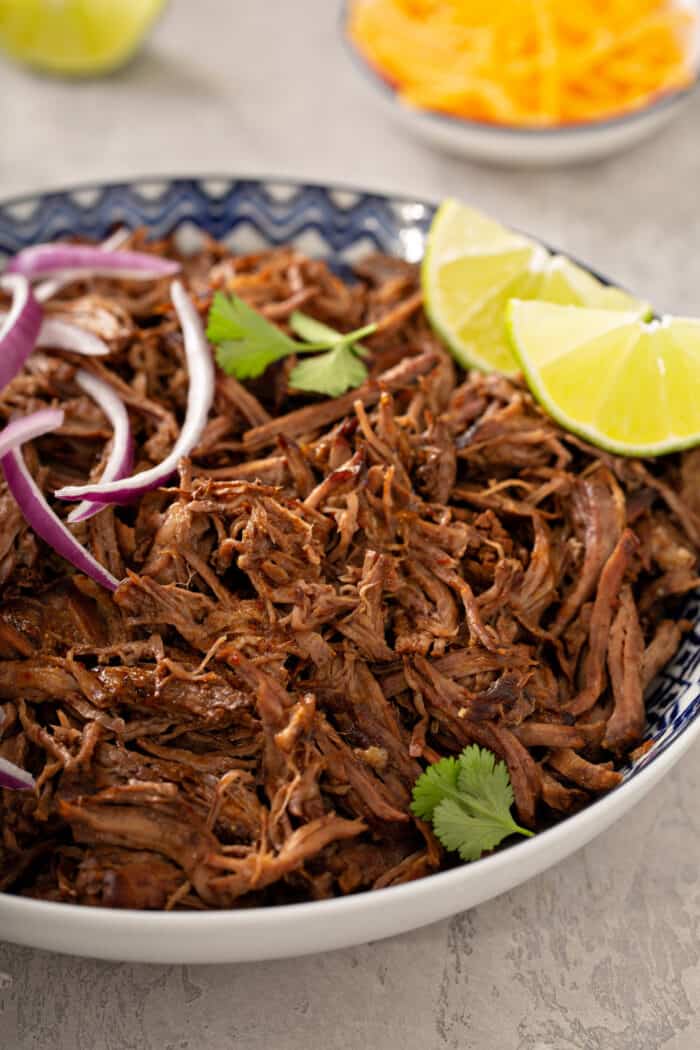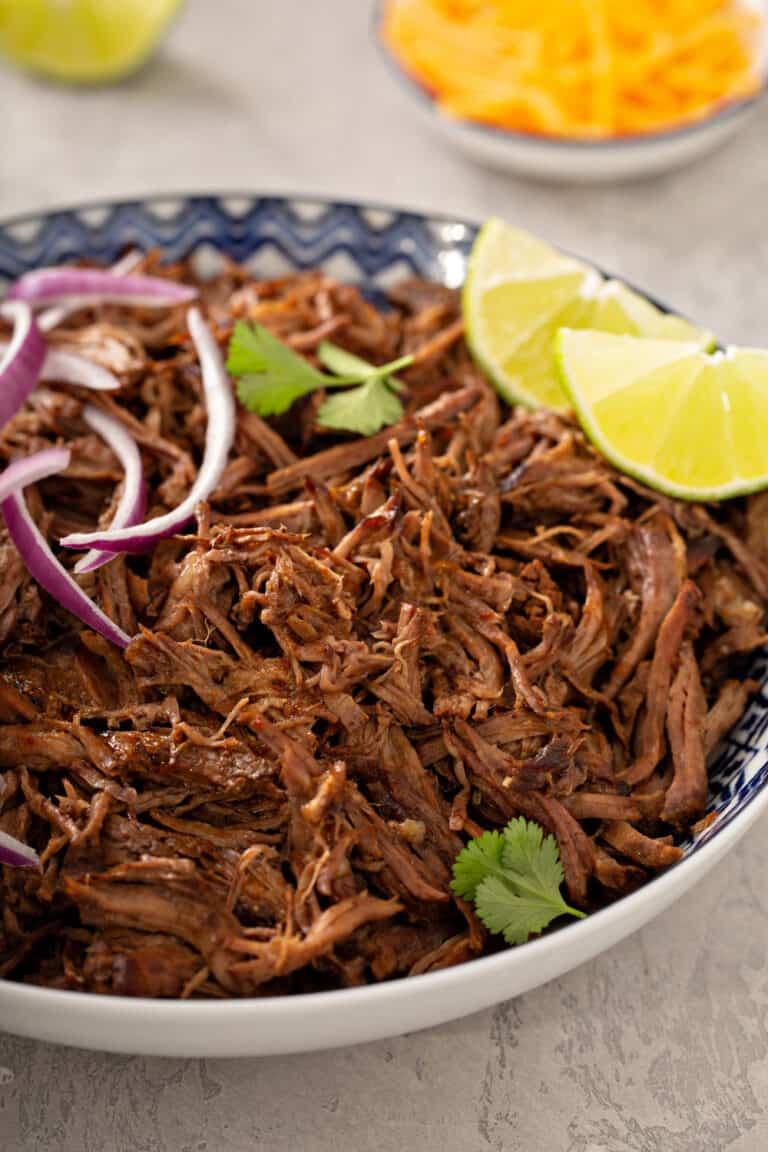 But trust me on this – it is worth it. Taking the time to sear the beef adds so much extra flavor to the final barbacoa!
Blending the sauce might also feel like an unnecessary step, but you really want the sauce to be nice and smooth so you don't end up with any chunks of chipotle pepper.
Once the meat is cooked, all you have to do is shred it up and toss it with the sauce before serving!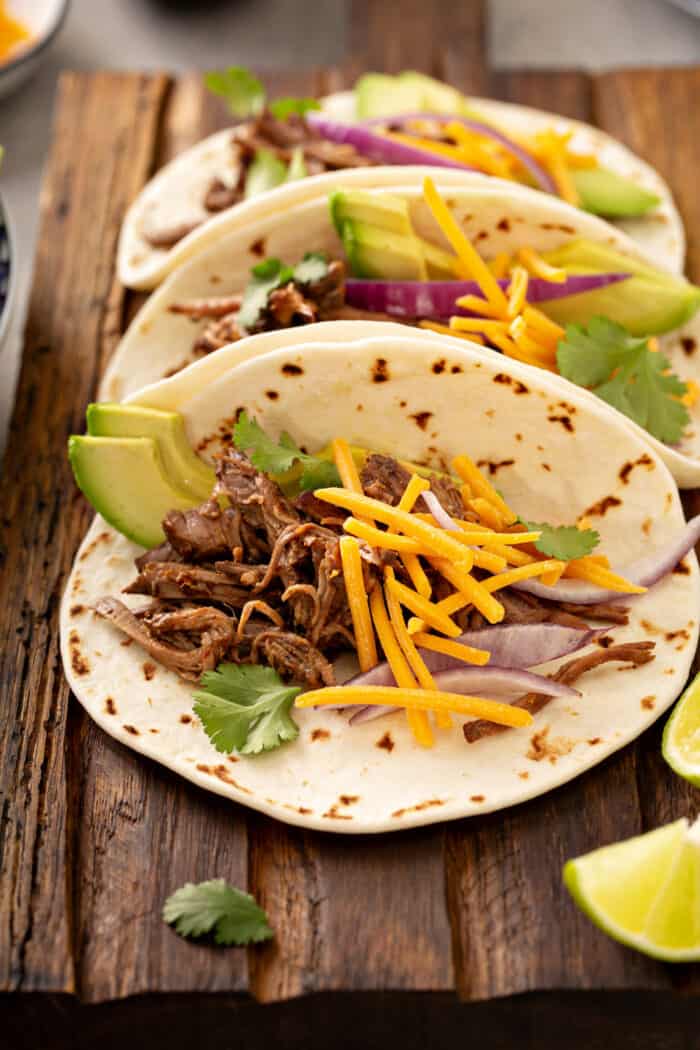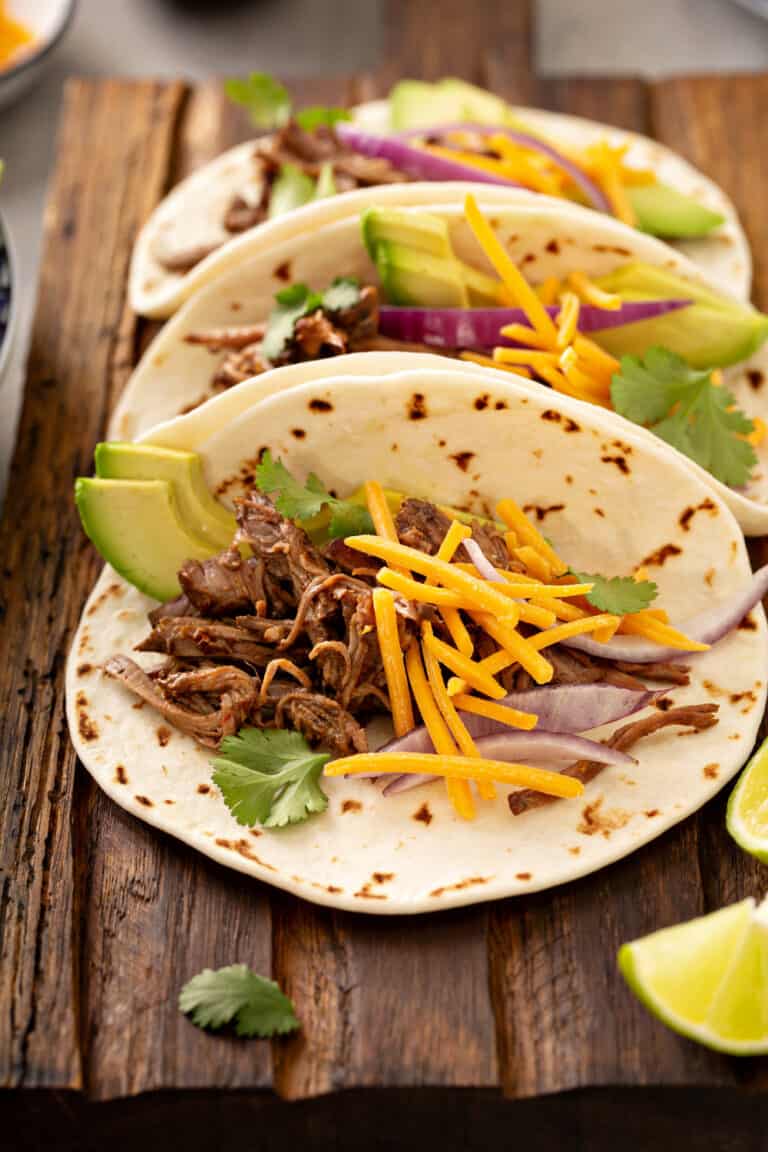 HOW TO SERVE BARBACOA
Whether you're in the mood for tacos, burritos or a huge plate of nachos to nosh on while you binge Netflix, this incredibly flavorful and smoky beef is a must.
It's even great shredded over a pile of boring white rice. Versatility, guys – there's nothing better than versatility.
So grab some cilantro lime rice, tortillas or tortilla chips and your favorite toppings and dig in!