Whether you forgot to get dinner started early or had a last minute craving strike, you can still have pulled pork sandwiches for dinner thanks to the Instant Pot! Instant Pot Pulled Pork is every bit as delicious as the slow cooked version but comes together in a fraction of the time.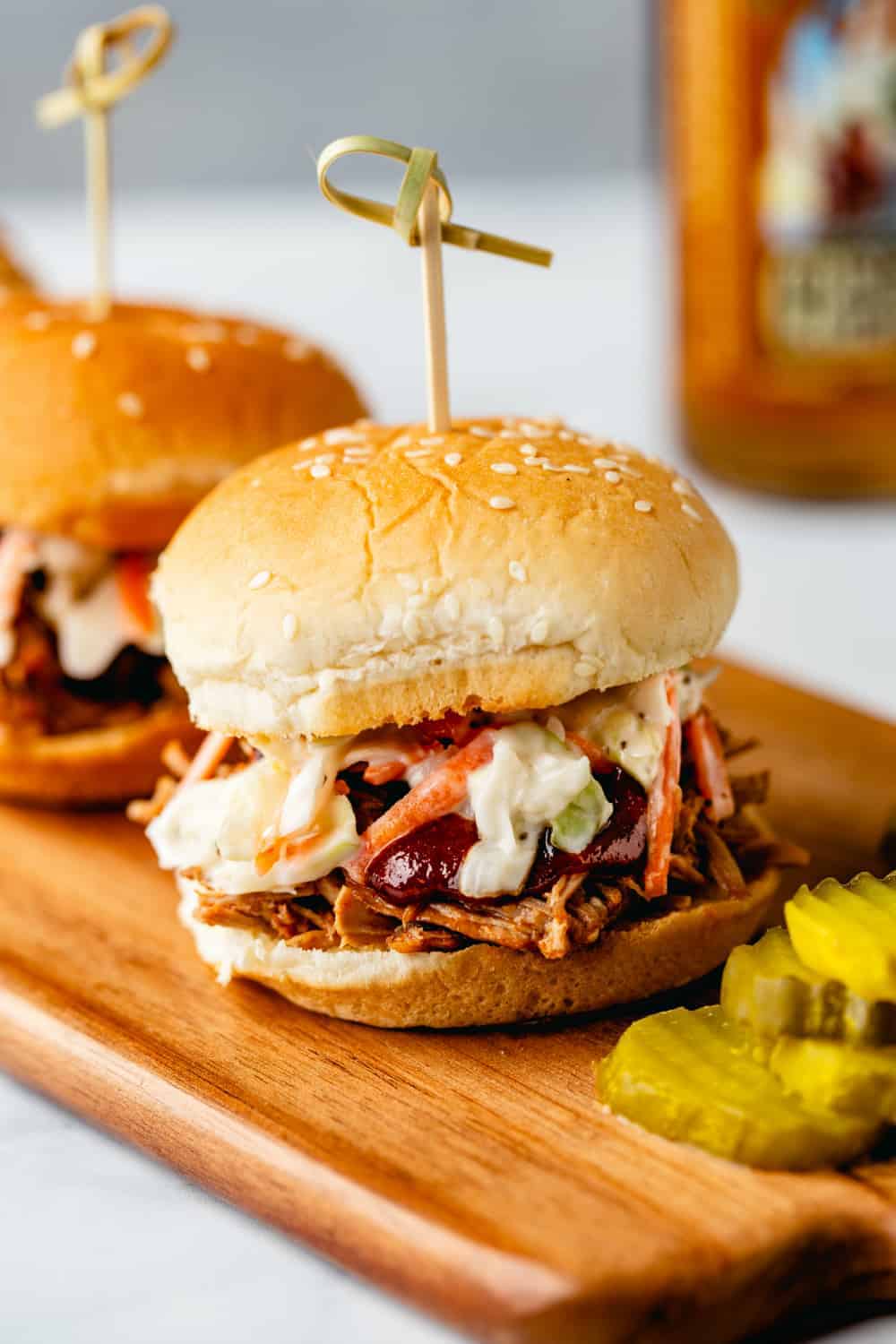 We have entered a phase of the year where I feel like I am on an endless loop of running from one thing to another between my own appointments and Elle's activities.
Maybe it is the gloomy, mostly gray, cold weather we get here in the Midwest this time of year. And the fact that all of the holidays are over and we won't get another good break from the norm until spring break.
Whatever the reason, I can't get past feeling like I am simply running from one thing to the next on repeat. When life gets like this, I like to have some last-minute, quick-prep dinner ideas on hand, because you know I don't have time to do a lot of prep work, ok?
My Instant Pot is perfect for this. Whether I am making a soup, chili or this Instant Pot Pulled Pork recipe, I know that I can throw dinner together last minute and still have it taste like it spent the whole day cooking away.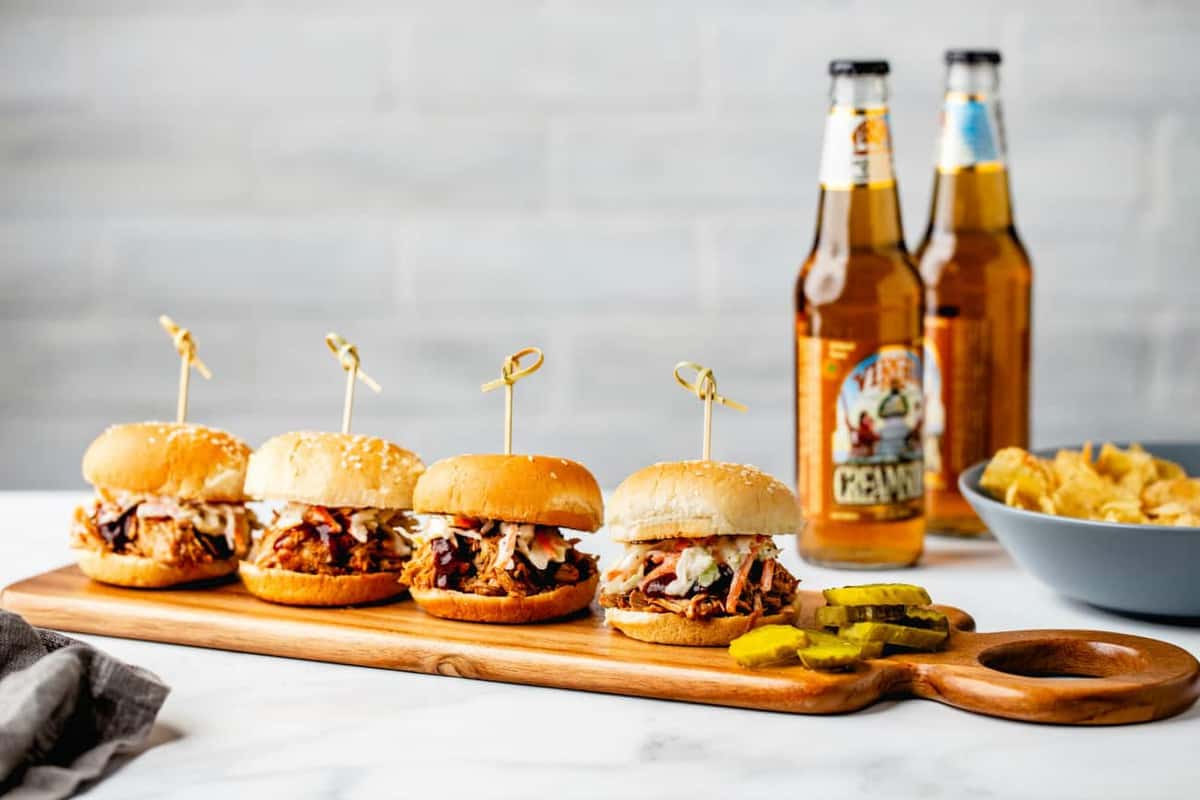 INSTANT POT PULLED PORK RECIPE
Last week I reshared one of my favorite recipes, Easy Crockpot Pulled Pork, and got a number of folks asking: Can I make this in the Instant Pot?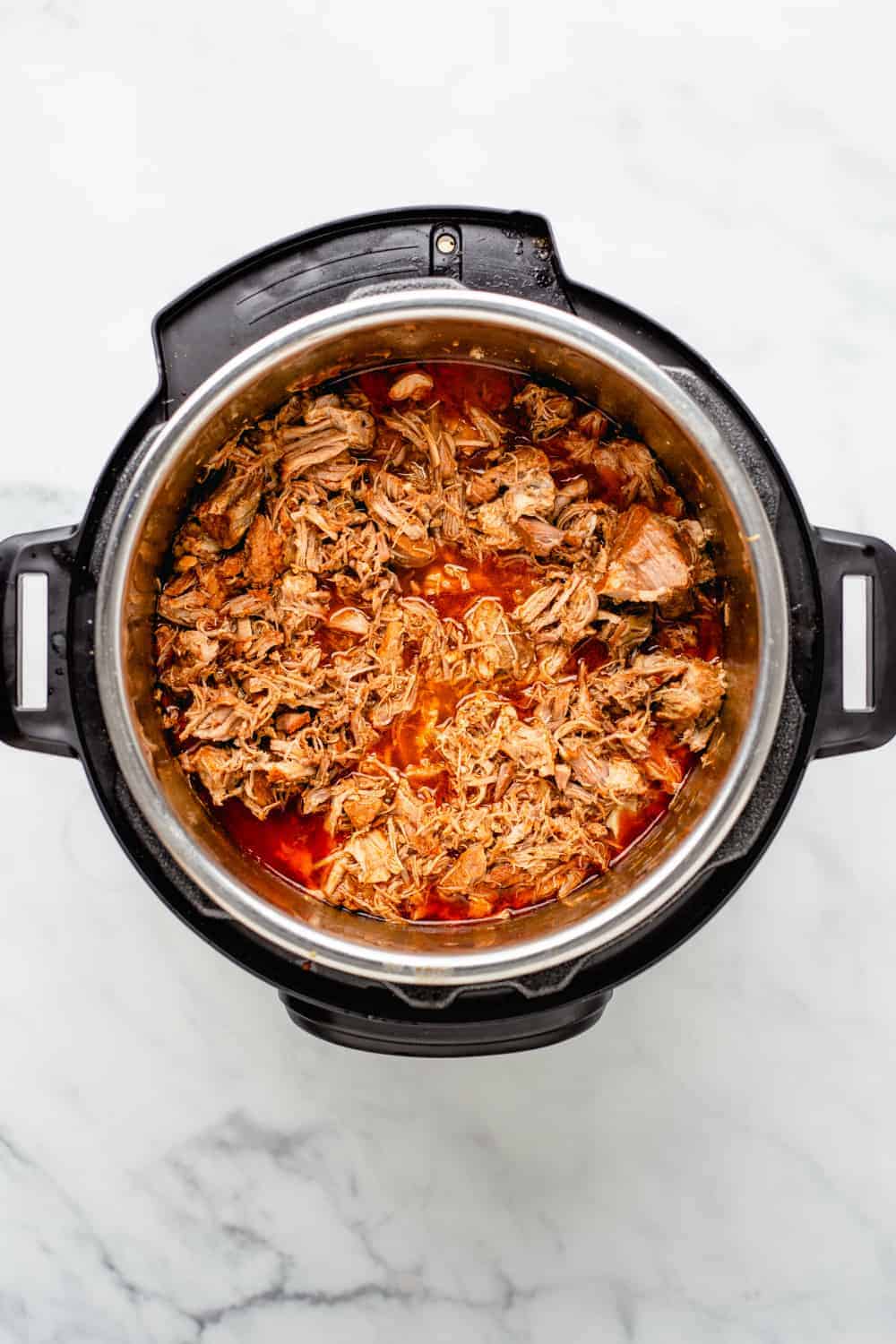 Well, I'm not one to deny the people what they want. Why do you think I have so many cheesecake recipes, including Instant Pot Cheesecake and Instant Pot Oreo Cheesecake?
Ok, so maybe that's because I really love cheesecake. But I still wasn't going to hold out on showing you how to make pulled pork in your Instant Pot! I've been using this easy Instant Pot method for ages, so it seemed like the perfect time to share it with you.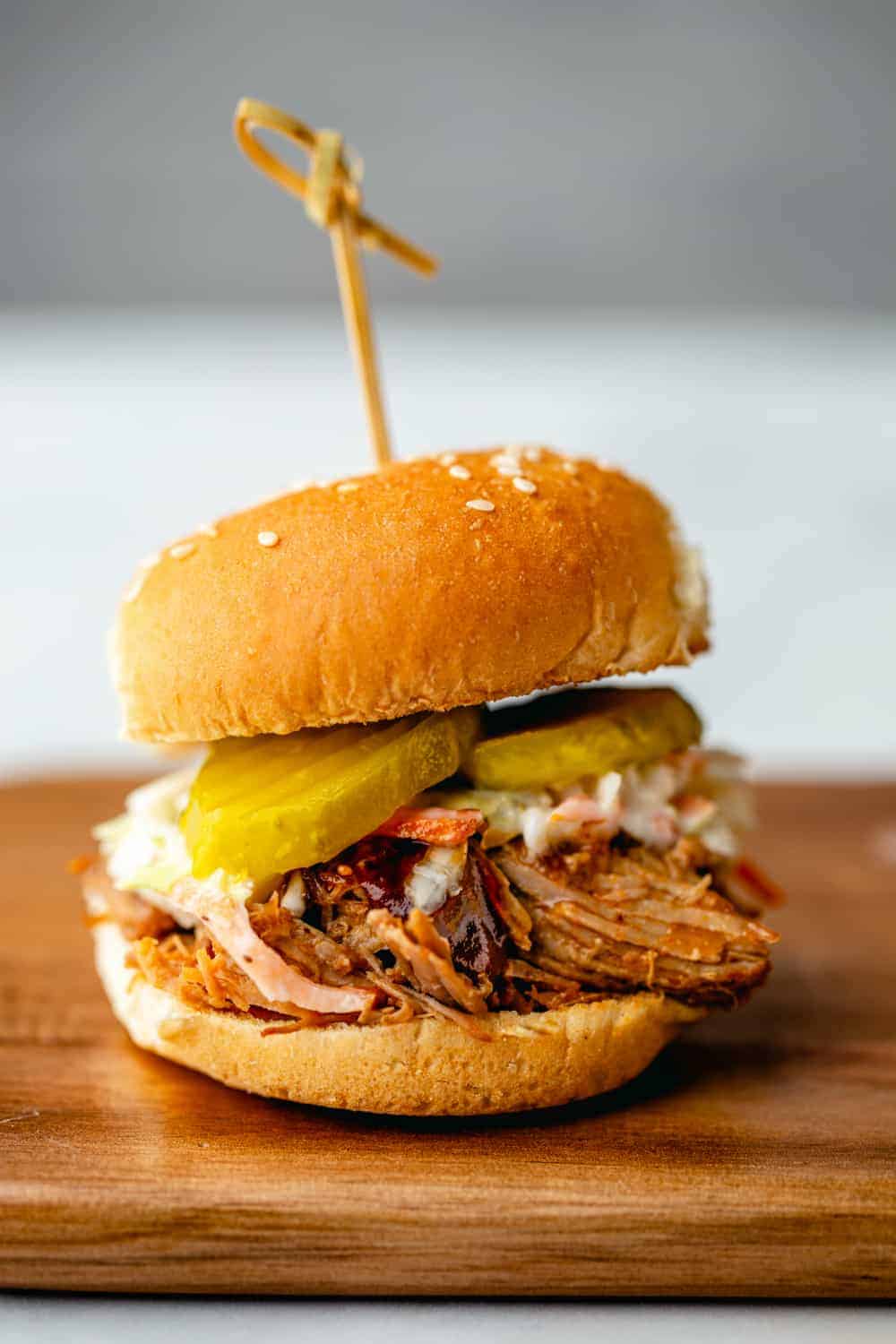 My Instant Pot Pulled Pork recipe has the same delicious brown sugar rub and tangy vinegar sauce as the slow cooker version, but takes a fraction of the time to make.
If you're anything like me, having an Instant Pot Pulled Pork recipe at hand is a life-saver.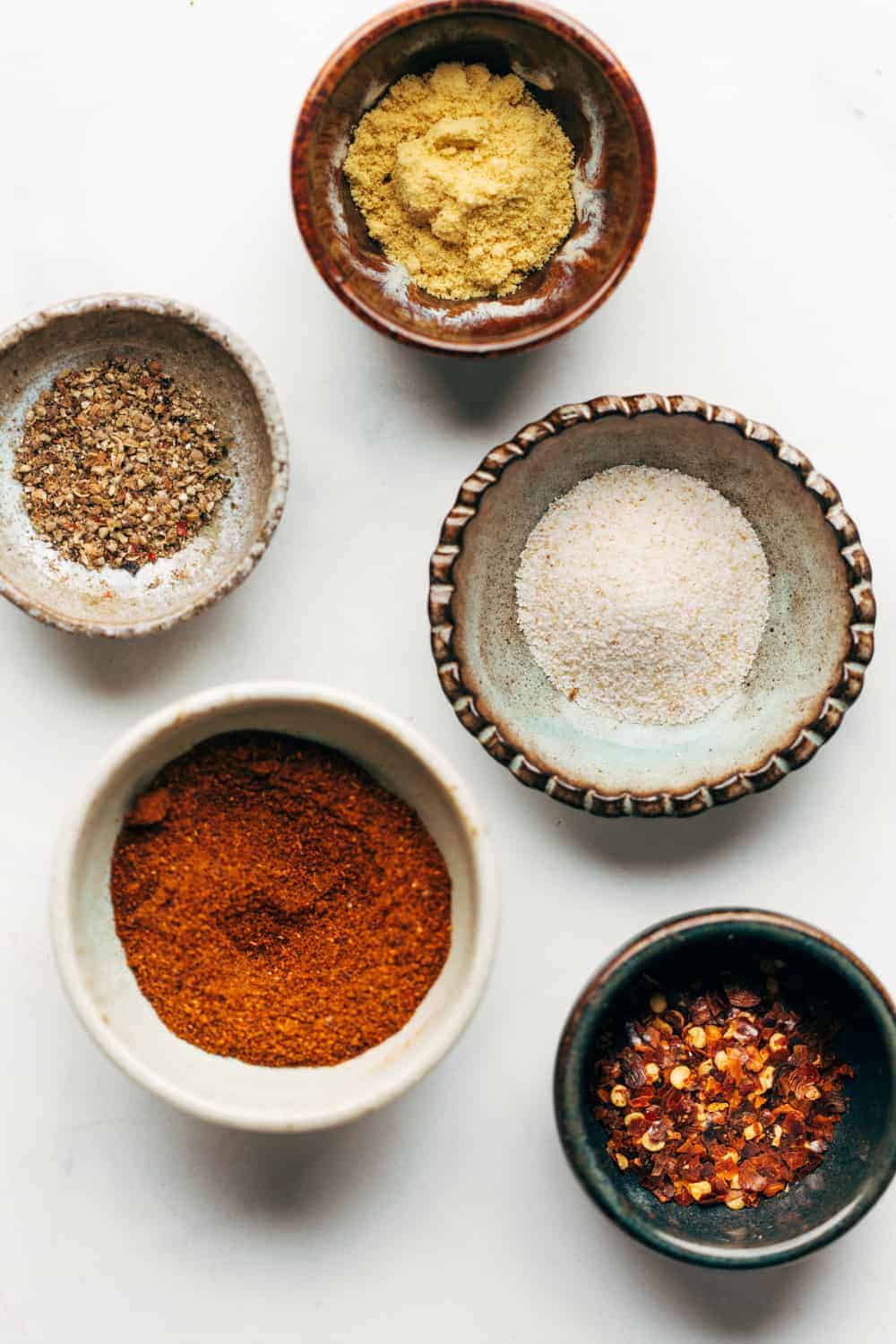 INSTANT POT PULLED PORK COOKING TIME
The best thing about making Instant Pot Pulled Pork is that it cooks in a fraction of the time when compared to the slow cooker version.
My Easy Crockpot Pulled Pork takes 10-12 hours to cook on low. It's really an all-day project, even if it is a very hands-off project.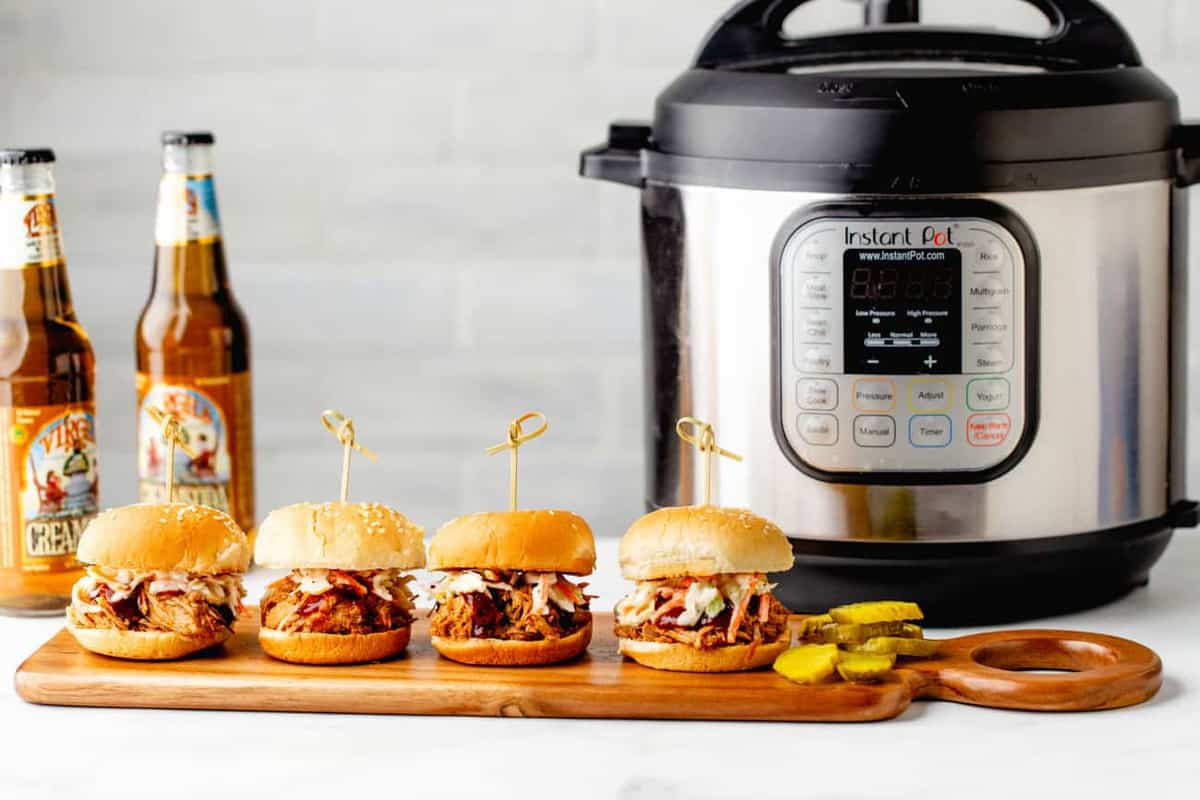 The Instant Pot version, by comparison, only cooks for 70 minutes on high. By the time you get everything in the pot and it comes to pressure, you're looking at around 90 minutes of total cooking time.
90 minutes! That's it! A craving for a pulled pork sandwich can hit in the afternoon and you can be living out your dreams by dinner that night.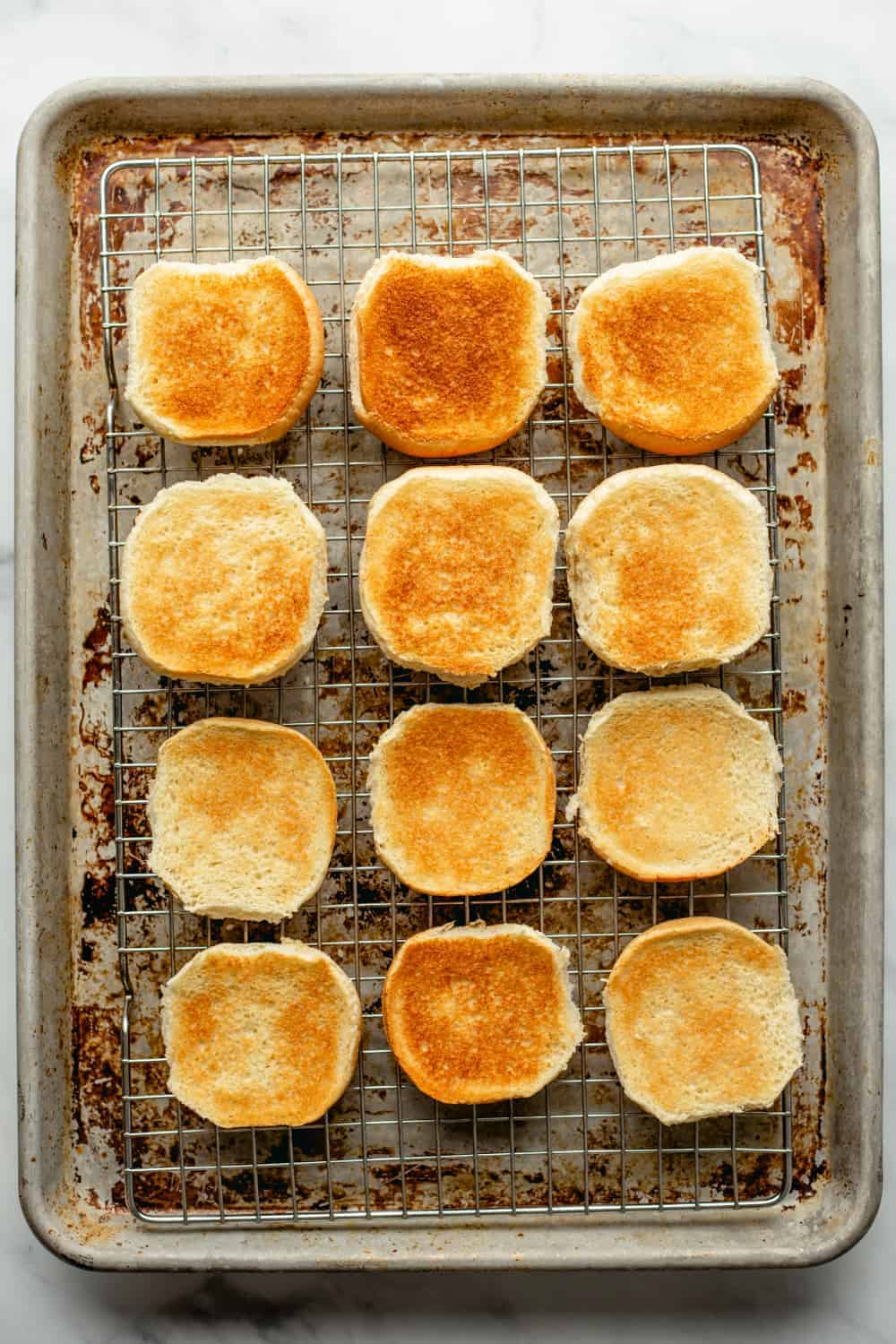 Just like with the slow cooker version, I like to serve Instant Pot Pulled Pork on toasted buns with some slaw and pickles, either good dill pickles or simple vinegar pickles.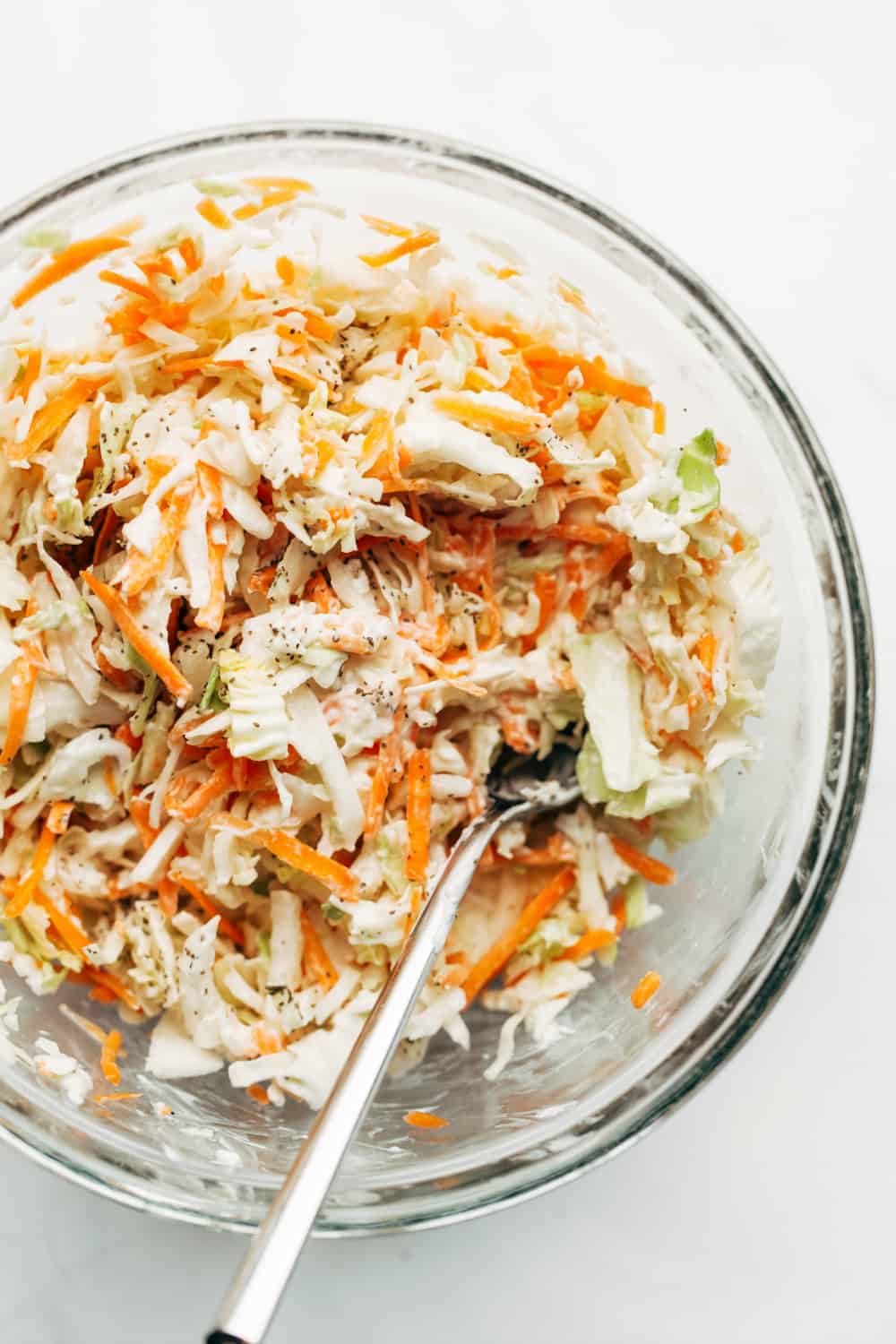 Try serving it on sliced and toasted homemade potato rolls for a slider-size sandwich. Or give homemade hamburger buns a try!
If you love pulled pork, you will love making Instant Pot Pulled Pork. Give this version a try for your next get-together; your friends won't know it didn't spend all day cooking!