Instant Pot Cheesecake couldn't be easier or more delicious. Serve it up with pie filling, fresh fruit, or chocolate ganache for the perfect dessert.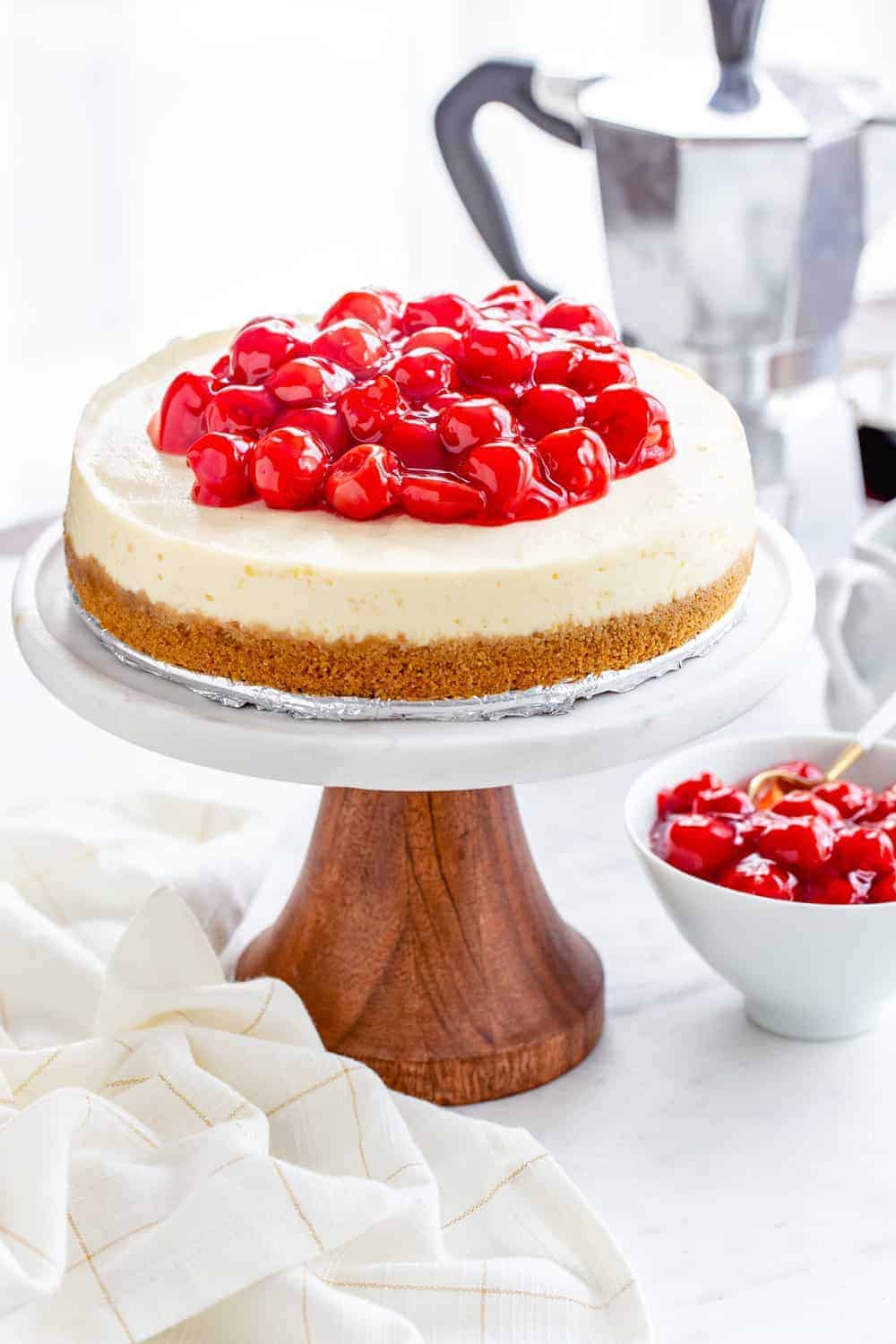 Guys, it's been a little while, but I am back from what felt like months of travel. If you follow me over on Instagram Stories, you know that I was in Detroit for work, then headed to Florida for a couple of weeks for vacation, and then a quick work trip to Utah.
I don't know about you, but travel seriously takes a lot out of me.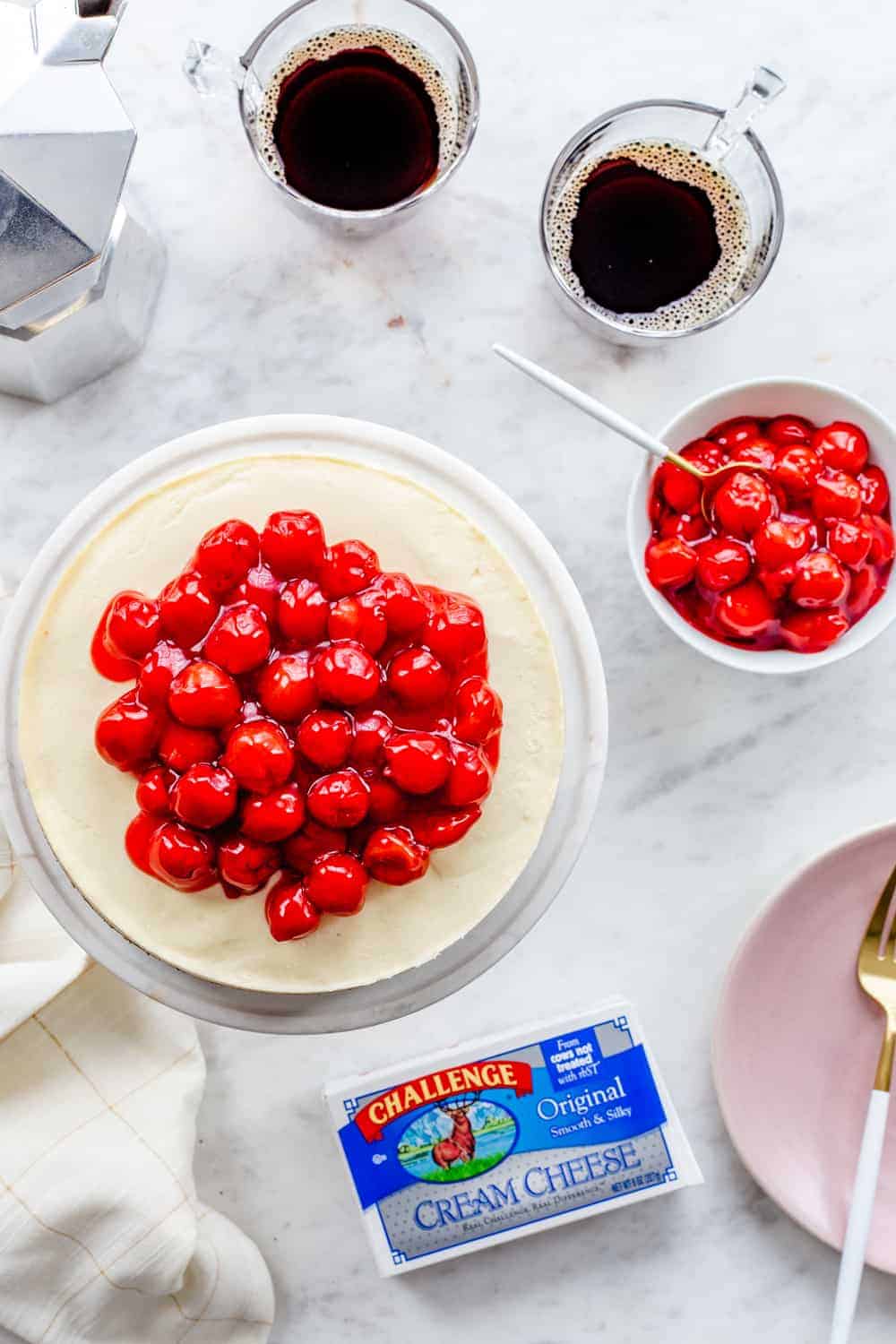 First of all, flying freaks me out – especially when I am by myself and even more so if I'm wedged in between two strangers for hours.
I've always been an aisle girl, but sometimes I procrastinate booking flights, and end up as the center of a passenger sandwich, which is literally my version of a nightmare.
Especially if said passengers try to talk to me for 4 hours straight even if I'm clearly binge watching (with headphones in mind you) season 4 of Roseanne.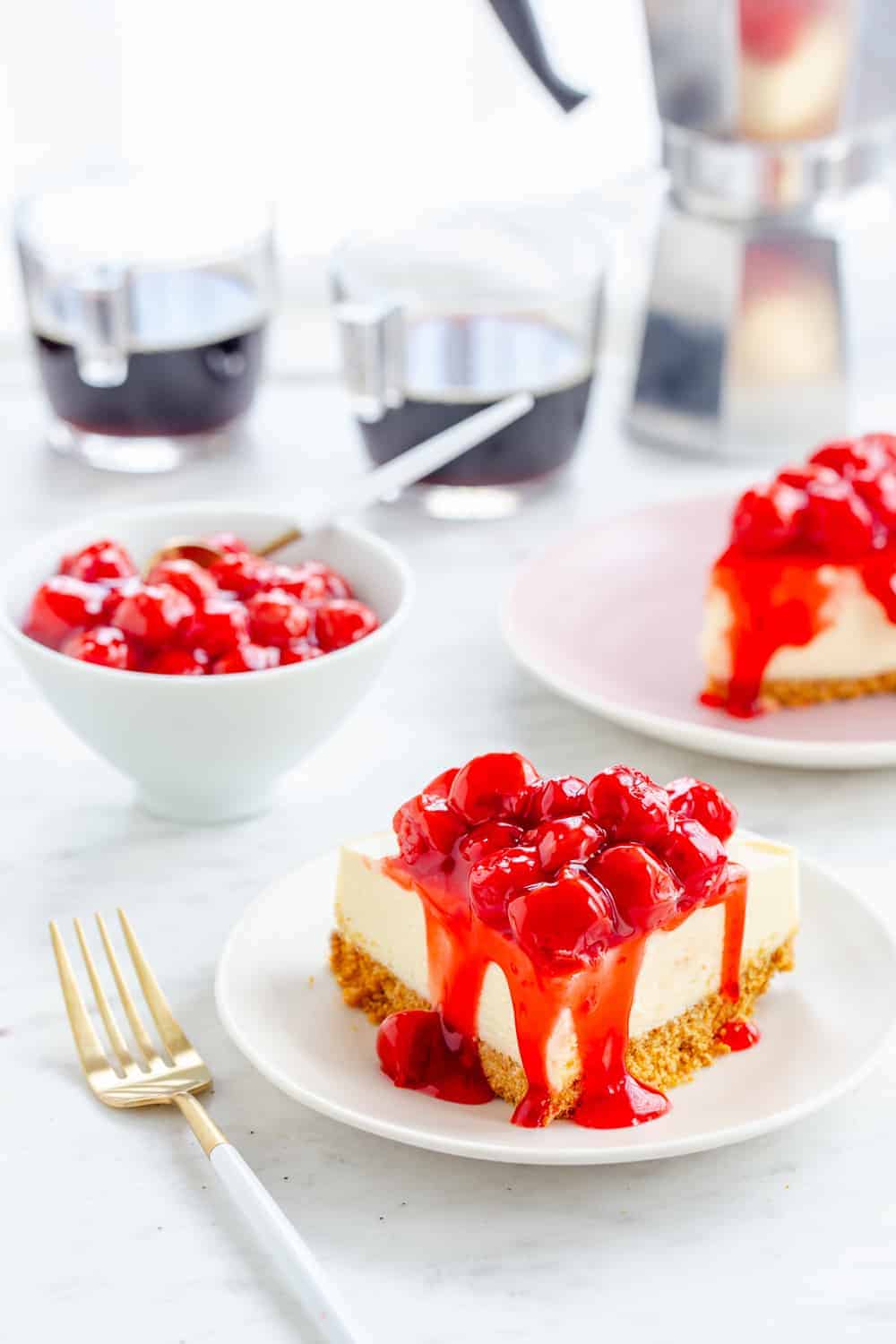 I also never sleep well when I am out of town on work trips.
One day I'm going to wise up and start calling hotels ahead of time to reserve a box fan.
Yep, I'm one of those people that requires noise to sleep. And unfortunately, white noise apps, sound machines, or the TV just won't cut it.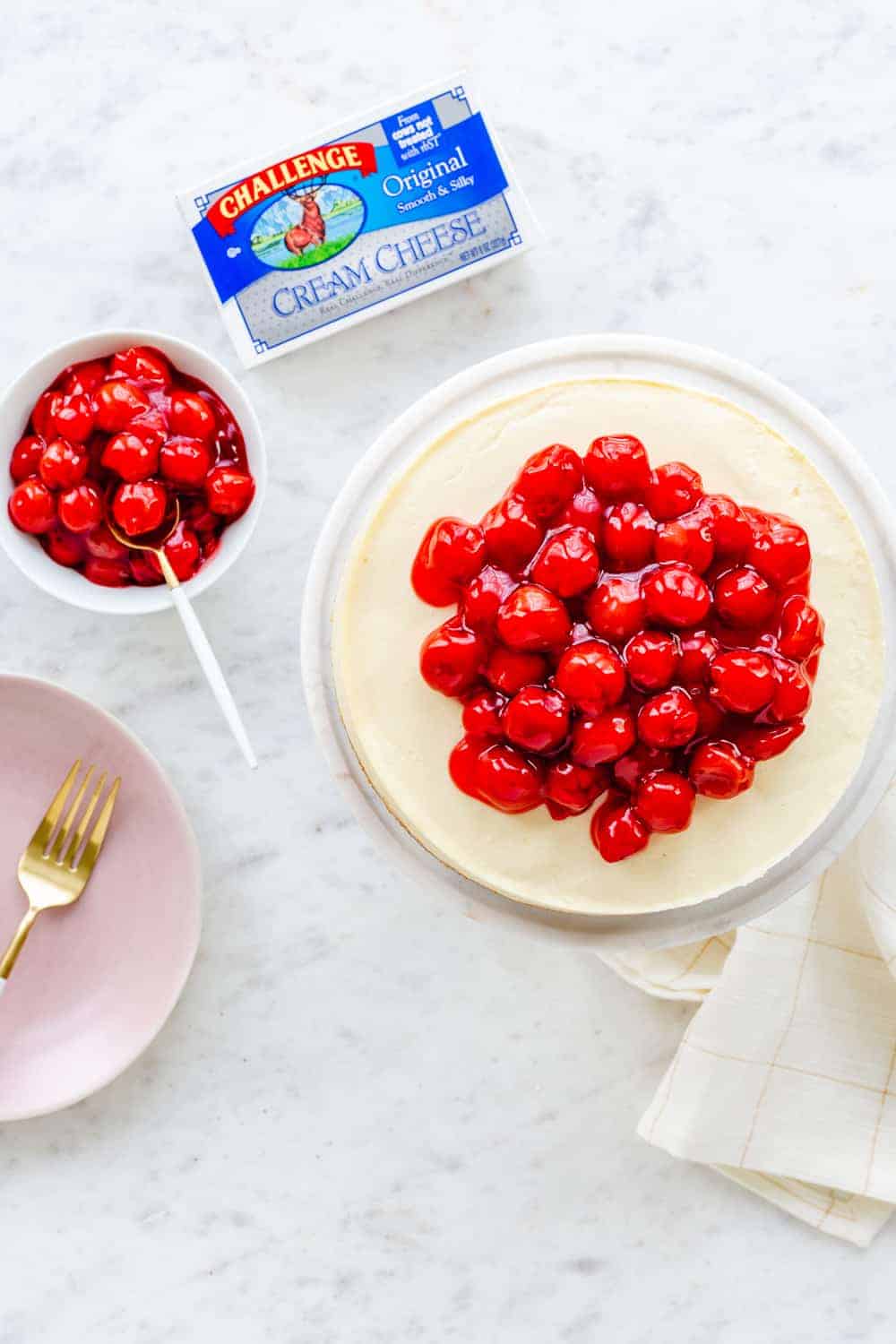 I blame all of this on Eric because he's basically turned our bedroom into a noisy wind tunnel and I just can't sleep in silence.
He's even passed this little sleeping quirk onto Elle who happens to have her very own perfectly positioned in her bedroom.
Now I'm back in Ohio waiting for the weather to get over 65 degrees (seriously, Ohio weather is the worst) and baking up some pretty delicious desserts.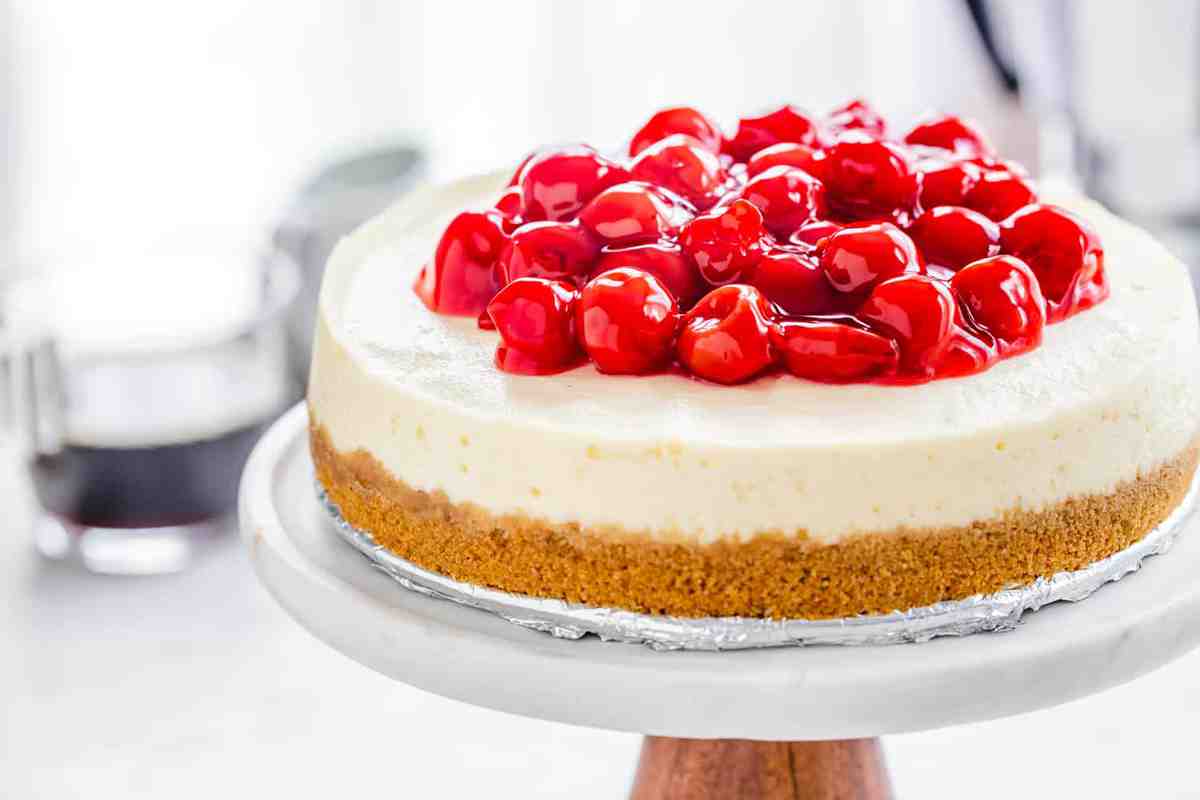 If you've been a reader of My Baking Addiction for a bit, you are probably well aware of my love of cheesecake.
From Rosé Cheesecake and Sweet Potato Cheesecake to Cheesecake Brownies, I simply can't get enough of this smooth, creamy dessert.
Not only do I love eating cheesecake, it just so happens to be one of my favorite desserts to make.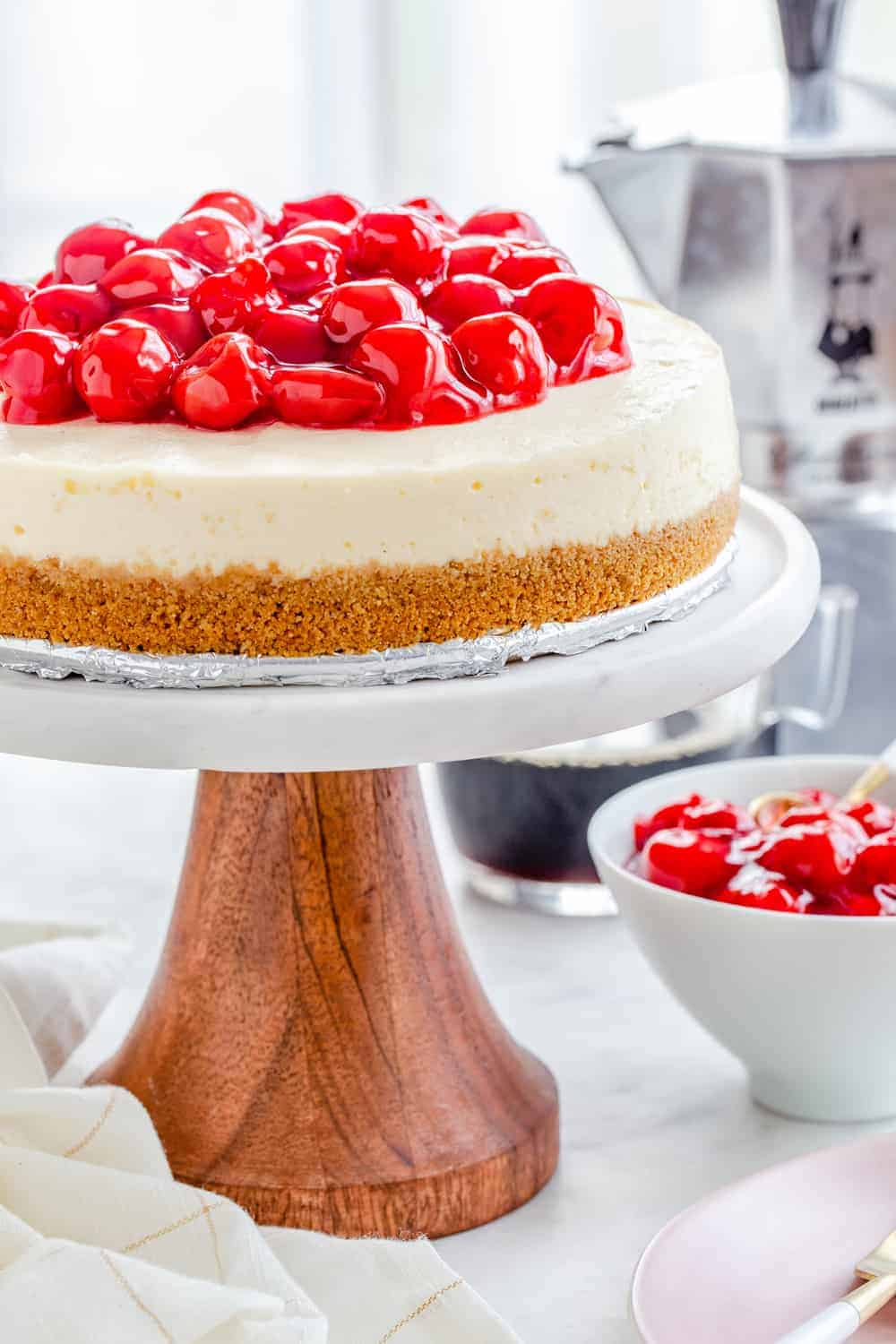 Ever since I posted my Instant Pot Oreo Cheesecake, making cheesecake in my electric pressure cooker has been one of my favorite methods for perfect cheesecakes.
That method coupled with Challenge Dairy cream cheese is my recipe for cheesecake perfection!
I've been partnering with Challenge Dairy for years because I am such a huge fan of their products – everything from their butter to their cream cheese spreads are simply incredible.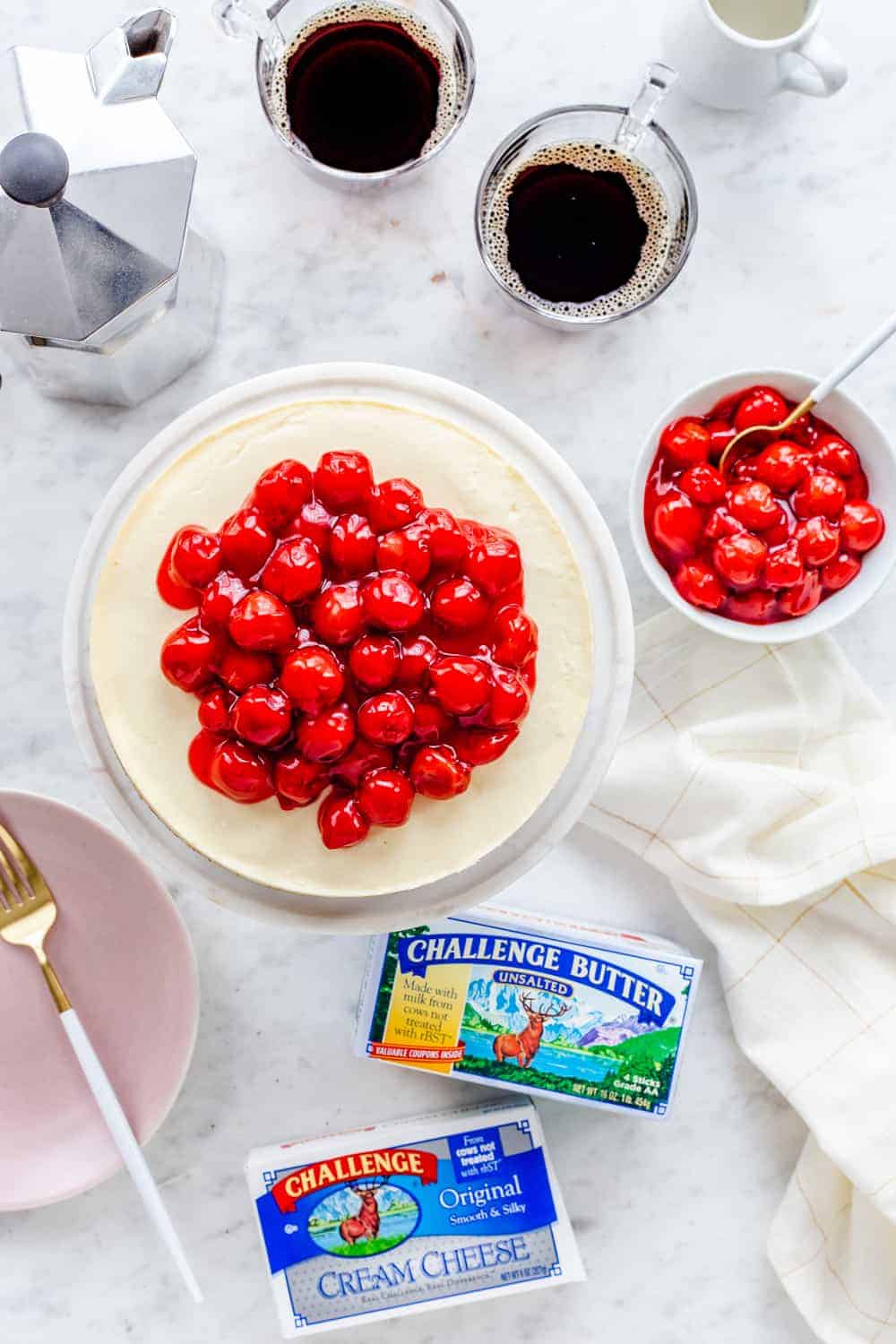 Did you know that they are the only dairy product company that controls the whole process from milking the cows, to transporting milk, to packaging the product? Pretty awesome, right?
If you have an Instant Pot, you simply have to add Instant Pot Cheesecake to you must-make list. I promise, the ease of prep and the lovely texture will seriously wow you!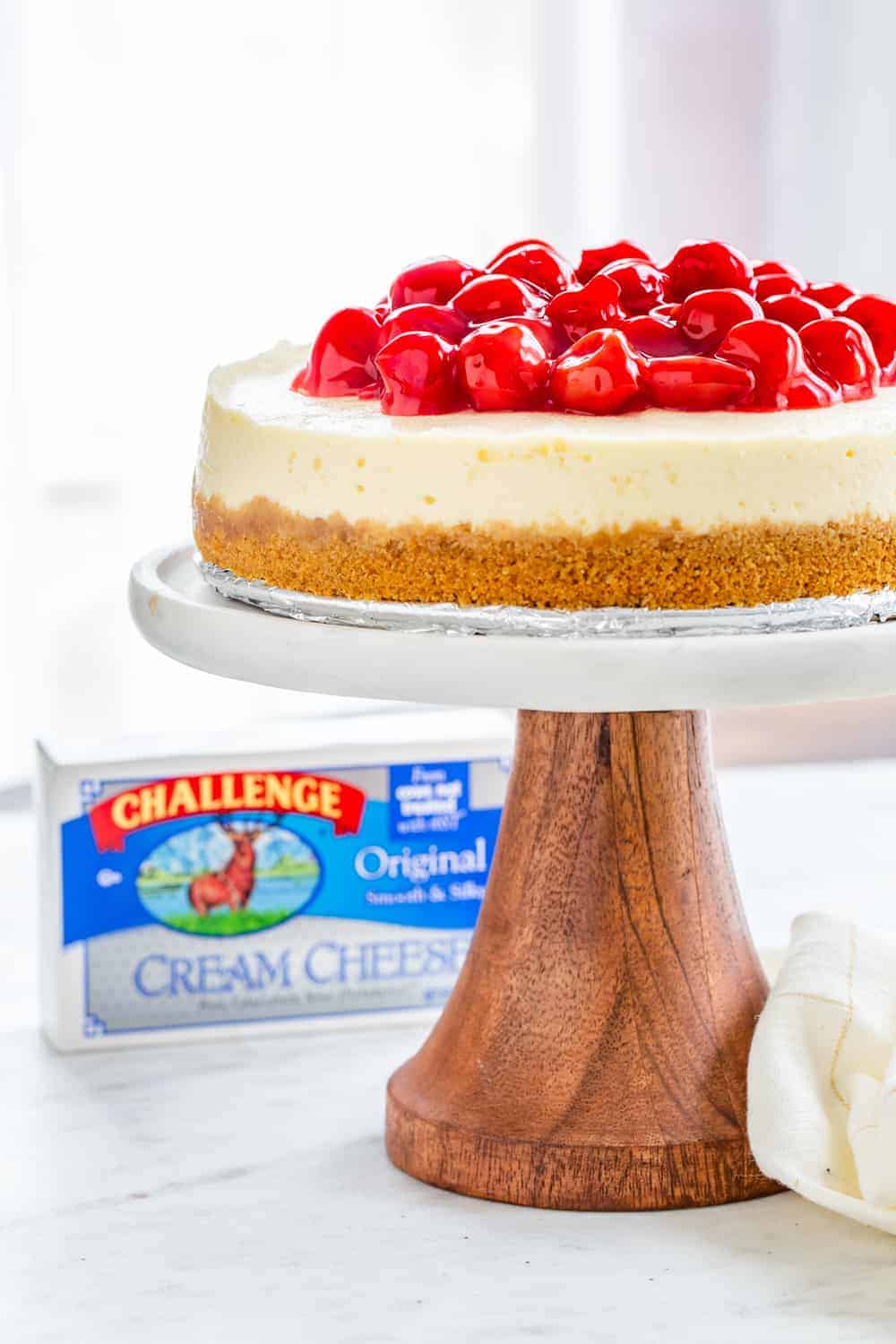 Just take my advice and be sure to pick up an extra sealing ring to use for sweets, or your gorgeous Instant Pot Cheesecake might end up smelling like pulled pork. Which is never a good thing.
Turns out the Instant Pot sealing ring holds odors like a magnet. An unfortunate fact I might have realized, had I actually read the instruction booklet.
Lesson learned though, I know own several color coded sealing rings, so pulled pork Instant Pot cheesecake is a thing of the past.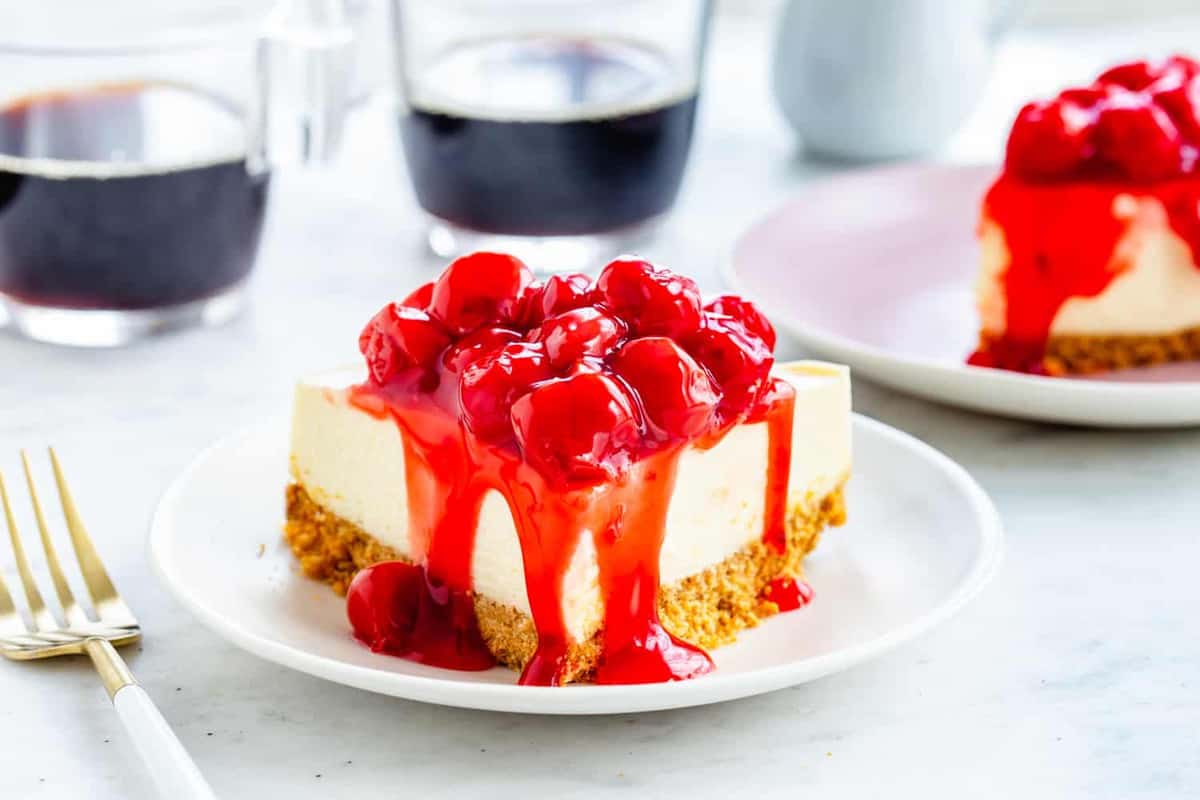 Instant Pot Cheesecake Pan
Aside from an extra sealing ring, you'll also need a 7-inch springform pan, which you can find on Amazon for a reasonable price.
A 7-inch pan happens to be the perfect size for a small cheesecake for two – with a couple slices for leftovers, of course!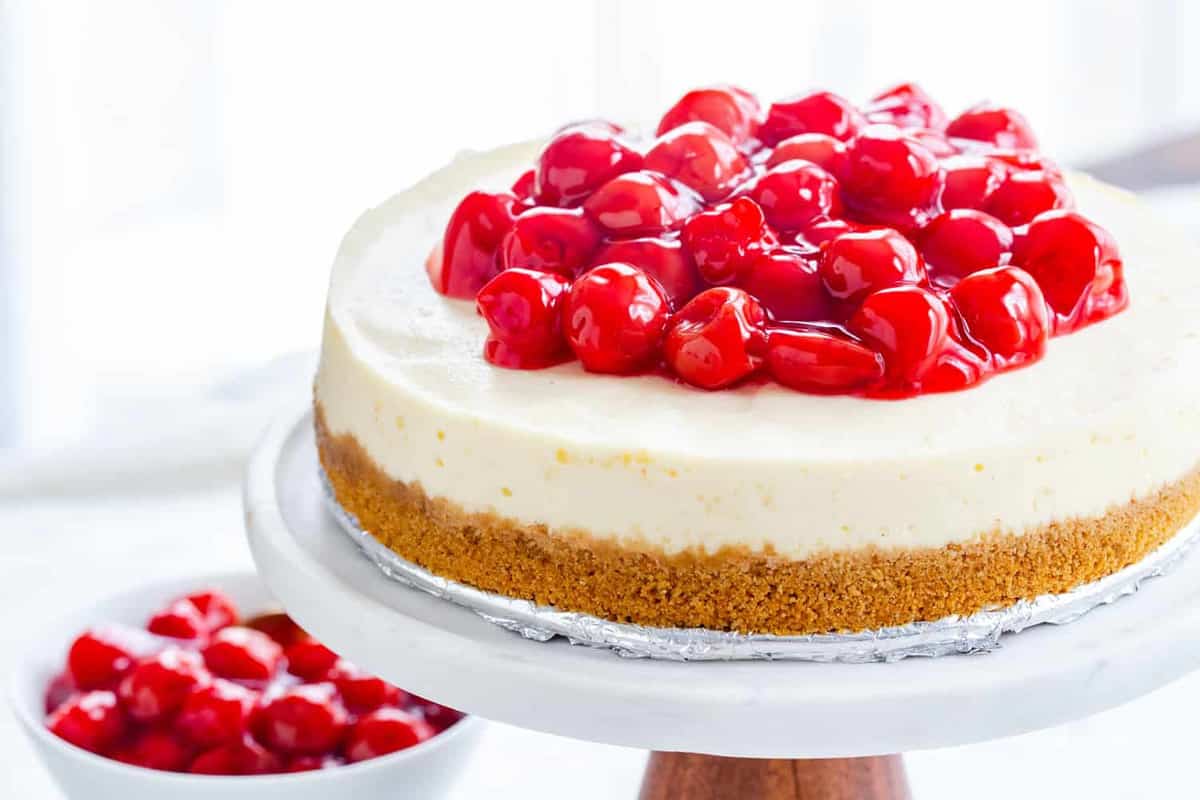 How To Make Cheesecake in an Instant Pot
Making an Instant Pot Cheesecake is just like making a regular cheesecake until you get to the cooking part. And to be honest, I think Instant Pot Cheesecake is actually easier because you don't have to mess with a water bath because the Instant Pot creates a water bath for you.
You'll also need a to create a "foil sling" by folding along piece of foil in half lengthwise two times. This "sling" is a trick I learned from my friend, Barbara, and it will allow you place and remove the springform pan with ease.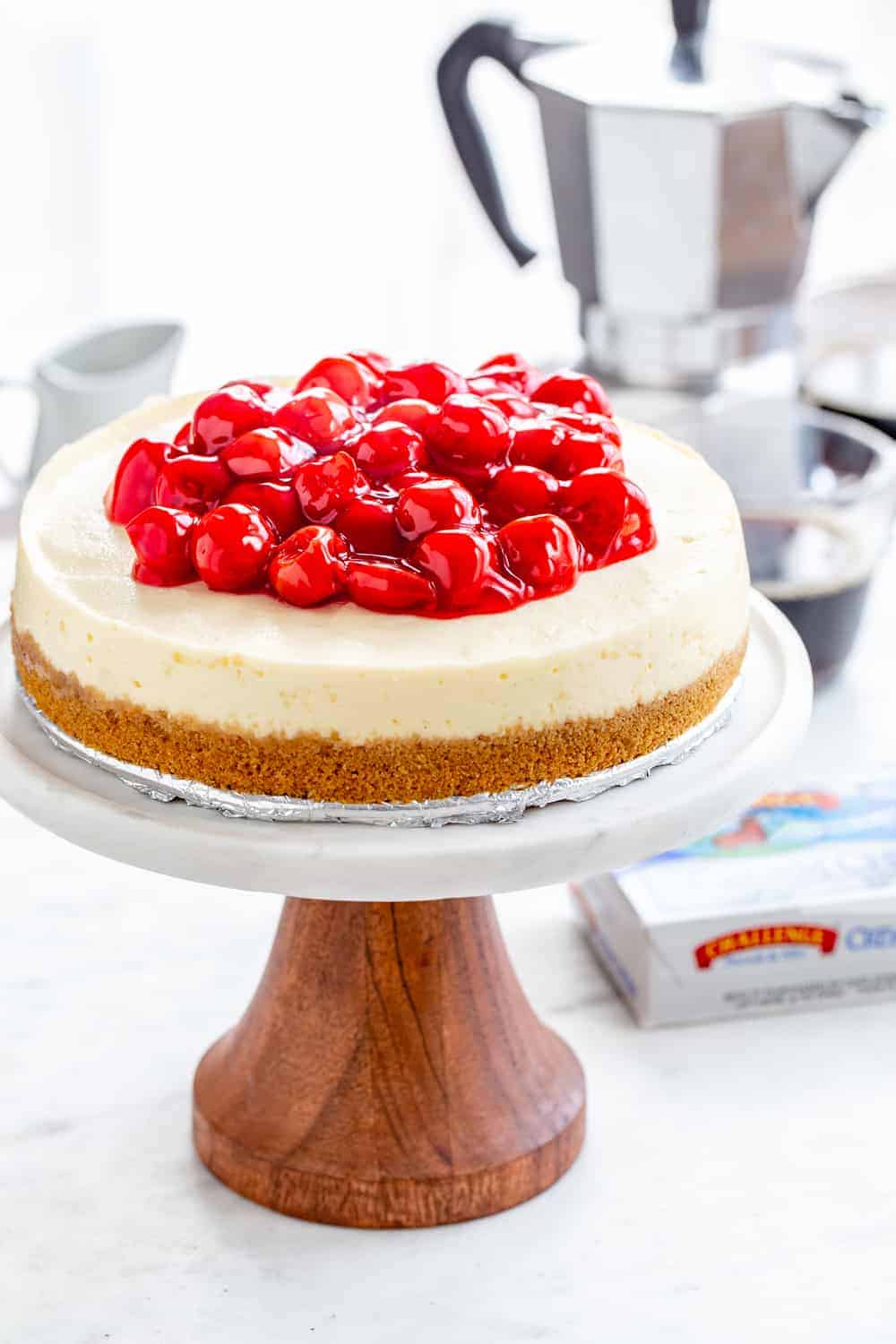 This Instant Pot Cheesecake cooks for 35 minutes on the manual setting and will require a 10-minute natural pressure release, followed by a quick release to remove any additional pressure.
Once you remove your cheesecake from the Instant Pot, you'll cool it to room temp for a bit and then refrigerate it for at least 8 hours.
Whether you're test driving desserts in your Instant Pot for the first time, or whipping up a sweet treat for the weekend, I hope you enjoy this Instant Pot Cheesecake as much we do!
For more delicious cheesecake inspired recipes, be sure to check out this Strawberry Cheesecake Fluff, No-Bake Pineapple Cheesecakes and these Mini Nutella Cheesecakes.