Rosé Cheesecake is smooth, creamy, and full of delicious flavors. A sugar cookie crust and rosé soaked berries make it totally irresistible.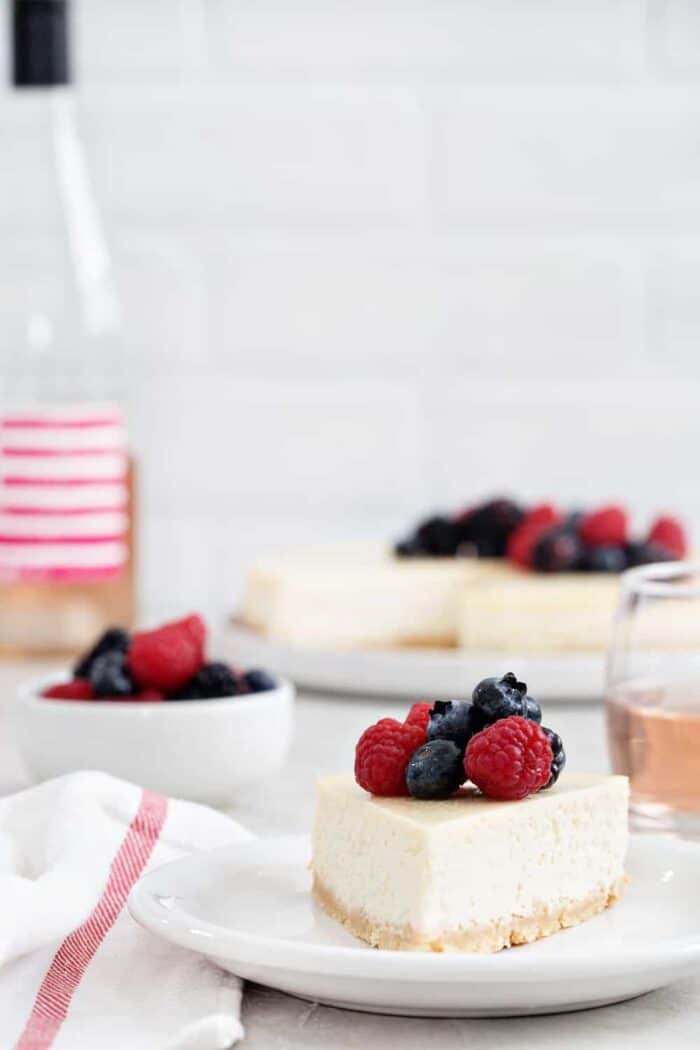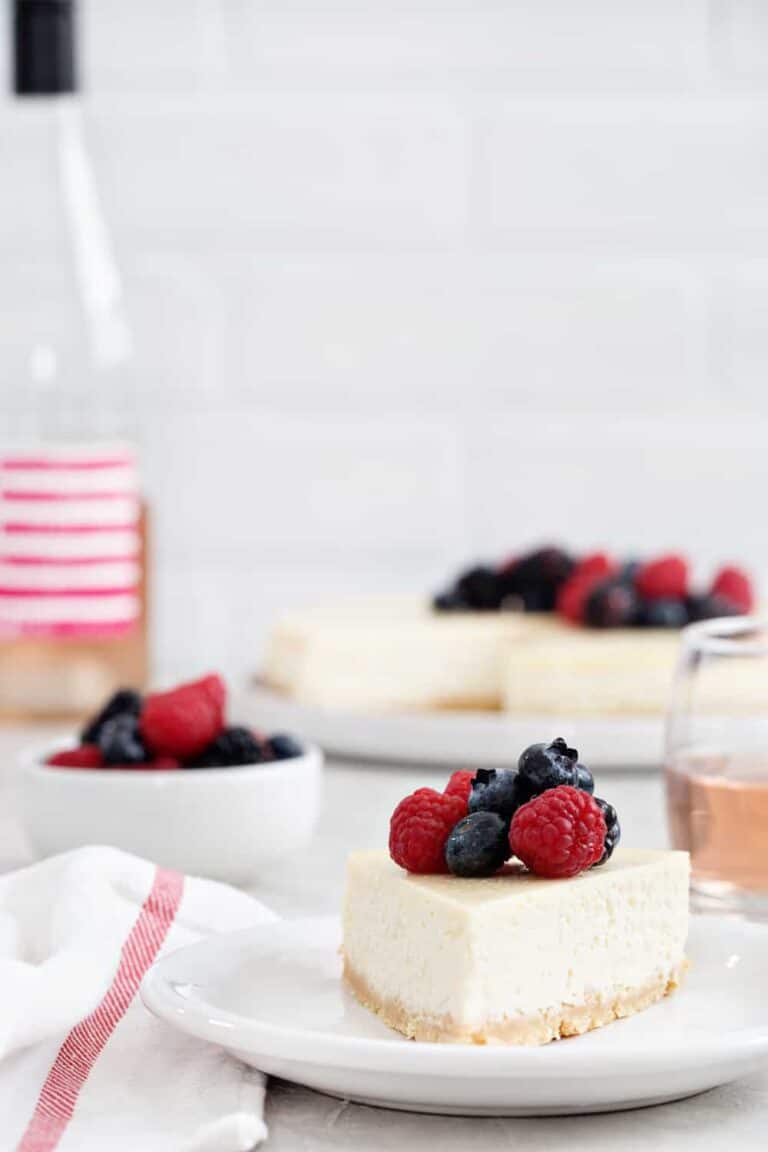 Well friends it's officially the halfway point in January, so I thought I'd check in to see how your resolutions are going.
Mine? Not great.
Although I don't necessarily make resolutions, I like to think of it more as goal setting.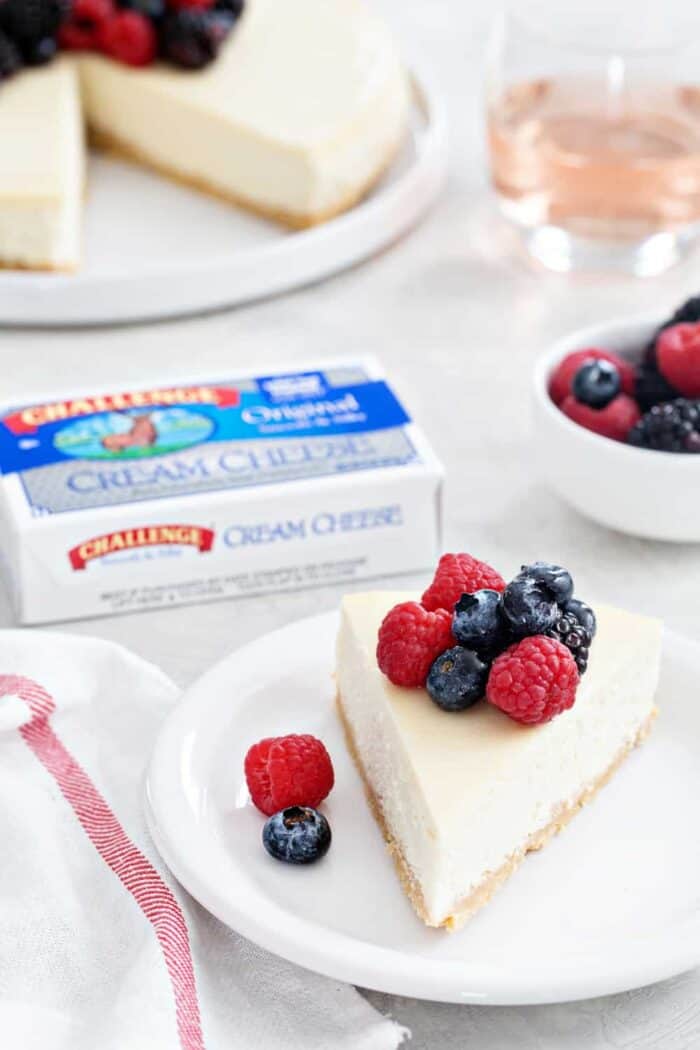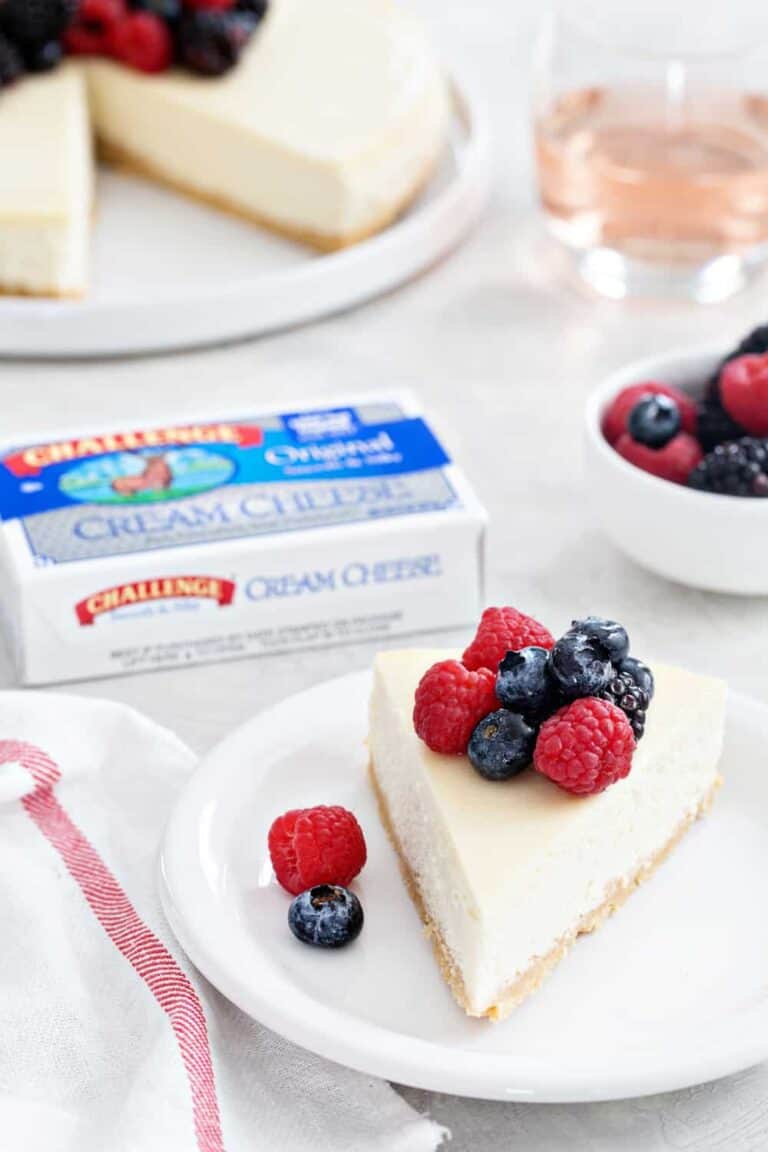 Ya know. Go to the gym more, work less, drink more water, and clean my pantry more often so I don't find potatoes with 5-inch sprouts growing out of them.
So far, I've gone to the gym twice and cleaned my pantry once. Which is my opinion is a total win. Because not to toot my horn or anything, but my pantry is still looking mighty pristine.
Want to know what else is a total win? Rosé Cheesecake. Complete with a sugar cookie crust and rosé soaked berries.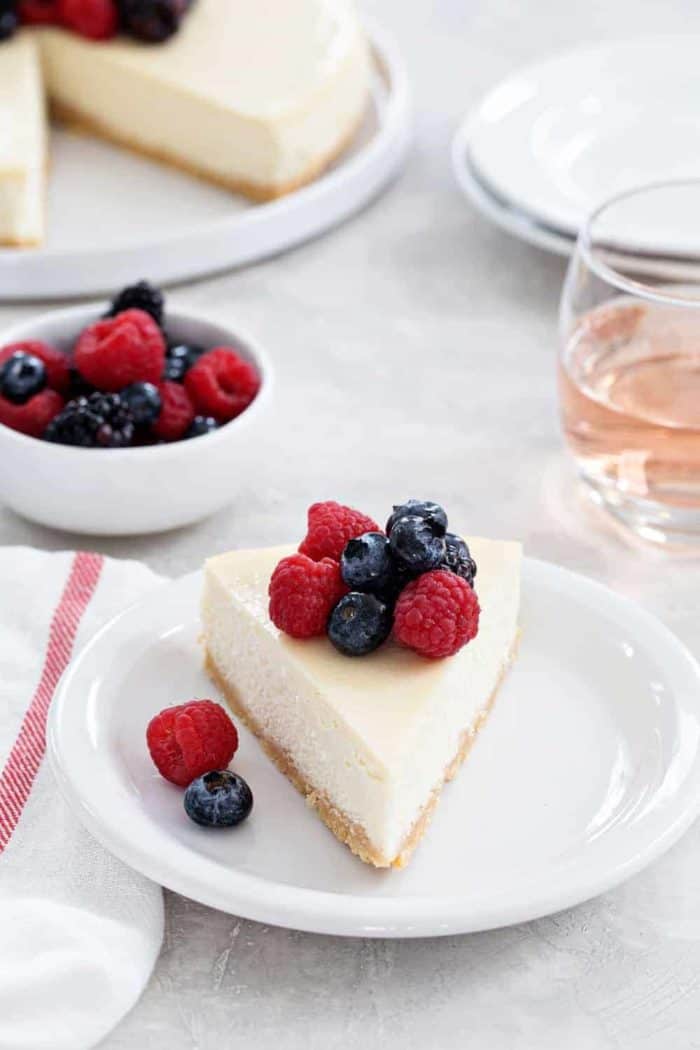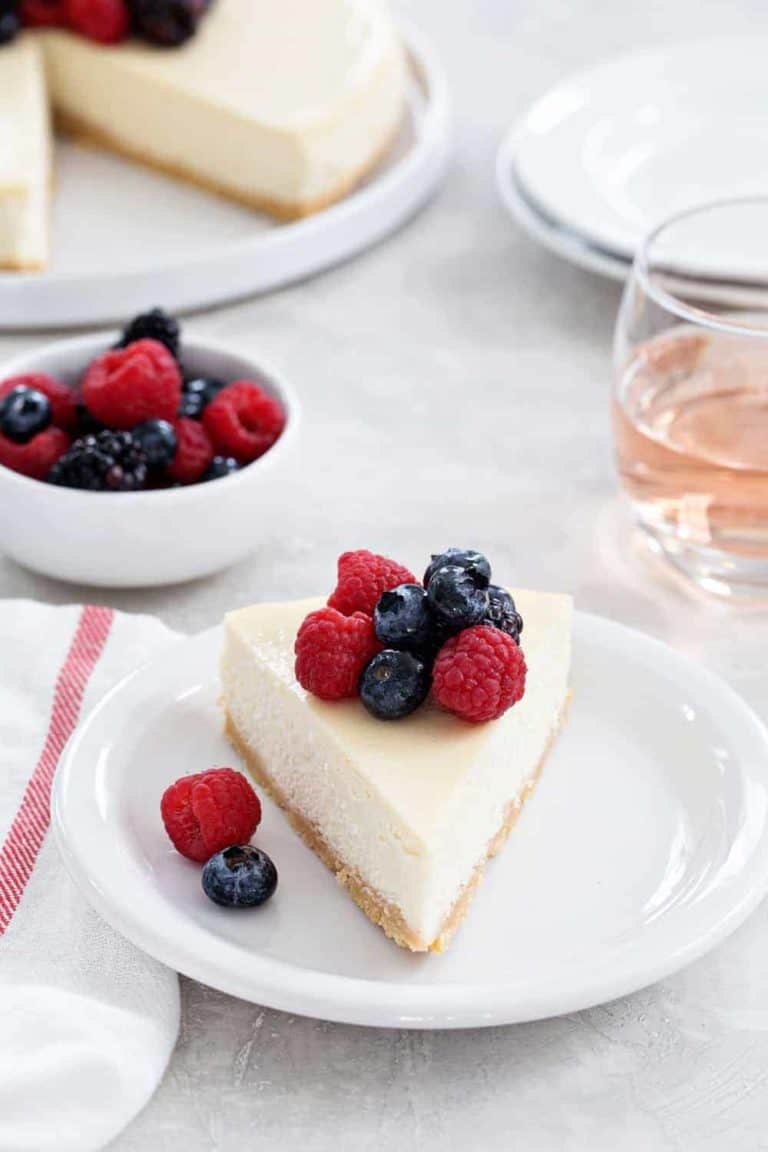 If you love rosé, this is the cheesecake for you.
I happen to think it's pretty perfect for just about any occasion.
Think Valentine's Day, Mother's Day, or just a random Monday when you feel like noshing down on a cheesecake that has wine in it. I mean, how could that possibly ever be a bad thing?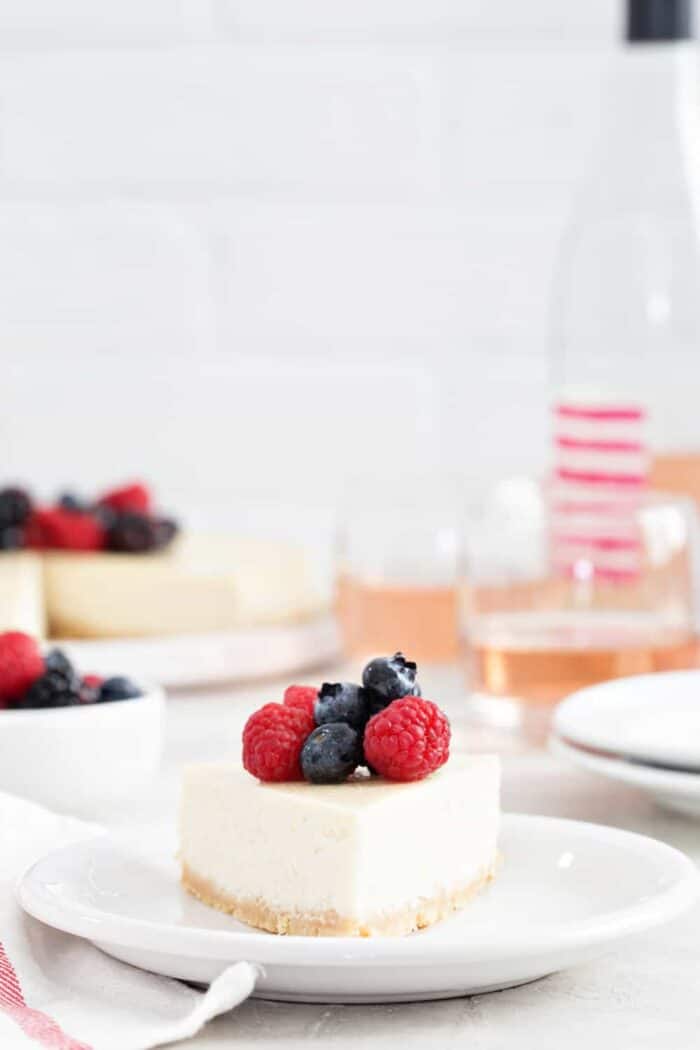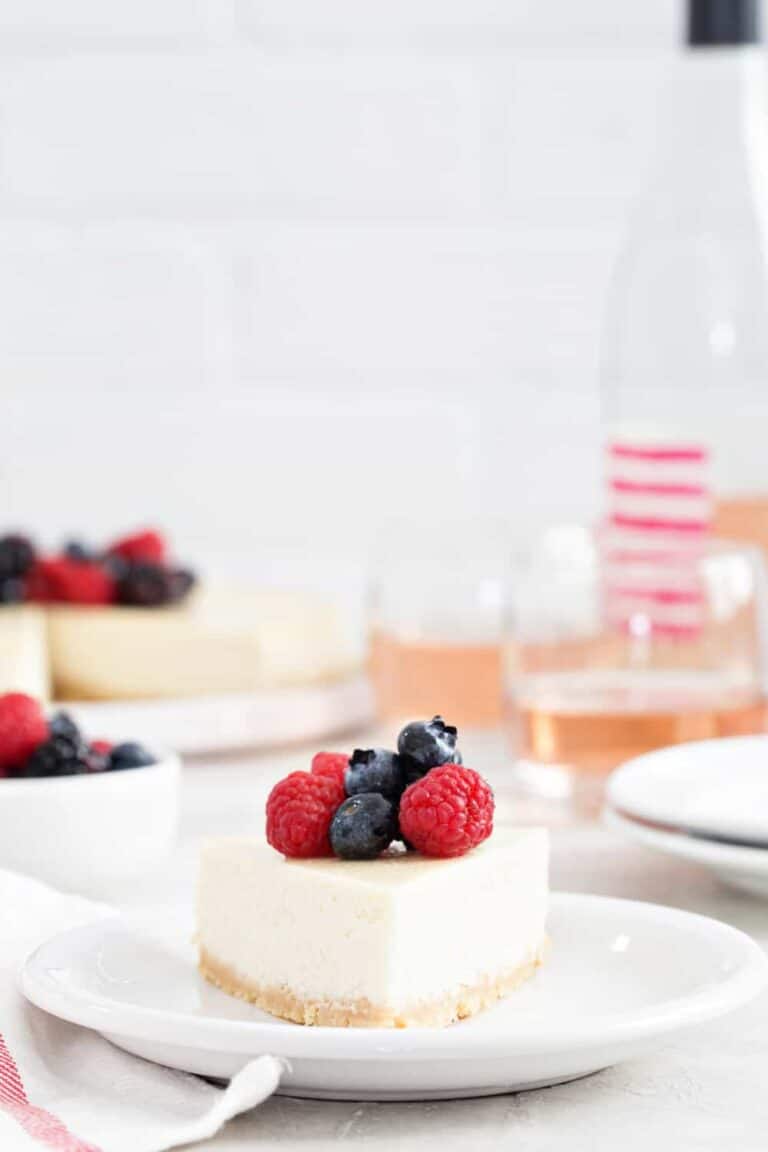 This Rosé Cheesecake starts with a sugar cookie crust. Any crisp sugar cookie will do, but I have noted my fave brand in the recipe notes.
Then I reduced a glass of rosé, chilled it (in the snow because hello, outdoor refrigeration) and mixed it into my favorite cheesecake filling.
If you follow My Baking Addiction regularly, you know that I had to use my favorite butter and cream cheese from Challenge Dairy in this cheesecake.
I've been partnering with Challenge Dairy for years because I am such a fan of their products – everything from their butter to their cream cheese spreads are just top notch.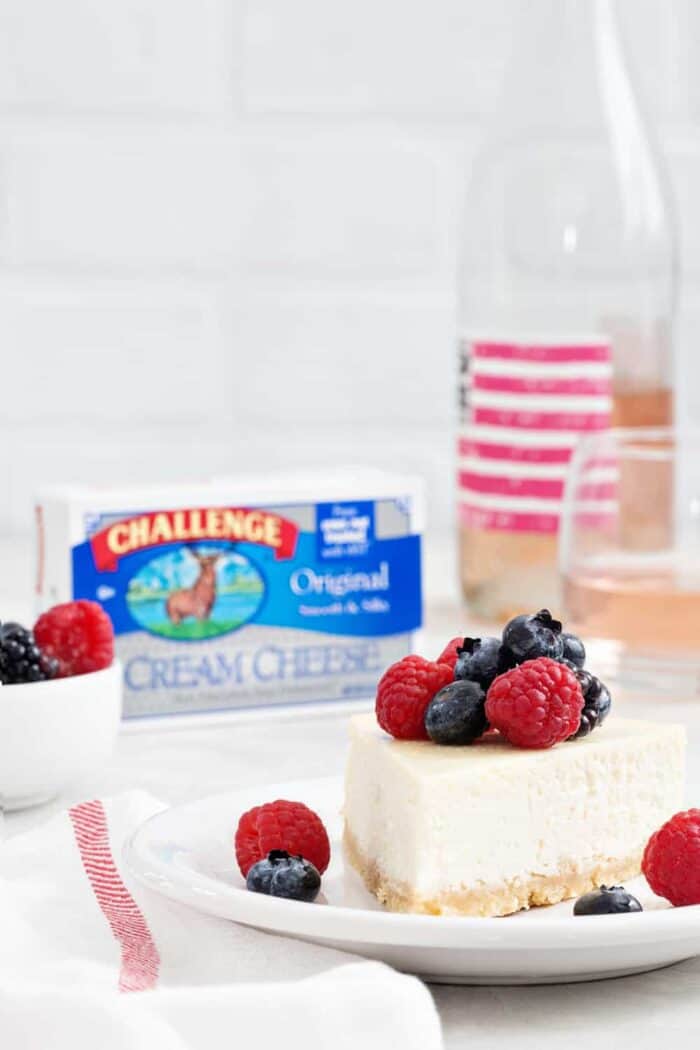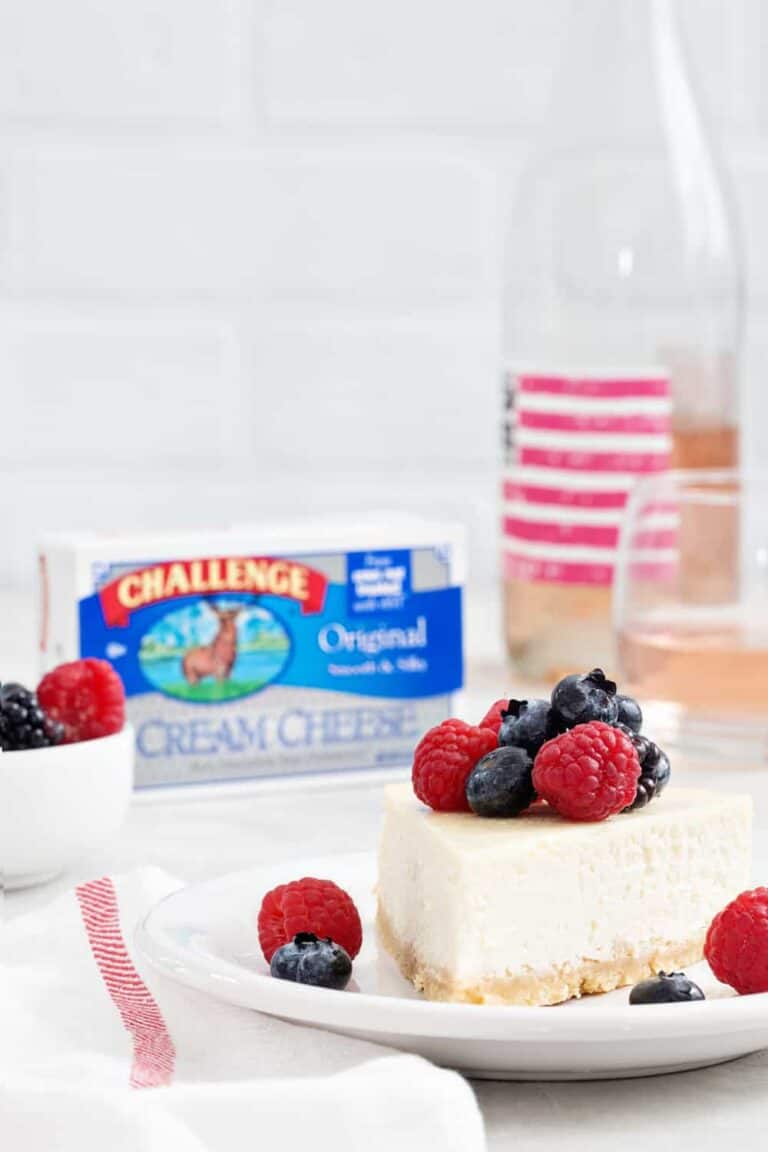 They're the only dairy product company that controls the whole process from milking the cows, to transporting milk, to making the butter, to packaging. And that's something I can always get behind.
The rosé imparted a very subtle flavor to this rich and creamy cheesecake, but I loved the fact that it wasn't overpowering because I knew I wanted to top this Rosé Cheesecake with rosé soaked berries. Which by the way are incredibly delicious!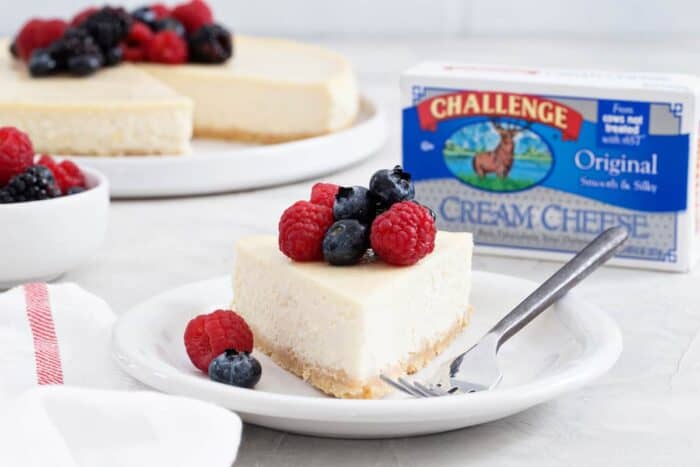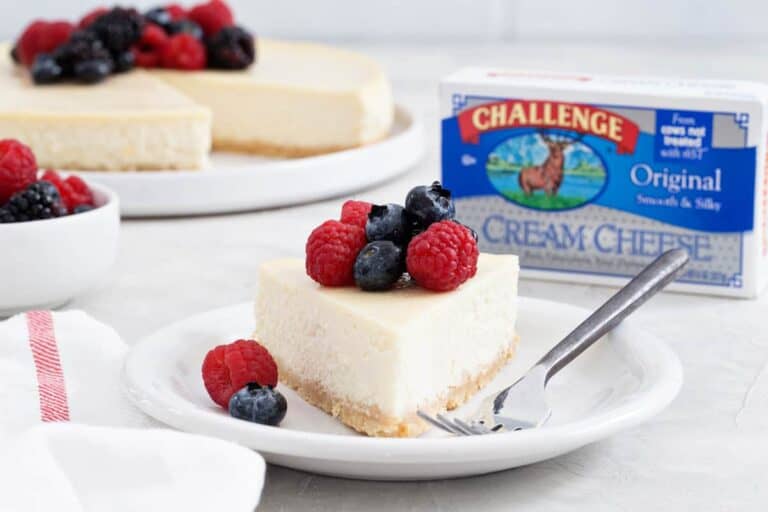 Whether you're making this Rosé Cheesecake for a special occasion, or just because, I hope you love it as much as I did!
If you're looking for cheesecake recipes, look no further because this girl has you covered! Check out this Sweet Potato Cheesecake,this Samoa Cheesecake and these Cheesecake Brownies!