I almost don't want to even write it. As if that will finally make it true. Fall is on its way (sigh), and sadly, the garden is coming to an end. My most beloved corner contains a handful of herbs, and the thought of having to soon buy them at the grocery store makes me want to cry. I'm a firm believer that fresh herbs can elevate anything and everything. They can rejuvenate a boring recipe with just a few chops. Since I'm dreading not having them fresh, I decided the best thing to do is preserve them.
Here are a few delightfully easy ways to preserve some of the fresh tastes and smells of summer:
Olive Oil Herb Ice Cubes
This is a super simple way to preserve your herbs. Just fill ice cube trays with the chopped herbs and olive oil. Once the cubes are completely frozen you can pop them into plastic bags for easy access to the herbs all winter long!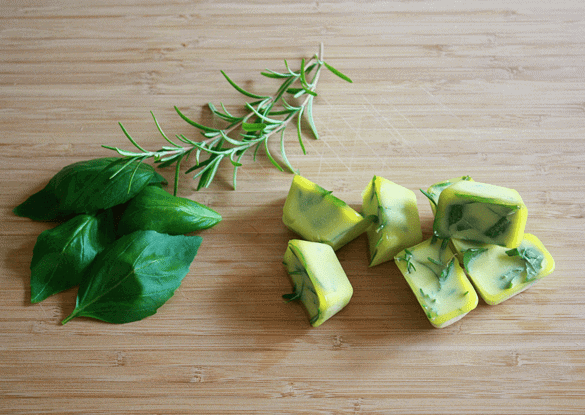 Homemade Rosemary Lemon Bug Repellent
This is an easy way to make chemical free bug spray. It smells great and you don't have to worry about inhaling harsh chemicals or having them on your skin. Mosquitoes hate rosemary oil, who knew?! Seriously, I really wish I'd known this sooner! Walking around with sprigs of rosemary around your neck is acceptable, right?
If that's not really your style, all you have to do is chop up some rosemary and lemons and steep them in boiling water until the water is cool, strain and you have all natural bug repellent!
The measurements are:
4 cups of boiling water
1 sliced lemon
3 tablespoons chopped fresh rosemary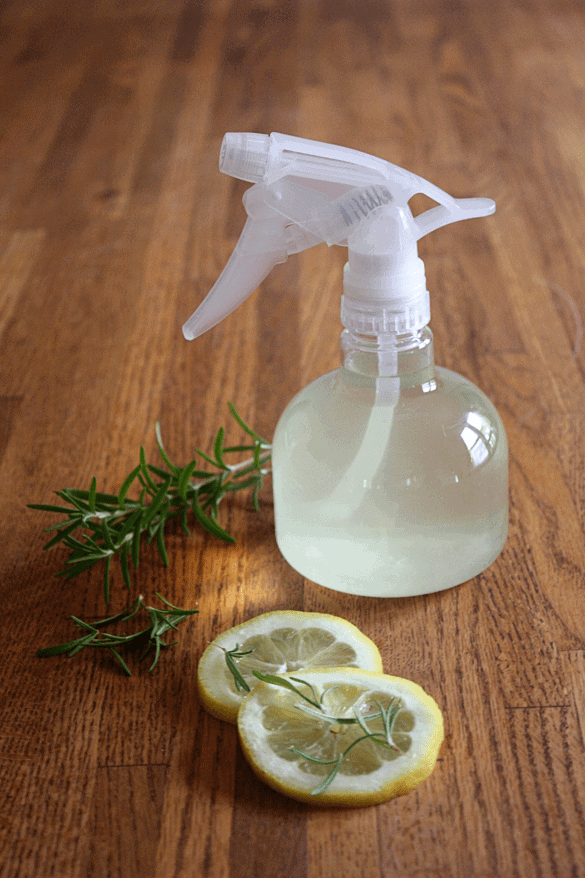 Herb Infused Olive Oil
Flavored olive oil is a tasty way to preserve the flavor of your herbs and makes an awesome hostess gift too. I made one with rosemary and roasted garlic and one with Serrano peppers and basil. You can use them as a simple dip for fresh Italian bread, or to add extra flavor when cooking.
*Keep in mind that infused oils should be refrigerated to inhibit the growth of bacteria and used within' a short period of time. If infusing with garlic (and not using immediately) you need to roast the garlic first. Raw garlic in olive can promote the growth of botulism, a serious form of food poisoning, and careful precautions should be taken in order to make sure your oil is safe.
*How to make roasted garlic oil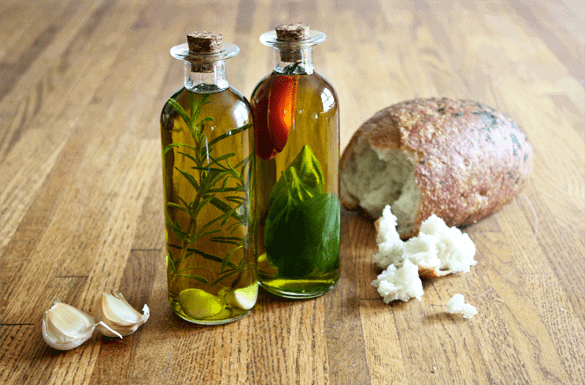 More fun ways to use your fresh herbs: