Irish cream fudge with lots of Baileys flavor. Couldn't be any easier to make and is naturally gluten-free!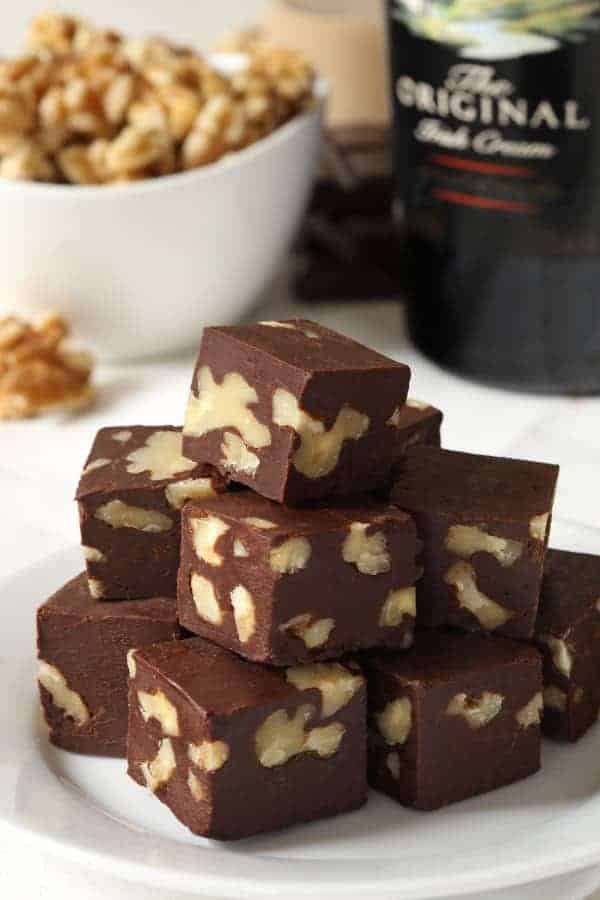 Irish cream desserts are my favorite treats for St. Patrick's Day. Last year I made these Irish cream brownies and wanted to make something equally as chocolaty and boozy this year.
By the way, if you haven't made this homemade chocolate pudding with Baileys yet, you have to try it! It's one of my favorite pudding recipes.
What I love about this fudge recipe is that it uses quite a bit more Baileys than other similar recipes I've seen. When it comes to boozy desserts, I don't like subtle!
Something else that makes this recipe a winner for me is how simple it is. You know those fudge recipes that require boiling? I'm terrified of them.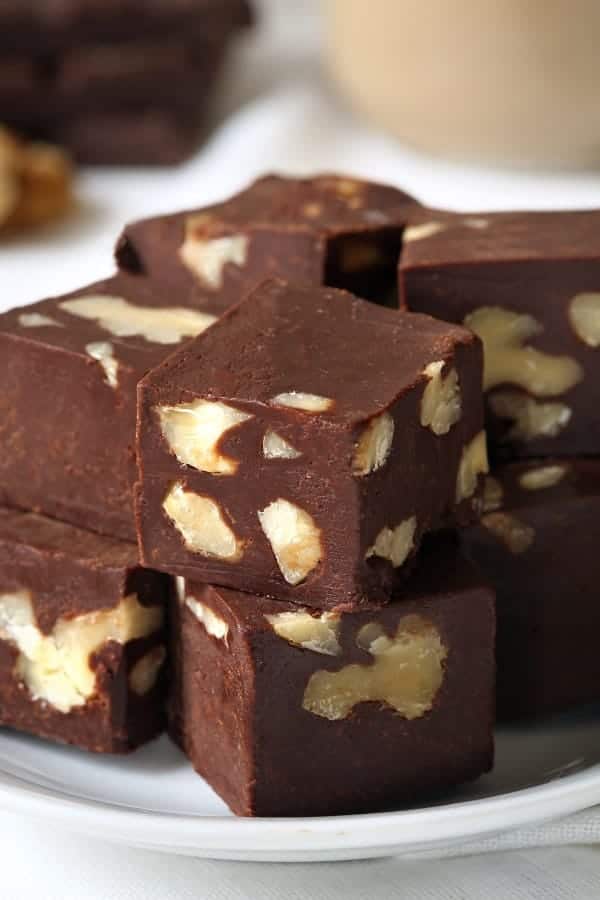 With this recipe, all you do is mix everything together in one pot. So easy! There's really nothing to mess up, as long as you don't overheat the fudge mixture.
This fudge really doesn't need any add-ins but I tossed in some walnuts for a bit of a crunch. I didn't want a strong nutty flavor so I didn't toast the walnuts.
If you prefer a stronger walnut taste, spread the walnuts out on a baking sheet and bake for about 5-8 minutes at 350°F or until they smell toasted.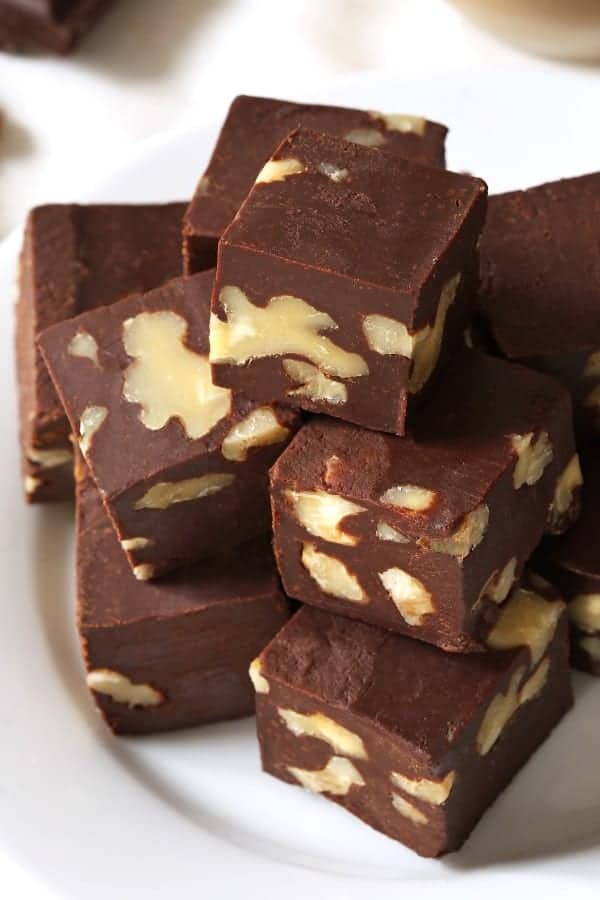 One thing I haven't experimented with is using a different type of alcohol. If you want to try something else, I recommend going with a cream-based liqueur and not something like rum.
If you love Irish cream as much as I do, try my mini Irish cream cheesecakes. They have a homemade chocolate cookie crust and can be made with all-purpose or gluten-free flour!