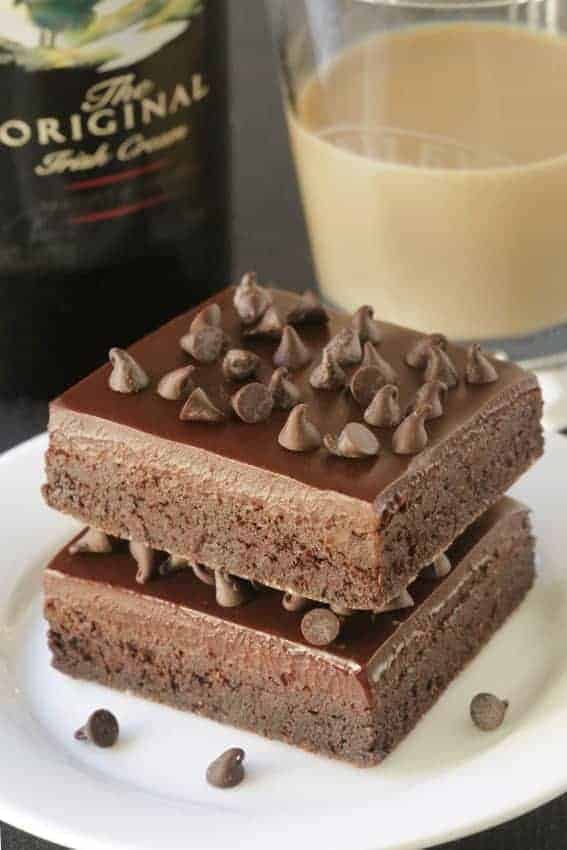 Irish cream brownies are ultra dense and fudgy with a Baileys spiked ganache. Can be made gluten-free.
As much as I like St. Patrick's Day, I'm not really into dying my food green. I also think mint is a weird flavor to be associated with that holiday. Mint is totally a Christmas thing for me.
So when it's time for a St. Patrick's Day dessert, I always turn to Irish cream. I have a crazy love for all things made with Baileys. I make something new with it every year and this totally from scratch Irish cream cake is probably my favorite. It's practically swimming in Irish cream!
One thing I hadn't made before were some simple Irish cream brownies. When I first started thinking of brownie recipes to turn into Baileys brownies, I was at a loss. None of my brownie recipes could deal with the amount of Irish cream I wanted to add. I've seen brownie recipes that call for two tablespoons of Baileys but when I make something boozy, I don't want the alcohol to be subtle. Two tablespoons wouldn't have cut it!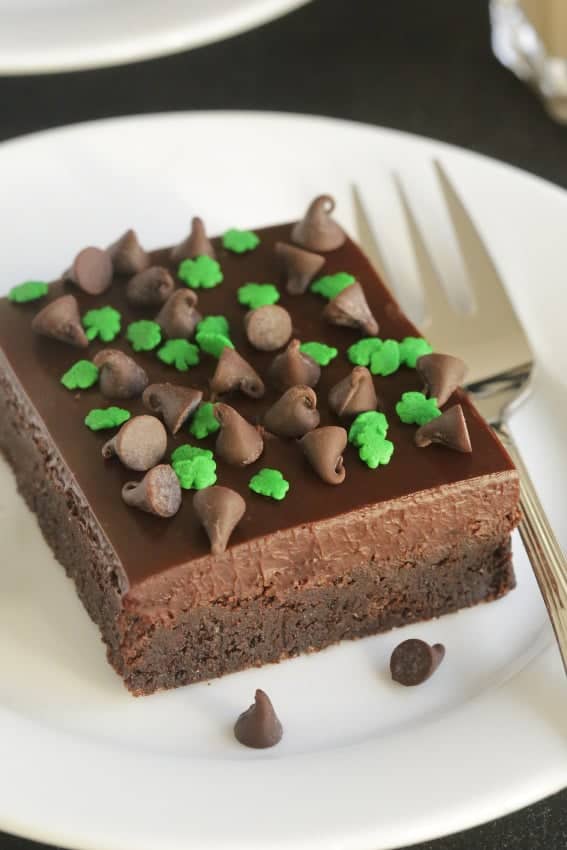 My solution was to use a brownie base recipe that calls for melted chocolate chips and cocoa powder instead of just cocoa powder. That made adding a little booze no problem at all!
So here we go. Brownies with 1/2 cup Irish cream in the batter and another 1/4 cup in the ganache.
If you don't feel like making the ganache, you can absolutely skip it. The brownies are sweet and delicious enough on their own! The mini chocolate chips on top were maybe overkill but they were so pretty I couldn't help myself.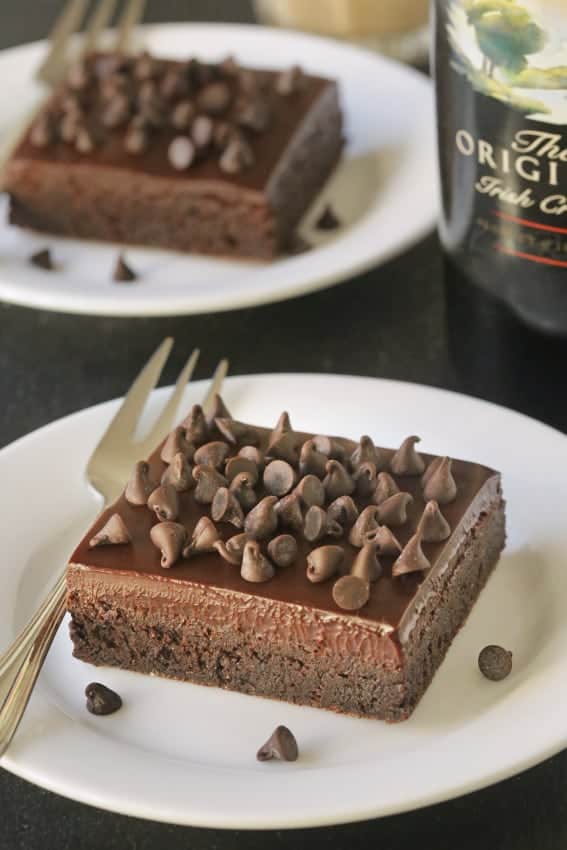 After trying these Irish cream brownies, I can't wait to try out some different versions. Kahlua brownies sound pretty amazing or maybe even some mudslide brownies with Kahlua and Irish cream! Then you'd have the best of both worlds.
These brownies are extremely easy to make but if they sound too time-consuming, try Jamie's homemade Baileys chocolate pudding to get your Irish cream fix!
If you need these brownies to be gluten-free, please read this article about gluten-free Irish cream before deciding which brand to buy.