Mocha Coffee Cake is swirled with chocolate and topped with an espresso crumb topping. The Kahlua ganache makes it absolutely irresistible.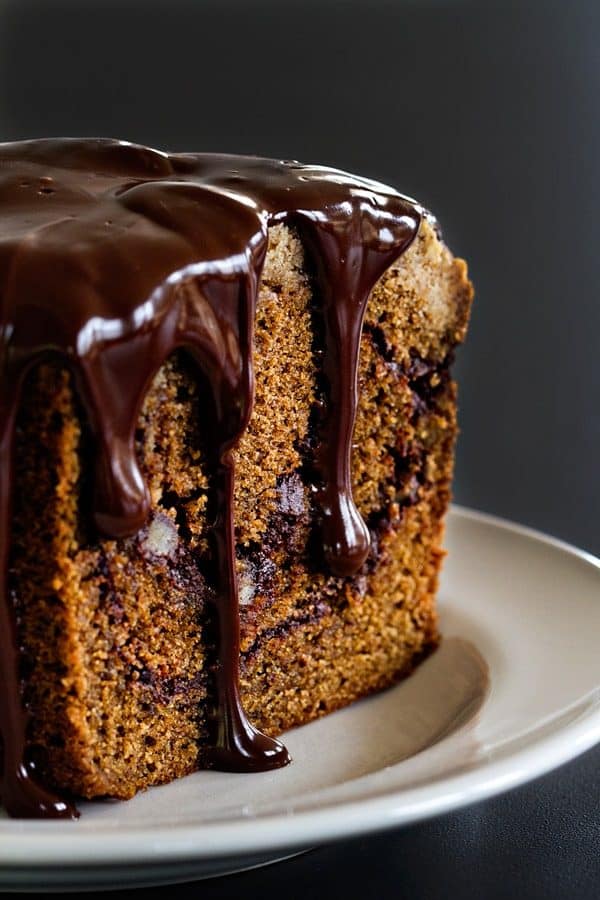 If you've ever taken a few minutes to look at my recipe index, you know that my cake section is kind of lacking. It's not that I don't love cake because trust me, I love to eat cake, I just don't always love to make cake.
I have a few of my favorites like this recipe for The Best Chocolate Cake and this Pumpkin Crunch Cake that we make again and again. But every so often, I get the urge to step outside of my comfort zone and make something completely different. And that's exactly what happened with this Mocha Coffee Cake.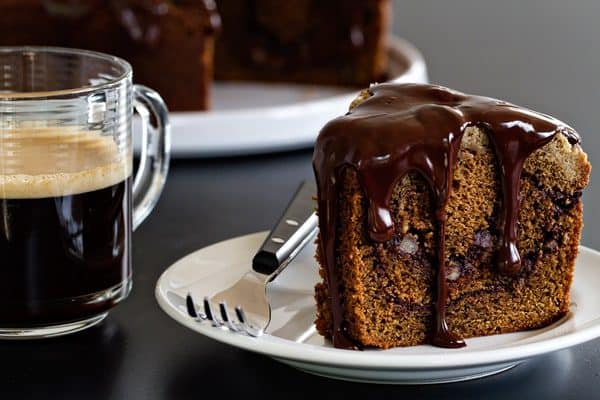 I came across this recipe last year on Epicurious and it immediately flew to the top of my must-bake list. In fact, I've made it several times since, and it never disappoints. But it definitely takes a little effort.
Reading through the ingredient list might make you shy away at first glance, but I promise this Mocha Coffee Cake recipe is pretty simple once you break the steps down. It's the perfect cake to bake up on a lazy fall afternoon when you have nowhere to be except the kitchen.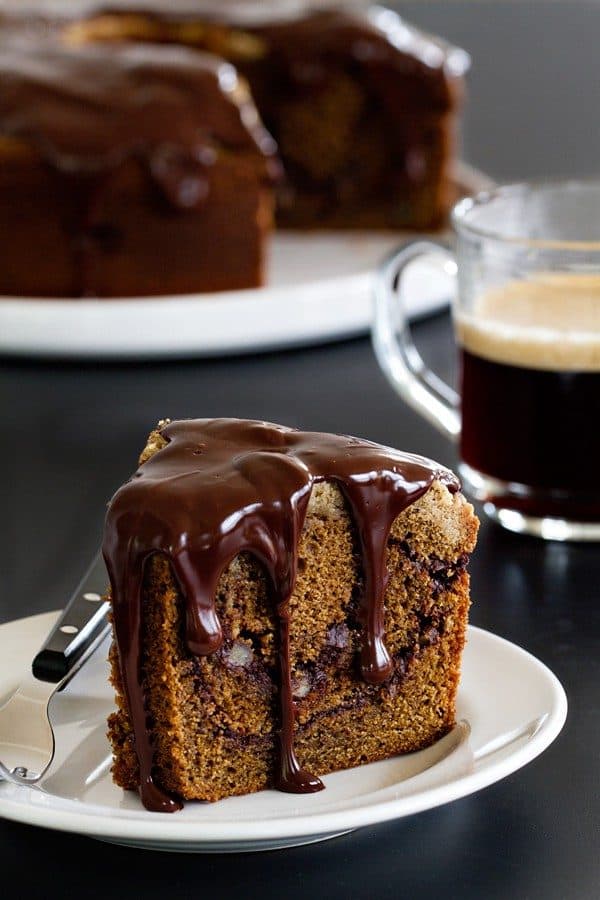 Mocha Coffee Cake starts with a delicious batter that includes cinnamon, cardamon and strong brewed coffee. The batter is layered with a scrumptious chocolate swirl and topped with an espresso crumb topping. And if the mention of the crumb topping doesn't have you scanning your pantry for the list of ingredients, how about the Kahlua ganache that gets drizzled over the cake once it's cooled?
I mean, this is one serious cake trifecta, and you're going to love every single bite. Especially if you're a chocolate and coffee fan. This cake, people. THIS CAKE.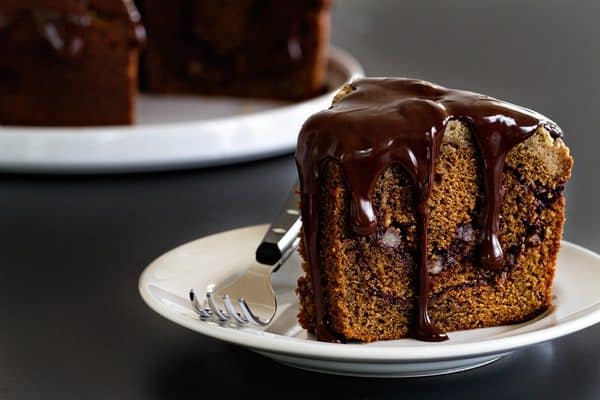 For more delicious cake recipes, be sure to check out this Caramel Apple Cake and this Date Cake here on My Baking Addiction.