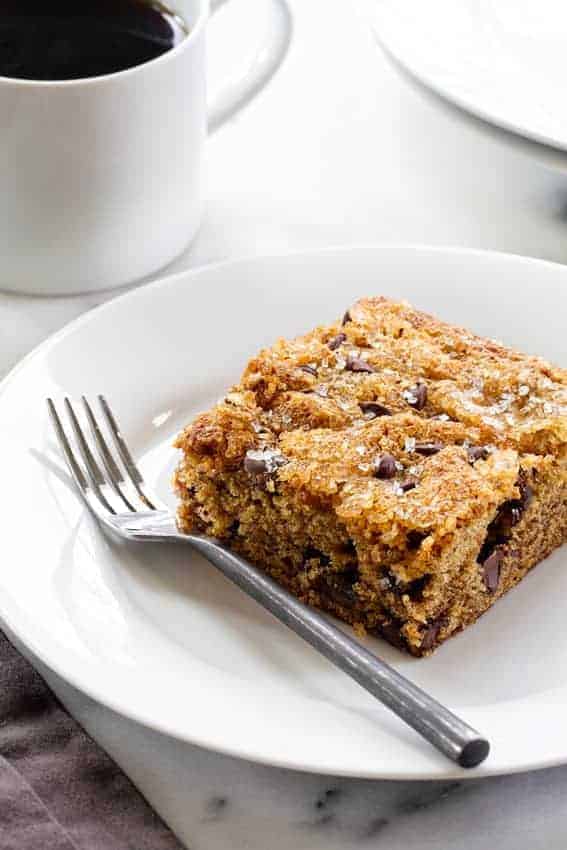 Date Cake is simple and delicious. It's flecked with chocolate chips and walnuts and topped with sparkling sugar.
This post is sponsored on behalf of Fisher Nuts. Thank you for continuing to support the brands that make My Baking Addiction possible.
At our house, we love recipes that remind us of family and bring back childhood memories, like the No Bake Cookies my mother used to make my brother and I. This recipe for date cake has been in Eric's family for years and it's one of his absolute favorite desserts because it reminds him of his grandma. In the very early stages of our relationship, Eric sent me a photo of this cake and asked me to go on a date with him. Looking back, I think his little pun and love for cake might be what sealed our fate.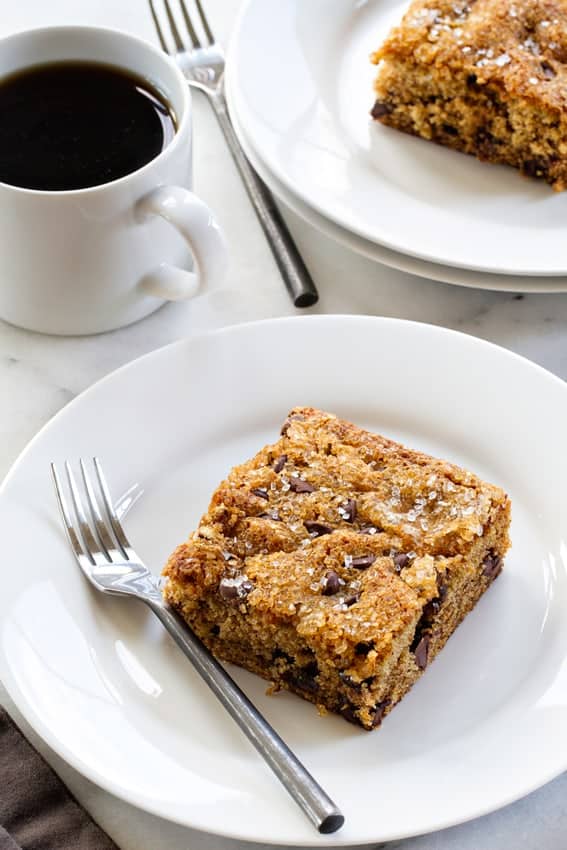 Now that Elle is almost two, she's really starting to understand the holiday season. She's pretty much obsessed with every Christmas song she hears and adores every single Santa she sees – even the teenage Santa wearing gym shoes we bumped into at Walmart. Christmas through her eyes has made this magical time of year even more special. And we're pretty sure it's only going to get better as each year passes.
We really want to create meaningful memories and traditions for her to look forward to each and every year. Things like visiting Santa, driving around to see Christmas lights, picking out items for the toy drive and delicious family recipes that she'll associate with the holiday season. And there was really no better place to start than with Eric's grandma's date cake.
Eric has such fond memories of his grandma making the holiday season extra special – merrier, brighter. One of his fondest memories was her Christmas Eve buffet featuring a delicious array of food like sweet meatballs, pumpkin roll, cranberry chicken and this date cake all made with grandma's TLC.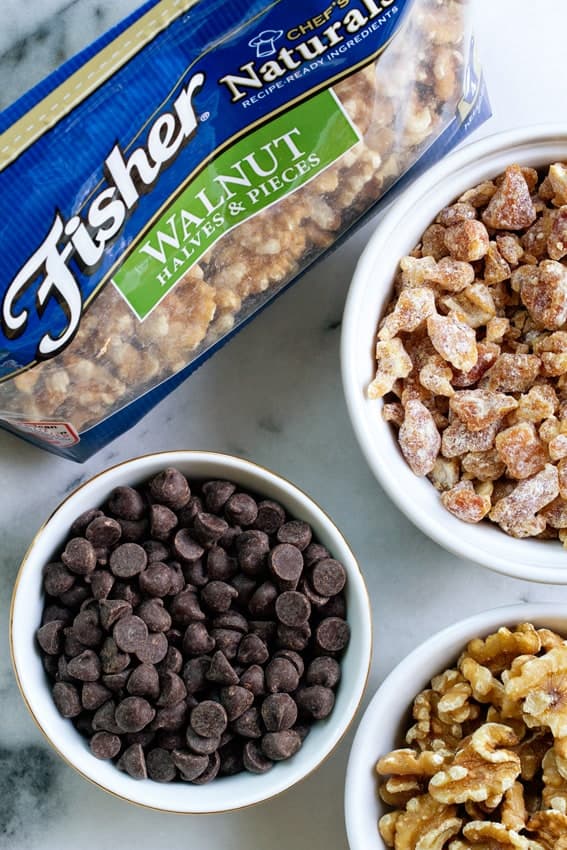 This date cake couldn't be easier to make. It's loaded with sweet chocolate chips and crunchy walnuts. The dates make it super moist – especially after it's covered and sits for a day. A sprinkling of coarse sugar adds a little sparkle that is perfect for the season.
I love using Fisher Nuts in this recipe because they're preservative-free. Nothing in the bag but the nuts as they came off the tree. That's something this dessert lover can get behind. The zip top, stand up bag is a little added bonus!
We hope this delicious cake can become part of your family's traditions too, because it's just that good.