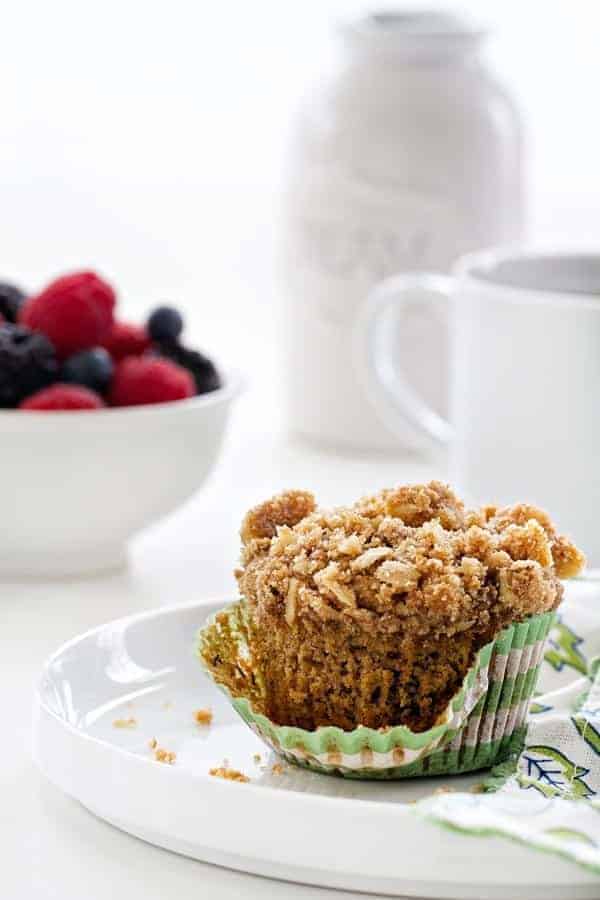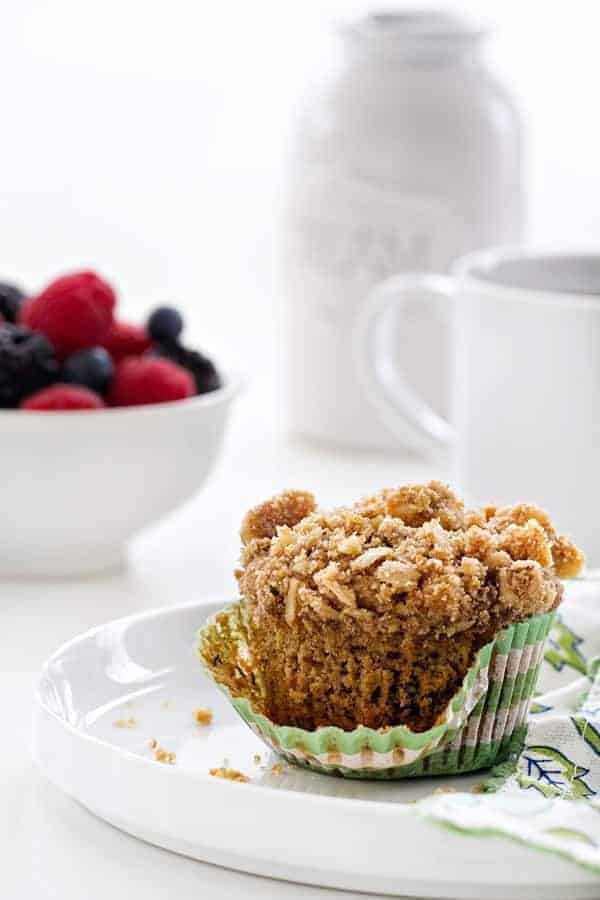 Olive Oil Banana Walnut Muffins are a light and sweet start to any day. Walnuts pack a punch of protein that'll keep you going!
This is a sponsored post on behalf of Fisher Nuts. Thank you for continuing to support the brands that make My Baking Addiction possible.
I've been talking a lot about getting our dinner game to be a little stronger, and you know what? It made me realize that our breakfast game is a little pathetic too. There's lots of scrambled eggs, toast, and cereal going on, and not much else.
But I'm a baker, for goodness sake! Why am I relying on boxed cereals and toast, when I could be making a weekly batch of muffins, scones, and quick breads instead? Especially when I can customize them to our liking, and they're super portable when we're heading out the door as we run to the Little Gym or swimming lessons.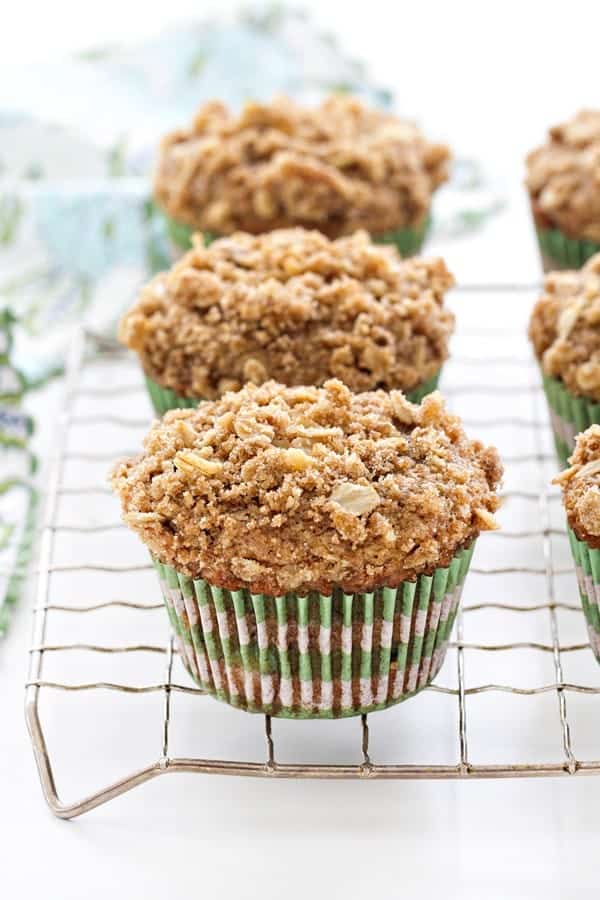 I've also been experimenting a little more with other kinds of fats in our baked goods. Don't get me wrong, I'm still a dessert blogger, and there's no way I'm giving up butter. But it's kind of fun to switch up your routine and try something new.
Thus was the case with these Olive Oil Banana Walnut Muffins. My friend Amber mentioned making them a time or two for her hubby, who has some cholesterol issues. His doctor told him olive oil is a better fat for him to ingest than butter, with his particular issues, so she started making these regularly, and couldn't get over their buttery, but also extremely nutty flavor. The kind of flavor that pairs perfectly with toasted walnuts.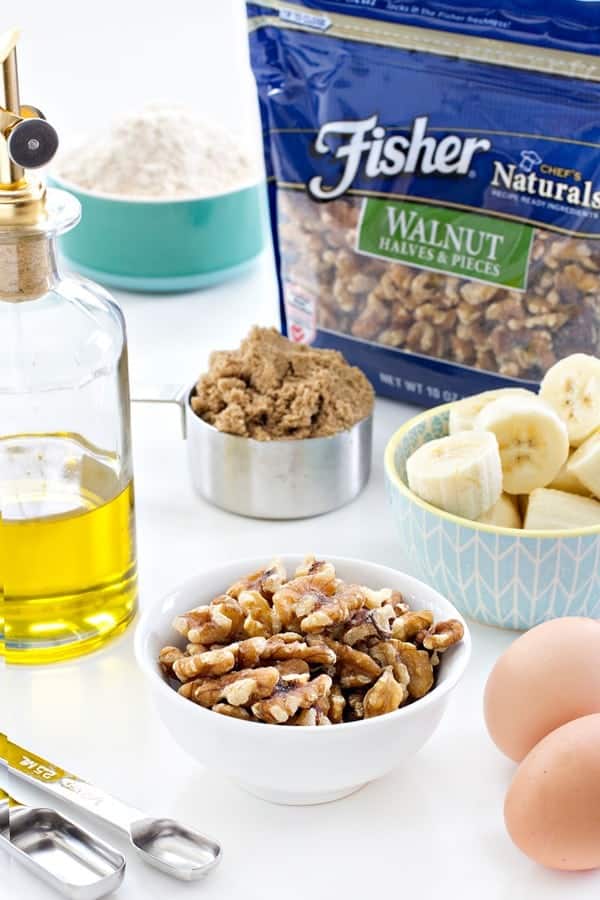 Now, I use walnuts, pecans, and almonds in a lot of my baking, and there's a lot of research around walnuts and their healthy Omega-3 fatty acids. I'll certainly let you do the research for yourself and talk to your doctor too – but I also just happen to love walnuts. And I choose to work with Fisher nuts because it is one of the only brands of recipe nuts entirely without preservatives. Nuts are perfect as they come off the tree, so I don't see why we would ever need to mess with them.
Everyone's got bananas hanging around longer than they expect to. It happens to us almost weekly. And I really, really dislike throwing away food. So I decided to do something about it, and whip up these Olive Oil Banana Walnut Muffins.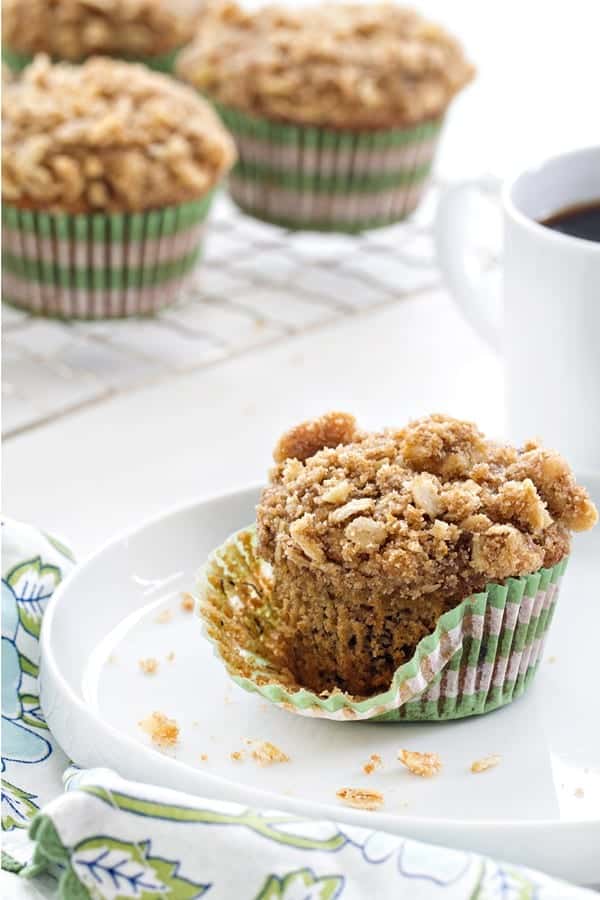 Let me tell you something about olive oil in muffins. It turns downright browned butter-esque. If you've ever browned butter to make a baked good, you understand what I'm talking about. There's a toasty quality that keeps you coming back again and again, for just one more bite. And olive oil does the same thing, without the extra work and dirty saucepan!
I won't lie, I was a little worried about my muffins tasting like olives, but they definitely do not. They taste toasty, nutty, with the perfect amount of bite added from toasted walnuts.
Breakfast just got epic around here, and I hope it's going to around your house too, because YUM!
Looking for more delicious recipes? Check out this Frozen Samoa Pie and these Caramel Pecan Bars!

This is a sponsored conversation written by me on behalf of Fisher. The opinions and text are all mine.