Quick and Easy Shepherd's Pie is an entrée and side dish all in one. It's fast enough to make on a weeknight and perfect for the whole family.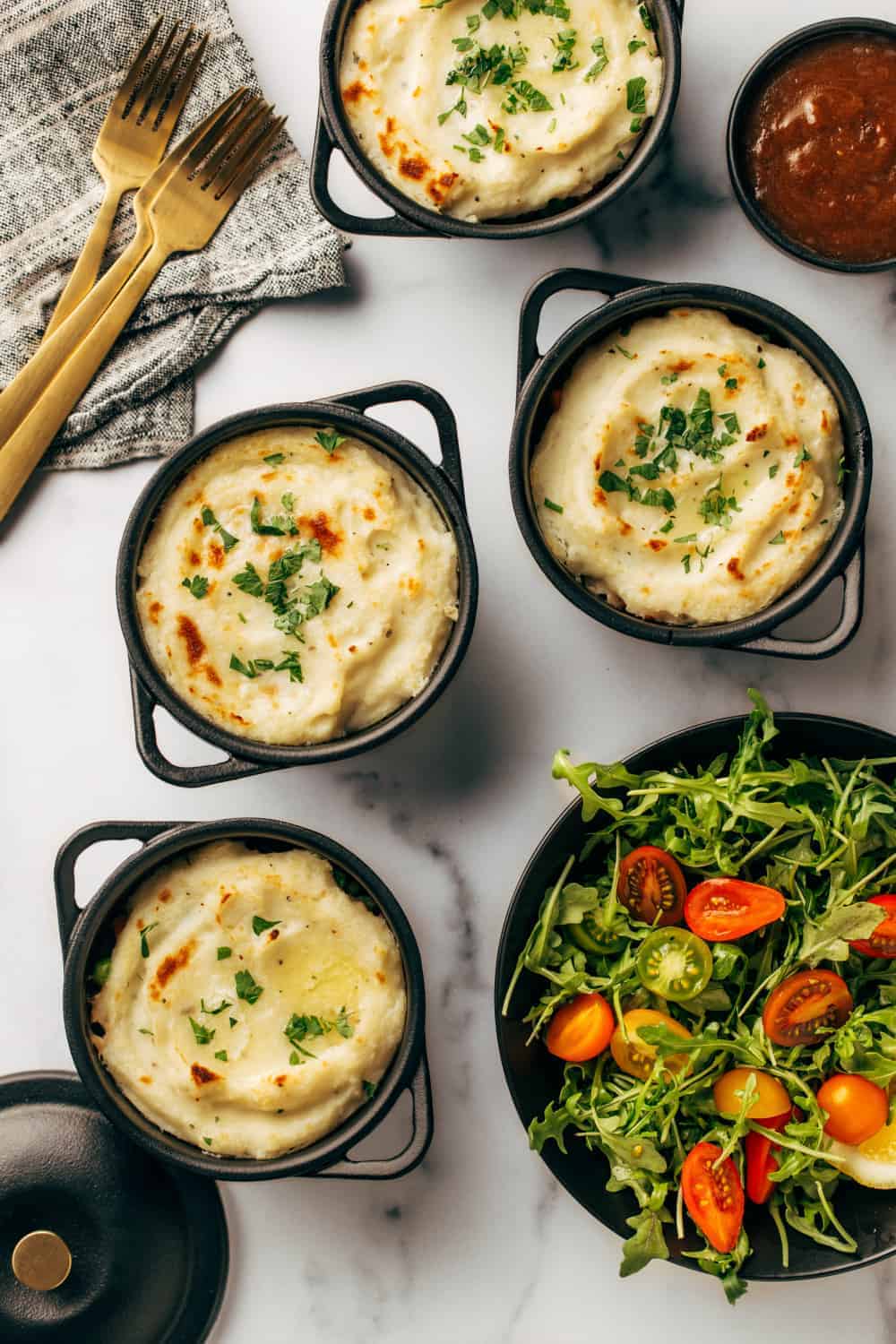 I mentioned when I shared my Ritz Cracker Chicken recipe that we're dealing with the aftermath of our basement flooding just before the New Year.
It's basically turned into a full-blown basement renovation.
What I did not mention at the time is that we decided to go ahead and have our family room flooring redone. Yes, at the same time as the basement reno.
So now our entire house is a disaster, all of the family room furniture is shoved into my office, the whole place smells like paint and everything is covered in a fine layer of wood dust.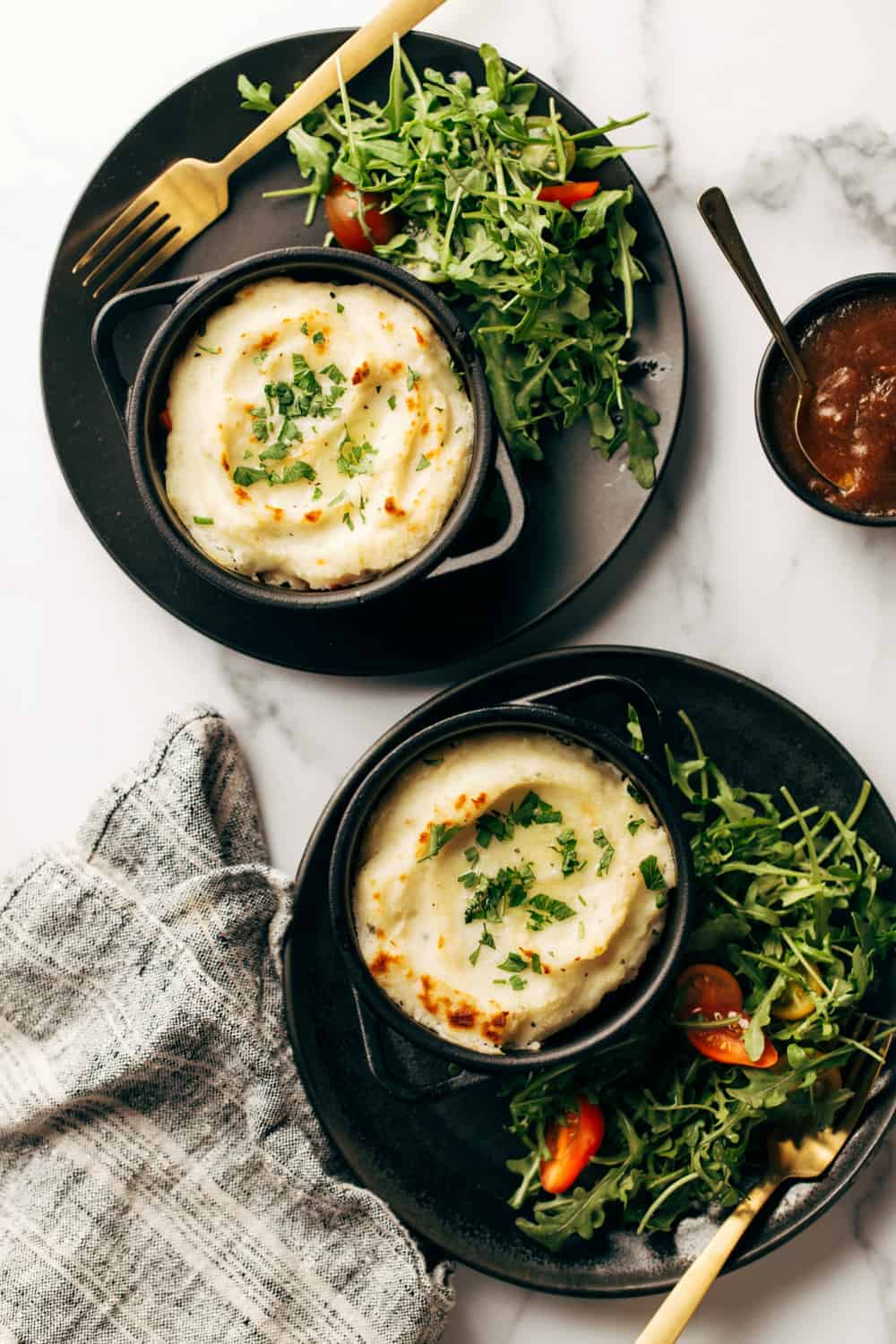 Oh, and I still need to get all of my work done and make sure Elle gets to school and her various activities on time.
Someone please send me chocolate. And all of the easy dinner recipes, because at this point quick and easy is about all I can handle.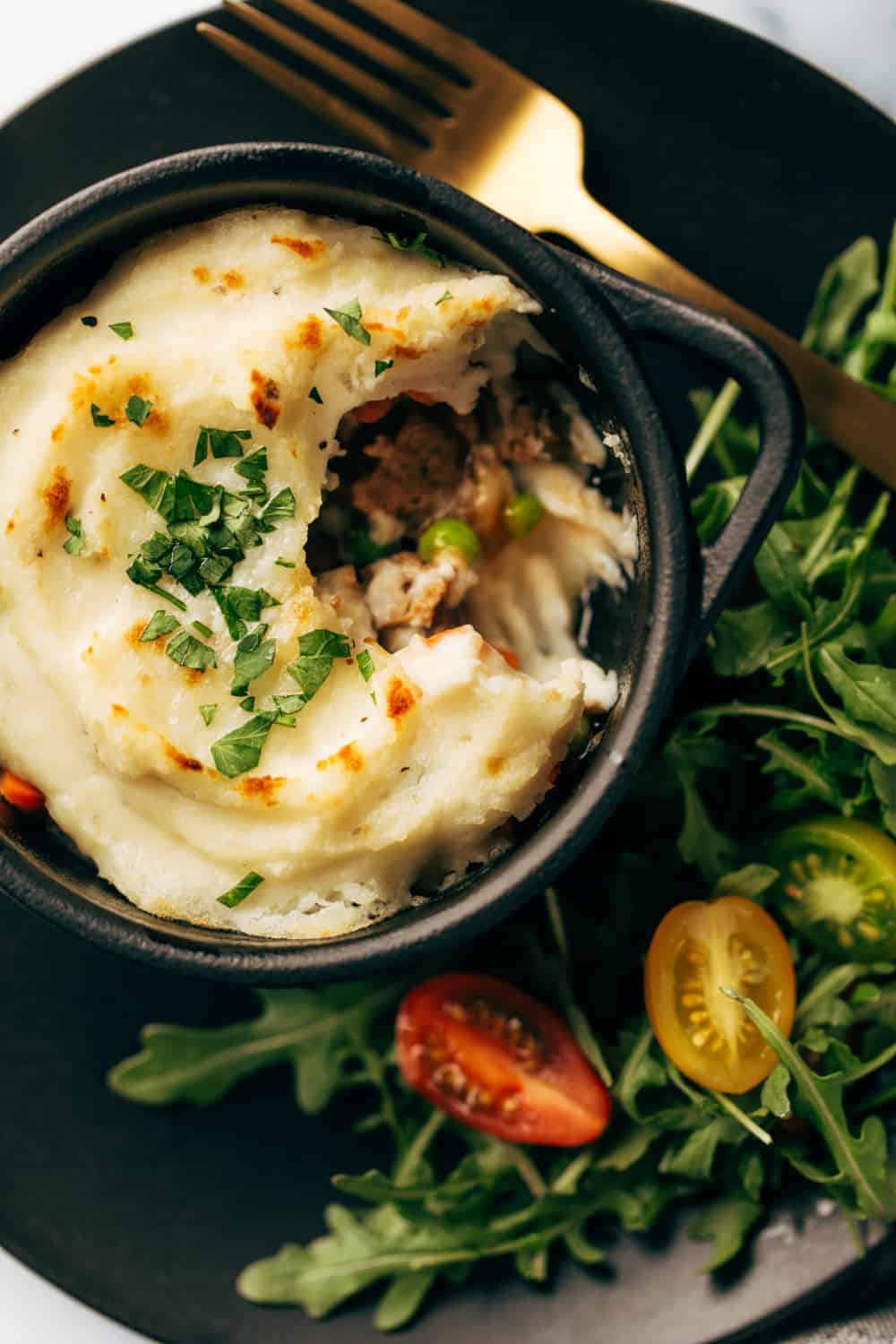 EASY SHEPHERD'S PIE RECIPE
I love a traditional shepherd's pie, but if we're being honest, it's kind of a hassle to make on a weeknight.
Chopping the vegetables, browning the meat, making the gravy, mashing the potatoes, assembling and baking…it's a lot of steps. Especially on a Tuesday when I am shuttling Elle around to her activities and dealing painters and flooring guys.
Whose genius idea was it to do both renovation projects at the same time?
When I saw On-Cor's Gravy & 6 Salisbury Steaks entrée in my latest perusal of Walmart's freezer section, I started to wonder if I could use it as a base for a Quick and Easy Shepherd's Pie.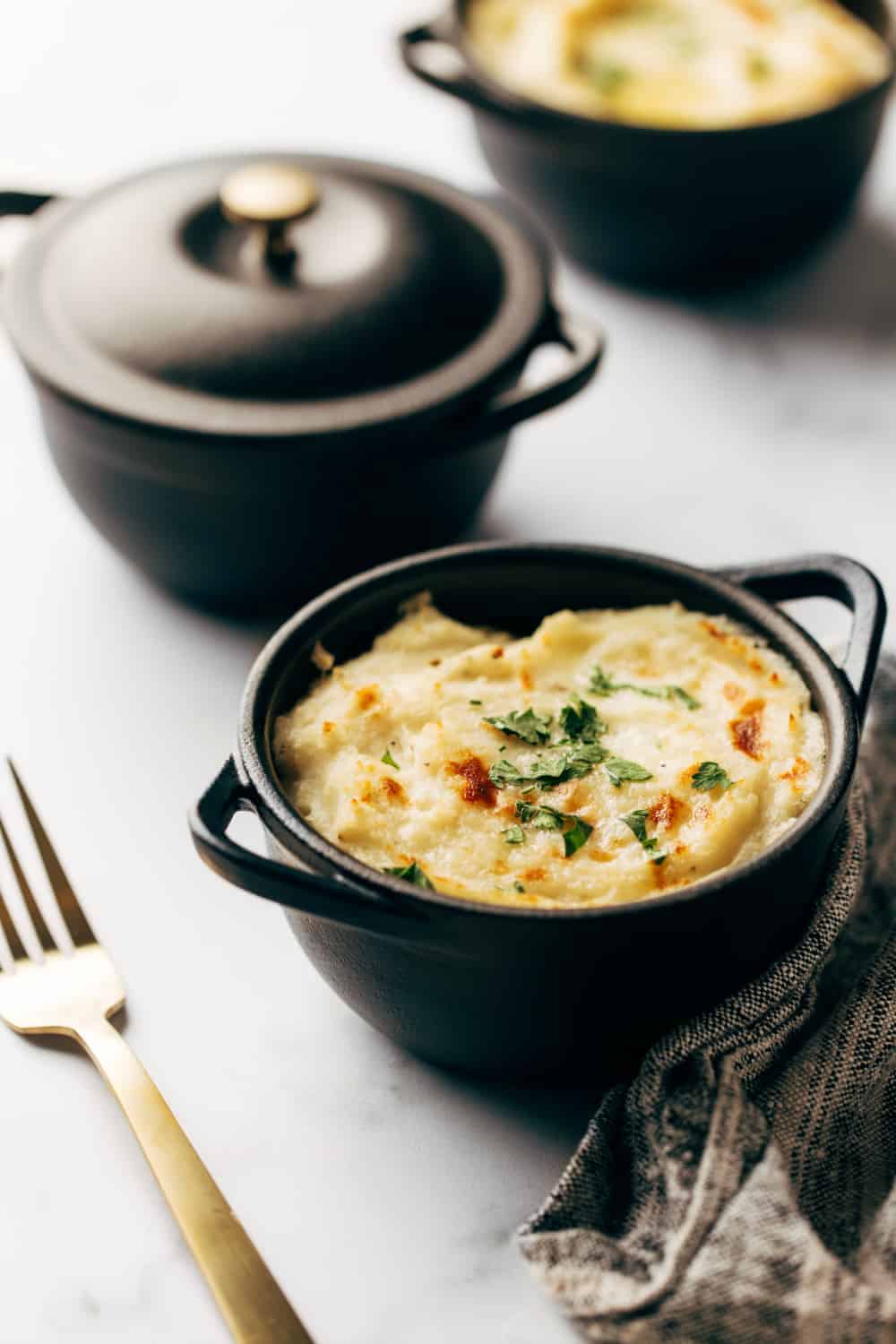 On-Cor has already done all of the prep work on their frozen entrées, so I know they're a great option when I need to throw together a delicious weeknight dinner for my family but don't have a lot of time on my hands.
Enter Quick and Easy Shepherd's Pie. It's side dish and entrée all in one with layers of mashed potatoes, On-Cor Gravy & Salisbury Steak, peas and carrots all in one dish. Serve with No-Bake Cookies for an entire meal made in under an hour.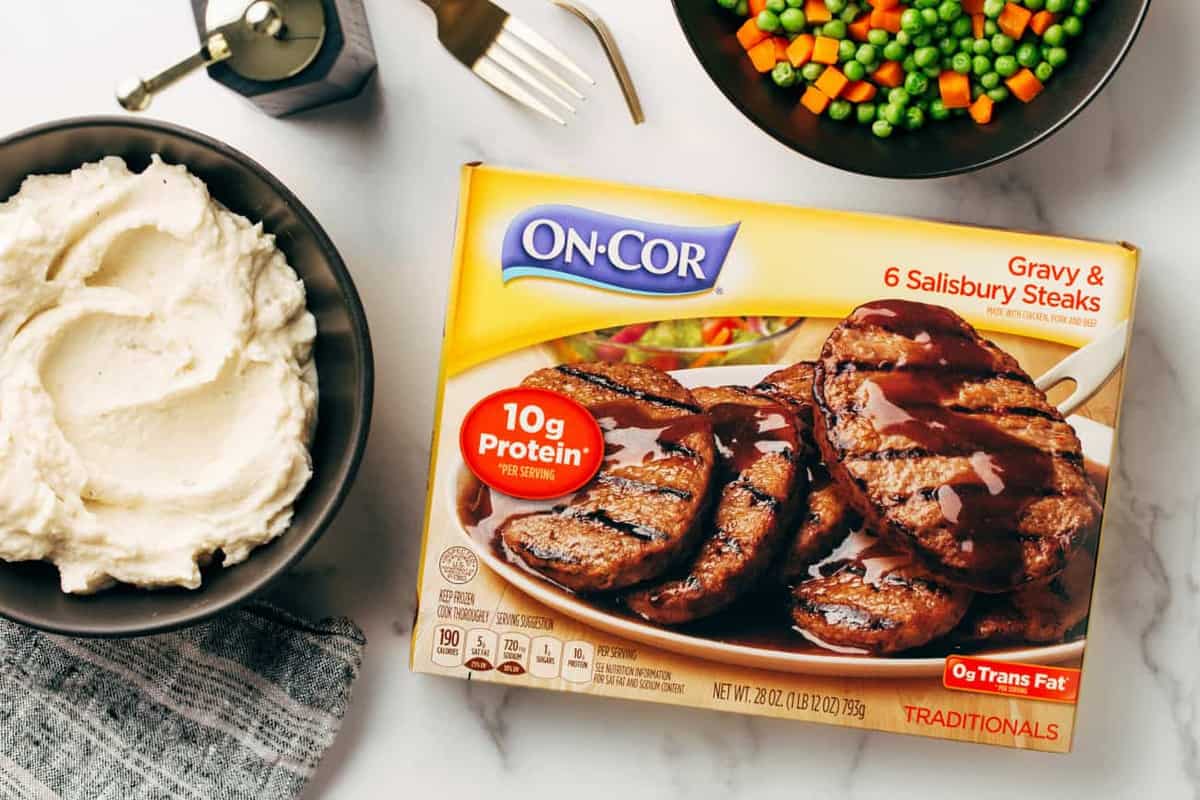 HOW TO MAKE SHEPHERD'S PIE EASY
I figured the best way to make an easy weeknight version of shepherd's pie would be to cut down on the majority of the prep work.
You don't have to do much work before adding the Gravy & 6 Salisbury Steaks to any dish. In fact, most of the time spent to make Quick and Easy Shepherd's Pie is hands-off while everything cooks.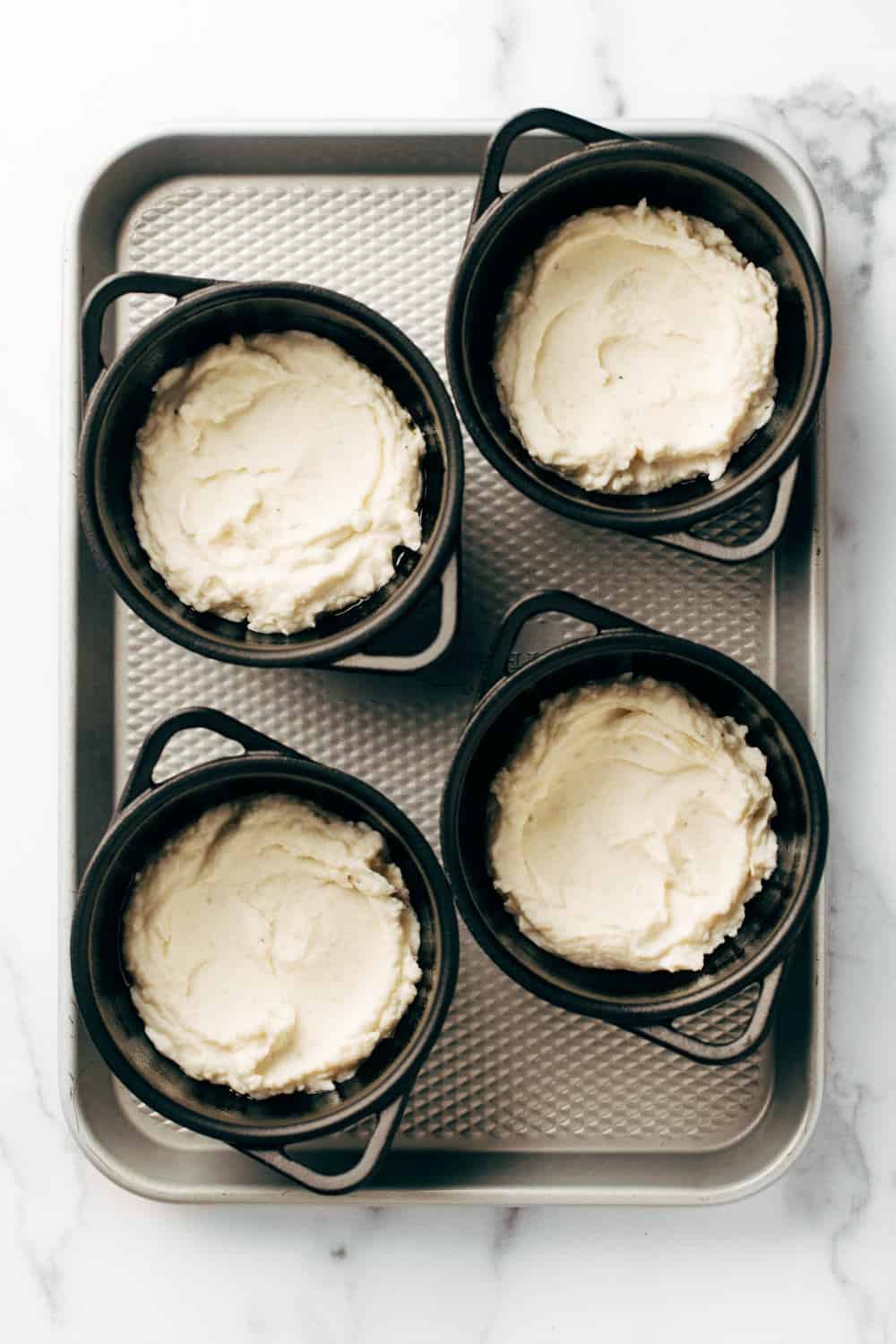 Start by cooking the On-Cor Gravy & 6 Salisbury Steaks in the microwave according to package directions. While the Gravy & 6 Salisbury Steaks cook, grab some frozen peas and carrots and your favorite mashed potatoes.
Just like with Easy Thanksgiving Dinner Casserole, let me just say that there will be zero judgement here if you use store-bought mashed potatoes. Or if you pick up a container from the hot bar in your grocery store.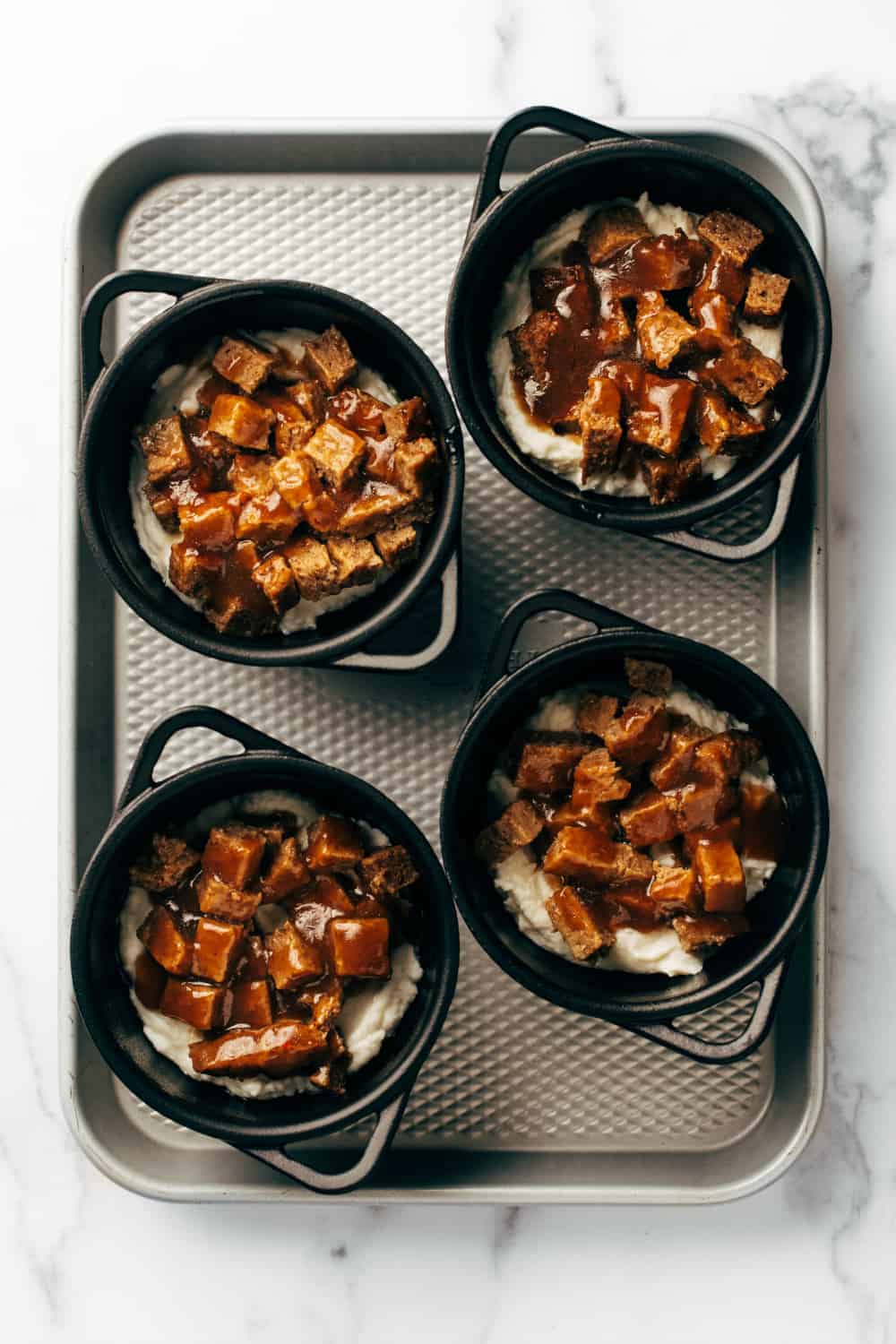 This meal is supposed to be quick and easy, after all. No shame in using the resources available to you when you're on a time crunch!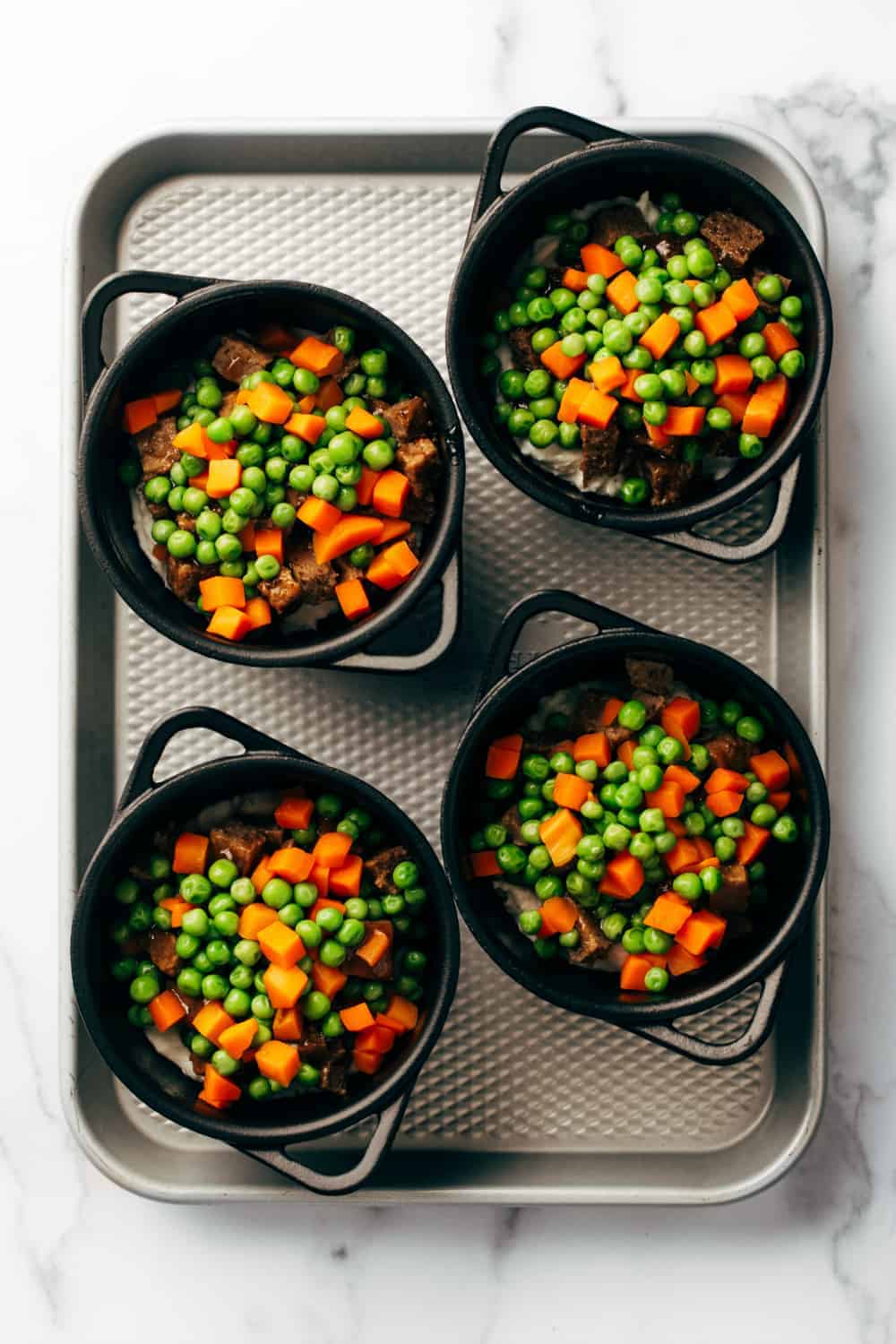 Once the Gravy & 6 Salisbury Steaks are cooked, remove the salisbury steaks from the gravy and dice them up into bite-size pieces. Then layer mashed potatoes, the chopped salisbury steaks and a spoonful of gravy, some peas and carrots and another layer of potatoes in individual ramekins.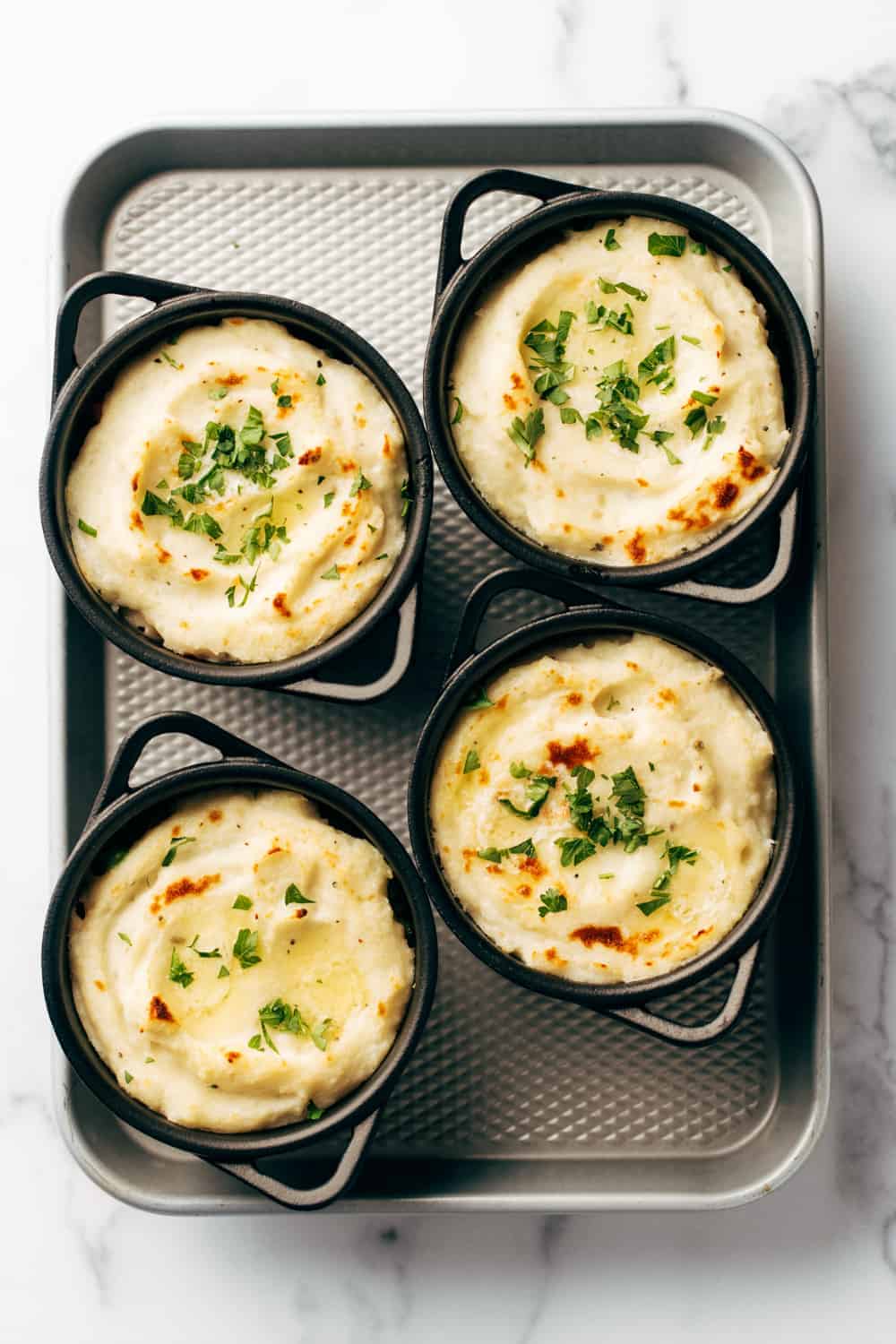 Bake the Quick and Easy Shepherd's Pies until the potatoes begin to lightly brown and serve them up to your hungry family.
Check the freezer section of your local Walmart for On-Cor Gravy & 6 Salisbury Steaks and more convenient, hearty entrées. For more info, visit www.On-Cor.com and www.facebook.com/oncorfrozenfoods.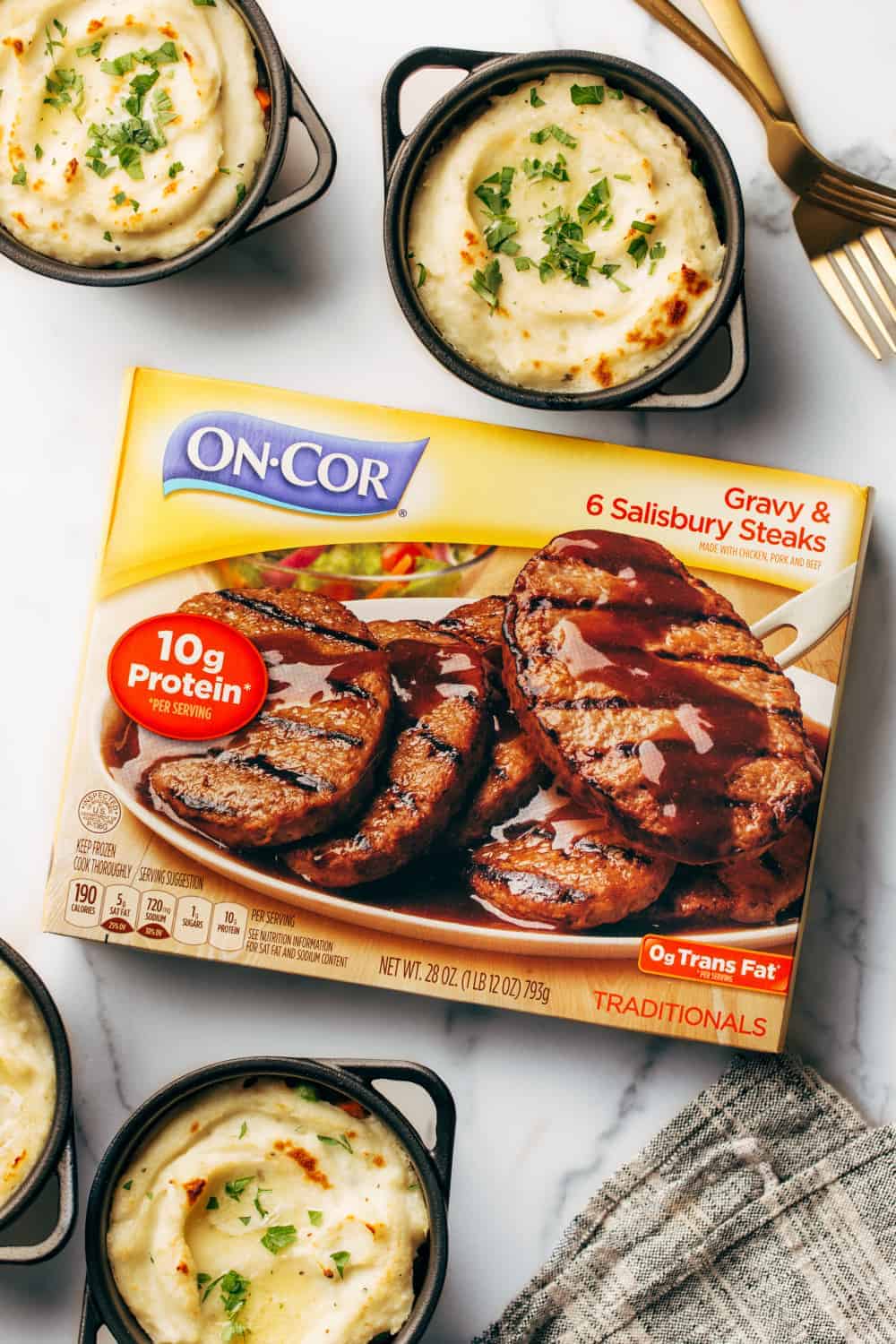 This is a sponsored conversation written by me on behalf of On-Cor. The opinions and text are all mine.