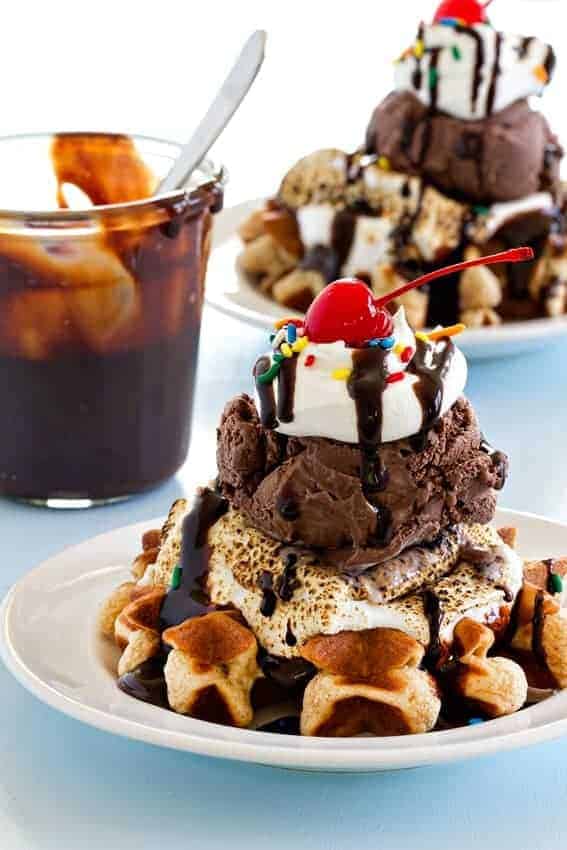 Mini waffles are topped with chocolaty ice cream, toasted marshmallows, and all the fixins to create epic S'mores Waffle Sundaes.
This is a sponsored post on behalf of Campfire® Marshmallows. All opinions are my own. Thank you for supporting the brands that continue to make My Baking Addiction possible.
Can we talk about Snapchat for a moment? I don't know if it's the fact that I'm in my thirties, or that I simply hate change, but I just can't get on board with this popular social media app.
This is more than likely due to the fact that I can't figure it out because I have zero patience, plus I'm not a big fan of looking at that little ghost. It's like a cute, innocent Halloween emoji, but this app seems anything but innocent. Plus, it just makes me think of Halloween, and it's not Halloween on my phone 24/7. That just makes me twitch.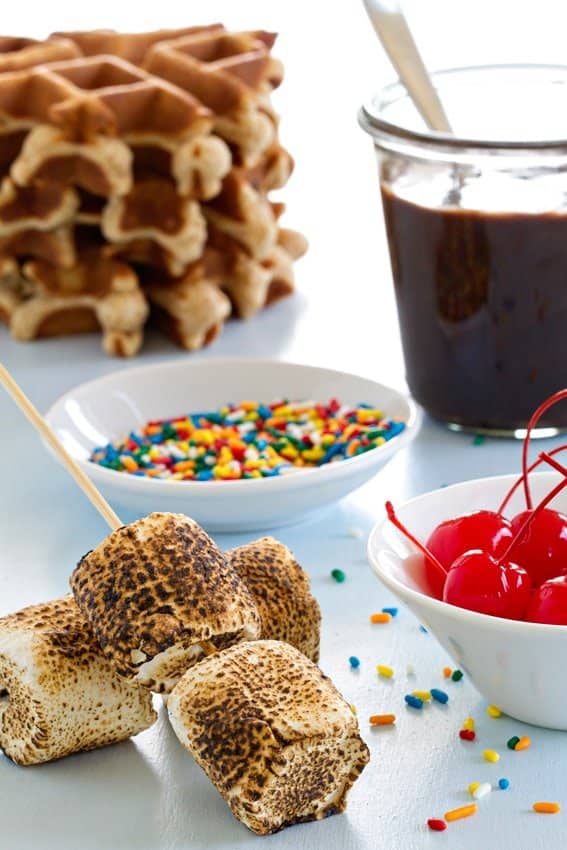 Do things really disappear? Not that I care, because I'd probably be snapping photos and videos of cupcakes and my muddy lawn, but the whole disappearing factor weirds me out a bit. It seems so scandalous. I just can't. I'm sorry for being old, guys.
While I was photographing these S'mores Waffle Sundaes, I decided to try to Snapchat a behind the scenes pic and I couldn't even figure that out, so Instagram it is. When I share behind-the-scenes pics, that's where you'll find 'em.
Back to the deliciousness you see on your screen, these S'mores Waffle Sundaes are rich, decadent and completely over the top. I'm pretty certain they'll quickly become your go-to dessert for summer entertaining. It's like breakfast collided with dessert and that's something that I can always get behind – especially when there are ooey, gooey roasted Campfire® Marshmallows involved!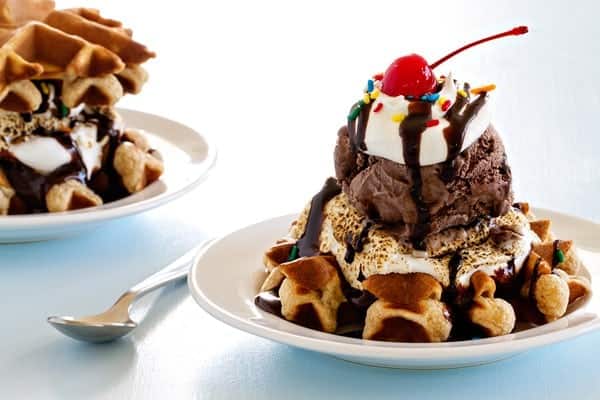 You can make the waffles ahead of time and just pop them in the toaster oven or regular oven to warm up while you're roasting marshmallows. Hand 'em out on paper plates, and let everyone squash their giant roasters on top. Then it's on to chocolate sauce, any old ice cream you fancy (though I went with double chocolate), whipped cream, sprinkles, and a bright red cherry on top. This is how you do summer s'mores!
As you may remember from my No Bake S'mores Cheesecake, I'm partnering with Emily from Jelly Toast and Campfire® Marshmallows. You'll see more recipes from us, and even more exciting stuff as the year goes on – like this awesome s'mores contest!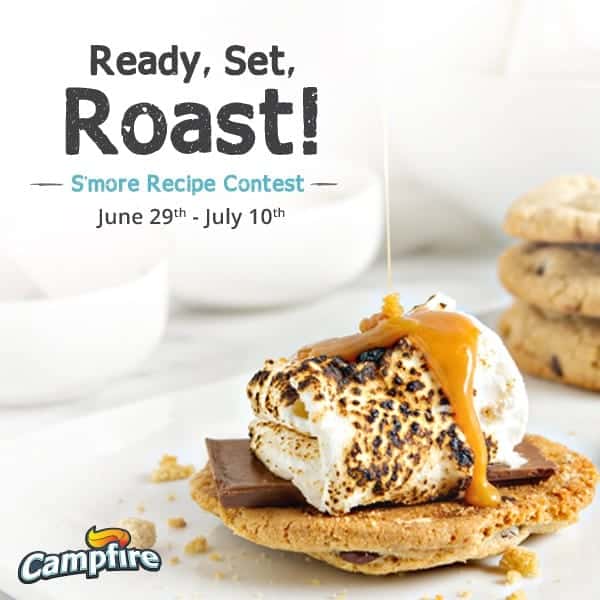 Campfire® is looking for your best S'more recipe! As long as it's full of roasted and toasted Campfire® marshmallows, it's something we've got to see!
Check out Campfire® Marshmallows on Facebook and then submit an original recipe using Campfire® marshmallows from June 29th through July 10th for a chance to win a full patio set with fire table!
For more details, official rules, and the recipe submission form, visit Campfire®'s brand new website.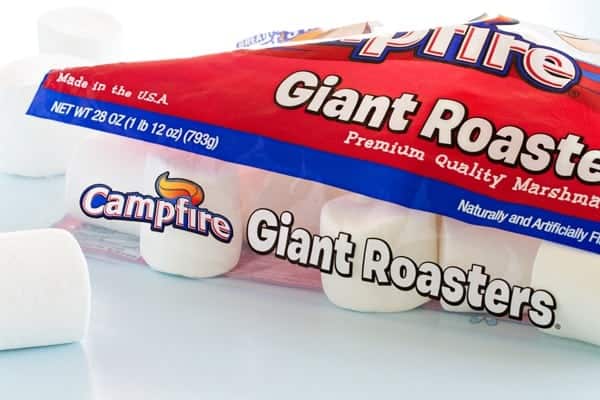 If you love marshmallow-y things as much as I do, be sure to check out my Strawberry Marshmallow Fudge and these decadent S'mores Trifles.