Strawberry Rhubarb Coffee Cake combines some of your favorite spring flavors into an irresistible snack cake or a sweet dish for Mother's Day brunch!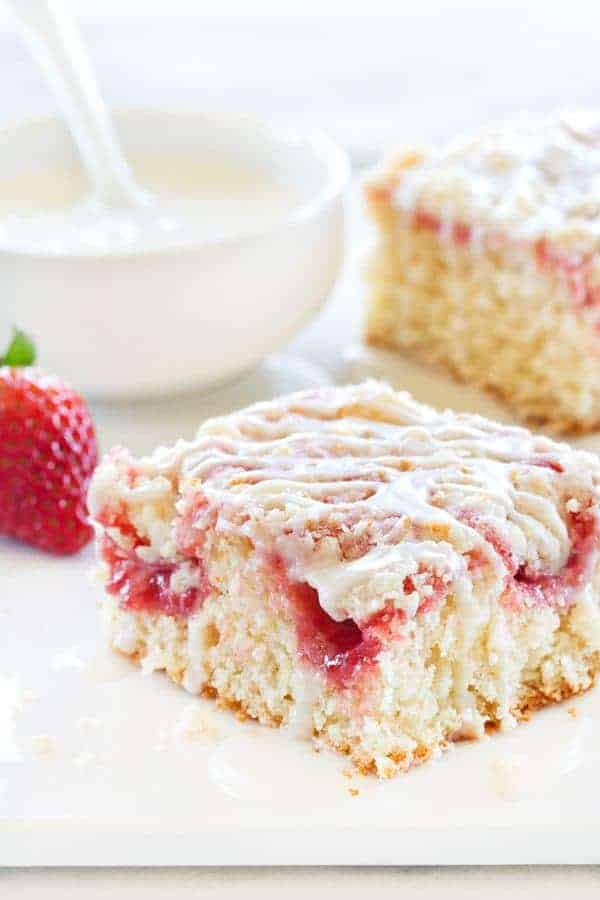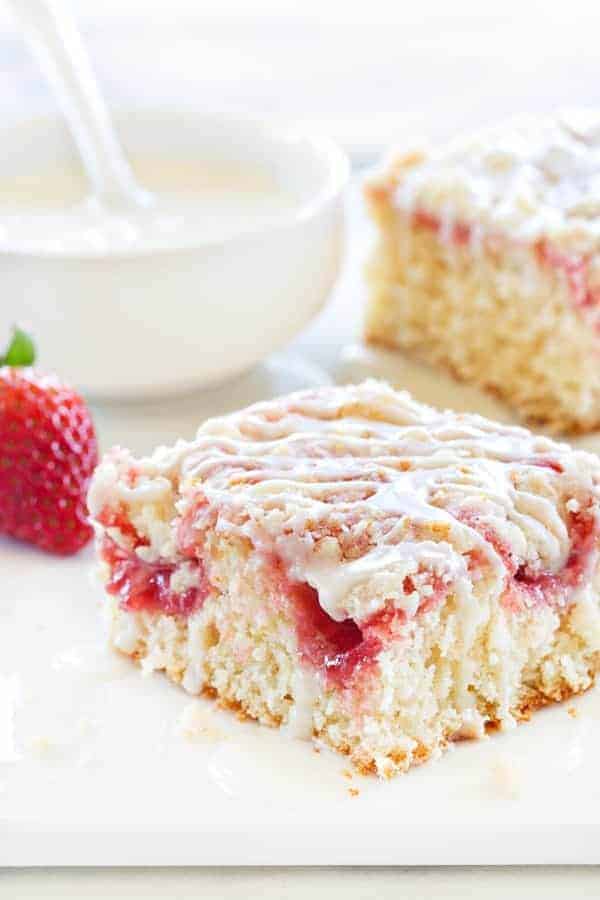 This is a sponsored post on behalf of Fleischmann's® Yeast. The views and opinions expressed on My Baking Addiction are my own, and based upon my experiences with Fleischmann's® Yeast products. Thank you for supporting the brands that continue to make My Baking Addiction possible.
Do you love strawberry and rhubarb together? I have to admit I never had this combo when I was growing up, but now, I go for it every time I find it on a menu, or in a recipe.
Anyone who knows me well knows that my favorite flavors in life come from sour things – especially sweet and sour things. Gummy candies, sweet tarts, and sour hard candies are my jam. Strawberry rhubarb – anything – is the real food version of my favorite flavor profile in the world.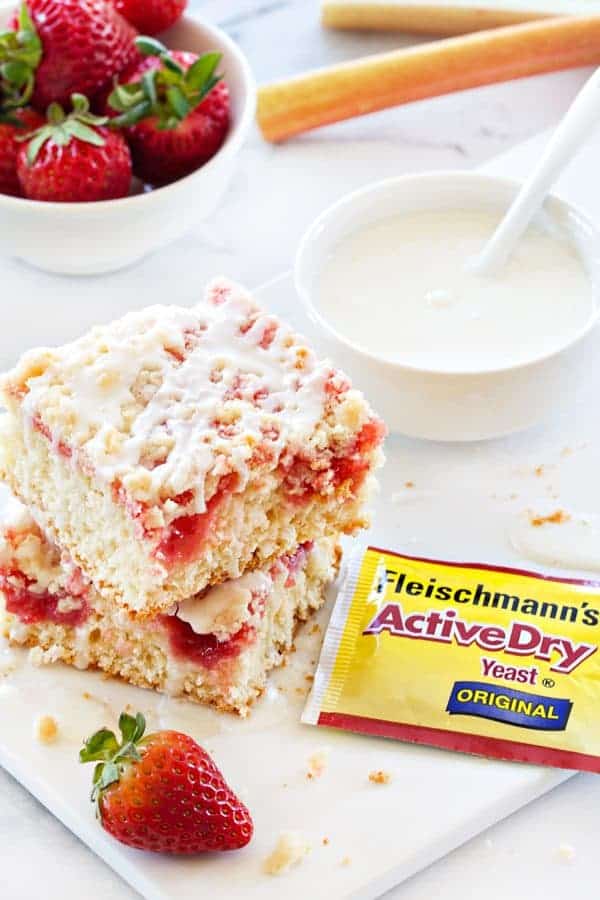 This Strawberry Rhubarb Coffee Cake is based off a Fleischmann's Yeast recipe and uses a filling very similar to one you'd use in a strawberry rhubarb pie (always a winner!). The filling actually creates poke-a-dots throughout the cake because of how you spoon this filling into the cake batter. You'll make small wells in the risen dough, and then spoon this bright pink filling into each one. When it's baked up, it just looks festive, without a sprinkle in sight!
If this is your first time baking with yeast, just know that you never have to be scared about baking with yeast when you're using Fleischmann's®. This cake calls for their Active Dry Yeast, their original dry yeast, made since 1945. This is the yeast that brought the Fleischmann's® name into my Nana's home, and it's one I keep on hand at all times. 71 years of consistent results is something you can trust.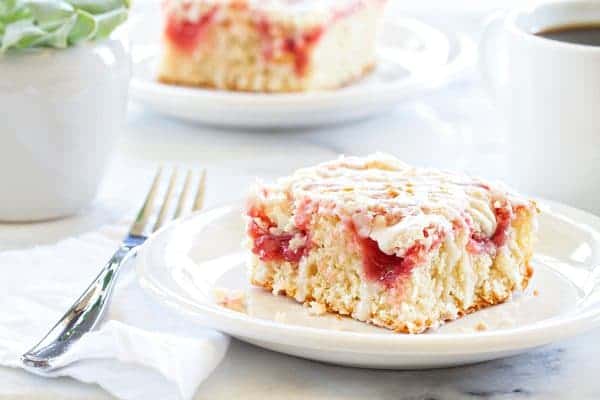 You'll start by whipping up the base dough for this Strawberry Rhubarb Coffee Cake. It comes together really easily in your stand mixer, and then just let it hang out in the pan you'll bake it in for an hour. While that's going on, you can make the strawberry rhubarb filling, and that delectable crumb topping.
Because let's face it – it's not a coffee cake without crumb topping, friends. It's just not. At least, not to me. The added texture and crunch just makes me happy. Tell me I'm not the only one?
This is the sort of coffee cake you want to have on Sunday morning with the best coffee you can find. It's perfect for a family get together, like Mother's Day, or book club night. Everyone will love its springy flavors – especially Mama. Be sure to bake a little extra because everyone it's a great way to show you care, and anyone enjoying this cake will be sure to want seconds!
For more delicious recipes using Fleischmann's® Yeast, be sure to check out these Blueberry Cream Cheese Kolaches and this Cinnamon Pull-Apart Bread!