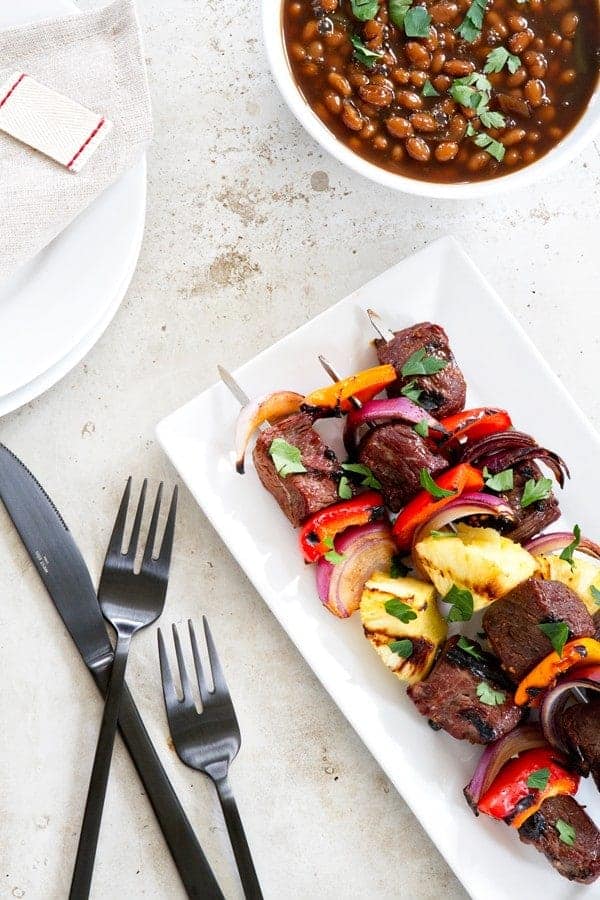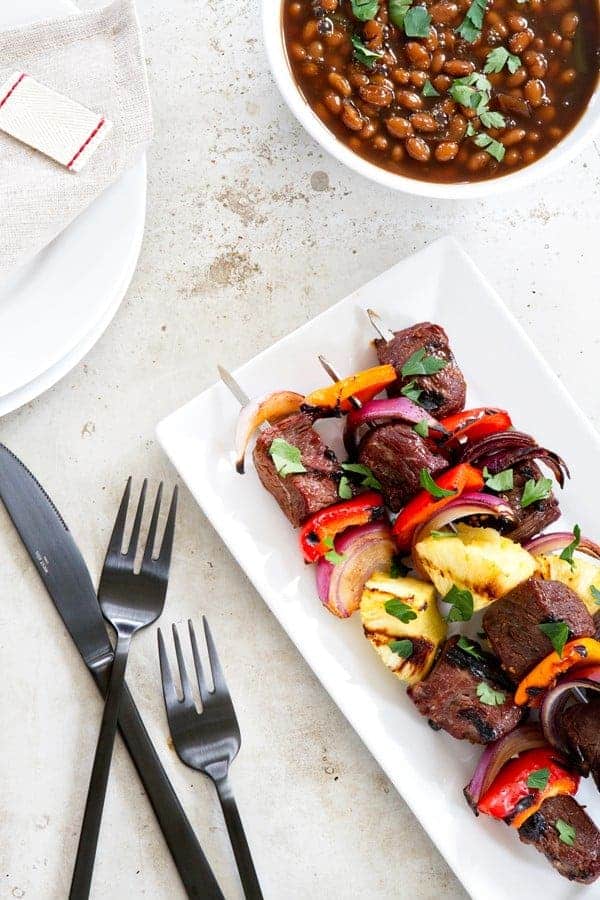 Sweet and Spicy Beef Kebabs are a delicious twist on traditional kebabs. Pair them with BUSH'S® Beans to create the perfect meal that you'll enjoy all summer long.
This is a sponsored post on behalf of BUSH'S® Beans. Thank you for continuing to support the brands that make My Baking Addiction possible.
You know those people that grill in their driveway regardless of the weather conditions? That's us.
We live in Ohio, so we're pretty used to crazy weather patterns. For instance, the day I grilled up these Sweet and Spicy Beef Kebabs, it was snowing and lightening at the same time. I totally didn't grill while it was lightening, even us Ohio grillers have to draw the line somewhere. My line is lightening.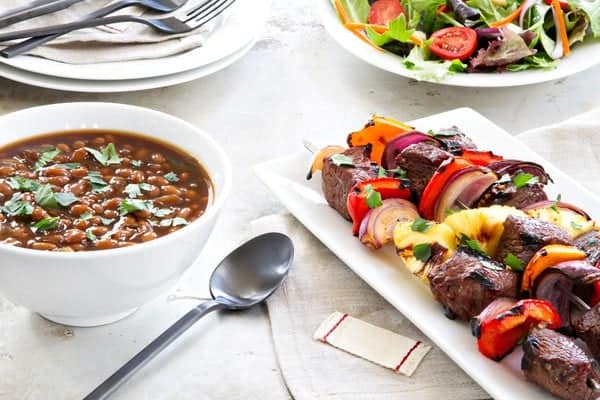 And even though it's April, they're forecasting 5-6 inches of snow this weekend. I mean, who doesn't love a good spring snow storm, right?
Even though we know you can make a perfectly delicious steak or burger indoors, we just love to grill and pretty much nothing will keep us from firing it up – except lightening.
There's just something about getting family and friends together for a cookout that has always been one of my favorite ways to entertain. And since summer is hopefully just around the corner, I thought I'd start sharing some of my favorite grilling recipes starting with these Sweet and Spicy Beef Kebabs.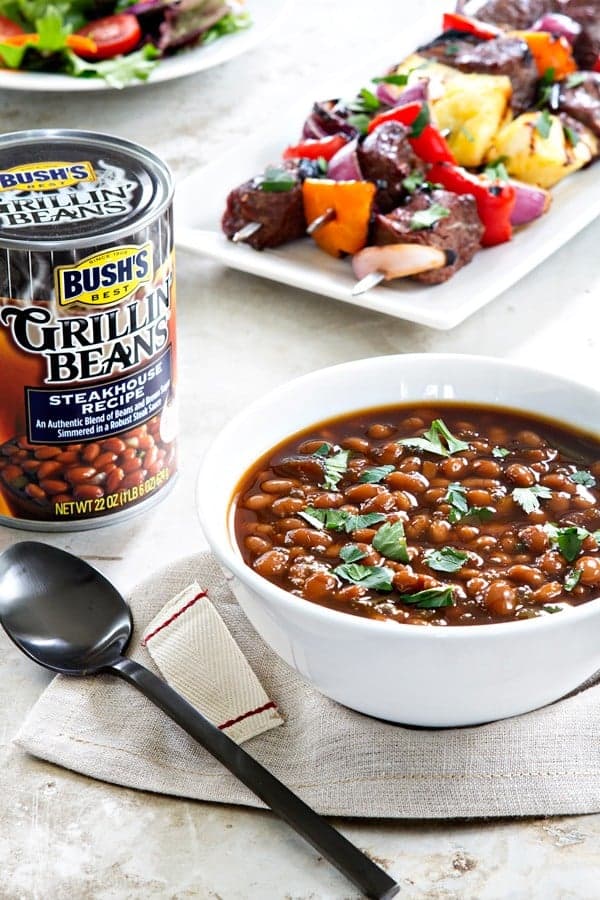 As you already know, Eric is definitely a picky eater, but he loves just about anything that we toss onto the grill. From Asian Chicken Kebabs to Grilled Pizza, he's all about the barbecue.
Side dishes, on the other hand, are a different story. The guy loathes mayo, so typical accompaniments like macaroni and potato salads aren't happening. Thankfully, he loves baked beans. The guy won't touch any other type of legume, but he'll happily eat an entire can of BUSH'S® Baked Beans with just about any meal including this Pepper Steak.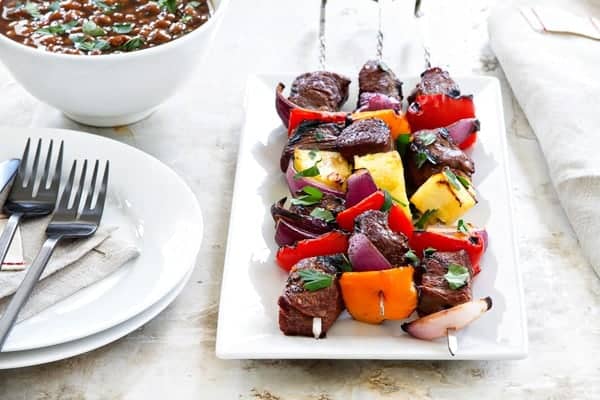 We paired these Sweet and Spicy Kebabs with BUSH'S® Steakhouse Recipe Grillin' Beans®. They're slow-cooked with onion and bell pepper in a delicious steak sauce with just a hint of smokiness that is sure to please even the pickiest of husbands.
Since I used onion and bell pepper in the kebabs, they compliment each other perfectly. Plus, there's always just that hint of sweetness in baked beans, that along side pineapple, is downright amazing. We didn't need a single thing else to complete this meal – veggies (of which beans count, but please don't tell my kid!), grilled fruit and grilled meat, and good company. There's not much more you could ask for.