Old Fashioned Baked Beans are hearty enough to eat as a meal and make a great dish for potlucks. These baked beans are easy to make but taste like they simmered all day long!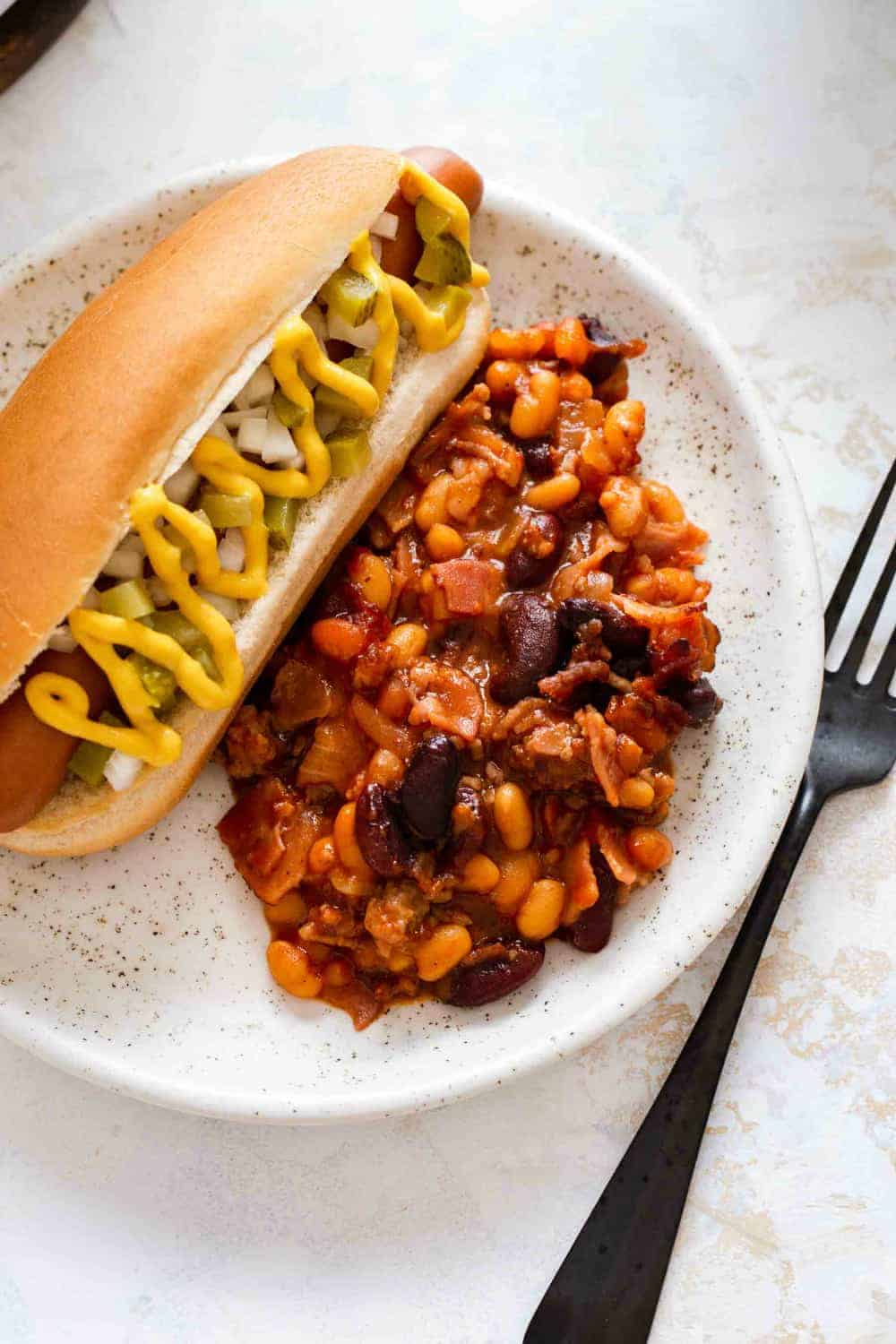 Summer may be wrapping up and I may be excited about fall foods (all.the.pumpkin!), but I'm still not quite ready to let go of cookout dishes.
Good thing I have a few cookouts planned before warm weather wraps up!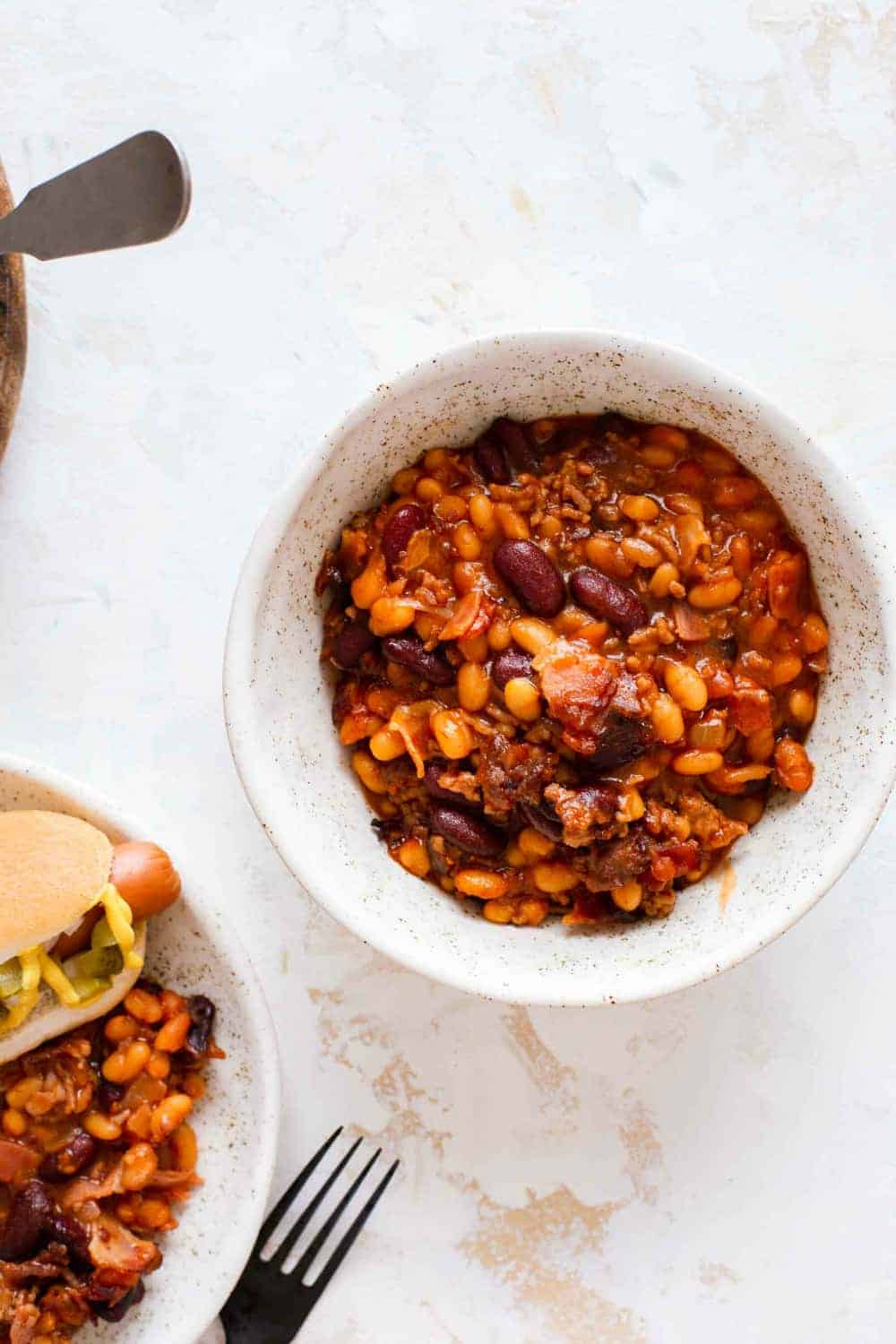 One dish that I know I'll be taking with me are these Old Fashioned Baked Beans. I always keep the ingredients for them on hand because they are a huge hit any time I take them to a potluck or cookout.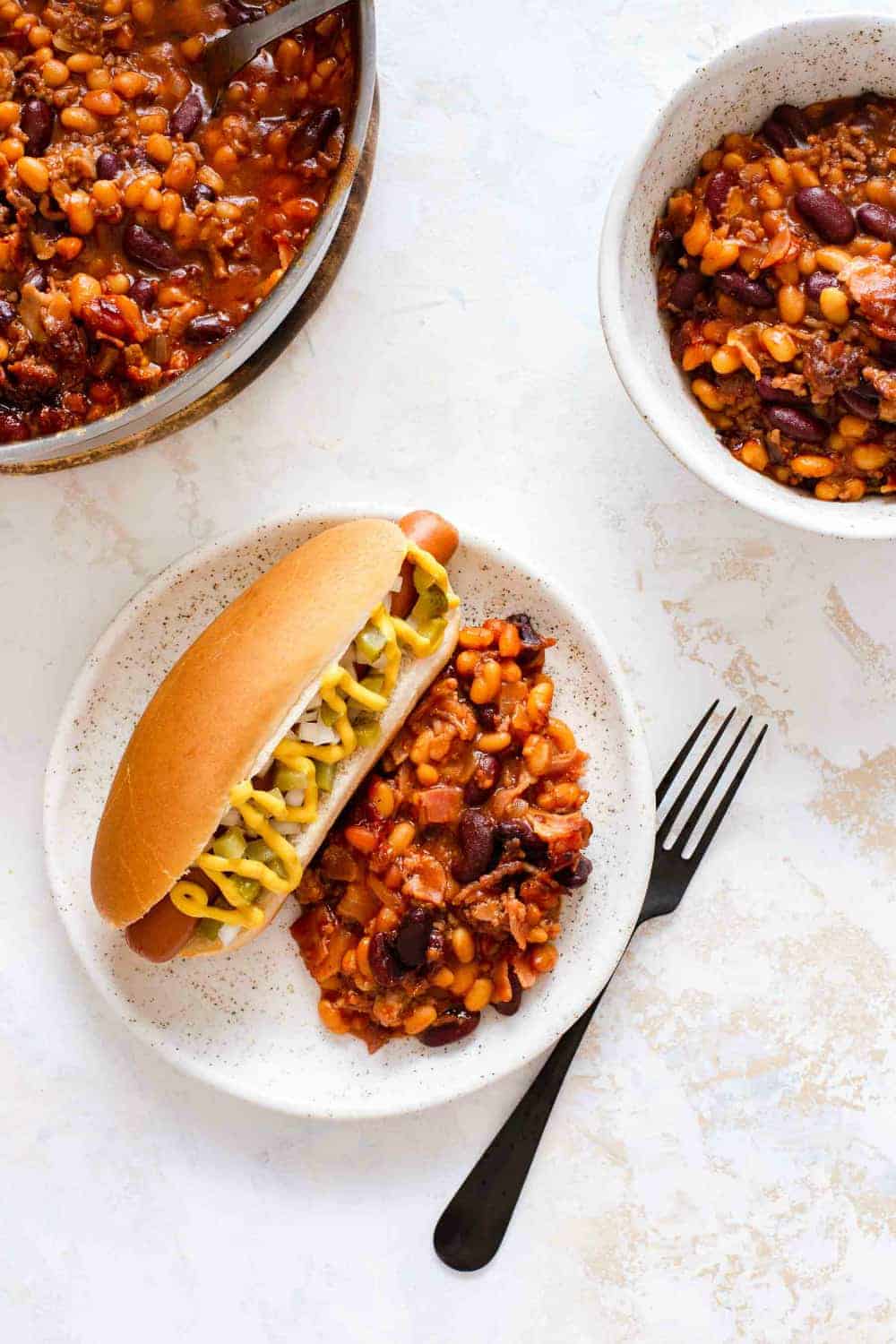 HOMEMADE BAKED BEANS…USING CANNED BEANS!
Here in the Midwest, it's not really a potluck without two sides: macaroni salad and baked beans.
Honestly, it doesn't really matter what protein is being served as the main dish as long as you've got a plate full of carbs and beans. Don't forget a veggie pizza appetizer and a piece of pineapple cake for dessert!
Us Midwesterners really know how to party.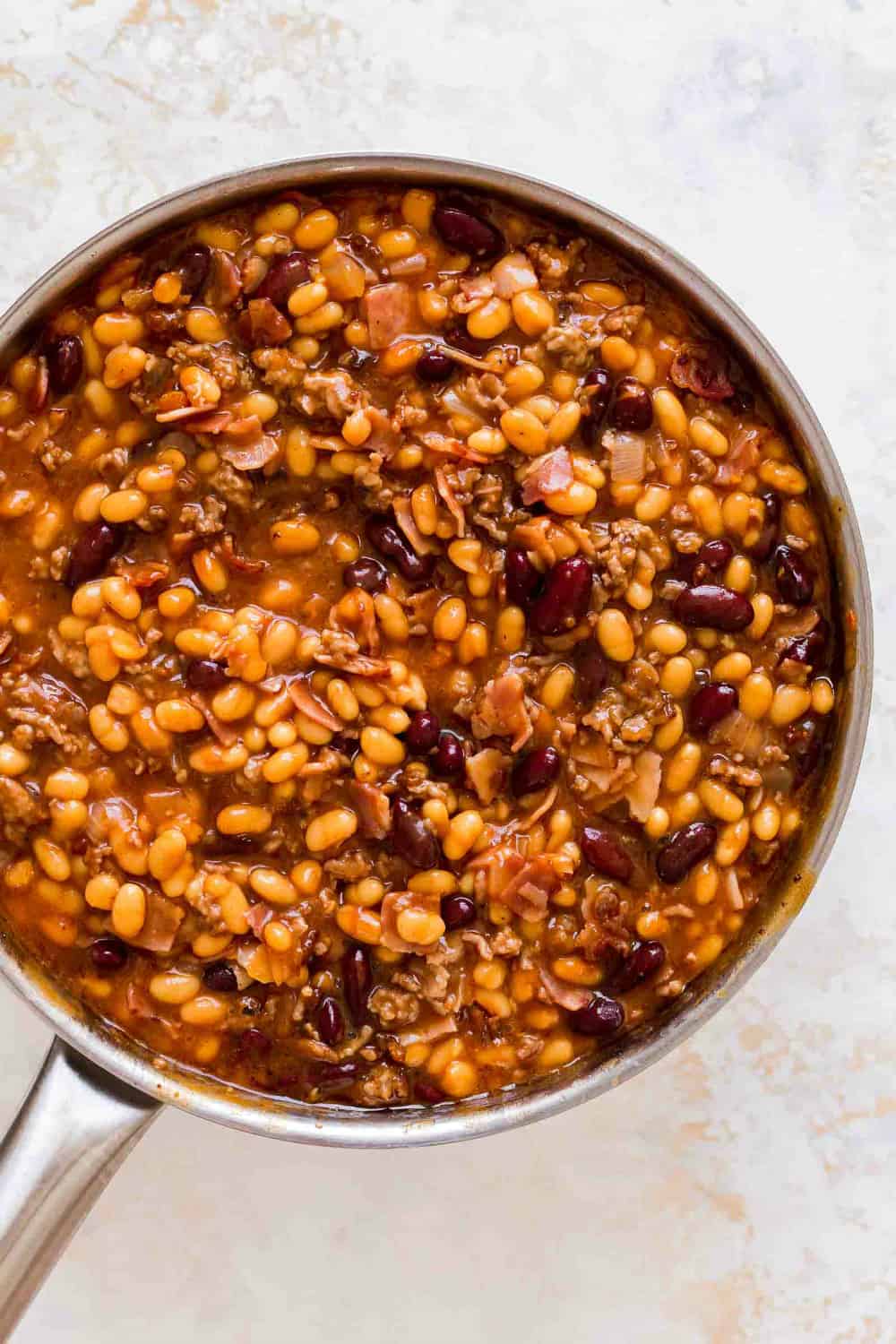 That being said…homemade baked beans are kind of a hassle to make from scratch. Remembering to soak dried beans overnight and then cooking them for hours?
No thanks.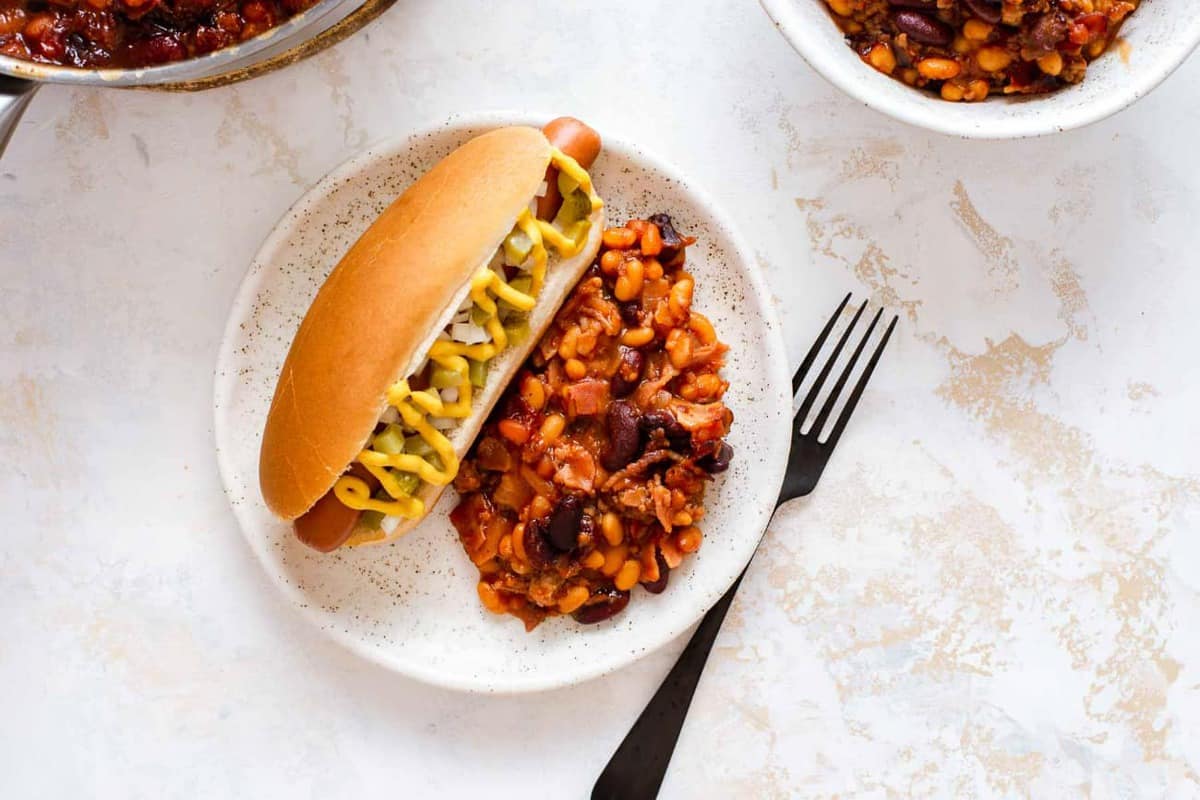 This recipe for Old Fashioned Baked Beans is really more my style. I still consider them homemade but they start with canned beans so they don't take forever to make.
I suppose some people might consider these to be "doctored up" baked beans. But I choose to call them homemade because they do take more effort than just eating up a can of pork and beans. You with me?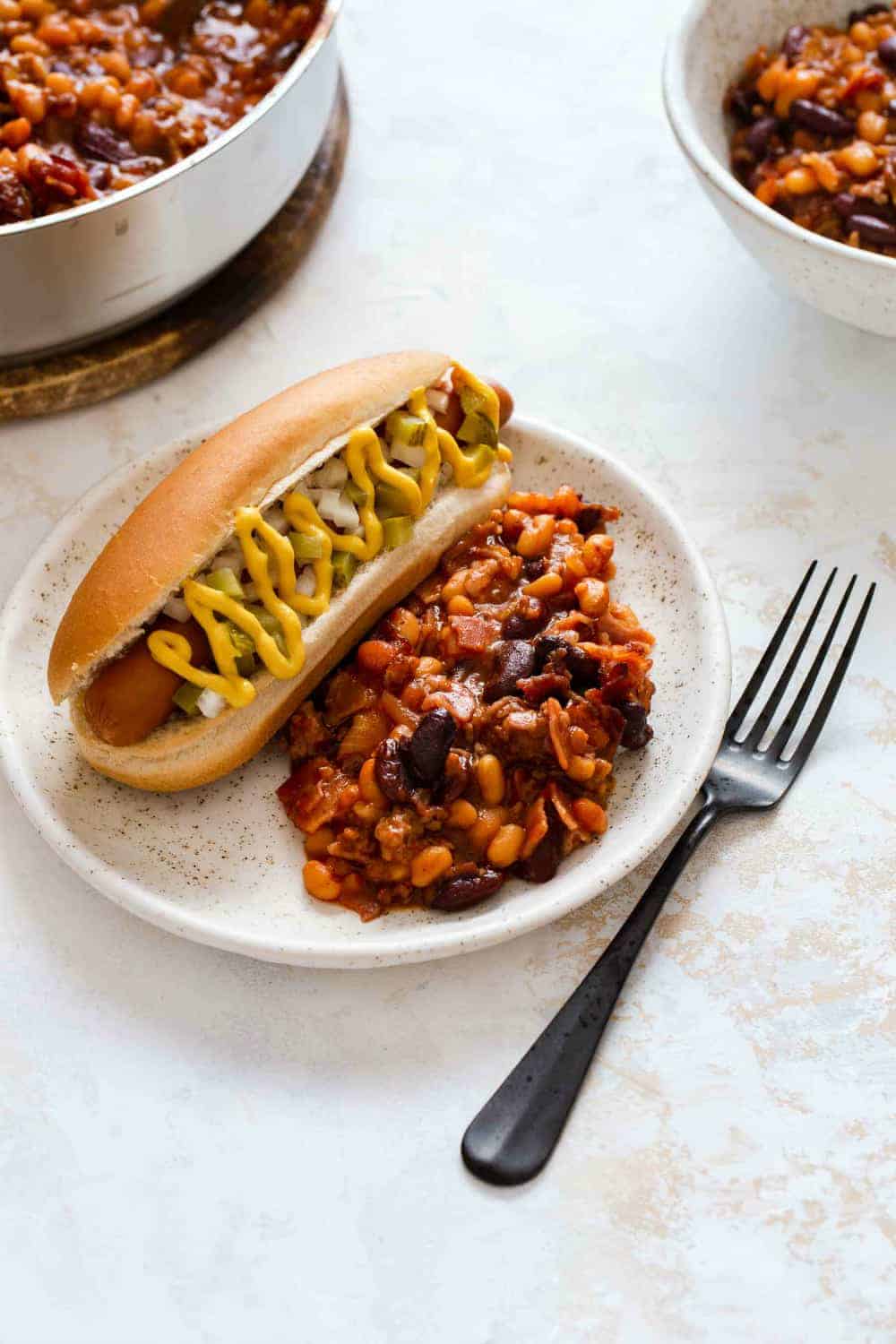 HOW DO YOU MAKE OLD FASHIONED BAKED BEANS?
These baked beans start with diced bacon and ground beef, which get browned in a skillet with some diced onion.
While that cooks, mix up a tangy and sweet sauce with some ketchup, barbecue sauce, molasses, sugar, mustard and spices. This sauce is what really makes these Old Fashioned Baked Beans amazing!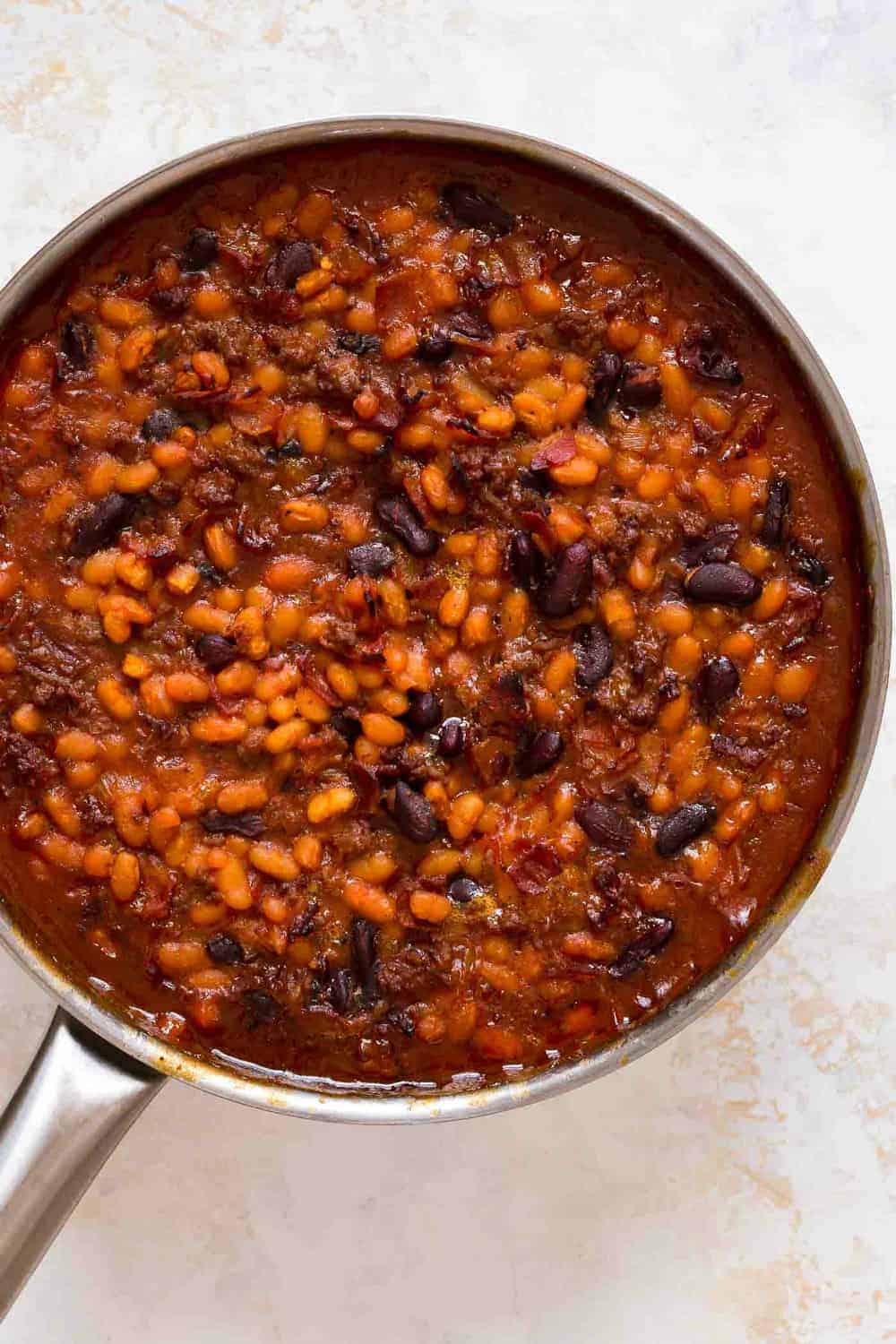 Once the meat is browned, combine it with a can of kidney beans and a couple cans of pork and beans. Add the sauce and bake it all for over an hour.
When it comes out of the oven, it'll be hot and bubbly with some caramelized spots on top and around the edges.
Those spots where the sugars in the sauce caramelize? That's where the magic is at for Old Fashioned Baked Beans.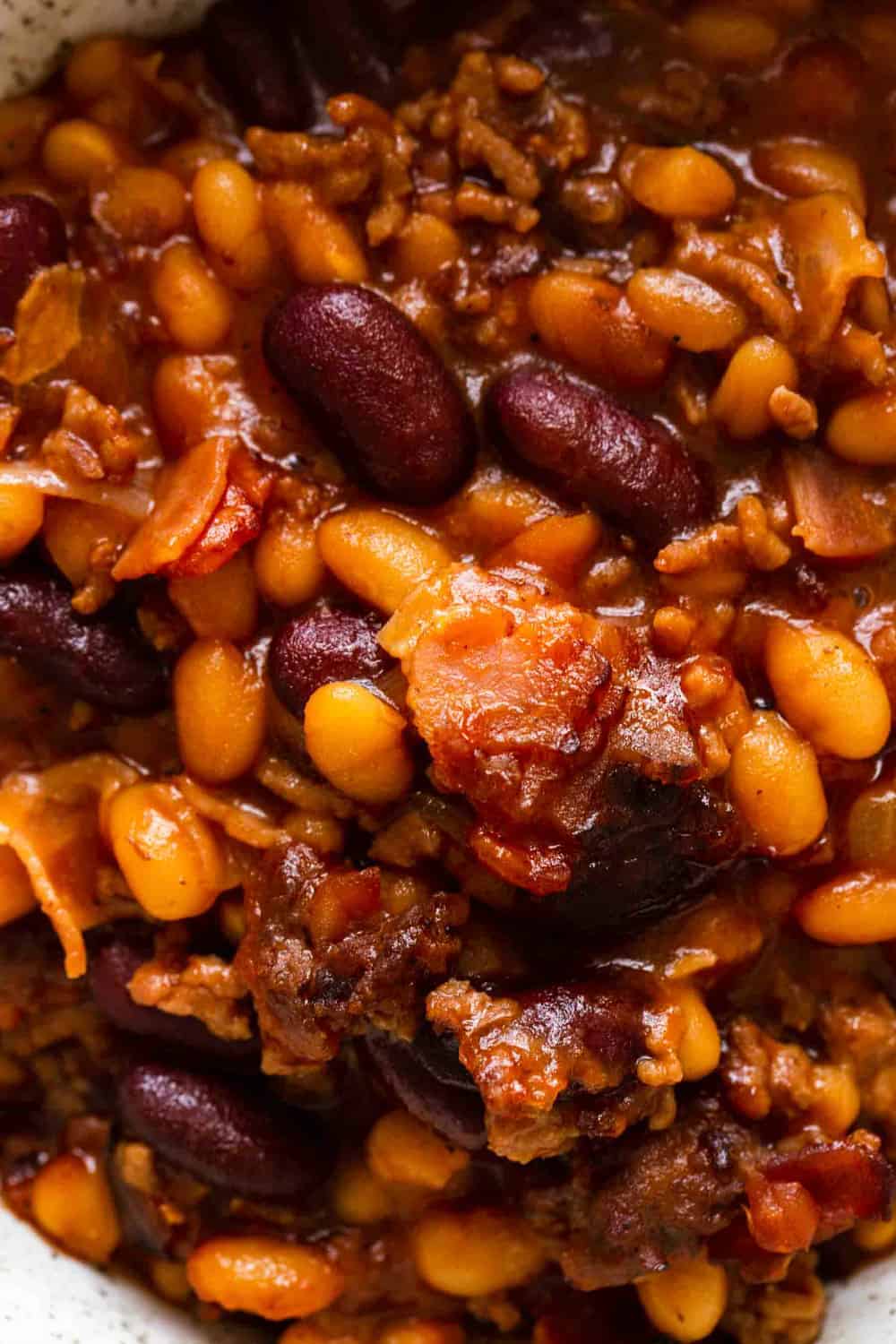 Even though most people eat baked beans as a side, this recipe is hearty enough to serve as a main dish alongside a salad and some crusty bread or bacon cheddar biscuits. Hey, don't knock it 'til ya try it!