Grated apples combine with creamy peanut butter to create a fun and unique spin on a classic combination. Serve these Apple Peanut Butter Cookies alongside a glass of ice cold milk and you have the perfect after-school snack for a chilly fall day.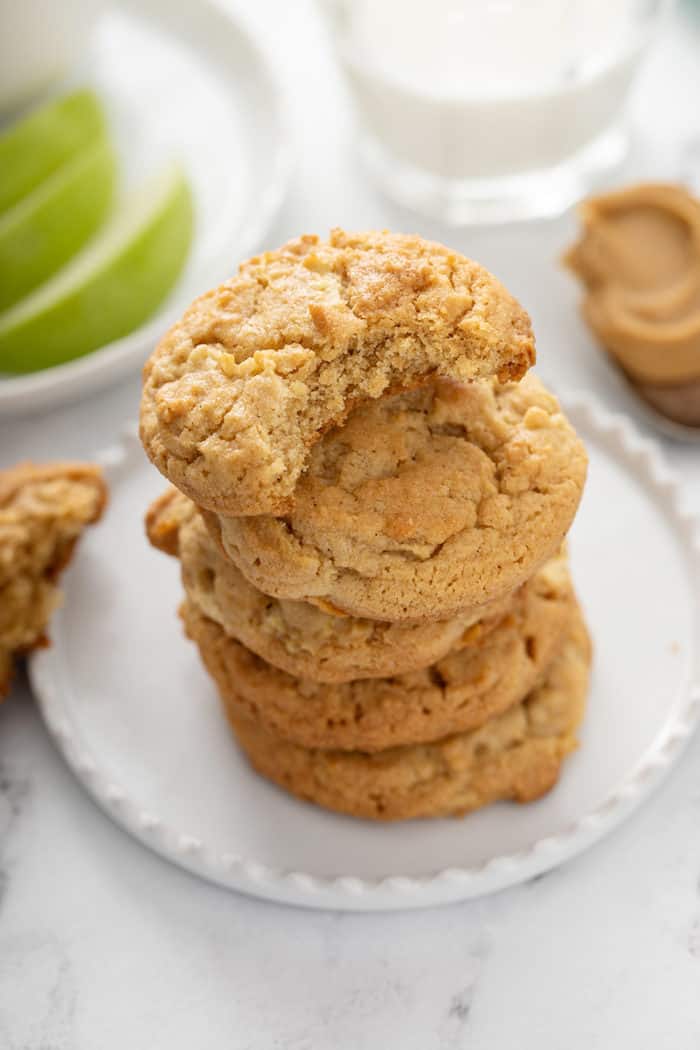 Sometimes recipe inspiration comes from the most mundane and random of places.
Like slicing up and apple and giving it to your kid alongside a big spoonful of peanut butter when she gets home from school.
I love peanut butter and usually think about pairing it with jelly (in Peanut Butter and Jelly Bars) or chocolate (in Peanut Butter Cup Cookies), but serving Elle her after-school snack made me think about how well peanut butter goes with apples!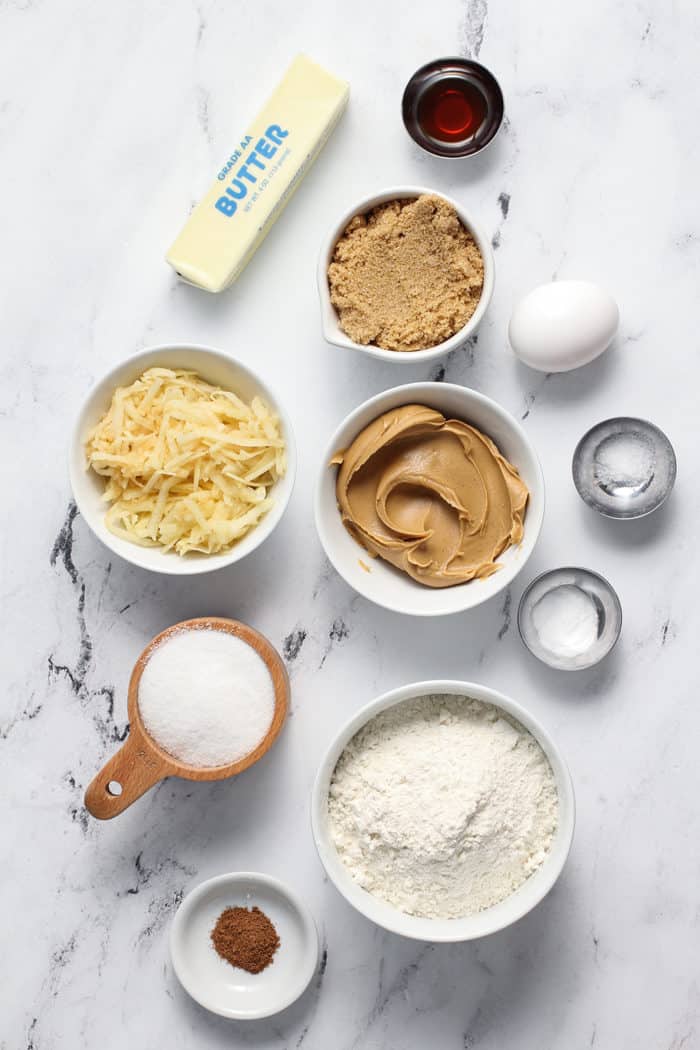 WHAT ARE APPLE PEANUT BUTTER COOKIES?
How many times as a kid did you find yourself dipping apple slices into peanut butter? If you're anything like me, you probably still find yourself snacking on apples and peanut butter pretty regularly.
These Apple Peanut Butter Cookies are the cookie version of that classic snack!
But these cookies aren't quite like classic peanut butter cookies. They are a bit puffier and chewier and of course have a hint of apple in each and every delicious bite.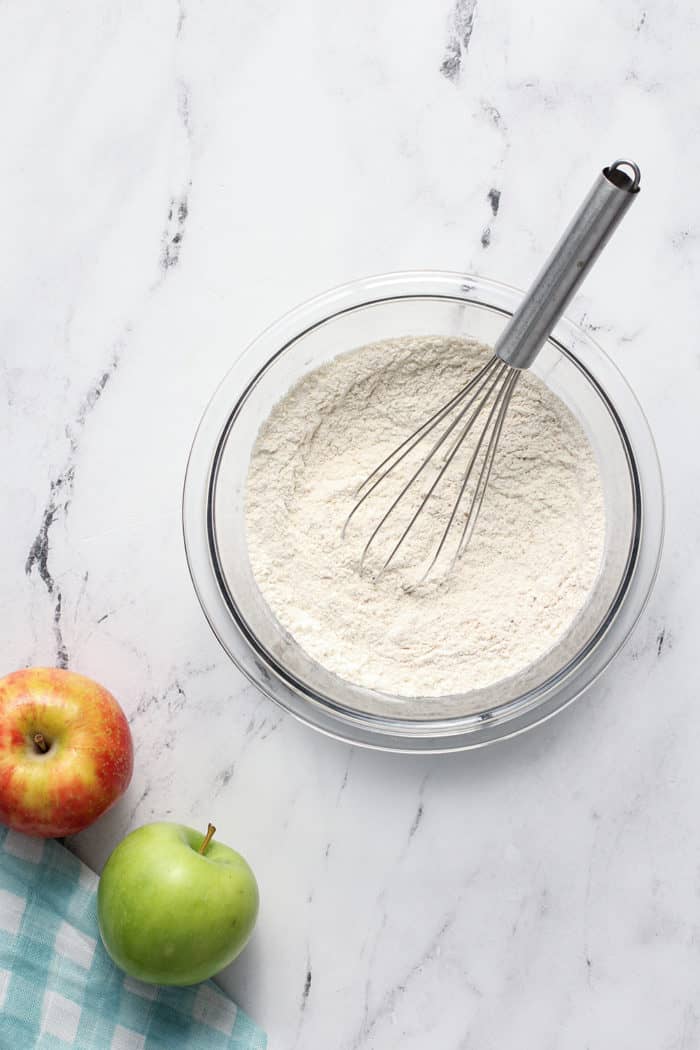 HOW TO MAKE APPLE PEANUT BUTTER COOKIES
Start by gathering your ingredients:
1/2 cup unsalted butter, softened
1/2 cup creamy peanut butter
1/2 cup granulated sugar
1/2 cup packed light brown sugar
1 large egg
1/2 teaspoon pure vanilla extract
1 1/2 cups all-purpose flour
1/2 teaspoon baking soda
1/2 teaspoon salt
1/2 teaspoon homemade apple pie spice
1/2 cup grated peeled apple, lightly squeezed to remove excess moisture (about 1 large apple)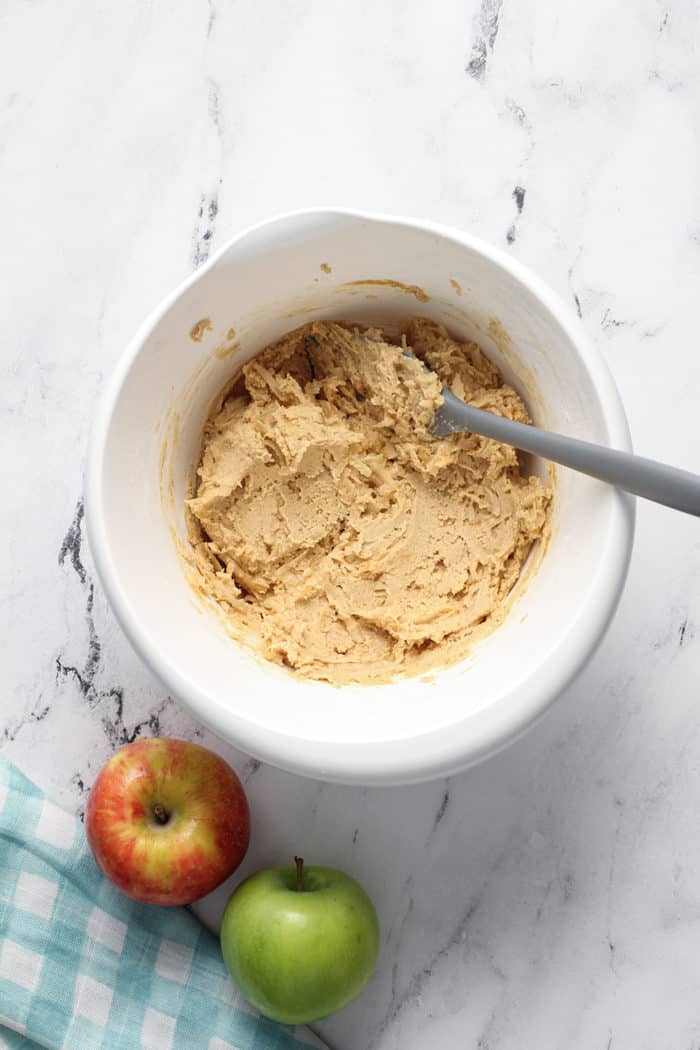 Using an electric mixer, cream together the softened butter and the peanut butter with the sugars until light and fluffy, about 3 minutes. If you forgot to set your butter out to soften, don't worry – I have some tips for how to soften butter quickly.
Beat in the egg and the vanilla. In a separate bowl, whisk together the flour, baking soda, salt, and apple pie spice.
Gradually add the dry ingredients to the peanut butter mixture, mixing until combined, then stir in the grated apple.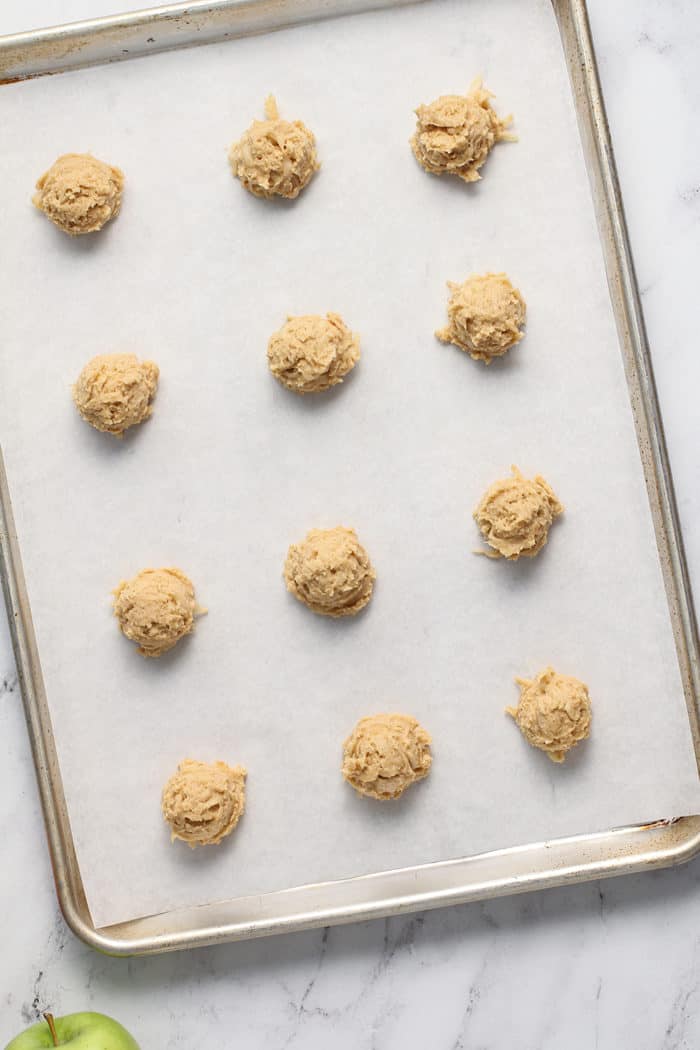 Drop the dough by rounded tablespoonfuls onto a parchment-lined baking sheet. These cookies do spread during baking, so be sure you still leave a couple of inches between each cookie.
Bake the cookies for 10-12 minutes or until they're golden brown. Let them cool on the baking sheet for about 5 minutes before trying to transfer them to a cooling rack.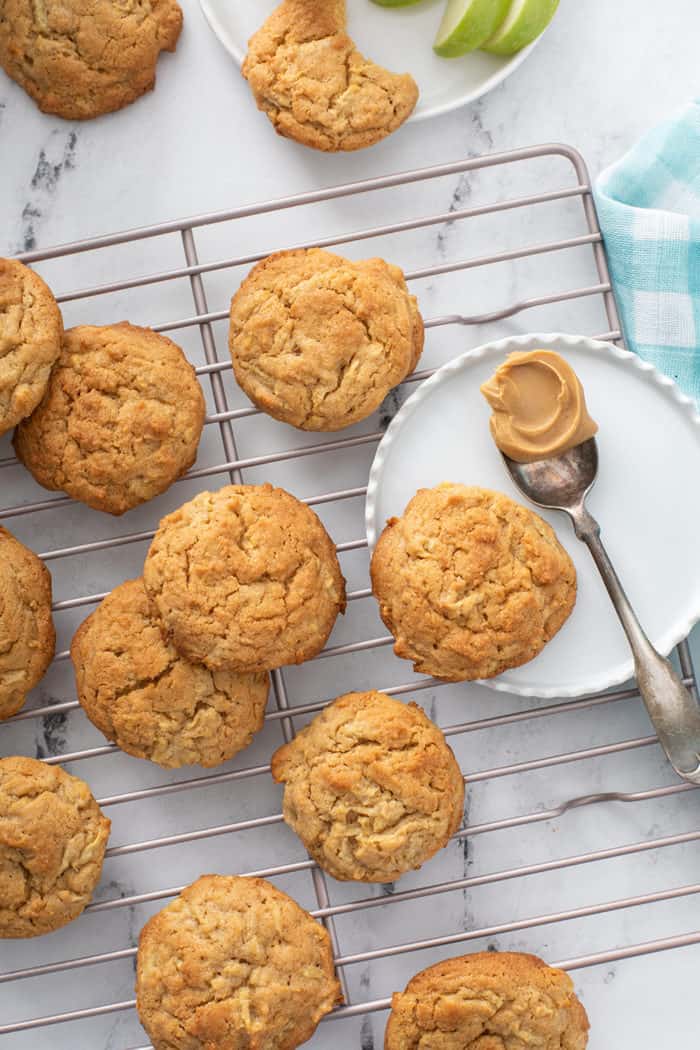 FREEZING TIPS
If you're anything like me, you like to freeze cookies for snacking on later. These Apple Peanut Butter Cookies are a great one to freeze!
You can freeze the cookie dough or the baked cookies. If you want to freeze the dough, just follow the steps in my guide on how to freeze cookie dough.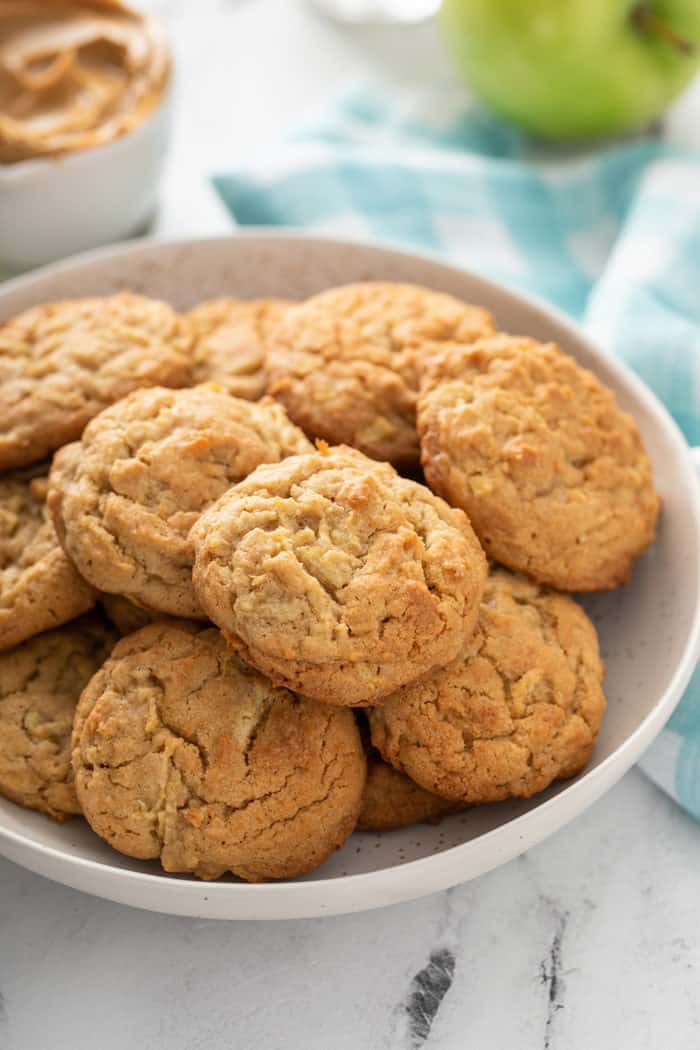 This is my favorite option because there's nothing better than having freshly baked cookies on demand.
If you prefer to freeze the baked cookies, that's an option, too. Just pop the cooled cookies into an airtight container or a zip-top freezer bag and freeze them for up to 2 months.