Peanut Butter and Jelly Bars are packed with two kinds of peanut butter and plenty of jam. These bars are a delicious way to turn a favorite childhood sandwich into dessert!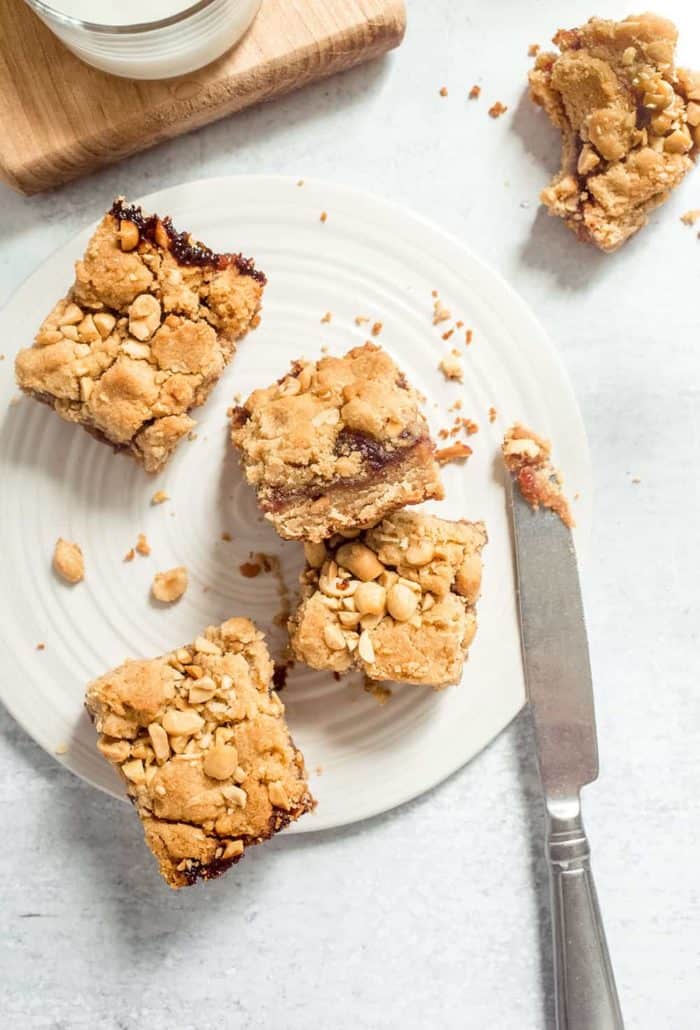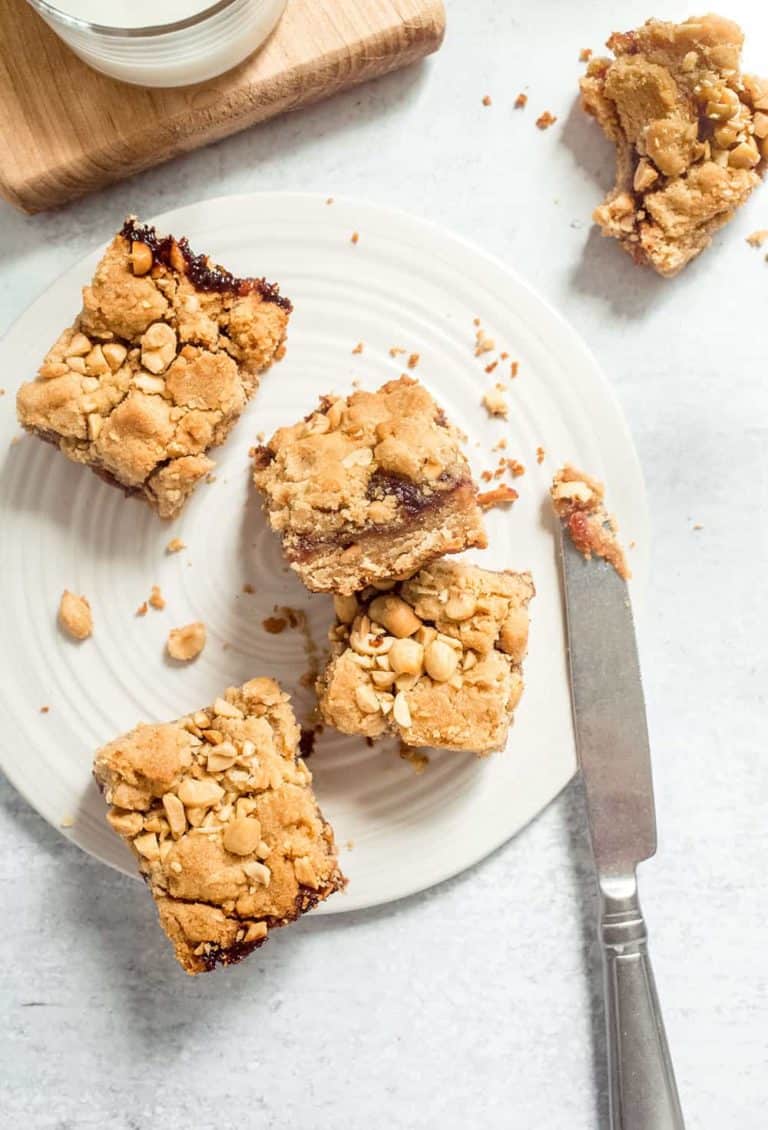 I don't know what it is about this time of year, but it seems like every September, right around back-to-school time, I get a serious craving for these peanut butter and jelly bars.
These bars are a tried and true Ina Garten recipe that I originally shared way back in the early years of my blog and I have made them countless times since then.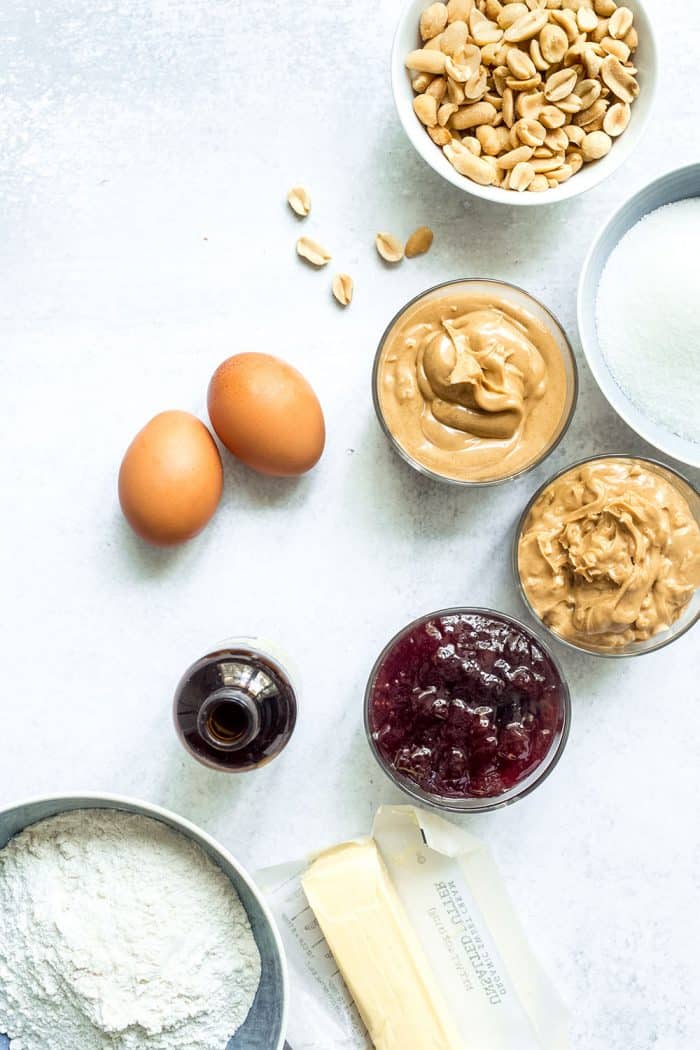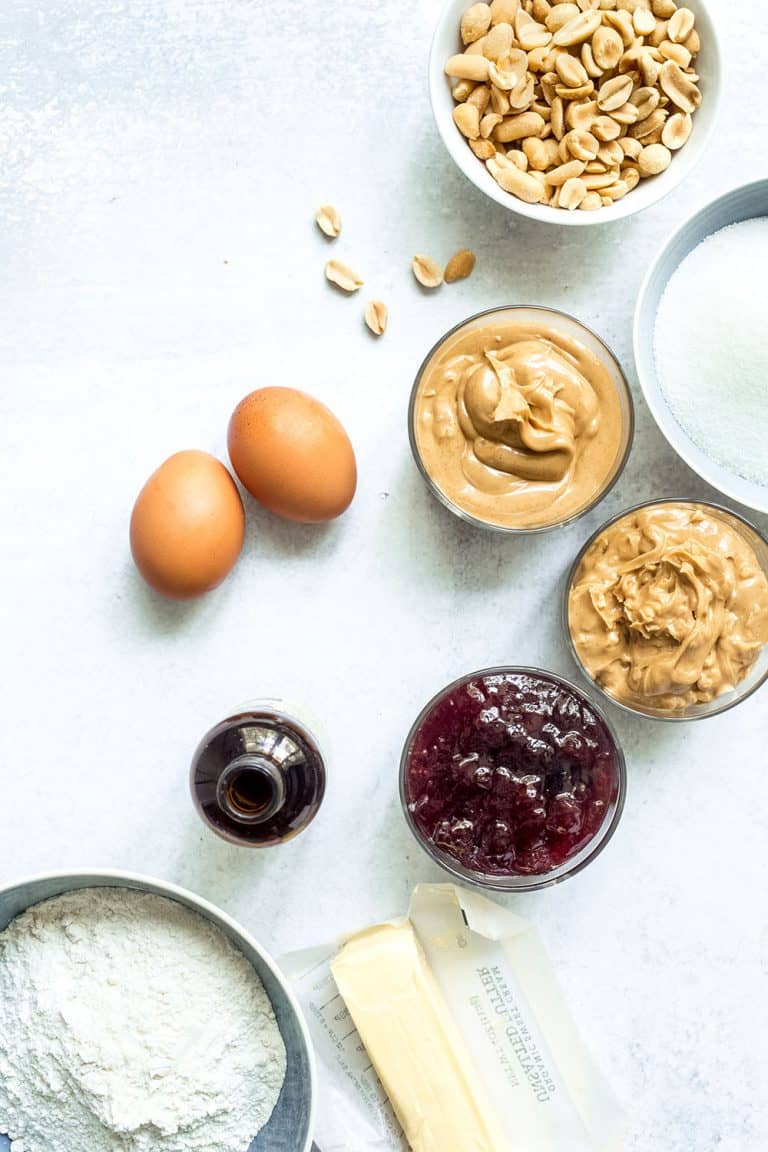 PEANUT BUTTER AND JELLY BARS
I love peanut butter and jelly. Well, I suppose I actually prefer peanut butter and jam – jelly is too jiggly for me.
Any jam will do; strawberry, blackberry, raspberry…whatever we happen to have in the fridge.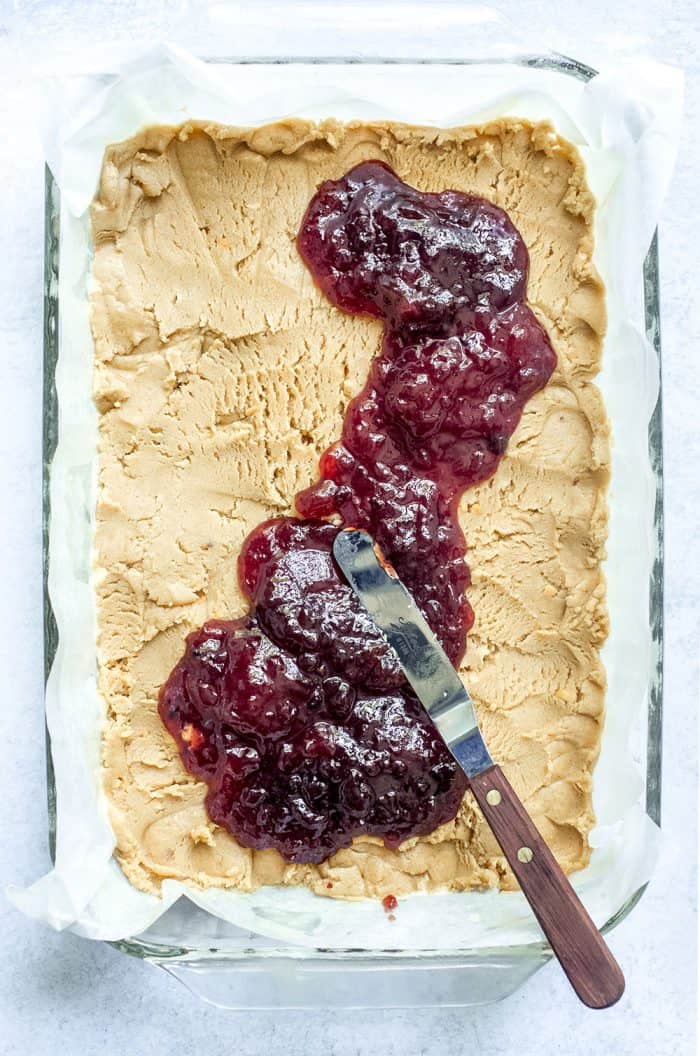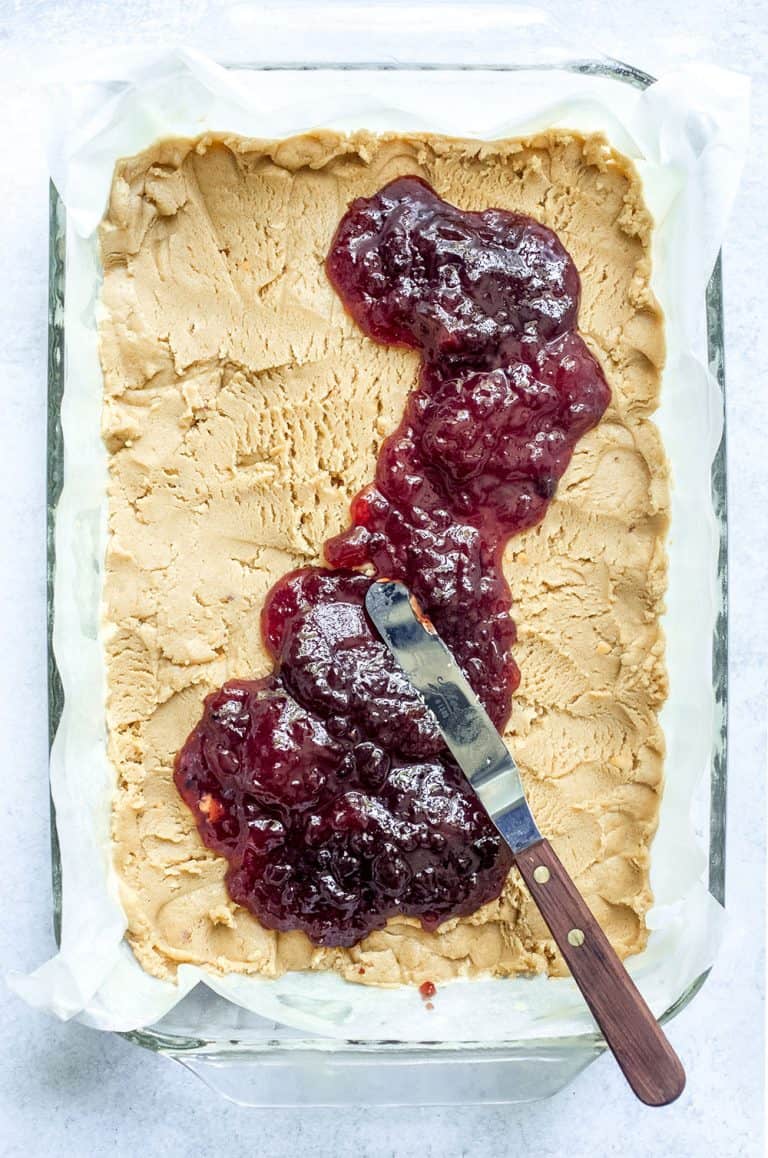 Years ago, my brother lived with me for about 6 months, and on nights when I did not plan out dinner, we would eat PB&J sandwiches. These sandwiches were enormous with gobs and gobs of peanut buttery goodness slathered between two pieces of ultra soft, white Wonder bread.
I have to admit, I consumed far too many of these sandwiches during the months he lived with me.
These Peanut Butter and Jelly Bars remind me of my brother's PB&J sandwiches. Plenty of jam or jelly sandwiched between a peanut butter cookie crust made with two types of peanut butter.
And don't forget the salty, crunchy peanuts on top.
They are reminiscent of Caramel Pecan Bars or Peach Crumb Bars, but with all of the flavors of your favorite childhood sandwich. Along with Peanut Butter and Jelly Cupcakes, they're one of my favorite ways to turn a good ol' PB&J into dessert!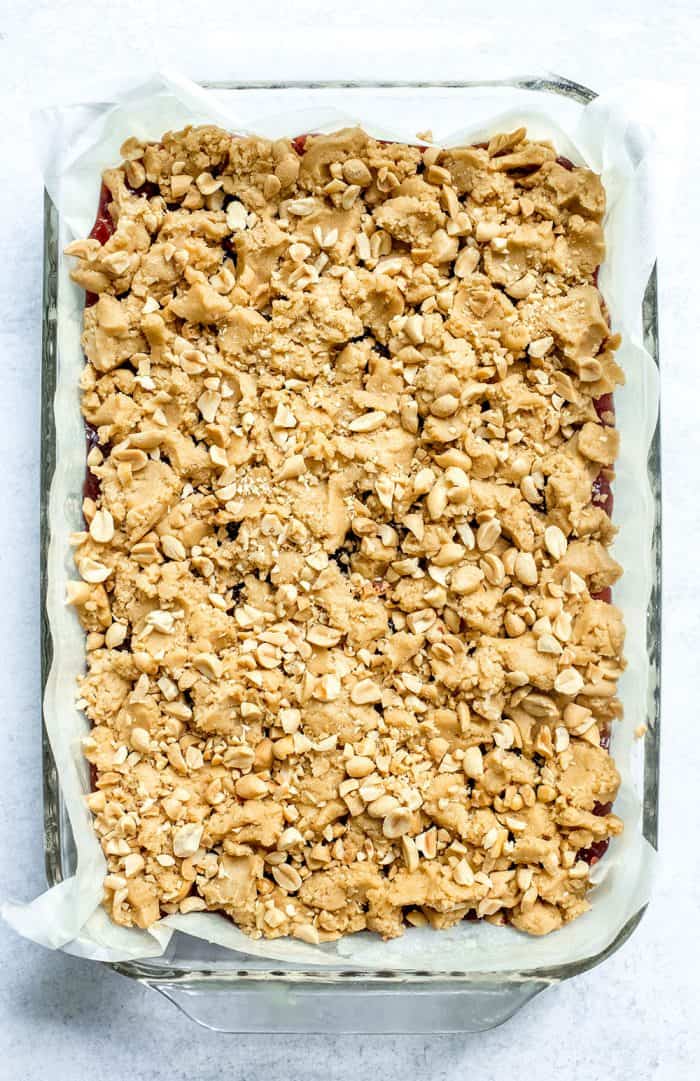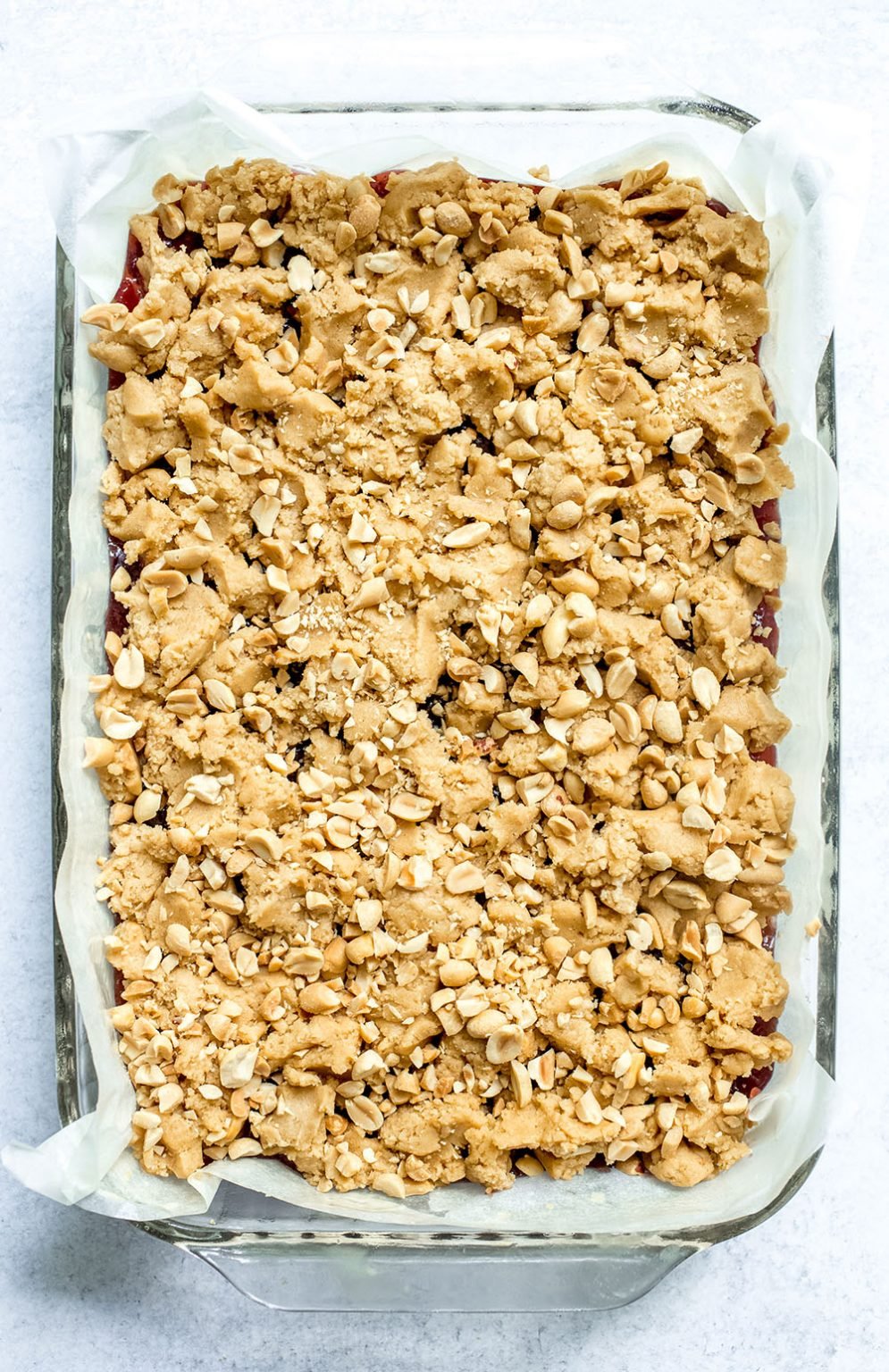 WHICH PEANUT BUTTER AND JAM IS BEST FOR THESE BARS?
Do you prefer creamy or crunchy peanut butter on your PB&J sandwiches?
Even though a lot of people have very strong preferences on their peanut butter for sandwiches, I decided to mix things up and use BOTH in these bars.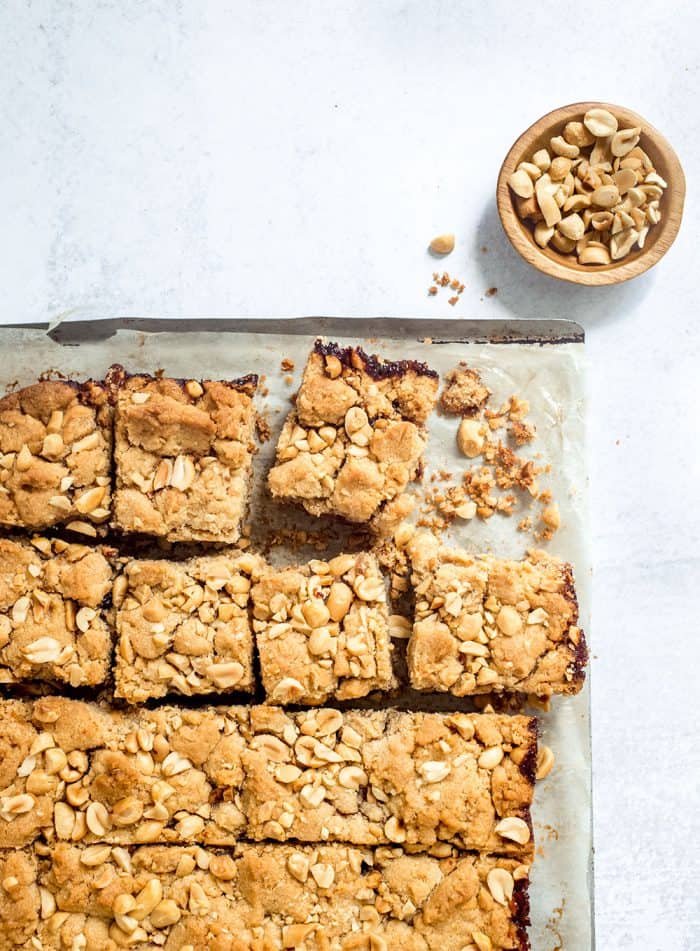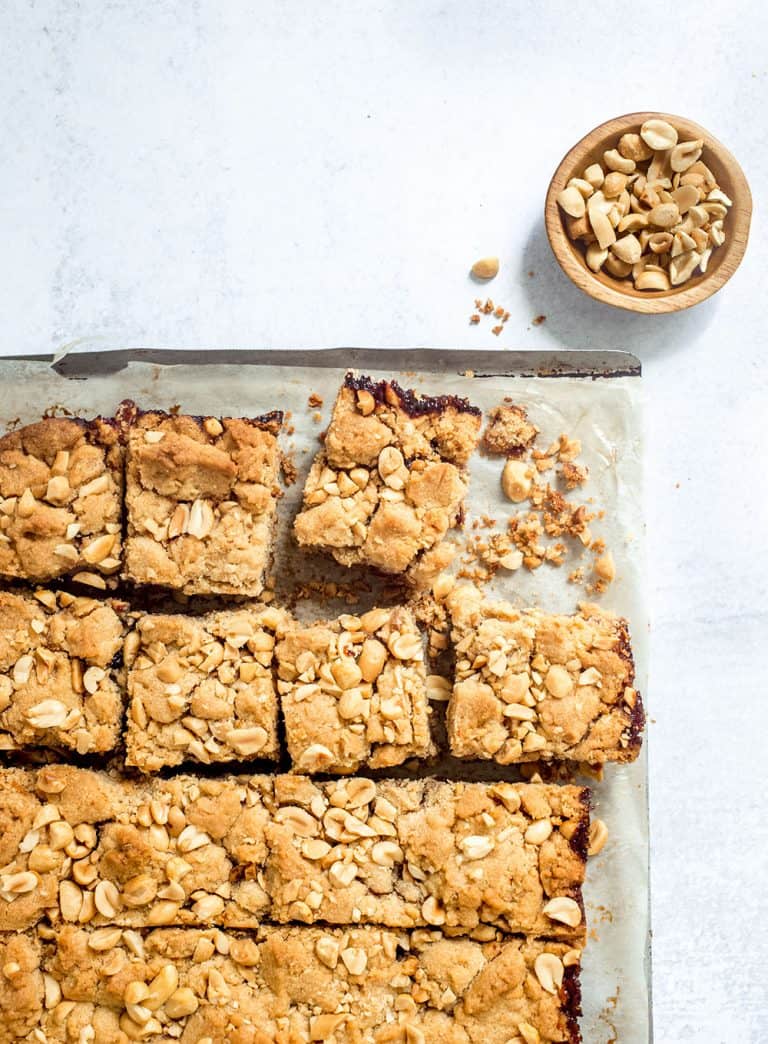 You could certainly use all creamy peanut butter in the dough, but I like the texture that using half crunchy peanut butter gives.
As for the jelly component, you can use jam or jelly here, although I prefer jam. Again, I just prefer the texture of jam to jelly!
I have made these with all different flavors of jam – blackberry is probably my favorite, but they're all delicious!
Try strawberry jam, raspberry jam, or of course the classic grape jelly. It's really all about what you love best!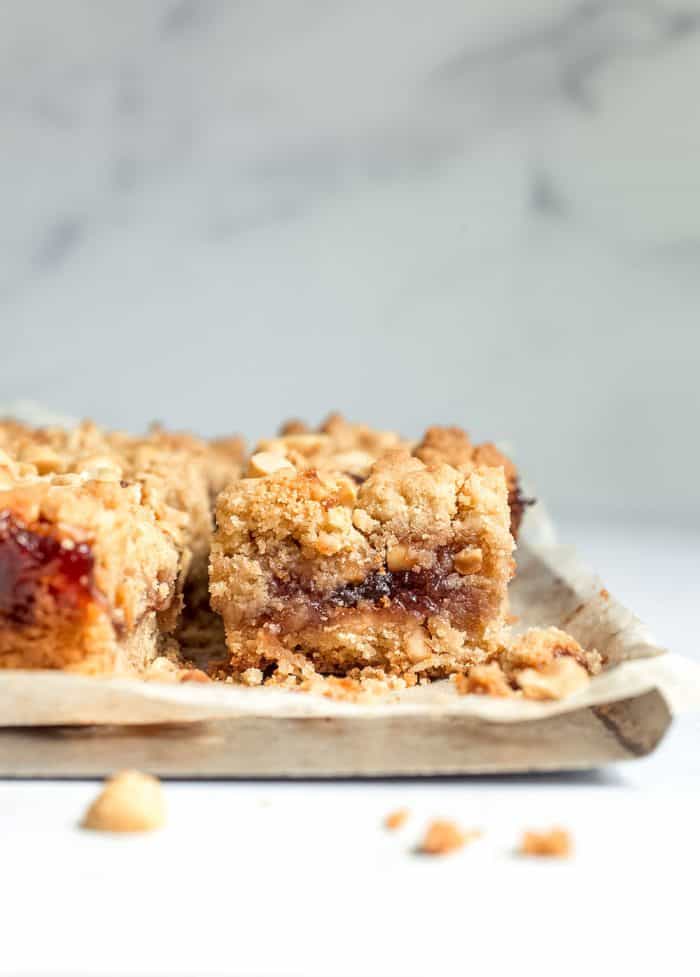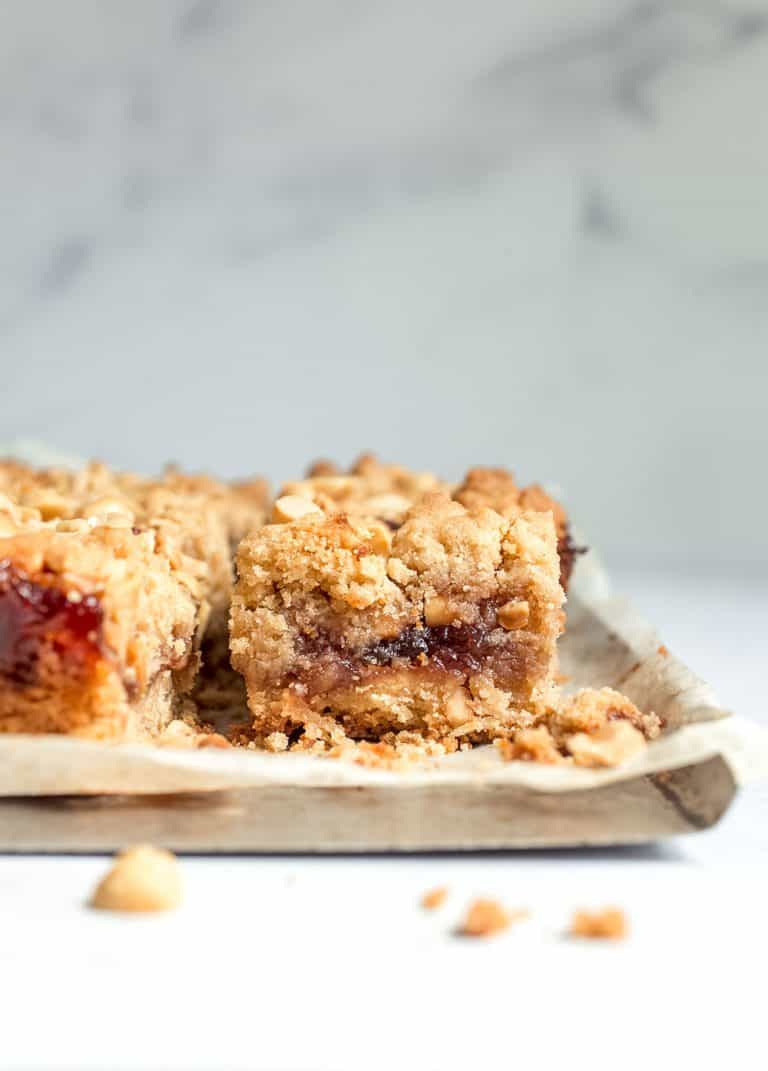 HOW TO MAKE PEANUT BUTTER AND JELLY BARS
These Peanut Butter and Jelly Bars start with a pretty straightforward peanut butter cookie dough. But instead of scooping and rolling it into individual cookies, we're going to press about ⅔ of the dough into the bottom of a 13×9-inch cake pan.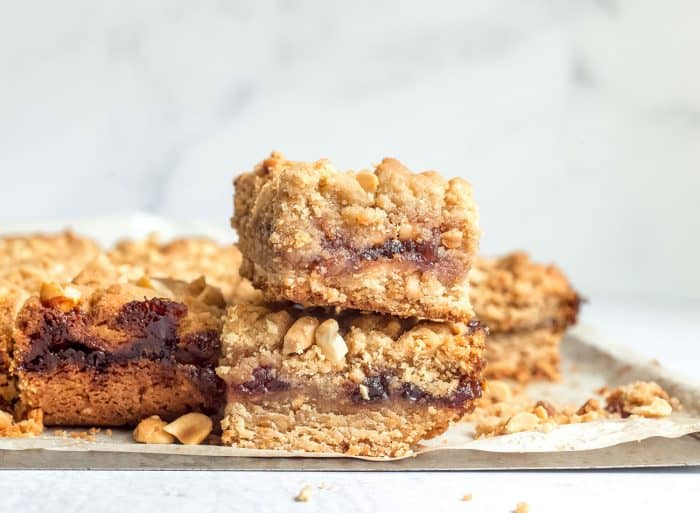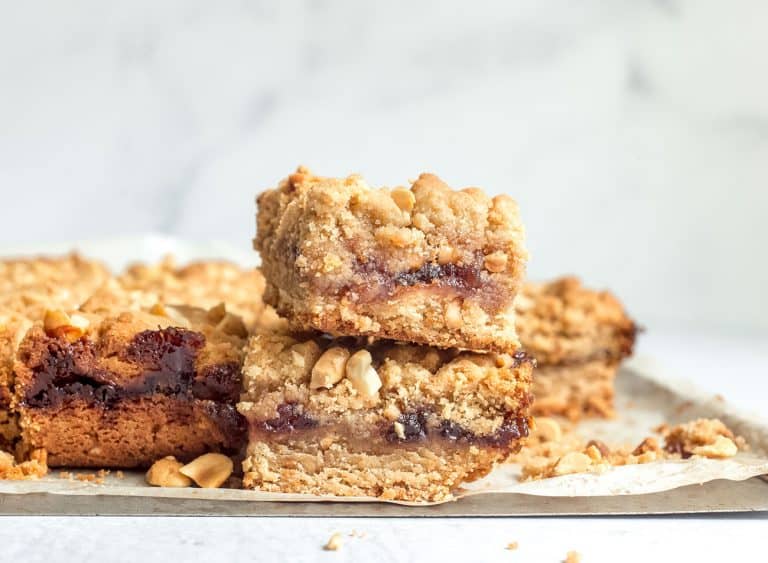 Spread the jam or jelly evenly over the cookie dough base.
Then, drop small pieces of the remaining dough on top of the jam. It's ok if not all of the jam is covered – the dough will spread some in the oven.
Finally, top the bars off with some chopped salted peanuts before baking!
Once the bars cool, you can cut them as large or small as you like. But personally, I like a big piece alongside a big, cold glass of milk.